Hi everyone, welcome to today's exciting read, where you'll learn about Sports Veterinary Medicine internships!
Today, we will walk you through all there is to know about Veterinarians and internship programs.
At the end of this read, we promise you will walk away with a fuller knowledge of what Veterinary Internships and residency matching programs are, their job description for Veterinary Technicians and Interns, and the training needed for this career path.
In this article, we covered:
What is a Veterinary Internship?
Training programs for Veterinary Interns
Internship positions for Veterinary students and graduates
Salary and job outlook
Let's get started!
What is a Veterinary Intern?
When students graduate from veterinary school and become licensed veterinarians, they can choose between two paths: private practice or internship programs for additional training.
These internship programs allow newly licensed veterinarians to work closely with experienced emergency and board-certified experts veterinarians to gain additional hands-on experience in the animal hospital.
Internships are non-degree, one-year programs that prepare students for clinical sciences teaching, practice, and forte board qualifying in either small or large animal medicine and surgery.
In general, board certification and residency programs require a one-year or twelve months rotating internship in Med & Surg (medicine and surgery).
Types of Veterinary Specialization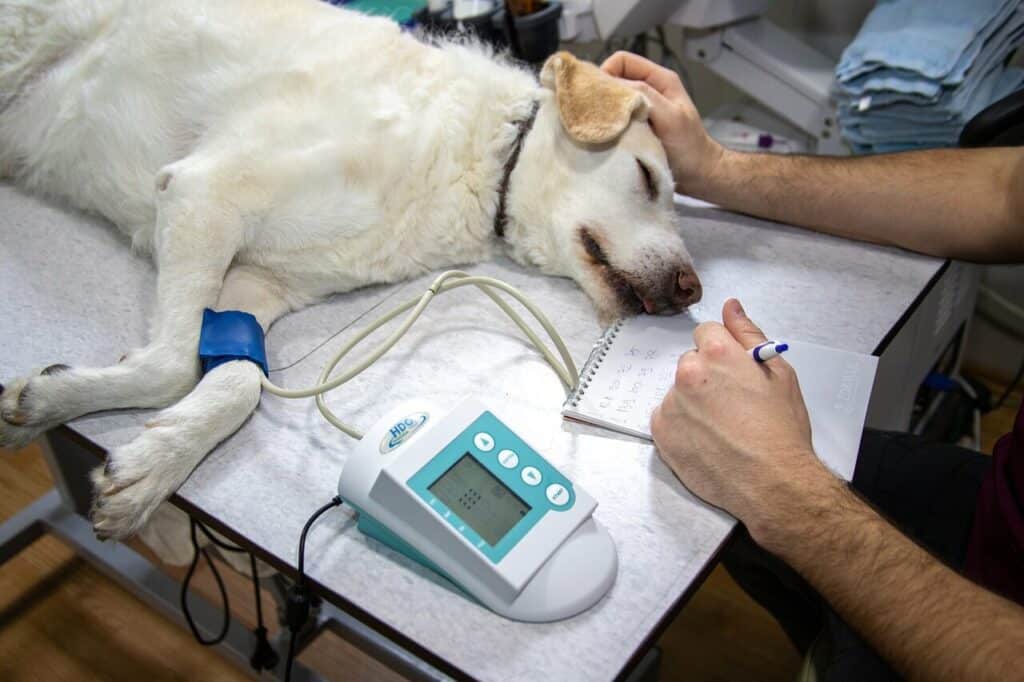 Veterinarians, like Physicians, have the option of specializing or practicing general medicine.
Internal medicine, anesthesiology, critical care, oncology, zoological medicine, dentistry, theriogenology, surgery, neurology, dermatology, cardiology, radiology, and ophthalmology are examples of veterinary specializations.
Other veterinarians specialize in certain animal species, such as horses, pets, or wildlife whilst others work as companion animal vets or diagnostic imaging sections of the hospital.
Veterinarians who are accepted into an internship program compete for a spot in the program based on their clinical experience and academic achievements.
Internship candidates and training hospitals score each other in order of preference, and a computerized algorithm pairs each applicant with the highest-ranking teaching hospital.
The rating of internship applicants takes into account academic performance in the veterinary professional curriculum as well as referrals from veterinary school teachers.
Job Description of Interns in Vet Medicine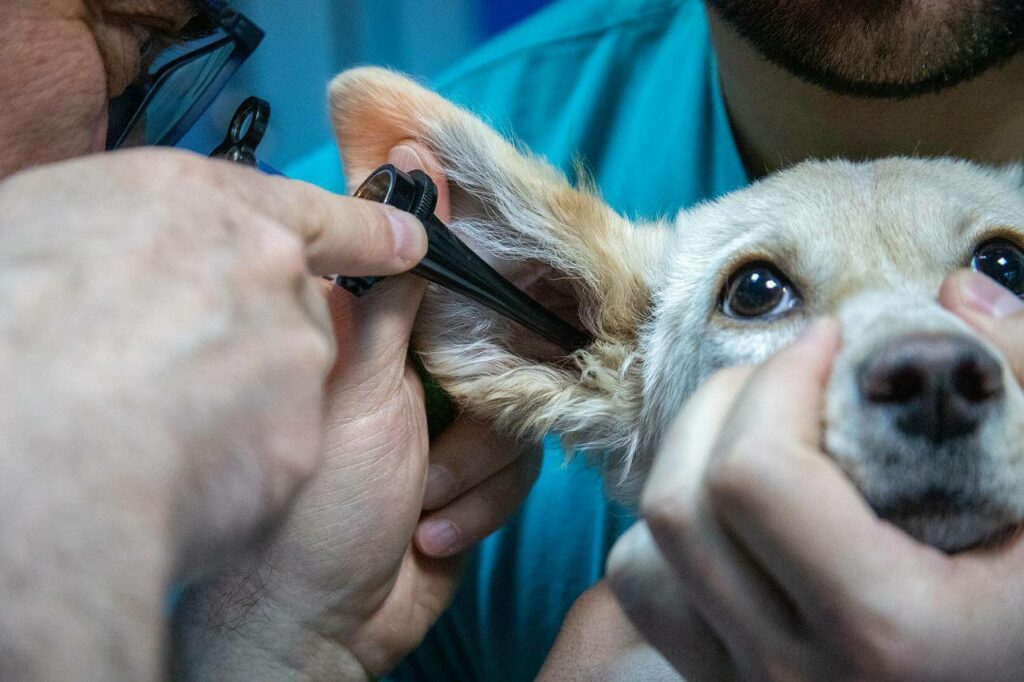 Veterinarians use a variety of medical equipment to treat the injuries and illnesses of pets and other animals, including surgical tools and x-ray and ultrasound machines.
They also provide animal disease testing and evaluations.
Collects and prepares samples from livestock and other animals for transportation and laboratory testing.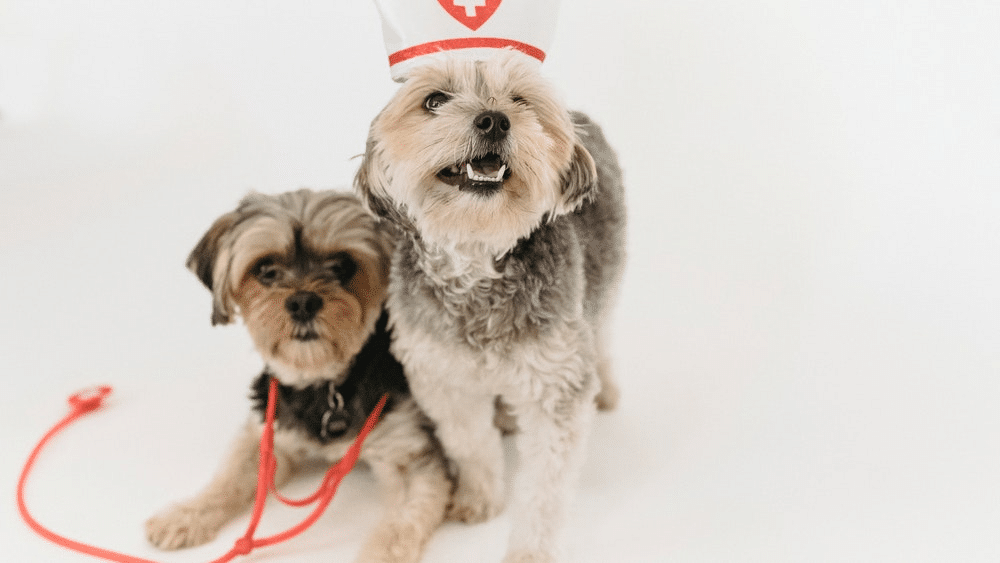 Performs animal care assessments and generates care recommendations.
They treat animals in the same way a doctor would treat people.
Where Do Vet Interns Work?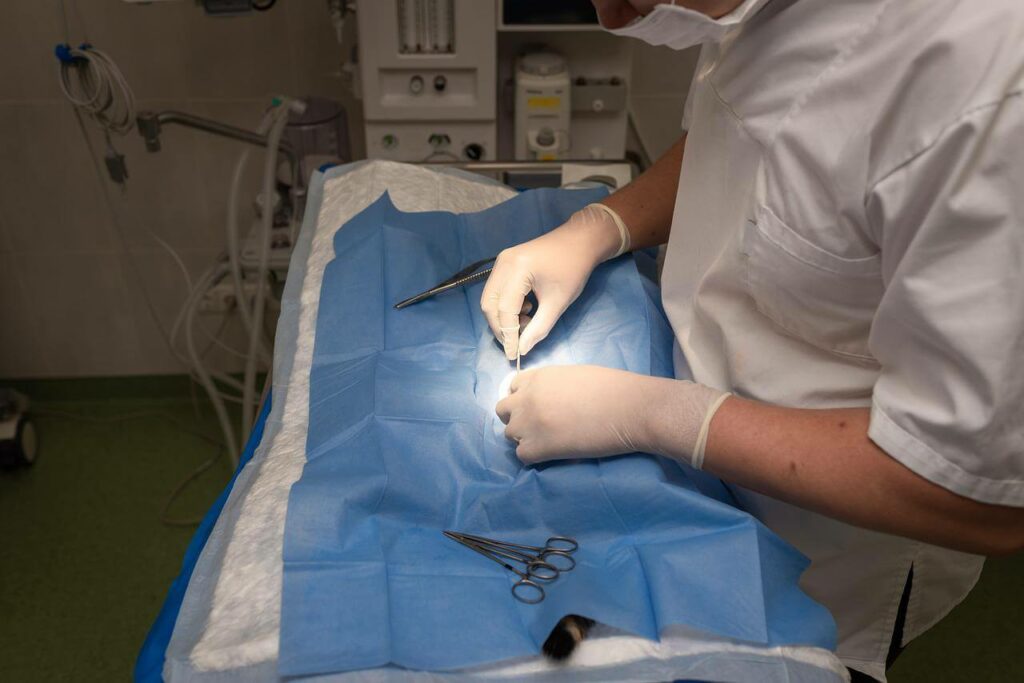 Animal hospitals and clinics are the most prevalent veterinary job environments, according to the Bureau of Labor Statistics.
Some Veterinarians prefer to run their own practices, while others join group practices.
Clinics can be broad in scope or quite narrow in focus.
Choosing a Vet Internship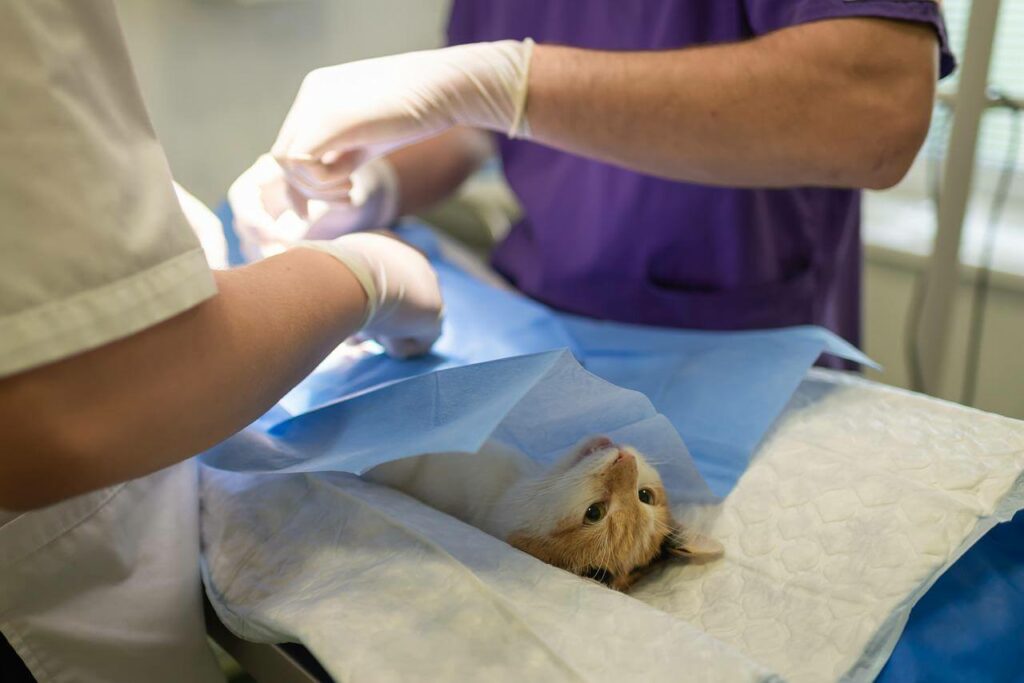 As documented by the American Veterinary Medicine Association's (AVMA) website, the Veterinary Internship and Matching Program (VIRMP.org) exists to match those seeking internships with private practice doctors and participating veterinary colleges.
Veterinary students can apply for extra experience and training in an area of interest in the same way that medical students might apply for residency training in a specialty area.
For internships involving horses, there is a separate database called the AAEP (American Association of Equine Practitioners).
Internships for Pre-vets
Undergraduates may be able to join a pre-veterinary society at institutions linked with veterinary schools.
These organizations are a great place to look for Pre-vet Internship opportunities.
Internship information is also available from non-profit organizations such as the Animal Care Sanctuary.
Some veterinary colleges, such as Tufts University's Cummings School of Veterinary Medicine, provide summer programs for high school students to give them an overview of the field.
Students have the opportunity to shadow fourth-year veterinary students at hospitals for small animals, large animals, or wildlife throughout Tufts' two-week program and also hear chosen lectures.
Internships for Veterinarians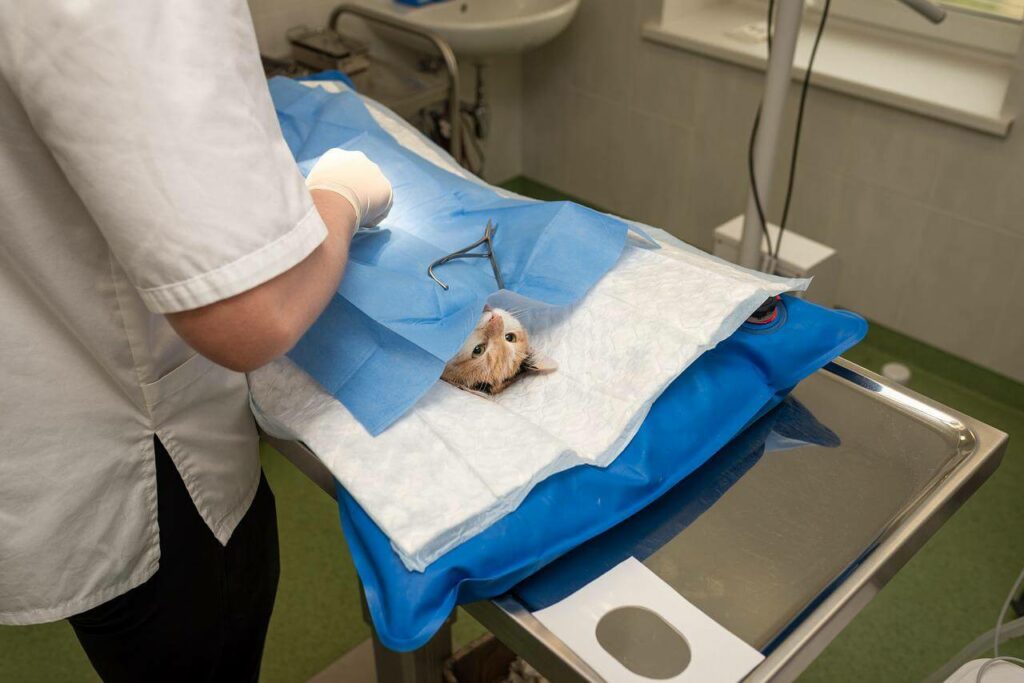 Employers who provide internships usually submit their information around September.
Applicants can begin accessing the material, getting contact information and locating internships that interest them, and submitting applications around the middle of October.
The application deadline is usually around the first of December.
STEPS Animal Care Internship
University of Kentucky
Lexington, KY
Type of Position: Temporary
Range of pay: $15.20 to $16.20
Full-time
Job Description in Detail
Up to five full-time posts will be filled through the University of Kentucky's STEP program, which will pay successful candidates an hourly wage and provide benefits.
You may be eligible for a full-time University of Kentucky staff position or remain as a STEP employee after 5-7 months of satisfactory performance and training.
After 11-13 months, you may apply to AALAS for certification as an Assistant Laboratory Animal Technician.
AALAS is a membership association of professionals from government, academia, and private industry who are committed to the treatment and humane care for laboratory animals, as well as high-quality research that leads to scientific advances that benefit animals and people.
You'll be taught how to do both routine and specialist animal care tasks, such as:
Animal handling safety for a variety of species
Feeding and watering animals in accordance with their dietary requirements
Cleaning pens or runs, changing cages
Observing animals throughout the day, noting and reporting any changes in feeding, drinking, or behavior that differs from typical
Monitoring and documenting changes in environmental parameters (i.e., temperature, humidity, lighting, etc.)
Assisting in the keeping of animal records, such as weight, health, and food intake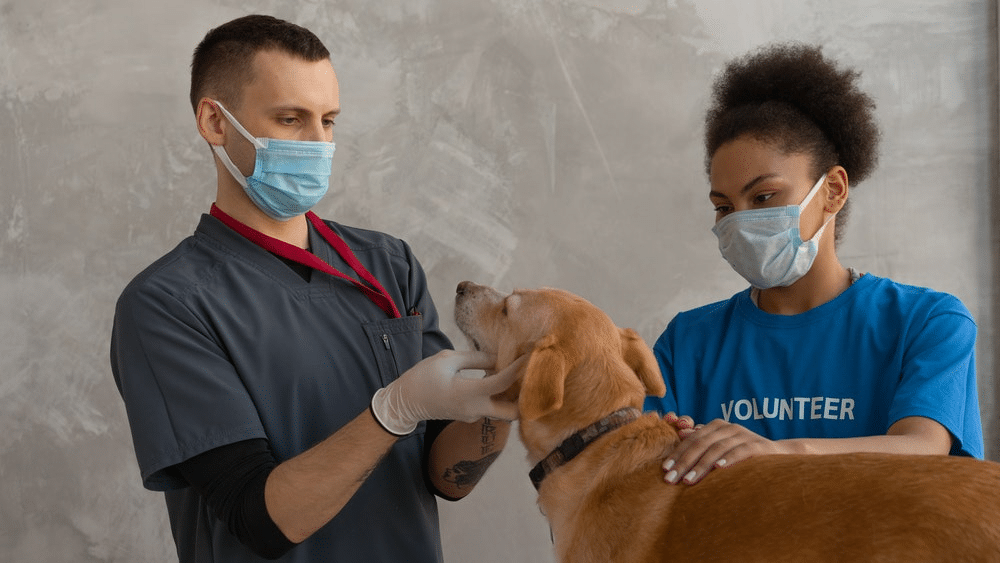 You'll also learn about facility upkeep and cleanliness processes, such as:
Cleaning and sterilization of cages and other equipment
Cleaning supplies, animal cages, and process rooms
Upkeep of washers and sterilizers in order to keep them in good operating order
Effective operational structure and supply and equipment flow throughout the facilities
Assists in the storage of feed, bedding, and other dry supplies
We are accepting applications for a full-time position that could lead to a future career in laboratory animal care through the month of May.
Required Education: GED or High school diploma
Required Related Experience: None
Required License/Registration/Certification
Physical Prerequisites
The ability to lift and carry 30 pounds, stand for lengthy periods of time, and go to various locations on campus in a timely manner are all required.
Shift
7 a.m. to 3:30 p.m. on weekdays.
Knowledge/Abilities/Skills
Basic computer abilities, Microsoft Office.
It is necessary to be able to operate both individually and as part of a team.
Strong focus on the details.
Communication abilities, both spoken and written, are also necessary.
Veterinary Intern
The University of Minnesota.
Salary: $30,000 a year.
Full-time.
Full Job Description
Qualified candidates must be graduates of AVMA COE certified veterinary schools who have successfully crossed the NAVLE (North American Licensing Exam) by the start date, or Non-accredited schools that have PAVE or ECVFG certificates and are NAVLE certified by the start date.
Unqualified applicants won't be considered.
All veterinary interns must be accredited and licensed in Minnesota.
After your appointment, you'll take an examination that is open-book, while a self-study guide will be supplied.
Interns get 9-11 days of individual leave during the internship.
Unused individual leave time is lost at the end of the internship.
The $30,000 salary includes health insurance.
FICA, federal, and state taxes are taken from interns' pay.
Beginning June 19, 2022, and concluding on June 29, 2023, the Veterinary Population Medicine Department will offer an internship in sports medicine.
The role will focus on horse lameness and is ideal for those seeking sports medicine, ABVP residency, or surgery.
The intern must obtain lameness, rehab, surgery, and imaging experience.
The intern must complete sports medicine specialty rotations and electives based on personal aspirations, advisor permission, and clinical needs.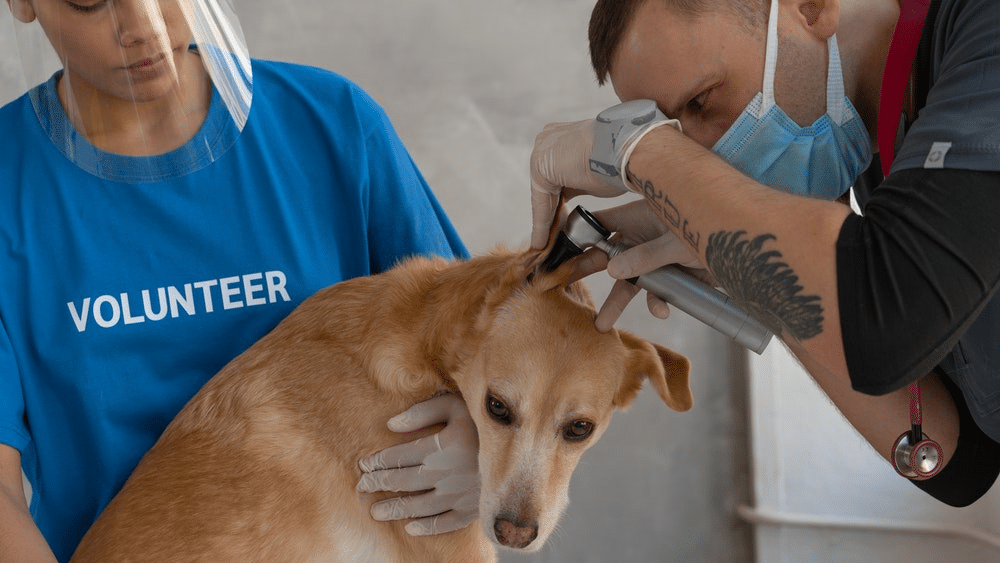 Under the guidance of board-certified faculty, the Intern may:
1) Partake in everyday emergency care and equine lameness, including fiber species and food surgeries (especially dairy cattle, small ruminants, and camelids).
2) Helping older veterinary students with clinical assistance.
3) Helping veterinary students in lab classes.
4) Residents and interns share after-hours animal emergency care.
The intern may have 49-51% on-call commitment with the senior clinician and resident backup.
Consultations and help are provided.
Large animal interns must be pageable and live near the VMC.
How to Apply
Interested applicants are expected to apply online via the University's recruitment website and compose a statement explaining why they want an internship, a CV, and an average grade point.
Applicants must send 2-3 reference letters, a university-verified transcript, and a diversity statement to the Veterinary Medicine Department or email.
Future applicants with inclusion and diversity experience should apply.
The establishment furnishes identical access to facilities, programs, and employment regardless of color, race, religion, creed, gender, national origin, marital status, age, public assistance position, handicap, sexual orientation, veteran status, gender expression, or gender identity.
To be regarded for this job, applicants must provide a supplemental written statement about why inclusion and diversity are consequential to them and how they have exhibited this commitment.
Background checks are required for any job offer.
Job and Salary Outlook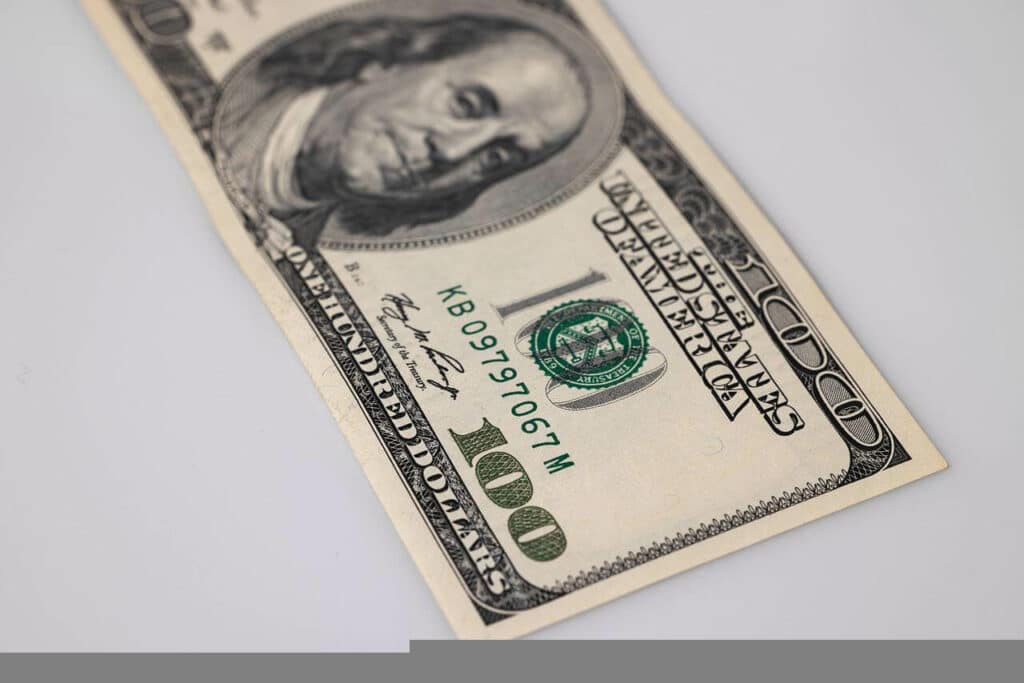 The average salary for Veterinarians in 2020 was $99,300, according to the US Bureau of Labor Statistics.
The median pay indicates that half of the workforce earned more, while the other half received less.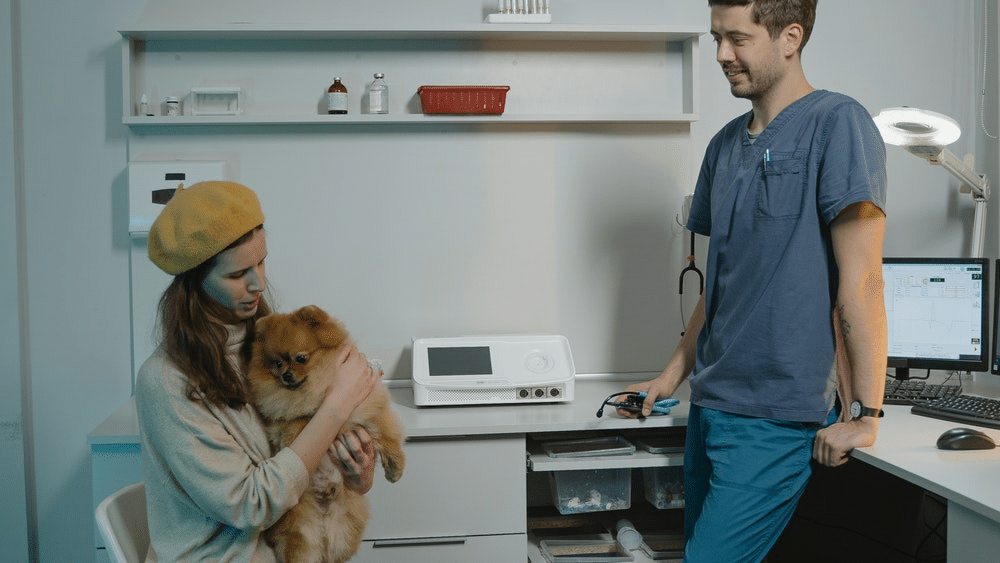 Earnings fluctuate depending on a number of factors, including company and geographic area, as they do with most employment.
Conclusion
An internship, according to the VIN (Veterinary Information Network) Foundation, is a stepping stone to a specialist residency and perhaps a higher salary.
To take the board test of the American College of Veterinary Surgeons, for example, a surgical internship and surgical residency are required.
A veterinarian can add "Diplomate" to her qualifications after passing the exam.
As documented by a survey, a Veterinary Surgeon's average pay is $121,000, with reported wages reaching as high as $388,600.
Simply put if you wish to go high and earn more in the veterinary medicine field an internship is the best bet after graduation.
FAQs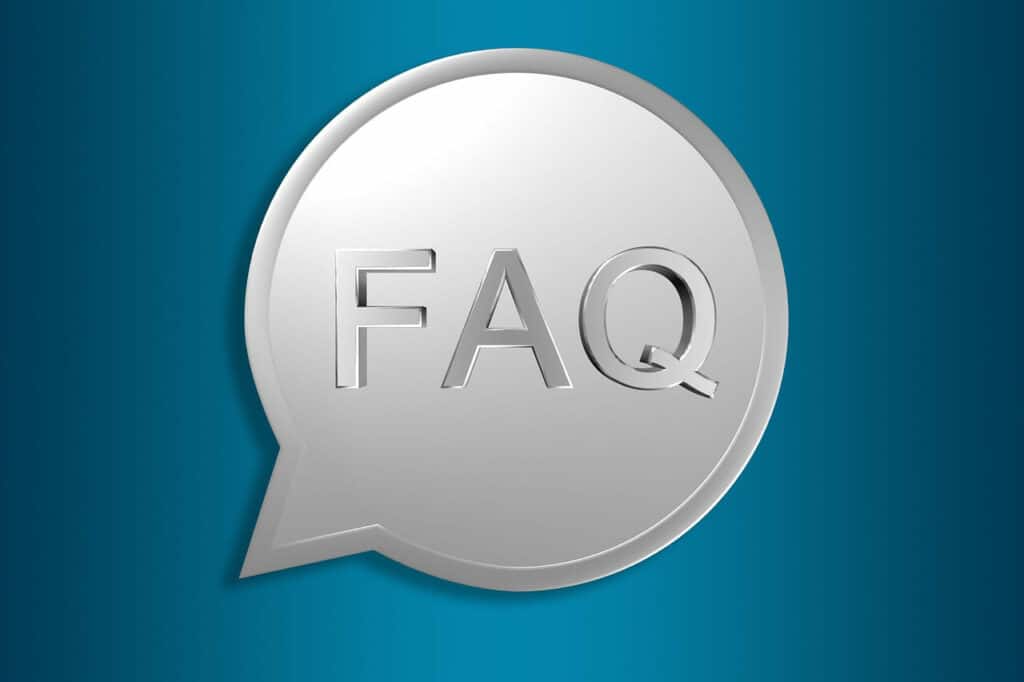 Do Veterinary Interns Get Pay?
According to the AAVC (American Association of Veterinary Clinicians), the average income for all interns in training programs in the United States is $35,000, with a mean salary of $28,400 for interns expressly joining training programs at academic institutions.
How Do I Choose a Veterinary Internship?
Choosing the best internship situation is especially critical for individuals planning to do residencies. The key goal for individuals aiming for private practice is to avoid a negative internship. Because the quality of internship programs varies over time, there is no accurate database of unsatisfactory internships.
How Long Do Veterinary Internships Last?
Internships in veterinary medicine are one-year service-learning programs that begin immediately following graduation from a DVM or comparable program. A Veterinary Internship is designed to provide guided, hands-on clinical training to veterinarians who want to develop their clinical skills.
Should I Do a Veterinary Internship?
Internships in veterinary medicine can expand and enrich your veterinary education by providing hands-on experience. However, they aren't for everyone. Internships are pursued by Veterinarians for a variety of reasons. It may be used as an initial step toward residency in a certain board specialty for some.
What is a Small Animal Rotating Internship?
The purpose of the Small Animal Rotating Internship at the College of Veterinary Medicine is to offer the intern a broad educational experience that will prepare them for higher training programs such as residency or serve as an ideal foundation for entry into general practice.
What is a Veterinary Internship Like?
Internships in veterinary medicine are one-year service-learning programs that begin immediately following graduation from a DVM or comparable program. A Veterinary Internship is designed to provide guided, hands-on clinical training to veterinarians who want to develop their clinical skills.
What is an Externship Vs Internship?
Internships and externships are professional learning opportunities that last for a limited period of time. Most internships are paid, and interns accomplish duties or projects. Externs shadow experienced professionals in order to gain a better understanding of their responsibilities. Both of these experience-gaining processes can help you get started in a new field.
Click on the links below to view other related internships and the career opportunities they offer:
References