Hello everyone and welcome to a new career guide about Accounting internships.
In this guide, you will learn what the duties of an Accounting Intern are and how you can qualify for an Accounting Intern position.
By the end of this guide, we guarantee that in addition to understanding what to do, you will also learn how you can become more skilled and professional as an Accounting Intern.
Here is a preview of what we will discuss:
How to become a professional accounting intern
Skills that are needed for accounting internships
What your resume should look like
What to expect in an accounting intern job
Without wasting more time, let's get started!
A Brief Overview of Accounting Internship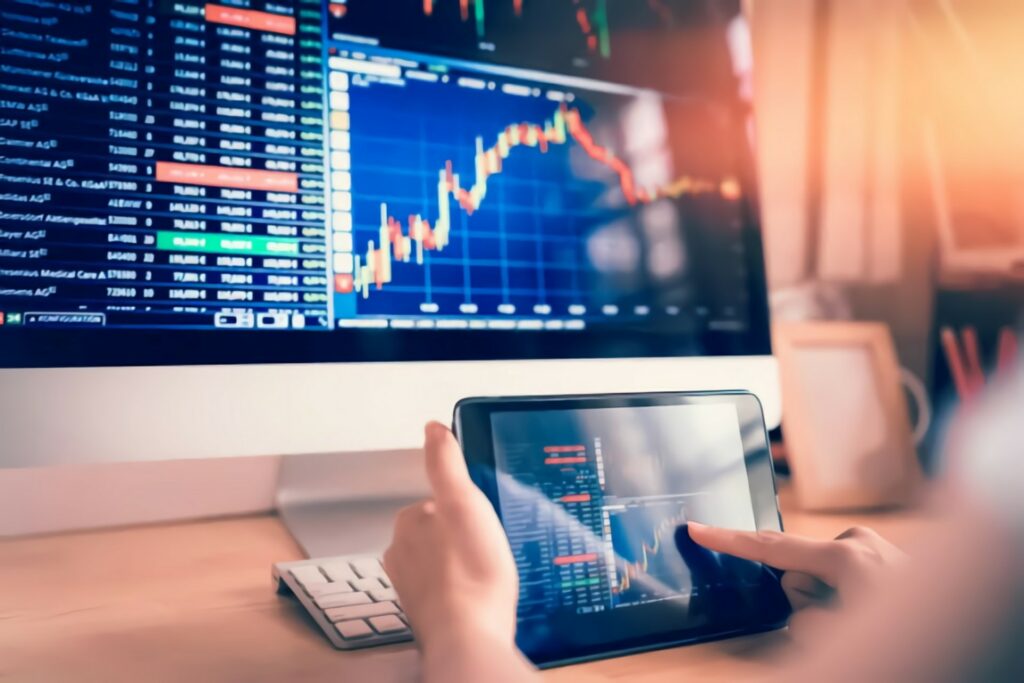 The process that allows you to receive training to become an accountant from an accounting manager is known as an "accounting internship".
You will work alongside certified accountants and help collate official accounts, examine account information, and file tax forms.
You will carry out general office tasks like imputing fact-based information.
As an intern, you should already know about basic accounting programs (for example QuickBooks) and tangible statistical skills with very little experience in the field.
You will receive firsthand training and experience during your accounting internship while building professional ties and links that may earn you a full-time job as an accountant.
To be an accounting assistant, you ought to have newly completed a degree program in finance and accounting.
You could also be running a program while doing your summer internship. The bottom line is, as an intern, you are not expected to have acquired any major experience in the field.
Your average salary receivable as an accounting intern is $28,001 yearly.
You may receive handsome pay as an intern, although the majority of interns do not get paid, they do it to earn credit in school.
An accounting internship is quite exciting and gratifying, more than you may think.
Records show that as an intern in an accounting department, you'll earn a median daily wage of $13.67 hourly which is equivalent to $28,428 annually!
A survey of financial information shows that the accounting profession will see a 4% increase between 2018 and 2028, and make available some 65,800 jobs in the United States
Accounting Intern Job Description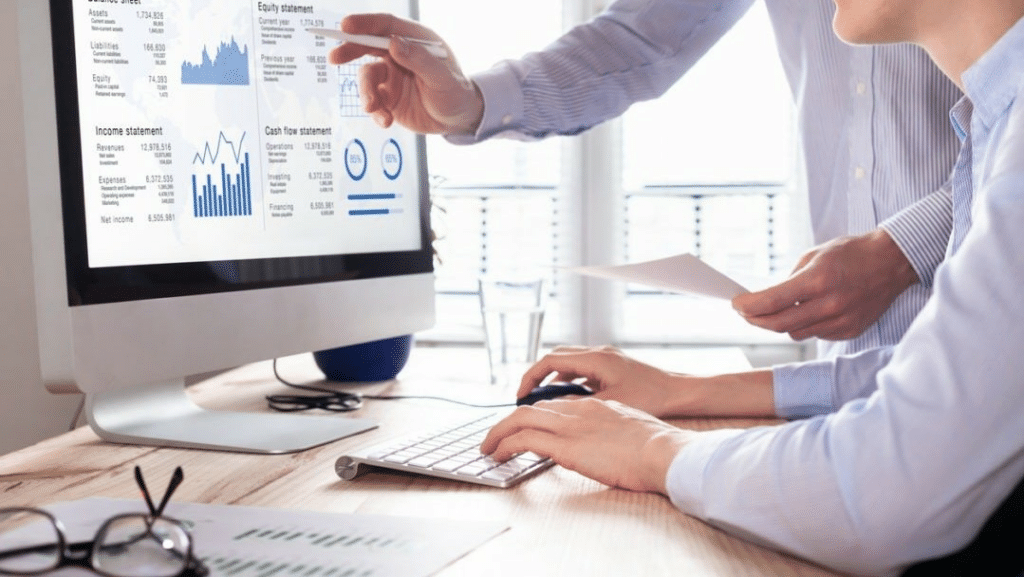 If you have finished a bachelor's program and obtained your degree or are on the verge of doing so, you should work as an accounting intern
Doing so sets you on the pathway to being an accounting expert.
Accounting firms or establishments usually, will recruit you as an intern to help you acquire useful professional skills as you complete your program while you work for the company at a minimal cost.
Your work with their establishment allows them to recognize and employ a potential accounting expert.
You will receive useful training on how to apply accounting knowledge, diligently carry out assigned tasks like billing responsibilities, imputing data and help with other complex duties as an accounting intern.
You would mostly, work under an accounting expert or be placed in a particular division of the company where you work with a team.
As an intern, you would help the accounting expert with everyday duties while acquiring knowledge of the usage of important software as well as an in-depth understanding of the company's structure and protocols.
You will help prepare important account information, have a part in account closures (either monthly, bi-monthly, or annually as decided by the company), and study account statements.
As an accounting intern, you will learn a lot from your supervisors as well as other experts in the accounting division, you will acquire usable skills and be more enlightened on the accounting profession.
A major requirement for you to be hired as an accounting intern is that you should be pursuing an accounting degree in a recognized institution.
Some organizations accept new accounting graduates as interns if it is a criterion for employment opportunities.
As an accounting intern, you should be able to work full-time in the office like every other staff and be able to skillfully and liberally use a computing machine.
Some specific duties gotten from an actual accounting internship resume that you would probably perform are listed below.
Handle all organizations in ADP such as imputing employee details, handling child support, entering periods and law orders
Skillfully document logs of business deals using QuickBooks
Study, survey and explain account statements and get ready for the CPA assessment
Compute and submit electronic payroll to DFAS for designated staff
Aid accounting professionals in filling out tax forms, and financial reports, and concurrently recording payroll taxes using accounting software
Compute and forward accounts for unsettled paychecks and ACH remittance
Initiate PowerPoint demonstrations for assessment and seminars
Code analysis and appropriate modifiers to Current Procedural Terminology code
Display understanding of medical terminology, ICD-9 codes, and CPT codes
File register of current assets on-site for SOX acquiescence
Properly file records of returns for operations control division to check for conformity with SOX standards
Ascertain token and trip requests are made and documented in line with JFTR, JTR, and DoD FMR
Evaluate and transmit directives and notifications concerning vital tax forms between purchasers and the Internal Revenue Service (IRS) that are examined by the CPA
Compute tax revenues, for persons, companies, associations, and charitable establishments. Compose printed messages for IRS tax notifications
Examine and sort out differences and create comprehensive documentation with ACH, currency exchange rates, funds administration, and bank deposits and resolve variances and provide a detailed report to include foreign currency conversion, cash management, ACH, and wire transfers.
How to Become an Accounting Intern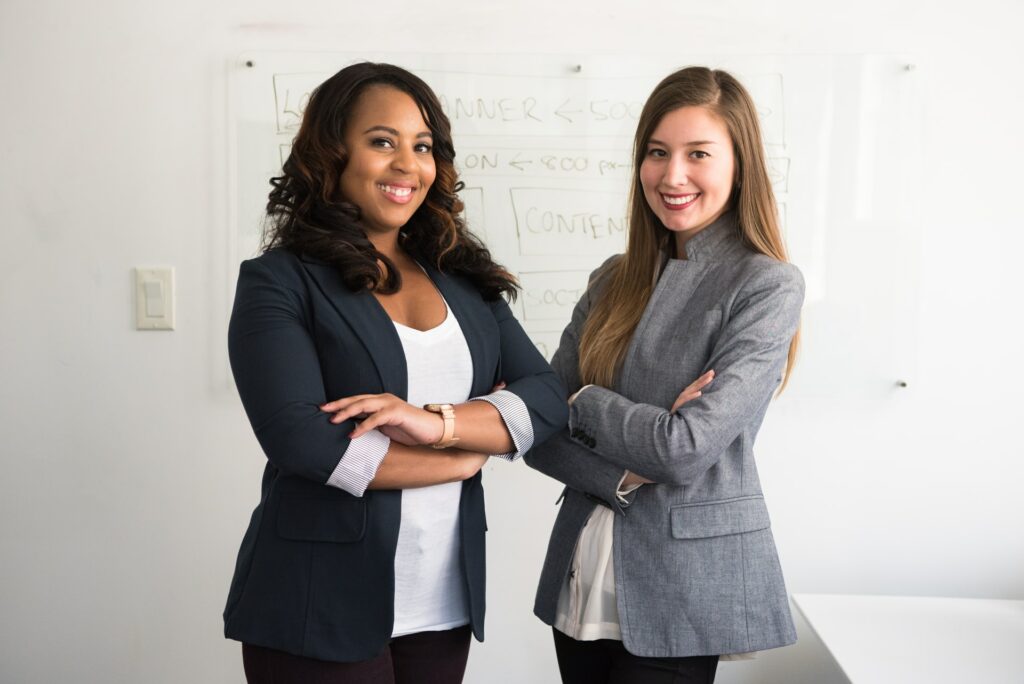 You should think about the years of education you must have to be an accounting intern.
Analysis shows that accounting interns with a Bachelor's degree are 73.3% while those with additional education such as a Master's degree are 10.5%.
You can be an accounting intern with just your GED or high school certificates, although the majority of accounting interns have at least a bachelor's degree.
You also need to decide on the perfect discipline or study focus when finding out how to be an Accounting Internship.
Research has it that, some of the most prevalent degrees acquired by accounting internships are Associates Degree and Bachelor's Degree.
Some accounting Internships also add high school degrees or Master's degrees to their curriculum vitae (CV).
If you have acquired some work experience in other fields, it might help you become an Accounting Internship.
You need some form of internship work experience to get most accounting internship jobs.
You may acquire experience working as a Sales Consultant or Humanitarian Aid Worker before applying for an Accounting Internship like a lot of Interns do.
Education
There are a lot of prerequisites for you to be an Accounting Internship. You will study Finance, Business, or Accounting at an accredited institution.
Our survey of 22,168 Accounting Internships' educational backgrounds as seen on their Curriculum Vitae shows that Accounting Interns who possess a Bachelor's degree are 73% while another 12% of Accounting Interns have an Associate's Degree.
If you want to go for your Accounting Internship program, a few widely known colleges you should consider are, Baruch College of the City University, New York, and DePaul University.
You may find that you would prefer to stay in your comfort while running your Accounting Internship Program, you will find some helpful online course guides that we've outlined for you in the proceeding paragraphs.
There are a few compulsory certifications you should have if you want to be a successful Accounting intern, these certifications are; the Certified Management Accountant (CMA) credential and the Certified Public Accountant (CPA) certification.
Qualifications
You should have a High School degree or its GED equivalent
You should be no less than eighteen years of age
You should be in an ongoing bachelor's program in Accounting or Finance at an Accredited College or university
You should be completing your program no later than May 2023
You should have fundamental skills in Microsoft Excel and Word
You should have a functional driver's permit with a maximum of two censured driving infractions and/or blameworthy accidents within the last three years (Maximum of eight driving record points)
You should have a driving record free of alcohol or drug-related infractions within the last three years
You should have a functional working permit in the United States which will allow you to work as an Accounting Internship and not need the company to act as a guarantor to this cause either at present or at a later time
Required Skills for Accounting Internship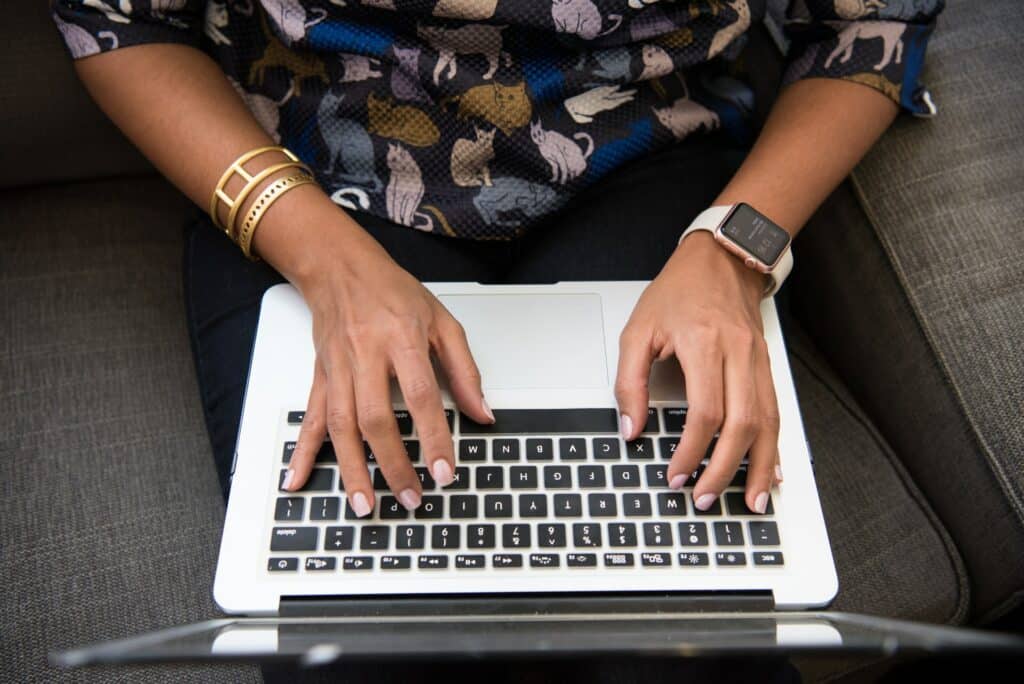 As a prospective accounting intern, you will have to develop the following skills to succeed in the industry.
General ledger accounts
You document an organization's financial details such as expenditures, liabilities, properties, returns or incomes, and shareholders' funds in a general ledger account. You use it to keep an up-to-date report of an organization's account statement.
Below is how you use a general ledger account on an accounting internship resume:
Reviewed and adjusted general ledger accounts containing a comprehensive breakdown of expenses with accurate financial encryption
The identified discrepancy in invoices accounts is seen in monthly account closure records. Differences between day-to-day hand registers and records on the computer
Aid in computing and evaluating account data to record into general ledger accounts, record day-to-day functional businesses
Computing account records every month for bank reconciliation as well as preparing journal entries.
Assist the Liabilities and assets divisions to prepare the company's record and balance arriving consignments with payments
Financial statements
A financial report a document where you arrange all the important records of a person's or organization's fixed properties, expenditures, revenues, and stakeholders' input into the business over a particular period.
Here's a sample of how to use a financial statement on an accounting internship CV:
Helped operations control in day-to-day computing and evaluating of account statements to make available prompt documentation to the administrative department
Helped in computing investigative reports, assembled banking records for less important accounts, and engaged in career growth projects/seminars
Carried out different functions such as investigating account backgrounds records, arranging account statements, and computing subsidized state premium tax discounts
Carried out quality assurance on account statements before broadcast *computed statistics and worksheets for account evaluation and arrangement
Evaluated general ledgers as well as several account statements such as gratuity accounts to ensure adequate documentation of finances
Data entry
Data entry is the act of imputing facts and figures into an organization's system using eighty-eight. As an individual performing the data entry function you could be asked to validate imputed data. In data entry you must be meticulous, carefully examining seemingly minor details.
Below is a sample of how you could use data entry on your accounting internship resume:
Helped the administrator of the account in imputing data evaluation for monthly statement and financial returns processes
Worked hand-in-hand with CPAs in data entry and managerial duties
Ensured proper documentation, compute billing statements, records of fluid assets, and due balances
Carried out the input of figures and statistics into different catalogs and system components based on demand
Used QuickBooks for end-of-the-month account reconciliation, accounts reporting, and data entry
Special projects
The most proficient employee in the organization receives duties knowns as "special projects".
These special projects are created to increase the company's worth and attain top-ranking targets.
If you are chosen to be on these special projects, you will be opportune to acquire new arts and better make use of already acquired skills.
You are also able to relate with other employees working in other divisions.
This is how you can use special projects in your accounting internship C.V.:
Imputed accounting operations in the general ledger- Ensured arrangement system files -Successfully carried out special projects for Administration -arranged account inventory for assessment
Participated in several special projects to assist the administration with structuring and legislature
Carried out different special projects for finance department professionals, administrators, and executives.
Executed several types of special projects with the use of Microsoft Excel to evaluate data
Carried out special projects assigned designated by the director
Payroll
Payroll is the total of all the reimbursements that a company should pay its staff at a particular time.
Payroll is overseen by the account or Human resource department but in small organizations, it is administered by the business owner.
The Payroll is alterable meaning that it changes monthly as a result of extra work hours, medical leaves, etc.
Below is how payroll should be used on accounting internship C.Vs.:
Give managerial support to the organization: correlation, preparing employee roster, food/beverage account, and payroll
Helped accountants in filling tax forms and concurrently record payroll taxes into an accounting entry
Used online databases for computing payroll and family education remittance
Computed payroll subtractions balancing reports for the finance division
Aided in arranging payroll for roughly fifty staff every fortnight
Internal audit
An internal audit is an assessment process carried out in every organization to ensure the smooth operation of a company.
Internal audit guarantees that the administrative body, crisis analysis, and other internal procedures are functional.
You must have all the understanding, experience, and adequate qualifications in line with widely accepted standards and code of conduct at the workplace.
Below is how to use internal audit on accounting internship resumes:
Carried out internal audit processes such as assessing recent business transactions, evaluating employees, and balancing aggregates with internal control targets
Carried out campaign processing internal audit duties such as analyzing data from contributing organizations and balancing dollars and several important data
Intercommunicate with Internal Audit division through official company procedures to ensure absolute cooperation and transmission between divisions
Collate management and finance reports for internal audits with the direction of executive management
Work cooperatively with executives and internal auditors to create targets and valuable observations on several account processes
Tax returns
Below is a sample of how you could use tax returns as seen on various accounting internship resumes:
Computed and analyzed federal and state tax revenues for persons and organizations and also recalculated taxable income according to completed transactions
Computed federal and state tax revenue for persons, companies, associations, and various commercial institutions and agencies.
Used organization's bank records to create account statements and individual/joint tax incomes
Classified company's expenditures to determine tax discounts for more than 20 tax forms
Constructed and digitally recorded federal and state tax revenue for persons and organizations
Remember These When Writing Your Accounting Intern Resume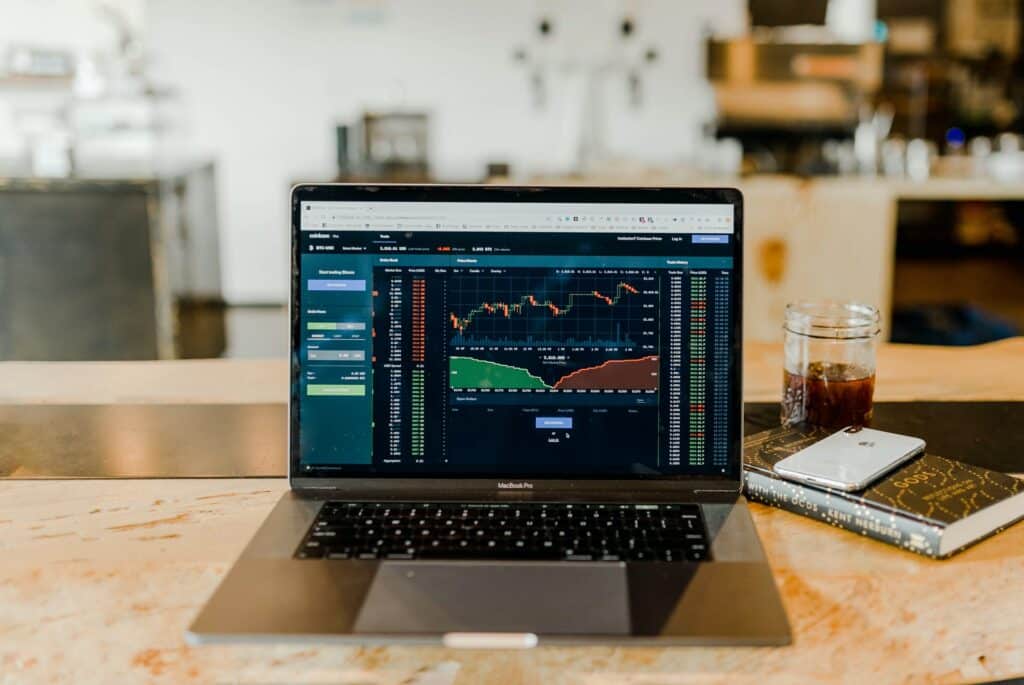 Add contact information to your resume
You should write Your name in Bold letters at the uppermost part of the document on the first page if its more than one.
You should write Your address with the name of your city and state, you don't need to write the number of your house or the name of the street
You should Your email address in a formal way – it is not advisable to use your recent work Email Address for a private scheme.
You can use your social media identification such as your LinkedIn page or any other recognized social media platform that displaces your pertinent skills.
Relevant experience
Ensure to add acquired skills, projects you have participated in, and achievements that are linked to the prospective job you are seeking for.
For example: visited top executives and heads of several colleges to ensure conformity with laws under CPA rules.
Right skills
Extensively use important points from your job description section
For example, if the company requires experience in handling account statements as a prerequisite, then you should certainly add this to your skills in the resume
For example, constructed and evaluated financial statements and credit and debit sheets for the authentic on-time report.
Quantifiable achievements
Exhaustively describe your job functions and achievement in the best possible way as it lends credence to your competence in an establishment.
Precisely state this accomplishment in figures.
A good example is: Reformed Kronos and ADP structures with more than $ 50,000 in earnings
ATS-friendly
An applicant tracking system (ATS) is a program used by recruiters to collate, assess, arrange and rate individual applications.
To get past the applicant tracking system you need to cleverly vital words.
Perfect formatting
It's important to make your curriculum vitae look official and appealing.
Online resume builder is a helpful application that you can use to do this in not more than 10min.
Simply pick a preferable template, give details about your background and you will have a resume that will get you past both the ATS and the recruiting executives.
Conclusion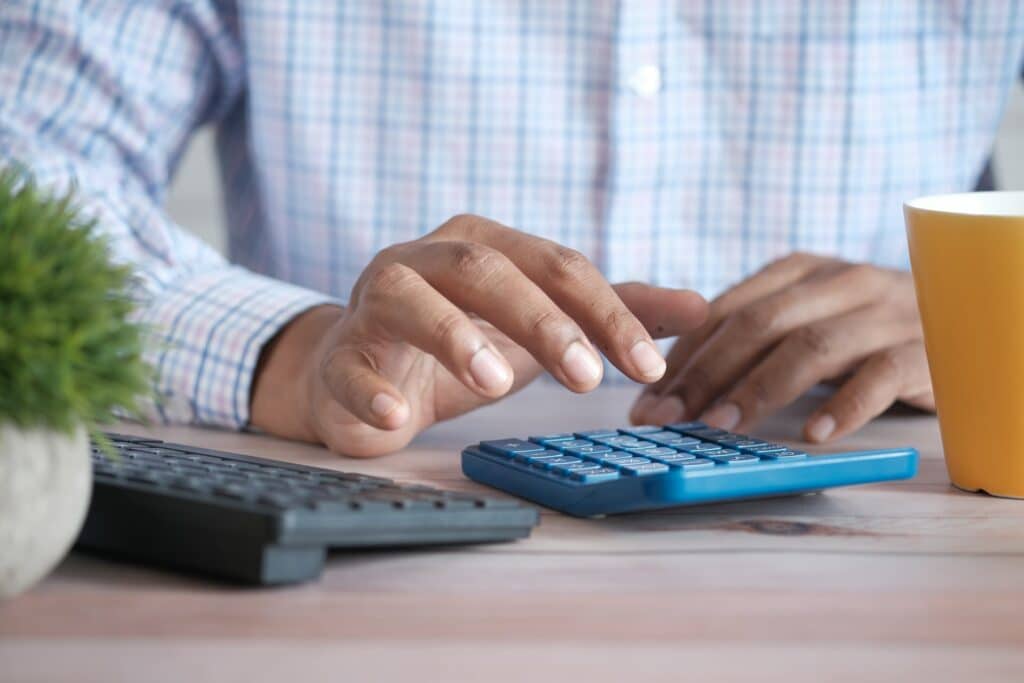 There's no better way to learn how to become a certified accountant other than going through an expert accountant.
We are confident that the information presented in this guide will help you as you start your journey today.
Pay close attention to the skills required to become a successful Accounting Intern because how you handle your tasks can easily overshadow your educational qualifications.
Once all these ate done, you can enable job alerts or job postings for relevant positions.
As always, we wish you the very best!
Accounting Intern FAQs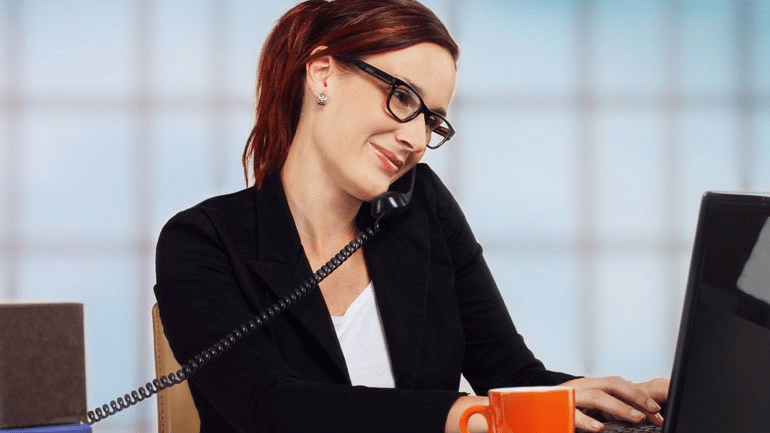 Where do Accounting Interns work?
Accounting interns can take their learnings and work into many different job roles like Accountants, Auditing Clerks, Bookkeepers, and Public Finance Managers. They also can work for many different types of companies, like our constantly growing list of employers hiring now.
Is the program a paid Internship?
Because a lot of industries require accounting interns, it is almost impossible to estimate the pay range for accounting interns. The best answer to this question will come from the company you wish to take up an internship position. Class credits are offered by some internship programs, while others offer to pay stipends to interns in exchange for their services.
What skills are relevant for accounting interns?
There is some software you should know how to use. For example, you should understand how to use Microsoft Office, Microsoft Excel, Spreadsheet, and other applicable programs.
You must also be someone who pays undivided attention to details. You should be able to work and collaborate with the accounting team, have analytical skills, and have good communication skills.
When should I start applying for accounting internships?
For most positions, sooner searching for your internship rather than later! If you are planning to intern over the summer, we would recommend starting to look for accounting internships no later than the season prior. Many industries prefer to recruit as early as the fall, so staying up to date on fall virtual career fairs will help secure a role!
What should I wear to an accounting internship interview?
A nice pant-suit, skirt-suit, or smart gown is a common and good choice. However, a button-down shirt and a nice pair of slacks with a black or brown loafer will also be great while as a lady you might put on a cute blouse, a pair of pants, a fitting blazer, and a colorful pair of shoes. Whatever you feel comfortable with, make sure it makes you look sleek and sophisticated.
What should an accounting intern put on their resume?
You should certainly include your educational qualifications, your skills, your experiences, and your achievements in your resume. Be sure to include skills and experiences related to the requirements of the prospective company. You should state your achievements in terms of figures, it could be personal achievements or the ones you participated in. It lends credence to your productivity.
Is an accounting internship full-time or part-time?
An accounting internship could be part-time ranging from a couple of weeks to about six months. It could also be full-time because most times, companies that accept interns do so intending to retain them if they perform exceptionally well. So as an intern, if you work diligently, you might end up being employed as full-time staff.
Click on the links below to view other related internships and the career opportunities they offer:
References