Welcome to the comprehensive guide on Dental Internships!
This article breaks down what a Dental Internship is, the importance of an apprenticeship, where to gain the experience, and tips on how to land a Dentist Internship.
Reading this guide unveils all the information you need to pursue a Dental Office Internship.
We will cover the following:
What is a Dental Internship?
The importance of an internship
Roles and responsibilities of a dental intern
Where can a dental intern expect to work?
Please read our guide to find all the details you need!
Introduction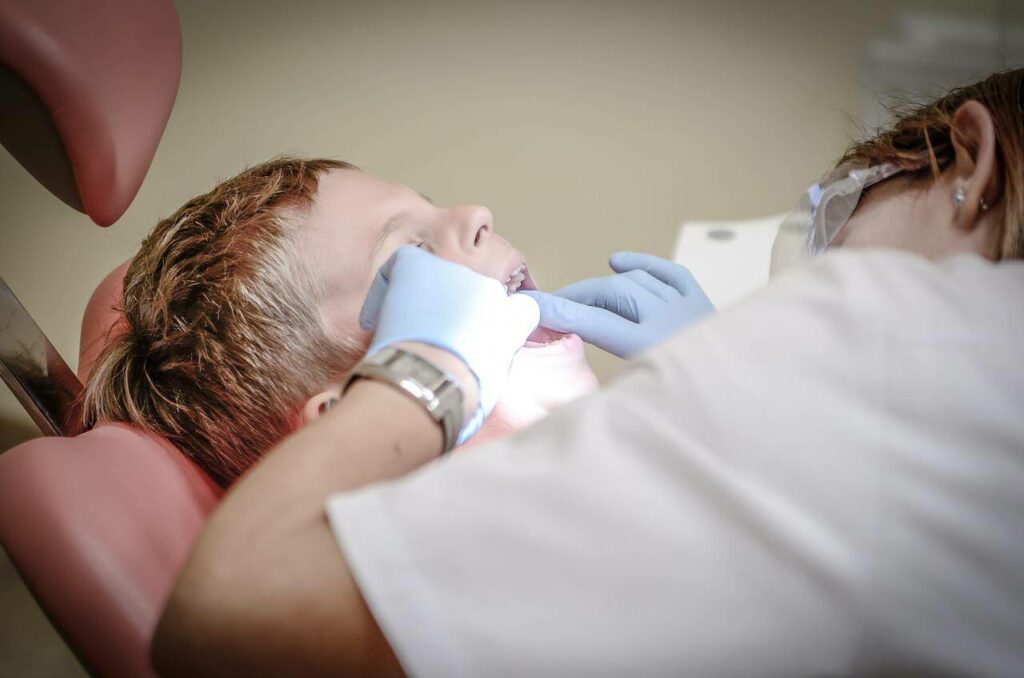 Dental Internships are designed to give students a comprehensive introduction to Dentistry.
Whether through structured training programs or volunteer opportunities, the practical experience is a good boost for their future career, gaining hands-on experience working in a dental office or clinic.
This experience will allow them better to understand the day-to-day aspects of a dental practice.
Dentistry Internships are an excellent way to gain experience in dentistry and dental care.
There are a few things to keep in mind when looking for a Dental Internship:
It is essential to find an internship accredited by the American Dental Association (ADA). This will ensure that the experience will be both beneficial and enjoyable.
Find an internship that matches your interests and career goals. There is no point in participating in training that does not interest you or will not help you achieve your long-term goals.
Be sure to ask plenty of questions and take advantage of all the resources available.
An internship is an excellent opportunity to learn about the field of dentistry, so make the most of it!
What is a Dental Internship?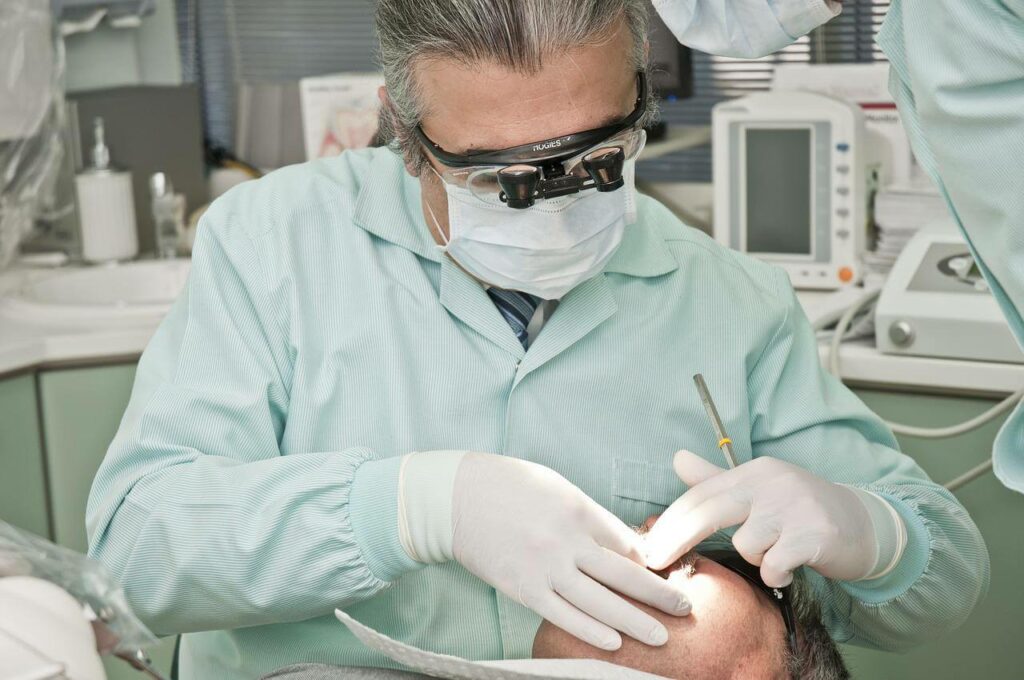 Internships are an excellent opportunity for aspiring dental practice aspirants to learn the ropes and gain valuable work experience before they start their careers.
Interns get hands-on training in all aspects of running a dental clinic, from taking x-rays to filing teeth!
The role of an Intern may differ from one office to another; they might be required to do some administrative tasks, and learn and participate in advanced dental operations.
What Qualifications are Necessary to get a Dental Assistant Internship?
Internship programs in dentistry offer pre-dental and ongoing dental students an excellent way to get hands-on experience while still completing their education.
Training is available for those who don't have any background or want more information about how things work, so there's something perfect!
Qualifications include having either a high school diploma/GED certificate and some office hours under supervision before entering internship territory – but knowledge isn't necessary because most interns learn everything during their time spent at an institution doing tasks like these anyway.
The Importance of Internships for Dental Students
The Bureau of Labor Statistics reports that dental professionals are among those with generally high levels of competition, so anyone interested in this field needs to know what they're getting themselves into before taking their first step into any interviews!
An internship is one way – but not always-to show off skill sets and gain valuable work experience while building contacts who may become future clients or referrers upon graduation.
Many employers prefer someone who has gone through these rigorous stages and already learned how difficult it was.
Here are other reasons you should enroll in an Internship program as a dental student.
For starters, internships can help strengthen your resume, and having hands-on experience in the field will make you more attractive to potential employers when you graduate
Of course, internships are also a great way to network by meeting and working with professionals in the field, you'll be able to develop relationships that could prove helpful down the road, whether you're looking for a job after graduation or simply seeking advice from someone with more experience, networking is an essential skill for any dental student to have
Additionally, internships can allow you to try out different aspects of dentistry and find out what you're really interested in, if you're not sure what to specialize in, an internship can be an excellent opportunity to explore your options and it's also great for increased confidence and knowledge of the day-to-day responsibilities of a Dental Assistant
Internships also provide students with the chance to learn new skills, by the end of the internship program you will have improved time management, better communication skills, and professionalism which are crucial to dental practice
This could be your opportunity to earn employment after the internship
Roles and Responsibilities of a Dental Intern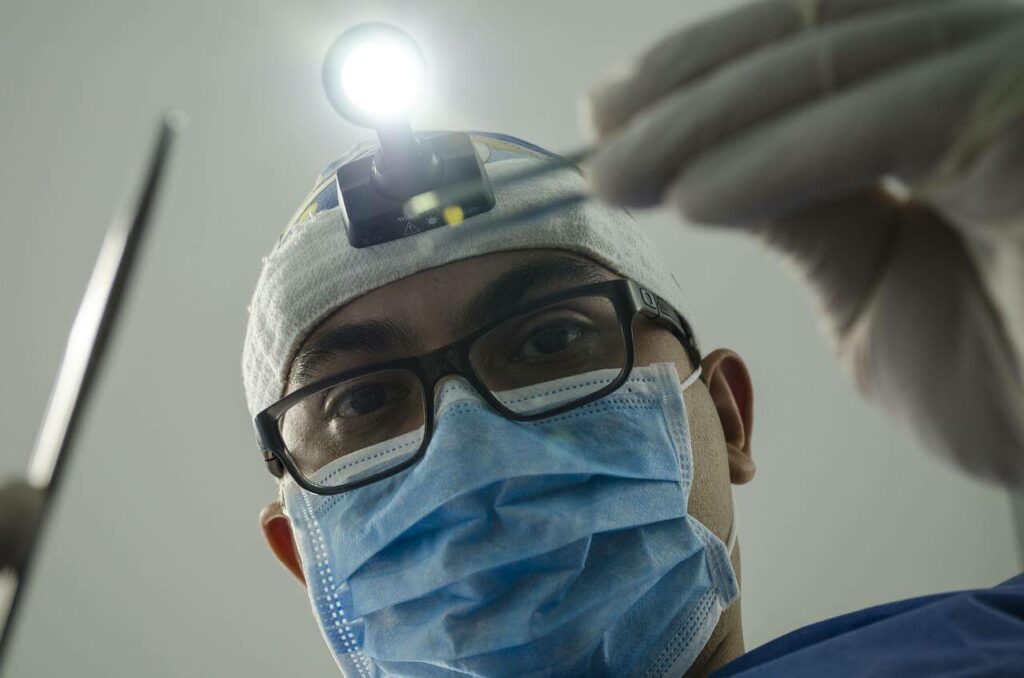 As a Dental Intern, you will be responsible for daily tasks in the office.
Some of these might include filling out paperwork and preparing patients before receiving treatment.
Others only require that you can work with hypodermic needles on rare occasions when necessary.
However, it is crucial to know how everything functions and keep up-to-date by continually learning new skills!
It can seem daunting at first because there's so much going around all at once.
This is especially true if this is your first time working alongside people who graduated college years ago.
But don't worry: Your instructor(s) should make themselves available throughout the internship season for longer, giving everyone enough opportunity to learn.
Here's what to expect in a Dental Internship program:
Scheduling Patients
The Dental Assistant is the go-between for patients and their appointments.
They conduct outreach calls and ensure that everyone's schedule fits together, especially if you're returning after an extended absence or needing more than one day of treatment!
Patient Care History & Documentation
Dentists need a deep understanding of their patient's medical history to deliver the best possible care.
Due to a Dentist's tight schedule, this role is usually delegated to a Dental Intern.
They also need to make sure that all relevant procedures are recorded in an updated file by speaking with each individual and the physician in charge.
Documentation should contain information on any treatments administered and why those particular ones would be appropriate given a patient's condition/ailment etc.
Cleaning Dental Equipment and preparing the Room
Interns must make sure that the tools of their trade are in tip-top shape before a Dentist's session with a patient.
Before each visit, they clean and disinfect all equipment used for surgery or treatment.
This includes instruments such as scalpels to prevent any potential infections from spreading through dirty hands during an operation!
They also stock up on disposable materials like cotton swabs which can be dipped into antiseptic solutions.
All this forms part of the room preparation process.
Hands-on Assisting & Applications
Interns in dentistry work with Doctors and Dental Technicians to provide care for patients.
Depending on state regulations, they might be responsible for applying corona polishers, sealants, or fluoride treatments; they also administer topical anesthetics if necessary!
Post-Procedure Briefings
A Dental Intern is always available for questions after procedures.
They will help you understand what was done and any post-operative instructions or explain how to improve your oral hygiene to ensure that nothing goes wrong with your oral health!
By the end of the summer internship program, you will be able to:
Learn to hand over instruments to a doctor or hygienist
Cleaning and maintaining high-speed handpieces and dental equipment should be a regular part of your routine
Rinse the mouth of a patient
Adult as well as children prophylaxis as well as cleaning
Sealants are applied to kids and teenagers
Nitrous Oxide Setup Sedation in which the patient is aware
During anesthesia, provide comfort to a patient
Create a temporary crown by molding it and fabricating it
Impressions of alginate
Create a set of whitening trays that are unique to you
Premolars and molars are given a matrix band
For composite fillings, instrument setup, and assistance
Simple and surgical extractions require instrument setup and assistance
Types of Internship / Apprenticeship programs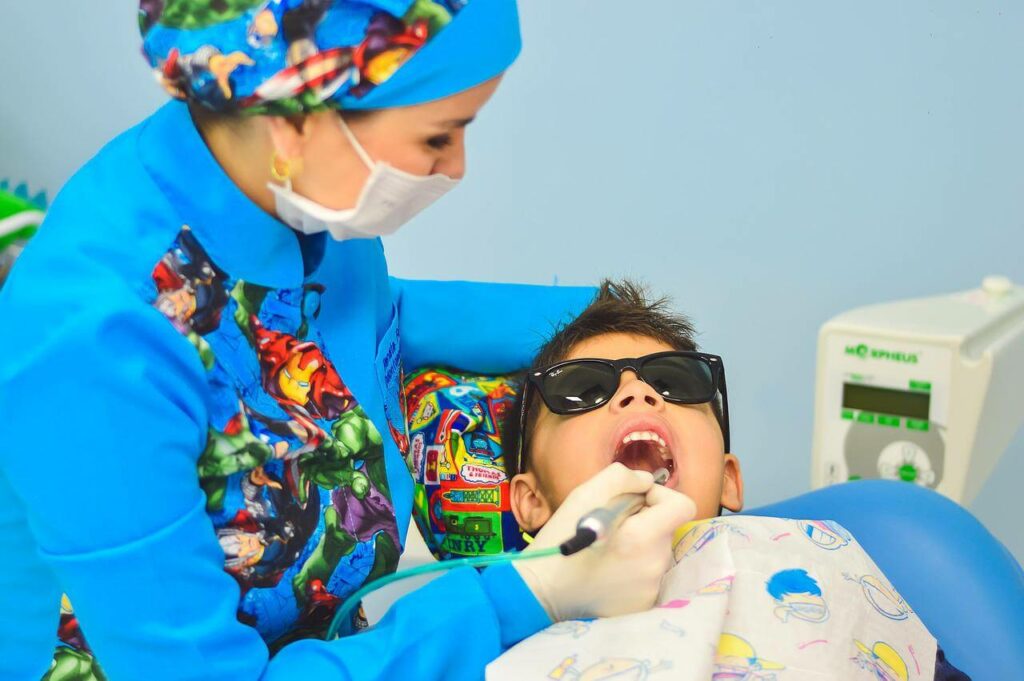 For dental students, completing an internship is vital in their education.
It provides them with hands-on experience working with patients and helps them develop their professional skills.
There are several different types of Dental Internship programs available, and each has its advantages.
One of the most common types of programs is the externship program.
This type of program typically lasts for one semester or one year and provides students with the opportunity to work in a dental office or clinic.
Externships offer students the chance to learn about a dental practice's day-to-day operations and shadow dentists as they treat patients.
Another advantage of externships is that they often provide academic credit, which can be helpful for students who are trying to complete their degree requirements.
Another type of internship program is the residency program.
These programs usually last for two to three years and provide students with more intensive training in all aspects of dentistry.
In addition to working with patients, residents also participate in didactic coursework and receive instruction in X-rays and lab procedures.
Because residency programs are more intensive than externships, they often require that.
Where can Dental Interns expect to work?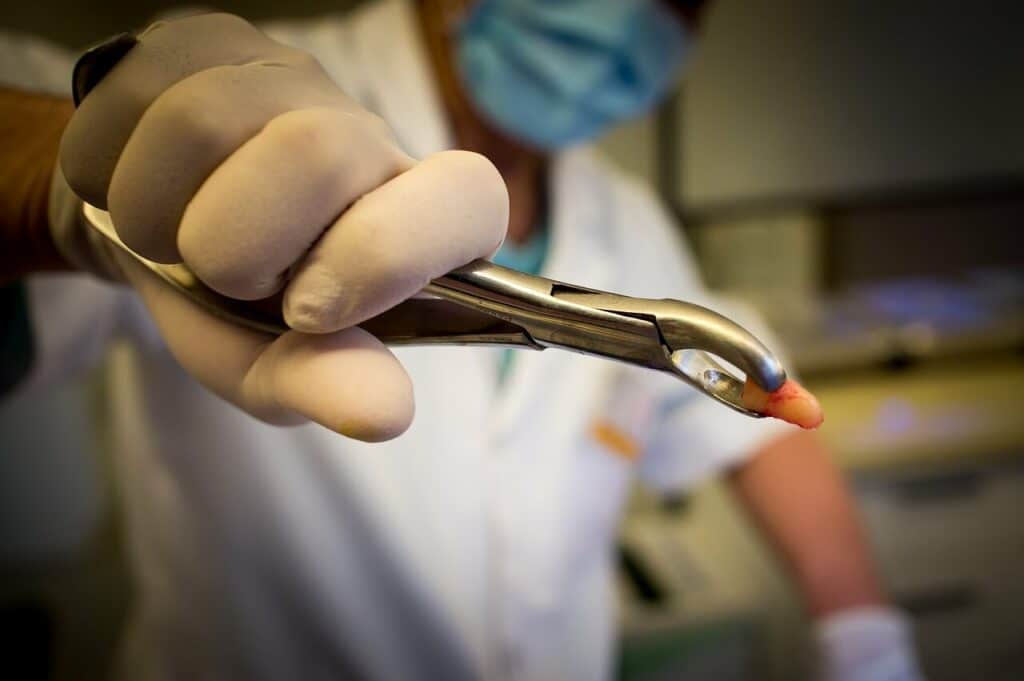 There are many standard Dental Internship programs available, and they can be found at numerous locations.
Many internships are affiliated with hospitals or clinics, and these usually offer the most comprehensive training.
However, many private practices offer internship programs as well.
In addition, many dental schools offer internship opportunities for students interested in gaining experience in the field.
The best way to find out about available internship programs is to contact the hospital or clinic nearest you or ask your dentist if they know of any programs in your area.
With a bit of research, you should be able to find a Dental Internship program that meets your needs and helps you get the experience you need to start your career in dentistry.
How to find Dental Internships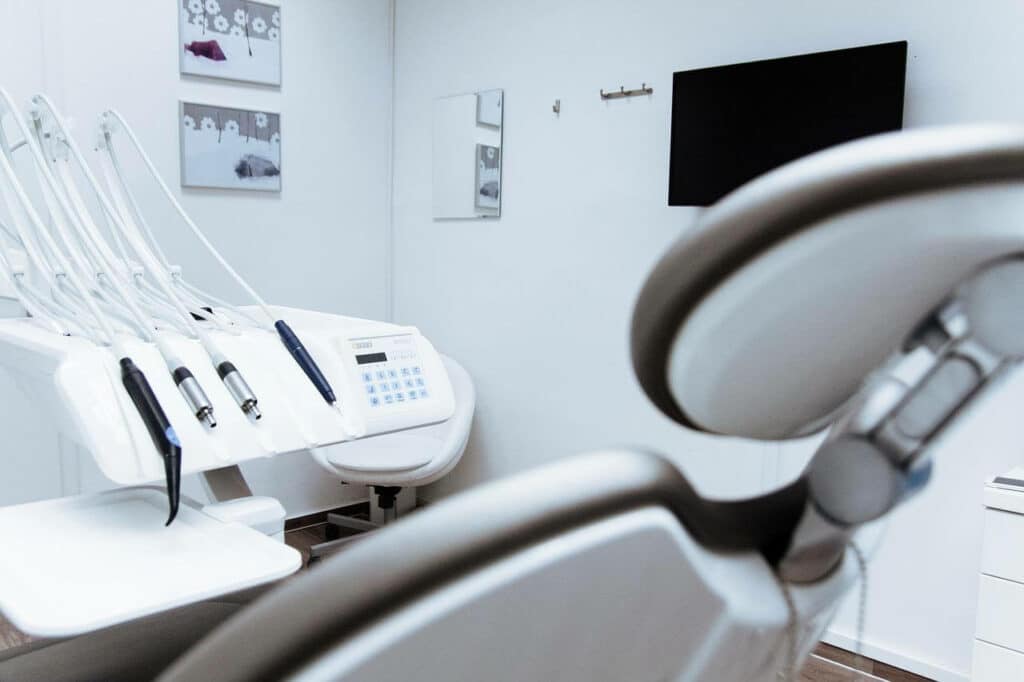 While Dental Internships provide an opportunity to learn firsthand about the day-to-day operations of a dental practice, the journey starts with securing one.
To find a Dental Internship, here are some tips you should adhere to:
Check with your local dental school, many schools have internship programs that students can participate in
Contact your state dental association as they may be able to help you connect with internship opportunities in your area
Get in touch with professional organizations such as the American Dental Association or the American Academy of Cosmetic Dentistry as they may have information about internships that you can apply for and their career boards have numerous internship opportunities as well
Use online resources such as Indeed or LinkedIn to search for internships that match your skills and interests
Check out Dental Internships abroad as Dental training in the developing world is a placement in a low-resource hospital in a developing country e.g. Tanzania, Ghana, or Nigeria since these programs are designed to help you and your resume stand out among the thousands of dental students who graduate each year.
Internships are typically completed during the summer months, but some programs may offer year-round opportunities.
You might want to prepare yourself accordingly and free up your schedule to work with available timelines.
With a little effort, you should be able to find a Dental Internship that will help you gain the experience you need to launch your career in dentistry.
Salary Expectations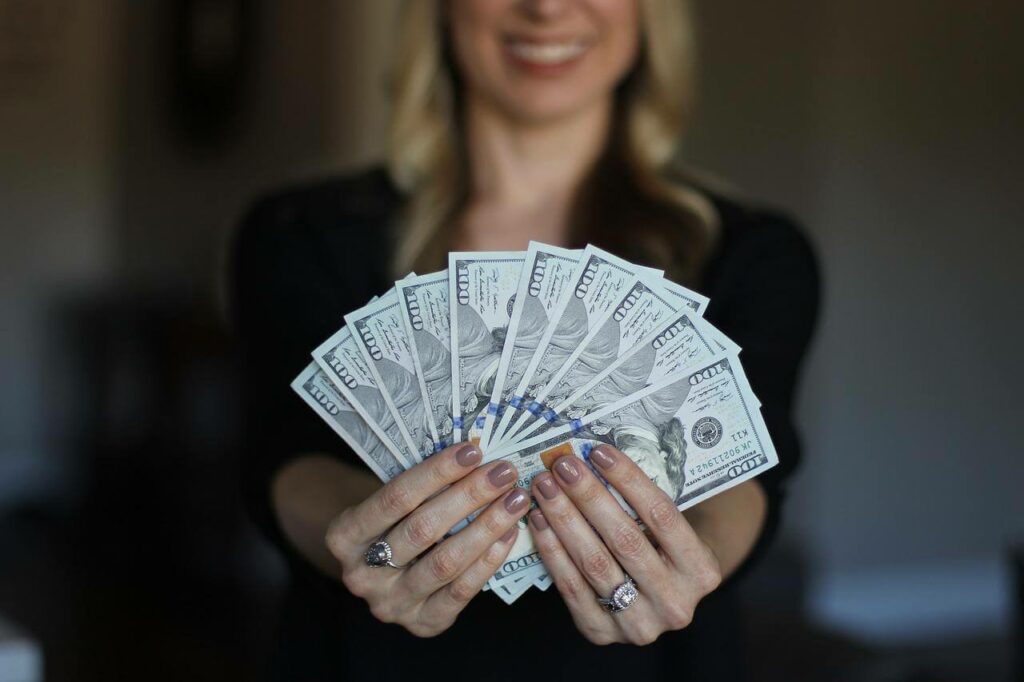 The Dental Internship is a one-year (or less), paid internship position that provides on-the-job training in all aspects of dentistry.
Interns typically work 40 hours per week, although the schedule may vary depending on the practice's needs.
During the internship, interns will rotate through various departments, such as oral surgery, orthodontics, periodontics, and prosthodontics.
In addition, interns will have the opportunity to shadow experienced Dentists and learn about different treatment techniques.
At the end of the internship, interns should be able to perform all dental procedures confidently.
Dental Interns typically earn $30,000-$40,000 per year.
However, internships are often unpaid, and many dental schools offer stipends to students who participate in them.
The stipend amount varies depending on the school, but it is typically around $1,000-$2,000 per month.
In addition, some dental schools offer tuition reimbursement to students who complete an internship.
This can reduce the cost of dental school by several thousand dollars.
Overall, Dental Interns can expect to earn a salary of $30,000-$40,000 per year, plus any stipends or tuition reimbursement that they may receive from their dental school.
Tips to secure Dental Internship opportunities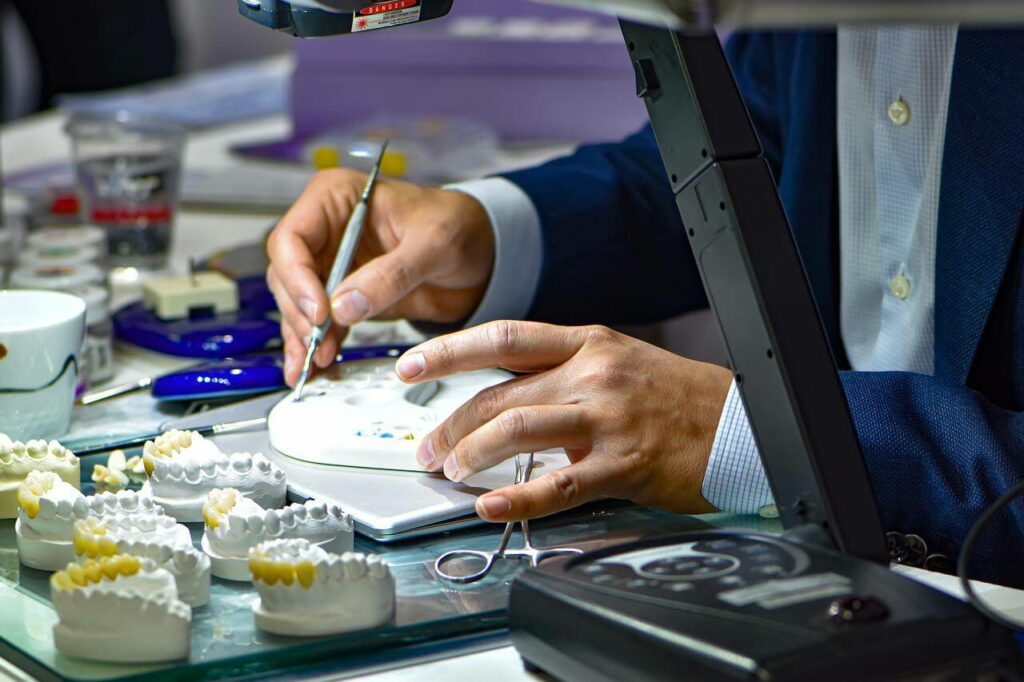 The demand for dental services is expected to grow in the coming years, making now a great time to pursue a career in dentistry.
If you're interested in becoming a dentist, one of the first steps is to secure an internship at a dental practice.
Dental Internships are highly competitive, and securing one can be daunting.
However, candidates can do a few things to increase their acceptance chances.
Research different practices in your area and identify those that align with your interests and goals.
Make sure to look into the requirements of each program you are interested in and make sure you meet the qualifications.
Then, reach out to the practices directly and inquire about internship opportunities.
You can also search online job boards or attend career fairs specifically for dental students.
Your transcripts will be one of the first things that potential interns review, so it's essential to make sure they are impressive.
It is vital to have a solid academic record since Grades are often one of the criteria used to select interns, so put your best foot forward academically.
Most internship programs will require applicants to have at least a 3.0 GPA.
It's time to sell yourself!
Write a strong cover letter and resume that highlight your skills and experience.
Your application should highlight your clinical skills and any relevant experience.
Additionally, many programs also require candidates to submit letters of recommendation from professors or other dental professionals.
Therefore, it is crucial to building relationships with faculty members and mentors who can speak to your strengths as a student.
Finally, most internship programs will also require candidates to participate in an interview process.
This is an opportunity to showcase your communication and interpersonal skills.
Don't forget to follow up with a thank-you note after your interview.
Dental Internships are highly sought-after opportunities, but you can increase your chances of being accepted into the program of your choice by following these tips.
Conclusion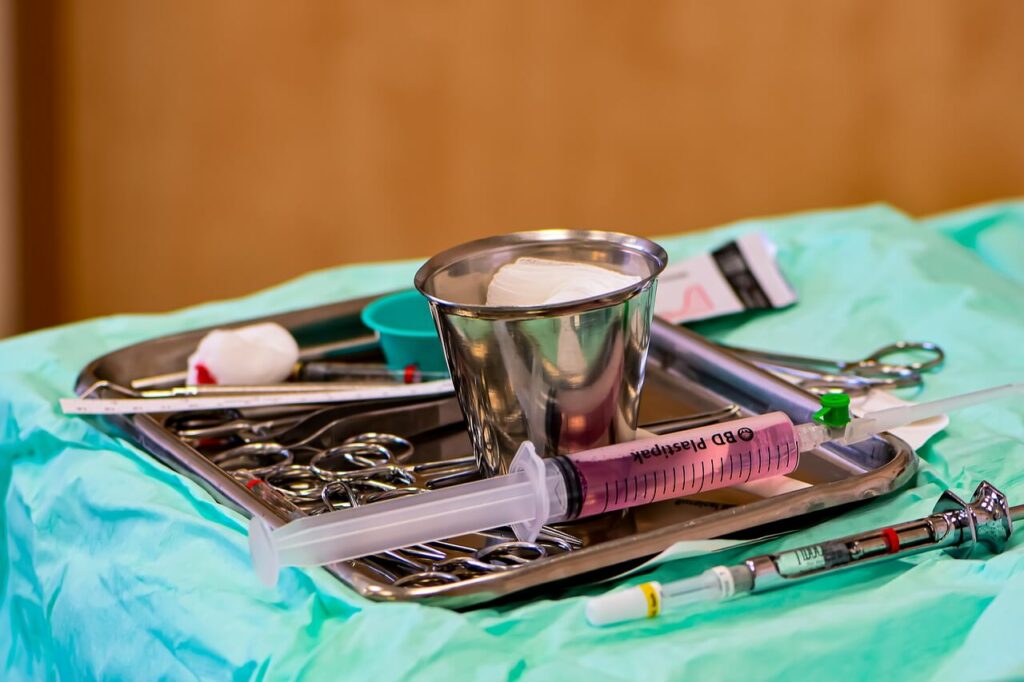 Although Dental Internships are not required for licensure, they are often seen as an essential step in becoming a Dentist.
Dental training can provide invaluable experience in various settings, from private practices to hospital clinics.
In addition, internships can help interns gain exposure to dentistry and dental care, such as preventive care, restorative procedures, and oral surgery.
For these reasons, many dental schools recommend that students complete an internship before graduation.
However, finding the right Dental Internship can be a challenge.
This guide provides an overview of the process, from researching programs to writing a personal statement.
Many Internships also offer hands-on opportunities, such as assisting with patient intake or scheduling, sterilizing instruments, or providing basic dental hygiene instruction.
By following these steps, students can increase their chances of securing a position in a reputable internship program such as those at various healthcare facilities.
FAQs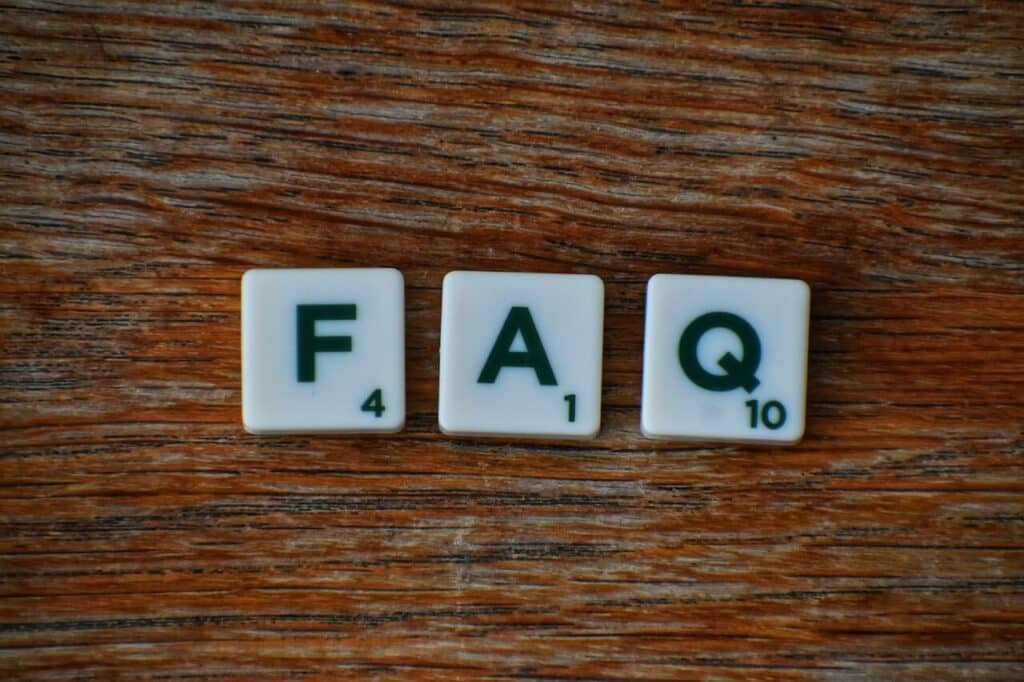 How do you ask if you can shadow a Dentist?
The best way to get started is to reach out to your local dental society or dental school. You can also contact Dentists directly to inquire about shadowing opportunities. When reaching out, be sure to explain your interest in the profession and why you would like to shadow a Dentist.
What do Dental Interns do?
They will rotate through various Dental specialties, including public health, pediatrics, orthodontics, and periodontics. They will also gain experience in handling dental emergencies and performing routine dental procedures. Interns also receive instruction in business management and marketing, to equip them with the skills they need to run their own dental practice.
What should I expect from a Dental Internship?
A Dental Internship is a great way to get exposure to the field of Dentistry. Many internships are unpaid, but they offer the opportunity to shadow Dentists, assist with procedures, and learn about different aspects of the profession. Some Internships may also include coursework or seminars.
Where can I go to get paid for Dental Internships for college students?
Paid Dental Internships can be found at the Summer Health Professions Education Program (SHPEP) by the American Dental Association (ADA) and Certified Dental Assistant (CDA). The internship is an affiliate program by the Dental Assisting National Board (DANB). Contact your state's dental association, board of dentistry, or private dental practices.
What is an externship in Dentistry?
An externship is a type of clinical rotation for dental students to gain hands-on experience in a real-world setting. Unlike an internship, which lasts for one year, an externship is shorter, lasting anywhere from one week to three months. You learn about the day-to-day work of running a dental practice.
How do I email a Dentist to shadow?
Start by introducing yourself and explaining your interest in dentistry. Be sure to include your contact information and availability. It is also helpful to include a resume. Once you have sent your initial email, follow up with a phone call to prove you are truly interested in the opportunity.
Is an Internship required to become a Dentist?
An Internship is not required to become a Dentist. However, securing a Dental Hygienist Internship may give you the experience you need to pursue your career in the future. As a result, although an internship is not compulsory, it may be beneficial in terms of obtaining your licensure.
Click on the links below to view other related internships and the career opportunities they offer:
References