Hello, our esteemed reader!
Welcome to an in-depth environmental engineering internship guide.
In this article, we'll break down what an environmental engineering internship is, how to get one, and the potential income of a student in this position.
By the time you are done with this piece, you'll be well-versed in environmental engineering internship opportunities and what you need to do to secure one.
In summary, we'll talk about.
What is an environmental engineering internship?
Environmental engineering intern job description
How to get an environmental engineering internship
The best environmental engineering internship jobs
Environmental engineering intern salary
Without wasting time, let's get started.
What Is an Environmental Engineering Internship?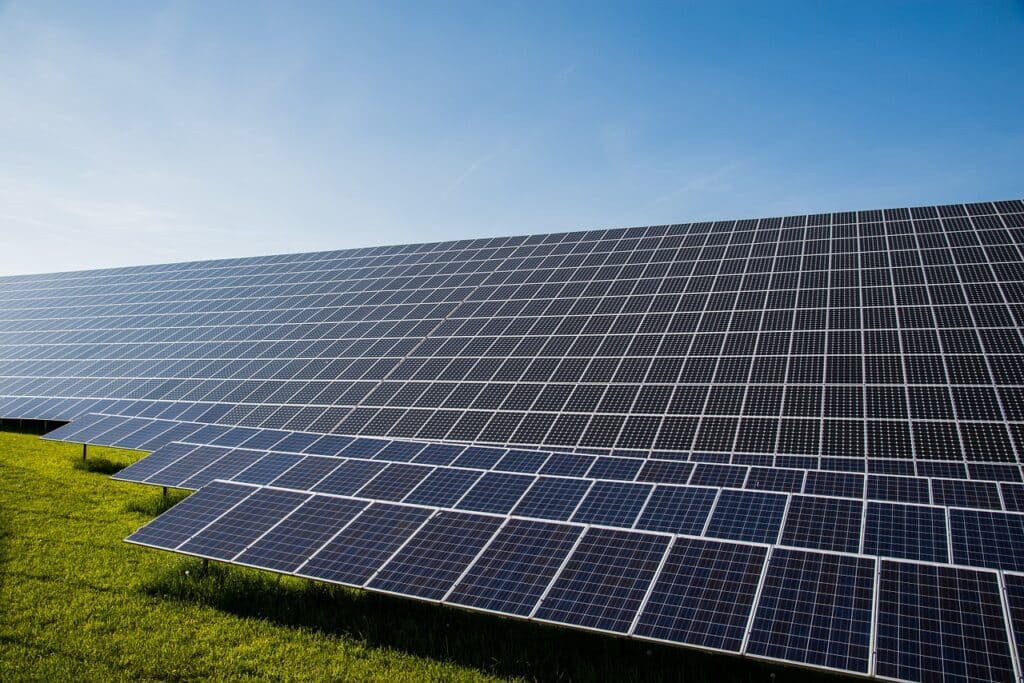 An environmental engineering internship is a short-term training program that allows environmental engineering students to gain hands-on experience and credits for their degree program.
Usually, interns work under the supervision of a senior employee who guides them in the day-to-day job of an environmental engineer.
The main goal of an internship program is for the interns to marry the theoretical aspects of the course with practicals.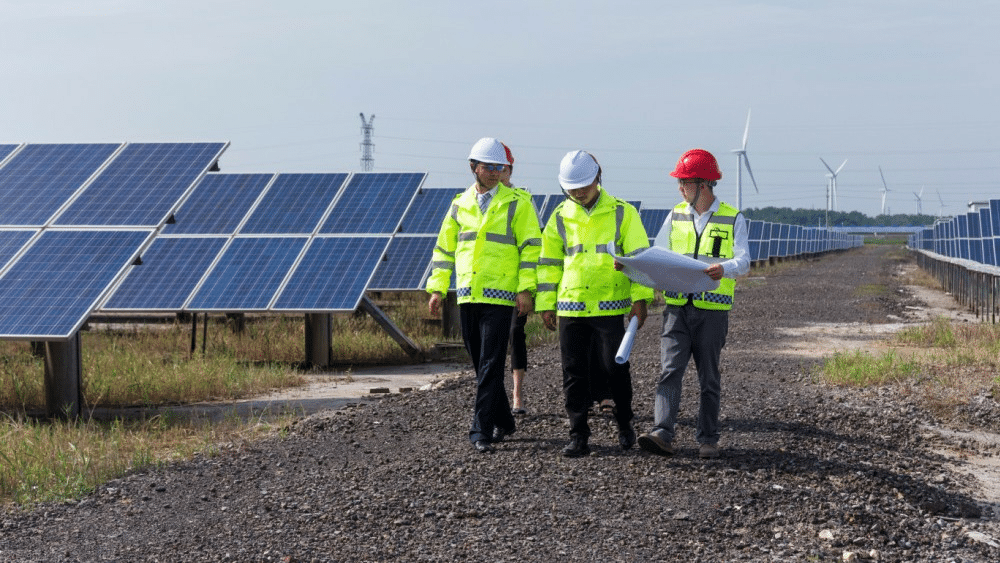 Environmental engineering interns gain comprehensive training that may involve but is not limited to, environmental regulations and their application and compliance, environmental inspections, evaluation of construction projects, and drawing up designs.
Given the wealth of knowledge that comes with internship opportunities, many students and recent graduates are always searching for full-time internship positions.
And it's not just about the work experience.
Many companies that employ interns sometimes use that opportunity to recruit new hires.
For that reason, most environmental engineering companies are mostly interested in applicants who've advanced knowledge; like students in their final year, recent graduates, or those in a master's program.
So far, we believe you know why an environmental engineering internship program is crucial!
Now that we have a brief overview of what environmental engineering internship involves, let's take a step further and talk about the duties and responsibilities of this job type.
Environmental Engineering Intern Job Description
The main job of environmental engineers is to apply environmental science principles to improve public health and reduce environmental hazards.
They do this by collecting and testing samples from the environment, performing land assessments, and designing systems that eliminate environmental hazards and wastes.
As such, environmental engineering interns' duties revolve around these tasks, although they usually work with project managers.
An environmental engineer intern collects samples, analyzes and organizes data on spreadsheets and onto the database, and prepares reports.
They also conduct site inspections.
They travel to construction and other worksites to review whether the designs and implementations of the projects are as per the submissions.
Additionally, environmental engineering interns use special equipment to collect water and soil samples and test for hazardous materials within the construction sites.
Further, they compile and submit reports of environmental-related complaints.
In collaboration with experienced environmental engineers, they develop guidelines for hazardous waste disposal and look for strategies to improve waste management.
Moreover, they evaluate the existing designs and systems and develop ways to improve them.
These are just the general environmental engineering intern job description.
However, every company has different duties and responsibilities for their interns, depending on their area of specialization.
So, before you apply for an internship opportunity, go through the job description to have an idea of what exactly you'll learn.
How to Get an Environmental Engineering Internship

According to Zippia.com, 78.3% of environmental engineering interns have a bachelor's degree, while 9.2% are graduate students.
But that doesn't mean that students with a high-school diploma or GED can't get an environmental engineer internship.
There are many opportunities.
But, to get environmental intern jobs, ‌you have to conduct thorough research.
Tips for Getting Environmental Engineering Internship Opportunities
The easiest way to get started is to contact your university's career planning office and find out if they have partnered with environmental engineering companies or have a list of internship opportunities you can apply for.
While still at it, research the organizations within your area and visit them in person or call.
You can also choose to attend several career fairs and workshops organized by the organizations you are interested in.
Your goal in these fairs is to network and inquire if there are any internship openings.
Another way to find out the opportunities available is to contact your network.
Talk to your friends and family members to see if they may have any connections in the engineering industry.
You can also join an environmental engineering professional association.
Associations have a huge network that will provide access to many internship opportunities with affiliate organizations.
Again, being a member of a professional organization will add credibility to your internship application.
The last option when searching for an internship opportunity is to cast your net wider and delve online.
You can use the many job boards or search for environmental engineering companies, go through their websites and reach out.
They may have many career opportunities that can jumpstart your journey in the engineering world.
The key is to apply for as many job opportunities as possible and make sure each of the applications is tailored for that specific company.
Remember to revamp your resume; articulate your experience, education, and skills concisely.
Finally, let your referees know you are applying for several internships so that when contacted, they'll not be caught unaware.
As we wind up this section, when it comes to skills, you must have top-notch problem-solving skills and communication skills,
Additionally, you need strong statistical, technical, and analytical skills to do well as an environmental engineer.
The Best Environmental Engineering Intern Jobs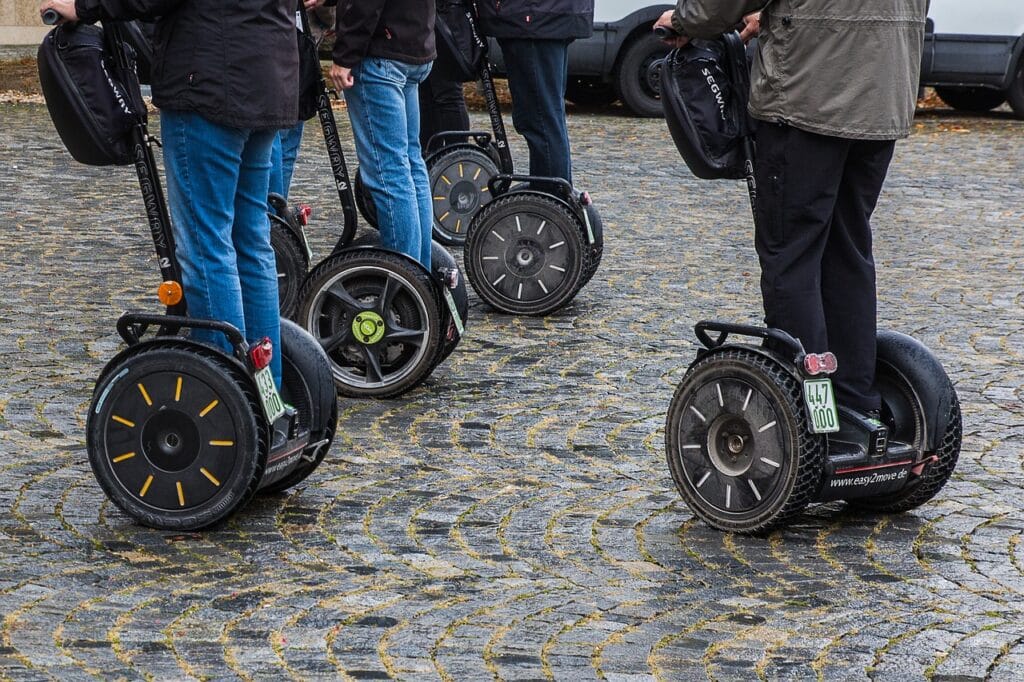 Environmental engineering intern jobs come in different titles.
All the titles we'll review are entry-level positions ‌you may find in different job postings.
Most companies require their applicants to be 18 years and older, have a valid driver's license, and be an environmental engineering student or any other related field of study.
That said, if you come across these job titles, take the initiative and apply.
Freshman Environmental Intern
To get into a freshman environmental intern job, you need to have a 2.5 GPA in a bachelor of science programs such as environmental engineering, biology, or natural sciences.
This internship allows you to work with environmental teams in conducting aquatic studies on different water resources.
You'll collect data, enter the data into Excel and analyze it.
Freshman environmental interns also learn how to write environmental reports.
Environmental Engineering Internship (Water or Waste Management)
These engineering internships are an excellent opportunity for students to gain experience in water or waste management, depending on the focus of the internship.
An environmental engineering water internship is a good fit for students with an environmental or civil engineering background.
These interns work with engineers to develop designs for water treatment.
Environmental engineering waste internships allow engineering students to gain solid knowledge in waste management.
Part of the roles of this position includes reviewing solid waste permits.
These interns also collect data and upload the same to the database.
BS or MS Environmental Engineering Internship
Students who've completed a degree program or master's in environmental engineering will find this internship worthwhile.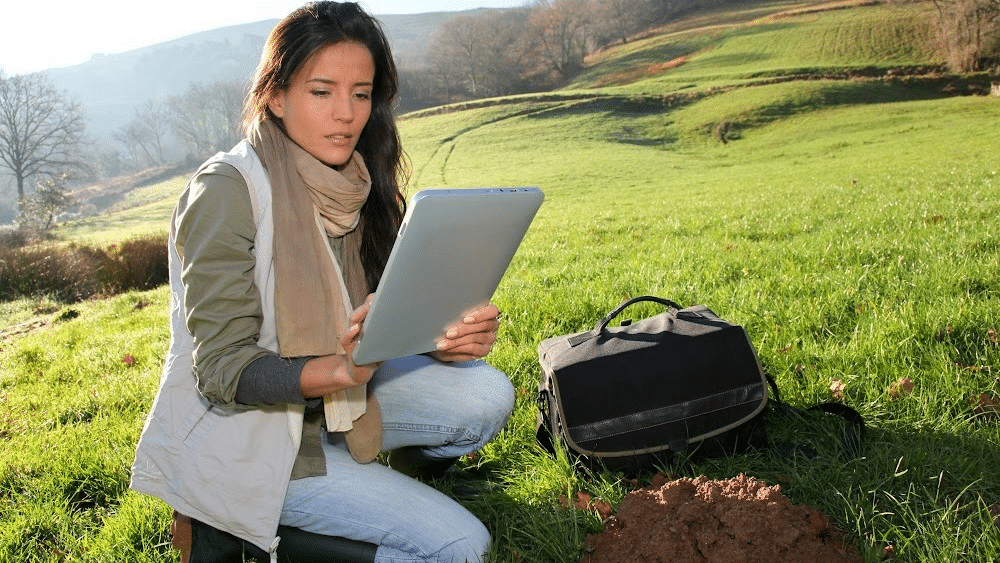 BS or MS environmental engineering internship provides an opportunity for interns to work with senior engineers.
They'll enhance their research skills by gathering information to support the analysis and design of construction projects.
Further, interns learn to develop research documents for publication.
Environmental Assessment Internship
An environmental assessment internship is open for students with bachelor's degrees in geology, wetland sciences, environmental sciences, wildlife biology, or related fields with a 3.0 GPA or higher.
This internship opportunity exposes students to environmental impact assessment, environmental permitting, and wetland delineation, among other aspects of environmental management.
And since they work under the close supervision of experienced environmental engineers and scientists, they get the mentorship they need to jumpstart their careers.
Environmental Project Analyst Intern
Internships with this title are open to students with a degree in biology, chemistry, environmental engineering, or any other closely related field.
Environmental project analyst interns conduct laboratory analysis.
They also gain hands-on experience in environmental compliance.
Water Quality Engineering Internship
Water quality engineering internships majorly revolve around water management.
Interns learn about collecting and preserving water samples for research and analysis.
They also help with the maintenance of the specialized equipment used to collect samples.
Geotechnical Engineering Intern
Students with a background in environmental or civil engineering can explore an opportunity in geotechnical engineering if they are passionate about soil.
Interns learn about feasibility studies, technical report preparation, and calculations.
There are loads of fieldwork involved.
Environmental Engineering Internship Salary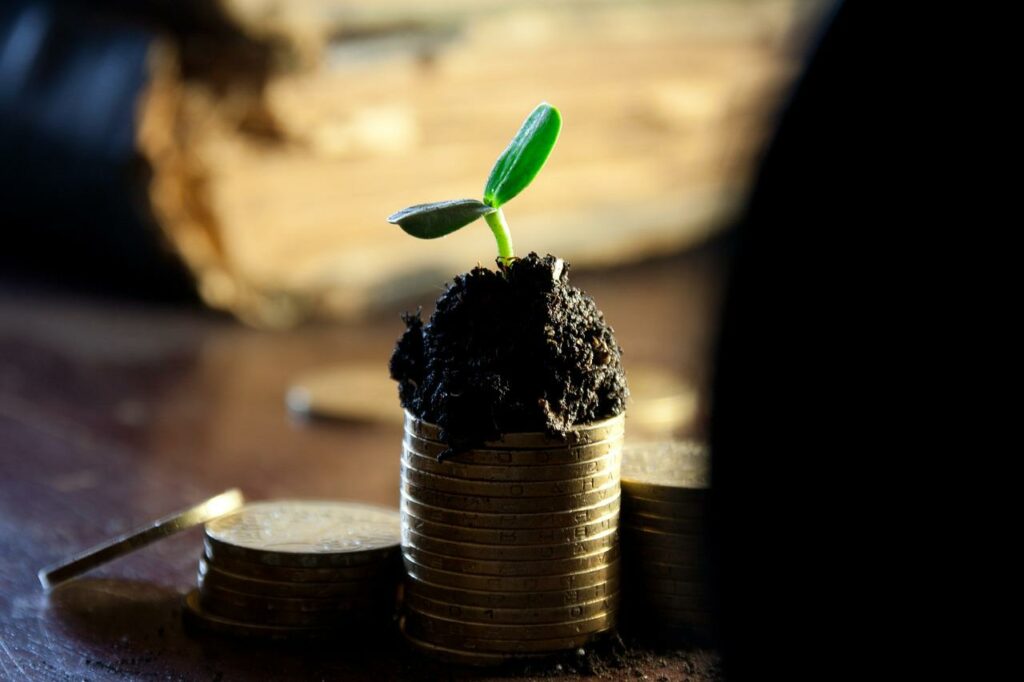 Most companies pay their interns.
Their payment varies depending on the employer.
But, to give you a general overview, here are projections on what to expect.
According to Zippia.com, environmental engineering interns' annual average income is $42k.
For the majority, the salary range from $32k to $56k.
Top earners take home around $72,000, while the least employed interns earn $24k per year.
The states that pay environmental engineering interns the most include Alaska, California, Texas, and Louisiana.
Interns working in Alaska can expect an average annual income of $58,149.
Interns in Texas and Louisiana earn the same $58.149.
And finally, California interns' total income is $54,474.
Conclusion
Manufacturing and government have the highest number of environmental engineering internships.
And so, the best way to go about finding an internship is to search for the companies in these industries and find additional information on their websites about internship opportunities.
Again, instead of waiting until the last minute, like most undergraduate students, start your research early.
When you have a list of the companies you want to intern with, start your application process and follow up.
You may be lucky enough to find a full-time internship opportunity or even a part-time one.
And when you do, apply yourself.
You never know!
If you impress your supervisor, the company may keep you at the end of the internship.
FAQs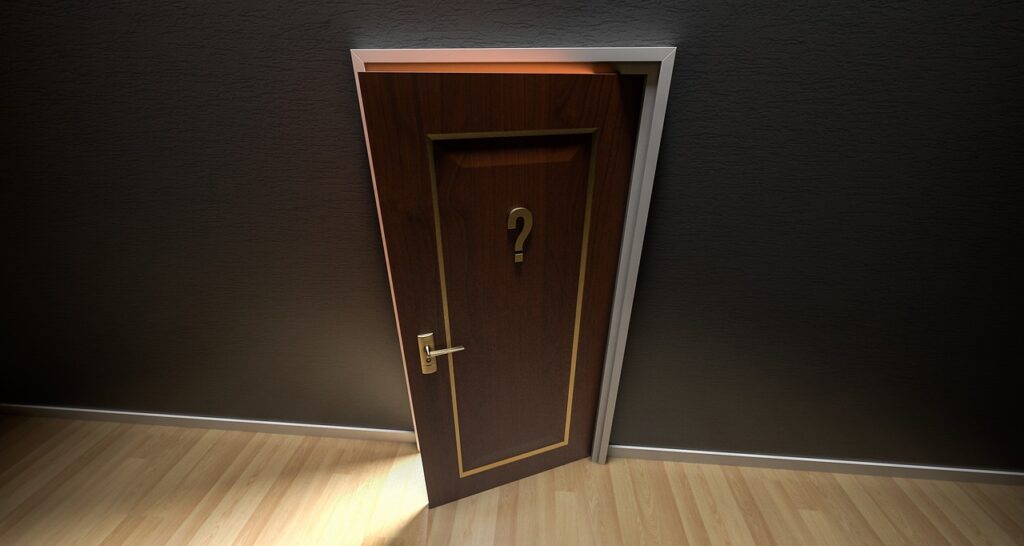 Can a first-year student do an internship?
It's challenging to get an internship, but it's not impossible. You can be a summer intern when you start your search early on. An internship in the first year helps you decide which major will suit you and prepares you for a great internship experience in your sophomore year.
Do you get paid for an internship as an Environmental Engineer?
Yes. According to Zippia, the average income of an environmental engineering intern is $42k. Most environmental engineering interns earn between $32k and $56k. Those in the 90th percentile take home around $72k, while the bottom 10th percentile earns $24k. Interns earn the most in Alaska, Texas, Louisiana, and California.
What salary should I ask for an Engineering internship?
The average salary for environmental engineering interns is $43,836, which translates to 3,653 per month, so your range should be between $2,500 and $4,500. But before you ask, do your research to find out how much interns in that company earn. You'll have a better estimate.
What is the difference between a trainee and an intern?
A trainee is an entry-level employer who has a basic idea of what their job entails, and so they are learning details of the work along the way. On the other hand, an intern is a student who needs training to gain knowledge about their industry.
What does an Environmental Engineering intern do?
Their jobs vary depending on the hiring company.But generally, they work with the environmental program administrator to evaluate current disposal systems and give recommendations to improve waste management strategies. They also collect and compile environmental-related complaints. Additionally, they collect and analyze environmental data.
What do Environmental Engineers do?
Environmental engineers use environmental science principles, including soil, chemistry, and biology principles, to solve environmental problems. They develop solutions for waste disposal and improving water and air pollution. They also work towards improving recycling methods and public health. They work in offices and construction sites.
What are the best internships for engineering students?
Here is a list of the best engineering student internships.
– Erickson North American Summer Internship
– CDW Summer Internship Program
– Hanson Student Internship Program
– Ellucian Internship Program
– Clark Construction
– Boston Scientific
– WEX Summer Internship
– Insight 300 Internship Experience
– Heartland Business Systems Internship Program
Is environmental engineering a good career?
Yes, it is a good career. According to the Bureau of Labor Statistics, environmental engineers earn an income of $96,820, which translates to $46.55 per hour. The bureau further estimates the career opportunities in this profession will grow by 4%, translating to 4,000 job opportunities annually between 2020 and 2030.
How important is an engineering internship?
An engineering internship gives you first-hand experience of what the career is about. You'll also have hands-on experience in the industry skills. Further, there's an opportunity to network and connect with experts in the field that may later on come in handy when starting your career.
Click on the links below to view other related internships and the career opportunities they offer:
References