Welcome to a detailed guide on Healthcare Administration Internships!
Reading our guide gives you the full breakdown of what a Healthcare Administration Internship is, the roles and responsibilities, where to find them, and tips on how to land one.
This article will give you all the information you need to secure your first internship in Healthcare Administration.
We cover:
What is a Healthcare Administration Internship?
Why is Healthcare Administration Internship important?
Roles and Responsibilities?
Where can you gain experience as a Healthcare Administration Intern?
Let us dive in!
Introduction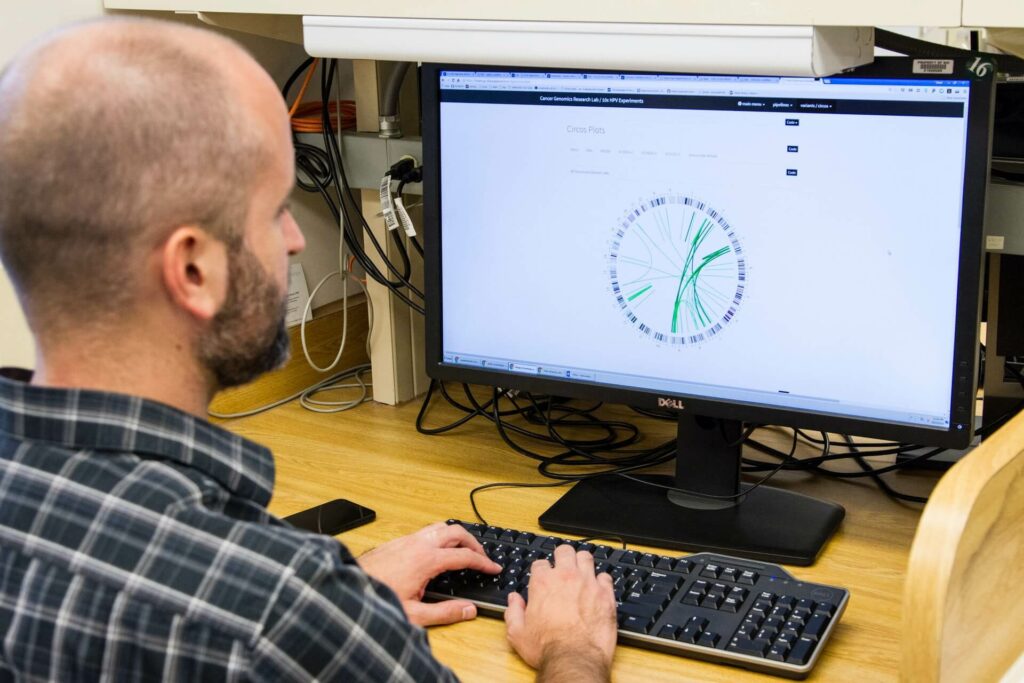 Hospital Administrators are in high demand and many hospitals will seek to hire a professional with administrative experience.
An internship can give you real world skills that could help your career grow, so it's essential to consider this option before starting without prior knowledge!
Internships are a great way to gain valuable work experience and make connections in your desired field of study.
There is no one-size-fits-all internship opportunity; there's something for everyone!
To narrow down the search, it will be helpful if you know what type or level of degree(s) an organization requires.
Before applying, the most basic information is whether they prefer a Bachelor's degree instead of a Master's Degree.
Plus specific keywords that may discriminate against potential applicants like "Needs Associates".
Internships can be a great way to build your resume and learn about different industries.
However, the type of internship you select should closely reflect what duties would make up an employee position for yourself in almost any company or organization that may hire at some point down the line!
Hence, be specific about how far job responsibilities go so they have more chance at picking someone who could potentially become hired full-time rather than just doing seasonal work like summer Interns.
What is a Health Administration Internship?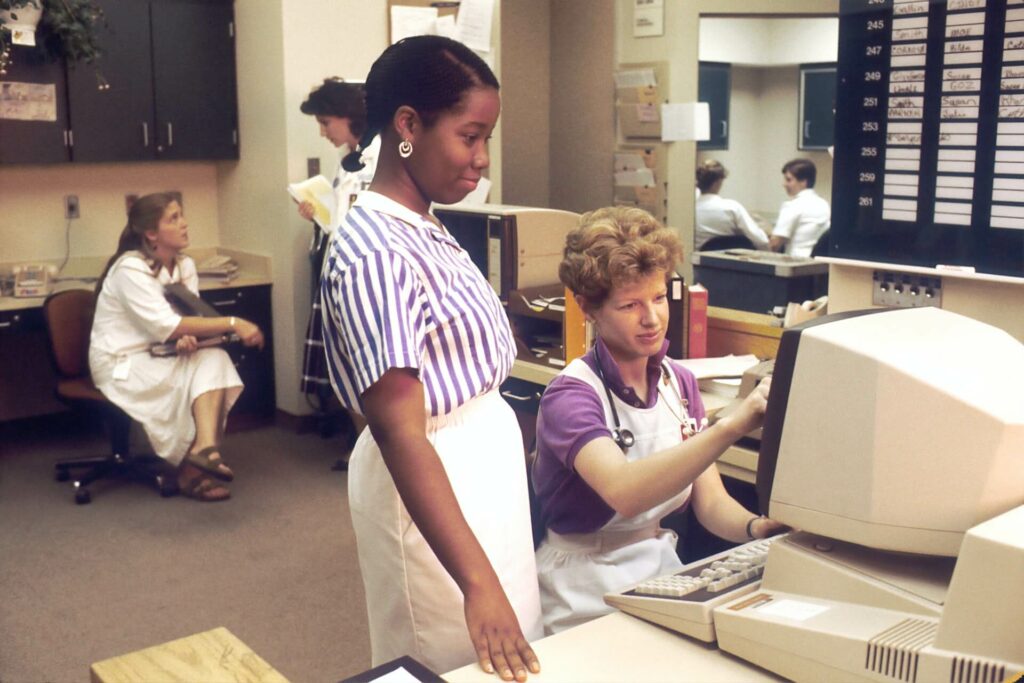 Health Administration Interns will have the chance to learn about what it takes for a hospital or other health care organization to be successful.
They can shadow experienced employees and get valuable insight into how things work in this field through observation.
They can also gain hands-on experience with various tasks such as medical billing/coding (which has become increasingly important because of encryption), insurance claims processing (which needs constant updates), patient schedule scheduling & office management, among others!
Health Administration Internships are an excellent way for students to gain real-world experience and grow their professionalism in the field.
By working with healthcare organizations, Interns will develop skills that can last them through any career change or temporary job situation they might face going forward – all the while better understanding how things work inside these complex institutions!
Why is Healthcare Administration Internships so important?
Internships are a great way to get valuable experience while still in school.
They can help you build skills, find employment or establish yourself as an expert in your field of study and sometimes they even pay!
Internships are the go-to for those wide-eyed undergraduate students looking for more than just volunteer work during their semester break to get professional development.
They provide networking opportunities with professionals who share similar interests and paid stipends that let graduates finance part-time jobs until marketable job offers arrive later down.
This can be useful for graduate students, where it may help round out one's resume or put them on the map as potential future employees in their respective field of interest!
Internships are a great way to get hands-on experience in your field of interest before entering the workforce.
Healthcare Administration Internships offer an inside look at how health systems function, which can be lacking for those without these opportunities as part of their undergraduate education plan!
Even when starting in entry-level positions, aspiring Doctors and Nurses gain significant educational benefits from this type of internship.
It's not just about learning skills but also building self-esteem gained by doing something productive while being embedded within various environments where you'll make enemies along with friends.
Healthcare Administration programs often do not have comparable experiences built into their undergraduate coursework, which leaves them lacking essential work-related knowledge when looking at employers' requirements upon graduation.
A great way around this problem would be getting involved with different types of internship program activities, such as those offered in the form of summer internships, etc., usually under supervision.
Job Description and Responsibilities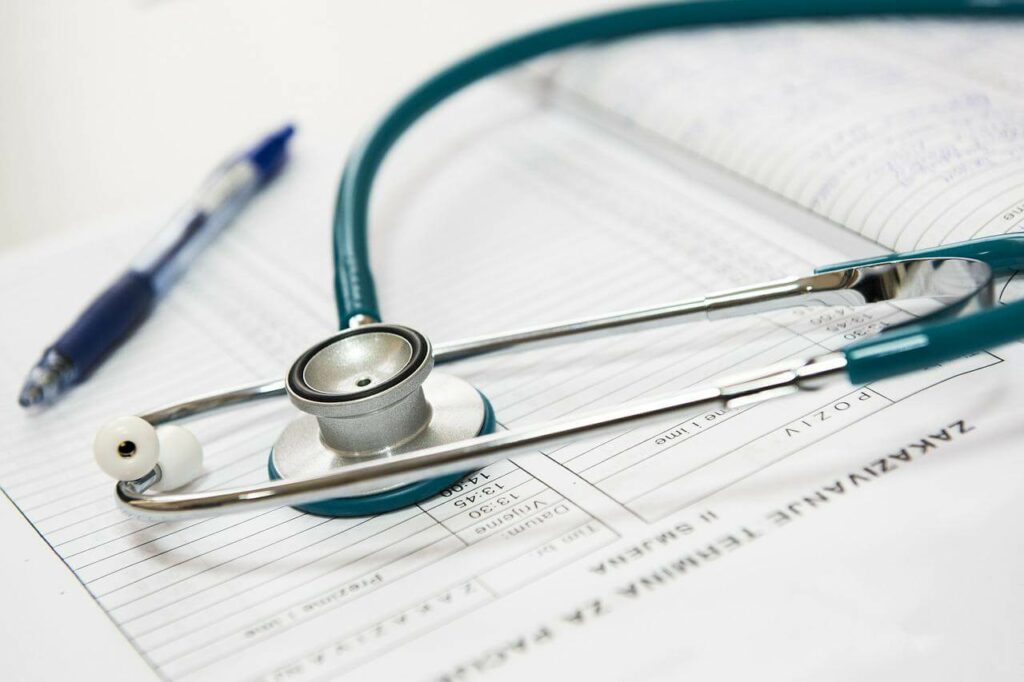 Healthcare Administration is a field that offers many opportunities to those with the right skills.
An excellent way of beginning your career in Healthcare Administrative Internships can be found at colleges and universities which are affiliated with hospitals or other medical facilities.
These schools often offer studentships in various departments, including surgery, pediatrics, ambulatory, or general health care!
Health Administration Interns explore the many different aspects of healthcare management and governance, from learning about laws in their field to departmental operations.
Interns may even have opportunities for hospital rotations or projects while they're here and working under a preceptor.
The responsibilities of a Healthcare Intern differ based on the type of internship and the location.
Human resource department, finance, healthcare laws and regulations, healthcare management, and business administration are among the most common departments that an intern may find themselves working.
A Healthcare Intern will work on projects that are tailored to the Intern's particular interests or core program of study and the requirements of the staff supervisors or doctors.
Apprentices may also experience marketing, such as how to develop patient information pamphlets and faculty announcement materials.
Where to gain internship experience in Health Administration?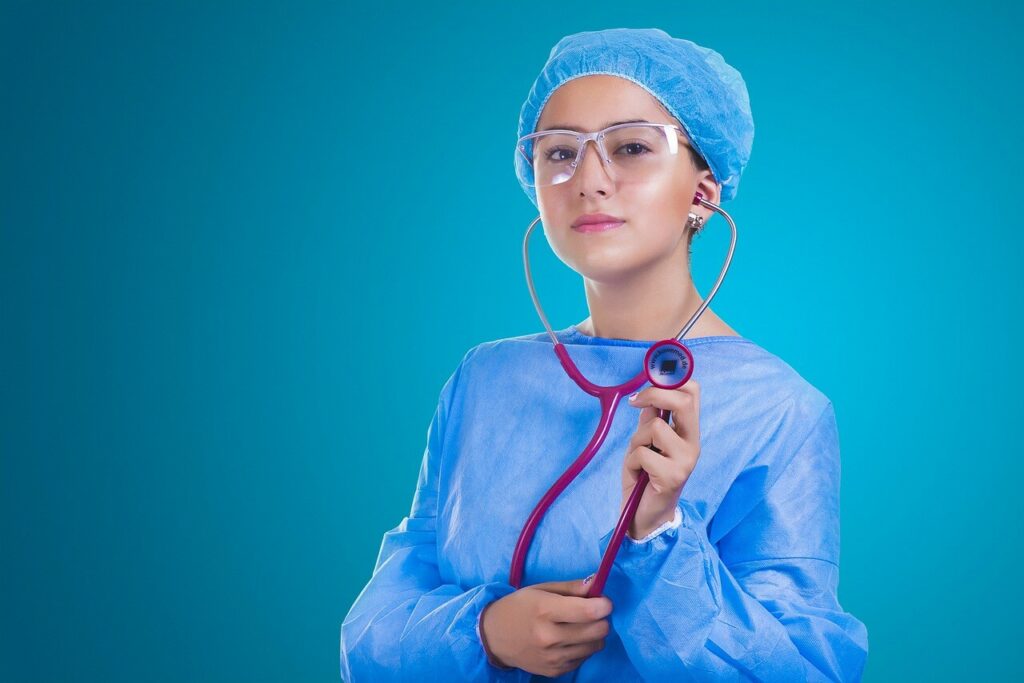 These are just a few of the many opportunities for Medical Administration Students!
An excellent way to get started is by checking with your school's career center about internships, full-time positions, or part-time jobs.
You can also look into programs like Village Health Careers, which offers paid summer employment at nonprofit hospitals across America while studying for your degree – check their website today if this sounds interesting.
Some of the most popular internships for budding Healthcare Administration Students are listed below.
Some involve working at high-profile centers or companies, while others require you to apply and be accepted before they can offer positions as an employee!
Hospitals
The US Bureau of Labor Statistics reports that 33% percent of Healthcare Managers work at hospitals in states across America.
They work alongside other promising professionals who will help teach you everything you need to know before making career decisions upon graduating college or starting your career paths.
If you're looking to build your career, then interning at a top-tier facility could be just what's needed!
The Mayo Clinic is a prestigious hospital that offers extensive internship opportunities.
Interns are given a chance to work with mentors who help them gain valuable project experience and contribute toward strategic priorities.
The Administrative Internship Program (AIP) allows first-year graduate students "to gain in-depth project management skills while providing an unpaid 10 – 12 week internship".
Preceptors will assign you specifically to one unit during your time here at Mayo Clinic hospital.
You'll be able to take on various responsibilities that interest or match what abilities best suit you!
While Cleveland Clinic is a top healthcare organization, they offer an administrative internship to Master of Health Administration (MHA), Masters of Public Health (MPH), and Masters of Business Administration (MBA) program students.
To be considered for the program, you must have completed your first year at the program and are waiting to join your second year.
Students work in the leading clinic at Cleveland or one of its locations across Florida while learning about specialties like international operations and strategy, hospital operations, etc.
Those who complete this ten-to twelve week-long period may apply for The Administrative Fellowship Program, which provides them valuable experience working alongside professionals in various fields related directly back to public health.
Insurance companies
The insurance industry is a massive employer of professionals across different industries.
Healthcare Administration Interns can find opportunities in this labor market, with almost 3 million employed worldwide.
United Health Group is looking for top-notch interns for corporate management positions.
Whether you're an MPH or a marketing major, they have several different internship opportunities that will suit your skillset!
They offer internships in Chicago with consulting and data-driven decision-making; Minnesota belongs to the MHA category, where it's all about problem-solving abilities.
The company also has separate track programs specifically tailored towards those working on relevant graduate degrees such as MBA/MPA concentrations which can provide helpful experience while earning valuable credits toward future career prospects – don't forget this benefit when considering whether or not to apply.
The human capital and business consulting programs are excellent choices for MBA students who want to develop their leadership skills further.
You can pursue either one of these degrees if you're interested in analyzing data, communicating effectively with others, or developing solid analytical abilities!
The Change Management Internship at Anthem is another excellent opportunity for those looking to gain work experience in human resources.
This program provides participants with real-world exposure while they're still studying!
The summer internships allow you time off school, so it's not difficult if your grades need an extra boost or two before starting this exciting new chapter during the holiday break.
How to find Healthcare Administration Internships?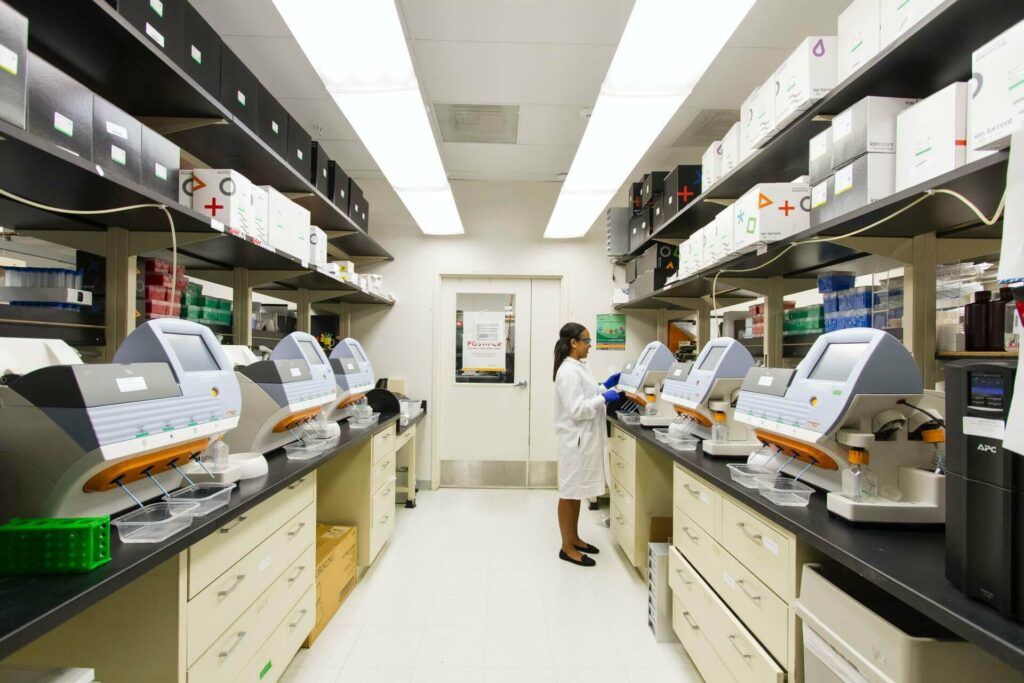 Hospital Administration is a highly-regulated industry with increasing demand for healthcare services.
To meet this need, hospitals are looking to hire experienced managers trained in how business should be conducted according to the highest standards set by regulatory bodies like OSHA (Occupational Safety & Health Administration).
As more positions become available, you must be prepared–by getting practical experience through an internship or other similar programs before applying at your favorite hospital!
Hospitals require candidates that can fill entry-level positions.
Whether you're looking for a Hospital Executive Assistant, Clinical Documentation Specialist, Health Administration, or Social Worker, Many are available.
The opportunities will be waiting just around this corner!
So read ahead with an eye open towards your future career path because we know how much these jobs mean to those who choose them and their employers -and then get started today by finding out which company offers what kind of job before they're gone forever.
Check with your college to see if any Administrative Fellowship or Internship opportunities are available
Once you've completed your undergraduate degree in a related field, it's time to take that graduate education seriously.
While still enrolled as an undergraduate student-why, not major in anything from healthcare administration and management positions to public health?
Check with advisors within your department of Public Health or College for internships available in your area.
Internships are an essential part of learning how to be a manager.
Hospitals offer many opportunities for those who want hands-on experience in the medical field and research with patients' conditions under tight supervision from experts on staff members' qualifications – all while getting credits towards your degree!
If you're looking for an internship program, consider the school you are enrolled in to ensure you do not miss out because they often provide priority seating based on academic performance.
Search for Internships Through Professional Organizations
The world of Healthcare Administration is a vast one, with many opportunities available to those who are willing and able.
There's no need for further searching when it can be done automatically!
The American Association of Healthcare Administrative Management (AAHAM) has compiled lists detailing interning positions at various companies across America.
Ensure you apply before these deadlines come around if your goal this semester or next academic period involves gaining work-related experience while still enrolled in school.
Inquire for Positions with Renowned Government Agencies in Need of Assistance
You don't have to go it alone when looking for a job in the healthcare industry.
There are always internship opportunities available through social services agencies and other organizations that can use your skillset, especially if you want an entry-level position with low pay but lots of experience!
It would help if you also noted which government departments might suit what kind or work best – this will give people more awareness of how dedicated they seem towards their career choice.
The following places that will make your resume stand out as you compete for Health Administration positions:
World Health Organization (WHO)
National Institute of Health
Mayo Clinic
Children's Hospital
Department of Health and Human Services
Internships are a great way to get valuable experience in your field of study.
However, like any commodity, there will always be someone trying their luck at getting one of these positions, so you need all the tools that can help increase chances and make sure they know what kind of person/company would best suit them!
So, when preparing for your interview, be sure to research the GPA requirements and public health intern training programs that are in place.
You'll need a very intense discussion on what you can offer an organization and how best to represent yourself during this time-sensitive process of getting hired!
Networking
Your network is your most valuable tool.
Use it to find internship opportunities in the Healthcare Administration field that are perfect for you! You can inquire from friends, fellow students, relatives, etc.
They may be aware of Healthcare Administration field internship opportunities.
Companies/ Organizations/ Agencies
When looking for an internship after college, it's essential to check with the company or agency before applying.
They may offer open and willing internships to take on new employees.
If they don't have any listing, then ask their human resources representative about possible opportunities within this field–human resource professionals should know all of these people!
Tips to help you land the Health Admin Internship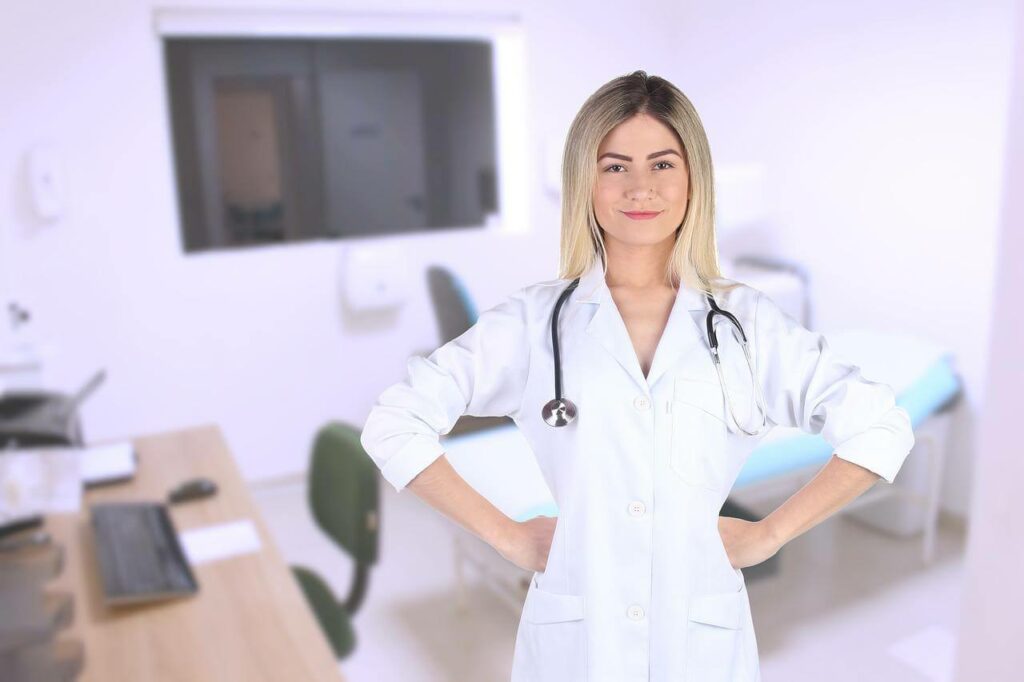 Apply for more than one internship program
Internships are an excellent way for students to get valuable work experience in their field of study.
But not just any internship must do!
You need something that aligns with what you want from this educational opportunity (interning can be very stressful).
So make sure before partaking in the application process or committing yourself entirely to something where there might only seem like one option available but think about all possibilities.
If planning an internship during one particular semester, make sure you apply for more than one with the understanding, not all interviews will result in internships and increase your chances of getting accepted into something fascinating!
When to Start Looking for an Internship
Hospitals are always looking for fresh blood, and if you are looking for hands-on experience as a senior in high school or college, this might be an opportunity worth considering.
These internships often require interviews with managers who will shape your future career choices before it's too late!
The hospitals offer some very competitive graduate programs, such as Administrative Fellowship and Internship Programs, Summer Internships, etc., where students can get real-world exposure.
By waiting until your senior year of studies to begin searching at most institutions, you lower your chances of enrolling in that internship opportunity.
The earlier you apply, the better your chances of being accepted.
To apply, submit your cover letter and resume.
Make sure to review all deadline dates prior Spring semester so that when it comes time for using in summer or winter break (depending on which season involves), there won't be any surprises waiting!
What Type of Internship is Right for You?
The healthcare industry is one of the most competitive industries out there, and it's no wonder why so many people want to get into this field.
In fact, according to a recent report by USA Today, more than half (55%)of employers say they're looking for candidates with hospital administrative experience or education.
Anyone can benefit from an administrative internship in the health care setting.
Whether you're a student, a recent graduate, or someone looking to change their career path- this experience will help prepare your resume and get you on track for success!
Internship programs at large hospitals like UCLA offer opportunities to gain clinical experience and knowledge in your specific area of interest.
You will work with different courses and departments at the hospital, giving you more knowledge about what it takes and establishing yourself professionally before completing graduate school or taking another job outside academia.
Conclusion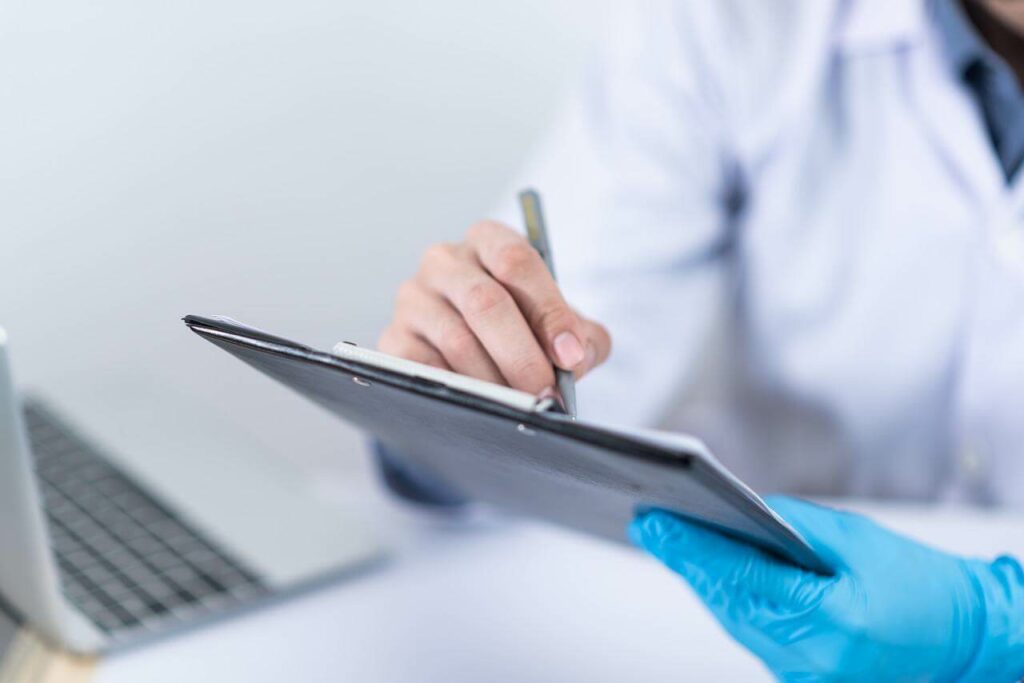 Internships are a fantastic way to get your foot in the door of an industry before you even graduate!
With demand growing so quickly for candidates with Bachelor's degrees or higher, it's brilliant that when looking at internship opportunities early on during school – healthcare administration degree programs or summer internships will have some significant positions available.
You can find entry-level jobs if you've spent time working as administrative assistants during college; shadowing senior colleagues as they go about their project work.
These internships give students valuable work experience, which helps them stand apart from other competing members seeking their careers within this rapidly expanding field.
FAQs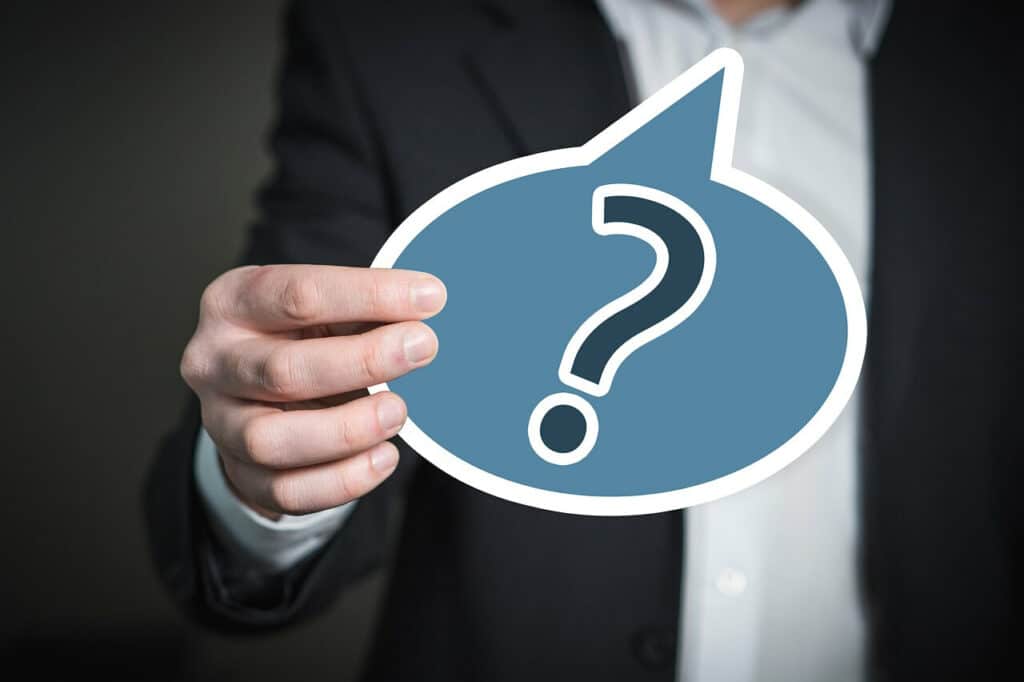 What is a Healthcare Administration Intern?
A Health Administration Intern is an individual enrolled in a healthcare administration program and works in a healthcare facility to gain experience. They work under the supervision of experienced Healthcare Administrators and are responsible for assisting with patient care, handling insurance paperwork, and keeping track of medical records.
What does an Administrative Intern do?
Health Administration Interns may be responsible for a wide range of tasks, from greeting patients and scheduling appointments to filing insurance claims and coding medical records. In some cases, Health Administration Interns may also be involved in marketing and public relations campaigns, providing basic patient care, etc.
What is the advantage of an Internship in Health Admin?
Working closely with experienced professionals, interns can learn about the day-to-day operations of a healthcare facility and gain valuable skills. Internships can provide insights into the administrative side of healthcare, such as budgeting and policymaking. Internships can help students decide if a career in Health Administration is the right choice.
What are the best cities with Health Administration Intern jobs?
Large metropolitan areas have some of the best programs for Health Administration Interns. New York City, Los Angeles, and Chicago offer numerous opportunities for internships. Smaller cities such as San Francisco, Seattle, and Boston which although lack many internship opportunities often offer a more intimate and supportive environment for interns.
What companies are known for hiring Health Admin Interns?
Many hospitals, clinics, and other healthcare facilities hire Health Administration Interns. Some of the well-known companies in this field include Mayo Clinic,Johns Hopkins Medicine, Dana-Farber Cancer Institute, and Boston Children's Hospital. Other companies that hire these interns include Duke University Hospital, UCLA Medical Center, and Stanford Hospital & Clinics.
What skills can you learn during your internship as a Health Admin?
An internship in Health Admin offers an opportunity to learn various skills that will be valuable in your career. For example, you will learn how to navigate complex regulatory environments, develop policies and procedures, and manage health information. In addition, you will hone your communication and team-building skills.
Are there any requirements that will make you land the Health Admin Internship opportunity?
There are a few requirements that boost your competitiveness as a candidate for the Health Admin Internship opportunity. Firstly, previous experience working in a similar job type setting will be beneficial. Secondly, excellent communication skills and organizational skills. Finally, being able to work independently and take initiative.
Click on the links below to view other related internships and the career opportunities they offer:
References
Healthcare Administration Degree