Hello reader,
Welcome to this eye-opening article about the digital marketing internship.
In this article, we will discuss digital marketing internships, why they are important, how to find the best, and the roles of a digital marketing intern.
After reading the article, you will gain insight into the world of Digital Marketing internships and prepare accordingly for your internship as you begin this amazing career.
Here are the topics we will cover:
What Is A Digital Marketing Internship?
The Digital Marketing Internship Benefits
Digital Marketing Intern Duties
Useful Tips For Landing The Ideal Digital Marketing Internship
With more companies resorting to online channels to promote their brand, digital marketing experts are in demand.
Most people getting into this career might start as digital marketing interns working in entry-level positions.
They build up their skills to eventually become the leading professional in a team of digital marketers.
What Is A Digital Marketing Internship?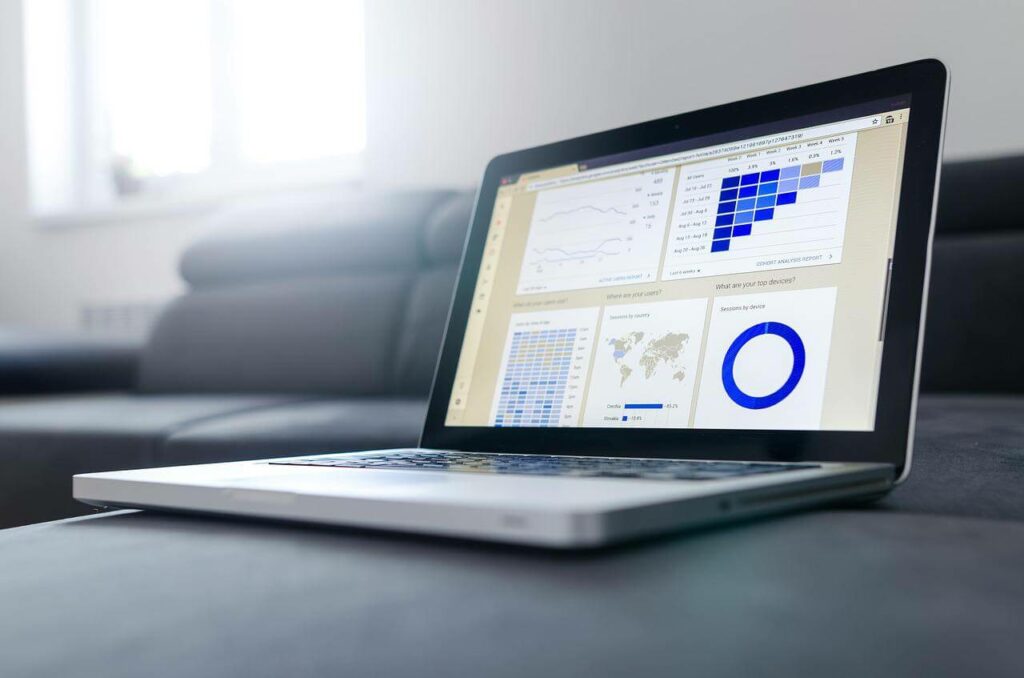 This is an internship where professionals gain hands-on experience in digital marketing.
Yong professionals can gain expertise in content marketing, social media campaigns, search engine optimization (SEO), website development, and the different ways to help businesses market themselves online.
As a digital marketing intern, you get the opportunity to build a wider network of professional contacts while growing your passion for digital marketing.
There are both paid and unpaid internships, and to qualify for this kind of internship, you must have met certain requirements.
The main requirement is that you must be enrolled in a Bachelor's or Master's degree program in a recognized institution.
You also qualify if you have recently graduated within the past year.
A Digital Marketing Internship will contribute to significant growth in your career as a Digital Marketing Professional.
The Digital Marketing Internship Benefits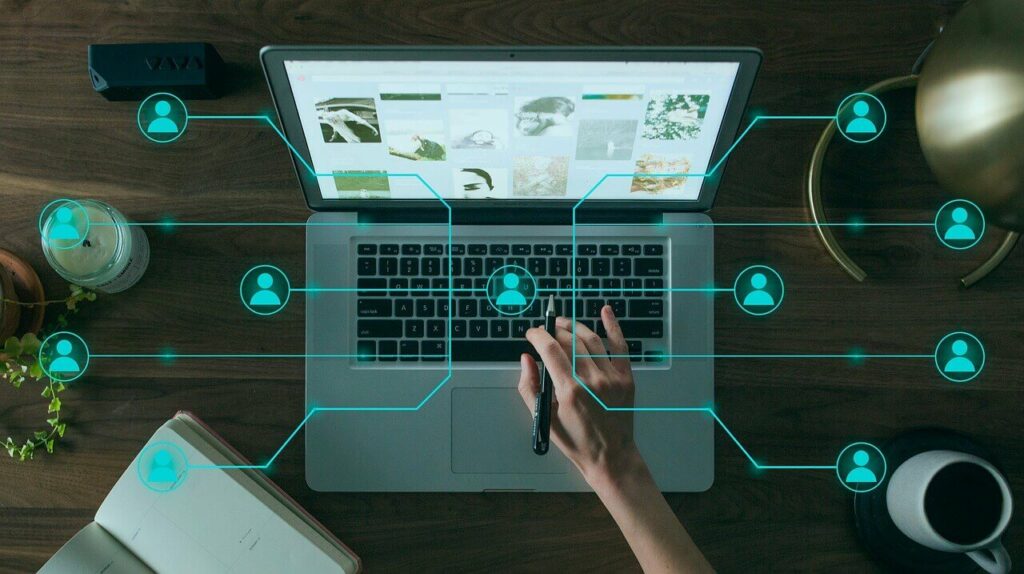 When aiming to be part of competitive careers such as digital marketing, it is always a challenge to find a position in a reputable company already thriving.
This is where an internship plays an important role for a young professional joining the industry.
Finding a digital marketing agency hiring entry-level digital marketing professionals is rare because most of them are always looking for experienced professionals and state so in their job descriptions.
Therefore the internship is a great opportunity for you to gain experience from other professionals and learn the industry ropes before joining the full-time job schedule at excel.
Various benefits come with getting a Digital Marketing Internship, and they are as follows:
A Rich Experience In The Digital Marketing Industry
As you build your experience through a digital marketing internship, you will, in the process, create a portfolio that you will showcase to future employers to get them to hire you.
Having real data from your internship experience will reflect positively on you during a job application.
Be sure to highlight the specific areas of digital marketing that you are highly experienced in and great at in your future applications, such as the various marketing channels you worked with.
An internship experience will help you come up with the best portfolio, which includes the achievements you made during your digital marketing campaigns that comprised activities like email marketing, social media marketing, link building, etc.
Gaining A Professional Network
A Digital Marketing Internship is a great opportunity to build your professional network.
With such a competitive job market like digital marketing, recruiters only look at resumes of the top of the best candidates or ones that other reputable professionals have recommended.
According to a survey by LinkedIn, over 80% of job opportunities found suitable candidates through professional and personal networking.
WIth valuable professional and personal contacts, you will experience the much-needed boost from one career level to another.
Exposure To Better Opportunities
When you lead a successful digital marketing campaign for a company, you put your name out there and create a reputation.
Other top companies might want to hire you to handle their marketing campaigns because of your proven success.
Just make sure you give the best of your best when it comes to your work as a digital marketing intern.
Stay on top of the marketing trends and research the best ones before running campaigns.
With an outstanding performance as a digital marketer, don't be surprised when a career in public relations beckons you too.
Digital Marketing Intern Duties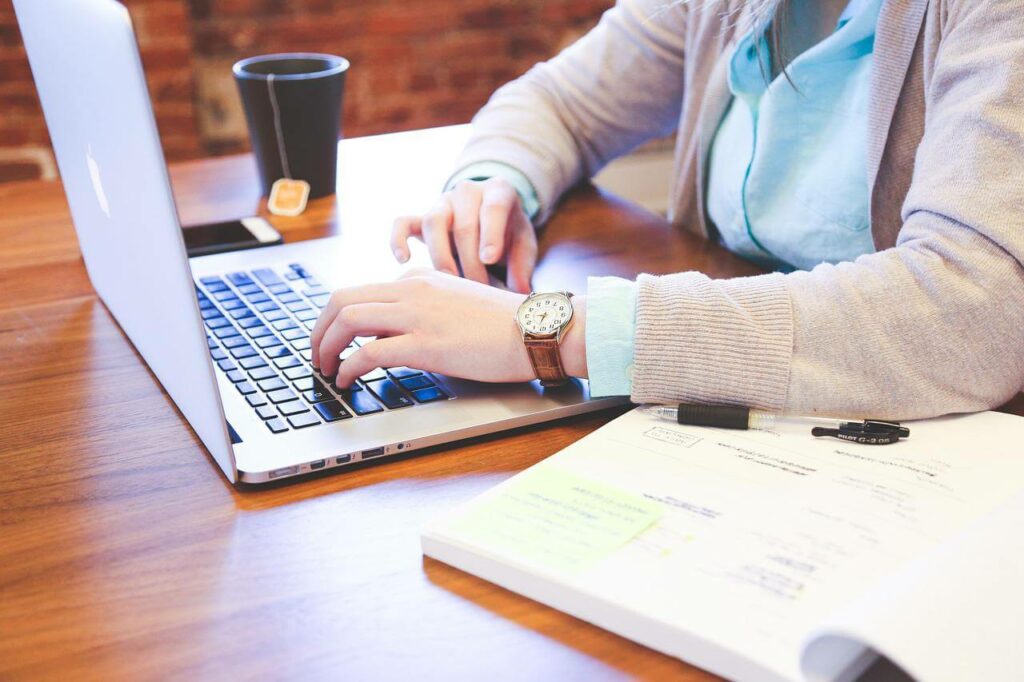 During an internship with a digital marketing agency, you will be required to participate in various duties and responsibilities whose main role is to enhance your digital marketing knowledge.
Here are the duties and responsibilities to expect as a Digital Marketing Intern:
You will collaborate with the digital marketing team members to come up with digital marketing strategies, digital content, and other requirements to help achieve the goals and objectives in place
You will also be expected to study data analytics reports to gauge whether the digital marketing efforts are effective or not
You will also be expected to come up with new content marketing strategies for the marketing campaign on various platforms
You must also implement effective social media strategies designed for effective social media marketing
You might also be charged with email marketing and the creation of monthly reports on the effectiveness of strategies
Such responsibilities will provide you with a great learning opportunity, and the information you gain will be effective in other marketing campaigns that you launch in the future.
As you carry out your role as a digital marketing intern, you will work under superiors whose feedback will always be valuable. It will help you identify your strengths and weaknesses to remain a valuable asset in your field as you work for various companies.
Your duties in an internship opportunity will also give you great insight into what to expect when you finally land that paycheck job.
You will be well prepared.
Useful Tips For Landing The Ideal Digital Marketing Internship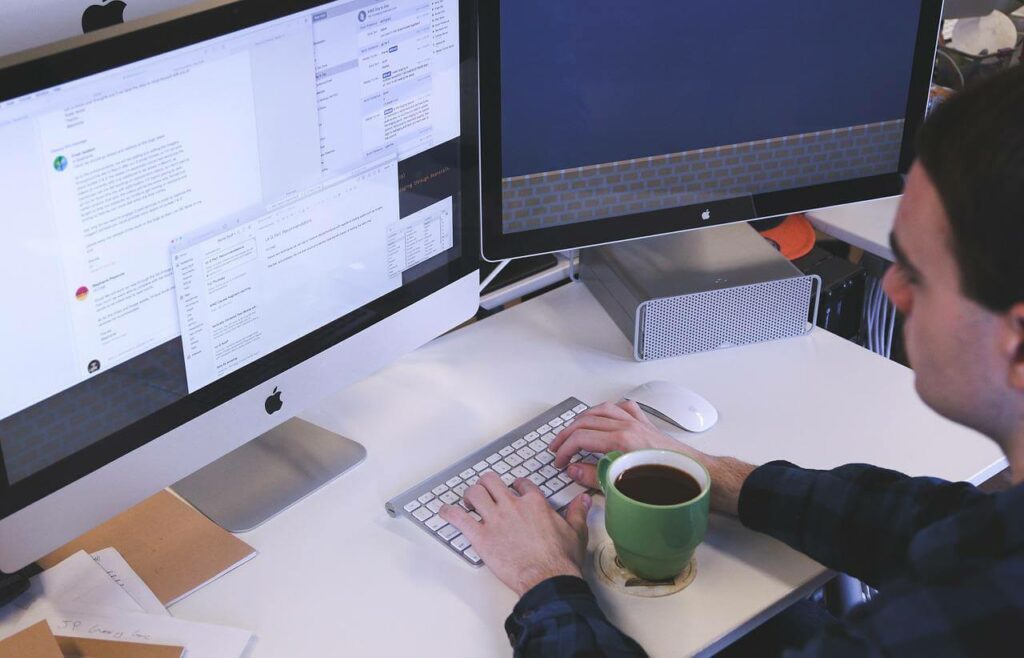 You can get the best digital marketing intern jobs with the following tips:
Meet All The Qualifications
First, to qualify as an intern, you must be a student and already enrolled in the right degree program and can carry out assigned tasks.
Some companies specify requirements for recent graduates instead of current students.
With internships, most companies or agencies will not expect you to have any experience in digital marketing, which is why they are offering you an opportunity to gain some.
However, gaining experience before the internship might help you stand out from other internship applicants.
You might also need communication skills, graphic design skills, computer skills, adobe photoshop skills, and the zeal for learning and knowledge on how various online marketing platforms work.
Before applying for a Digital Marketing Internship, make sure you meet all the above requirements.
Read The Internship Job Description
When you thoroughly read the internship job description, you will gain insight into the employer's expectations.
After knowing what they expect, you will tailor your application to meet those requirements and show eagerness and competence for the role better.
If for example, the job descriptions list responsibilities as things like supporting the digital marketing team, helping with social media campaigns, email campaigns, Search Engine Optimization (SEO), and social media content; you might have to show that you understand what those duties are and are willing to carry them out along with any other administrative duties that you will be assigned.
Have A Website Of Your Own
This is the time to build your website.
Most employers will ask for your website URL to showcase your work.
Any newbie can create their first website.
There are tools online that can make it easy for you to create a website, such as Wix or WordPress, which have awesome website builders with friendly packages to get you started.
Make sure you incorporate Google Analytics and Google Search Console on your new site to keep track of your site traffic.
Ensure you can give accurate data about your site when applying for the internship position.
Turn Your Passion Into Portfolio
This is the time to showcase your digital marketing abilities, keep learning new trends, and turn your site into a community of like-minded people who love what you are passionate about.
Apply your passion to your website; let it be about something you love so that it is not just all about reviewing analytics.
If you love cars, let your website be about cars, add analytics, and implement online marketing strategies to create a loyal following.
Thanks to digital marketing knowledge, you can't struggle much with your passion, and you will do amazing work to impress your future employers.
Applying your digital marketing knowledge to your passion is the best move for a digital marketer who wants an internship position with a reputed establishment.
So choose your passion and create that blog and build your digital empire to showcase.
Conclusion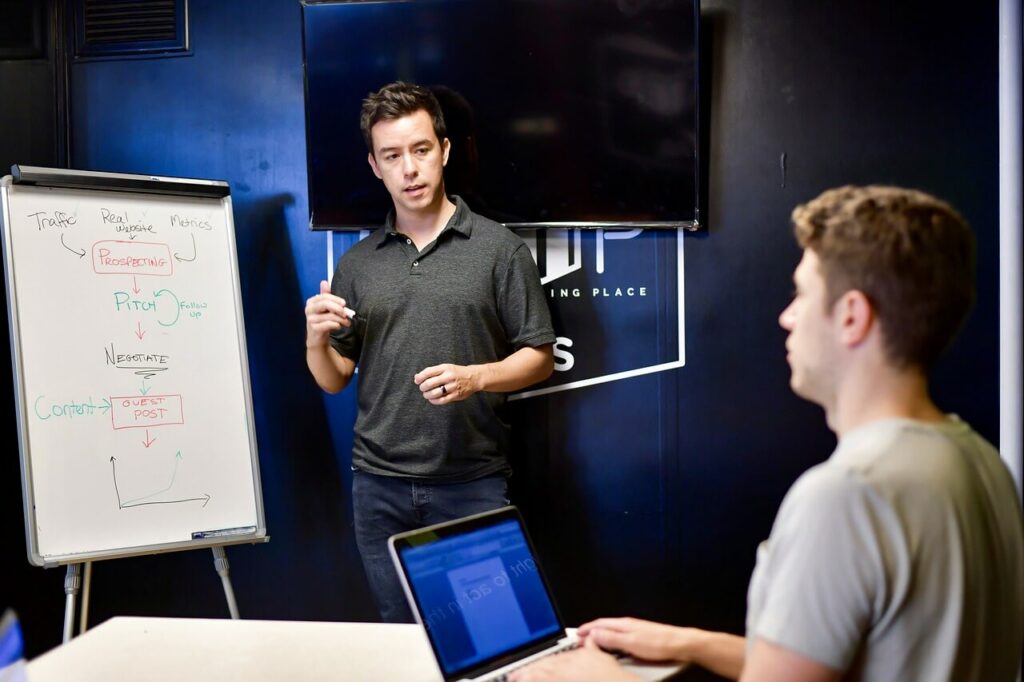 A Digital Marketing Internship is very important.
We have looked at what it is, its benefits, the expected responsibilities, and how to snag the best internship opportunity.
Whether you are a college student or have recently graduated with a Bachelor's degree, you need the experience to traverse the digital marketing world successfully.
Now armed with the above information, seek the best Digital Marketing Internship opportunities to help grow your career.
FAQs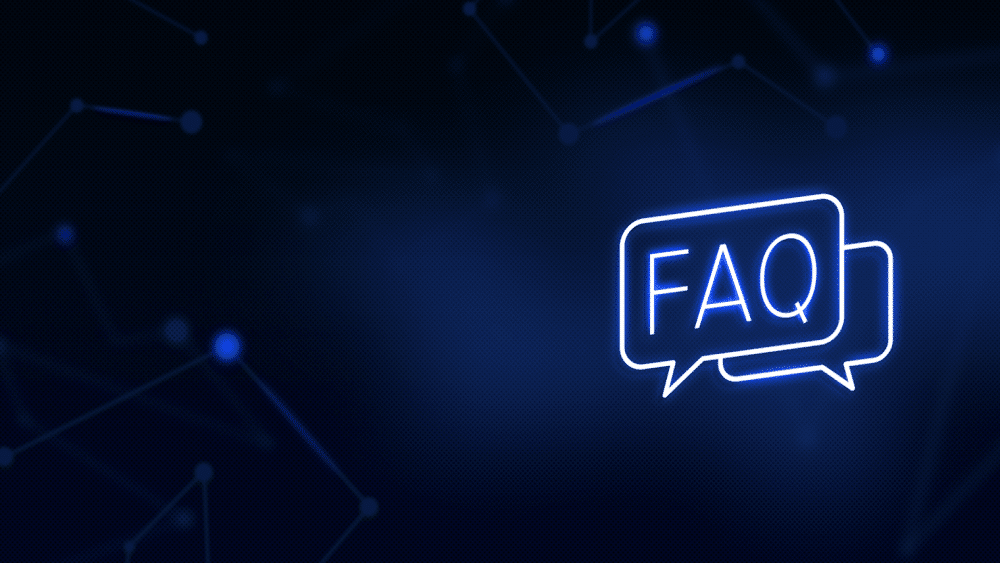 How do I prepare for a Marketing Internship?
Do your homework well. Know the kind of digital marketing intern skills the company is looking for and be well-versed with how marketing works on all social media platforms. Most important, understand the digital marketing intern job description and the work environment to know whether you qualify.
How to apply for a Digital Marketing Internship?
Narrow down the list of Digital Marketing Internship jobs by singling out the ones that most favor you. Ensure you have attained all qualifications and check whether the work environment suits you. Create an outstanding resume and a winning cover letter, then send it to the employer.
What does a Social Media Intern do?
A Social Media Intern works under a manager's supervision to help manage and create content for posting on the organization's social media platforms such as Facebook and TikTok. Usually, the Intern creates content related to the company's brand, items on sale, events, and services offered.
What is the role of a Digital Marketing Trainee?
A Digital Marketing Trainee is responsible for developing strategies for building a lasting digital engagement with consumers. They will also be involved in monitoring a company's social media presence and SEO activities and coming up with content marketing ideas.
What skills are required for a Digital Marketing Internship?
They need creativity, SEO techniques like google analytics, backlinking, domain authority, keyword usage/placement, and coming up with effective website content. Understanding key platforms such as WordPress, Mailchimp, SEMrush, TweetDeck, and HubSpot is also important. Lastly, soft skills like communication, teamwork, leadership, emotional intelligence, organization, and flexibility are key.
Should I do an Internship in Digital Marketing?
An internship in digital marketing is very important because it gives you valuable experience, which you will need to become a digital marketing professional. An internship will teach you the ropes of the real digital marketing world and help you build a portfolio of successful marketing campaigns that will make you a preferred choice by future employers.
What is a Social Media Marketing Intern job description?
This Intern's job description states that the Intern is tasked with helping out with various digital marketing initiatives within an organization. Their roles are analytics tracking for social media campaigns, creating new posts for social media, and scheduling these posts.
Click on the links below to view other related internships and the career opportunities they offer:
References