Dear esteemed reader, welcome to an exciting and informative read on Business Management Internships!
This article discusses Business Management Internships' importance, types, and skills.
You'll understand the tips for getting paid internship opportunities at the end of this read.
We'll focus on the following concepts:
Introduction to Business Administration Internships
Benefits of internships for management majors
Types of Business Internships
Tips for securing Business Admin Internships
Let's hit the ground running!
Overview of Business Management Internships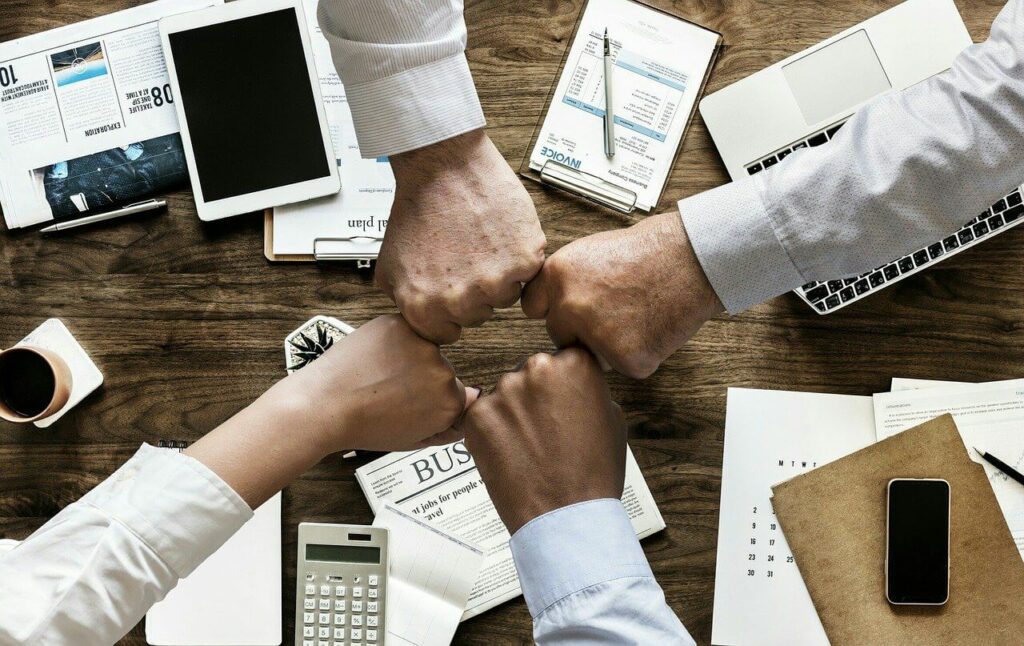 An internship is a professional mentoring program offered by organizations to probable employees.
Internship programs often target students or recent graduates and can be part-time or full-time.
Business Administration Internships expose participants to real-world experiences and the real challenges of managing a business.
Conventionally, there are many career paths open to business majors, but through internship programs, you can decide on the specific path to choose.
In other words, an internship experience gives you professional directions and insights.
Hence, include summer internships in your bachelor's degree program to strategically position yourself for clarity and growth.
Management Internships for college students can either be paid or unpaid.
Regulations guide the two options.
For example, California mandates institutions to award college credits for unpaid internships.
However, money shouldn't be your primary focus for interning; focus on learning, research, and building long-term connections.
Let's discuss the benefits of internship jobs in the next segment.
Importance of Internships to Management Interns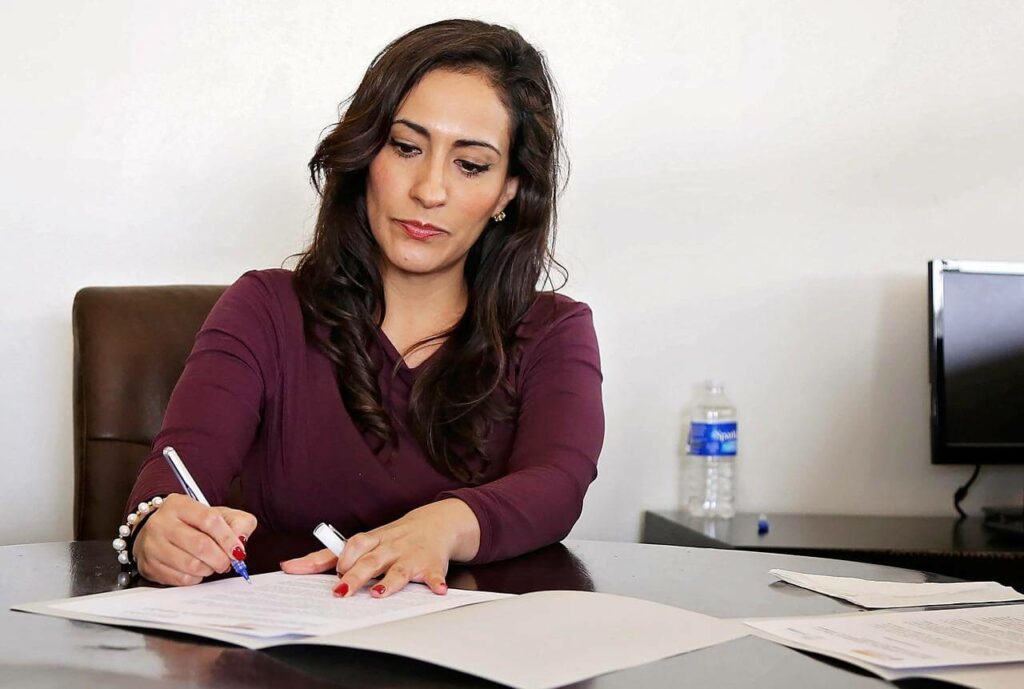 Business is at the center of every job type, and interning can make you suitable for diverse establishments.
Below are some reasons to consider a summer internship opportunity
Gain Work Experience
Internship for business students is their first real opportunity to garner professional experience.
An internship exposes you to different aspects of a business.
You'll see business from a real-world perspective and learn practical management tips.
This opportunity prepares you for your full-time job, where you'll be required to reenact all you've learned.
Hence, most people that interned are often impressive at their entry level!
Get Employed
The business dynamics in the US have changed recently; most organizations now 'try out' interns and convert them to full-time employees rather than recruiting entry-level professionals.
According to a 2009 NACE poll, 67% of interns got hired after completing their internships.
If you want to increase your chances of getting hired after your bachelor's degree, participate in summer internships.
To Gain In-Depth Understanding
An internship helps you understand the nitty-gritty of business administration.
You'll gain a proper understanding of the things you learned in school.
You'll learn how to use different tools to foster business growth.
Be passionate about the job, ask relevant questions, and closely observe industry leaders to know the business strategy they use in executing tasks.
Sharpen Your Skills
As you learn the use of new tools and skills, you can practice them without the usual pressure that comes with a full-time paid job.
You can explore and experiment during the internship, and the management won't frown at it because they know it's the best time for such adventures.
It's understandable to make mistakes at this stage.
Hence, do everything possible to sharpen your skills during your internship to come out more refined and prepared for the real job.
Learn about Different Industries
You also have an equal opportunity to explore different industries while interning.
Most internships last for one to six months; hence, you can spend two months in a marketing internship, two months in public relations, and the remaining two months in human resources.
When exposed to different positions across industries, you'll ultimately decide where to pitch your tent.
Build Your Resume
You're disadvantaged if you hold a bachelor's in Business Administration without internship experience compared to someone who has six months' experience.
Employers often admire applicants with some level of experience.
Hence, completing an internship is an indisputable way of building your CV.
Apart from organization name, job title, and duties, also state your specific contributions to the firm while interning there to make the resume rich.
HR managers want to know how you brought value to the firm and judge your ability through your past contributions.
Earn Invaluable Recommendations
If you impress your managers, supervisors, and colleagues, you'll easily earn their recommendations, which might be all you need for your dream job.
Develop strong relationships with your superiors and coworkers, which you can leverage later for references.
You can even get a mentoring opportunity from one of them.
None of these opportunities will come to you without interning!
Types of Internships for Business Majors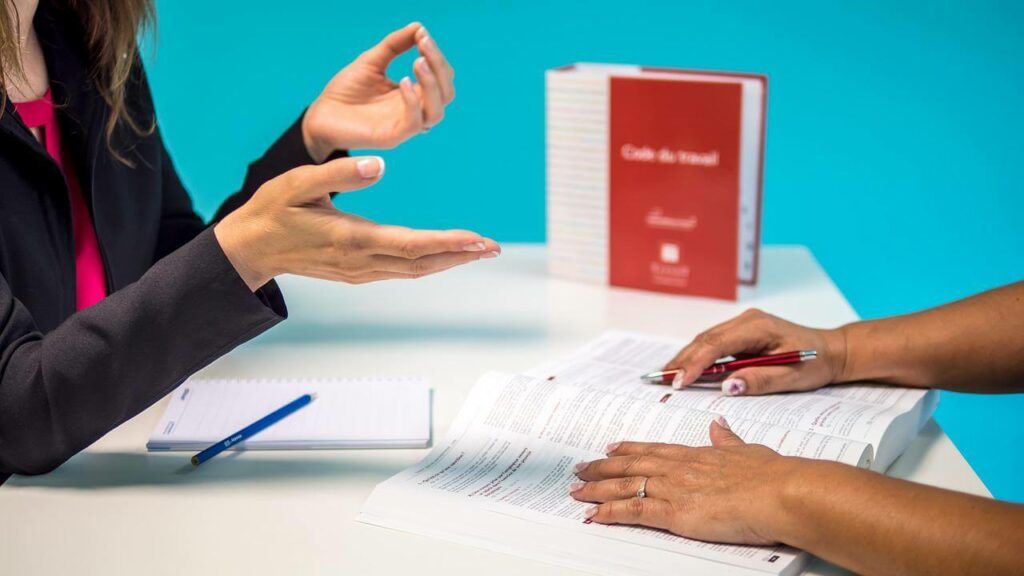 A creative way of discussing Business Management Interns' job descriptions is to highlight the internship opportunities available to them.
Here are the opportunities you can choose from:
Product Marketing Internship
Interns participating in this exercise will learn how to sell new products and services.
You'll learn how to conduct market research to know buyers' interests, trends, and product feedback.
You'll also learn competitors' strategies and how to outsmart them.
This internship will expose you to the challenges of selling products in the markets.
Sales and Marketing Internship
Small firms and startups usually combine sales and marketing to reduce costs.
If you intern in such an environment, you'll learn about marketing and how to sell products directly to consumers.
Intern jobs in this environment include going on sales calls, helping with new and current sales campaigns, and preparing sales presentations for customers.
These jobs will make you understand the challenges inherent in a sales and marketing role.
Business Management Internship
This internship helps you understand project management and sales analysis.
You'll also help the business team develop tools and analyze data while simultaneously sharing business strategy.
This internship is broader than others; thus, your duties cover every aspect of business, ranging from operations to finance.
Business Consulting Internship
Business Consulting Interns liaise with business consultants for data collection, analysis, and recommendations.
It will broaden your understanding of novel business models and sharpen your problem-solving skills.
Management Consulting Internship
Interning at a management consulting firm will help you understand how to research, write, and present reports.
If you want to understand all the intricacies of product management, this internship is ideal.
You'll know how to effect changes to business projects and team dimensions.
Business Development Internship
Interns under this category assist with business partnerships and market research.
You'll use your initiatives to enhance business relationships with clients.
A Business Development Internship will also help you understand the requirements for a successful outfit.
You'll learn how to build your firm from scratch.
Tips to Get Good Internships for Business Majors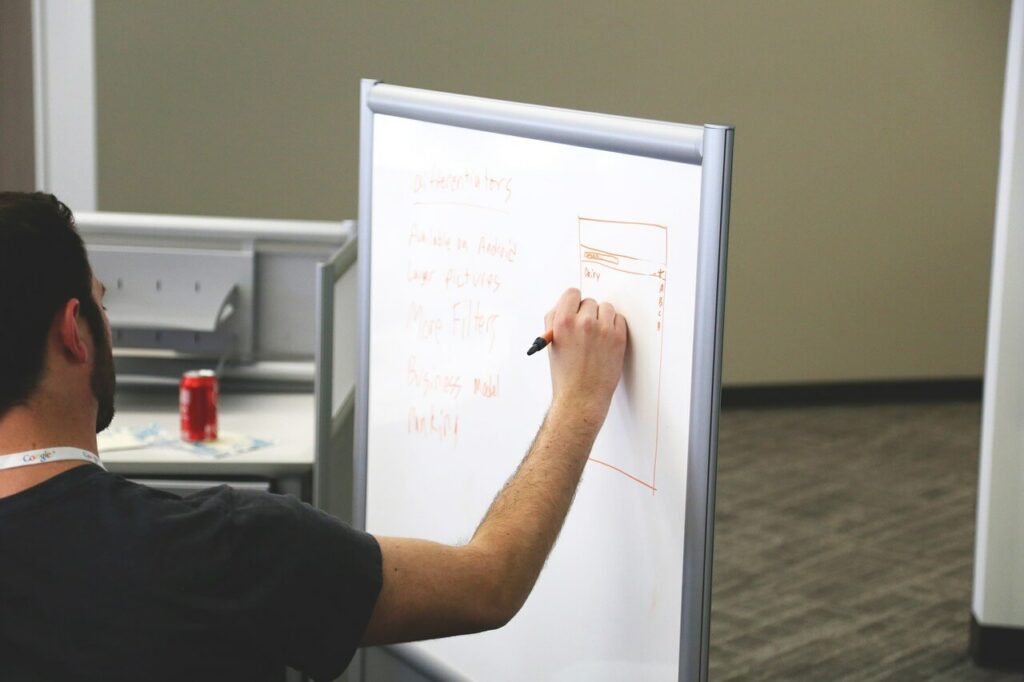 If you want to get any of the internships discussed above, you should stand out from other applicants and endear yourself to the Intern Hiring Manager through these tips:
Good Resume
The first step to securing an internship opportunity is to put up a good resume that meets the requirements of the intended position.
You can get good CV templates online and if you're still a student, contact your career center for guidance.
Make the resume relevant to the position you want.
For example, if they want an intern with social media experience, add a related experience along this line.
If they want a sexual orientation and gender identity advocate, add relevant volunteering experience.
If your resume is catchy, you're one step there!
Short Cover Letter
Always accompany your resume with a short, introductory cover letter.
The letter convinces the firm why you're the best candidate.
Explain your abilities and schedule.
If you can take a part-time role, state it in the cover letter.
Letters of Recommendations
Always have three reference letters handy; one from your previous internship coordinator or employer, one from a professor, and one from a close friend that can testify to your integrity.
Online Portfolio
If your internship interest falls within public relations, advertising, graphic design, or content creation, you should show samples of past works.
Create an online portfolio on your website or LinkedIn for prospective employers to evaluate your competence.
Skills for Business Management Interns
The world is skills-driven; skillful people lead organizations and critical sectors.
You need the following skills to succeed in your business management summer internship:
Time Management Skills
Every business is time-bound; hence, you must act promptly and consult appropriately.
Execute your tasks within the allotted timeframe.
Meet deadlines not to keep other members stranded.
Ask questions from your superiors to dutifully execute your tasks instead of working based on assumptions.
Communication Skills
You must be an excellent communicator.
Business isn't done in isolation; relate well with your teammates, superiors, and clients.
Use body language responsibly, be professional in relating with others, and don't take things too personally.
If you don't understand what a partner says, ask for clarification instead of reading its wrong meanings.
Be precise, clear, and straightforward with your words, using the appropriate business jargon as and when due.
Analytical Skills
You must have the traits and abilities to research and develop complex business ideas.
Account management is a core duty of business interns, and without analytical abilities, you won't do well in this.
Being analytical also helps you with risk management; you'll know how to mitigate business risks and ensure profitability.
Your national origin doesn't matter in a Business Management Internship; you only need to show the ability to perform!
Interpersonal Skills
Demonstrate the ability to work with others effectively.
Listen to others' attitudes and respond appropriately.
It's perhaps your first experience in a professional setting, and thus, some things will look strange to you; learn from them rather than reacting aggressively.
Best Internships for Business Majors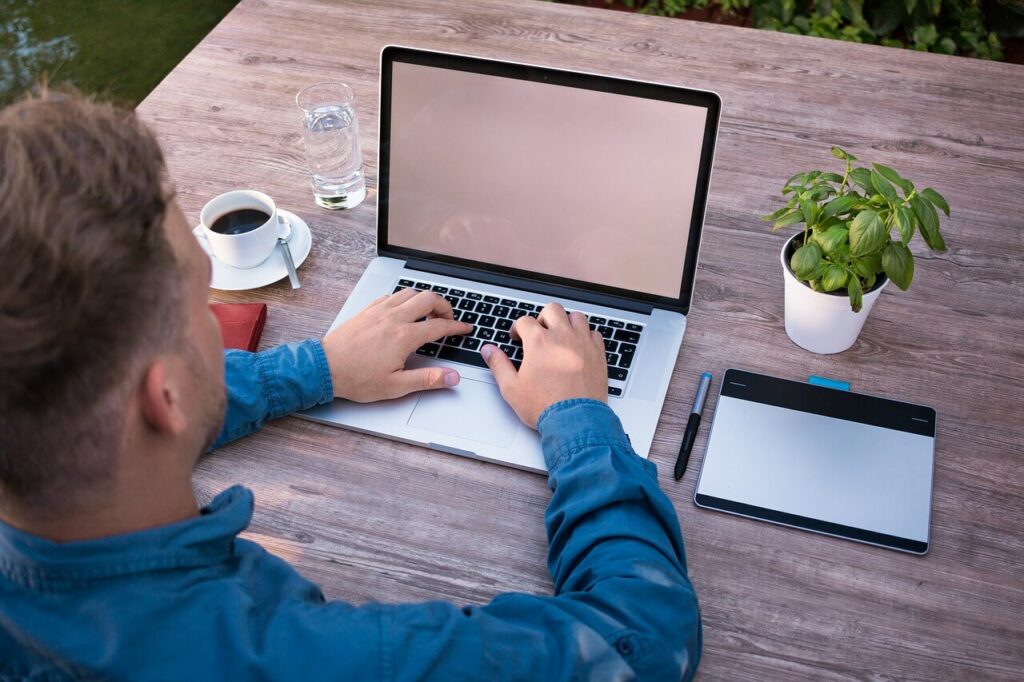 The remote internship option has made it easier for people to learn from their closets; you can be in New York City and intern with a company in Austin, Texas.
Depending on your schedule, you can also opt for a full- or part-time program.
Apart from other numerous thrilling job postings on LinkedIn, here are a few internship openings you can try out:
Airgas Inc., Independence, Ohio
This is a paid full-time internship for undergraduates.
Interns will work with experienced Business Analysts to continuously enhance business processes.
You'll also help in the collection and analysis of data.
We particularly recommend this program because you'll learn from experts.
KingsIsle Entertainment, Austin, Texas
Interns receive between $50,600 and $64,000 annually.
You need to show strong organizational skills to be considered for this paid summer internship.
They need a goal-getter capable of meeting business requests without dropping the balls.
But the job type is a contracted internship.
Bombardier, Fort Lauderdale, Florida
This is the best opportunity for interns interested in business procurement.
Interns will do regular clerical and administrative tasks.
The internship duration depends on your availability.
Conclusion
You can't properly understand risk management and other business concepts without being in the right environment.
An internship is your first opportunity to have practical experiences in the business world.
Learn from professionals and garner knowledge that will set you apart from the crowd.
Skill, passion, and hunger to learn will make you go far.
However, be strategic with your applications because companies usually have limited slots.
It doesn't have to be New York or Washington, D.C; you have equal opportunities in other cities.
Interning with small firms will even make you learn more and be all-around ready for employment.
FAQs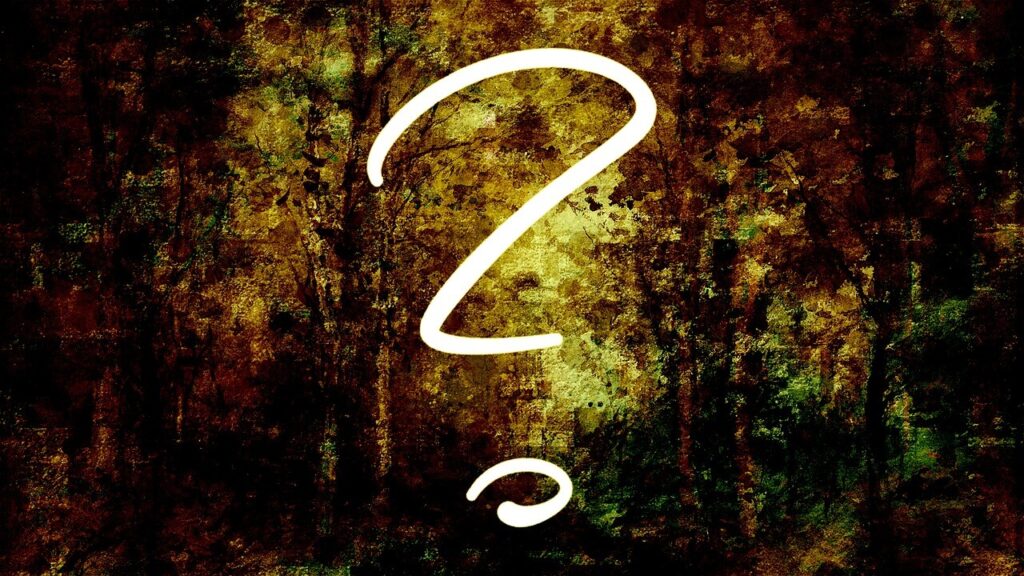 What is a Business Management Intern?
It's a program that exposes participants to sales analysis, product management, risk management, and other nitty-gritty of business management. Management Interns learn from professionals about business dynamics and new trends. The program prepares Interns for flourishing careers.
What happens in a Management Internship?
Management Interns learn under the guidance of experts. They work in different sectors of a business environment to know how the field operates. They'll have a practical insight into IT, procurement, human resources, and sales. Interns sharpen their management skills and connect with stakeholders.
What does a Business Management Intern do?
They learn how to analyze, process, and develop practical business tools. They also develop strategies that will ensure the continuous growth of their firm. Interns have an overview of what it takes to run a business—the prospects, challenges, and solutions.
What is the best Business Internship?
Every Business Internship experience is good and worthwhile, and you choose based on your career goal. However, intern in an organization that will give you an overview of business processes—where you'll understand the spectrum of business operations. The internship stage is to explore and taste every business procedure.
What do you learn in a Business Internship?
Business Internships enlighten you on account management, accountability, teamwork, problem-solving, and organization. You'll learn deep thinking and critical analysis of prospects. You'll also understand the risks and challenges associated with floating a business. You'll make an informed decision on the business path to follow.
What are the six types of Internships for business majors?
They are product marketing, business consulting, business development, sales & marketing, business management, and management consulting internships. They focus on different aspects of business and evolving market trends. You can focus on any category or explore different options to have comprehensive business knowledge.
Click on the links below to view other related internships and the career opportunities they offer:
References