Hi everyone, welcome to today's exciting read, where you'll learn about Sports Marketing Internships!
Today, we will walk you through all there is to know about social media interns and sports management.
At the end of this read, we promise you will walk away with a fuller knowledge of who a Sports Marketing Intern is, their job description, and the training needed for this career path.
In this article, we covered:
What is a Sports Marketing Internship?
Job Description of Sports Marketing Interns
Competencies and Skills for marketing strategies
Salary and job outlook
Let's get started!
What is Sports Marketing Internships?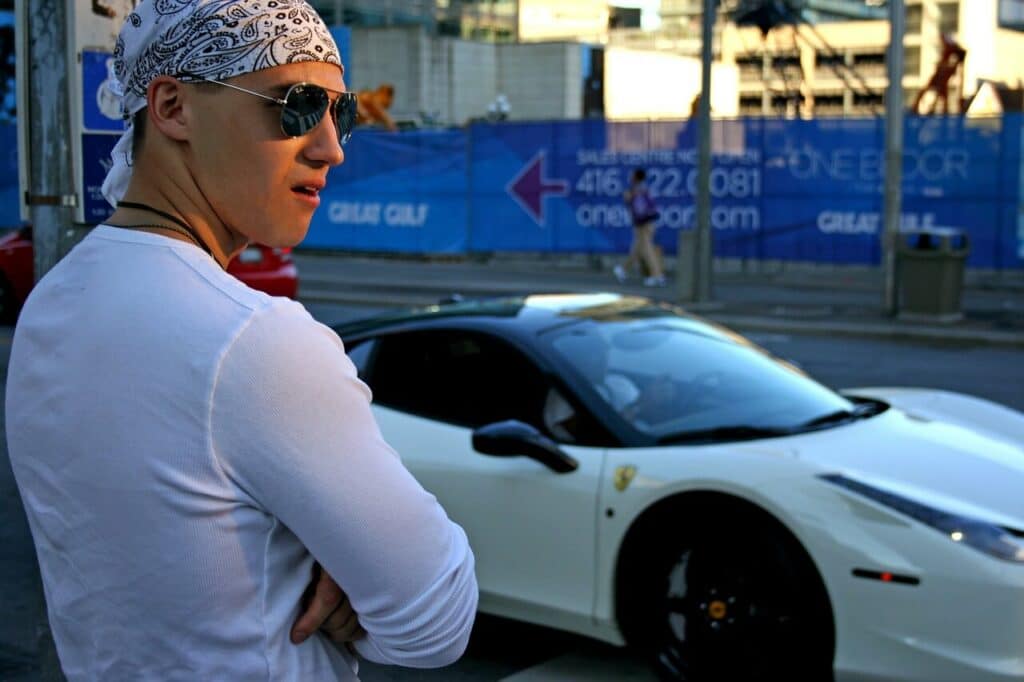 Working with sports marketing teams and athletics-related field businesses to sell their products to the general public is part of a sports marketing internship.
Your responsibilities in a sports marketing internship will be to promote a league, team, product, or school.
You may work full-time or part-time at events and travel to promote a team's product or service on weekends.
Your responsibilities as a sports marketer or digital marketing intern in the sports industry include promoting, branding, and managing a team, player, institution, league, or program.
Other roles include creating marketing plans and opportunities in print, online, or in person.
Internships in sports allow you to work in a specialized industry in a capacity that you enjoy.
There are various internships to pick from for your summer internship, from team management to public relations to physical therapy.
If you're interested in a sports internship but aren't sure where to begin, don't worry!
There are so many different types of Sports Internships out there that there is bound to be one that is appropriate for you.
Job Description of Interns in the Sports Marketing Department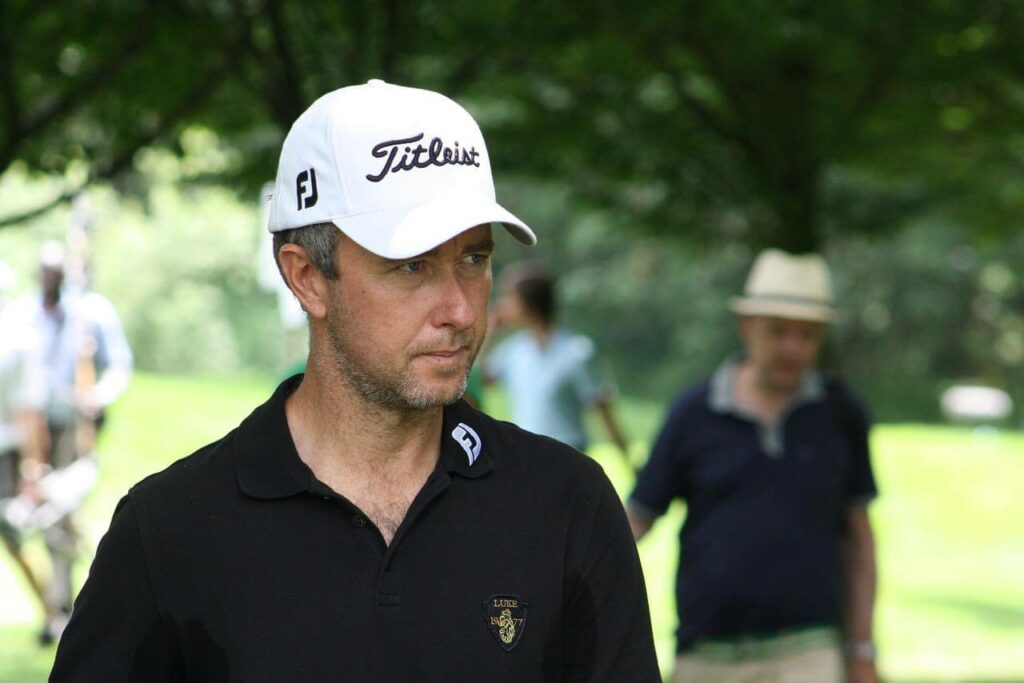 Sports interns are all focused on work related to their specialist field of interest.
A sports management intern, for instance, would be more concerned with planning and coordinating as an operations intern, whereas a sports marketing intern would be more concerned with strategy and promotion.
Any Sports Internship will provide you with essential knowledge and skills in your chosen industry.
Interns help with marketing initiatives aimed at promoting kids club activities, athletic-sponsored events, and home game promotions, as well as event and hospitality logistics.
Sales techniques, social media marketing, brand marketing, brainstorming, advertising, and new media advertising techniques are covered by interns.
To complete various activities and projects, interns will engage and work closely with supervisors assigned to them.
Depending on the number of games scheduled during the week, interns are expected to work 10 – 15 office hours per week.
All tasks and time done are tracked by interns.
All home baseball, football, and basketball games require interns to assist with game-day operations.
Interns who work in school environments are often allocated additional sports per semester to help with promotions and other marketing projects.
They act as the department's marketing liaisons, working with the assigned coaching staff on all marketing and promotional matters.
Where Do Sports Marketing Interns Work?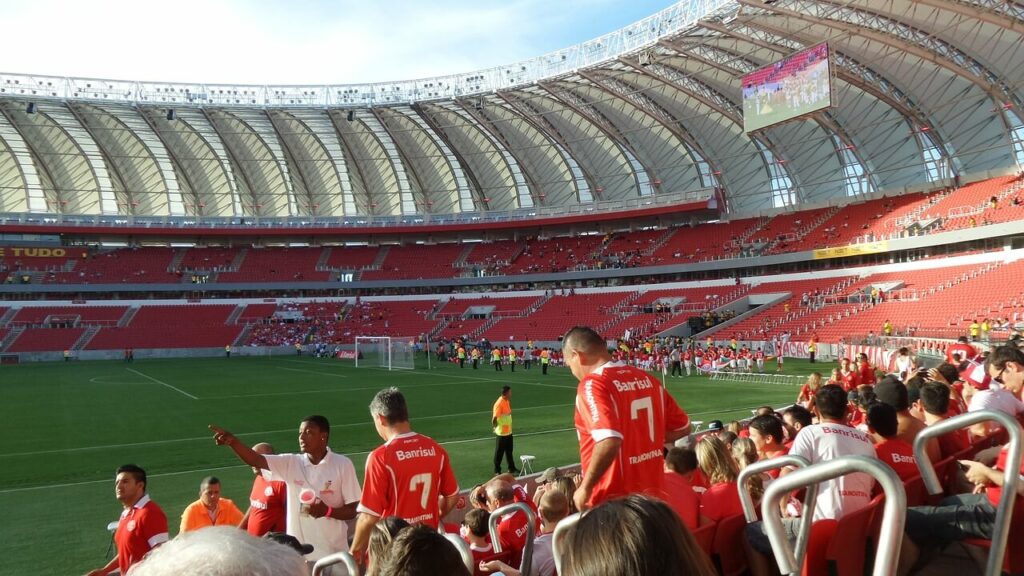 Interns in sports marketing can use what they've learned for a variety of jobs, including Sports Marketing Managers, Public Relations Managers, Sports Editors, and Sports Economists.
They can also work remotely from the comfort of their homes or in sports and sports-related establishments.
Sports Marketing Intern Jobs
If you're looking for a sports internship we have listed some job alerts zeroed in on sports-related firms with which you might wish to work.
Here are some Sport Agency Internships:
Southwest Premier League
Remote Work
Salary: $8 – $21 Per Hour
We are seeking an energetic intern with a passion for sports marketing to become a part of our marketing department and contribute innovative ideas to assist us to reach our objectives.
You will be assigned administrative responsibilities in the creation and execution of marketing strategy.
As an intern, you will cooperate with our advertising and marketing team and group of directors across all phases of marketing campaign development.
Your perceptive contribution will aid in the expansion, maintenance, and development of our marketing networks.
This marketing internship will assist you in acquiring marketing knowledge and skills in various sports, specifically soccer, and marketing tactics.
You will ultimately get extensive marketing experience and should be equipped to join any fast-paced professional environment.
Responsibilities
Gather qualitative and quantitative information on marketing efforts
Conduct market research on prospective SWPL members
Assist the marketing team with administrative chores on a daily basis
Contribute to advertising and marketing promotional efforts (e.g. direct mail, social media, and web)
Schedule advertising presentations
Help disseminate marketing materials
Maintain and manage the organization's CRM (customer relationship management systems) and database
Assist with the organization of marketing events like the NISA Nation events, SWPL Cup Finals, etc.
Required Skills
Intense interest in learning about marketing in sports coupled with professional motivation
Excellent knowledge of soccer and several sports marketing approaches
Superior written and oral communication abilities
Superior knowledge of Microsoft Office
Knowledge of marketing web-based apps (e.g. Online analytics, Google Adwords, and CRM tools) and computer software
A strong interest in the marketing sector and its best approaches
Existing enrolment in a related Bachelor's or Master's degree programs
Job Type: Internship
Benefits:
Help with professional development
Timetable:
On-demand
Experience:
1 year for Marketing, Advertising, and Public Relations (Preferred)
Mental Dimes
Remote Work
Mental Dimes is a new sports media organization.
Every day, we grow and extend to achieve new heights of our ultimate objective.
We distinguish ourselves from other sports media outlets by ensuring that all of our content is original and entirely opinionated.
We are seeking a Marketing Intern who is interested in building our brand from scratch.
Duties
Collaborating with the CEO, Managing Editor, Graphic Design Team, and Marketing Team colleagues
Establish relationships with companies that are related to our product
Establish partnerships with other business owners and managers
Skilled in the use of grammar in electronic communication
Types of Employment: Temp, Part-time, and Internship
Schedule:
Supplemental Pay:
Commission pay
Education:
High school or equivalent (Required)
Experience:
Marketing: 1 year (Preferred)
Strategic Playground
Austin, TX 78752
Job Title: Influencer Marketing Intern
Internship at $20 per hour
The internship role will report to the Digital and Content Senior Manager.
Overview of Internship
Do you enjoy collaborating with influencers and utilizing social media?
We're looking for a digitally savvy marketing intern to help us plan and execute our influencer marketing strategy and creative campaigns.
You are the person we are seeking if you are a team member that maintains a pleasant, professional attitude at all times and is familiar with the influencer world.
Enthusiasm for sports, entertainment, and the brand sector is required.
Overview of Internship
Assist with the execution, development, and measurement of influencer marketing and creative projects
Work with your team to find and cultivate relationships with influential thought leaders and influencers
Create content ideas, then write and curate it
Investigate industry experts, rivals, the target audience, and users
Consider new and innovative ways to approach influencer campaigns
Keep up with new technology, trends, and influencers
Work with the team to develop and implement marketing strategies that span several media
Requirements
Marketing bachelor's degree
Proven track record in campaign outreach methods
Knowledge of the social media marketing sector in depth
Excellent oral and written communication abilities
Excellent time management and organization skills
Excellent project management abilities
Excellent communication and relationship-building abilities
Jack Morton, Chicago, IL
Job Title: Brand Partnerships + Strategy Intern
$18 an hour – Internship
At Jack Morton, we produce stomach-dropping, head-turning, mind-boggling, and smile-inducing brand experiences.
We're searching for an intern to work with our Brand Partnerships & Strategy team, assisting the account team in meeting and exceeding client expectations.
You'll work with our brand relationships, strategy, and creative teams to produce the insights and ideas that help companies align, launch, engage, and grow.
You'll help with the creative approval process for account alliance relationships, as well as sharing guidelines, ideas, and norms with internal and external teams.
As you progress in the position, you'll learn about the various responsibilities and career pathways available to you.
What will you be doing?
Provide account management and planning support to the Brand Partnerships and Strategy teams
Assist in the coordination of regular status calls, the distribution of meeting notes and recaps, and the communication of activities, reports, and outcomes
Create and maintain concise, clear, and detailed project tracking documentation, including deadlines and timetables, agendas, points of view, recaps, feedback consolidation, and project requests
Develop slides and report materials with team members
Strategic Client Oversight and Communication
Demonstrate a deep grasp and passion for your customers' industry, consumers, business, and brands, as well as knowledge of their competitive set and industry, while keeping them up to date on industry best practices and developments
Identify, manage, and educate external/internal teams on competitor and comparable properties/landscapes
Collaborate with other agency partners and within the client's integrated agency team to guarantee optimal property activation at the national and local levels
Support continuing customer delivery with the purpose of guiding existing program optimization and assessment of new opportunities
Analysis and Research
On a regular basis, monitor media, trends, and the sports and entertainment scene to give thought leadership to internal teams and clients
In the sponsorship and experiential marketing landscape, use the information to help build fresh concepts and differentiated brand opportunities
Team Collaboration and Leadership
Actively participate in cross-functional brainstorming and idea creation sessions with cross-functional teams, both internally and with clients
In meetings and client interactions, demonstrate leadership and presence
Be a source of inspiration, creativity, and enjoyment
You have what it takes if you can do all of that.
It could be beneficial if you…
Working in a fast-paced, deadline-driven atmosphere is a must
Must be able to fulfill tight deadlines, manage multiple tasks at the same time, and pay attention to detail
Outstanding time management skills
Excellent verbal and written communication
Team player who is self-motivated and has excellent interpersonal skills
It would be fantastic if there was interest in sports marketing, sponsorship marketing, and/or field marketing
Excel at teamwork and provide excellent customer service
Have a high level of organization and strong attention to detail
Skills Relevant for Sports Interns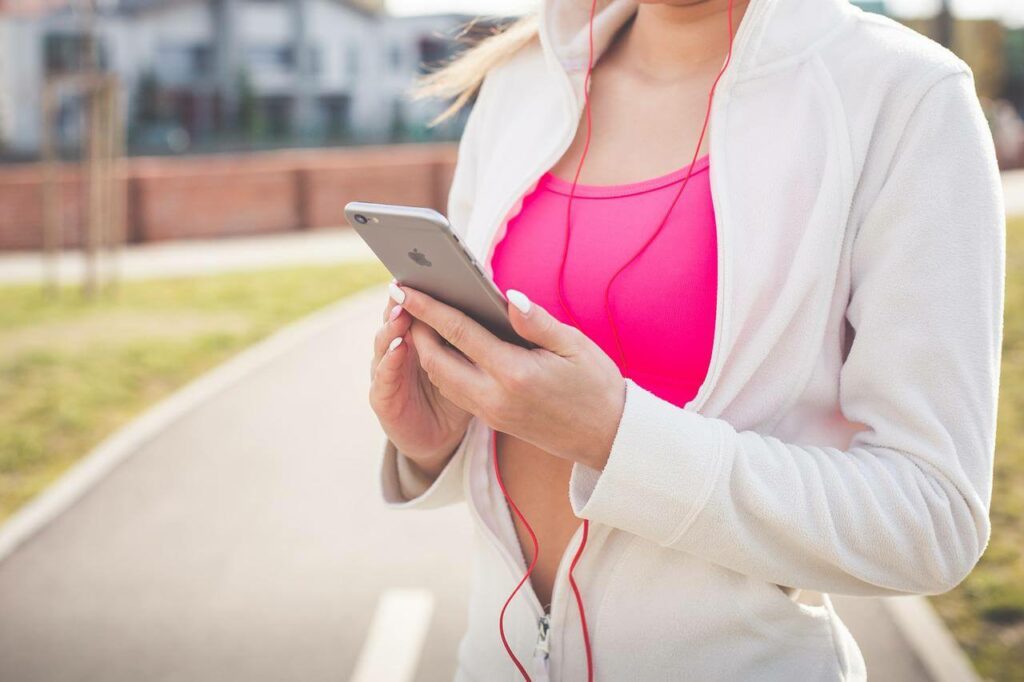 Ability to both work in a team and also lead
Salary and Job Prospects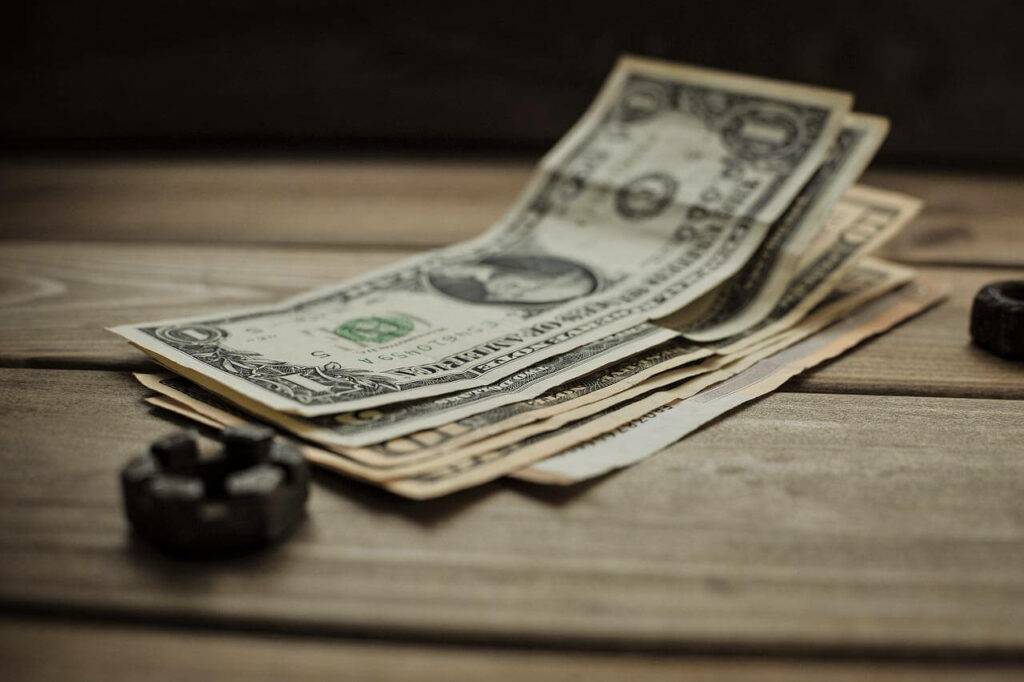 There is currently no set key for a Sports Internship compensation scale because the industries that require sports interns differ.
If you're contemplating how much a sports internship would pay, you should probably ask the organization you're considering interning with straight on.
Some internships will only provide you a class credit, while others will pay you an hourly wage or a set stipend.
In the US, however, the average sports internship salary is $13.57 per hour or $26,500 per year.
Starting earnings for entry-level employment start at $19,600 annually, with the most trained experts earning up to $36,100 per year.
Tips for Getting a Sports Marketing Internship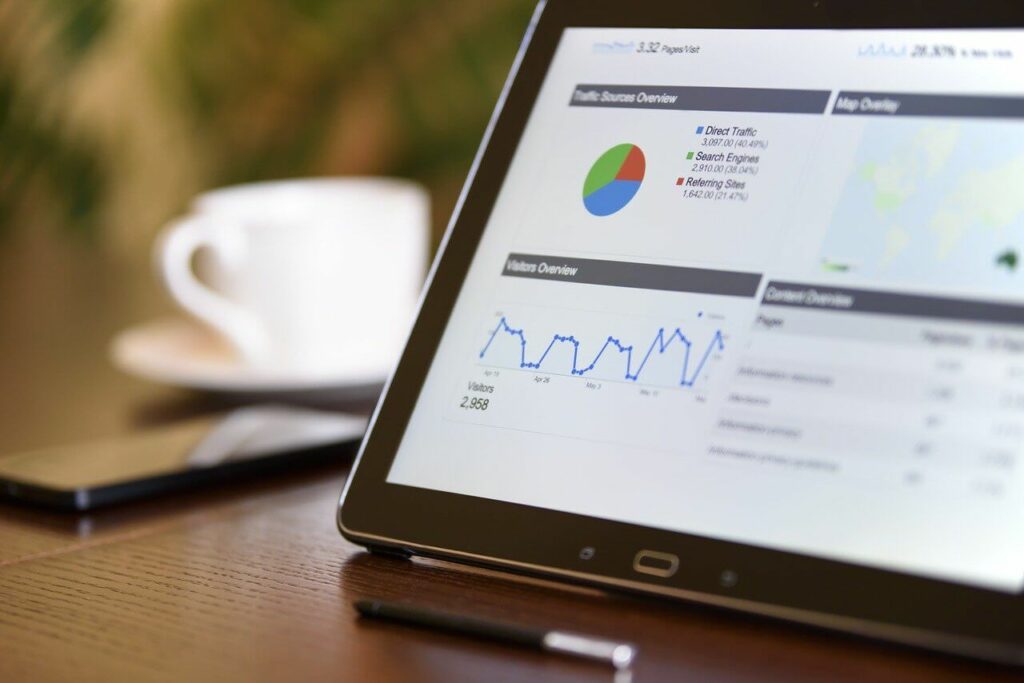 You must be enrolled in a related degrees program, such as advertising, sports marketing, or journalism, to earn a Sports Marketing Internship.
Enquire about Sports Marketing Internships at your school's career center.
Paid internships are also available for recent graduates as well as persons without a degree who have a passion for sports and are prepared to train.
Experience in sports-related activities, such as coaching or participating on a team, is preferred but not needed.
Detail-oriented, team-oriented, and willing to learn fundamental marketing and sales abilities are all desirable qualities.
For the better part, it's best to look for a Sports Internship sooner rather than later!
In case you want to do a summer sports internship, for example, we recommend looking for internship possibilities as early as the earlier season.
Many establishments love to employ in the fall, so being informed about fall virtual trade or career fairs will assist you to land the desired job!
Every organization has its own application key dates and deadlines, therefore the sooner the better!
If you're searching for a job during the academic year, begin applying 2 to 5 months in advance so you can inform your internship coordinator of your coursework and other commitments.
It's also crucial to remember that the career services office at your university will have a lot of information regarding special recruitment times at your school.
Make an appointment with your career advisor at the beginning of the school year for further assistance in preparing ahead!
Conclusion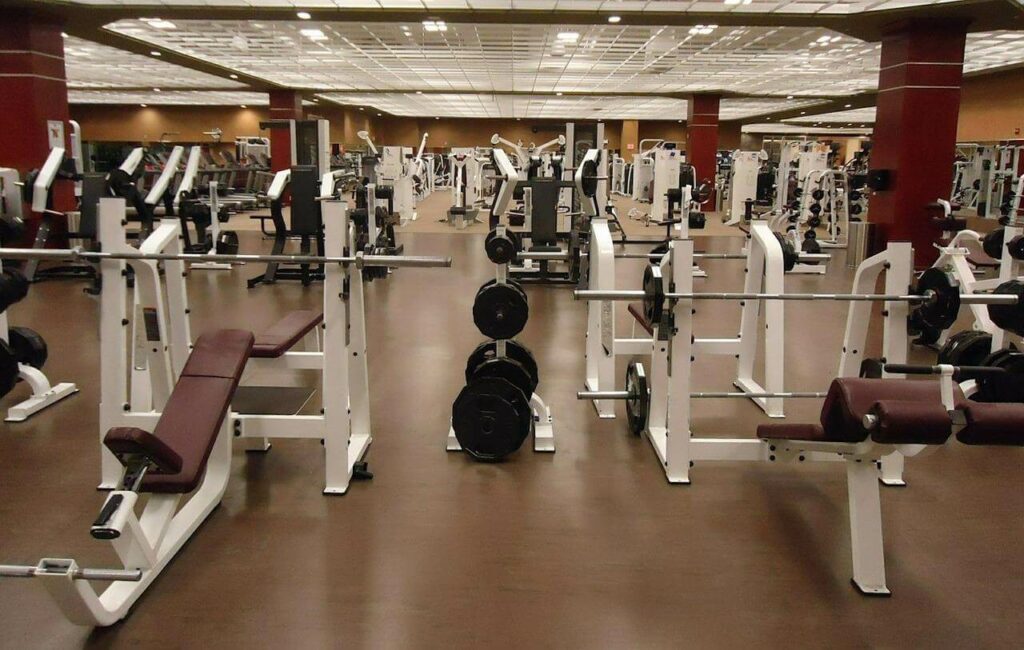 If you want a sports internship position but don't have any prior experience, acquire the necessary skills in the field.
After that, include experiences and past employment in your CV and cover letter where the skills are transferable.
If you've completed a sports marketing course or worked in a similar profession, for instance, emphasize it!
FAQs
How Do I Prepare for a Marketing Internship Interview?
There are five things you should do before your marketing internship interview:
– Take a look around the aisles and see what's available
– Pay attention to the news and express your thoughts
– Examine the company's social media pages
– Know a few high-level numbers that aren't too complicated
– Recall that today, your past is significant
How Do You Get an Internship with a Sports Team?
– Obtain the appropriate degree
– Do your homework
– Demonstrate how you distinguish from the other applicants
– Before applying for an internship, look for leadership opportunities
– Look for internships in your area
– Look for internships across the country
– However, don't be too picky
What are the Responsibilities of a Marketing Intern?
A marketing intern is a person who helps a firm with its promotional and advertising initiatives. They are in charge of administrative and secretarial tasks, as well as preparing promotional materials and developing social media campaigns.
What Do Sports Interns Do?
Sports interns are all focused on work related to their specialist field of interest. A Sports Management Intern, for instance, would be more concerned with coordinating and planning, whereas a Sports Marketing Intern would be more concerned with strategy and promotion.
What Skills Should Sports Marketing Interns have?
– Communication and Writing
– Analytical Mindset
– Management of Time and Tasks
– Perspective and Scope
– Creativity and adaptability
Click on the links below to view other related internships and the career opportunities they offer:
Reference