Hi, and welcome to this exciting article on International Relations Internship!
Our interactive article will cover how, why, and where to get International Relations Internship positions.
After reading this article, you will be clear on what it means to be an International Relations Intern.
We will specifically cover the following key areas:
What is an International Relations Internship?
The importance of an International Relations Internship
Best International Relations Internship positions
International Relations career options
Are you a student undertaking or planning to undertake studies in International Relations (IR)?
If you're, you should familiarize yourself with an International Relations Internship as this is a critical requirement for earning your International Relations degree.
The International Relations Internship will ensure that you gain real-world International Relations experience.
But what exactly is an International Relations Internship, and why is it important?
Let's get started!
What is an International Relations Internship?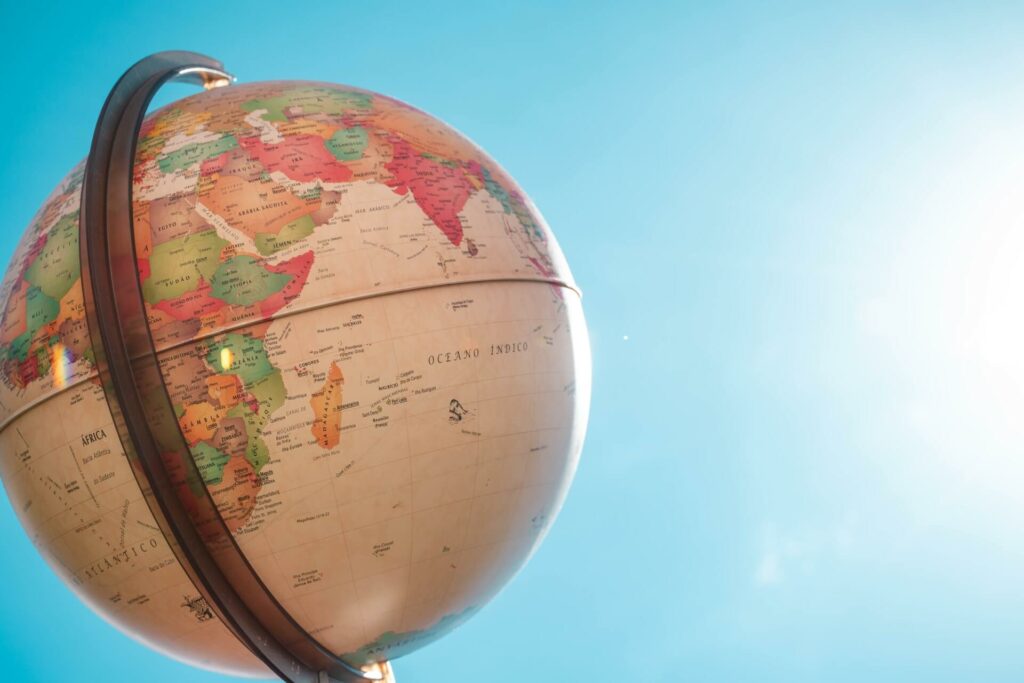 An International Relations Internship refers to applying theoretical International Relations concepts to real-life situations.
The IR Internship is a structured practical study program that helps you gain valuable, real-life international relations experience.
The internship is often a compulsory degree requirement for potential graduates, whether taking majors or minors in International Relations.
How to become an International Relations Intern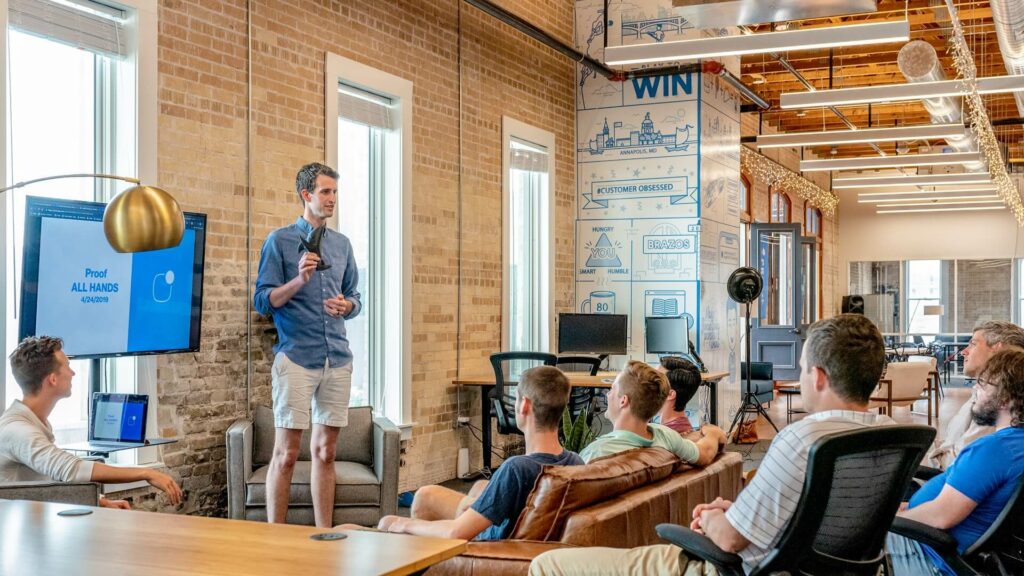 Here are the basic steps toward being an International Relations Intern:
1. Enroll in a Bachelor's or Master's degree program
The primary International Relations Internship eligibility requirement is to be a former or current Undergraduate or Master's program student.
Most IR institutions prefer students in their final year of study or recently graduated.
Consider majoring in International Relations, diplomacy, political science, or social sciences to ensure that you bag a competitive International Relations Internship.
2. Search for competitive Internship positions
To grow your professional resume and gain valuable experience, consider searching for competitive International Relations Internships in reputable organizations.
Reputable organizations that can offer you a great internship position include the World Bank, United Nations, European Union, African Union, and other international organizations.
3. Apply for internships
Applying for an IR Internship position from a reputable organization is not a walk in the park.
Since these organizations are professional, you must meet the stringent internship eligibility requirements before securing the intern position.
Here are the general eligibility requirements for IR Interns:
Be in the final year or recently graduated from an accredited IR program
Have graduate or undergraduate studies majoring in political science, international economics, international diplomacy, or related studies
Meet specific GPA requirements
Complete specific amounts of coursework or study hours
Submit a professional CV or resume
Submit professional essay
Attach academic transcripts
Continue reading to understand the duties and responsibilities of an Intern.
International Relations Intern job description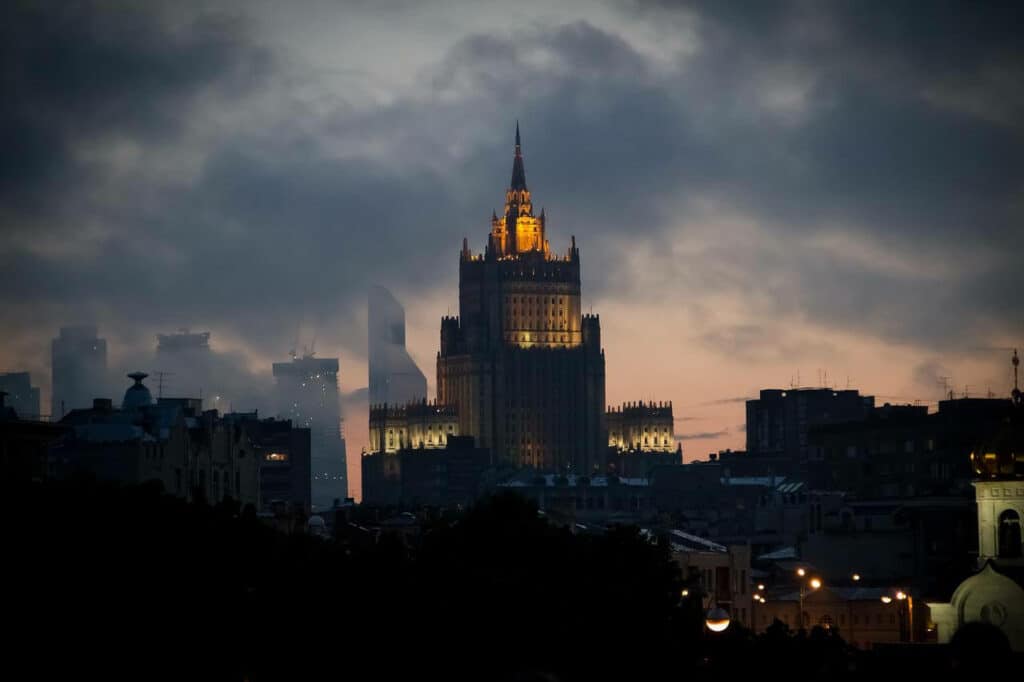 As an IR Intern, you will need to participate in your organization's day-to-day activities.
You will typically work in the international business, foreign affairs, advocacy, or human rights departments.
Here are the typical duties of an IR Intern:
Perform strategic research on diverse topics
Attend and take minutes in meetings
Draft public policy documents
Draft grant reports
Perform public outreach campaigns
Provide administrative support
Prepare work presentations
Perform all other tasks assigned by your supervisor
Importance of Internship for International Relations Students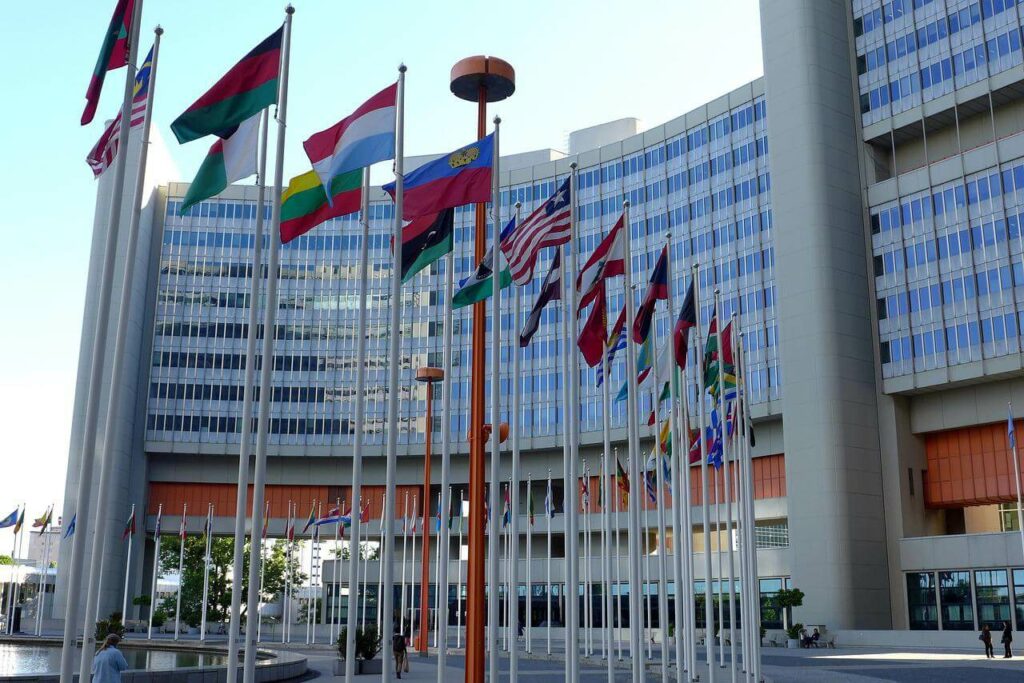 As part of your International Relations education program, you need to attend and complete an IR Internship in a respectable organization.
But is an IR Internship necessary?
Read along as we explore the importance of an International Relations Internship:
1. Gain practical experience
Internships are an excellent way of getting your feet wet in the International Relations field.
The assigned duties and responsibilities will help grow your skill set and enable you to earn relevant practical experience critical for your professional development.
Recent graduates significantly benefit from internships as they grow their professional portfolios, enabling them to apply for excellent IR jobs.
2. Satisfy your degree requirements
Most International Relations degree programs require students to complete an IR Intern program before graduating.
The structure and length of the intern program depend on your:
Type of degree
College requirements
Type of study programs
3. Networking opportunities
An International Relations Internship provides excellent networking opportunities critical for your International Relations career development.
As you work with key industry stakeholders in the International Relations field, you will have the opportunity to form excellent professional networks.
4. Mentorship opportunity
International Relations Intern programs allow you to benefit from the experience and knowledge of more experienced International Relations professionals.
Unlike in a typical professional setting where you learn the ropes by observation, mentorship programs facilitate more focused and intense training.
5. Increase your career opportunities
International Relations Internships broaden your career opportunities by introducing you to various IR organizations and professionals.
Participating in IR Intern programs opens the doors for employment opportunities in the international relations field.
6. Grow your professional portfolio
For a recent graduate securing formal employment in the International Relations field is no easy feat.
Improve your chances of securing employment by growing your professional portfolio through International Relations Internships.
The IR Internship will help you favorably compete in the job market.
7. Learn more about the International Relations career
Engaging in an International Relations Internship allows you to delve deep and better understand the profession.
The International Relations Intern program will help you identify the qualities and attributes you require to succeed in this field.
Where do International Relations Interns work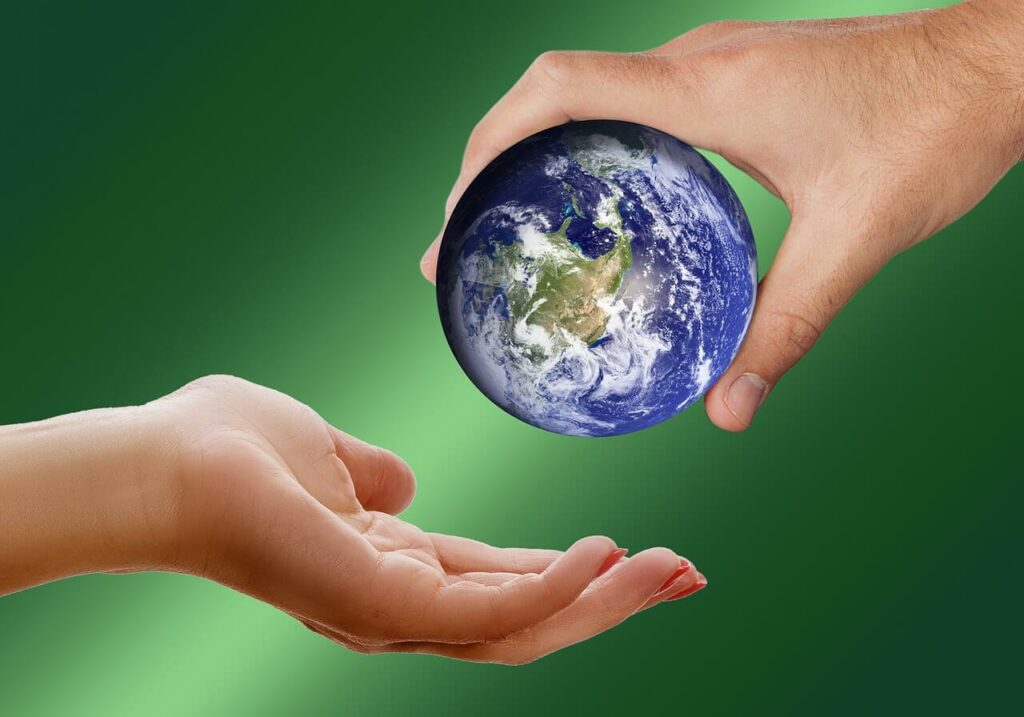 International Relations majors can intern in various organizations and settings, including:
Embassy
Foreign affairs offices
National security agencies
Non-governmental organizations (NGOs)
International development banks
Teaching institutions
Law offices
Private sector
Non-profit organizations
Types of International Relations Internships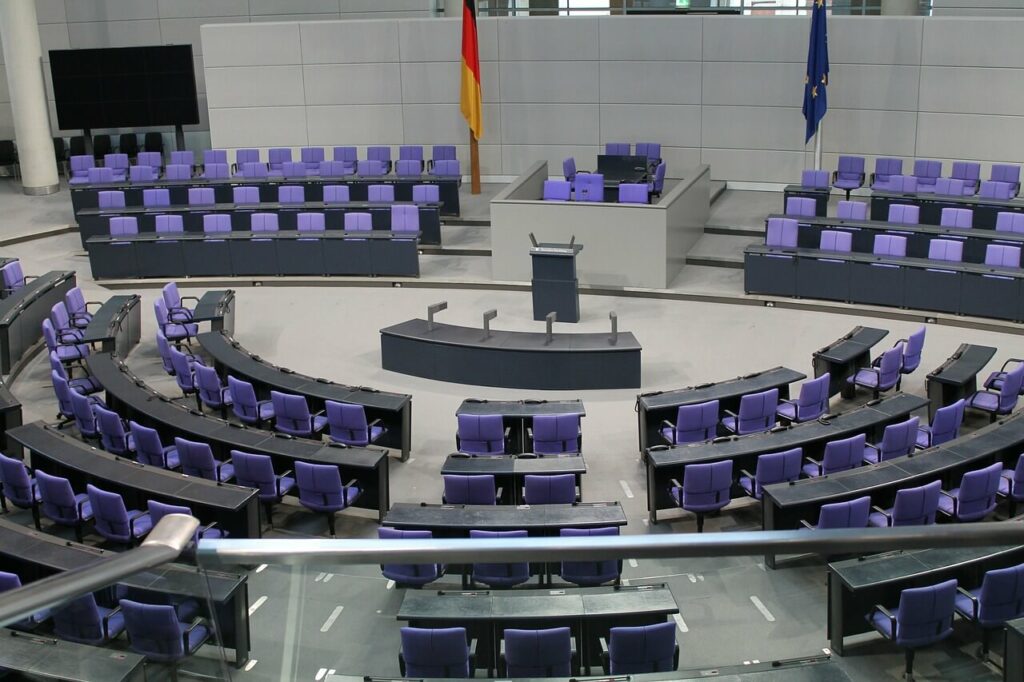 There are several types of International Relations Internships that you can pursue, including the following:
1. International Internship
International Internships occur outside the US with large multinational companies, NGOs, Non Profit organizations, or Government agencies.
Consider taking up an International Internship as it offers you numerous advantages, including the following:
Enjoy diverse cultural, religious, and language experience
Grow your global network
Improve your interpersonal and communication skills
Broaden your international view
Grow your professional portfolio
Provide competitive advantage during job interviews
Consider signing up for International IR internships with the US Foreign Service, United Nations, European Union, World Bank, or other global organizations.
2. Summer internships
Summer internships are usually eight to twelve weeks of IR Internships and occur during the summer break.
Full-time or part-time summer internship programs are popular since college students don't have heavy academic loads during summer.
Consider securing a summer IR Internship, as you'll be able to cover more ground without too many distractions.
3. Paid Internships
Large multinationals and global think tanks often provide paid internships.
Paid internships allow you to learn and earn, perfect for recent graduates.
Organizations offering paid internships include the Center of Strategic and International Studies (CSIS), the Council of Foreign Relations (CFR), and American Foreign Association Internships (AFSA).
4. Non-profit Internship
Unlike paid internships, non-profit internships provide community services through volunteer services.
Non-profit internships are excellent opportunities for you to grow your skills in advocacy, fundraising, and grant preparations.
Consider interning for non-profit international relations firms like the Center for Democracy and Technology, Global peace, and Amnesty international.
5. Political Internships
Political Internships are usually with the state department or elected political leaders (congressmen, senators).
These prestigious internship positions provide you with practical, hands-on training on political research, drafting outreach campaigns, and mobilizing election activities.
Consider Political Internships if you're interested in the field of politics.
6. Cooperative (Co-op) Internship programs
The Co-op Internship program is markedly different from the typical International Relations Internship.
Unlike the usual type of Internship that lasts a few weeks or months, the co-op program usually takes between one to two years and allows you to gain a deeper understanding of the IR field.
The co-op program is usually a joint operation between the University, employer, and the International Relations student.
7. Spring Internships
Spring Internship refers to the intern programs that students enroll in during the spring semester of junior high school or their undergraduate degree.
Since the spring internships often coincide with the regular semester, fewer students choose this option and prefer waiting for summer.
Spring Internships are great for International Relations students because:
There is less competition for intern positions
Spring internship can carry over to summer
Prove to employers that students can manage their time
Students can cover more internships in spring and summer instead of summer only
Enable students to learn more unlike in summer when its the slow season
Prove that the student is ambitious and hungry for career growth
Average Salaries for International Relations Interns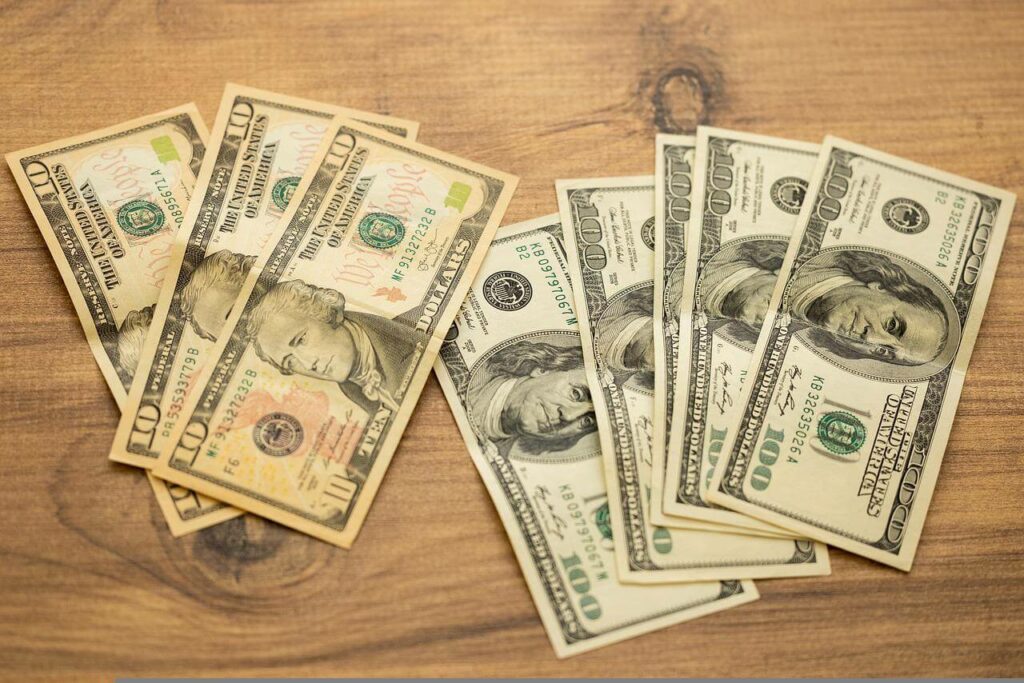 Most International Relations Internship programs offer interns a stipend, while others provide a salary.
Here are the average salaries for International Relations Internships paid positions.
Council on Foreign Relations Intern salaries
These are the average salaries for Interns in the Council on Foreign Relations.
Glassdoor
According to data from Glassdoor.com, the average base pay for an intern in the CFR is $34624 per year.
Glassdoor further reveals that the 25th percentile earns $33000 while the 75th percentile earns $35000 per annum.
Salary.com
According to Salary.com, CFR Interns earn an average of $67313 per year.
Further salary data reveals the following:
25th percentile – $58399 p.a
75th percentile – $76266 p.a
CSIS Internships
CSIS offers paid internships to Graduate and Undergraduate students across its various offices and agencies.
Here is the average CSIS intern salary according to different salary sources.
Glassdoor
According to Glassdoor.com, CSIS Interns earn an average base salary of $21222 per year with an additional $120 bonus.
Here is a breakdown of the average intern salary at CSIS:
10th percentile – $13000 p.a
25th percentile – $20000 p.a
50th percentile – $27000 p.a
75th percentile – $46000 p.a
Zippia
According to salary data from Zippia.com, intern positions at CSIS pay an average annual salary of $29000.
The salary ranges from $24000 to $36000 between the 25th and 75th percentile.
Amnesty International
These are the average Amnesty International salaries according to different salary sources.
Glassdoor
According to Glassdoor.com, an International Relations Intern earns an annual salary of $31500.
Indeed.com
Indeed.com pegs the annual Amnesty International Intern salary at $27920
An Intern's salary ranges depending on the department and location.
USAID Internship Salary
USAID usually offers paid internships to Undergraduate and Graduate students in their various offices.
Here is a brief overview of the average USAID-paid internship salary.
Careerbliss.com
According to salary data from Careerbliss.com, USAID Interns earn an average salary of $43000
Glassdoor
According to Glassdoor, USAID Interns receive an annual salary of $44273 per year.
Further salary data reveals the following:
25th percentile – $38000 p.a
75th percentile – $52000 p.a
Best Internships for International Relations Students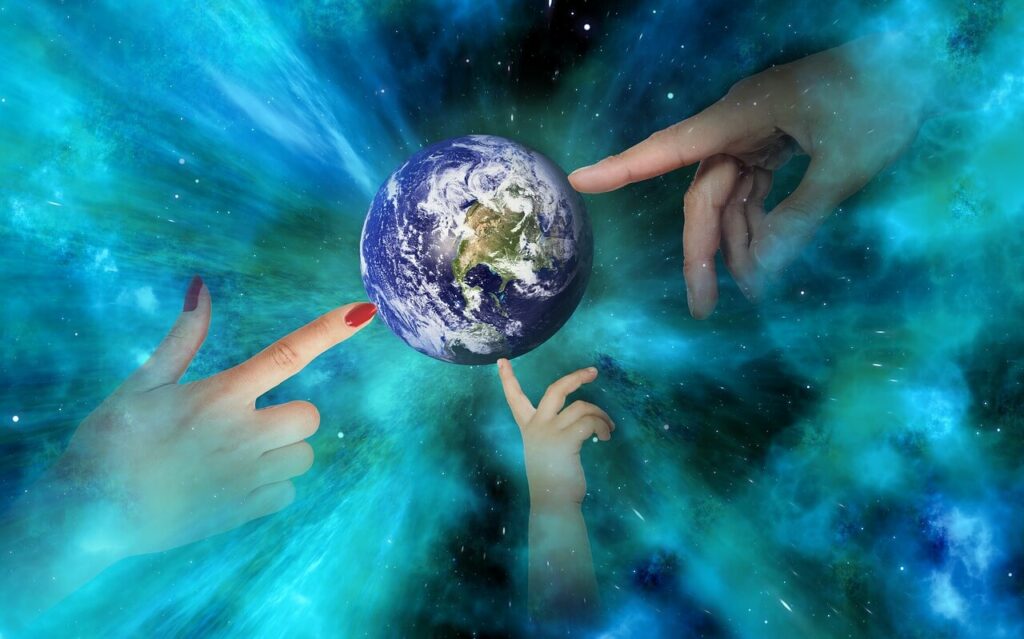 There are dozens of internship opportunities available for international relations majors.
This section will review some of the excellent internship opportunities available for you.
1. Best International Affairs Internship opportunities
An International Affairs Internship is a work program that introduces students to the study of international diplomacy.
In this internship program, you will learn:
How to prepare effective communication strategies
Create print and digital content
Take minutes and summaries in meetings
Conduct strategy sessions
Here are a few excellent International Affairs internship opportunities:
The Borgen project
Council on foreign relations
The Atlantic Council
United Nations
World Bank Group
International Monetary Fund
Habitat for Humanity
Peace Corps
2. Best Foreign Policy Internships
Foreign Policy Internships mainly focus on equipping candidates with the skills and training to excel in roles that deal with US interests globally.
Duties of a foreign policy intern include:
Conducting research
Take notes in strategy meetings
Draft report and memos
Conduct Foreign Policy analysis
Here are the best Diplomacy Internship opportunities available for you:
US Foreign Office Internship Program
American Foreign Policy Council
Harvard Center for International Development
Center for international policy
RAND corporation
Brookings Institution
3. Best International Security Internships
International Internships focus on international security policies, threats to global peace, conflict resolution, and human rights.
Securing an internship in a global security organization will better prepare you for a career in international security.
Some of the best organizations offering International Security Internships include:
International Institute for strategic studies ( Washington DC)
New Frontier Services (Brussels, Belgium)
Nato Defense College (Rome, Italy)
European Union Institute for Security Studies (Paris, France)
German Institute for International and Security Affairs (Berlin, Germany)
Council on Foreign Relations (New York City)
4. Best US Foreign Service Internships
Foreign Service Internships are an excellent way of joining the diplomatic career path.
As a Foreign Service Intern, you will have the following responsibilities:
Draft and fact-check policymaker's reports
Attend high-level meetings and take minutes
Plan and execute events
Engage in public outreach and education campaigns
Here are some excellent Foreign Policy Internship opportunities available for you:
U.S. Department of state
United States Department of Commerce
Foreign Agricultural Services
US Foreign service internship program
Council of Foreign Relations (Washington)
5. Best Foreign Policy Initiative Internships
Foreign policy initiatives usually comprise think tanks and academic research groups that champion the diplomatic engagement of the US in global matters.
Securing a Foreign Policy Initiative Internship is an excellent way of gaining experience for roles in aid agencies, NGOs, and non-profit organizations.
These are some of the best Foreign Policy Initiative Internships:
Foreign Policy Research Institute (FPRI)
United States Institute of Peace
Foreign Policy Initiative ( Washington, DC)
International Relations Internship tips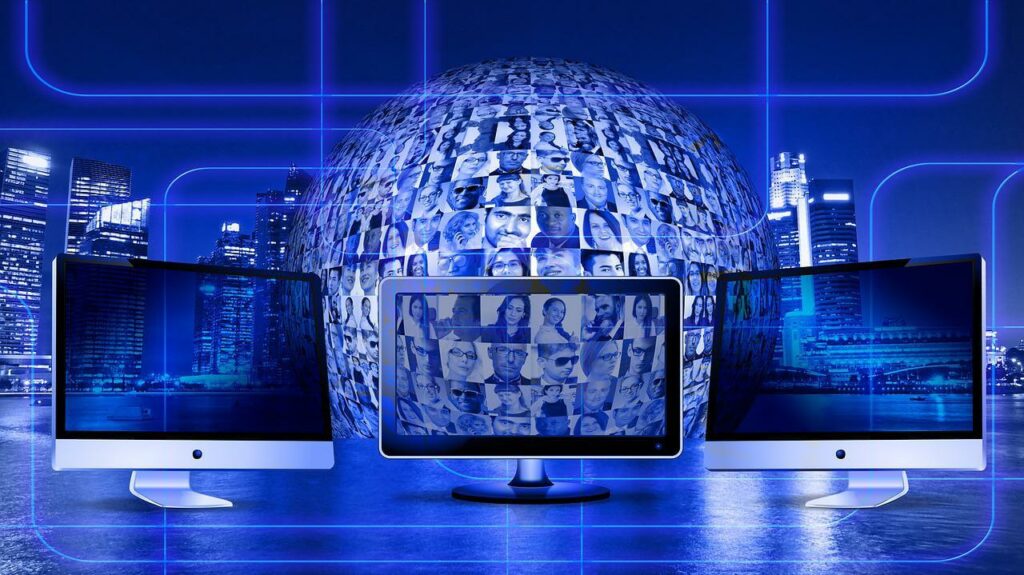 You must secure an excellent International Relations Internship if you plan to succeed in the competitive International Relations job market.
A good IR Internship will improve your professional CV allowing you to compete favorably in the job market.
Here are a few tips to ensure that you reap the maximum benefits from your IR Internship:
Intern in a big organization like the UN, EU, AU
Use your internship to network
Leverage internships for more permanent work
Avoid internships that aren't challenging
Don't be overconfident
Avoid being too idealistic
Set goals
Be organized
Keep track of your projects.
Learn as much as you can
Consider unpaid Internships if paid internships aren't available
What careers can you pursue with International Relations training?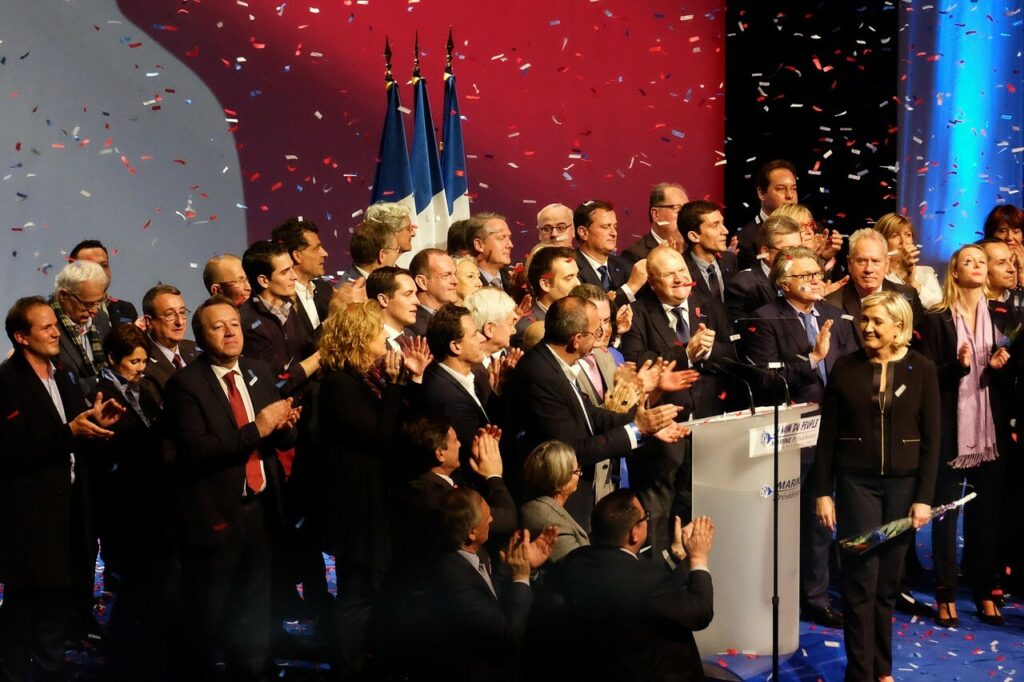 Here are a few excellent International Relations career options that you can pursue:
Language specialist
Public relations specialist
Intelligence specialist
International benefits analyst
Interpreter
Political consultant
Political Lobbyist
International Marketing professional
Translator
Conclusion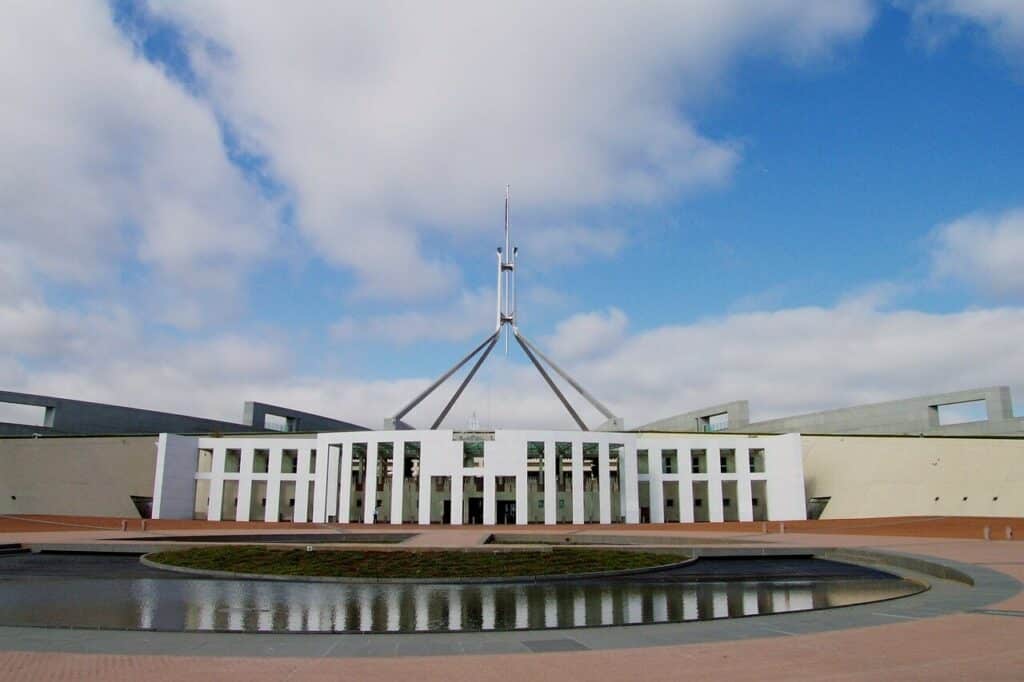 An International Relations Internship is a critical requirement if you wish to work in International affairs or other related fields.
You will gain first-hand, practical experience in the field through the internship, which is vital for your future success.
Additionally, you will be able to build a robust professional network and grow your professional resume.
Consider interning in an International Relations organization that offers you an excellent IR experience and potential for future employment.
We hope that this interactive article has answered all your questions on International Relations.
Feel free to continue reading for in-depth answers to our readers' frequently asked questions.
FAQs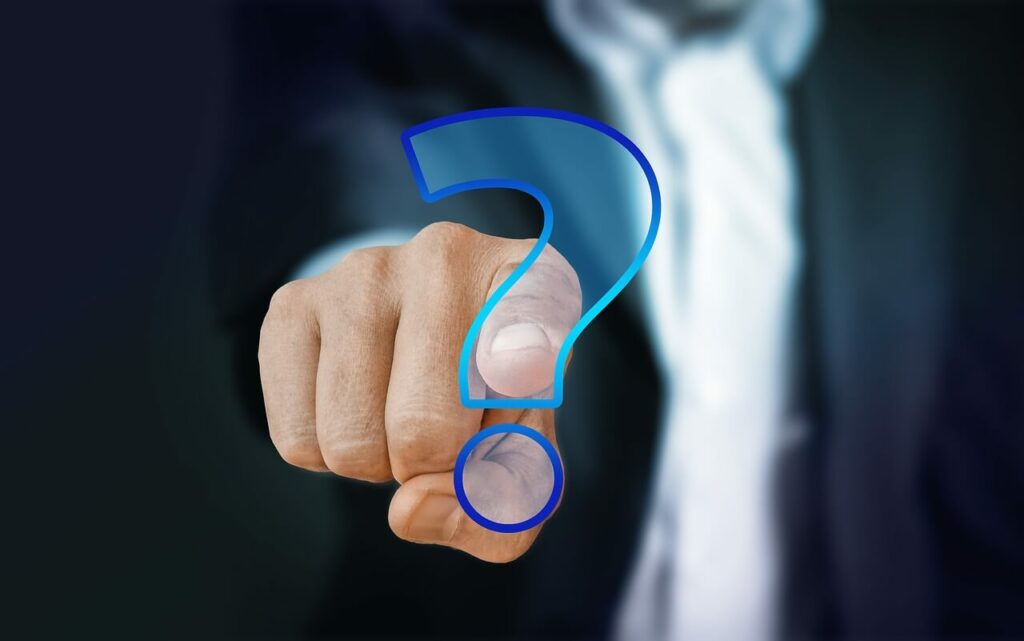 How can I get experience in International Relations?
Here are a few ways you can get International Relations experience, whether you're a current college student or a recent graduate:
– Enroll in International Studies internships
– Work with an International Relations mentor
– Volunteer for an International Relations organization
– Attend IR events
– Work for International Relations companies
What can IR majors do?
Here are a few of the careers you can pursue with an International Relations major:
– Translation
– Political consultant
– Intelligence specialist
– Language specialist
– International Marketing specialist
– Public relations specialist
– Interpreter
– International benefits analyst
– Economic analyst
– Non-profit program coordinator
– International policy analyst
– Foreign affairs analyst
– Interpreter
– Diplomatic agent
– Regulatory affairs manager
What are good Internships for International Relations majors?
Check out the following excellent Intern opportunities for International Relations majors:
– Council on Foreign Affairs (CFR)
– The Blavatnik Internship Program
– The Heritage Foundation
– World Endeavors
– United States Department of State
– German Institute for International and Security Affairs
– Albright StoneBridge Group (ASG)
– USAID
– United Nations Development Program
Can I do an International Relations Internship as an International Student?
International students with a student F-1 visa can secure IR Internships in the US. The Optional Practical Training status in the F-1 student visa allows students to work with American international relations organizations as interns. Consider approaching your Designated School Official (DSO) for assistance in securing IR Internships.
What are some International Internships at the UN?
Here are some UN organizations that offer International Internships:
– Economic and Social Commission for Western Asia
– United Nations Alliance of Civilizations Internships
– UK Mission to the United Nations
– U.N Food and Agriculture Organization
– UN Office for the coordination of humanitarian affairs
– United Nations Educational, Scientific and Cultural Organization (UNESCO)
What tasks does an International Relations Intern do?
International Relations interns perform the following duties:
– Attend meetings and take minutes
– Research, fact check, and prepare reports
– Participate in public outreach and awareness campaigns
– Help in fundraising and preparing grants
– Analyzing and forecasting socio-economic trends
– Job shadow their supervisors
– Perform any other duties assigned by their supervisors
Do International Interns get paid?
Follow these steps to secure an internship at the International Court of Justice (ICJ):
– Identify your preferred intern position
– Meet the education requirements (undergraduate or postgraduate degree)
– Meet immigration, insurance, and travel requirements
– Submit CV and cover letter to the recruitment registrar at recruitement@icj-cij.org
What are remote International Relations jobs?
Remote International Relations jobs are those jobs that don't require the physical presence of an IR professional due to security, logistics, or language challenges. For Instance, a UN analyst for the Middle East can get the job done without visiting the Middle East using the internet and electronic media.
Click on the links below to view other related internships and the career opportunities they offer:
References