Welcome to the most elaborate guide on Medical Coding Internship!
In this article, we will be unpacking what a Medical Coding Internship is, where one can secure an internship and tips that you can use.
Reading this guide will give you all the details you need to pursue a Medical Coding Internship.
We cover the following:
What is a Medical Coding Internship?
Where to gain experience as a Medical Coder Intern?
How to look for an internship
Salary expectations
Let's dive in!
What is Medical Coding Internship?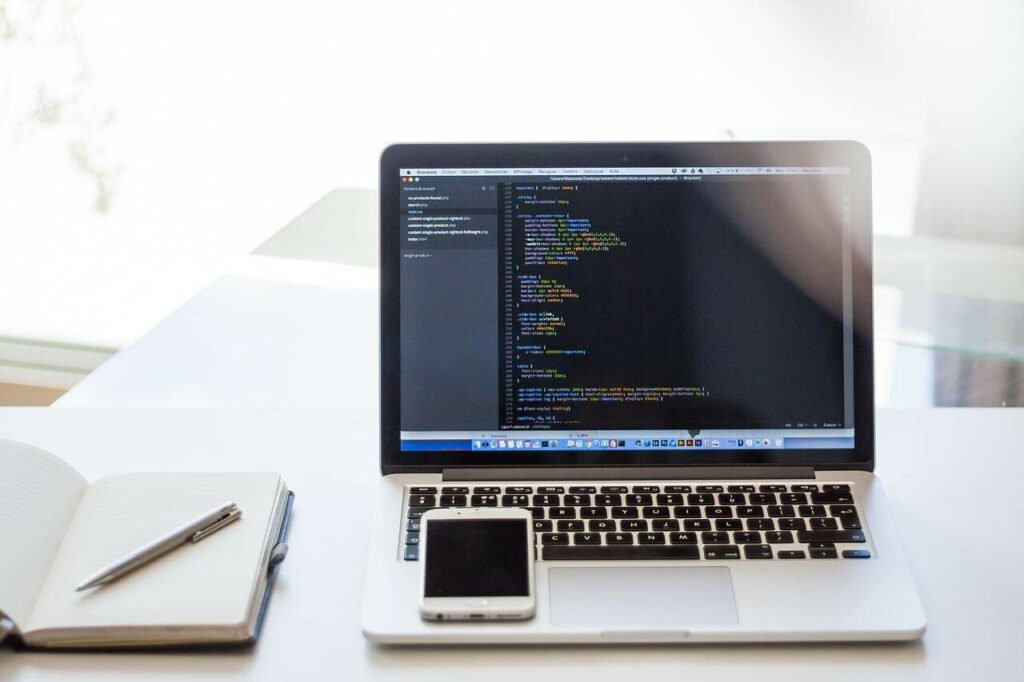 As a Medical Coder Intern, your objective is to learn how to evaluate a treatment procedure and translate it into a code that can be used to bill the patient or their health insurer.
This internship includes inpatient and outpatient coding practice sessions and timed coding activities.
Many aspects of the job are off-limits in a Medical Coding Internship, so you may spend a lot of time working on practice cases under the supervision of a professional Medical Coder.
Many healthcare organizations have a structured program for each intern, including topics like privacy and HIPAA compliance.
The Medical Coding Internship program interns usually use medical terminology, apply clinical thought processes, and conduct research.
When considering when to obtain extra information from patients, you may be asked to use your best judgment.
Medical Coder Interns must have enrolled and completed a computer science program.
The job description of a Medical Coder
Medical Coders work in hospitals, clinics, and other healthcare settings to help patients and insurance companies communicate more effectively.
They spend most of their work manually updating patient files with medical codes and evaluating patient files.
Medical Coders employ established standards for assigning a code to a patient's file, making it easy for insurers to understand what types of care they cover under a patient's plan.
Medical Coders also gather material to back up their coding decisions and defend claims that have been unfairly denied.
They examine every aspect of a patient's visit, including diagnostic tests, medical conditions, consultations, in-office procedures, and medicine administered.
The intern will be needed to sit and frequently type while completing the duties of this job.
Individuals with impairments may be able to perform essential functions with reasonable accommodations.
A Medical Coder's duties and responsibilities differ from one healthcare facility to another.
A Medical Coder's major responsibility is to assign medical procedures and diagnosis codes.
A Medical Coder's other roles and obligations include:
Compliance of codes with government policy and insurance guidelines
Filing to insurance companies, diagnosis, and CPT coding
Following medical coding policies and norms
Perform billing-related tasks such as claim edits, rejections, submission follow-up, and denials
Offer consulting solutions and auditing services to ensure medical records follow correct clinical documentation
Receiving and examining patient charts and documentation for accuracy and verification
Following up on any information that is unclear to other team members
Obtaining information from various sources, analysis, and the generation of regular reports
Implementing tactics and strategic methodologies
Evaluate any recorded medical misconduct by examining and determining the medical procedures, diagnoses, or circumstances resulting in the malpractice
Where can Medical Coders Interns gain work experience?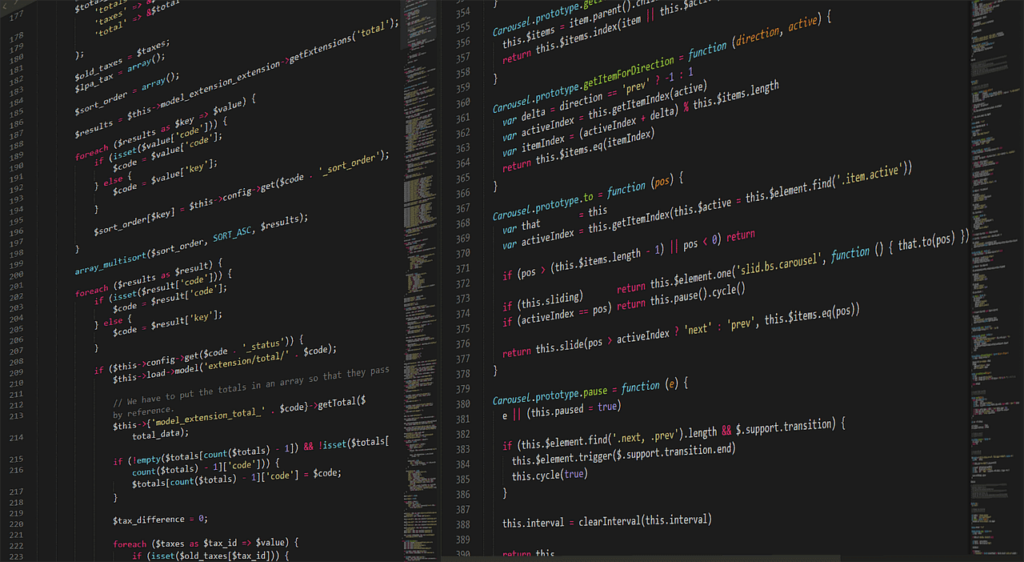 Medical Coders are employed in various settings, including doctor's offices, surgery centers, hospitals, part-time jobs on the internet, and healthcare systems.
Some experienced Coders can work from home as contract workers or through employers.
Coding necessitates a high level of attention to detail.
You'll learn how to apply HIPAA daily and how to use the ICD-10-CM, ICD-9-CM, CPT, CCS, and HCPCS codes in practice.
The Coder must thoroughly analyze the patient's documentation to learn the diagnosis and itemize every service rendered.
The provider will not be compensated if a service is not paid for.
If the Coder selects the incorrect code, the supplier may be required to refund any overpayments or face legal action for overbilling.
Medical Coders employ a standardized classification system to code patient information for insurance claims, databases, and registries.
According to the Bureau of Labor Statistics, or BLS, most businesses, such as hospitals, physicians' offices, and other medical institutions, prefer applicants with a postsecondary certificate or associate degree in medical coding and billing.
Medical coding books and classes can be acquired online for free or at a minimal cost.
These valuable resources provide self-paced training that can assist you in preparing for a healthcare career.
Practical experience is sometimes the most excellent way to learn something.
A structured internship can provide you with practical coding experience.
Contact local physicians' offices, hospitals, and other medical facilities to obtain an internship.
The internship program at National MD Billing is an excellent approach for interns to gain real-world knowledge and experience in the medical billing and coding sector.
The internship program is meant to provide our interns with meaningful work experience to add to their resumes while also assisting them in finding jobs.
If an opportunity does not present itself, inquire about volunteering in a health information management department.
This will provide you the opportunity to learn from seasoned professionals.
If this fails, inquire if previously coded records can be reviewed and recorded.
This will allow you to practice on your own with genuine records.
How do you find a Medical Coding Internship?
There are several ways to look for an internship opportunity, including:
Searching on a job website: Websites such as Indeed or LinkedIn are excellent resources for learning about career and internship opportunities in your area – use their search filters to find medical billing and coding internship opportunities
Make use of your contact: If you know someone who works in the medical billing and coding area, ask if they know of any open internships at their place of business or adjacent institutions
Attend job fairs: Job fairs are a terrific way to see what firms are hiring and meet with representatives from those companies and can also allow you to hand out your resume, make introductions, and understand the medical billing and coding internships available in your area, which may land yourself an opportunity in a company offering entry-level jobs
Check with your school to see if they're organizing any events or if they have any business connections you can take advantage of as this will allow you to meet other students and professionals and form relationships – our school may also provide career counseling to assist you in presenting your best self
Also, consider approaching the AAPC for a possible recommendation for a Medical Coding Internship position.
The organization has networked with certified Medical Coders and other affiliated organizations all over the country.
Salary expectations
The average monthly wage for an Intern Medical Coder in the United States is $3,851 as of May 19, 2022.
While monthly wages for Intern Medical Coders range from $2,750 (25th percentile) to $4,333 (75th percentile) on ZipRecruiter, the majority of Intern Medical Coder salaries now range from $2,750 (25th percentile) to $4,333 (75th percentile) across the United States.
The typical compensation for an Intern Medical Coder ranges widely (up to $1,583), implying that there may be numerous prospects for growth and higher income dependent on skill level, job title, location, and years of experience.
Tips for getting Medical Coder Internship jobs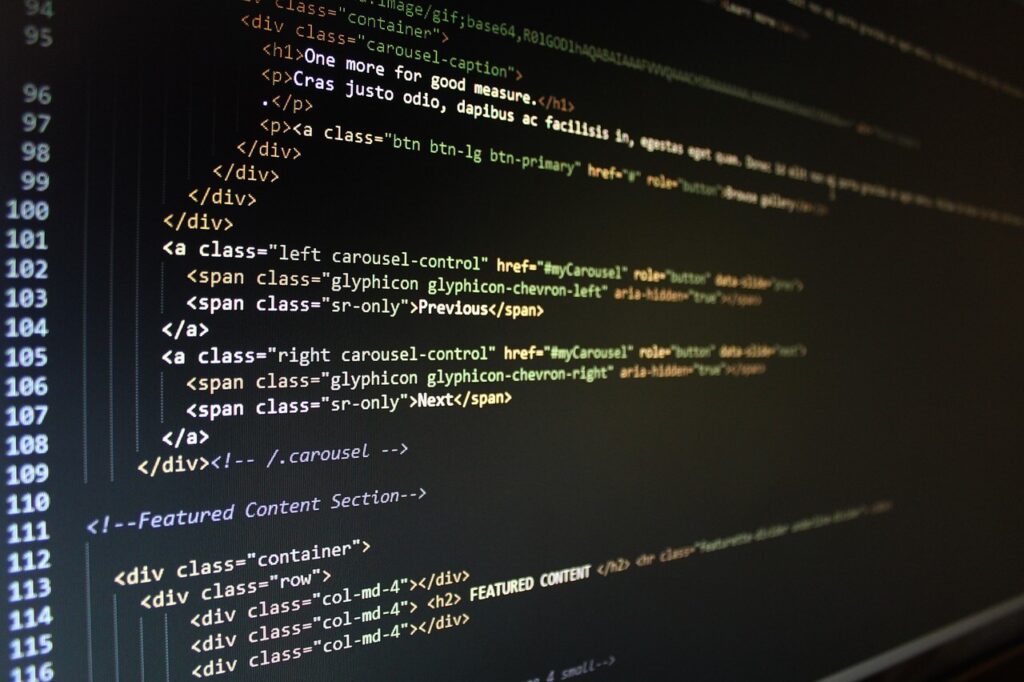 Work as a Medical Records Clerk
Medical Records Clerks are in charge of patient files within a healthcare center.
Working as a Medical Records Clerk allows you to gain experience in some of the same healthcare settings where medical billers and coders are employed.
Working in medical records while pursuing your medical coding and billing degree may be advantageous if you are able.
You'll already be ahead of the game when it comes to your peers.
Consider joining a professional organization
Professional associations can help you lock down an internship.
Still, they also provide many other career benefits, such as networking with other professionals, continuous education, special certifications, job opportunities, and the latest in industry developments and career news.
Two major professional organizations represent Medical Coders and billers:
American Health Information Management Association (AHIMA)
The American Association of Professional Coders (AAPC)
Get Certified as a CPC/CPC-A
If you are looking for a sure way to build your career as a Medical Coder and stand out from your peers, consider certification.
A CPC or CPC-A certification will open many doors for you as organizations will trust they are dealing with a competent and reputable professional.
As you undertake certification to be a Medical Coding Specialist, you will also gain expertise in several other competencies such as coding claims, medical billing, patient billing communication, and insurance.
Your certificates and education are among the first things employers consider when evaluating prospects.
Working with a Temporary Staffing Firm
Both the company and the employee benefit from temporary employment agencies.
The employer can swiftly hire essential personnel without going through the trouble of advertising the vacancy and interviewing multiple individuals.
The individual is employed on a contract basis for a limited time (usually six months or less).
If you're looking for your first stint in medical coding, you should value experience over any other job element.
The use of a temp agency could be perfect for you.
More importantly, many temporary employees offer a position that is known as a temp-to-hire.
That means that when the employee's contract expires, they have the option to join the company full-time, provided that you have met the obligations of the position during the term of your temporary employment.
Job Shadow
Do you have an older colleague with significant experience in the medical coding field?
Shadowing an experienced professional will give you a feel of what to expect as you join the industry.
Another benefit of shadowing is in the informal nature of it.
You may get to know the true secrets of the medical coding industry, giving you an advantage over your peers in the long run.
During your time, make sure to ask any questions that you can conjure up; your yearning for knowledge will give you a chance to learn as much as possible.
Internships are an excellent place to start
An internship helps you obtain practical experience in the environment you will practice in the future.
Some internships are compensated, but the majority are not.
However, there are numerous other advantages to interning:
Networking with more experienced professionals
gaining significant work experience to include on your resume
Apply what you've learned and refine your talents
Possible promotion to a full-time position at the end of the internship
Volunteering
Volunteering can help you start a new job in one of two ways.
They can be valuable resources when it comes time to apply for your first medical billing and coding job, and they may be able to suggest places to look.
First, it will assist you in filling in any gaps in your resume, which is especially useful if you have been looking for a job for a long time.
Second, volunteering at a healthcare center where you want to work can often put you in direct contact with hiring managers.
Take an office or Front Desk Position in a Healthcare Facility
Working as a front desk receptionist in a healthcare facility is an excellent method to obtain helpful field experience.
However, if you're looking for a new job in medical coding or billing, it's also one of the most excellent methods.
You will be the first to know when a medical or coding position becomes available if you can demonstrate how professional and valuable you are as a front desk receptionist.
You can also build a rapport with the recruiting manager, making landing an interview much easier.
Conclusion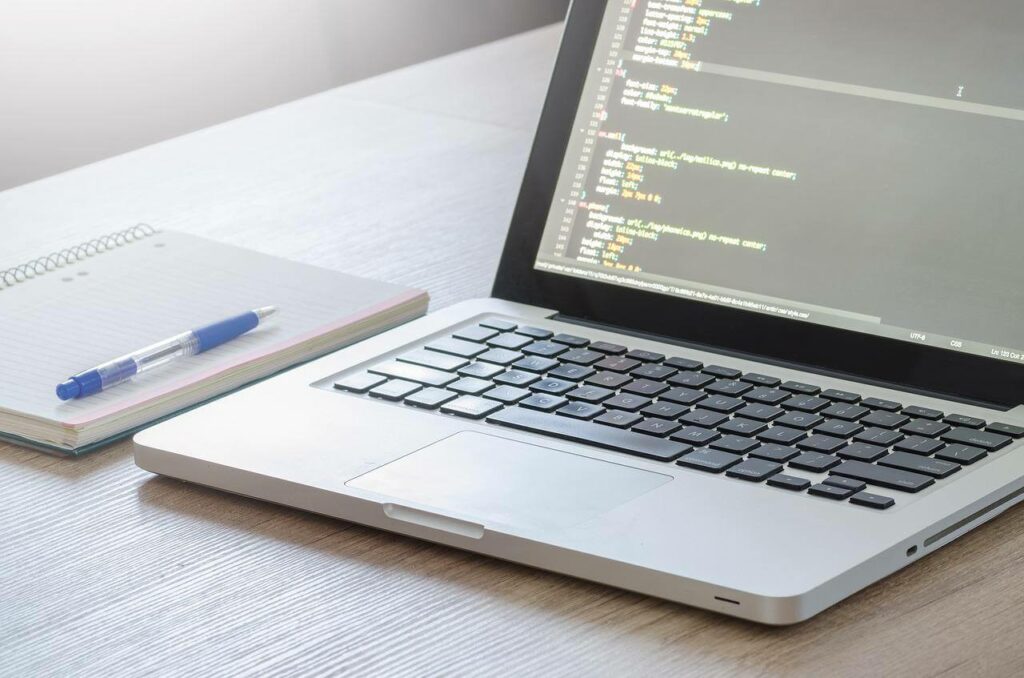 Providers would have to do a lot more work to interact with insurance companies if they didn't have coders, which might drive up the cost of services.
There is an entire specialist industry dedicated to medical records and clinical data within the medical area, and a medical coding position might be an ideal entry point.
Even though Medical Coders perform the same tasks regularly, they require a mix of transferable and technical abilities to excel in all aspects of the work.
Medical Coders work in a wide range of settings.
Turning charts into code is the most usual at hospitals and clinics; however, medical consulting firms can also do these conventional chores from their offices.
Medical Coders evaluate the validity of codes and claims in law firms and insurance companies.
Government agencies frequently employ Medical Coders to handle Medicare and Medicaid claims, but they may also be enlisted for research purposes.
Teaching, like most professions, is an option.
Last but not least, some Medical Coders choose to work from home.
Though it depends on prior work experience, a Medical Coder's responsibilities are virtually entirely digital, making it a perfect position for remote work.
FAQs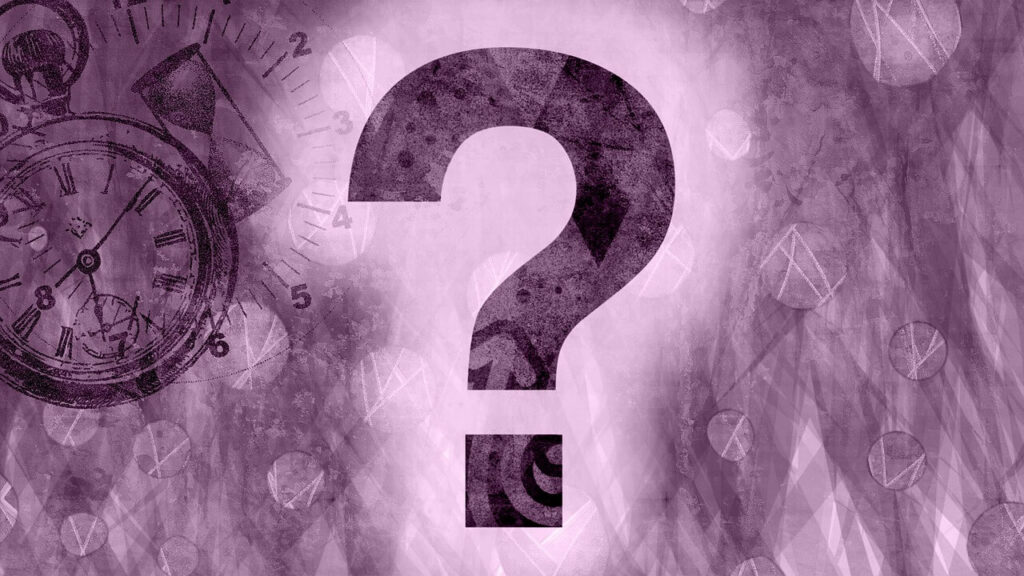 What do you do in a Coding Internship?
Writing code, debugging code, working with front- and back-end design aspects, and offering input on the user interface (UI) and user experience (UX) features are duties you may expect to do during a coding internship. You will be expected to report to a Certified Medical Coder.
Is Medical Coding still a good career?
Medical coding is expected to rise faster than the rest of the economy, with the employment of Medical Coders expected to increase by 15% by 2024. Medical Coders are critical to the proper operation of the revenue cycle in the healthcare industry, so the demand for them is expected to grow.
How long is a Medical Coding Internship?
An internship in medical billing and coding might help you obtain valuable work experience and make connections in your chosen area. Most internships last six to twelve months. However, should you do a good job, you could be promoted from Medical Coding Intern to a full-time position.
Are Medical Coders in high demand?
Medical coding professionals are in high demand due to changes in health insurance legislation, technological improvements, and rising demand for medical services. According to the BLS, demand for medical coding professionals is expected to increase. This means a lot of new work opportunities.
What is the difference between an internship and an externship?
Both are short-term opportunities for entry-level graduates to gain experience. An internship is a paid position where the intern learns through completing tasks and projects assigned to them. An externship is where the younger professional shadows an experienced college to learn more about the rigors of the job.
Is medical coding a stressful career?
The medical billing and coding industry requires a professional to be exact and accurate in their work as it determines the effectiveness of the facility. Compared to other medical professions, it can be considered to be a stressful or overwhelming profession.
In which states are medical coders paid the best?
Information from the Bureau of Labor Statistics reveals that the best paying states for Medical Coders include Washington, Columbia, Alaska, New York, and Massachusetts. The variance in salary can be attributed to the cost of living, location, experience, and the organization itself.
Click on the links below to view other related internships and the career opportunities they offer:
References