Hello again, Welcome to another comprehensive article on Healthcare Management Salary!
In this article, we will unpack how much Healthcare Management professionals make per State, per their years of experience, and also compare them to other professionals in the industry.
Reading this guide will give you all the information you need should you consider a career in the profession.
We cover the following:
Healthcare Management Salary Overview
Healthcare Management Salary per State
Healthcare Management Salary per year of experience
How to earn more
Let's begin!
Healthcare Management Salary overview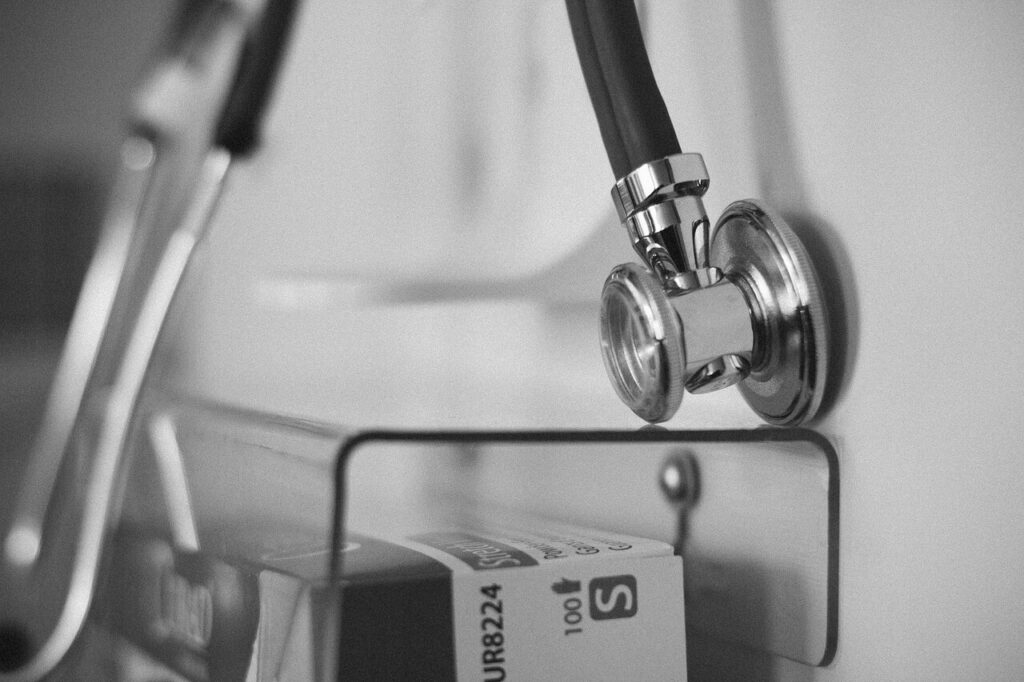 Do you want to be a part of a healthcare or clinic's executive team?
What about achieving the top rank in a hospital as the Director?
Then it would be best if you considered a career as a Healthcare Administration expert.
Healthcare facilities are looking for the expertise and input of such professionals to help them lead the company's daily operations.
If you're considering a career in Healthcare Management, survey the average salaries and the industry's growth potential to ensure you're making the best decision possible.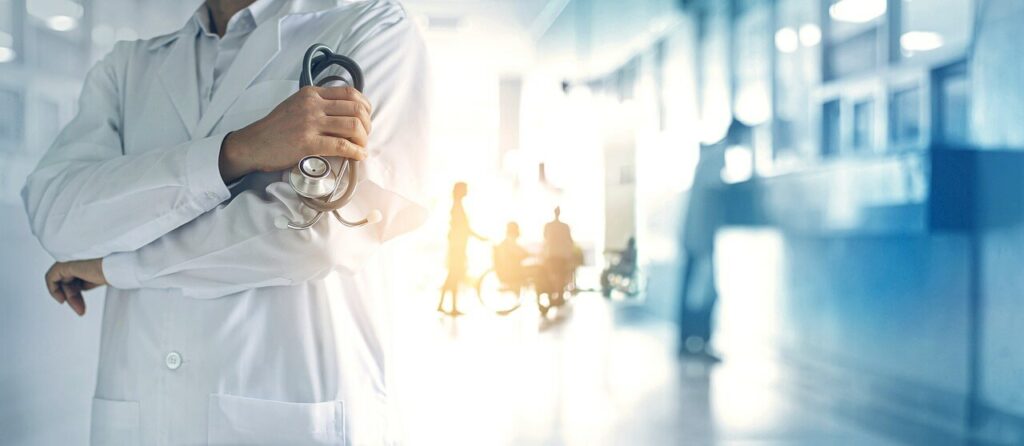 The best options provide opportunities for advancement as well as competitive pay packages.
Here's a look at what average salaries in Healthcare Management have been reported.
Healthcare Management is one of the country's fastest-growing sectors, and salary data for various jobs are available.
These jobs have a lot of room for advancement, but they also pay well and come with professional benefits like personal autonomy, employee satisfaction, and transferable skills.
Most jobs require Managers to have relevant industry experience and training, such as a bachelor's degree, certification, or master's degree because these jobs pay well.
A Healthcare Manager ensures that a clinic's objectives are in line with its budget, community needs, and practitioners' objectives.
They accomplish this by making financial decisions and devising plans to assist the facility in achieving its objectives.
Collaborating with medical staff leaders to organize recurring and regular responsibilities like department budgets, medical equipment, supply needs, and following up on any issues related to overall operations are some of the other duties of Healthcare Managers.
They must work well with Nurses, Physicians, and other members of the facility's staff.
Another responsibility is to supervise the facility's day-to-day operations.
This includes the billing department, medical personnel, non-medical personnel, and other departments, including human resources, accounting, etc.
They are in charge of staffing, budgeting, employee expectations, and employee performance evaluations for all employees.
When giving information to the media, the Healthcare Manager also serves as a spokesperson for the facility.
They hold press conferences and oversee the distribution of press releases and social media updates to announce important news and events.
They may also be called upon to respond to questions from local or national news organizations to provide facility information or facilitate the provision of expert information opinions.
Healthcare Managers generally must have a bachelor's degree in business administration or a related field and healthcare and supervisory experience.
The Bureau of Labor Statistics (BLS) forecasts occupations across the economy.
According to their most recent forecast, overall national job openings will increase by 8% from 2020 to 2030.
For medical and health services managers—a BLS category that encompasses a wide range of healthcare management jobs—the BLS predicts job growth of up to 32 percent over the same period.
The following are some possible driving factors for the high growth in Healthcare Administration jobs:
A growing baby boomer population necessitates more medical attention
The complexity of healthcare laws and regulations is increasing, creating a demand for Healthcare Managers who can ensure compliance
A growing emphasis on improving cost-effectiveness and quality of care necessitates performance monitoring by people with healthcare management experience
As a Healthcare Management graduate, you'll be qualified for jobs with high pay and the chance to build a career that improves patient care while supporting the Practitioners who make healing possible.
In May 2021, the top industries in which Medical and Health Services Managers worked paid the following median annual wages:
| | |
| --- | --- |
| Place of work | Average Annual Salary |
| Hospitals; state, local, and private | $119,450 |
| Government | $117,000 |
| Outpatient care centers | $99,540 |
| Offices of Physicians | $98,230 |
| Nursing and residential care facilities | 83,550 |
The majority of Medical and Healthcare Executives work full-time.
Some executives work more than 40 hours a week.
In healthcare settings that are open 24 hours a day, such as hospitals and nursing homes, work during the evenings or weekends may be required.
Medical and Healthcare Executives may be required to be on call in the event of an emergency.
Continue reading to learn more about the salary that these types of professionals command in the job market.
Healthcare Management Salary by work experience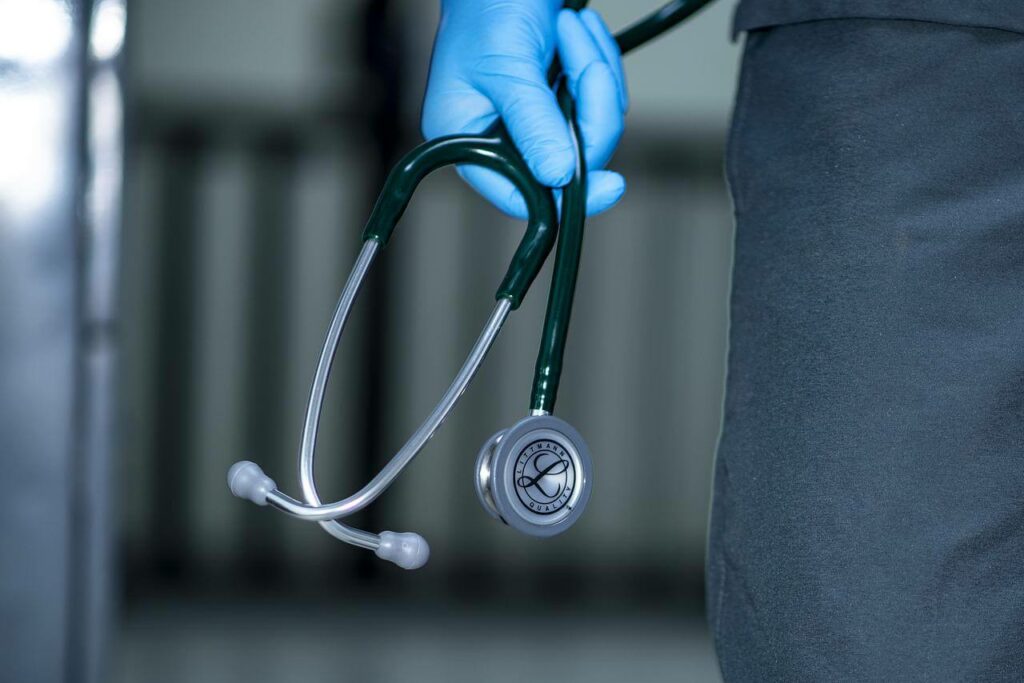 Entry-level professionals with less than 12 months of experience can expect approximately $50,000.
Adding in overtime pay, bonuses, and tips, a Healthcare Manager with between one to five years of work experience can expect to be paid $60,000 per year.
Mid-career Healthcare Managers i.e., those with less than ten years of experience, earn an annual salary of between $65,000 to $70,000.
Professionals with 10 to 19 years of experience receive an average annual compensation of $73,000.
Professionals in Healthcare Management earn an average total compensation of $77,271 in their late careers.
| | | |
| --- | --- | --- |
| Stage | Year of Experience | Average Annual Salary |
| Entry-level | Less one year | $51,447 |
| Early Career | 1-4 years | $61,554 |
| Mid-career | 5-9 years | $66,989 |
| Experienced | 10-19 years | $73,098 |
| Late Career | 20 years and above | $77,271 |
Healthcare Management Salary Range by State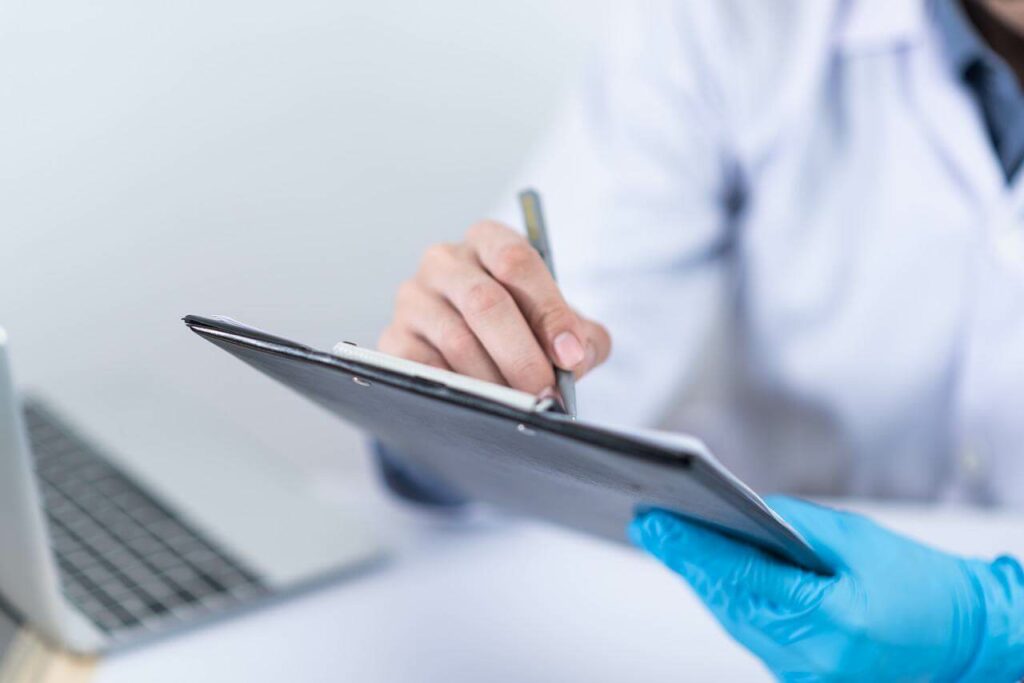 Pay can vary greatly depending on where you are hired.
The metropolitan areas with the highest pay for medical and health services managers are the following: Vallejo ($174,010), Santa Cruz ($171,430), Madera ($168,090), Bridgeport ($156,160), and San Francisco ($156,050).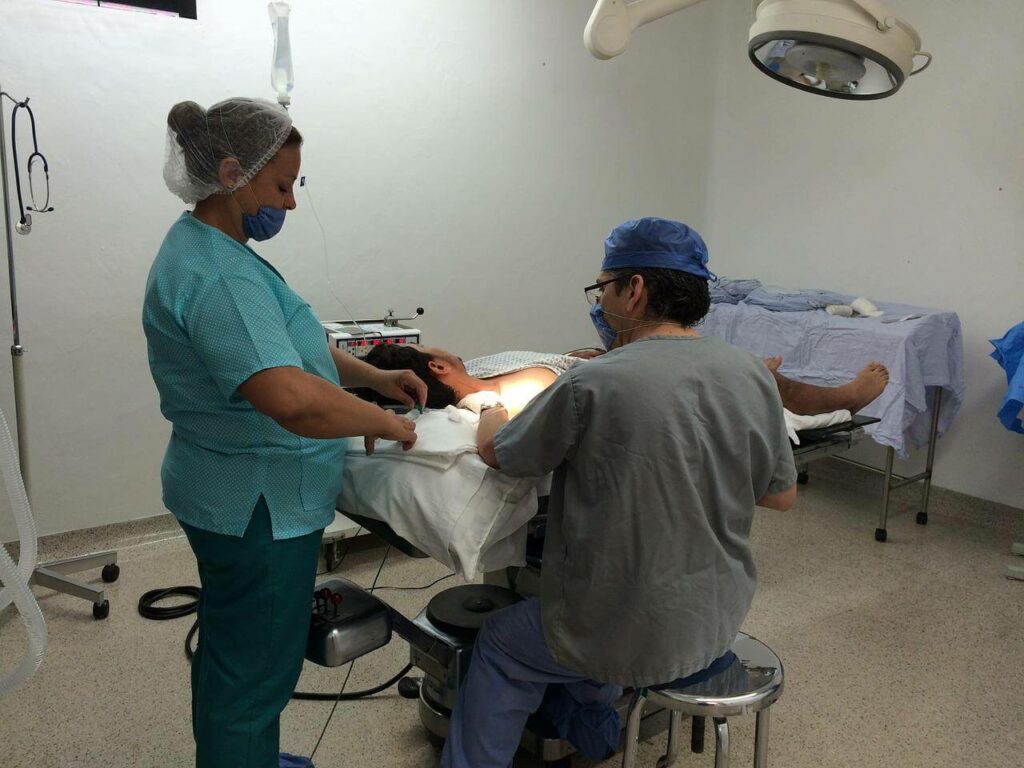 The states and districts that pay Medical and Health Services Managers the highest mean salary are the District of Columbia ($157,590), New York ($156,140), Hawaii ($139,650), California ($138,030), and Massachusetts ($136,930).
| | | |
| --- | --- | --- |
| State | Average Salary Per Hour | Average Annual Salary |
| District of Columbia | $75.77 | $157,590 |
| California | $66.36 | $138,030 |
| Washington DC | $63.76 | $132,620 |
| New Hampshire | $57.93 | $120,490 |
| Hawaii | $67.14 | $139,650 |
| Massachusetts | $65.83 | $136,930 |
| Oregon | $62.36 | $129,710 |
| Alaska | $58.86 | $122,430 |
| Nevada | $58.38 | $121,420 |
| New Jersey | $61.24 | $127,380 |
| Connecticut | $62.75 | $130,510 |
| New Mexico | $61.66 | $128,250 |
| Montana | $48.46 | $100,790 |
| Colorado | $58.70 | $122,090 |
| Kansas | $47.18 | $98,140 |
| Iowa | $43.83 | $91,160 |
| Mississippi | $48.40 | $100,680 |
| Pennsylvania | $51.78 | $107,710 |
| Rhode Island | $62.80 | $130,620 |
| South Carolina | $51.14 | $106,360 |
| Wisconsin | $57.32 | $119,220 |
| Wyoming | $50.25 | $104,510 |
| Indiana | $49.74 | $103,470 |
| Michigan | $52.24 | $108,660 |
| New York | $75.07 | $156,140 |
| Texas | $53.30 | $110,870 |
| Florida | $52.95 | $110,130 |
| Alabama | $44.87 | $93,330 |
| Maryland | $63.50 | $132,090 |
| Oklahoma | $45.76 | $95,180 |
| South Dakota | $51.85 | $107,850 |
| Georgia | $49.58 | $103,130 |
| Kentucky | $45.48 | $94,600 |
| North Dakota | $60.84 | $126,560 |
| Ohio | $51.28 | $106,670 |
| Illinois | $60.07 | $124,940 |
| Louisiana | $50.86 | $105,790 |
Top Earning Healthcare Management Salary by Title
You'll be a small-scale Administrator if you want to run a practice.
Practice Managers' salaries are entirely determined by the demographic area, the size of the practice, its age, and experience.
Practice Managers will earn more than the national average in areas where the cost of living is high.
The average salary for a Practice Manager is $79,000, based on averaging the high and low salary reports.
Another prevalent occupation in the healthcare field is Health Informatics Manager, which involves overseeing information and technology.
Hardware and software and the flow of information throughout hospitals and other medical facilities will be under the control of Informatics Managers.
The information must be kept private while still reaching various departments within an organization, which necessitates high pay for Managers in charge of the flow.
A Health Information Manager's annual salary is estimated to be $89,000.
The Hospital Administrator position may be ideal for professionals who want to adapt to a rapidly changing environment as an administrator.
This well-paid professional is essential to the smooth operation of hospitals, clinics, and outpatient facilities.
While pay varies depending on the facility's budget, the average annual salary for administrators in 2013 was $110,000.
In 2020, other comparable jobs paid the following average salary: Registered Nurses earned $80,010 per year, Social and Community Service Managers $75,140 per year, Medical Records Technicians $48,270 per year, and Medical Secretaries $39,000 per year.
| | |
| --- | --- |
| Job Title | Annual Salary |
| Health Informatics Manager | $89,000 |
| Practice Manager | $79,000 |
| Hospital Administrator | $110,000 |
| Registered Nurses | $80,010 |
| Social & Community Service Manager | $75,140 |
| Medical Record Technicians | $48,270 |
| Medical Secretaries | $39,000 |
| Facilities Managers | $97,930 |
| Doctor | $179,081 |
Ways to improve your average salary as a Health Management Professional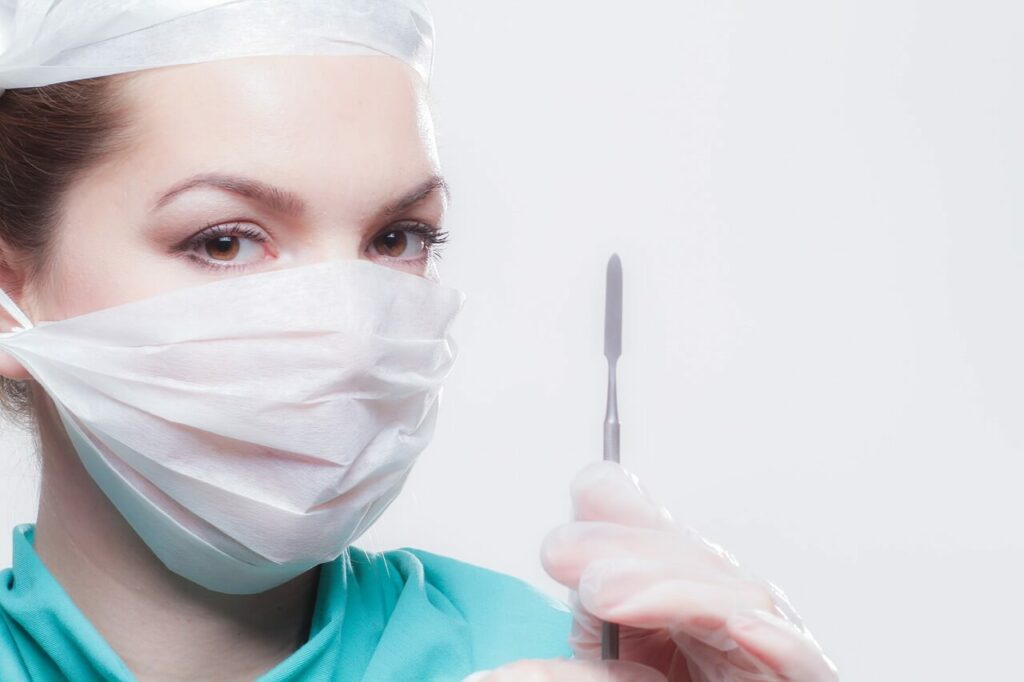 Consider Adding an Unrelated Work Experience
The degree in Healthcare Management includes several conventional business management and administrative courses, and it easily qualifies one for management positions in different disciplines and businesses.
Even if Healthcare Management is where you ultimately want to progress, you shouldn't be alarmed if you periodically choose a job outside of the industry.
A little variety in your portfolio will help you stand out by demonstrating that you have a good understanding of related talents and can apply them to areas that aren't immediately related to your core focus.
This indicates that you are resourceful in your approach.
Advance your education
Suppose you already have a bachelor's or master's degree in Healthcare Administration.
In that case, there are alternative degree programs such as MHA that can help you significantly improve your relevant qualifications in medical practice.
Other options include obtaining a second degree in a similar discipline or obtaining professional certification in a tightly defined subset of Healthcare Administration skills.
Even if you don't plan to get another degree, going back to school can be a wonderful experience.
Additional, particular coursework in skills relevant to Healthcare Administration looks good on your resume.
It will help you stand out from the crowd when applying for the next position in your career path.
Practice Leadership Skills
Any Healthcare Office Management program requires leadership and administrative abilities.
Try putting these abilities to use in other areas of your life.
Consider forming a group dedicated to a particular pastime or coaching a local young sports team.
You display initiative and ability by putting your leadership skills to the next level outside of a professional situation.
You showcase your ability to think outside the box when necessary.
When selecting candidates for high-level roles, executives and other upper-level Administrators seek those with clear leadership skills.
Conclusion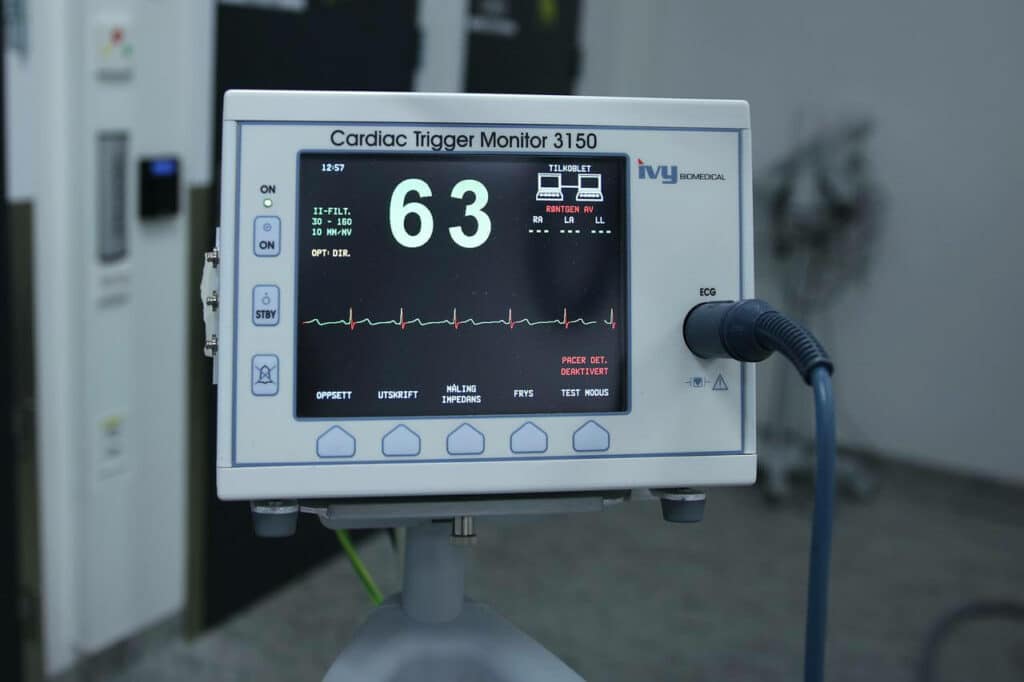 Healthcare is a domain that progresses quickly, necessitating the creation of a team to coordinate and implement new procedures to keep up.
With the sector's increasing diversity, Managers and Administrators are needed in various circumstances.
As the baby boomer generation ages, they will require more healthcare, and forthcoming medical insurance reforms will increase the demand for services.
Due to the relatively minimal engagement in direct income production, Health Care Management is considered a high-earning potential career.
Anyone interested in pursuing a career in the challenging field of Healthcare Management should seize this opportunity.
FAQs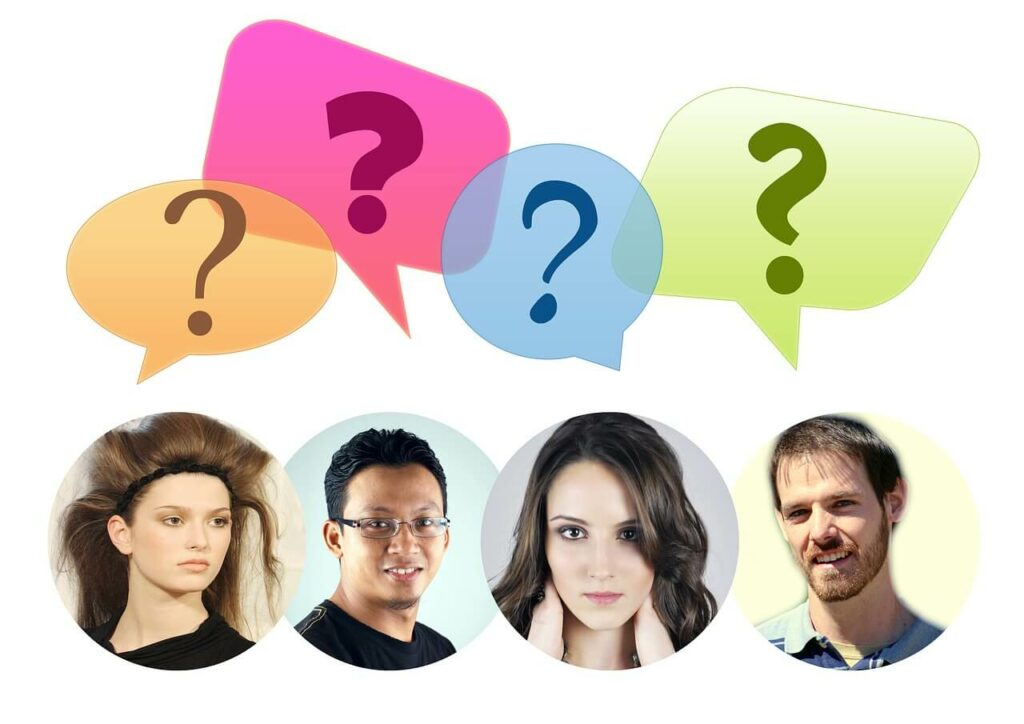 What is the Healthcare Management Salary average?
In 2020, the median salary for Medical and Health Services Managers was $104,280. Healthcare Management salaries range from $17,831 to $668,664, with a median salary of $101,984. Healthcare Management salaries average $101,000 with the top 86 percent earning $668,664.
Is an MBA in Healthcare Management worth it?
MBA graduates earn roughly 20% more than their counterparts without a graduate degree. If you pursue a career in Healthcare management after earning your MBA, your earnings could skyrocket. Given the in-demand, lucrative nature of healthcare administration roles, as well as the fierce competition, a graduate degree is clearly worthwhile.
How much does Healthcare Management make a year?
According to the U.S. Bureau of Labor Statistics (BLS), Healthcare Professionals in management positions typically earn around $104,000 and can earn more than $200,000 in senior-level roles. While salary aggregators such as PayScale report that the average Healthcare Management MBA salary is roughly $82,000 per year.
How much do Hospital Administrators make?
The U.S. Bureau of Labor Statistics (BLS) reports that a Hospital Administrator's Salary was $111,680 as of May 2017.  Managers at the lowest 10 percent earned about $58,350, and those in the upper 90 percent earned about $176,130. The average hourly wage was $53.69.
What is the typical Healthcare Management Salary entry level?
Solid knowledge of business administration and principles is valuable even in entry-level roles. Entry-level Healthcare Administration jobs earn an average salary of $59,663 per year; gaining skills such as effective budget and operations management can put you on the higher end of the pay scale.
Is a degree in Healthcare Management worth it?
Within the healthcare industry (be it the public health or private sector), employers are concerned about the quality of healthcare services. It is only with the proper accreditation can they allow you into their healthcare organization. 
Where can we find the top earners in Healthcare Management?
The five states that offer Healthcare Management officers the best pay include the District of Columbia ($157,590), New York ($156,140), Hawaii ($139,650), California ($138,030), and Massachusetts ($136,930). These estimates may vary taking into account location, experience, and cost of living.
Click on the links below to view other related professions and the salary they attract:
References