Welcome once again to another interesting guide about the Billing and Coding Salary in the United States!
We realize that you need to know what your total compensation as a Medical Biller and Coder should be and how factors like years of experience, specialty, education, certification, and location can have on how much you make annually.
By the time you're done reading this interesting piece, you will already know what to expect when your career finally kicks off.
Below are some points that we will cover in this article:
The average annual salary of a Medical Biller and a Medical Coder
Average annual salary by education and certification
Average annual salary by workplace and location
How to generate more funds as a Medical BiLer and Coder
Without wasting more time, let's get straight to it!
What is Medical Billing and Medical Coding?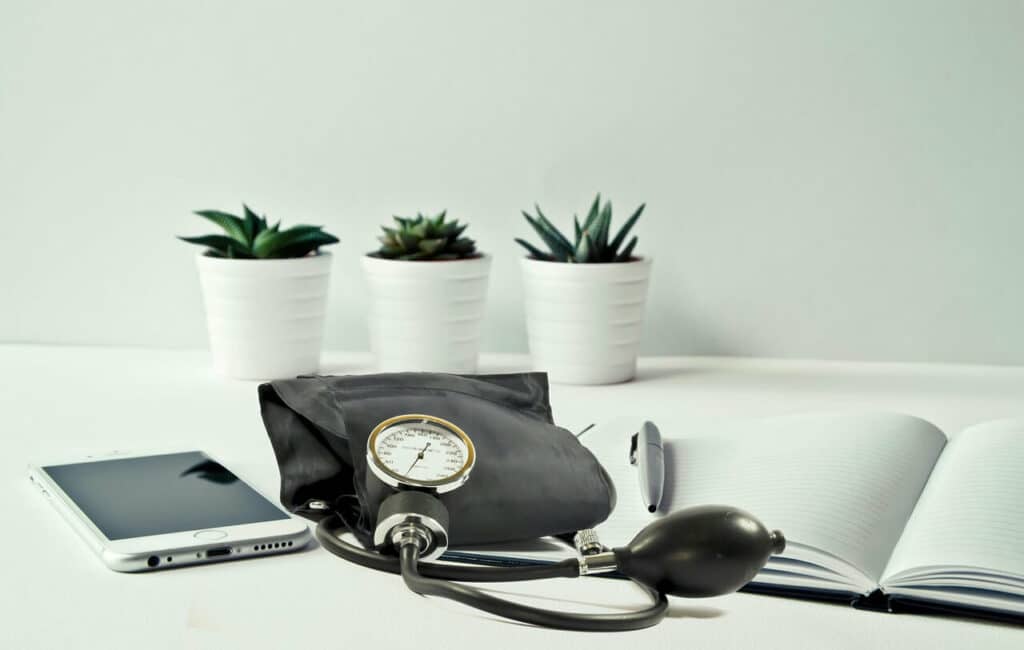 Medical Coding in the modern world is the conversion of medical terminology and information into a generally known and accepted language.
Medical Coding is done to ensure cooperation between healthcare providers and insurance companies.
Alphanumeric code is a language formed and used by Medical Coders to translate diagnoses, procedures, medical services, and medical equipment.
Medical coding is essential in the industry because it:
Makes the medical billing process easier
Is a common language that unifies medical professionals and facilities
Helps Researchers to monitor health trends and analyze treatments
Medical Billing includes the collection of payments for primary care rendered by the hospital, which encompasses the combination of coded information into an invoice and dispatches this invoice to the insurance provider or payer.
Medical Billers and Coders also have to collect payments.
It is no longer news that most people confuse Medical Coding for Medical Billing.
However, there are some key differences between them:
Medical Coders – Assess patients' medical records and prepare the standardized information required by Medical Billers for effective data management.
Medical Billers – Fetch and merge patient information to create invoices for patients, and in claim preparation for insurance companies.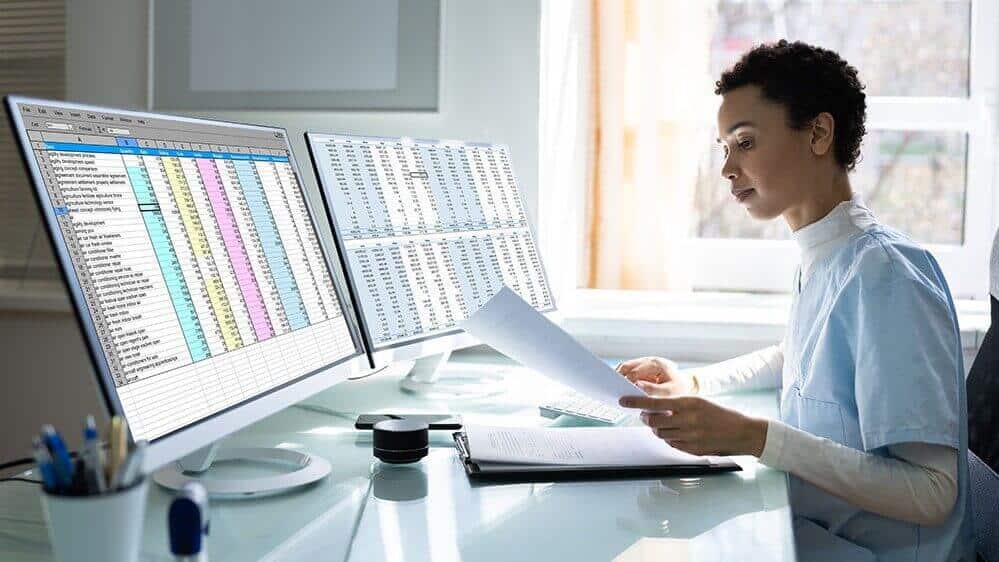 They usually collaborate with Healthcare service providers, patients, insurance companies, payers, etc. in doing this.
Average Salary of Medical Billers and Coders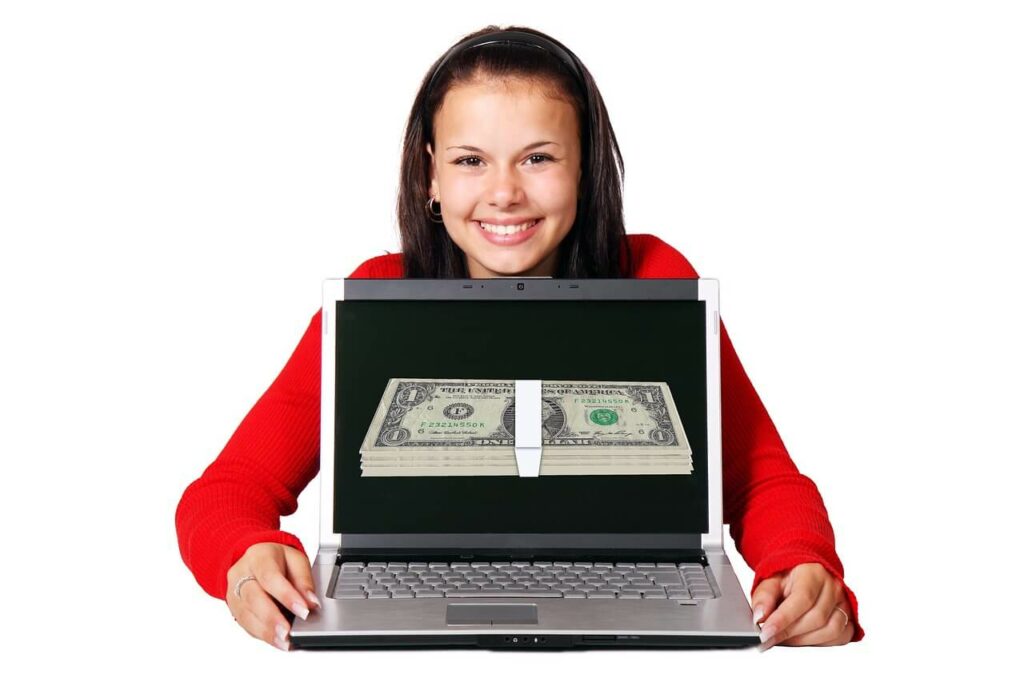 Although the Bureau of Labor Statistics (BLS) did not list Medical Coders in its recent detailed career article, the Occupational Outlook Handbook, it included Medical Secretaries, a broader category.
The BLS outlined the median and mean salaries for Medical Secretaries.
It further categorized the salaries data in its Occupational Employment and Wages Overview based on the industry and location.
The BLS salaries statistics gave an extension rundown of what Medical Coders and typical Medical Secretaries earn, although Coders with industry coding certification can earn more (more discussion on that later).
The mean (average) salary for a Medical Secretary/Medical Coder was $35,870/year as of May 2022, while the median yearly wage was $34,610 i.e., half of these workers earned below that and half earned more than it.
The top earners make $50,340 and above.
You can earn an average salary of $35,870 annually as a medical code, which translates to $2,989/month before taxes i.e $17.25/hour.
Even though Interested candidates with post-secondary school certificates or high school diplomas can apply for Medical Billing and Coding Jobs, degree holders who are interested in becoming Medical Billing and Coding Specialists earn higher salaries.
The average annual salary for a Medical Coder with a master's degree or higher is just a little below $70,000, while that of Coders with no college degree is just a little over $50,000 per year according to the American Academy of Professional Coders (AAPC).
Your net income as a Medical Coder/Biller depends on your:
Salary
Federal income tax bracket
State tax rate
Benefits and deductions
Note that: your location and industry can affect your base salary.
Average Medical Billers and Coders Salary based on Education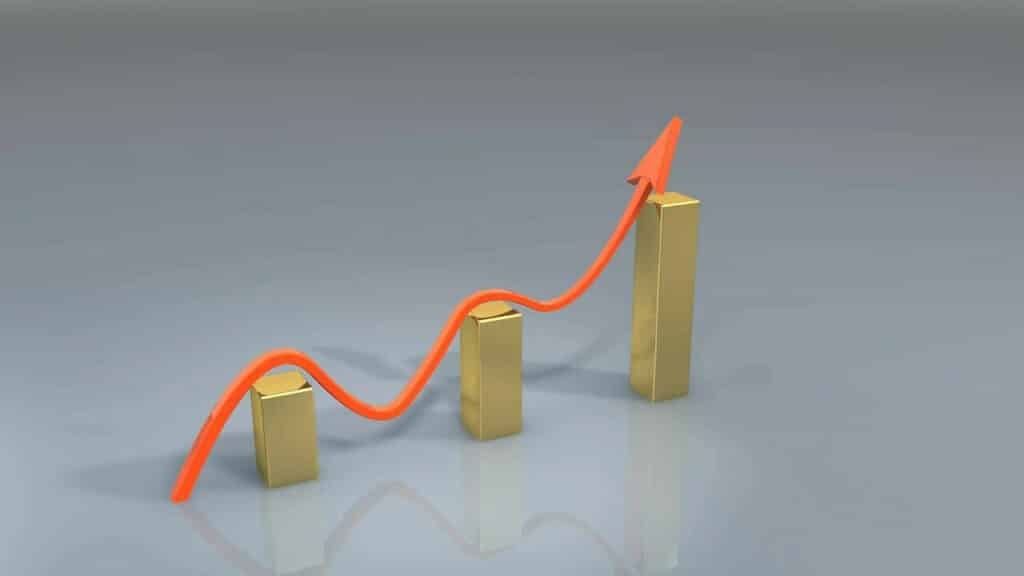 Payment of tuition fees in a bid to acquire a degree or certification in Medical Coding and Billing is a worthwhile endeavor, compared to employees with no college education who typically start in the bottom 10th percentile.
While Coders and Billers with an associate degree earned an average of $46,815 according to AAPC, and Technicians who spent 4 years to acquire a bachelor's degree earn a mean salary of $54,552, those without a college education earn under $29,130 for a start.
According to AAPC advanced studying also equips an individual for advanced titles with higher responsibilities e.g. Medical Billing Managers with higher responsibilities earn $84,096 on average!
The longer the years of experience Coders and Billers have in the fast-paced healthcare domain, the higher their salaries.
The entry salary for trained Medical Coding and Billing Specialists that have zero to one year of experience is about $32,000, and it increases to over $42,500 on average after acquiring five to nine years of experience.
The mean annual salary for Professionals with over 15 years of experience in Coding and Billing is $56,667.
The annual average salary usually increases by 5 percent for every five years of additional experience from this point.
Medical Coders who hold a Master's degree earn $51,993 annually which is more than the median annual income of Codes with a Bachelor's degree who earn Medical Coders with an Associate degree is the next on the list, earning $43,576 annually.
| | |
| --- | --- |
| Education | Salary |
| High School Diploma or Less | $40,334 |
| Master's Degree | $51,993 |
| Bachelor's Degree | $46,996 |
| Some College/ Associate Degree | $43,576 |
Average Medical Billers and Coders Salary based on Education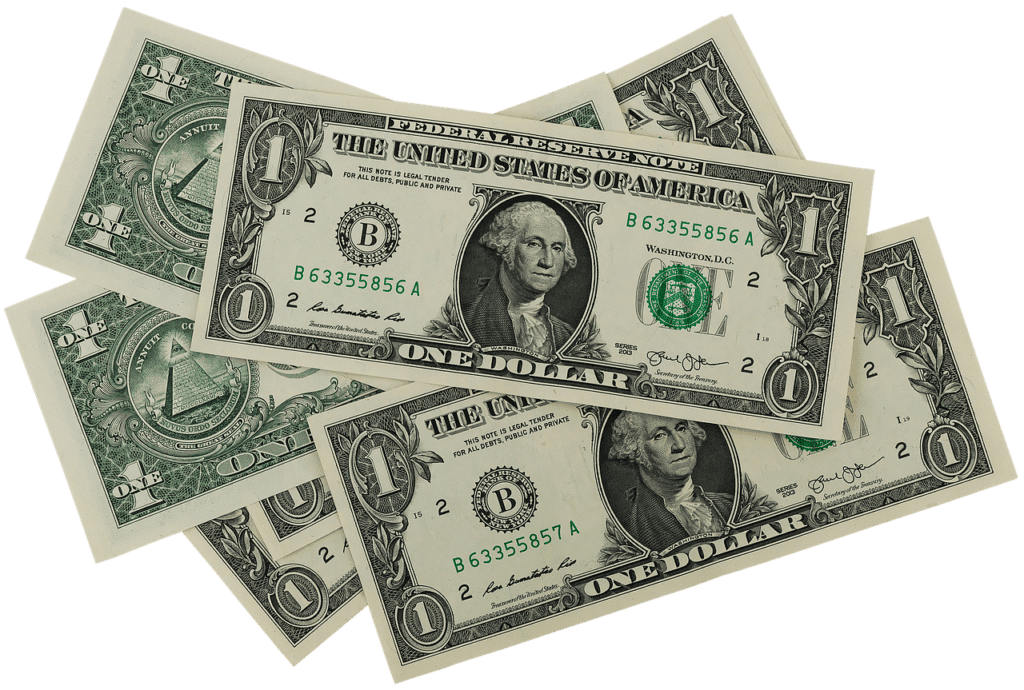 Certification from industry organizations like the American Academy of Professional Coders (AAPC) can increase a Coder's earning potential, although BLS occupational employment statistics already provided an overview of what different types of Medical Secretaries earn.
Applicants must sit for and pass the certification exams arranged by the AAPC.
AAPC reported in their Salary survey in 2017 that specialists who have attained the Certified Professional Code (CPC®) designation make an average of $54,051 annually.
The salary can also vary widely for a Certified Medical Coder depending on experience. It can take several years for starters to reach this CPC average.
The average earning across all AAPC credentials (CPC, experts, manager, and officer-level certifications), ranges from $38,011 for people with zero to one year experience to $71,506 for those with 31+ years of experience.
Non-certified Coders earn an average salary of $41,543/year while certified Coders earn a further 39% ( an average of $57,646/year).
Earning a second certification increases that average salary to $63,085.
AAPC also discovered that Medical Coders (certified and non-certified) earn an average salary of $53,051 annually.
Most Health Information Technicians also get fringe benefits that may include insurance, paid time off, sick leave, tuition reimbursement, et al.
Earning additional certification increases the average annual salary to about US$64,890.
The more the certifications, the higher the annual salary of Medical Coding and Billing Professionals which can be up to US$ 70,600.
Average Medical Billers and Coders Salary Based on Location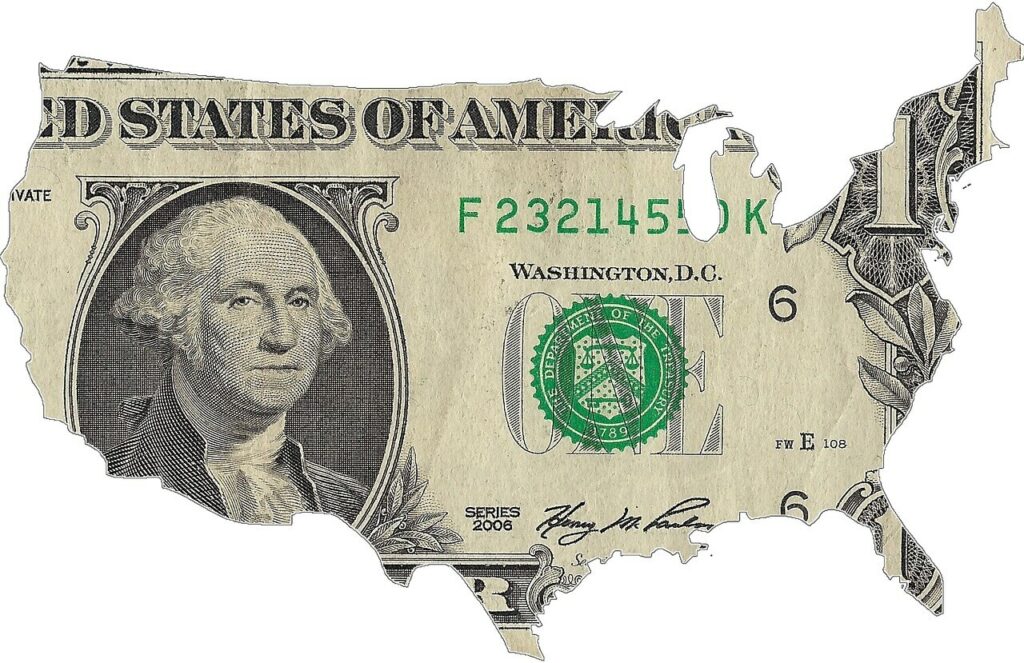 Location is one of the factors that greatly influence salaries in any occupation, Medical Coding and Billing is not excluded.
The salaries vary with the unique economy, cost of living, and average annual salary in each state of the U.S.
According to a BLS report, Medical Coders and Medical Billers in these 5 states earn the highest salaries:
| | | |
| --- | --- | --- |
| State | Avg. Annual Salary | Avg. Hourly Salary |
| District of Columbia | $60,530 | $29.10 |
| Alaska | $58,620 | $28.18 |
| Washington | $56,890 | $27.35 |
| Massachusetts | $55,450 | $27.23 |
| Minnesota | $55,450 | $26.66 |
Medical Coders and Billers in these 5 cities of the U.S. also earn the highest salaries as reported by BLS:
| | | |
| --- | --- | --- |
| City | Avg Annual Salary | Avg Hourly Salary |
| Kokomo (Indiana) | $71,470 | $34.36 |
| Trenton (New Jersey) | $70,430 | $33.86 |
| Kennewick/Richland (Washington) | $67,560 | $32.48 |
| Vallejo-Fairfield (California) | $65,080 | $31.29 |
| Corvallis (Oregon) | $64,770 | $31.14 |
Average Medical Billers and Coders Salary based on Years of Experience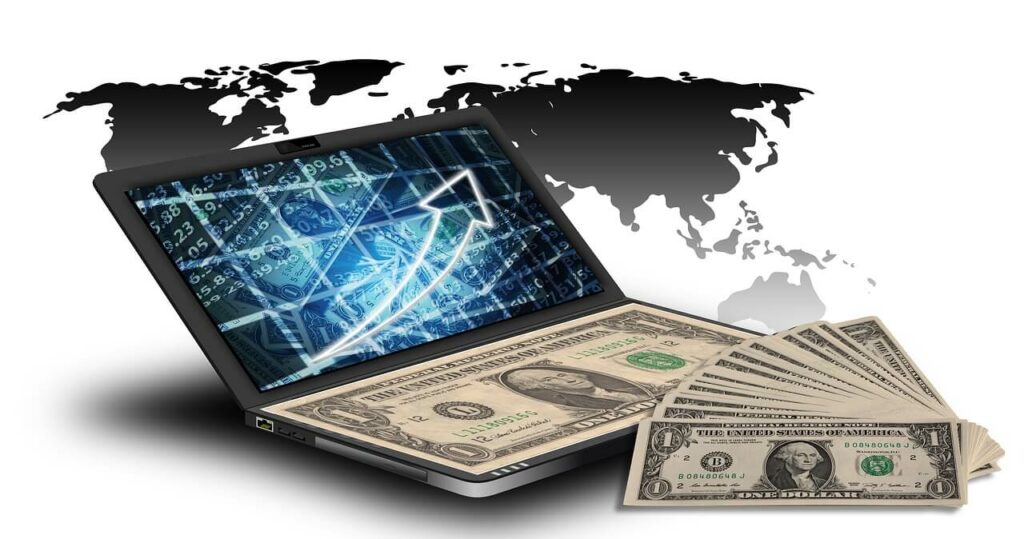 The years of experience (entry to senior-level) a Medical Coder has can also influence the salary he/she earns.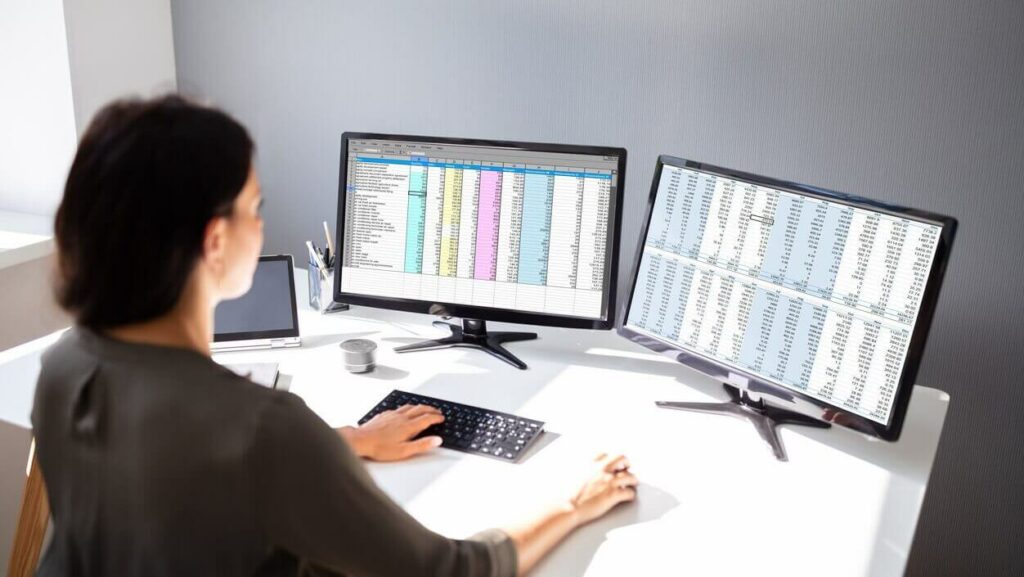 The Data provided by the Bureau of Labor Statistics below shows the impact of years of experience on the total compensation as part of their National Compensation Survey, and it is based on factors such as knowledge, complexity, contacts, and environment.
| | |
| --- | --- |
| Experience | Avg. Annual Salary |
| Entry Level | $33,000 |
| Mid Level | $38,000 |
| Senior Level | $51,000 |
Average Medical Billers and Coders Salary based on Workplace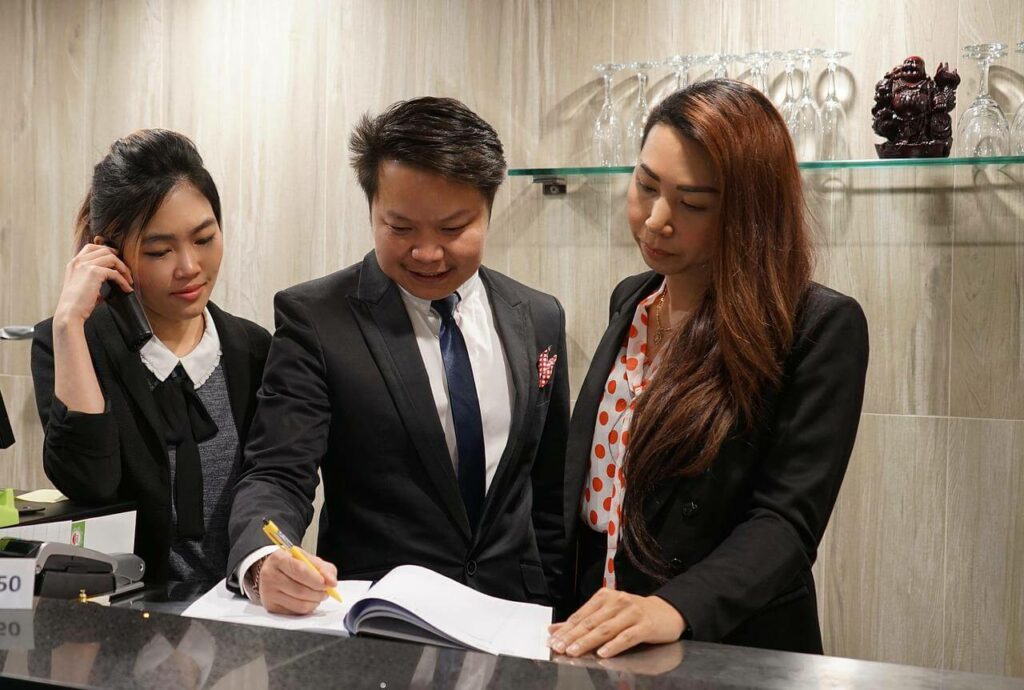 The type of facilities a Medical Biller and Coder works in also determines their total compensation.
For instance, those employed in larger practices often get more reimbursement than those employed in small Physicians' offices.
Aside from the fact that large healthcare systems are likely to pay more in terms of salary and fringe benefits, the willingness of a Medical Coder or Medical Biller to work within the vicinity of the employer or telecommute (which is fast becoming popular as health technology improves) also influences the increases his or her remunerations.
The result of AAPC's latest salary survey below gives an accurate description of the mean annual salary for common Medical Billing and Coding workplace:
| | |
| --- | --- |
| Workplace | Average Salary |
| Health System | $56,246 |
| Hospital Inpatient | $54,458 |
| Hospital Inpatient and Outpatient | $52,973 |
| Hospital Outpatient | $48,828 |
| Large Group Practice (50+ Physicians) | $53,615 |
| Medium Group Practice (11-49 Physicians) | $48,360 |
| Solo Practice/Small Group Practice (1-10 Physicians) | $46,928 |
How to Increase Your Salary as a Medical Coder or Biller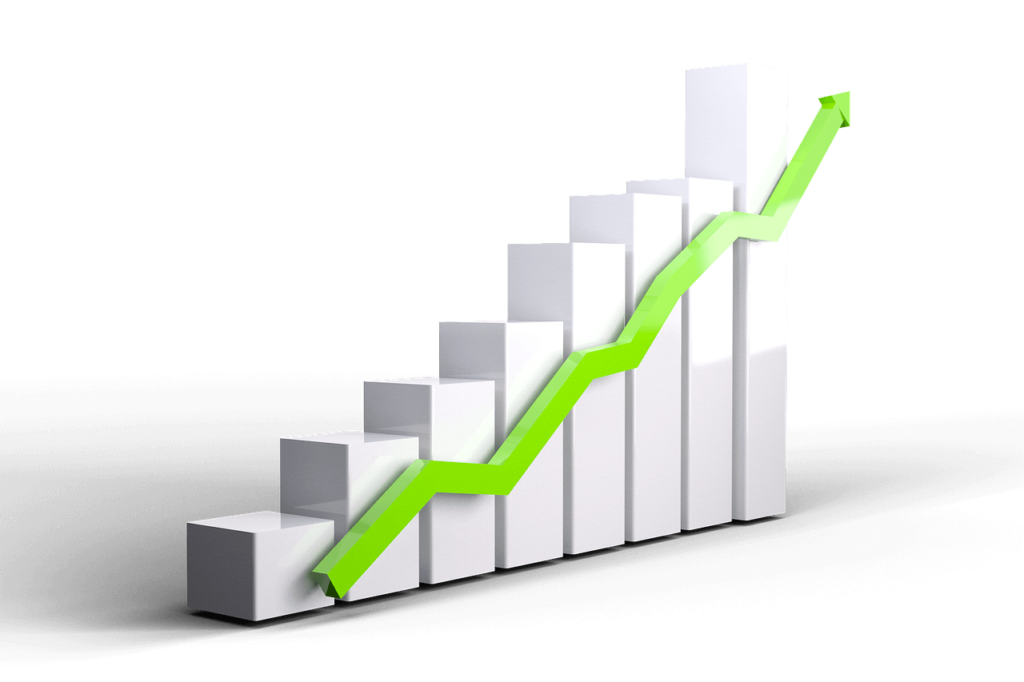 There are certain steps you can take aside to increase your salary as a Medical Coder or Biller aside from changing location and facility, these includes:
Gaining more Experience
Going further in your education
Acquiring certifications and credentials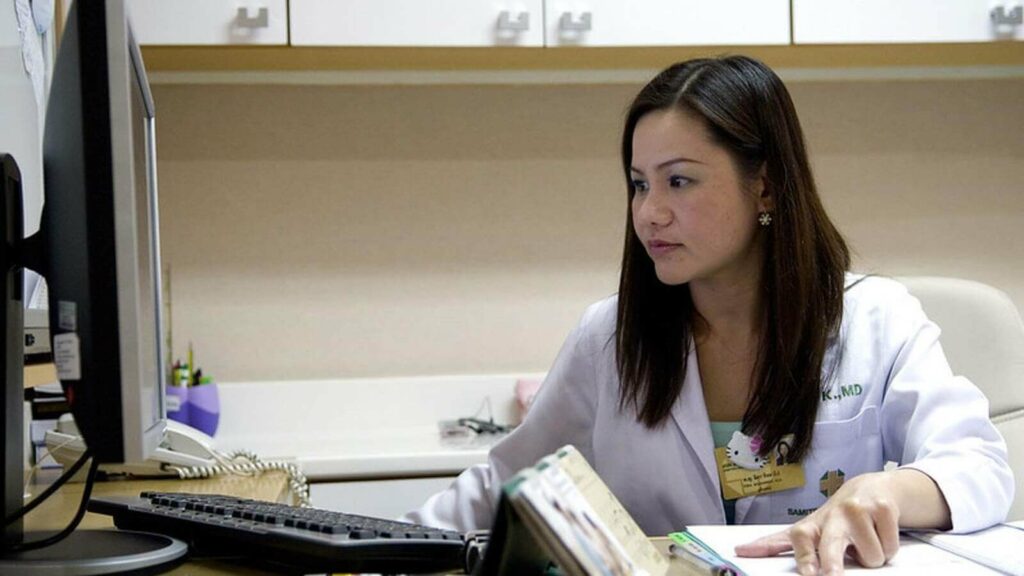 Gain Experience
The ease of entry is one of the numerous advantages of this field as Medical Coders and Billers gain experience and improve their skills as they pursue advanced additional education and certifications in their area of specialties.
Medical Coders who have taken up advanced roles such as management and supervision, many a time enjoy career longevity and higher salaries compared to their counterparts.
In the words of the Bureau of Labor Statistics, Medical and Health Services Managers earn up to a median salary of $101,340 yearly.
A Medical Coder or Biller can take up the AAPC's Certified Physician practice manager credential course, to take up this highly paying administrative position.
Further Your Education
A college education (associate degree or some college-level classes) will increase your annual salary by approximately 5%, while a bachelor's degree or master's degree will add a more significant increase.
A master's degree or higher also increases a Coder's wage by 29% over certified Coders with no college, as stated by AAPC.
Add Certifications and Credentials
As important as it is to pursue higher education in these fields, it is more important to acquire advanced credentials.
Professionals with this higher level of validation display more confidence in their expertise and proficiency, and are more attractive and valuable to employers.
AAPC report has it that the average salary boost of a Coder from increased credentials is 3.1%. In addition, Coding Specialists with a Certified Inpatient Coder (CIC) credential reportedly earn more than an 11% salary increase.
What is the Job Outlook for the Medical Billing and Coding Profession?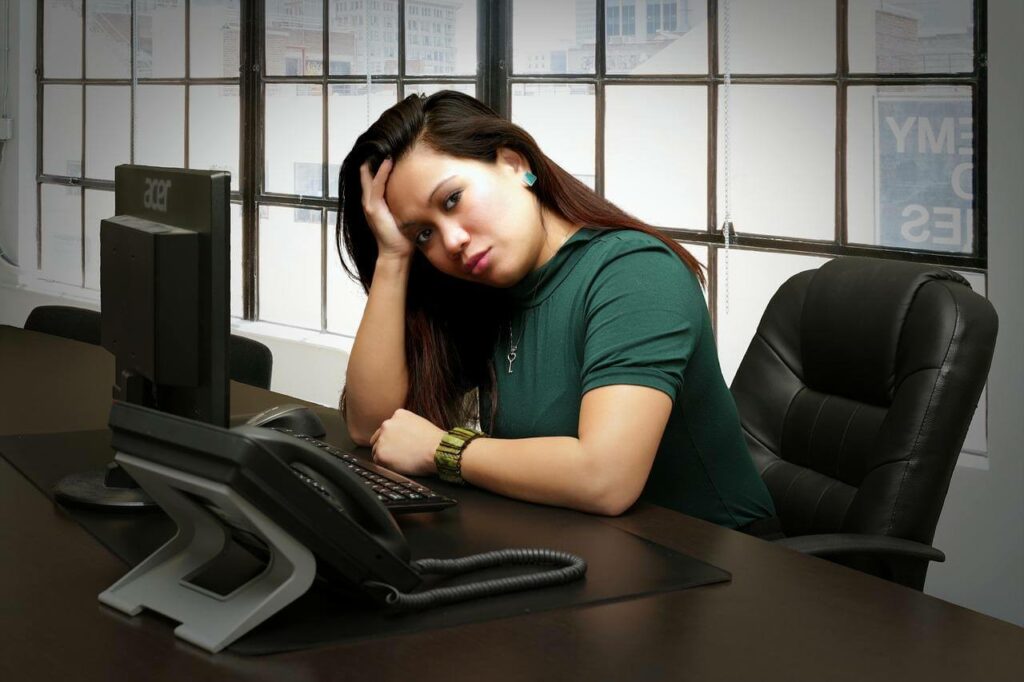 The job prospects for Medical Coders and Billers are highly favorable as all patient encounters involve the submission of coded documentation to insurance and federal payers.
The aging population in the U.S. which translates to the need for more medical services, coupled with the Affordable Care Act which made healthcare services accessible to more people further skyrocketed the demand for Coders and Billers.
This is a basis for claiming more reimbursement.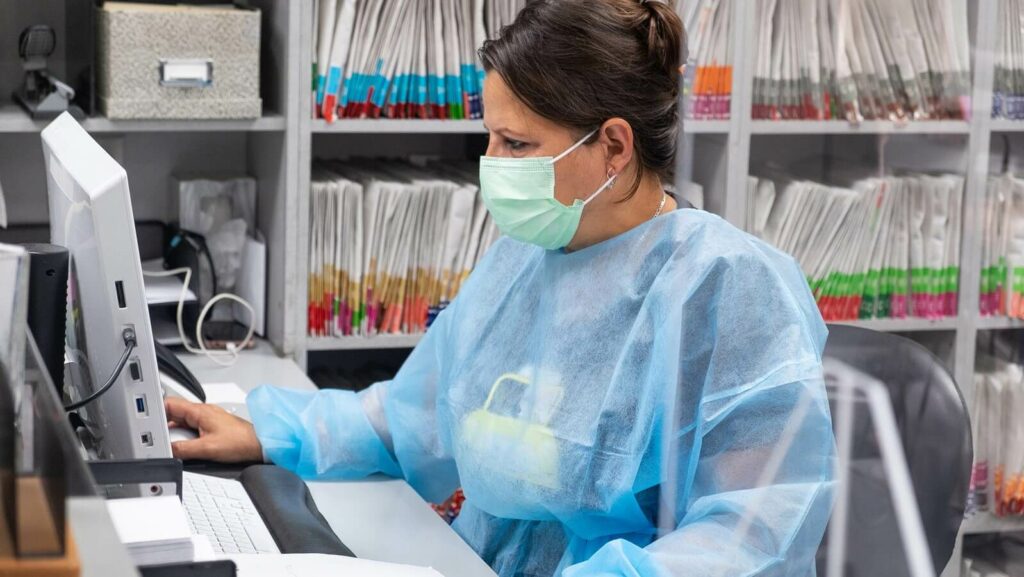 The report published by the U.S Burea of Labor Statistics in their Occupational Outlook documents:
The employment growth rate of Medical coders and Billings is projected at 9% over the next decade
Increased demand for health information data will lead to an increase in demand for Medical Coders and Billers
The fact that all types of healthcare services now use Electronic Health Records (EHRs) universally will boost the demand for Medical Coders and Billers
Advantages of pursuing a career as a Medical Coder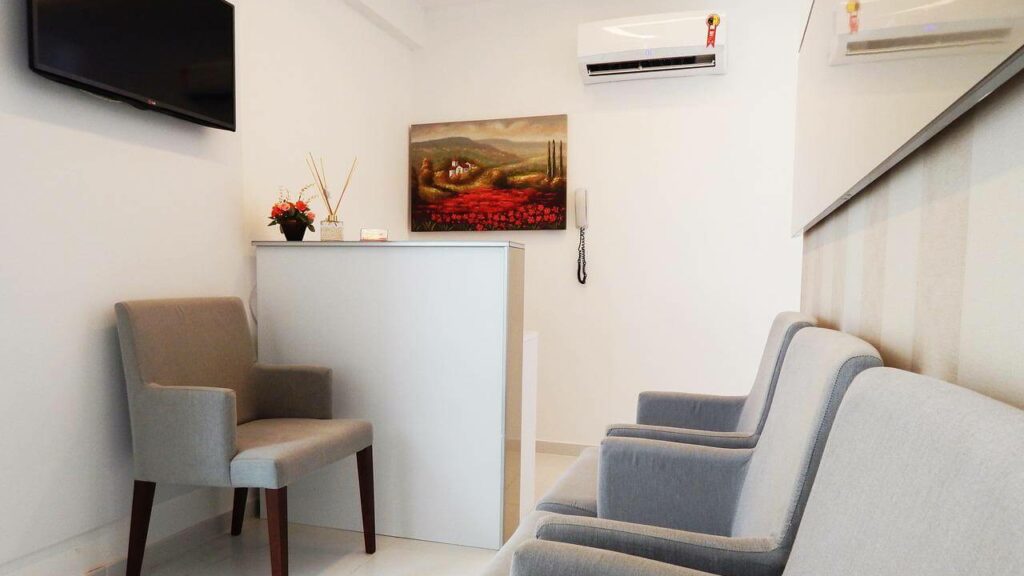 Enjoy a rewarding career in healthcare
Have you ever had the notion that you must be involved in patient healthcare before you can enjoy a career in the healthcare space? You don't have to.
With Medical Coding, you can enjoy a rewarding career in healthcare without being involved with patient care.
All you have to do is to ensure that healthcare providers receive appropriate payments for the services they render, and equally help patients obtain maximum benefit from their insurance.
Work in a variety of settings, even from your home
As a Medical Coder and Biller, you have a wider variety of job settings to choose from including hospitals, doctor's offices, insurance agencies, government agencies (National Center for Health Statistics and Medicaid offices) et al.
However, unlike typical healthcare career paths that require you to be physically present, you can decide to work from home.
You can even decide to work for Medical Software Developers or educational institutions that train other Medical Billers and Coders, which allows you to work from home or anywhere in the world.
Earn a great salary
Although the median salary for Medical Coders and Billers in the United States. is $44,090 as reported by the U.S. Bureau of Labor Statistics (BLS), you can earn more with certification.
The statistics from a survey conducted by the American Academy of Professional Coders (AAPC) also have it that Certified Medical Coders and Billers earn an average of $55,923/year.
According to this survey, additional certification will further increase your earning potential.
You get to make an average of $64,890 when you achieve two professional certifications, and it rises to $70,608 on the attainment of your third certification.
Experience predictable work hours
While most healthcare careers require you to be on call and work during weekends, holidays, and all hours of the day, Medical Billing and Coding careers do not.
You can predict your schedule, and even choose to work remotely.
Medical Billers and Coders are in high demand
The services of Medical Billers and Coders are pivotal to productivity in their job setting, hence the rise in demand.
According to BLS, the demand is also expected to grow at 8% through 2029, which is twice the national average job growth.
There will also be an additional 29,000 new Medical Billing and Coding careers in the next eight years, as estimated by them.
Gain job stability, even in an economic downturn
There will be an increase in demand for qualified Medical Billers and Coders in the U.S. in the future, especially as the population increases.
The need for more healthcare services for the aging population necessitates the submission of more reimbursement claims from insurance companies.
Start working in your new career in as little as one year
While it's important to earn a degree and certifications to earn higher salaries as a Medical Coder or Biller, you can start a career in this field after completing a professional Medical Billing and Coding online course in just 12 months.
That means you don't have to have spent years in school to start this career, you need certain skills and knowledge instead.
Conclusion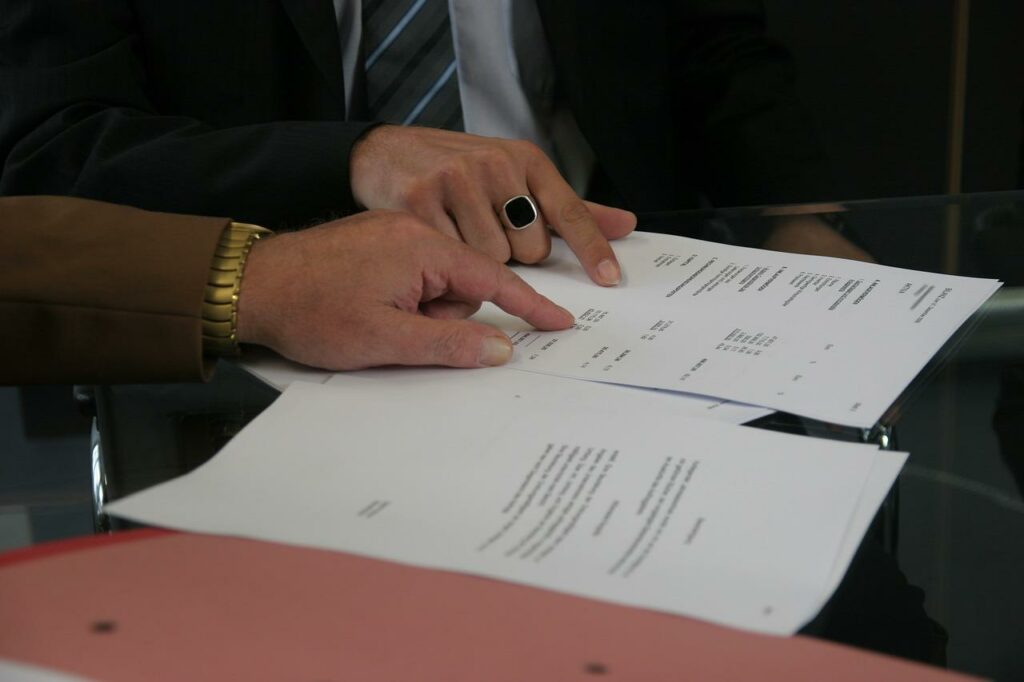 The Administrative team of a healthcare facility will be incomplete and ineffective without Medical Coders and Billers.
They are vital additions to the team, and the demand (job outlook) for their service will keep skyrocketing in proportion to the growth of the healthcare industry.
Also judging from the past BLS occupation profiles, the average annual salaries of Medical Secretaries/Medical Coders Salary is most likely going to rise too.
While a diploma, associate's degree, or certification equips you to pursue an entry-level position in this vast field, acquiring as many relevant certifications as possible can help you increase your average annual salary.
FAQs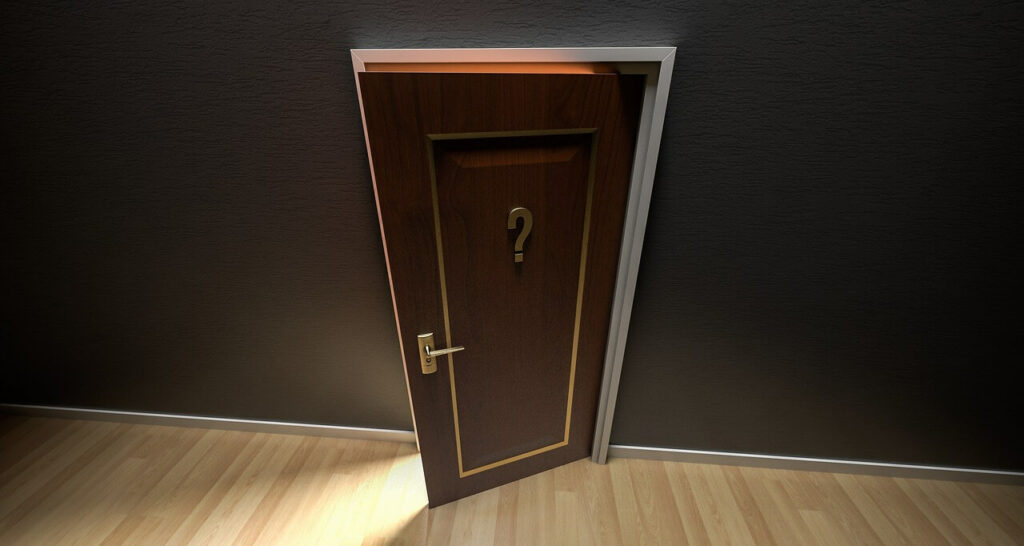 How much do a Medical Billing Specialist and a Coder make as a Medical Coder?
Medical Coders earn a  median annual wage of $44,090 in 2020, as reported by the U.S. Bureau of Labor Statistics. This base salary depends on various factors such as experience, location, and industry. Medical Coders who work for the government earn about $55,000.
How much can you make as a Medical Biller?
A Medical Biller in an organization earns an average annual salary of about $45,000, ranging from as low as $30,000 to as high as $55,000 annually i.e the average hourly wage is about $15 to $20/hour. Some Billing Specialists are independent contractors and their rates vary.
Is Medical Coding difficult?
While Medical Coding may look difficult to outsiders, it is not often difficult for Medical Coders who are skilled and knowledgeable in the field. The majority of Coders encounter common diagnoses and procedures in their daily duties, thus it is easy for them to quickly identify relevant codes. 
What are the duties of a Medical Biller?
A Medical Biller prepares and submits billing data and medical claims to insurance companies, in addition to reviewing and updating each patient's medical information. A Medical Biller also prepares invoices, calculates and documents amounts about medical procedures and services, then collects due payments. In medical facilities, Billers are indispensable.
What are my responsibilities as a Medical Coder?
A Medical Coder analyzes and scrutinizes medical information, records, and documentation for errors. He crosschecks, verifies, and validates documentation to support the results of diagnoses, procedures, and treatment. The Medical Code also acts as a reference to other Coders staff in identifying diagnostic and procedural information.
How long does it take to become a Medical Biller or Coder? 
To become a Medical Biller or Coder, you will devote at least three years to training. One can obtain a certification in Medical Coding or Billing within a year and start working, whereas it can take between 2 to 3 years to earn an ADN. It generally takes four years to earn a Bachelor's degree.
How do I become a Medical Biller or Coder?
An interested individual needs a high school diploma or GED certificate to pursue an entry-level position as a Medical Biller or Coder. But an advanced certification/training is required to boost one's career profile. This can be in form of certification, Associate's degree, Bachelor's degree, Master's degree, or other advanced certifications.
Do Medical Billers and Coders work from home?
Medical Billers and Coders who work with other healthcare practitioners do not necessarily have to be physically present in their job settings to perform their duties, as there is sometimes limited space for these professionals within their job setting, hence the flexible and more accommodating work from home option.
Click on the links below to view other related professions and the salary they attract:
References