Hello there, welcome to another exciting read about the Registered Dietitian's Salary!
This article will walk you through a Registered Dietitian's Salary by location, level of education, years of experience, and industry.
At the end of this amazing post, we promise that you will walk away with a fuller knowledge of how much Dieticians make in their career path.
Expect the following by reading this guide:
How work experience impact the average salary of a Registered Dietitian
How much do Clinical Nutrition Dieticians earn by states
Registered Dietitian Salary by the level of education and year of experience
The effect of the workplace on the salary of a Registered Dietitian
Let's get started right away!
Registered Dietitian Salary – An Overview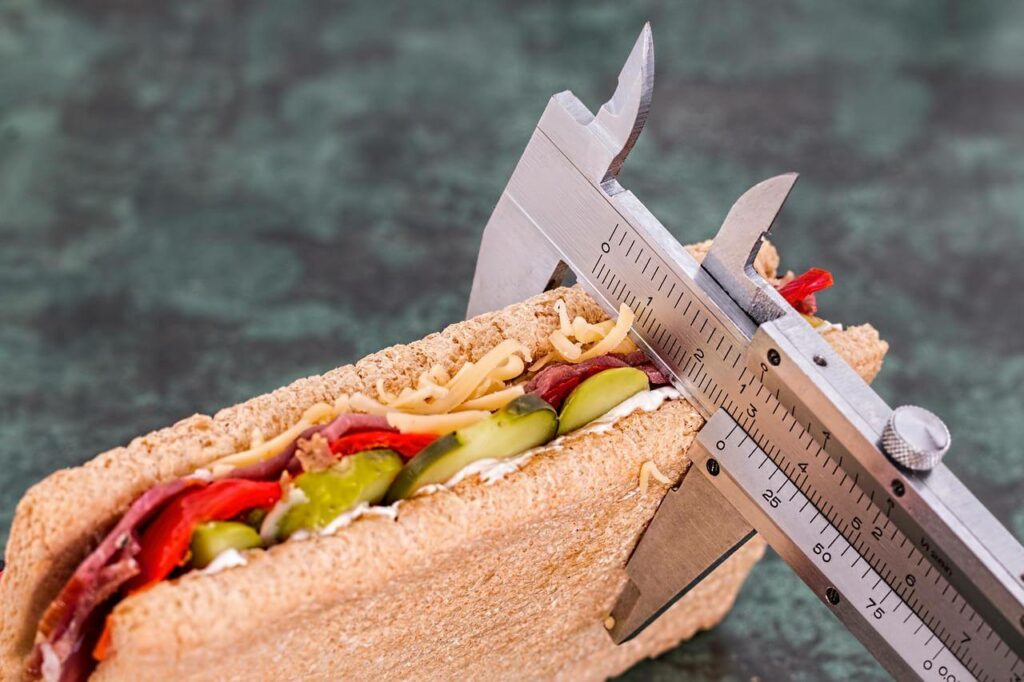 Even a cursory peek at the nearby magazine rack reveals America's deep concern for wellness, nutritional care, and food.
Every day, foodservice customers are bombarded with information on nutrition and diet, ranging from food safety exposés to weight loss success tales.
Unfortunately, much of the data is inaccurate, skewed, or simply incorrect.
That's why Dietitians are so important job openings offered in clinical settings where good nutrition is a medical requirement.
RDN is a vocation with a lot of educational requirements and credentials, but the pay is decent.
In hospitals, clinics, private practices, outpatient units, prisons, educational institutions, and nursing homes, Clinical Dietitians offer healthcare services as well as nutrition services to patients.
They create and administer dietary regimens to help patients maintain or improve their health.
Dietitians collaborate with patients to establish their nutritional requirements, health, objectives, and preferences.
They also design and implement medical nutrition therapy guidelines so that others can appropriately provide them to patients and track their success.
Registered Dietitians also make necessary changes to their nutrition regimen.
Aside from that, they conduct research to stay current on food safety issues, public health, and nutrition.
Similar Read: Nutritionist Salary
What is the Average Salary for Registered Dietitians?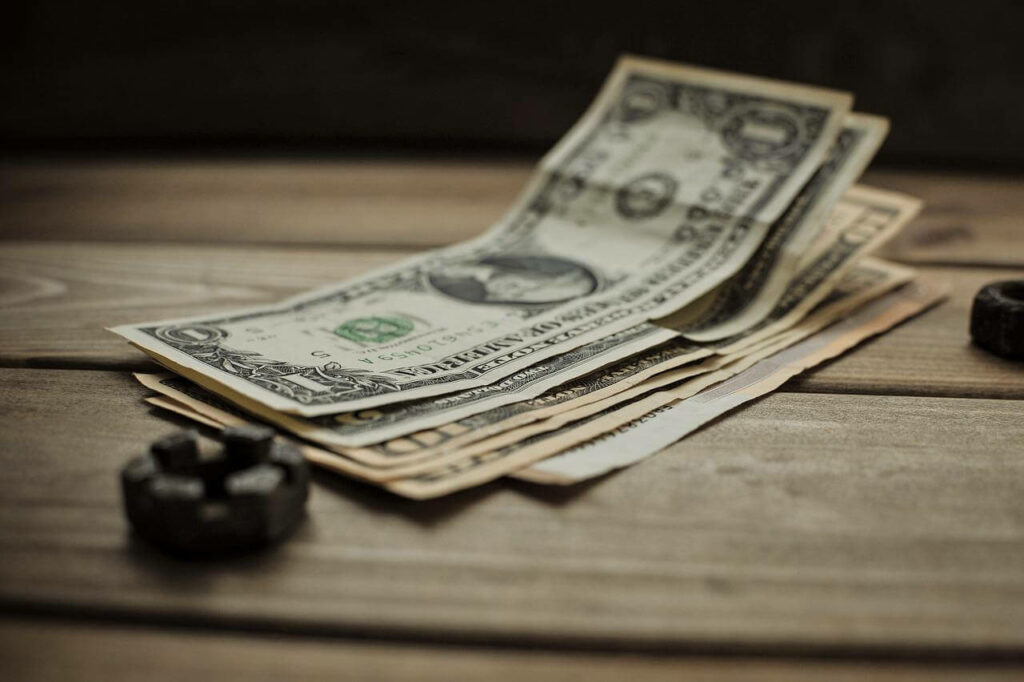 The U.S. Bureau of Labor Statistics (BLS) maintains a large database of salaries organized by occupation.
In May 2021, the lowest-paid Dietitians earned an average of $39,600 per year.
The highest salary earners in the job title made an average of $79,200 each year, with a median wage of $58,800.
This is a large range of wages, which can be influenced by so many factors.
Areas with a high cost of living tend to compensate with greater compensation, and geographic disparities are significant.
The organization for which you work and your educational background might both have an impact as well
| | | | |
| --- | --- | --- | --- |
| Percentile | Annual Salary | Monthly Salary | Hourly Wage |
| 10th Percentile | $39,600 | $3,300 | $18.90 |
| 25th Percentile | $49,200 | $4,100 | $24.10 |
| Median Salary | $58,800 | $4,900 | $28.20 |
| 75th Percentile | $68,400 | $5,700 | $33.10 |
| 90th Percentile | $79,200 | $6,600 | $38.10 |
Registered Dietitian Nutritionist Salary by Level of Education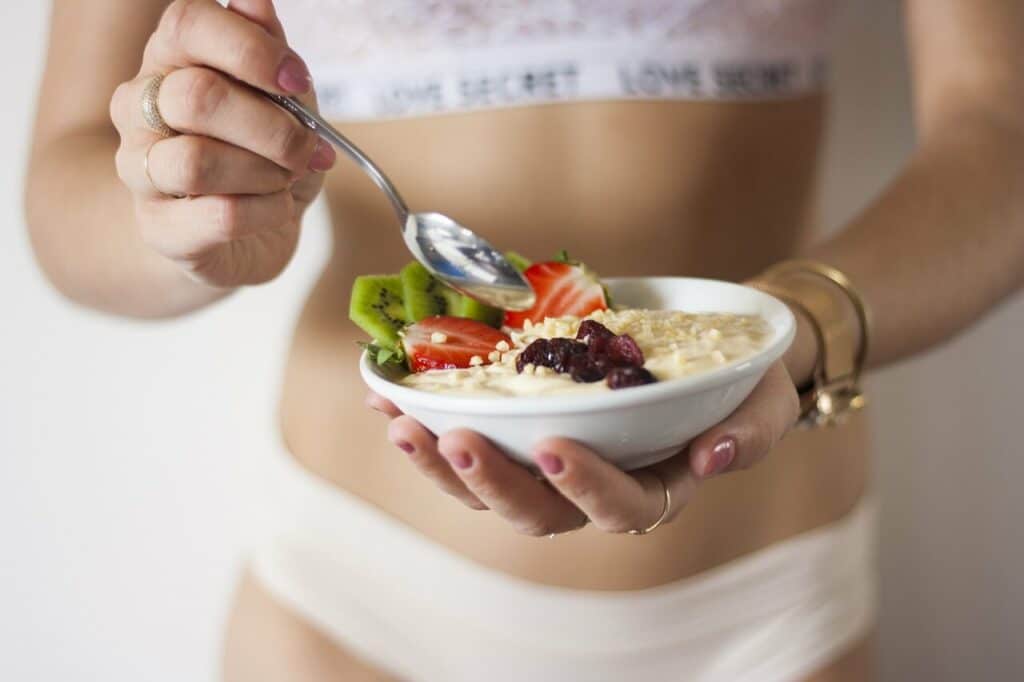 A significant investment in education is required to become a Clinical Dietician.
Nonetheless, a bachelor's degree in nutrition, dietetics, or a related discipline is required for an entry-level Dietitian Salary.
However, according to BLS data, these roles make up just approximately a third of all Dietitian jobs.
The majority of the rest have at least a master's degree, and about 7-9% have a Ph.D.
Dietitians starting salary and average annual salary are not broken down by education level in the BLS database, however postgraduate degrees are often required for higher-paying administrative and managerial roles.
Graduate degrees are required for the highest-paying jobs in clinical practice and hospitals, which pay an average of $75,500 a year and can be much more.
Doctorates earn the highest earnings in the area, with wages and consulting fees exceeding $100,100 per year.
RDN Salary by Years of Experience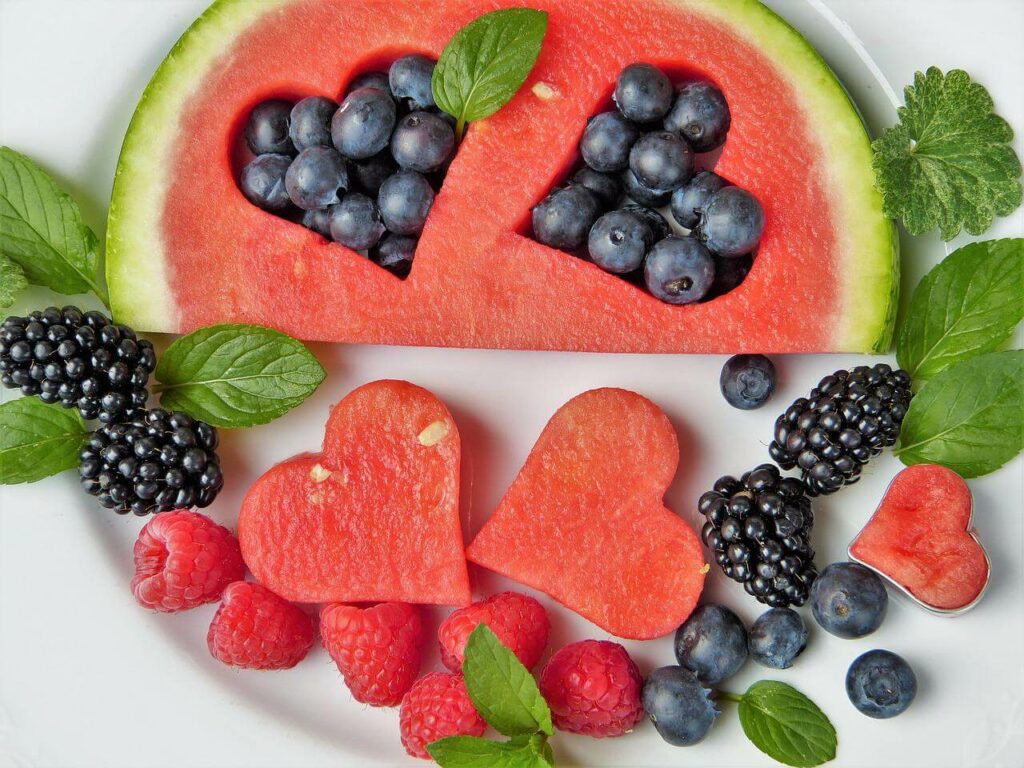 Most institutions expect newly Certified Dietitians with a bachelor's degree to fill entry-level positions, advancing to mid-level positions with experience and time.
Salaries for entry-level and mid-level roles are typically in the lowest half of all Dietitian earnings.
Some states and businesses, however, pay more than others:
| | | |
| --- | --- | --- |
| Stage | Year of Experience | Average Annual Salary |
| Entry-level | Less one year | $42,100 |
| Early Career | 1-5 years | $50,200 |
| Mid-career | 6-10 years | $56,600 |
| Experienced | 11-20 years | $62,800 |
| Late Career | 20 years and above | $72,300 |
Salary Ranges for RDNs by Work Environment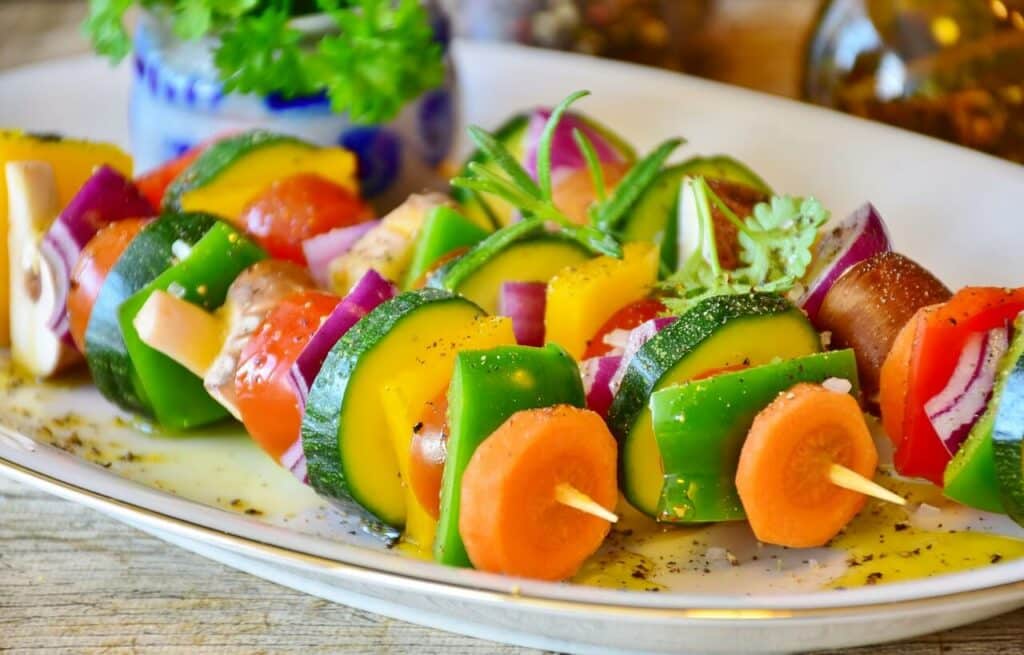 According to the BLS, government institutions pay better than most private hospitals, and states like New York, California, and Oregon have higher average Dietitian wages.
It also makes a big difference in the numbers where you clock in for work each day.
RDNs who work in areas like nutrition and food management, business and consultation, and research and education earn the most money, while those who work in outpatient, inpatient/acute care, and community care earn the least.
Dietitians who work for themselves earn significantly more than others, with a median hourly wage of $29-$31.
Here are examples of work settings that pay well:
Contract or consultation services to organizations offer a median of $28.90 per hour
Food distributors/manufacturers/retailers offer a median of $28.90 per hour
School food service offers an average of $30.10 per hour
Nutrition or pharmaceutical products companies present an average of $33.70 per hour
University faculty or college flaunts an average of $32.70 per hour
Dietitian Job Pay by State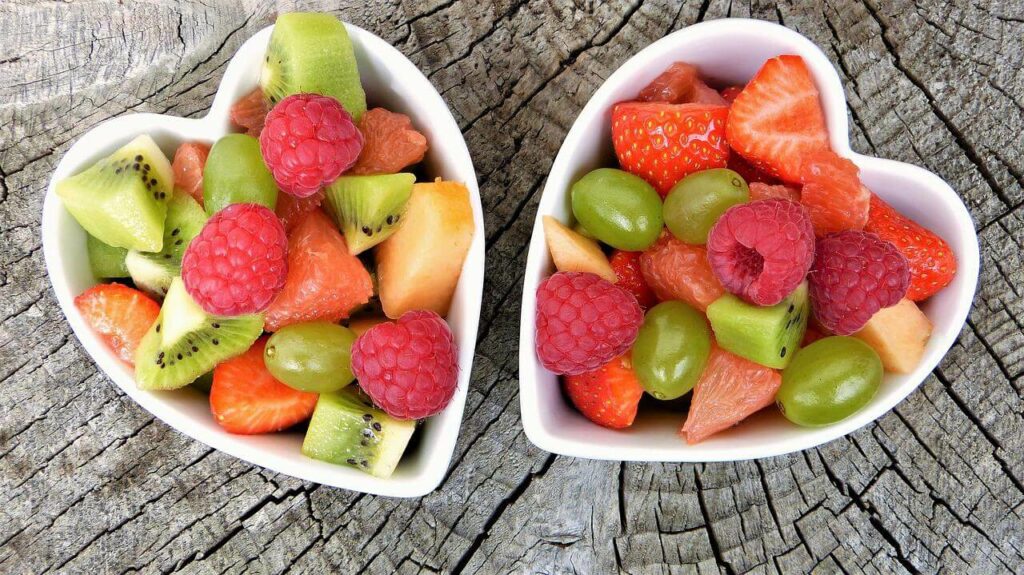 The BLS (Bureau of Labor Statistics) analyzes geographic factors to determine where Dietitians can earn the greatest income and find the most work.
Dietitians are employed in the most populous states, such as New York, California, Florida, and Texas, yet on a per-capita basis, Pennsylvania, Ohio, and Rhode Island led some years ago.
In the United States, a Clinical Dietitian's average salary is $58,800.
A Clinical Dietitian earns an average hourly wage of $28.20.
The average income for a Clinical Dietitian at the entry-level is $42,100.
California ($79,900), New York ($70,600), Oregon ($79,900), and North Dakota ($79,900) are the states with the highest salary for Clinical Dietitians.
San Francisco, CA ($82,400), Wilmington, DE, New York, NY, Boston, MA, and Columbus, OH is the highest paying cities for Clinical Dietitians.
Clinical Dietitians on the lower end of the scale, the bottom 10 percent, earn around $39,600 per year, while those in the top 10% earn around $79,200.
The highest-paid quarter of the workforce earned $68,400, while the lowest-paid quarter earned $49,200.
Listed below is the Dietitian salary by state
| | |
| --- | --- |
| State | Average Dietitian Salary |
| California (Registered Dietitian Salary California) | $79,900 |
| Washington DC | $58,000 |
| San Francisco, CA | $82,400 |
| New Hampshire | $60,100 |
| Hawaii | $54,600 |
| Massachusetts | $59,200 |
| Oregon | $64,800 |
| Alaska non-metropolitan area (rural areas outside of Alaska's most populated cities) | $55,500 |
| Nevada | $61,600 |
| New Jersey | $60,800 |
| Connecticut | $64,400 |
| Kansas | $43,800 |
| Mississippi | $57,300 |
| Pennsylvania | $52,200 |
| Rhode Island | $62,100 |
| South Carolina | $39,200 |
| Wisconsin | $52,900 |
| Wyoming | $61,300 |
| Indiana | $40,100 |
| Michigan | $54,400 |
| New York (Dietitian salary New York) | $70,600 |
| Texas (Registered Dietitian salary Texas) | $52,400 |
| Florida (Dietitian salary Florida) | $50,400 |
| Alabama | $43,200 |
| Maryland | $52,100 |
| Oklahoma | $50,900 |
| South Dakota | $49,900 |
| Georgia (Dietitian salary Georgia) | $47,500 |
| Kentucky | $54,900 |
| Illinois | $50,700 |
| Louisiana | $42,200 |
Dietitian Base Salary by Employer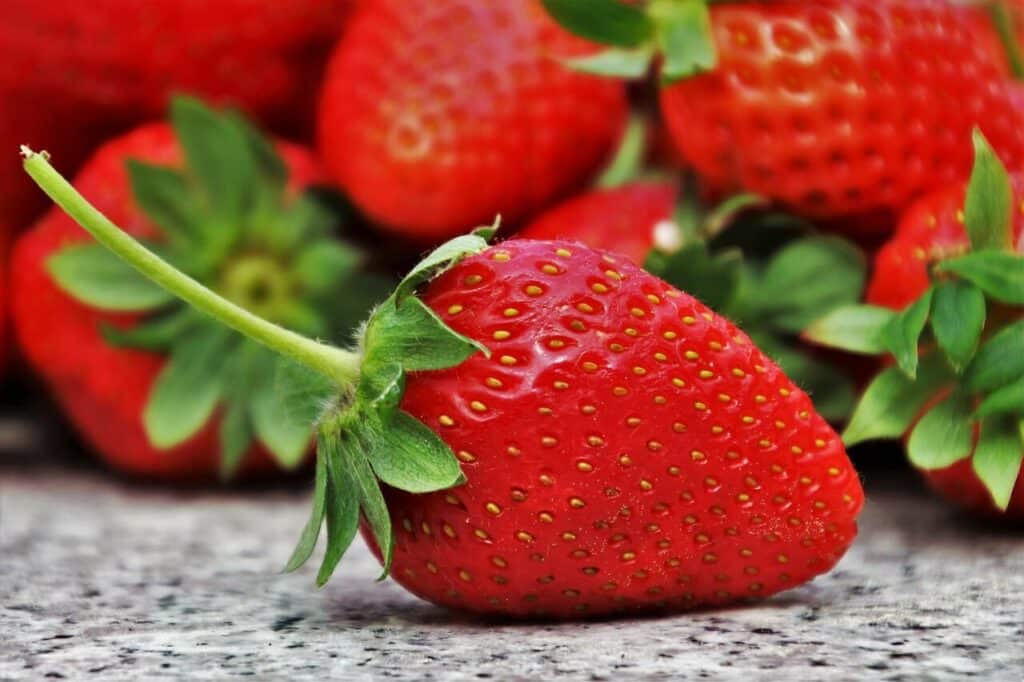 Dietitians earn some of the best salaries in consulting and scientific firms, although just a small percentage of them work there.
The next most profitable employer category is in the federal facilities, with an average pay of $69,700.
A Clinical Dietitian's average income is about $62,300 in-home health care services, a market that employs numerous Clinical Dietitians.
Clinical Dietitians are most commonly employed by nursing care facilities and general hospitals, where wages average slightly more than $54,100.
In specialized care hospitals, the pay might be higher, averaging $58,700 per year.
Pay will vary greatly in a hospital setting, as Dietitians range from recently qualified to highly experienced and educated.
Salary and Job Outlook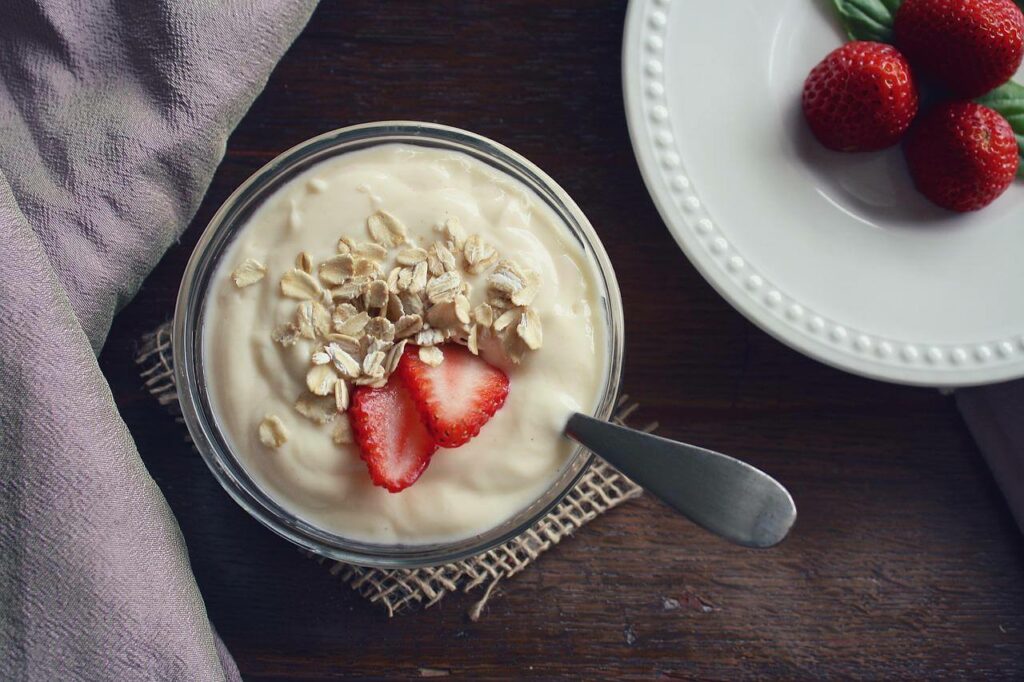 Dietitians and Nutritionists earned median annual pay of $58,800 in 2021.
Half of the workers in a given occupation earned more than that amount, while the other half earned less.
The bottom 10% of earners earned less than $39,600, while the top 10% earned more than $79,200.
The United States Bureau of Labor Statistics projects that the number of Registered Dietitians and Nutritionists will grow by 9-12 percent between 2019 and 2029.
However, we feel that even more RDNs will be required due to the ongoing health problem in the United States.
Diabetes, cardiovascular disease, and hypertension are all preventable diseases and disorders that can be prevented if enough RDs are ready and able to deliver the message and offer care in the regions where it is most needed.
Ways to Improve Healthcare and Food Service Hourly Wage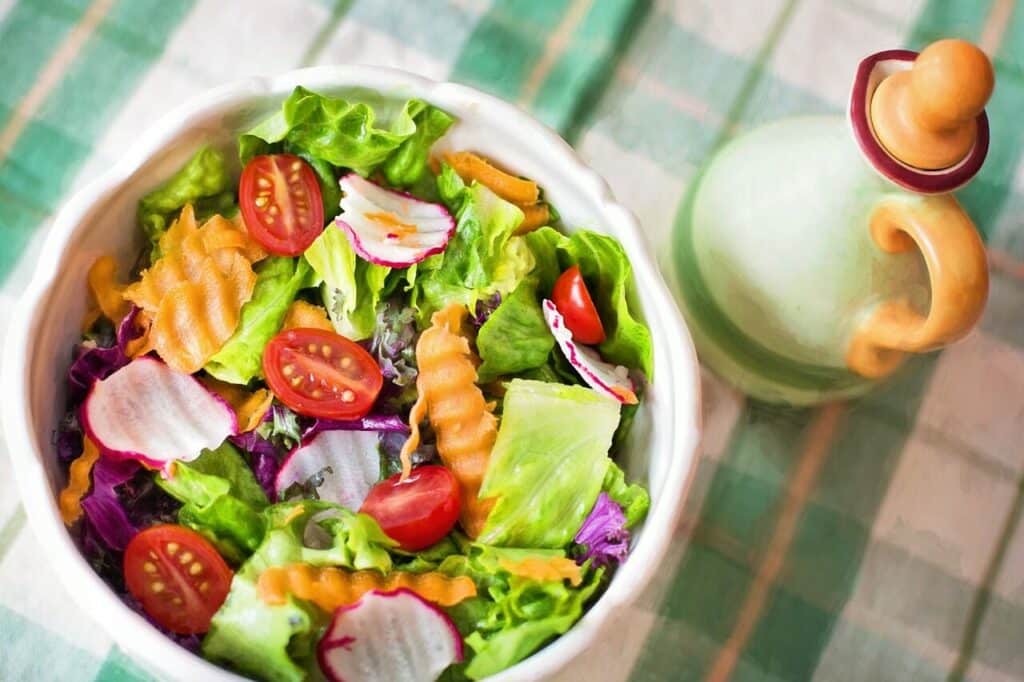 Here is how to raise a Registered Dietitian's Salary:
Certification
Clinical certification in a specialty such as oncological, gerontological, or pediatric dietetics is the quickest educational path to a higher salary.
These specialties necessitate tens of thousands of hours of fieldwork followed by a certification exam.
If you choose a specialty that is in high demand in your area, you can earn far more than the median wage.
Membership in the American Dietetic Association (ADA)
Dietitians who are members of the American Dietetics Association earn $1.04 more per hour than Dietitians who are not.
Responsibility and Experience
Years of experience are unquestionably valuable.
Dietitians with at least 20 years of experience make around $7.5-$8.1 per hour more than those with fewer than six years of experience.
Taking on responsibilities has an effect on pay as well.
Those in charge of indirect and/or direct supervision of more employees earn nearly 45-51 percent more than the average Dietitian.
Dietitians in charge of budgets of $1-$1.5 million or more earn nearly 45-51 percent more than Dietitians in charge of smaller budgets.
Conclusion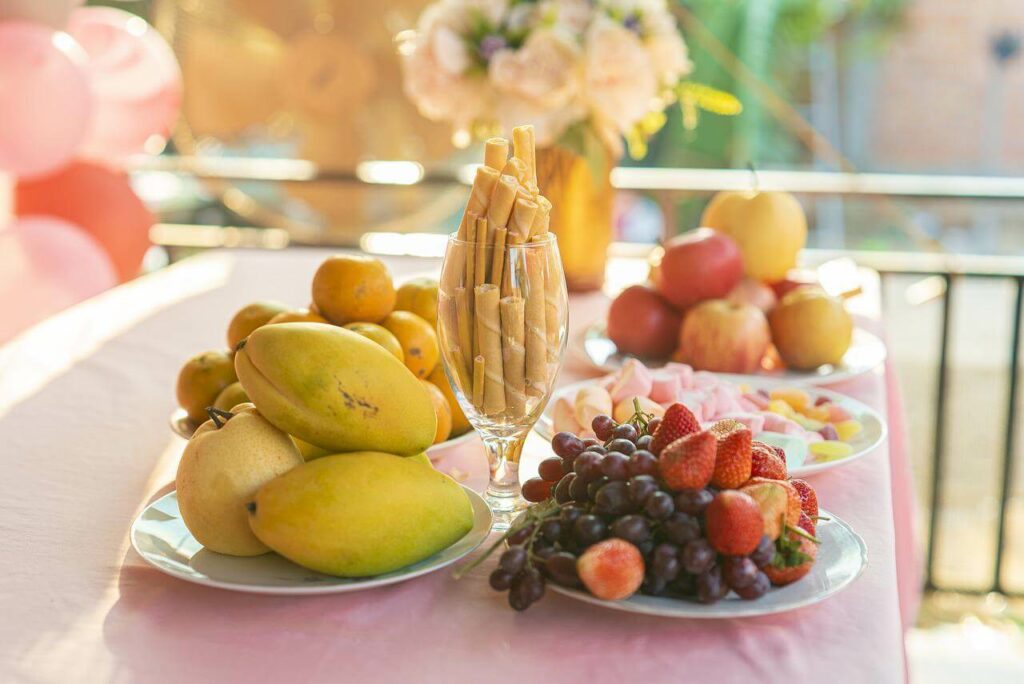 Working in the field of Dietetics has a lot of prerequisites, yet it's a growing industry with a lot of career stability.
Registered Dietitians play an important role in promoting public health and enhancing people's health.
Dietitians have one of the lowest stress levels of any profession.
They do, however, have to cope with stressful situations on occasion.
You can anticipate a wide range of starting salaries if you decide to pursue a career as a Dietary Nutritionist if you are interested in breaking into this field.
FAQs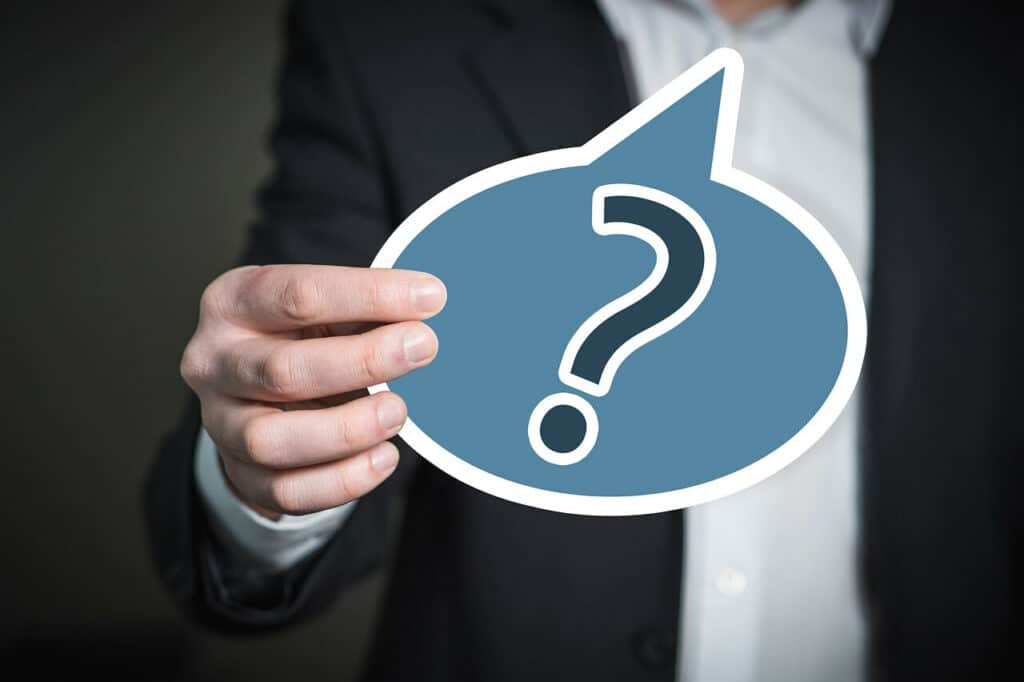 How Much Do Registered Dieticians Make in Texas?
In the state of Texas, a Dietician can expect to make an average hourly wage of $35.20.
How Much Does a Dietitian Make a Year?
In the year 2021, the typical annual compensation for Dietitians and Nutritionists was $58,800. In that year, the top 25 percent earned an average of $65,400, while the bottom 25 percent earned an average of $42,100.
How Much Does a Registered Dietitian Make with a Masters?
According to the sources that record salaries the reported income range for a Dietitian with an MBA or a Master's Degree is between $64,000 and $67,400 per year.
What is the Average Salary for a Registered Dietitian?
As of the 30th of April, 2022, the standard range for the compensation of a Dietitian in the United States is between $60,000 and $72,400, with the average salary coming in at $65,900.
What is the Entry Level Salary for a Registered Dietitian?
According to PayScale.com, entry-level Nutritionists between the 10th-90th percentile of the wage distribution earned an annual income of between $29,100 and $60,100 as of 2019 ending, depending on where they worked.
What is the Highest-Paid Type of Dietitian?
Eating Disorder Dietitians' salaries range from $82,000 to $211,000 a yearDietitians who specialize in coaching and counseling earn between $104,100 and $162,300 yearlyThe Director of Nutrition's annual salary ranges from $125,900 to $156,900
Click on the links below to view other related professions and the salary they attract:
References