Hello everyone, and welcome to our interesting read about how to become a Web Designer!
The journey to becoming a Web Designer may be challenging, but it doesn't have to be if you know the skills you need to become one.
In today's article, we'll explain what it takes to become a Web Designer.
We'll cover the technical skills you need and wind up with helpful tips to help you jumpstart your career.
Here is an overview of what we'll discuss:
How to become a Web Designer
Technical Skills
The Right Tools to use
Additional tips
Let's get started!
How to Become a Web Designer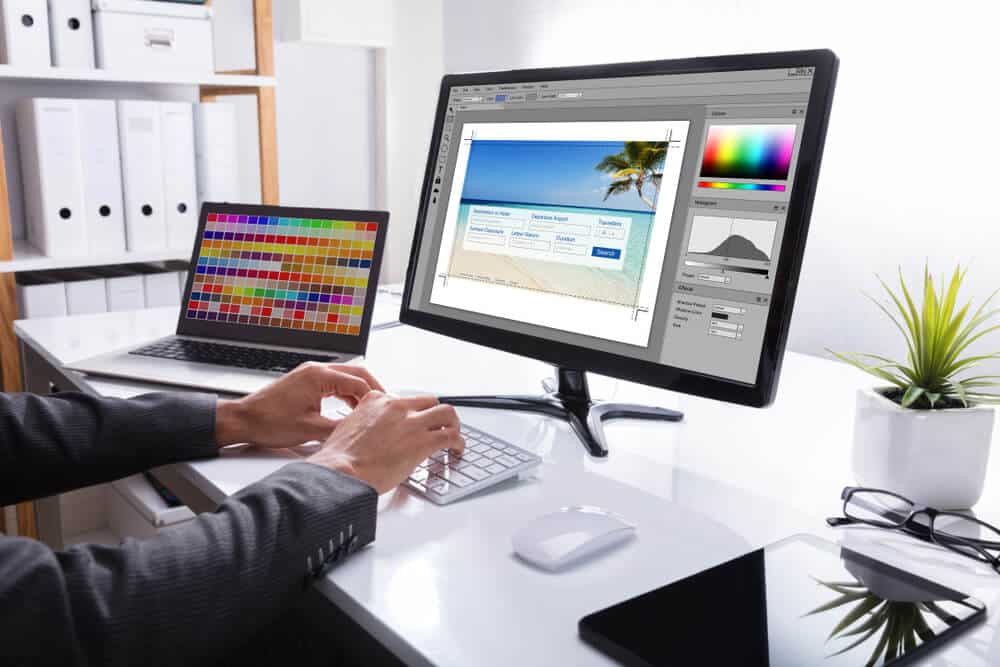 Becoming a Web Designer requires technical skills and a touch of creativity.
You may take a bachelor's degree program, but that's just one route.
There are several ways to become a Web Designer: bootcamps and online courses.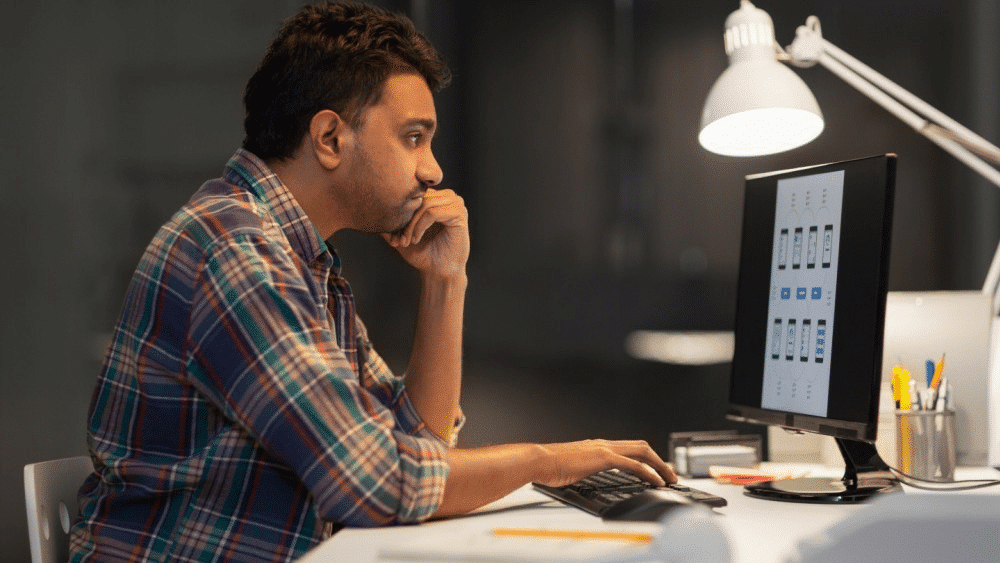 Whichever path you choose, the key is learning the foundation of web design and the tools required to create a responsive design that users love.
That said, we'll walk you through the key concepts you need to learn to get started in web design.
Learn Web Design Theory
In every discipline, it's crucial to learn the foundational principles first.
The same is true for web design.
Users looking for specific things when using a website, for example, navigation, mobile-friendliness, and readable fonts.
Hence, a good, marketable website must be user-friendly.
For that to happen, you must be well-conversant with the principles of user experience.
Understand UX design patterns and protocols.
Why?
User experience determines the marketability and success of a website.
You must also learn website structure and thoroughly understand how a website should be organized.
Get into the details of creating a robust information structure.
Another important aspect is color theory.
A visually appealing website makes users stay on the website longer.
Take your time and learn the basics from books and the many online resources.
Remember, the learning process here doesn't stop with you finding a job.
It's a continuous process, as the things that appeal to users now are most likely to change in the near future.
So, you must stay up-to-date with the emerging trends in user experience and user interface.
Learn How to Code
Of course, it's possible to create a website using Squarespace or Wix, which doesn't require coding.
However, programming languages are part and parcel of web design, especially if you'll be working as a freelancer.
In-house Web Designers have it easy because they work in collaboration with Programmers.
But since freelancing is a one-person job, learning to code will give you a head start on your Web Design Career.
Learn Hypertext Markup Language (HTML) and Cascading Style Sheets (CSS).
It will also be best to delve into JavaScript, as it's one of the most highly in-demand coding languages.
You may also get started in jQuery, PHP, and Flash.
At the beginner level, you can leverage the many free online courses.
Platforms such as Codecademy, freeCodeCademy, and Webflow University have great fee programming courses you can sign up for.
Once you've learned the basics, you may go for paid courses or research more advanced free online courses.
Get the Right Web Design Tools
There's more to website design than programming languages and web design theories.
Web Designers must be familiar with web design tools.
Some of the industry tools that should be on your list in your journey to becoming a Web Designer include:
Graphical Design Tools
Graphic design and website design are different concepts.
You'll need basic knowledge of graphic design to solve design issues.
Tools like Adobe Photoshop and Illustrator allow you to crop, resize, or compress images to fit better on a website.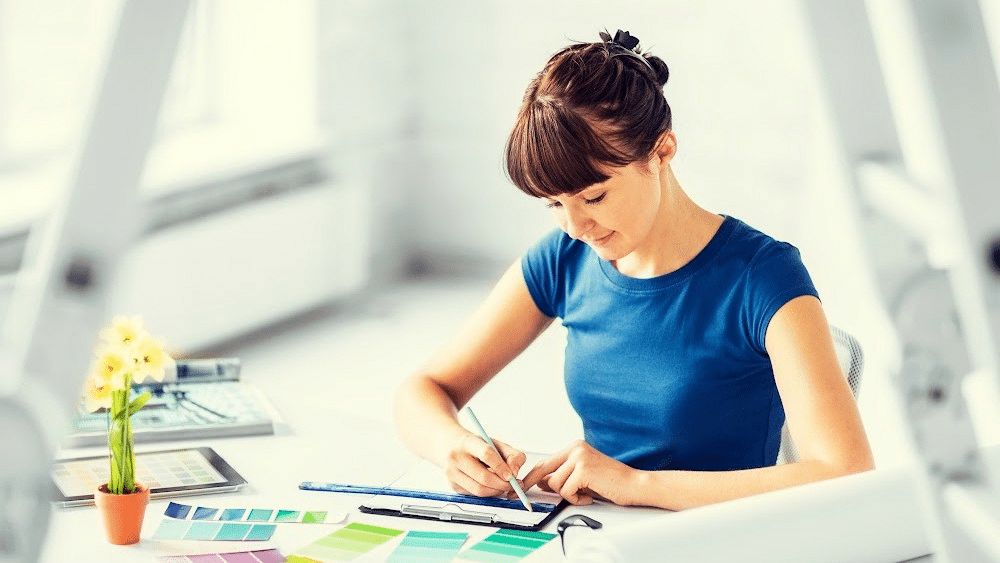 Their gradients and color options give you a wide choice to work with.
Sketch
Sketch is the ideal tool for Developers specializing in UX design.
It has UX shortcuts, different functions, prototyping, and wireframes that come in hand with user experience design.
You should get a grasp of Sketch early in your journey to a Web Designer Career.
Figma
Figma allows Web Designers, Web Developers, and UX Designers to collaborate on online projects in real-time.
It's a great tool when working in teams.
Since you may end up working in-house or at an agency, it will be best to have some basic knowledge of how Figma works.
Webflow
Webflow is a great tool for Web Designers with little to no coding knowledge.
The platform allows you to create a website without coding.
So, sign up for a course on how to use Webflow on its website and be a step closer to becoming a Web Designer.
Content Management Systems (CMS)
Knowledge of content management systems like WordPress, Drupal, or Joomla is crucial in your journey to becoming a Web Designer.
You should have practical experience in one CMS or all of them.
Start with basic aspects of your chosen CMS before going to the more advanced concepts.
Understand the Basics of SEO
Web Design requires more than coding.
Search engine optimization is at the core of web development.
SEO makes it possible for websites to rank on the search engine.
And so, when designing a website, you must balance user-friendliness and search engine algorithm.
Strive to learn website optimization as it increases visibility and search engine ranking.
That means you must learn to optimize websites for different platforms and create relevant content for the target audience.
Be deliberate about SEO in relation to website design.
This will enhance your skill set in the job industry and increase your demand as Website Designers with search engine optimization skills are in high demand.
Work on Your Projects and Develop a Portfolio
The next step after having the skill sets you need to become a Web Designer is to put your skills into practice.
You can start by building a personal website before building websites for clients.
The more websites you build, the more your technical skills will get better.
You must also interact with the websites you build to test usability, speed, and SEO.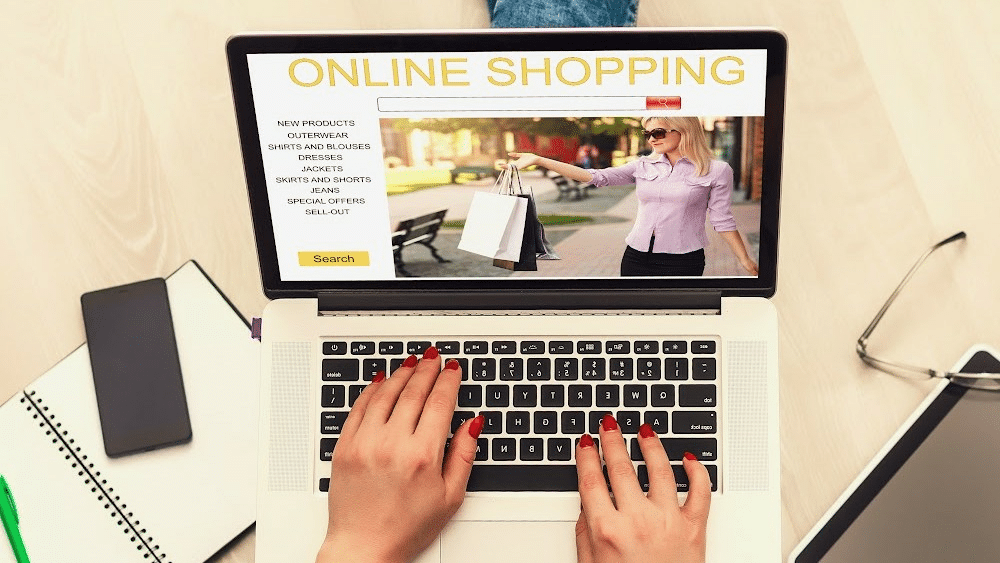 At the end of the day, you'll be an expert in creating a responsive and user-friendly design.
With several projects under your belt, it's time to build a website portfolio.
A personal website will help showcase your skills and experience to potential employers and clients.
Showcase only the best web designs you've done thus far.
You can highlight your design process, capabilities, client feedback, apps, web pages, prototypes, themes, screenshots, and templates.
Your portfolio should be simple and, at the same time, showcase your creativity.
The visual design should be appealing.
Once you've gathered your experience, you can email potential clients the link to your website when applying for Web Designer jobs.
Apart from sharing the link directly to clients, you can share it on your social media profile and discussion platforms like Quora and Reddit.
Another important thing is constantly updating your website as you gain experience.
Search and Apply for Relevant Web Design Jobs
With a great portfolio, it's time to start your job hunt.
You have three options.
You can be a Freelance Web Designer, Agency Web Designer, or In-House Web Designer.
Freelance Web Designers are self-employed.
That means they must juggle seeking clients, web design projects, marketing, and business management.
Although they have many responsibilities, freelancing allows a Designer to work on various projects.
They can choose the projects they want to do.
Agency Web Designers work for an agency.
This career path comes with security to a considerable extent as the agency pays Web Developers.
The only restriction is that they don't have control of the projects they are assigned.
Lastly, we have In-House Web Designers.
These Web Designers are employed by a company.
They may be responsible for the company website or a specific section.
They are paid a constant monthly salary and benefits.
If you are choosing employment, you can apply for many roles.
Some of the job titles for Web Designers include:
Front-End Designer
Front-End Web Developer
UX-UI Designer
Mobile Developer
Product Manager
Interaction Designer
Web development job opportunities are readily available online.
With a click of a button, you'll have loads of jobs to apply for.
You can apply to a company directly or through a recruiter.
Whichever option you choose, ensure your resume and portfolio are well-done and ready.
Suppose you attend a boot camp.
Take advantage of their career services.
Most bootcamps prep their learners for interviews.
They also help with creating resumes and portfolios.
So, step out and apply for as many opportunities as possible.
But as always, quality is better than quantity.
So, as much as applying for many jobs widens your horizon, remember the goal is to give your best with each application.
Consider Specialization
Now that you've landed a job, polished your skills, and gained new ones, you can niche down.
Niching allows you to specialize in a specific area.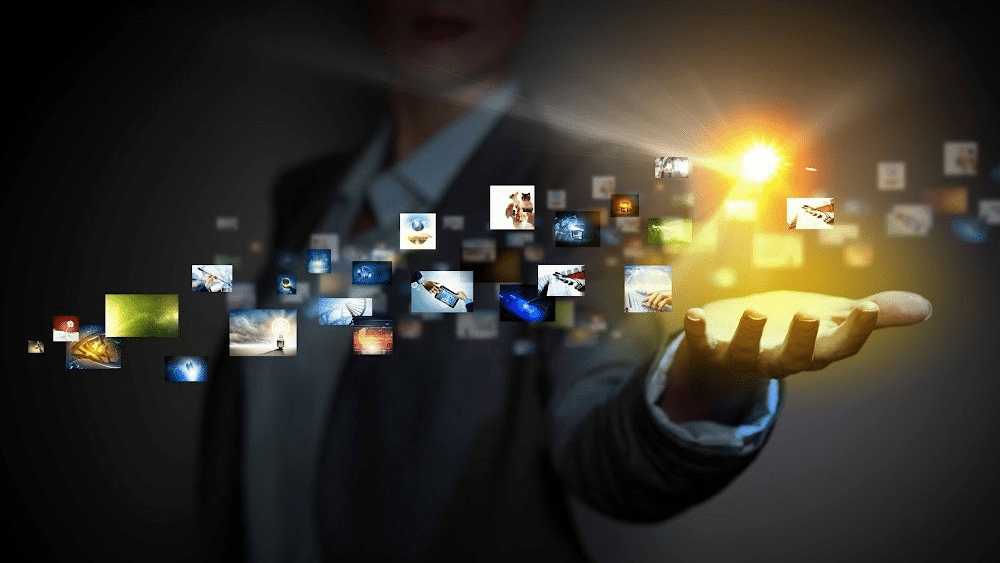 You can focus on mobile, e-commerce websites, or specific industries like fitness and so on.
With a niche, you can market to a specific group of people and enhance your expertise in that industry.
That's how you become an industry thought leader.
As you niche down, remember that the design industry is constantly changing.
You have to keep tabs on updates and keep learning and practicing.
Your skills must be on par with emerging trends and technologies in the industry.
And all it takes to become a Web Designer.
There are many things to learn, but if you are committed to the course, you'll soon be a successful Web Designer.
Additional Useful Tips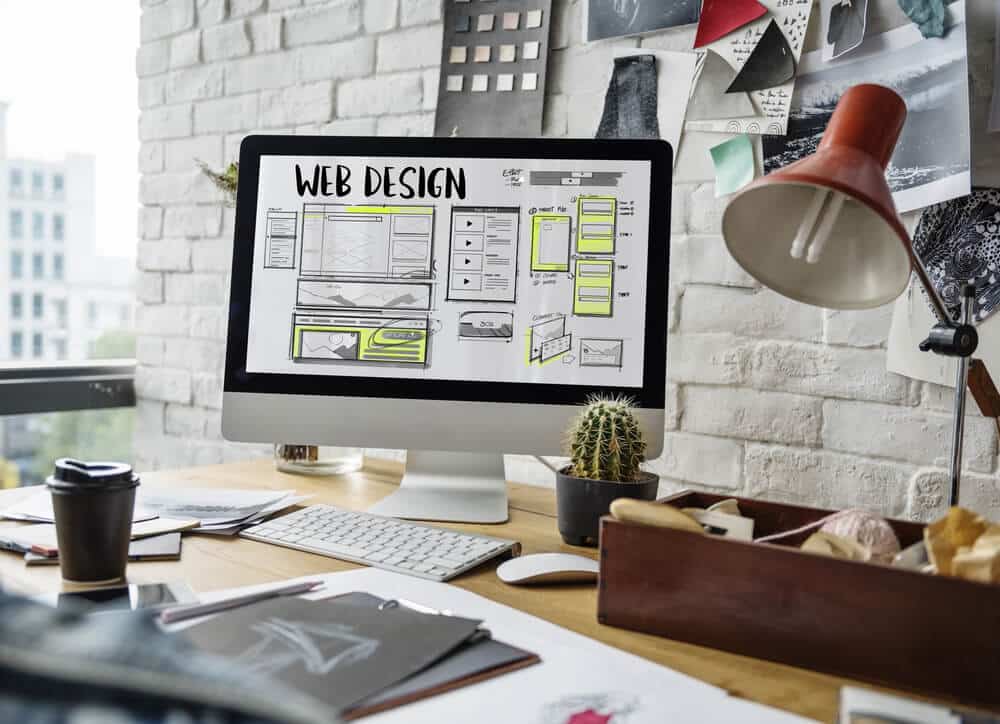 While the above skill sets will set you up as a Web Designer, there are additional skills that will truly revolutionize your career.
Let's look into what else you need to do to improve your chances of success as a Web Designer:
Work on Your Communication Skills
Communication skills is the most crucial soft skill for Web Designers.
Web Designers work in teams, which means they communicate daily with clients, fellow Designers, Graphic Designers, and Programmers.
Apart from daily communication, design work also involves presentations.
Web Designers must be able to communicate their web design process to other professionals and stakeholders.
Since communication goes hand-in-hand with listening, being a good listener allows a Web Designer to understand the clients' needs better and complete the project as per the client's needs.
Hence, effective communication is mandatory.
Join Online Web Design Communities
Online Web Design communities are great places to network with other Web Designers.
A Web Designer can easily learn the emerging design trends through these platforms.
They offer an excellent opportunity to peek at what other Web Designers are doing and, hopefully, pick the best practices in the design industry.
Projects shared in an online Web Design Community may be the inspiration a Web Designer needs to complete a project that's long overdue.
Besides, connections in these communities may be the beginning of long-term friendships that may culminate in business partnerships.
Apart from online communities, local Web Designer events are perfect networking hubs.
The events give you the opportunity to connect with other professionals within your community.
Since Web Design involves long working hours, these events may be a great break from the long working hours that can take a toll on even the most experienced Designer.
Market Yourself
Creating your own website is a single piece of the puzzle.
For the whole puzzle to be complete, you must exploit it to its maximum potential.
Since your design portfolio has your past projects and skills, clients can find everything about you in one place.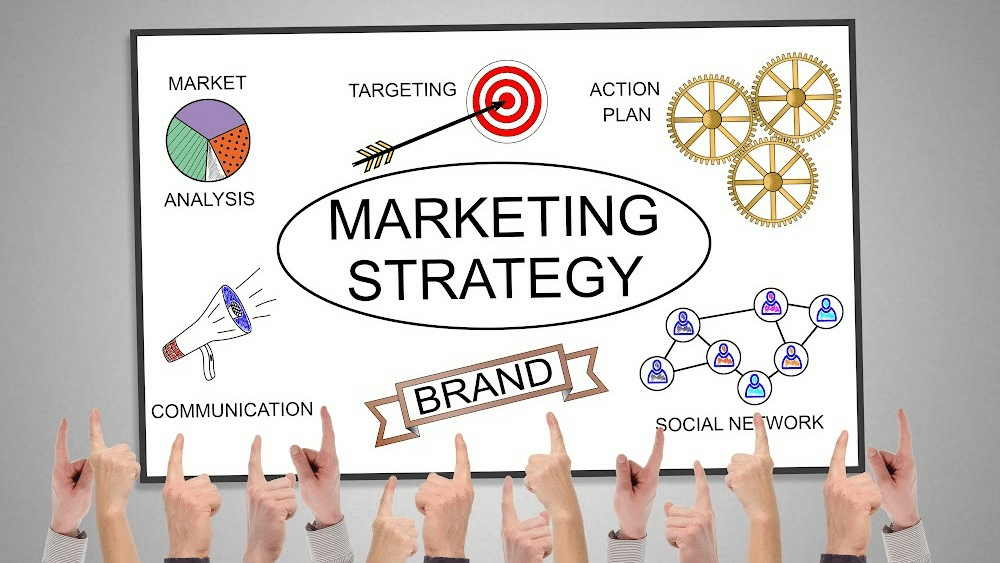 So, share it on as many platforms as possible.
You can also use social media to increase traffic to your design website or reach out to clients directly.
Again, online communities are also great platforms for creating a name for yourself.
Another marketing strategy to get your name out there is requesting your clients to give you reviews.
Their feedback/recommendation is a great way to show potential clients that you truly deliver.
Look for Opportunities for Critique
Getting a peer or an experienced Web Designer to look into your work and give you positive criticism is the best way to improve your web design skills.
You can do these through the Web Designers' online communities or social media sites like Reddit.
Their insights will help you know areas you need to improve and where you are an expert.
This can be a great learning opportunity if you take the criticism positively.
Earn a Certification
Remember, we talked about staying updated on the trends in the industry?
Certification is a brilliant way to showcase your expertise and, at the same time, learn new skills.
You can add your certification to your resume and take your job hunt to the next level.
Again, a certification can be your key to charging a premium.
The most common certification among Web Designers includes Adobe Certified Expert and Google Mobile Web Specialist.
Conclusion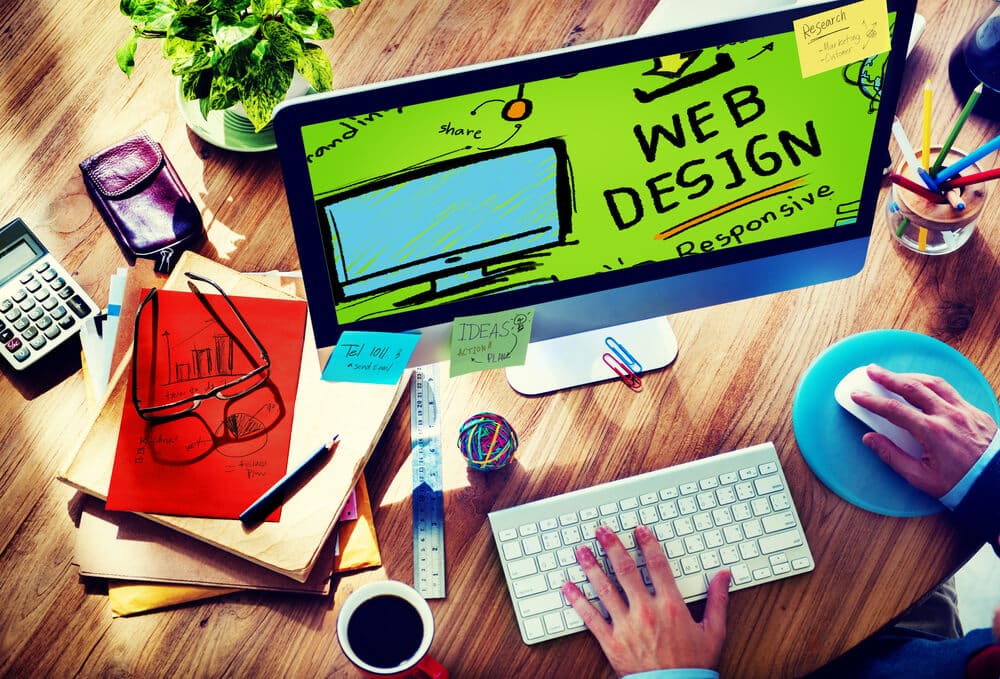 Becoming a Web Designer involves several steps:
The key is learning the fundamentals before delving into more complex aspects of Web Design.
You can learn web design concepts online through the many free tutorials, free online courses, or paid courses.
You may also opt for a web design boot camp.
Whichever path you choose, you can only succeed if you put the theory and technical aspects into practice.
Practice, practice, and practice some more.
And that's how you become a Web Designer!
FAQs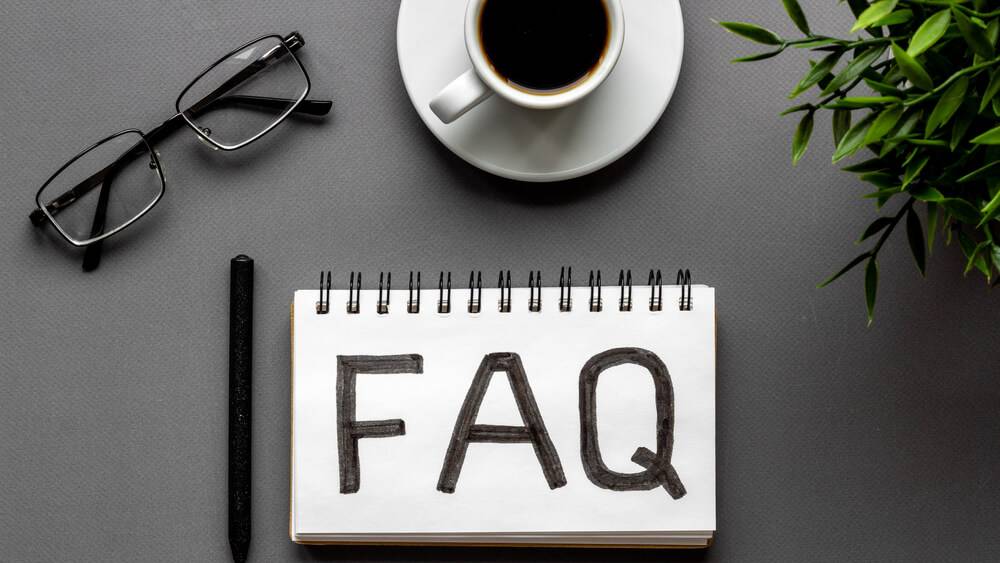 How do I become a Web Designer with no experience?
You can't become a Web Designer without experience.
Web Design is a hands-on job.
Clients would want to see your previous work to assess your know-how.
For that reason, you must have some experience, even if it's a personal website.
How do I become a Certified Web Designer from scratch?
You need to start with the foundation of Web Design.
Learn the principles of web design and web design tools and programs.
From there, practice before signing up for a certification.
There are many certifications.
The one you settle for depends on the area you want to specialize in.
How do I become a Web Designer without a degree?
Leverage the many online courses and resources.
You can sign up for a paid course on Udemy, TreeHouse, and Future Learn.
There are also free courses on platforms like freeCodeCamp and CodeCademy.
You can further take a certification in a specialization area to validate your knowledge.
What degree do you need to be a Web Designer?
You can earn a bachelor's degree in computer science, computer programming, web development, web design, graphic design, and related fields.
A degree program gives you a head start when seeking Web Design jobs.
However, you don't necessarily need a formal education to become a Web Designer.
What qualifications do you need to be a Web Designer?
– Experience in HTML and CSS
– Knowledge of user experience and user interface design
– Experience in content management systems such as WordPress
– Knowledge of SEO
– Understanding of visual design elements
– Most employers are more concerned with Web Designers' skills than their qualifications.
– So, it's important to demonstrate these skills in a portfolio.
How long does it take to become a Web Designer?
The duration varies depending on the education pathway.
Online web design courses may last several hours to months and even years.
It all depends on your area of specialization and commitment.
Bootcamps take between 3-12 months.
A bachelor's degree runs for four years, and an associate degree is two years.
Is it difficult to become a Web Designer?
Being a Web Designer is not as challenging as it may seem.
All you need to do is sign up for an online class or join a boot camp, and you are set.
Now, what separates the wheat from the chaff is commitment.
Can I teach myself to be a Web Designer?
Becoming a Web Designer takes commitment, as there are several technical skills you should learn.
So, if you have the discipline and self-drive to commit to the curriculum, why not?
All you need is a timetable to guide you and lots of practice to sharpen your skills.
What is the average salary of a Web Designer?
According to the Bureau of Labor Statistics, a Web Designer's salary is around $77,200 annually.
Their hourly wage is around $37.12.
Payscale gives a range of $38k to $77k.
The actual amount varies depending on years of experience, level of education, location, and specialization area.
What is the best way to become a Web Designer?
The best way to become a Web Designer is to learn through the internet.
Leverage the free resources online or sign up for paid courses.
With online courses, you can study without taking time off work or neglecting your family.
What are the different types of Web Designers?
There are three types of Web Designers.
Freelance Web Designers are self-employed Web Designers who work remotely with different clients.
Agency Web Designers, as the name suggests, are employed by agencies.
In-House Web Designers are Designers employed by an organization as full-time employees.
What type of work do Web Designers do?
Web Designers focus on how websites and web pages look and feel.
They merge color scheme, typography, grid, and visual elements with the website's functionality.
Their main goal is to create a website that gives users the best experience.
References