Hi, and welcome to this exciting guide on how to become a UI Designer!
In this comprehensive article, you'll learn the step-by-step process of becoming a UI Designer, the advantages of the UI design career, and much more.
Reading this article will help you in making better UI design career decisions.
In particular, we will focus on the following critical areas:
Introduction
Step-by-step process of becoming a UI Designer
Tips to be a successful UI Designer
Advantages of becoming a UI Designer
Let's get started!
Introduction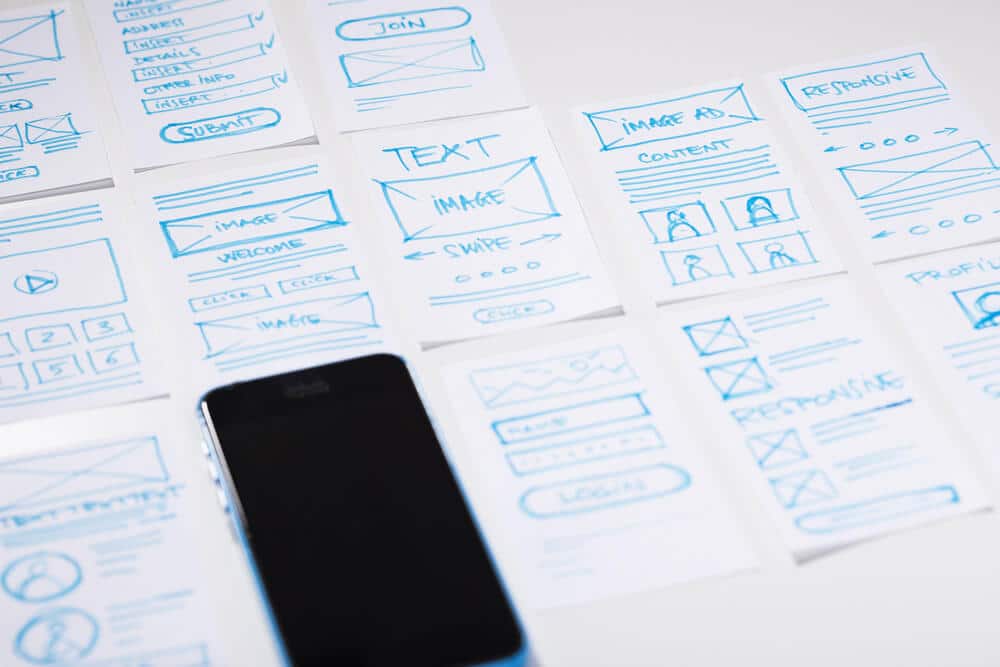 UI Designers are responsible for creating lively and interactive user interfaces that engage and improve the user experience of digital products.
Using their specialized design skills and experience, UI Designers can create different user interface designs that enhance human-computer interaction.
UI Designers work closely with other digital design and web development professionals to ensure that the interface designs they create are relevant, helpful, and functional.
Many creatives specialize in the UI design career path due to its numerous advantages and benefits, including competitive salaries, stable job prospects, and excellent work-life balance.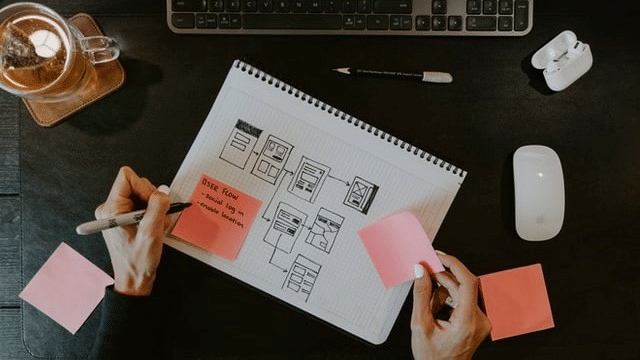 This comprehensive guide will be most helpful If you're starting your journey in the interaction design career.
Continue reading as we take a deeper look at how to become a UI Designer.
Educational Requirements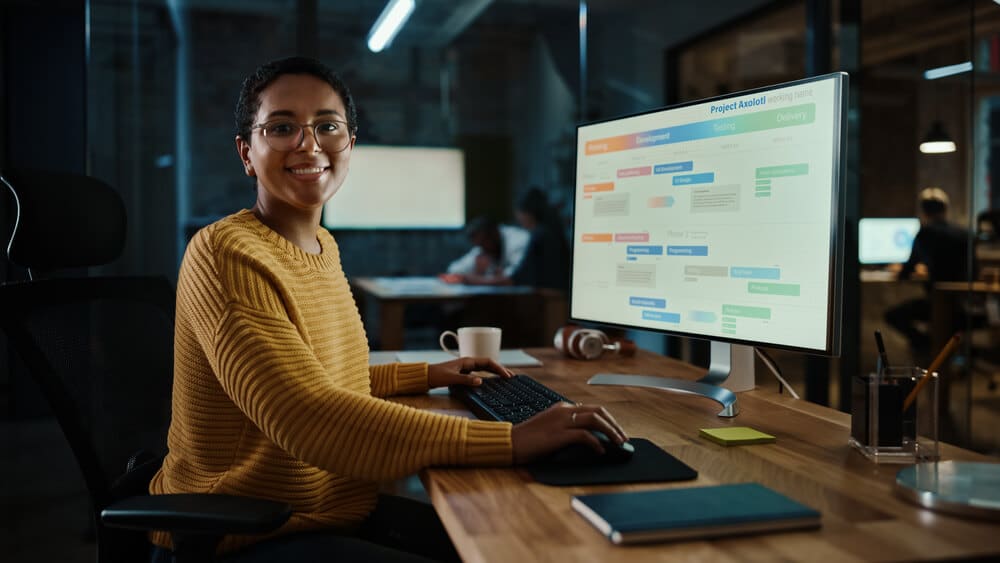 UI designing is more art than a science; thus, no particular kind of education is necessary to join the UI design space.
That said, earning relevant design education will significantly improve your design skills and increase your value in the job market.
Typical education courses for UI Designers include an associate or bachelor's degree in Graphic Design, Interface Development, and Fine Art.
You can also take a UX Design Course or other related courses as part of your UI educational preparation.
A good UI design course must cover the fundamentals of UI designing, including design principles and other foundational training.
Apart from the formal, structured, and in-class training, UI Designers can opt to earn their UI education through interactive UI bootcamps.
UI bootcamps are worthy alternatives to formal UI training and teach about:
Design tools and software
UI design theory and principles
Soft and hard design skills
UI design online courses and boot camps help you perfect your UI design skills quickly and conveniently.
The top UI design courses and bootcamps include training from Coursera, Udemy, Linkedin, Edureka, Kaplan, Pluralsight, and Careerfoundry.
You can also engage in self-study using podcasts, youtube videos, online tutorials, and other sources of information.
Read on to learn about the relevant UI Designer qualifications.
Certification Requirements
UI Designers are creatives who thrive on their artistic talent and thus don't require any specific certification.
But having professional certifications goes a long way in improving your professional portfolio and value as a Designer.
Professional certification in graphic design software, web development, and information architecture is particularly advantageous.
Here are some of the popular certifications for UI Designers:
Master Certified Web Professional-Designer (CWP)
Google UX Design Certificate
Web UI Design Using Adobe XD
Complete Web and Mobile Designer
Design rules(Principles and designs)
To guarantee that you acquire high-quality UI design professional certifications:
Enroll in accredited training institutions
Online certifications offer more convenience
Research on the pros and cons of each certification
Suitable certifications must effectively cover the fundamentals of UI design
Read on to understand how to become a User Interface Designer.
Step-by-Step Process of Becoming a UI Designer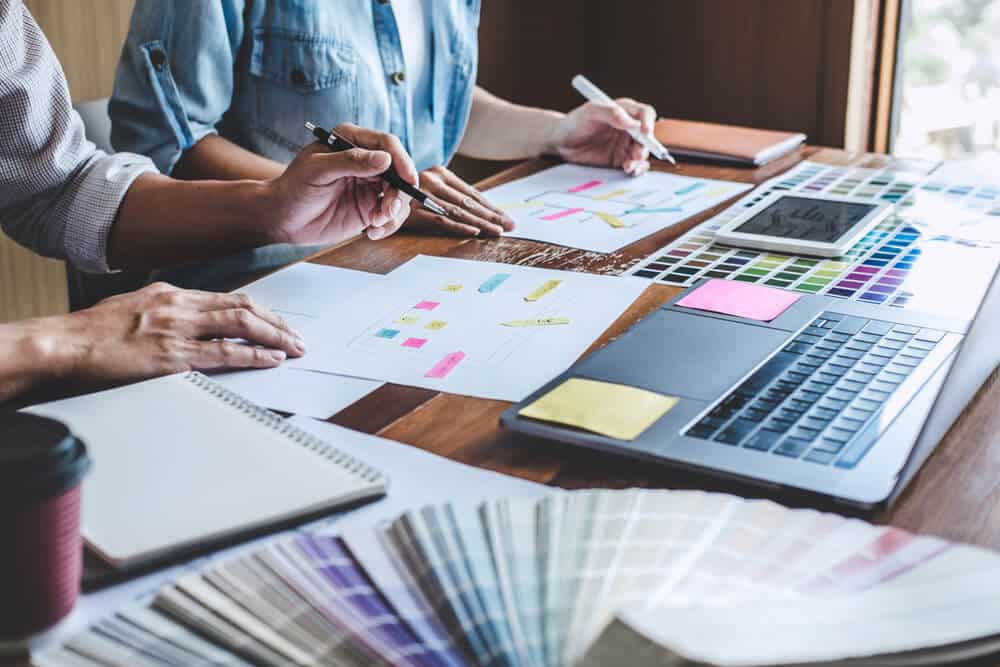 The UI design field is a lucrative and gratifying career path offering competitive pay packages, stable job prospects, and high job satisfaction.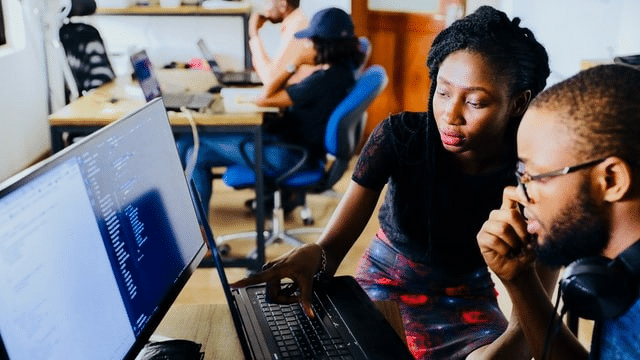 In this section, we will provide a blow-by-blow process of how to get into UI Design and excel in this highly competitive design career:
1. Identify a UI Design Specialty
UI Designers provide a broad range of design services for various sectors; therefore, the first step in your UI design journey is to identify the UI specialty that best suits you.
Popular UI specialties include Motion Graphics, UI Art, UI Development, UI Research, and UI copywriting.
Identify the skills, education, training, and expertise needed for your preferred UI design specialty.
2. Learn UI Design Principles
All successful UI Designers understand the fundamental principles of design, including lines, forms, shape, color, texture, proximity, typography, contrast, balance, repetition, and space.
Without a proper understanding of UI principles, it will be impossible for you to create high-quality and compelling interfaces for users.
Learning UI design principles is critical for:
Creating structured and organized interfaces
Improving creativity and innovation
Guiding UI design projects
Developing aesthetically appealing and functional interfaces
Further interaction and visual design training will make you a better, all-around UI Designer.
3. Enroll in UI Training
After learning the UI design principles, enrolling in relevant UI design training is the next logical step.
You can use several training methods to learn about UI designing, including bootcamps, online courses, and formal classroom training.
UI training will equip you with the soft and technical skills necessary to succeed in this highly competitive space.
A good UI training program should:
Teach relevant UI technical skills (wireframing, prototyping, user research, design thinking)
Teach UI soft skills (collaboration, communication, presentation)
Offer organized and structured training program
Provide student support
Be readily available (online)
Feature highly qualified and experienced instructors
Offer a comprehensive and in-depth UI design curriculum
Be accredited and recognized by statutory and professional institutions
Some popular UI design bootcamps include Codingdojo, Career Karma, CareerFoundry, Thinkful, Springboard, and Learn UI design.
Please note that you can be a self-taught UI Designer by relying on Youtube tutorials, podcasts, design books, and blogs, though these methods may be longer and less efficient.
4. Understand Design Tools
As a UI Designer, you will extensively use different design tools and programs to achieve your design goals.
Attending a design course or UI Bootcamp isn't enough to make you an expert with design tools.
You need theoretical and practical training to use UI design tools efficiently.
An excellent way of mastering design tools is through continuous and repeated usage.
The most common design tools you'll need as a UI Designer include prototyping, vectoring, and graphic design tools.
Typical examples of UI design tools include Adobe XD, Invision, Origami Studio, Framer, Protopie, Mockflow, Figma, Proto.io, and UXpin.
5. Build your Portfolio
A UI Design Portfolio is a professional document containing various finished UI projects demonstrating your UI experience, expertise, skill, and training to potential employers.
Typically a UI Portfolio will contain several UI projects with detailed summaries explaining the project, including target audience, tools, processes, and design thinking.
Having a design portfolio is especially vital during a UI design job search.
A good UI Design Portfolio should:
Be short, clear, and easy to follow
Contain your personal information
Feature original, high quality and recent UI designs
Contain detailed explanations of the technique, processes, and reasoning behind different UI designs
Be in both hard and soft copy for easy accessibility
Be professional
Consider using professional portfolio building software builders like Behance and Dribbble to create more professional portfolios faster.
6. Get a Mentor
Consider growing your UI career by getting a Mentor.
Associating with an experienced and successful UI Designer will help fuel your UI ambitions and dreams.
Mentors are vital to the growth of your UI design career because they:
Provide genuine and high-quality critiques
Lead you in the right direction
Highlight excellent career options
Provide practical industry tips and tricks
Provide high-quality career advice
Identify UI education options
A good mentor should possess the following qualities:
Be available and accessible
Lead by example
Be willing to share insights and design knowledge
Possess excellent communication skills
Patient and understanding
Empathetic
Have an excellent grasp of the UI career
Respectful and caring
Having a Mentor is a necessary but often overlooked part of your UI design journey.
7. Apply for UI Jobs
Developing a professional portfolio is critical but gaining high-quality, real-life industry experience is just as crucial.
The best way to learn user interface design and grow your UI career is by applying for entry-level UI design jobs.
An entry-level job will let you wet your feet and gain relevant work experience.
An efficient way of identifying solid UI design entry-level jobs is through job boards and online marketplaces.
The best job boards include Ziprecruiter, Zippia, Glassdoor, and Indeed.com.
Getting a UI design job from reputable job sites will ensure that you get a top-rated company offering an excellent launch pad for your UI design career.
8. Grow
After acquiring a User Designer job, consider growing your career by taking on more training and earning more experience.
Here are a few nifty tricks that will allow you to grow your UI career quickly:
Acquire additional UI training (Bootcamps, tutorials, design textbooks)
Participate in UI design seminars, activities, and symposiums
Join professional UI design groups and forums (Designer Hangout, Dribbble, Behance)
Get a Mentor
Learn about design tools and software
Immerse yourself in UI design
Practice creating UI design projects
After understanding how to be UI Designer, let's analyze why the UI design career is perfect for you.
Advantages of the UI Design Career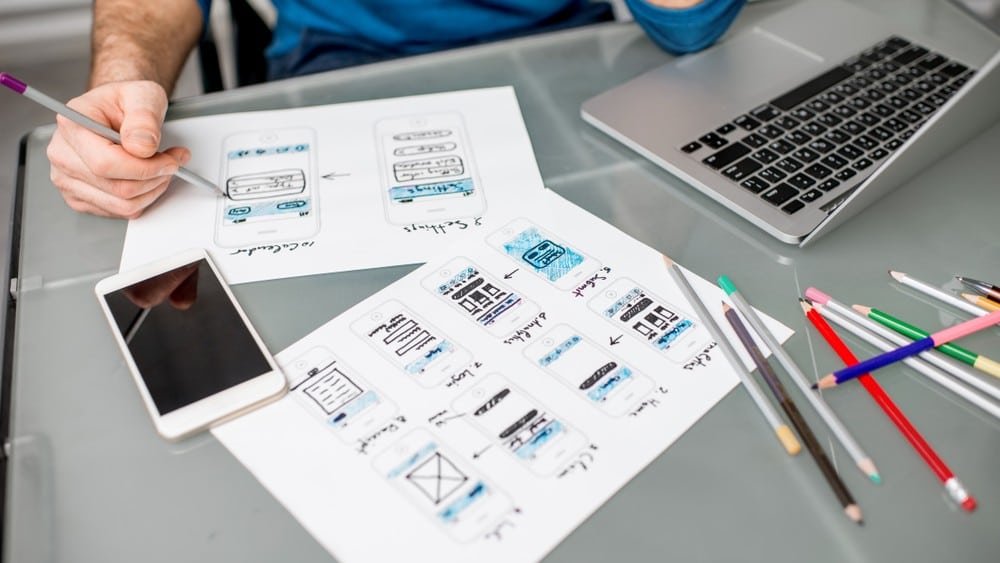 There are several excellent digital design career paths that you can pursue, so why concentrate on UI design?
Here are a few reasons why UI design is a viable career worth your time:
1. Stable career
Working as a UI Designer allows you to work in a stable, long-term job with many career options.
According to a Bureau of Labor Statistics report, the UI design career will grow by 6%-10% between 2020 and 2030.
Some of the factors driving the demand for UI design services include:
Higher company budget allocations to user experience departments
An increasing number of digital product users
Growth of digital industries ex eCommerce, gaming, web design
Growing internet population
The rapid advancement of technology
UI designing is an excellent profession if you're a creative person who values career stability and longevity.
2. High Salaries
UI Designers earn more than most other Digital Design Creatives due to the highly specialized and in-demand services.
The average UI Designer's salary ranges from $50,000 to $150,000, depending on years of experience, location, company, industry, and specialization.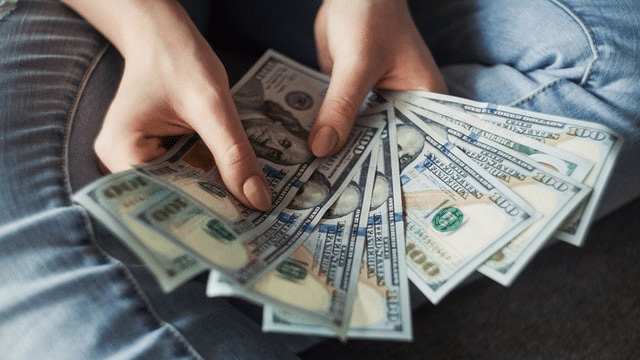 Additionally, most companies provide competitive pay packages, including cash bonuses and other pay incentives.
The reasons that UI Designers enjoy above-average salaries and incentives include:
Highly creative and specialized UI design services
Increasing demand for UI Designers
Increasing demand for user experience by clients
High budget allocation for UI departments
Highly demanding UI design job description
If you're a creative person who values financial freedom, then UI design is a viable option.
3. Numerous Career Options
UI Designers have the rare opportunity to work in multiple industries and hold various job titles.
UI Designers provide vital services in web development, gaming, computer, mobile app, finance, insurance, IT, entertainment, and healthcare sectors.
UI Designers hold different job titles according to the industry, including Motion Graphic Designer, Product Designer, User Interface Engineer, Visual Designer, and Content Strategist.
UI Designers effortlessly fit into these different roles since the design principles remain the same across multiple sectors.
If you love the professional freedom to work across a broad range of industries and professional roles, consider a career as a UI/UX Designer.
4. Excellent Work-life Balance
The UI design career offers an excellent work-life balance due to the regular working hours and schedule.
With the rapid growth of internet communication, numerous companies and industries are now allowing their UI Designers to work remotely from the comfort of their homes.
Using advanced teleconferencing tools, UI Designers can now effectively interact remotely with design teams when working on UI projects.
The flexible working schedules allow UI Designers to enjoy an unrivaled work-life balance.
5. High Job Satisfaction
According to a report from Payscale.com, UI Designers report a 3.99 out of 5.0 job satisfaction rating.
UI Designers are increasingly working in cutting-edge industries providing critical design services to their clients.
The high levels of job satisfaction among UI Designers are due to the excellent work conditions, high salaries, outstanding work-life balance, and sense of accomplishment.
If helping people solve their problems and improve their quality of life is important to you, then the UI design profession ticks all the boxes.
6. Solid Professional Networks
Almost all sectors and industries intersect with User Interface development at one stage or another.
Therefore working as a UI Designer allows you to meet with professionals in different sectors and industries.
The ability to extensively network with other creatives and professionals in various sectors and industries is critical in helping to grow professionally.
Consider working as a UI Designer if growing your professional network is critical to your career objectives.
7. Interesting Job Description
No two UI design projects are the same.
There are always different requirements, deliverables, budgets, and timelines.
Every UI design project starts as an adventure, unlike in other careers that heavily rely on repetition.
The UI design job description mostly concentrates on the creative ability of the UI Designer, which makes the job interesting.
If you love using your creative abilities to create engaging and helpful creations, then UI design is the right career path.
Read along as we look into a few ways you can improve and become a better UI Designer.
Tips to Become a Successful UI Designer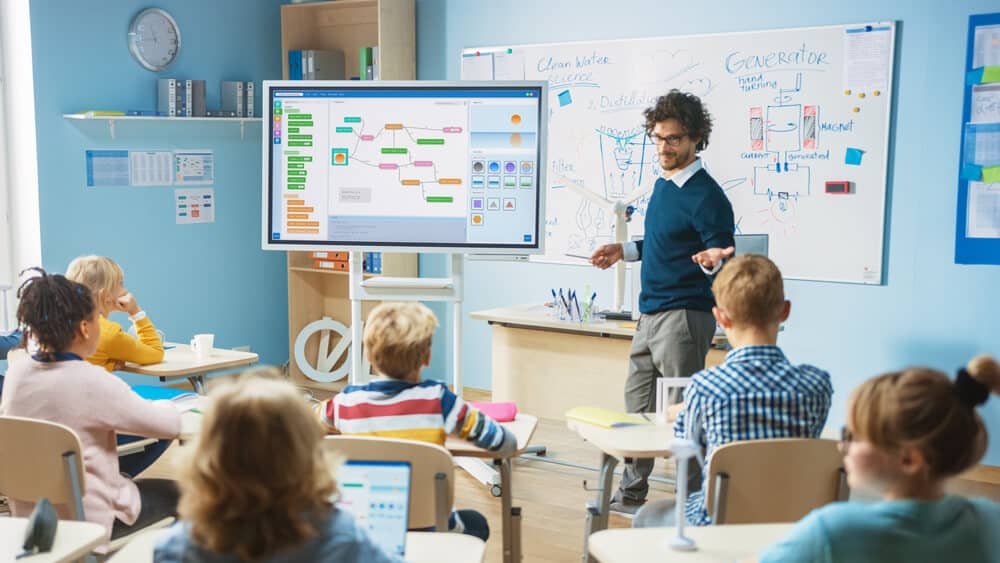 As a UI Designer, you have the potential to improve and become a more successful UI Designer.
Here are a few nifty tricks to improve your success as a UI Designer:
1. Learn New UI Design Skills
The UI design profession is rapidly changing and successful, and you need to keep in touch with the changes.
Learning new skills is an excellent way of remaining relevant and improving your value.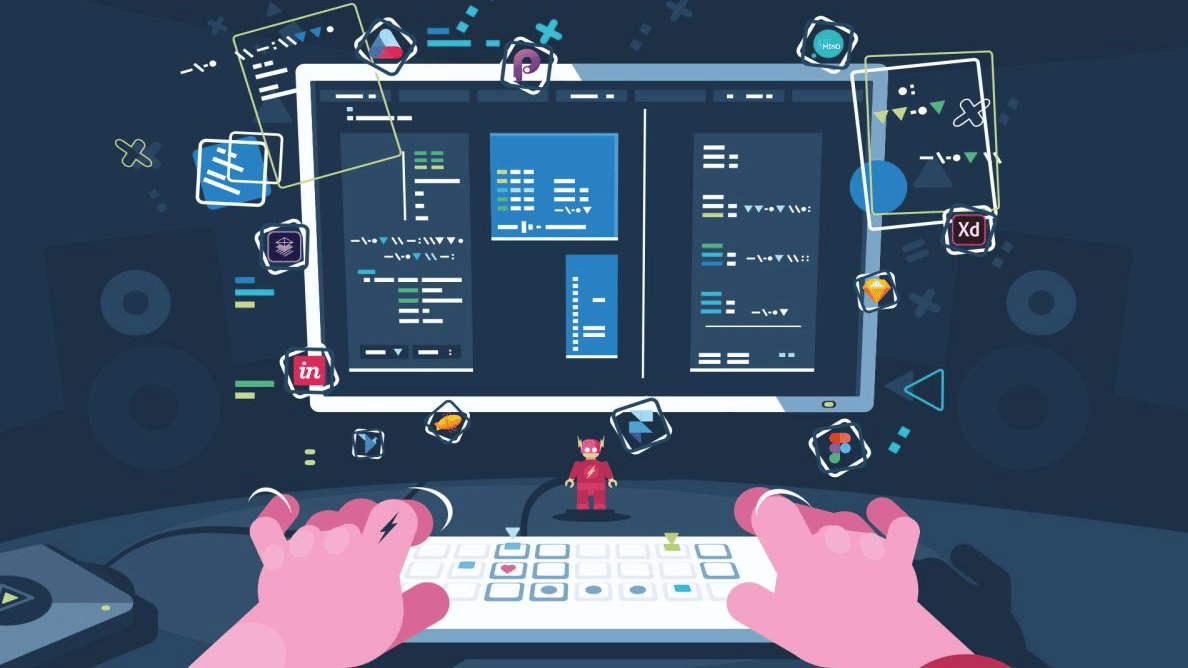 The most in-demand skills for UI Designers include:
Wireframes, prototypes, mockups, usability testing
Design software (Adobe XD, Invision, Framer)
User personas
User research
Networking
Presentation
Team player and collaboration
Learning these skills will go a long way in making you more effective and successful in your UI design career.
2. Learn Design Principles
Laying a robust UI design foundation will go a long way in guaranteeing your UI design success.
Understanding graphic, fine art, and visual design principles allow you to create more relevant and successful UI design projects.
The most critical UI design principles include typography, fonts, repetition, emphasis, consistency, clarity, movement, color, space, texture, and lines.
3. Learn User Experience Design
UI Designers work closely with UX Designers, Front End Developers, and other digital design stakeholders to improve user experience.
To be successful, UI Designers should invest in user experience design.
Understanding UI design experience will allow you to create high-quality, relevant, user-friendly, and helpful user interfaces.
4. Get a mentor
Mentors help you to grow faster by highlighting excellent educational resources and career and networking opportunities.
Consider getting a Mentor to improve your chances of success in the UI design space.
5. Create a Portfolio
A UI design portfolio is a must-have document if you wish to excel in the UI design career.
Creating a portfolio:
Improves your marketing
Proves your competence
Grows your UI design skills
Improves networking
Opens job opportunities
Conclusion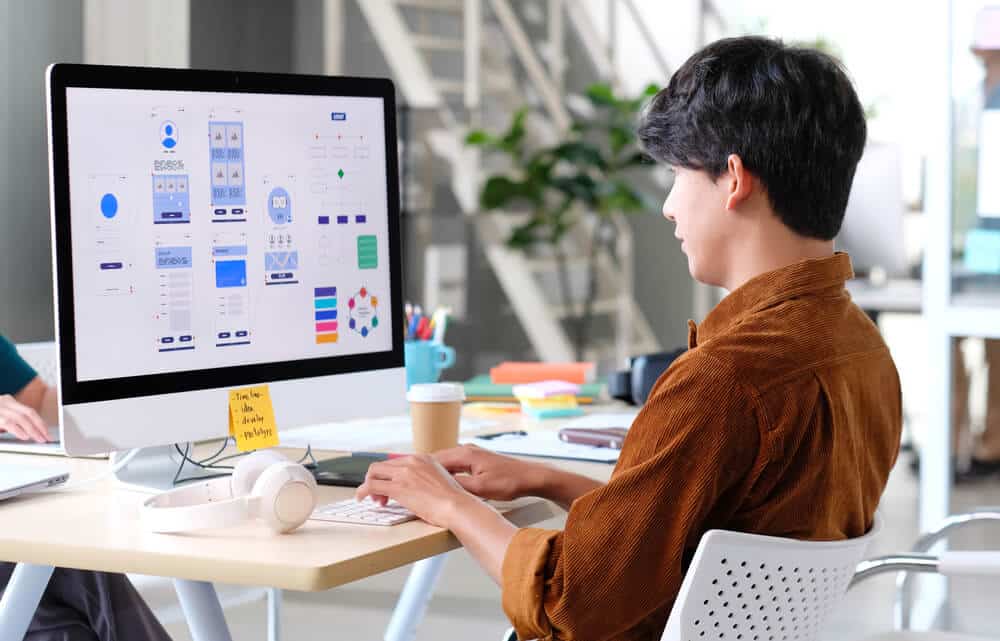 If you are creative and love to play with visual elements creating high-quality and helpful designs, then a career as a UI Designer is perfect for you.
Not only will you live your dreams but also get highly paid for doing what you love.
We hope that this comprehensive UI Designer guide has shared insights on the journey toward becoming a UI Designer.
Whether you're considering a UI or UX design job, this article will prove helpful to you.
FAQs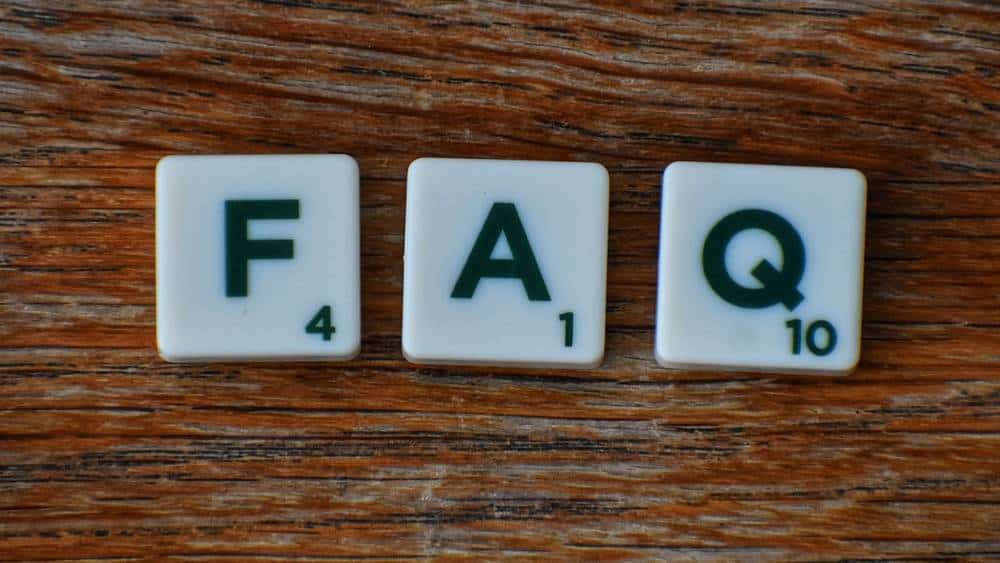 Is it hard to become UI Designer?
It depends on your passion, drive, and commitment to the UI career.
Generally, it's not too hard to become a UI Designer if you put in the extra effort.
Additionally, being naturally artistic and creative makes the journey toward becoming UI Designer easier.
How long does it take to become a UI Designer?
The period you'll need to be a UI Designer varies from a few weeks to a few months.
According to Brainstation.io, it will take ten weeks to become UI Designer.
Enroll in a UI Bootcamp or online course to speed your rate of learning user interface-related topics.
How do I start a career in UI Design?
Follow these steps to launch your UI design career:
– Identify a UI specialty
– Learn the basics of UI design
– Familiarize yourself with design tools 
– Create a support team or identify a mentor
– Enroll in UI training (formal education, Bootcamp)
– Create a professional portfolio
– Apply for entry-level UI jobs
What is needed to be a UI Designer?
There are several requirements for you to become a UI Designer.
Here are some of the things needed for UI designing:
– Knowledge of design tools (Photoshop, Adobe XD)
– UI designing experience
– Knowledge of UI design process
– Professional UI design portfolio
– Knowledge of design principles
– UI design hard and soft skills 
How to become a UI Designer with no experience
You can become a UI Designer with no experience by following these steps:
– Choose a UI specialty
– Attend relevant UI training
– Learn how to use design tools
– Create a professional UI design portfolio
– Work on dummy UI design projects
– Apply for entry-level UI design jobs
– Join professional groups and forums
How to become a freelance UI Designer?
UI Designers usually work as part-time or full-time freelance Designers.
If you wish to operate as a freelance UI Designer, ensure that you:
– Receive high-quality UI training
– Familiarize yourself with design tools
– Build a professional UI portfolio
– Build professionals networks
– Start applying for freelance UI design jobs
How to become a UI Developer?
Here are the steps to becoming a UI Developer:
– Study UI design principles
– Learn UI design tools
– Enroll in UI developer training
– Learn basic coding languages (CSS, Java, HTML)
– Create a professional UI portfolio
– Get a mentor
– Join UI design forums and groups
– Apply for entry-level UI design training
How to become a UI Designer online
Here is how to learn UI Design using the internet:
– Choose a UI Design specialty
– Enroll in online UI design training
– Create a high-quality UI Designer portfolio
– Work on dummy UI projects
– Get a mentor
– Join UI design online platforms and forums
– Apply for entry-level UI Designer roles
How to be a UI Designer Major?
Typically UI design majors specialize in Web design, fine arts, and graphic design.
Here's how to become a UI Designer major:
– Identify a suitable UI design course 
– Shortlist the best UI training institutions
– Enroll in a suitable UI design course
– Complete your UI design course and apply for Designer jobs
References