Hello everyone, welcome to today's stimulating read where you'll learn how to use Sketch!
Today, we will take you through all there is to learn about the Sketch design systems and functions.
At the end of this guide, we promise you will leave with a fuller understanding of what Sketch is, its usage, and why it is a better option for programmers.
In this Sketch tutorial, we detailed:
What is Sketch?
How

to Use Sketch
Free and paid resources for Sketch
Why use Sketch
Let's get started!
What is Sketch App and How Does it Work?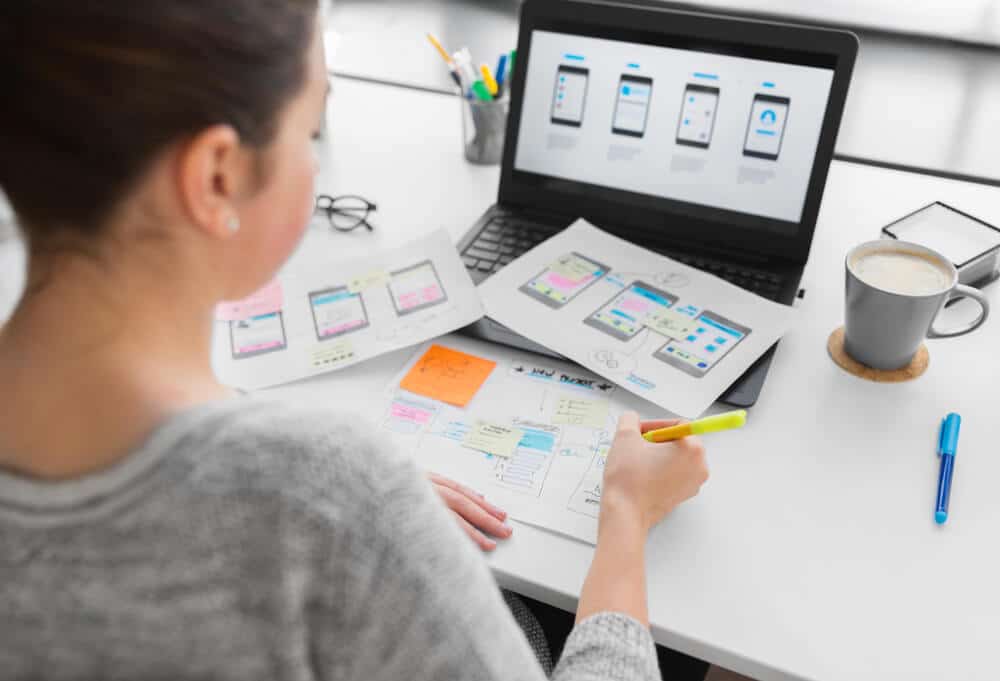 Currently regarded as the industry standard, Sketch is a vector-based application used for desktop and mobile UI design (user interface), prototypes, and mockups.
Sketch also allows you to manipulate and edit photos.
It is best suited for people who cater to customer needs because it is intended for Designers rather than non-Designers.
It's a Mac-only app, hence Mac users are the target audience.
With the price of $49-$99, Sketch is far less expensive than Photoshop.
Anyone with little to no experience can learn Sketch and use it almost immediately because of its simplicity and so user-friendly.
Additionally, it's ideal for the demand for multi-device design that exists today.
In comparison to Photoshop's 2.17GB of disk space, it takes up merely 45MB.
There has never been a better opportunity to start experimenting with Sketch than right this minute.
Many Developers and Designers now prefer to use the Mac-focused vector graphics editing application for user experience (UX design) and user interface (UI design).
You've come to the right place if you've downloaded the software but are yet to use it or if you have used it and are feeling a bit swamped.
Whether you're brand new to the software or seeking to advance your skill set, here we'll understudy some of the greatest Sketch lessons to get you up to speed.
How to Use Sketch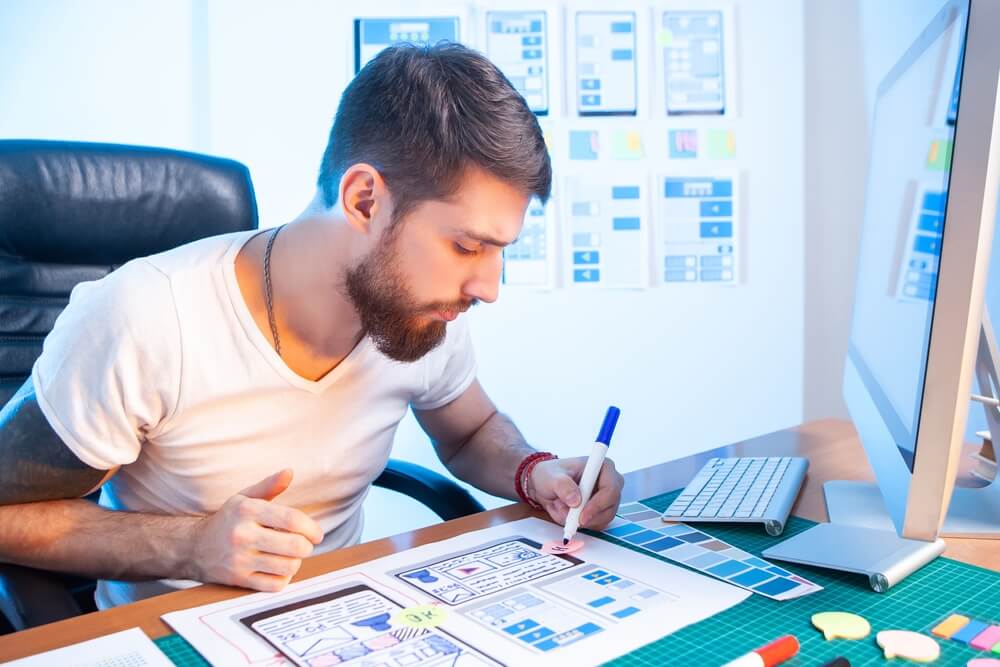 When you start using Sketch for the first time, you'll work on a canvas that goes on forever.
In line with the way MacOS is designed, you can change the toolbar by right-clicking and dragging to set your favorites.
Set up all your favorite tools by dragging them into place.
Since you will probably get used to Keyboard Shortcuts, it is best to keep the ones that are hard to remember but that you use often.
Some of them only work when they can be used, so it's helpful to have them in the Toolbar.
So, you might also want to keep the Scissors, Symbols, Round to Pixel, and Outlines tools on your toolbar.
In Sketch, an artboard represents either an interaction within a screen or a screen.
You can either create your own custom screen size when building an artboard or select from a selection of popular screen sizes for iOS, Android, print, and web.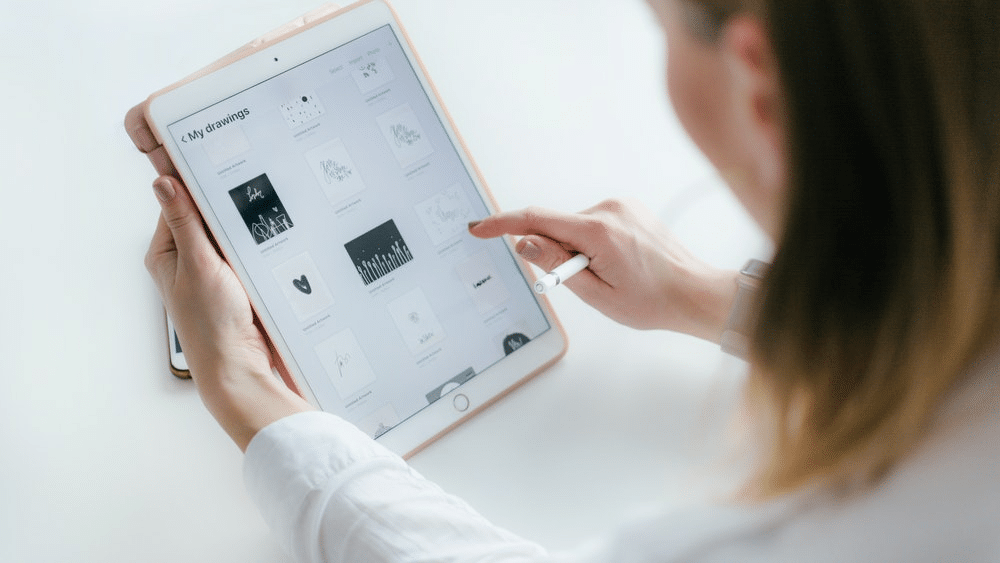 You must choose the title above the Artboard in order to pick it.
If your artboard doesn't have a background or backdrop color, the final screen will display what appears to be a transparent background rather than white.
This can be fixed by picking a color for the background from the color palettes.
From the Lock screen to the Notifications center, iOS uses blur.
Background Blur is a feature that only Sketch has, and it is very useful.
The blur is created by putting a moving sheet on top of several layers in the background. It changes as things change in real-time.
When working with numerous screens, building one Artboard that encompasses all of your Artboards will provide you with a fantastic overview of the entire process.
For OCD-level organization, there is also the Artboard Manager plugin, which allows you to neatly arrange your artboards into columns and rows.
Sketch pages each reflect a different resolution or platform.
You would gather them all into a Page if you were making an artboard for your Android design, and then you could make another page for iOS.
Several pages and artboards are securely stored in a Sketch file.
This enables you to set up your workflow in an accessible manner.
Like most screen design tools, selecting a layer brings up an inspector where you can modify its parameters.
Use a UI template to get initiated if you're a beginner.
The Material Design, iOS, and Responsive Web templates are already installed in Sketch (You can access them from File > New From Template).
Best Free Resources to Learn Sketch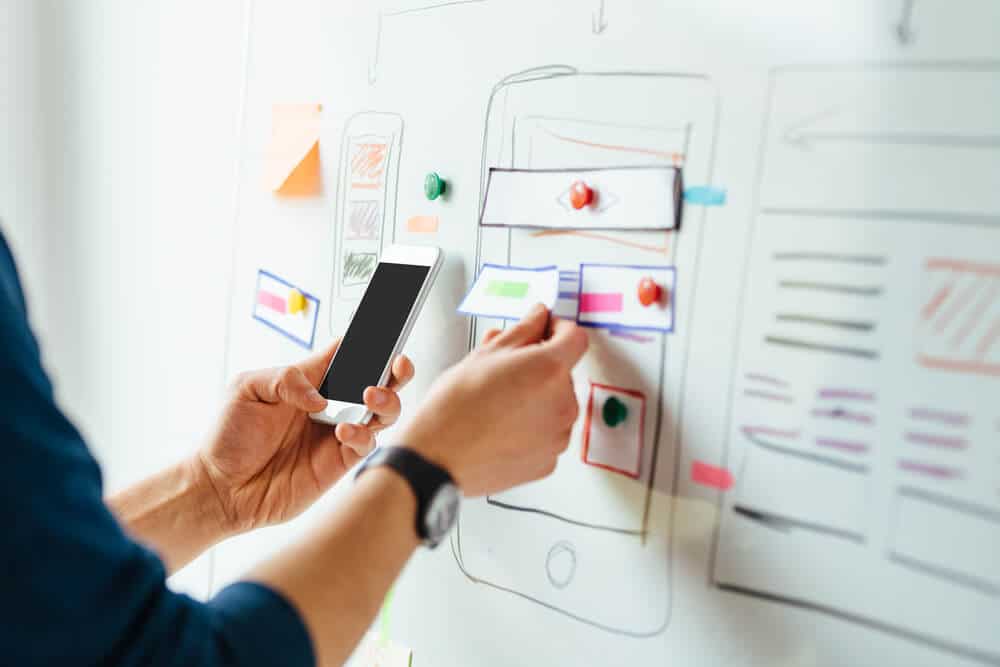 Sketch versus Photoshop
What tool—Sketch or Photoshop—is best for you?
This Youtube video walks you through the features that Sketch offers over Photoshop.
It's from the InVision team (and they are well versed in these things).
This three-minute video offers excellent information on the topic.
Sketch App Awesomeness
What makes Sketch such a fantastic app?
The top ten features of the Sketch App are detailed in this thirty-six-minute YouTube video tutorial, along with tips on how to utilize each one.
Useful Keyboard Shortcuts on Sketch App
Utilizing a tool quickly is one of the strategies for successful tool adoption.
One of the many mechanisms that can make designing with Sketch smoother and faster is keyboard shortcuts.
This Sketch for beginners tutorial covers several fundamental keyboard shortcuts, such as copying and pasting styles, ordering layers, picking a layer below, and more.
Using Shared Styles
Elements in designs frequently have consistency amongst them.
No matter if it's a hue that appears repeatedly or something more complex like shadows and reflections.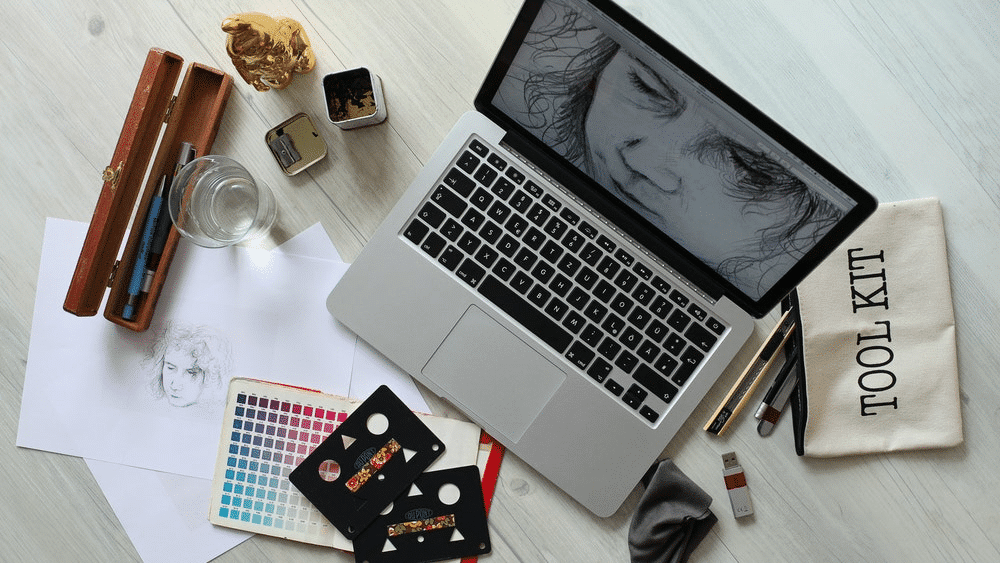 In Sketch, these styles can be saved as "Shared Styles."
How to use this function excellently is demonstrated in this detailed tutorial.
5 Essential Sketch Tips
You can learn five plugin-free strategies from this Sketch guide.
You'll be put through how to reduce file size, use an inner shadow line, use a command to determine the middle of two points, drag photos to the fill panel, and nest symbols.
Design a Website Landing Page in Sketch
The Mac app, sketch, is a great tool for virtually any digital creation or design endeavor.
This Youtube video demonstrates how to create a website utilizing tools like grids, artboard, and also design components including an intro, navigation header, text styles, great fonts, content sections, testimonials, and even a hero slider.
Sketch App UI Design to Android XML Tutorial
Although Sketch is a Mac-only program, you may use it to design projects and convert them to amazing Android XML.
In about 12 minutes, this Youtube guide will show you how to perfectly do the task.
Excellent Paid Resources to Learn Sketch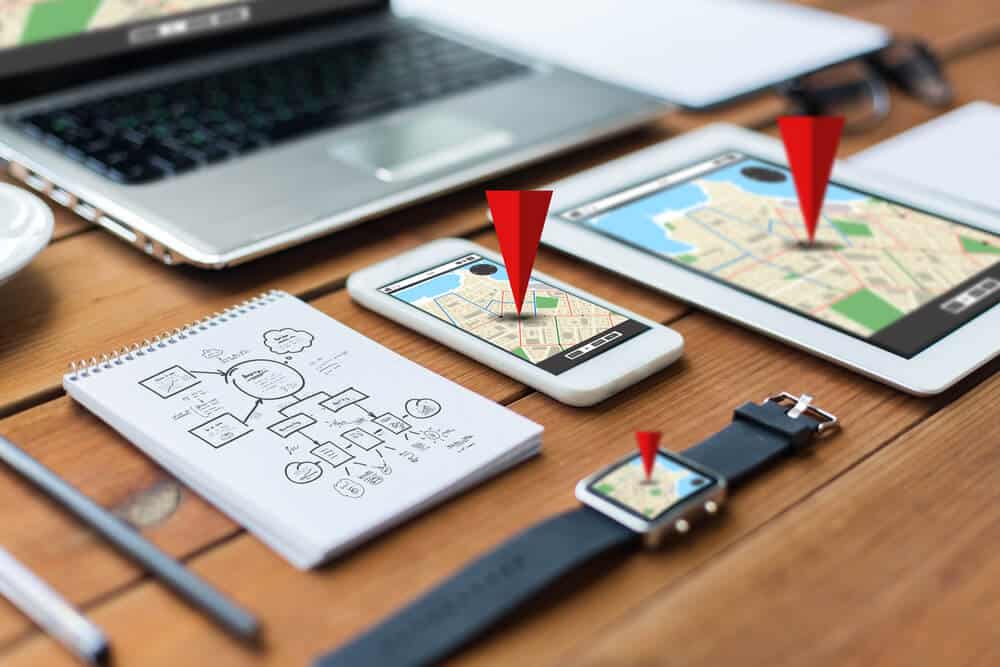 Sketch from A to Z
Although this Udemy tutorial costs money, it is jam-packed with knowledge and has practically 5-star reviews.
The course will teach you all you ought to know about using Sketch.
It contains more than 3 hours of video lessons, and articles you can easily download.
In this package, you'll discover how to design pixel-perfect pieces, comprehend best practices for user interfaces, and construct powerful mobile app designs.
Mastering Mobile App Design with Sketch
You can learn how to use Sketch to create mobile apps by taking this Udemy premium course.
It's a straightforward course that concentrates solely on the fundamentals of design.
Why Use Design Sketch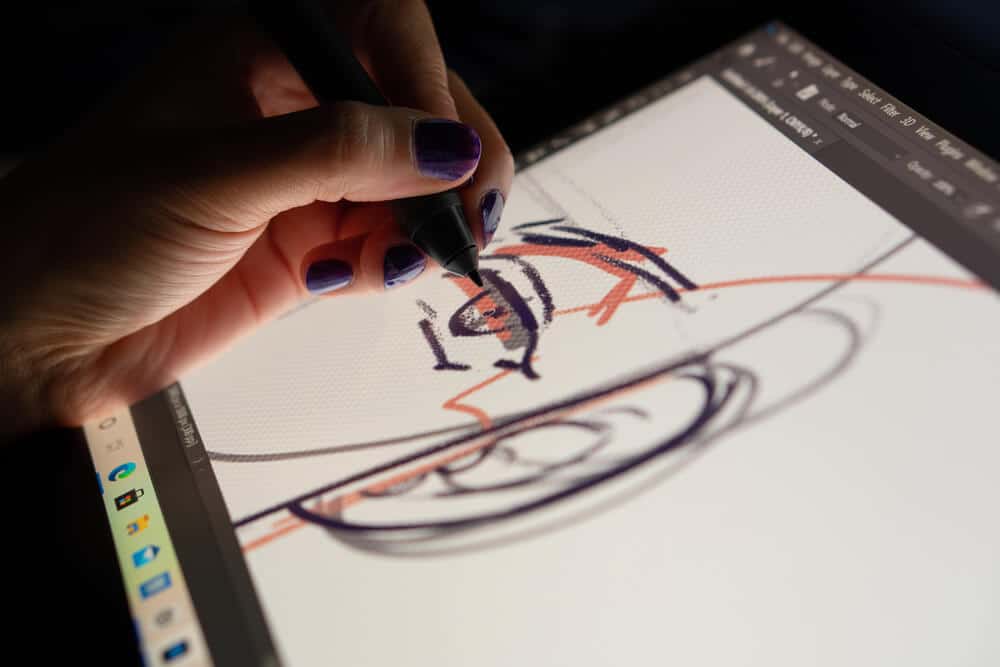 Sketch is popular for a lot of reasons, so let's talk about them:
Easy and simple to learn; user-friendly design or intuitive interface
Design projects for different devices
Clients can see in advance what will happen when they interact with an iPhone, desktop, iPad, laptop, tablet, or smartphone
Sketch Cloud sharing and syncing are especially helpful for working together
The toolbar is like the one on a Mac
Sketch has a number of add-ons that can be used with it (Craft, Abstract, Flinto, etc.)
Many of Sketch's advantages are similar to those of Photoshop.
For example, it does some of the same things that Photoshop does, but it costs less and takes up less disk space.
Some people think that Sketch could even replace Photoshop as the best prototyping tool at some point.
Sketch may be better at designing screens than Photoshop because that's what it was made for.
Conclusion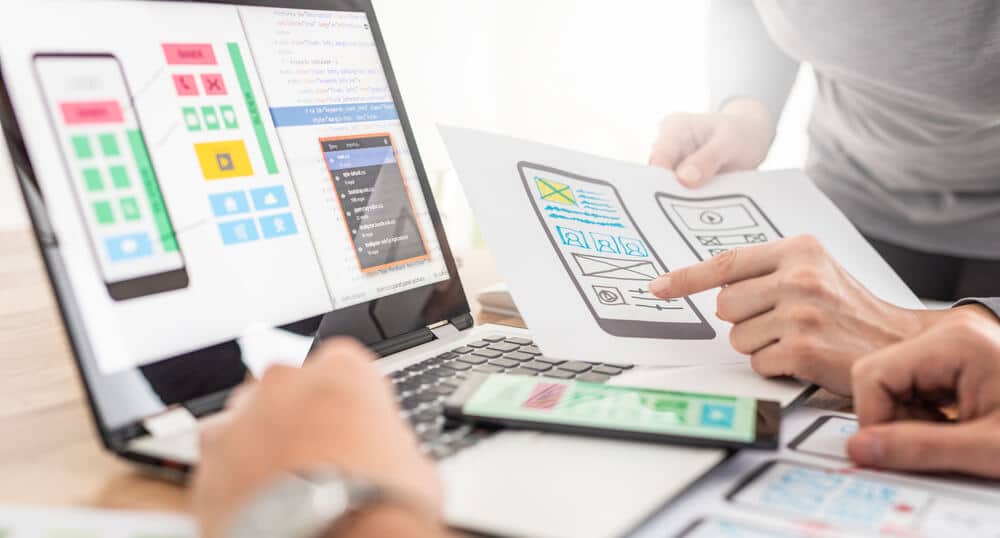 Sketch is a Mac-only user interface and prototype tool for Designers, yet it's so simple to use that anyone can use it.
It works similarly to Photoshop, has a user interface that is reminiscent of Mac software, and offers a lot of support through its communities, guidelines, and preloaded templates and kits.
The use of plugins and integration with your Photoshop and Illustrator libraries announces its flexibility.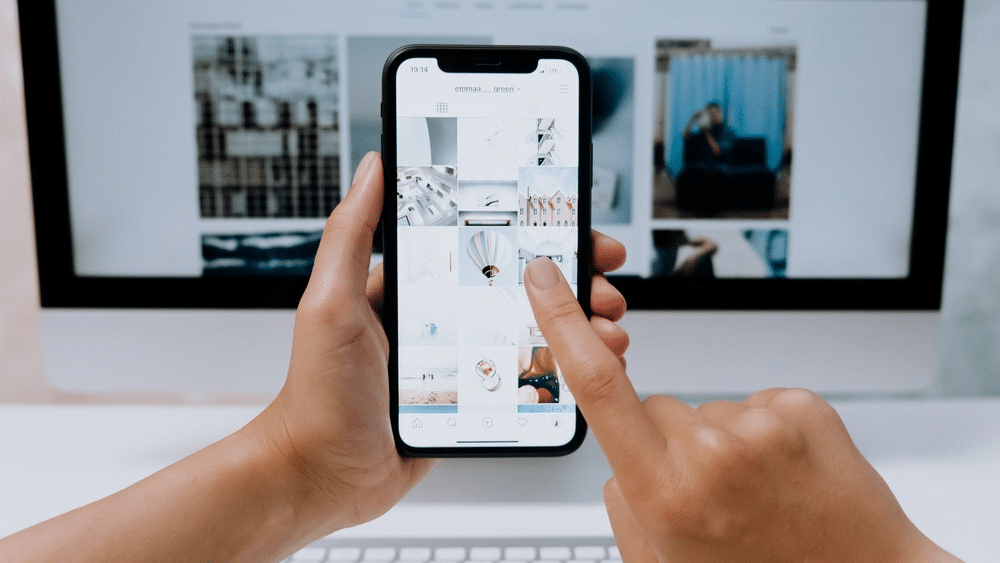 It places a focus on accuracy in your designs and project management as a tool for screen development and design.
Although InVision Studio is the preferred option for animation and Adobe XD is a good competitor for prototyping, knowledge of Sketch may soon be necessary for employment.
FAQs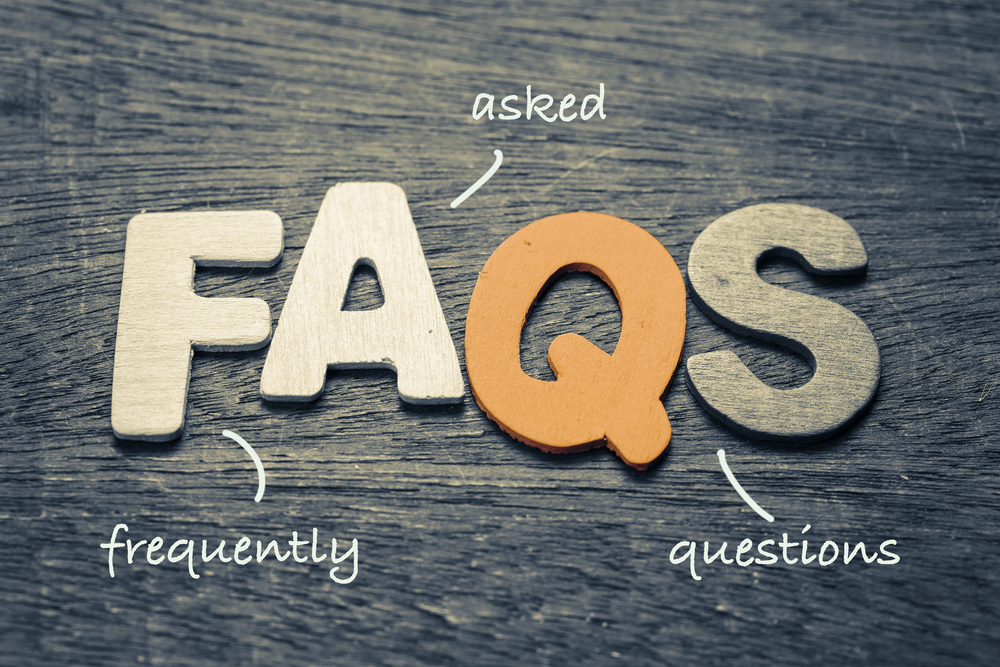 Do I Need to Learn Sketch?
Being a skilled artist is not necessary for sketching.
The goal of sketching is to swiftly convey a notion without becoming bogged down in the specifics.
All in all, this means that you can already sketch if you can draw basic forms like boxes and arrows.
Although you don't have to learn how to draw, you can get better.
What is Sketch Used for?
The UI and UX of mobile apps and websites are typically designed with Sketch.
Even though sketch files can be viewed in Adobe Photoshop, Adobe Illustrator, and other programs, the designed sketch files are usually saved in their own proprietary format as the .sketch file format.
Is Sketch Easy to Use?
Sketch is an editor that is vector-based.
It is simple to use and intuitive.
It is less expensive than Illustrator and unquestionably preferred to Photoshop because you can export your work in numerous formats without sacrificing quality, resize it indefinitely, and export it in a variety of sizes.
Is Sketch Good for Web Design?
Efficiency is the reason that people most frequently choose Sketch over Photoshop.
The toolbars make it simple to access the tools that are most frequently used for this particular work, which is only available in Sketch and are created specifically for web design.
Is Sketch Good for Windows?
Sketch is the gold standard for UI design platforms.
Industry pros adore it because of its sophisticated vector editing, prototyping, and collaboration features.
But the fact that it doesn't work with Windows makes it hard for people who don't like Apple products.
References