Hello reader, Welcome to this informative article about Graphic Design Resume!
This article will explore how to write the perfect Graphic Design Resume.
After reading this article, you will have learned a few great tips on how to write the most winning Graphic Design Resume.
Here are the topics we will focus on in this article:
Graphic Designer Resume Writing Tips
Benefits Of Writing A Professional Resume As A Graphic Designer
How to Get That Interview
FAQs and more
Here we go!
Introduction
As a Graphic Designer, you must put your best resume forward when submitting it for a job.
The contents of your resume must be compelling, and your resume must look impressive enough to stand out from others and get you shortlisted.
Technology advancement has completely influenced how Graphic Designers create their portfolios and job interviews.
Still, one thing is consistent, the need for a compelling resume that stands out has never changed.
A formal Graphic Design Resume will still be a major requirement when applying for most positions.
As long as your Graphic Design Resume can be easily opened, printed, and understood by the Hiring Manager, then at least you will have gotten that one aspect right.
However, you will require other aspects of your resume to be right for the Hiring Manager to shortlist you for an interview.
So, what aspects of a great resume must your current Graphic Design Resume have?
Graphic Designer Resume Writing Tips
It doesn't matter if you are writing it for the first time or making changes to your current one.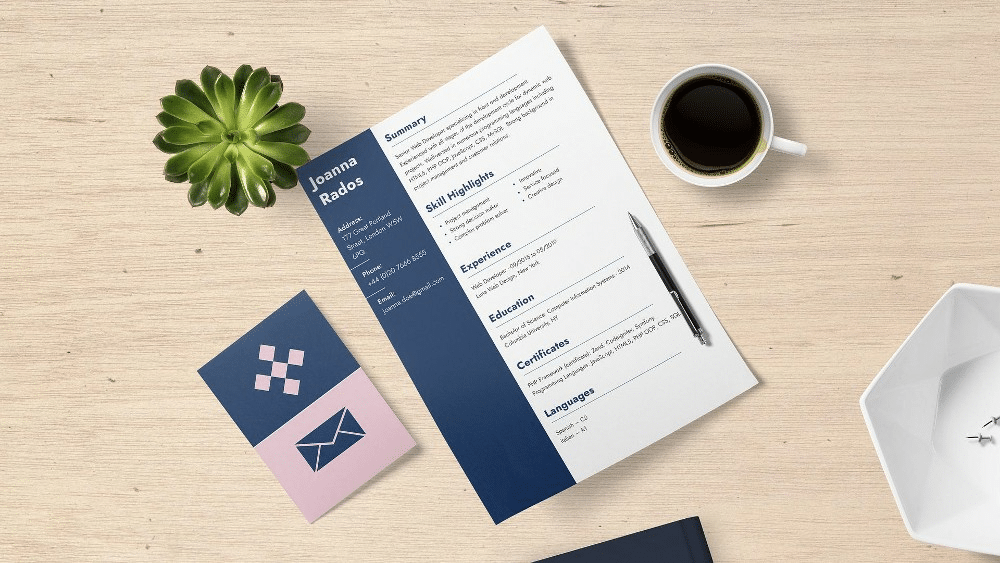 These graphic design tips will get you to get that graphic designer position you are targeting.
A Professional Summary, Not Objective
Well, objectives have become outdated, and most hiring managers will hardly read them.
This is why a professional summary in one sentence or two letting them know who you are as a professional will do.
Describe the kind of professional that you are and what you do best
Make sure you focus on your most relevant qualifications for the role and let this part boldly indicate why you should be considered for the position.
Don't forget to include your years of experience as a graphic designer here.
Your Resume Must be Brief
A single page is enough because most recruiters usually have hundreds of resumes to read.
Unless you have a lot of relevant experience to include in your resume, keep it as brief as possible.
If you have too many relevant skills and career highlights to include in your resume, you might want to seek the services of a good editor to cut out the content and retain valuable information.
You might also consider highlighting some of the information in your cover letter.
Get Your Graphic Designer Resume Format Right
It is important to get your format right because a wrong format is a sign of incompetence.
So, how do you get it right?
First, consider the reverse-chronological resume format, which puts your recent achievements first.
Then use the best resume fonts, which are usually between 10-14pt.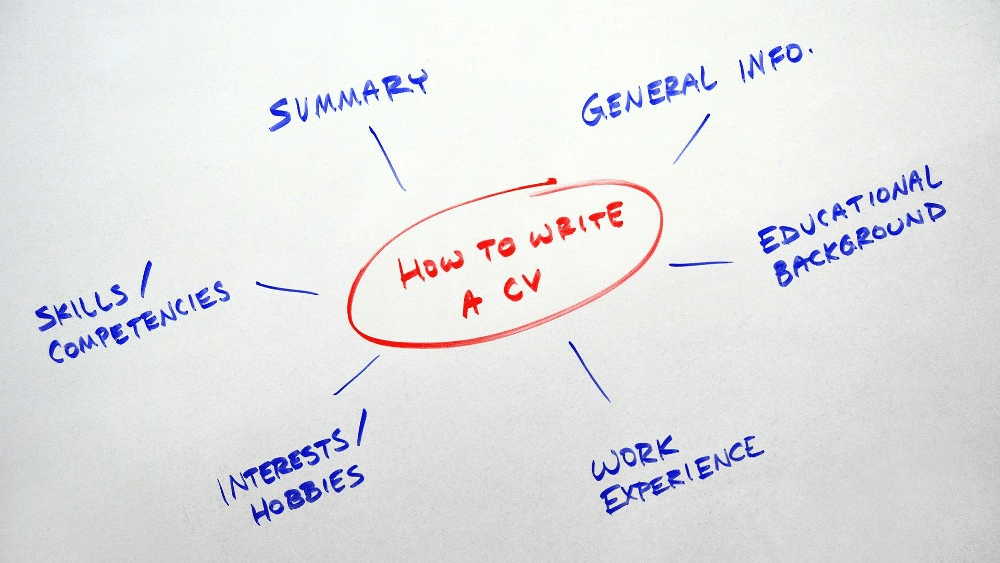 Have 1-inch margins, large headings, and negative space.
Make sure it is one page and begins with a resume header.
Have your name, email address, and phone number, and avoid any snail mail address or photo.
After the header, let the graphic designer's resume summary, work experience, and education follow.
Include important sections like skills, portfolio, hobbies, and other relevant sections to make the hiring manager pay more attention.
Consider using PDF format for your document unless the graphic design job description says otherwise.
By mastering the right format, you will have the ideal graphic design resume sample to work on and turn into that winning final resume.
Tailor Your Content To The Position
As you write your Graphic Design Resume contents, they should be customized per the job you seek.
You probably have a main resume where you have highlighted all your professional accomplishments and experience.
As you tailor-make this new resume for the current position you are seeking, pick out only the relevant content that will best apply to the job you are applying for.
If you have to showcase your great mastery of certain software in one position and highlight your top-notch team collaboration skills in another job, then create two separate resumes that will make you a strong candidate for each one.
Create a customized resume for each position to get the Recruiting Managers interested in you.
Showcase Proof Of Your Accomplishments
Instead of merely listing what you do, you might be more convincing if you showcase how you do it.
Consider including the skills you have used in past positions that contributed to the success of projects you handled.
This is where you must include links to your past work.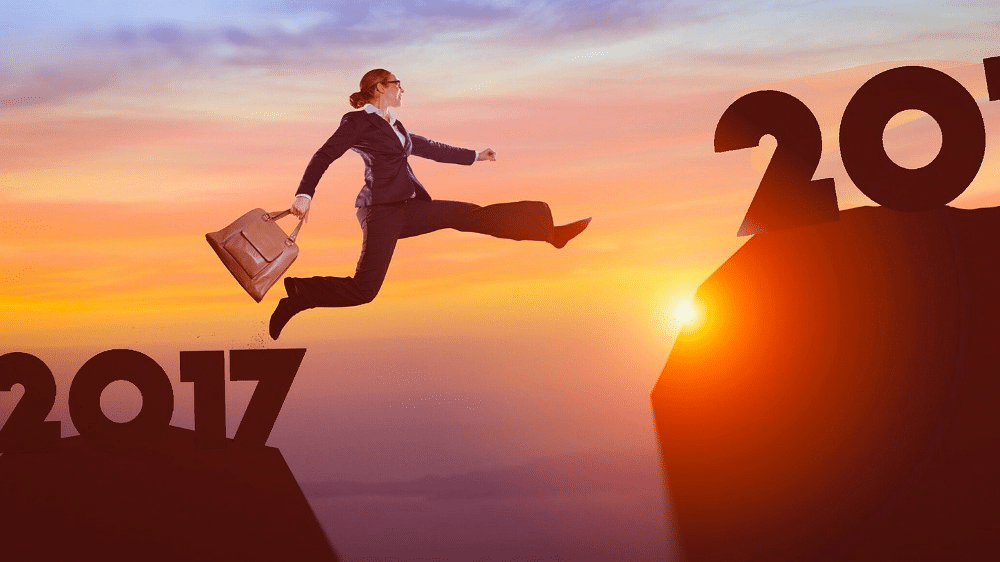 This could be a link to a personal website or portfolio.
Make sure these external links are easy to spot, and you can have them throughout the resume when highlighting your skills or simply have a designated portfolio section where you will include links to your work.
The use of power verbs here will come in handy when explaining how you used those skills to positively contribute to the project you were working on in your past jobs.
It is A Numbers Game
As a creative, the hard data when writing your resume might be the last thing you think of, but the truth is that those numbers will interest recruiters.
Anyone reading your resume wants to see real results of your work, and it becomes more impressive if it is measurable.
Therefore, include those response rates, budget rate, sales statistics, number of responses, yearly projections, and other quantifiable information.
Including figures in your resume will indicate your result-oriented nature as an employee, which most employers consider valuable.
It will also help those recruiters better understand your level of expertise.
You can, for example, say that you created marketing campaign materials that were so compelling that they contributed to an increase of 150% more than the targeted income for that year.
Emphasis On The Relevant Technical Skills
Skills in programs such as Photoshop, Illustrator, or InDesign are common among graphic designers, and this is why potential employers will always look for them on your resume.
But those are not the only skills; if you have more skills relevant to the job title, don't hesitate to include them and put them in bullet points for easy reading.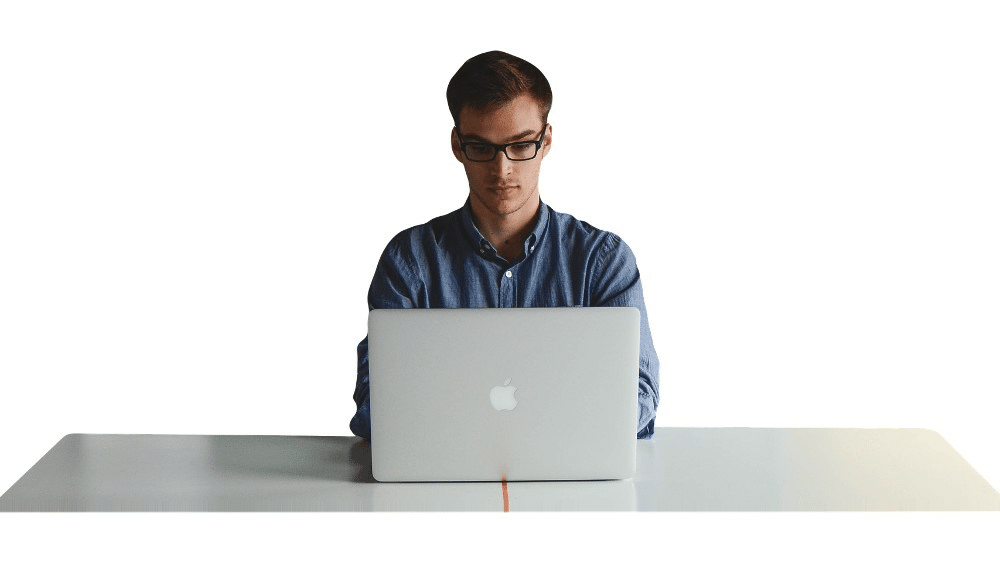 Consider indicating more skills that are not design skills but are still technical skills.
You can indicate more than just your graphic design skills and showcase your skills in marketing tools like TweetDeck and Mailchimp.
You can add skills such as video editing, illustration, or copywriting to boost your skills section and main skills.
These are the additional skills that will complement your main graphic design skills.
To make the recruiters understand better, consider grouping those technical skills in sections such as design, marketing tools and make sure you indicate the level of expertise in skills, whether expert or basic.
Some common skills that most graphic designers have are as follows:
Showcase Your Non-technical Skills
Those technical graphic design skills might look impressive in the skills section, but employers are also focusing on the soft skills of professionals.
Those problem-solving, time management, flexibility, and communication skills, among others, are things recruiters will be looking out for.
Ensure you show examples of how you used these skills in your past jobs and how they benefited the project or employer.
Here are the soft skills to consider highlighting in your Graphic Design Resume:
Cliches Won't Do
It is encouraged to talk about your past design experience and the accomplishments you have made, but while you are at it, could you please refrain from using those empty cliche words.
Those cliche words might be common in your creative design circles, but will that Non-Designer Human Resources Manager understand them?
Let the descriptions of yourself and your skills be unique and easy to understand, and whoever reads your resume must not roll their eyes in boredom from excessive use of cliches.
No Errors Allowed
Spotting mistakes can be difficult because this is content you have written many times.
However, did you know that a single typo could cost you a position, especially if it is competitive?
Before you send that resume, ensure that you have read it and reread and you could even ask two close friends of yours to check it out for errors.
If you must, you can even look for a copy editor to go through it too.
You can't afford any errors in your resume.
Design Away
There are resume templates that might look okay and might be appropriate for other professionals in other lines of work, but as for you, the Graphic Designer, you can do better.
Undoubtedly, the recruiters will check your design and layout skills as they read your resume.
Why not give them a good show of design skills?
Consider your use of typography, white space, and visual elements.
If you must play with color, ensure that the colors you choose to enhance the content should never prevent it from being seen or serving its purpose.
Let your resume look like a Graphic designer at first glance.
Let that Hiring Manager see your brand when they look at not only your resume but your cover letter as well.
Package yourself and project that unique image that you want.
Remember, creative Graphic Design Resumes will sell you well when done right.
Readability Is Important
It doesn't matter if your resume is a traditional one or an infographic; just ensure that your resume has flow and it is not confusing.
Have someone read it and if they find it the least bit confusing, consider simplifying your design and wording to enhance readability.
Use The Right Keywords
Integrating the right keywords will ensure that your resume gets a chance to be read.
Did you know that most organizations use scanning software to cut out resumes that lack the key terms of the job description?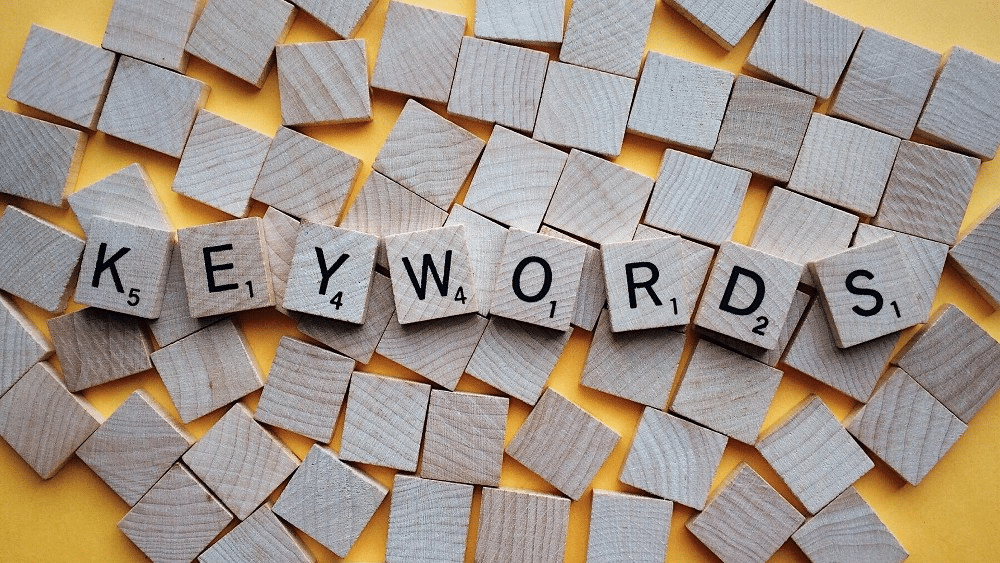 This is why you must look at the job description and use the keywords in your resume for the best results.
Let your resume rank top with all the keywords; this is the first step to getting it read by the recruiters.
Here are some words common in most graphic design job descriptions:
Remember, most companies now use Applicant Tracking Systems, which single out resumes with keywords relevant to the job position.
These systems also delete resumes that don't meet the keyword criteria or when they scan and find unfamiliar elements.
When your resume is deleted from the system, the Recruiting Manager will never know of your existence.
Here are some elements that are best left out from your resume:
Tables, images, and columns
Special fonts and characters
Write Compelling Past Job Descriptions
To write a job description that will stand out, read the job advertisement and not the graphic resume skills and duties highlighted in the job post.
In your resume, paint the picture of being well-versed in the stated duties of the job title.
If you are applying for a job as a Senior Graphic Designer, for example, you will need to read the job title and research the rich skills that are expected of this position.
Let your descriptions read something like:
Senior Graphic Designer: Sharper Images LTD
Developed production and graphic materials by leading a team of three designers.
Designs I created boosted company sales by 25%
Cut production costs by an average of 20% in 18 months.
Involved in daily production for a high-volume and top-rated design firm.

Make sure that as you write such descriptions, they are all true because those measurable achievements will greatly interest the art director, who will love to work with you.
Make Education Another Reason To Get Hired
Normally, education is not the main focus in these Graphic Design Resumes, but this does not mean you cannot use your education section to brand yourself and stand out.
Use education as your strong point, especially if you don't have many years of experience in this field.
You can list any additional certifications you might have acquired along the way.
Consider describing your accomplishments during your education period.
Here is a good example of using your education section to work in your favor.
Education
BA Graphic Design, Multimedia State University
2013–2017
GPA 3.8 (Magna Cum Laude)
Worked for student paper weekly articles illustrator.
Pursued passion for online layout and product packaging design.
Accepted to Senior Achiever Program to create own eCommerce site.
By listing the main design projects, teams, and groups you worked with, you will show the employer that even though you might not have that rich experience after your studies, you did gain quite a good chunk of experience during your learning days.
Benefits Of Writing A Professional Resume As A Graphic Designer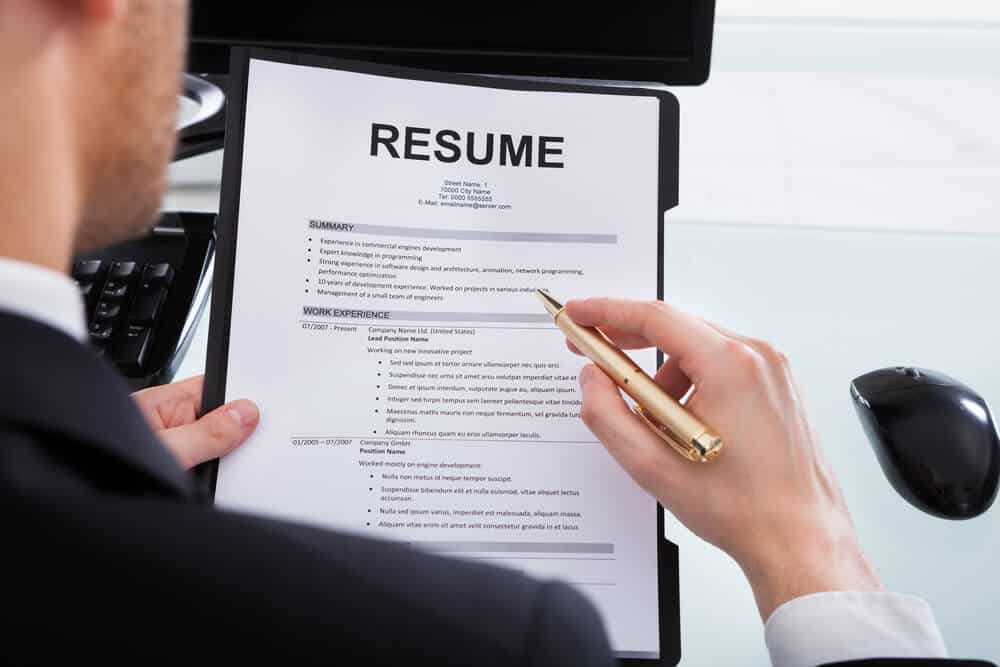 A Graphic Design Resume is a vital tool in your job search, whether it is a Senior Graphic Designer Resume or an entry-level Graphic Designer Resume.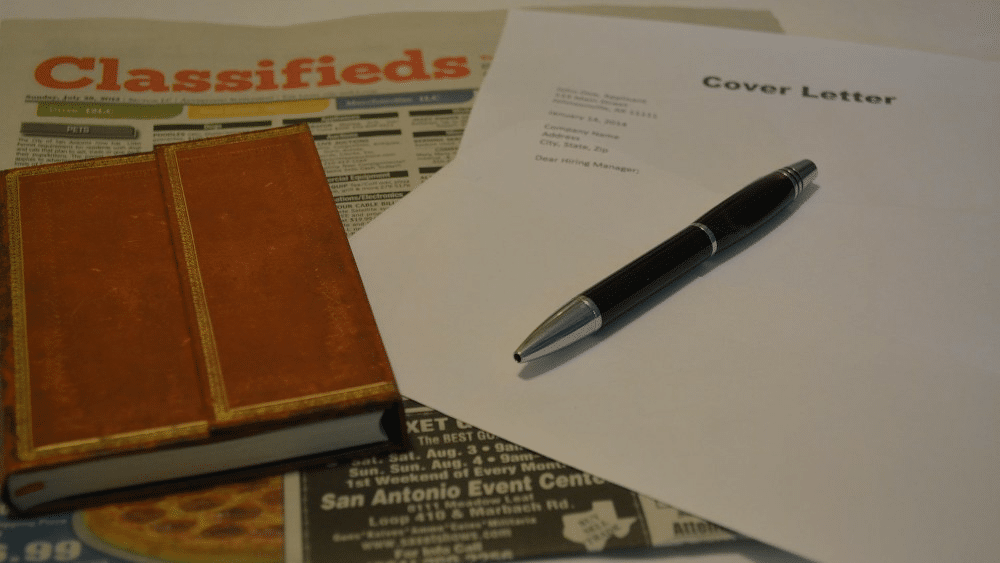 Here are some reasons why you should put that extra effort into creating the perfect Graphic Design Resume for your target job positions:
Graphic Designer Resume Showcases Skills And Experience
A well-done Graphic Design Resume will highlight your most winning skills and experience to the Hiring Managers.
This will enable them to choose you as their best candidate based on your skills.
Just ensure that you strongly reflect the relevant skills and work experience and convince the potential employer that you have what it takes to work on the graphic design projects that will come with the job.
Employers Can See How Valuable You Are
A good Graphic Design Resume will tell the employer not just the skills and experience you possess but the value you will add to the company.
When you highlight your major achievements in your work experience section and put them in quantifiable terms, your employers will note the value you bring in as a professional.
Statements such as "increased social media following by 5000 users" or "increased company sales by 25%."
Such measurable terms determine the value you will bring to the company, and you will likely be shortlisted.
Best Way To Grab Employers' Attention
The Graphic Designer Resume is the best way to contact the employer and get them to notice you as a professional.
When you write that compelling summary, use the appropriate layout and colors and describe your achievements properly in your resume, there is no better way to get employers noticing you.
Pay more attention to industry standards when choosing your resume's printing paper or design.
Some Graphic Designer Resume templates might be helpful but ensure that yours best depicts your unique brand.
A Good Match For Graphic Design Positions
Your Graphic Design Resume skills will match you to a job position.
Ensuring that your resume features the right keywords which are similar to the job description is one way to make the match
If the job description requires you to be conversant with particular design software, then make sure you list that skill in your resume to enable the employer to notice you when they filter the appealing applicants.
Gets You That Interview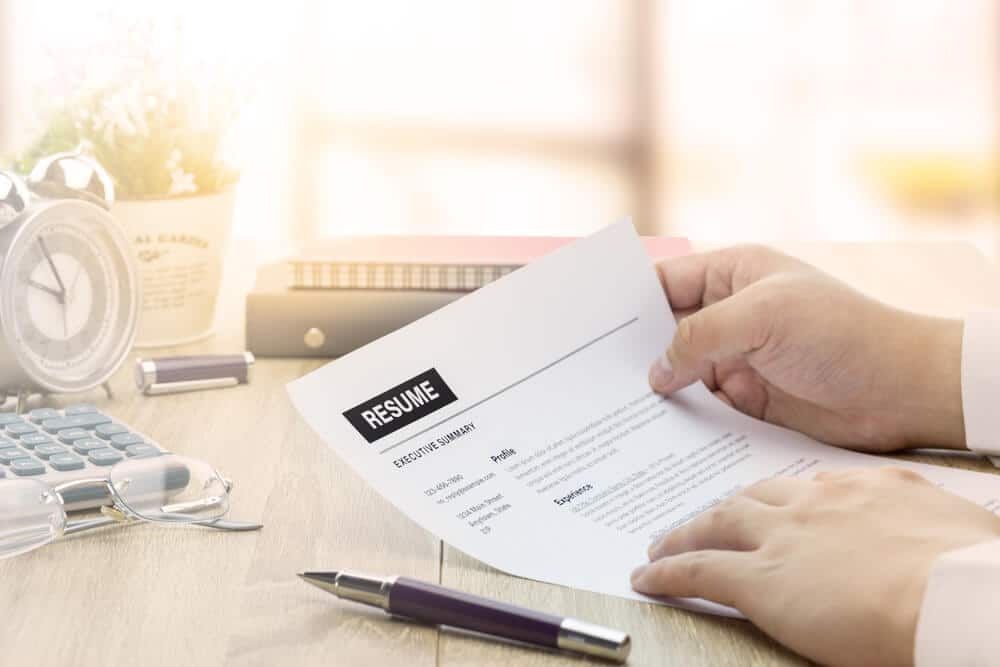 With the right resume objective or summary, the design skill set, the right work experience, and the format, there is no doubt that you get to the next step of the hiring process, which will be the interview.
A good resume coupled with a well-written cover letter will get you the interview for the job position, and this is a great path to snagging that Graphic Design job of your dreams.
Conclusion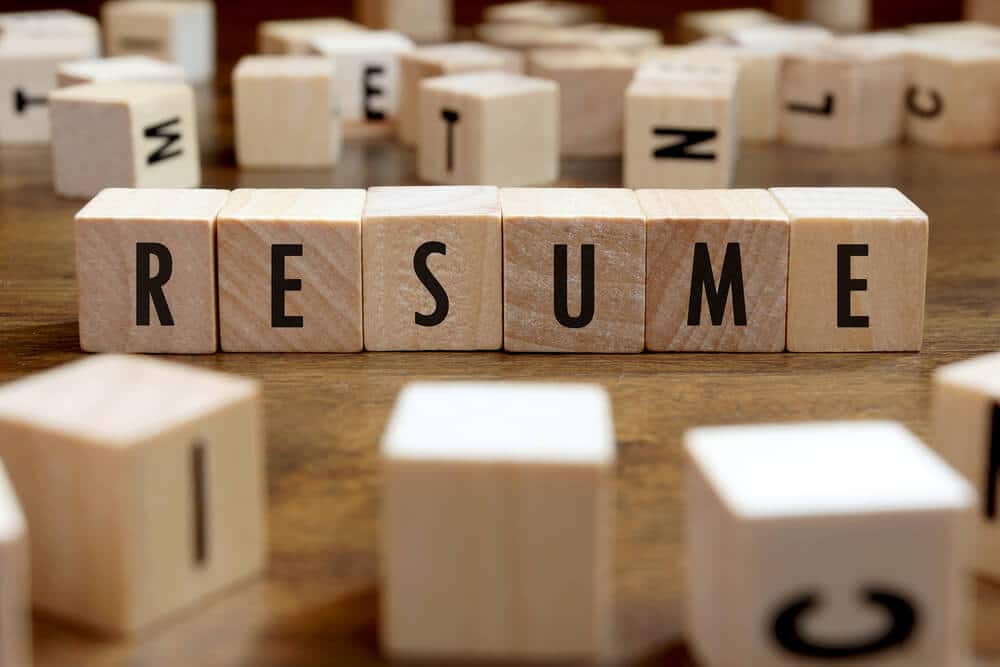 The main goal of the resume for Graphic Designer professionals is to make the employer crave more, checking out your portfolio, reading your cover letter, and scheduling you for an interview.
Now that you realize the great power a good Graphic Design Resume wields, dedicate time and write the best because you know how to make a resume for graphic design jobs.
Allow your resume to get you that fulfilling job.
FAQs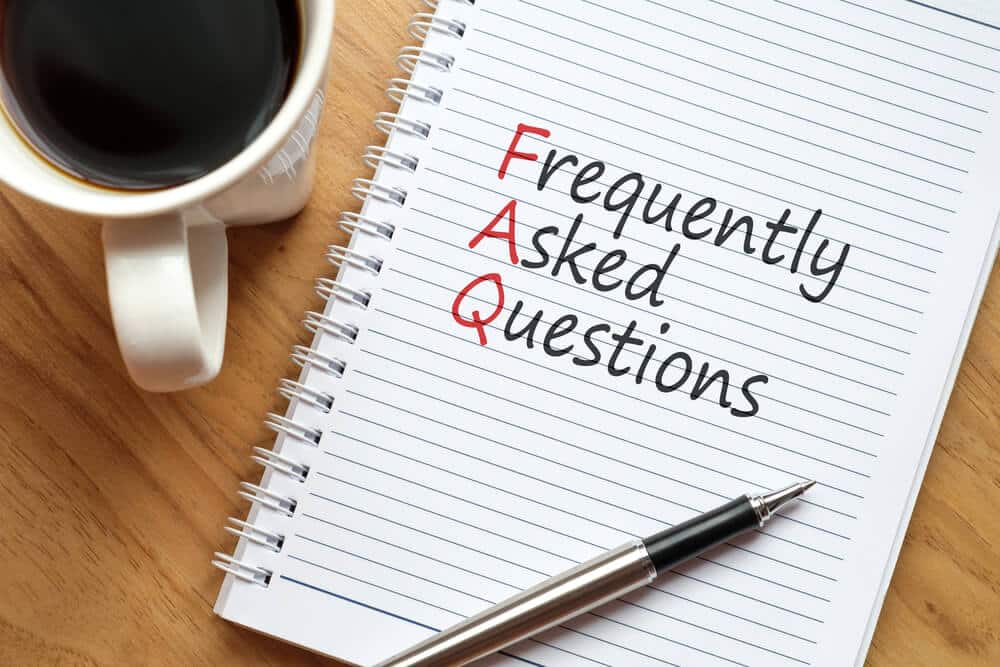 How do I write a Graphic Design profile for my resume?
Make sure you highlight your competence and what you do as a professional.
 
Let your years of experience in crucial areas and your non-technical skills show too.
Convince the Hiring Manager to read further with attention-grabbing words with all the hallmarks of a true professional.
How do you list skills on a resume?
There are various ways that you can do this.
You could list them in the skills section in bullet points.
You can also opt to quantify these skills with numbers and examples in the work experience section.
Your resume summary could also be the ideal place to highlight your skills.
What should a Graphic Designer put on a resume?
The resume should have the contact information, including email, phone number, physical address, and full name.
It should also contain work experience, education, and the graphic design skills section.
Such important aspects of a resume must be included for it to serve its purpose of getting the applicant shortlisted.
What should a Graphic Designer Resume look like?
The resume must be complete with the summary, skills set, work experience, and education well highlighted.
You must also tailor your resume for every position you apply for and include links and relevant skills to make you a suitable candidate.
What should a Graphic Designer have on their resume?
Everything in your resume should paint you in a good light in the eyes of the recruiters.
The resume should have examples that indicate teamwork, high levels of creativity, time management skills, a great indication of knowledge of graphic design, and anything else that will make the Graphic Designer stand out among other applicants.  
How do I list freelance Graphic Design work on my resume?
Writing a freelance graphic designer resume is not very different from writing any Graphic Design Resume.  
After reading the job posting, ensure that you list your skills and work experience, accomplishments, and past major projects that will help you stand out as a competent Graphic Designer.
What if I have no work experience? What should I put on my Graphic Design Resume?
Make sure you include all the sections of the resume from the summary, contact information, skill set, and education.
Then make the education section your main selling point by highlighting the projects you did during your learning days.  
Those could qualify as experience, especially if they involved major accomplishments.
References