Greetings!
Welcome to yet another detailed article on UX Design Skills.
In this article, we break down the important skills you need to pursue a career as a UX Designer.
Reading this article will give you an edge over the competition as you apply for new positions and make a name for yourself.
We cover the following:
UX Design Technical Skills that each Designer needs
How to improve your skills?
Frequently Asked Questions
Enjoy!
Introduction
We are at a fascinating design period, with current technologies and fads appearing and disappearing.
With more developers expressing interest in UI/UX design, front-end development is also gaining traction.
Companies wishing to adapt to the modern corporate environment must put the richness of the customer or user experience at the core of all their functions.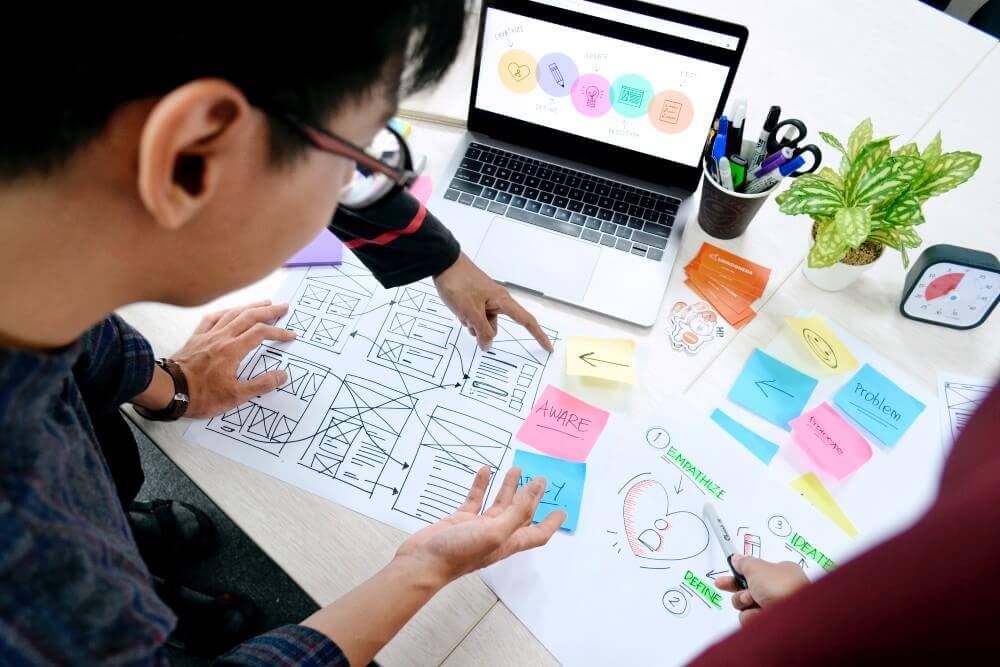 UI/UX Designers are essential, and businesses should incorporate them from the beginning of the design process.
According to CNN, positions related to the user experience are among America's most significant employment providers.
Obtaining the necessary knowledge and abilities to satisfy escalating company expectations is essential to entering this attractive field.
The discipline of UX design is comprehensive, with Designers from a wide range of backgrounds and skill sets.
Even for the most stellar UX Design Resume, it might be challenging to distinguish oneself from the other job candidates despite the substantial prominence of employment in UX design.
It's crucial that your skill set spans and showcases your full potential as a UX Designer because the title "UX Designer" might still be somewhat elusive to Hiring Managers.
We will go into great detail about the essential abilities of UI/UX Designers in this article.
Discover the numerous technical abilities required for UI/UX Designers in the following paragraphs and tips on developing them.
UX Design Technical Skills that each Designer needs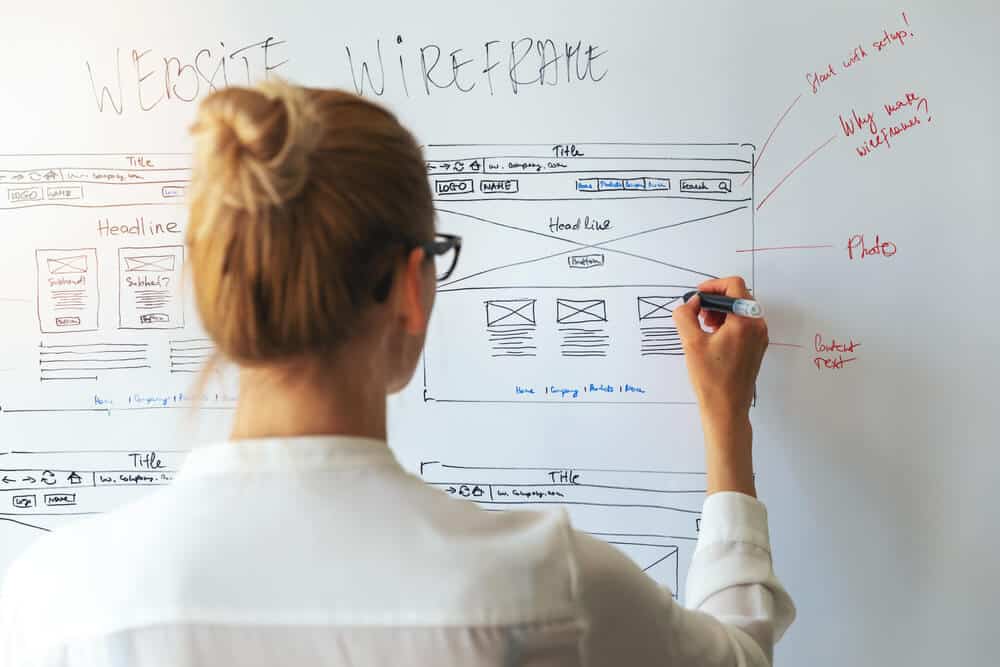 All UX Designers must cultivate and refine their technical skills to be recognized as high-caliber Designers.
Technical skills are unique to a vocation in UX and include critical skills and knowledge.
A few of the skills we've listed here are specializations in and of themselves, so keep that in mind.
However, if you want to work as a standard UX "generalist" or for a startup, you'll need some knowledge in most of these fields.
You will need to possess several significant abilities necessary for the position to become a UX Designer.
These consist of:
Visual Design
UI and UX Designers use visual design tools like Sketch, Figma, Photoshop, Indesign, and Illustrator to build a product's visual components.
Along with the mastery of the tools, one should enhance their understanding of the best techniques for visual design, including typography, layout, color theory, iconography, and basic design concepts.
Prototyping, user flows, and wireframing
Imagining a thing's appearance is a big element of a product development cycle.
You could accomplish this by producing wireframes, user flows, and low/ high-fidelity prototypes, depending on the degree of development.
What do these phrases mean?
Wireframe: Prioritizing page items according to user needs to be done on websites
Prototype: a prototype or simulation of the finished item used for testing and gathering opinions
User flow: The steps a consumer performs to use a service or product are depicted in this flowchart
Mockups and prototypes frequently need specialized UX software.
If you're starting, think about using a free program like Origami Studio.
Popular premium prototyping programs like Sketch, Adobe XD, or InVision frequently provide a trial version that lets you create a few prototypes before committing.
Alternatively, practice prototyping with a straightforward pen and piece of paper using this paper prototyping method.
Agile
Sequential product development is the foundation of Agile, a suite of project management techniques common in the software development industry.
As most software development teams employ the agile methodology, it stands to reason that UX Designers should gain an advantage by being familiar with this well-liked product management strategy.
Agile UX design is a concept that describes the growing intersection between UX and agile.
Although you don't need to be an expert in every aspect of project management to be a UX Designer, understanding the fundamentals can help you stand out on resumes.
Usability testing
You must first comprehend the user to build a product that fits their needs, addresses their problems, or delights them.
User research can help in this situation.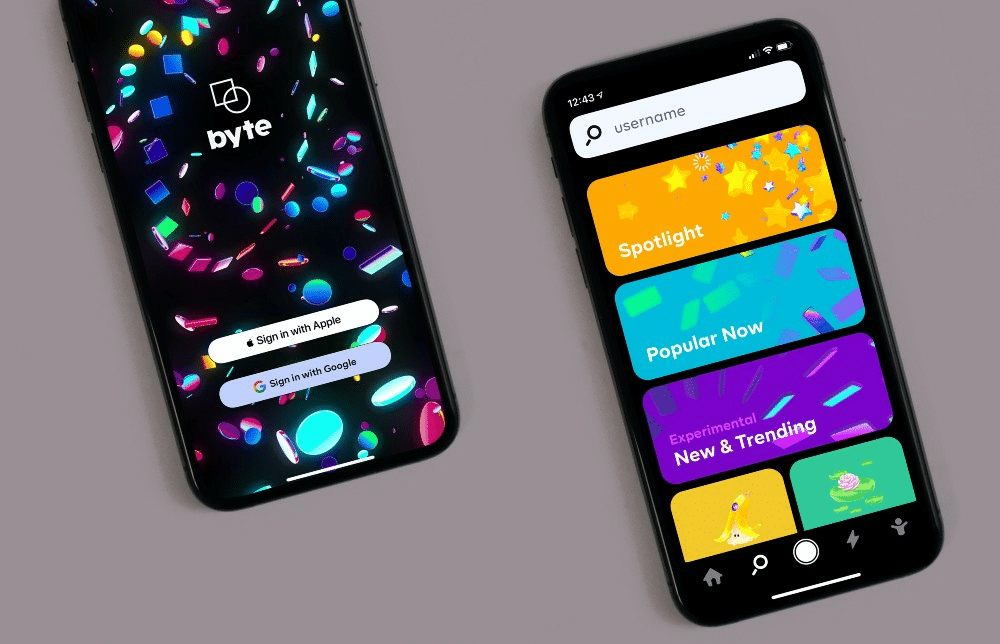 You may improve a product design by conducting user research appropriate for the feature or product you're building.
The creation of prototypes goes hand in hand with user testing.
Because of the importance of this talent, some businesses employ a specific position on their UX team called the UX researcher.
Information Architecture
Content organization and organizing are critical components of information architecture (IA).
IA, when properly designed, aids users in finding the data they need or finishing their tasks.
By making it simple for guests to grasp where they are, where they need to go, and what comes next, UX designers may help with this.
Start learning about some basic website information architecture patterns if you're new to the field.
You can practice making a directory of an application or website you like, much as you accomplished with wireframing.
Repeat this several times and look for factors contributing to vital IA.
UX Writing
The terminology you employ in your designs can significantly affect how your users engage with the brand.
Customers' ability to navigate the interface and the likelihood to maintain using it will depend on how designers decide on word error warnings, onboarding pages, app instructions, calls to action (CTA), and captions. 
Practicing your language skills and studying excellent microcopy will help you become a better UX writer.
Application Development
Although Developers are typically responsible for writing code, including languages like CSS, HTML, and Javascript, it might be beneficial for UX Designers to have a foundational grasp of application/ web development.
As a UX Designer, application development can be helpful in the following ways:
Understanding what is feasible with your design will be more reasonable.
With the design team, you'll be able to interact and communicate together more effectively.
Should you decide to pursue a career in UI development or UX engineering, you'll have the rudiments of coding.
Interaction Design
For digital products, intuitive interaction design is crucial.
It enables people to accomplish their objectives quickly.
Information access, user flows, and screen layout should be of utmost importance to UI/UX Designers.
Analytics and Design Thinking
You should test your software when you construct it in your application prototyping tool.
You're interested in learning how well your design will work.
The path to a deeper understanding of your design and user is analytics.
Analytics may help you understand the relationship between a product and a user, perhaps even more significant.
Therefore, having a solid grasp of percentages, ratios and numbers is essential if you want to appreciate how your design performs.
Many UXers fear statistics, but you shouldn't be; numbers are only there to support you.
Applying analytical data to your design can assist you in iterating better user experience designs that are supported by actual data.
After all, knowing how to improve your product is complicated and necessitates a solid database.
Typography Skills
The significance of typography in UI design cannot be emphasized because of its roots in print design and graphic design.
By drawing end users' attention to critical features in the design, typography can improve the user interface and experience.
Designers must determine which font is used and when to use bold or italics.
How does one improve their UX Skills?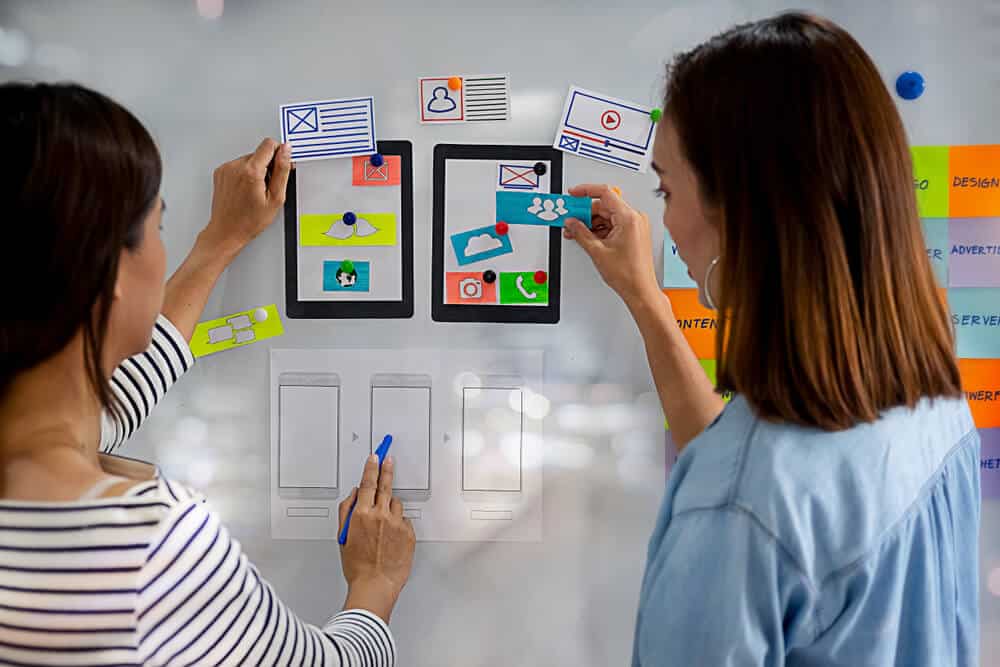 Most likely, you already possess some abilities.
You might not know some of them.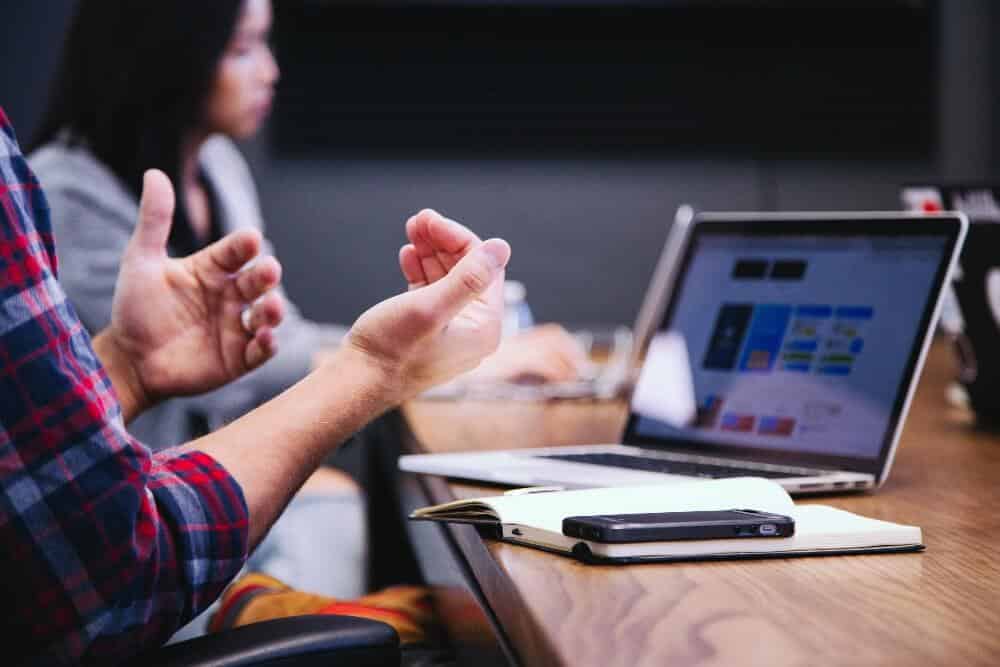 In either case, you have a variety of possibilities for honing your skill set in UX design.
Your efforts may earn a competitive edge when it's time to submit a job application.
Practice and more practice
Practice makes perfect, and this age-old adage applies to user experience (UX) design.
As with any craft, the only way to improve UX design is to put in the time and effort to practice.
This means seeking out opportunities to design digital experiences, whether it's through personal projects or volunteer work.
It's also essential to constantly learn new things, whether keeping up with the latest design trends or reading articles and books on UX design.
By constantly pushing oneself to learn and grow, one can continuously improve their skills as a UX Designer.
Take up an Online Design Course/Bootcamp
Take a UX course to enhance your skills in a more organized manner.
Several abilities described above may be covered in general UX courses.
You can also locate specialized classes that focus on particular important skills.
Look for classes that feature group projects to improve your ability to collaborate and communicate.
Consider getting your Google UX Design Professional Certificate on Coursera to begin developing job-ready UX design abilities in less than six months.
You will learn skills without a degree or any previous experience.
Enroll in professional organizations and societies
Enrolling in professional UX organizations and societies is a great way to improve your skills.
These groups often offer workshops, events, and other opportunities to learn from more experienced professionals.
They can also provide valuable networking opportunities, which can help you to find a job or project in the field.
In addition, many professional organizations offer certification programs that demonstrate your commitment to the field and improve your chances of landing a job.
However, certification is not required to work in UX, and many professionals begin their careers without formal training.
Therefore, another great way to improve your skills is to start working on projects.
Many Designers learn by doing, and there is no better way to gain experience than by working on real-world projects.
You can start by volunteering for small projects or working on personal projects for yourself or friends.
And if you want to dive into the world of UX, you can always consider enrolling in a formal design program.
Conclusion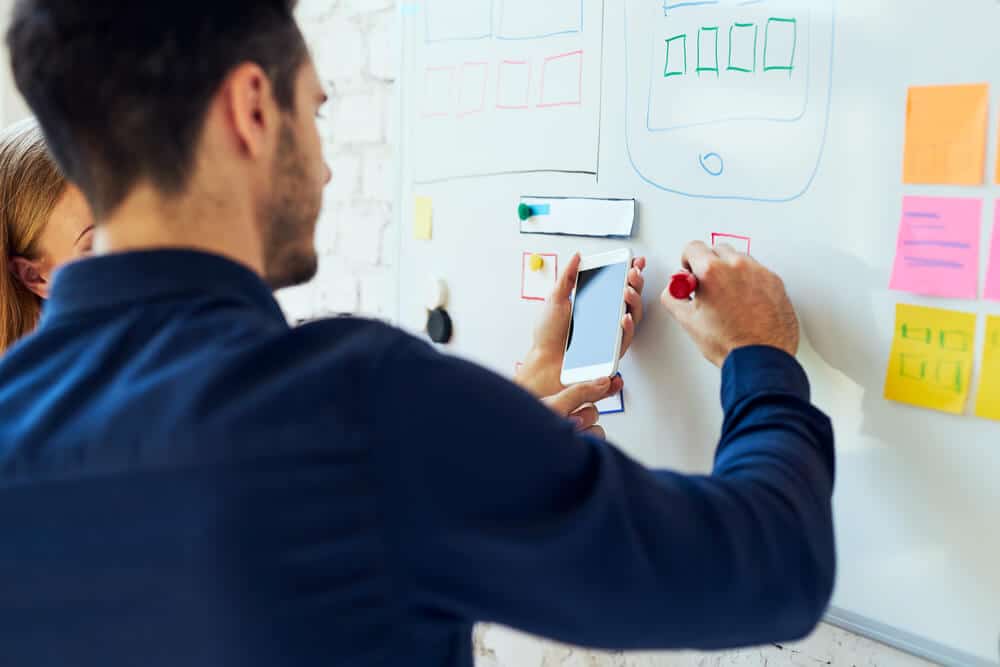 UX design is a process that can be divided into three phases: research, design, and testing.
Beginners often find it helpful to start with a specific goal, such as designing a better check-out experience for an e-commerce website.
However, it's essential to keep in mind that the goal of good UX design is to create a product that is both useful and usable.
This means that the focus should be on the user's needs, not on the Designer's preferences.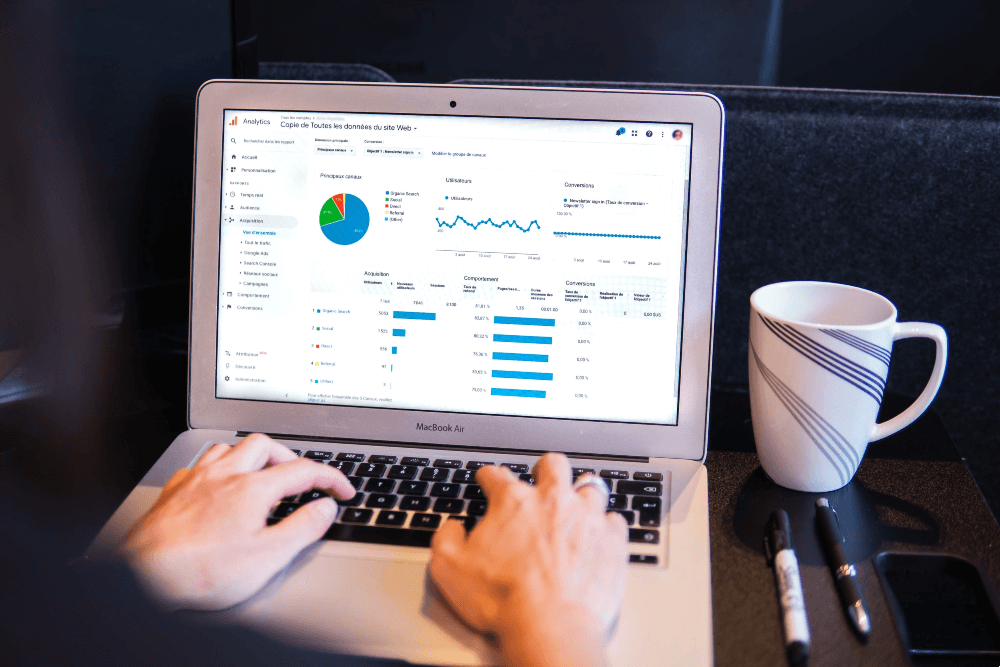 Once the research phase is complete and the Designer understands the users' needs, it's time to start sketching out ideas.
The best way to do this is to create simple wireframes that show the key elements of each page or screen.
Once the wireframes are complete, it's time to add some visuals, such as colors and fonts.
Finally, testing the designs with actual users is crucial to ensure they are effective.
By following these steps, Beginners can develop the skills they need to create great user experiences.
Frequently Asked Questions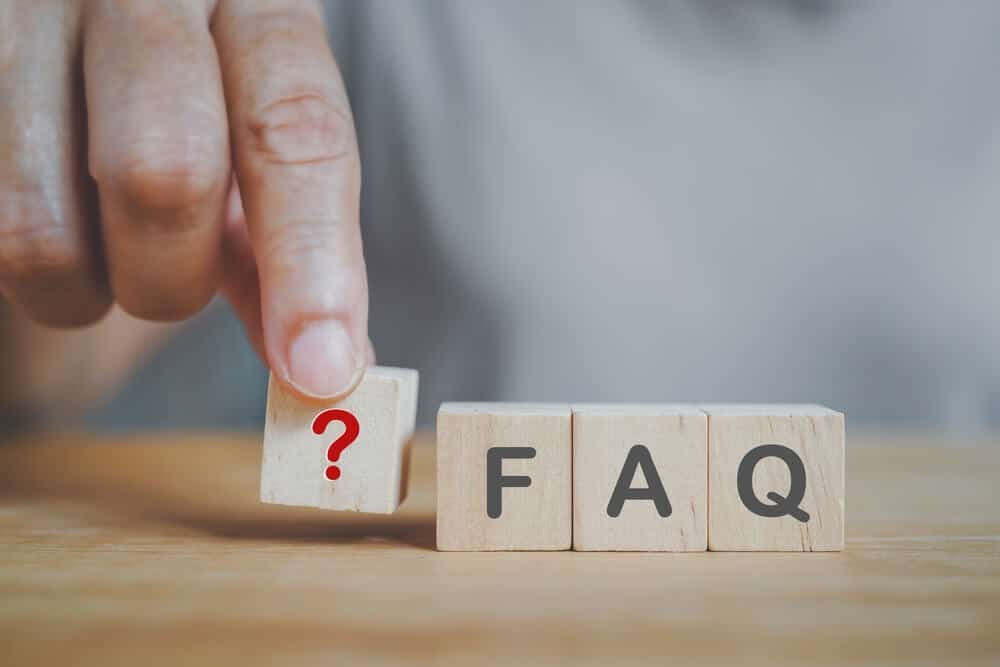 What do UI UX Designers do?
A UI UX designer is responsible for creating the appearance of digital products, including websites, apps, and software.
They work closely with developers and other stakeholders in ensuring the final product meets the users' needs.  
It Involves conducting user research, creating prototypes, and developing user-friendly designs. 
What are UX Design Skills?
UX Design Skills are methods and techniques used by UX Designers to improve the user experience of a product or service. 
The aim of UX Design is to make products, solutions,  and services more user-friendly, efficient, and enjoyable to use.
What skills does a UX Designer need?
A successful UX Designer needs a mix of hard and soft skills.
On the hard skills, they need proficiency in wireframing and prototyping tools. 
They should also have experience with user research methods, data, and analytics tools. 
On the soft skills, they need excellent communication skills and teamwork. 
What technical skills do a UX Designer need to succeed?
A UX Designer must have strong technical skills, including the ability to use design software such as Adobe Photoshop and Sketch.
 
They should also be familiar with prototyping tools such as Invision and Marvel.
How can I improve my UX Skills?
First, establish a solid understanding of the principles of design.  
Secondly, it's helpful to stay up-to-date on the latest trends in UX design. 
This involves reading industry blogs, attending conferences, or taking online courses. 
It's also essential to put in the hard work required to continually improve your skills.
Is UX Design difficult to study and learn?
Any complex subject can be difficult to study and learn, and UX design is no different. 
There are a wide variety of skill sets and knowledge required in order to be a successful UX Designer, from user research and interaction design to visual communication and prototyping.
Do you need to know how to code to learn UX Design?
While coding skills are not essential for UX Designers, they can be very helpful in understanding how products are built and how they work under the hood. 
In addition, code can be used to prototype and test design ideas before they are implemented.
References