Hello Readers! Welcome to another educational article about UX Designer Resume that will enable you to land your dream job.
In this article, you will learn the art of creating hard-to-turn-down resumes and how to get hired quickly.
By the end of this article, you will become the maestro of writing UX Designer Resumes by learning what to include, how to put your skills up front, and more.
Here is an overview of what we will cover in this user's guide:
About User Experience Design (UX) Resume
A Stepwise Guide to Create UX Designer Resume
Job-landing UX Designer Resume Examples
Tips To Avoid Resume Rejection
Let us start with it and get you hired!
An Introduction to UX Designer Resume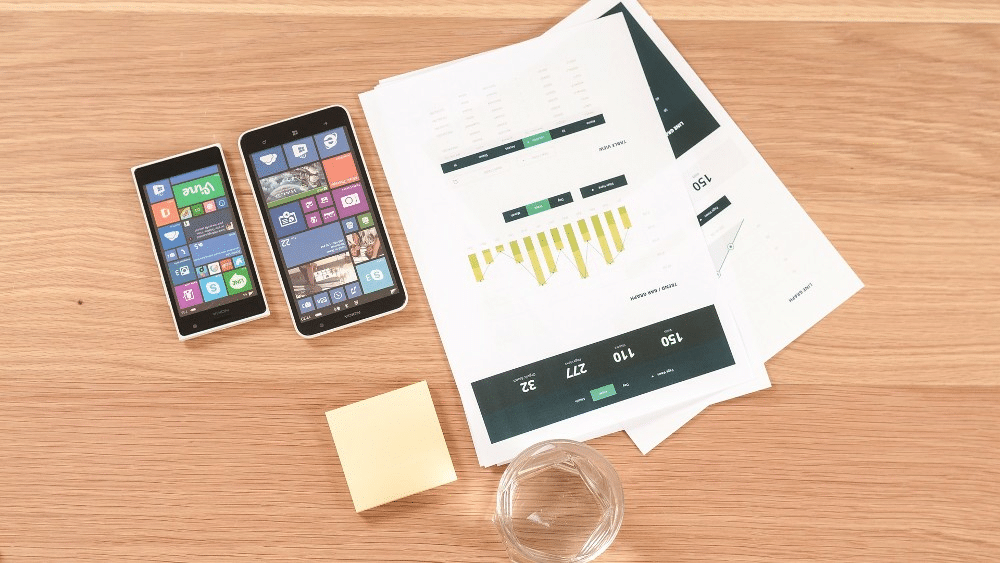 In this digital era, human lives depend highly on the internet and technology.
Everything is just a click away, from shopping to doing groceries or buying real estate.
However, if we do not like our experience with an online website, web page, or application, we are never going back to them.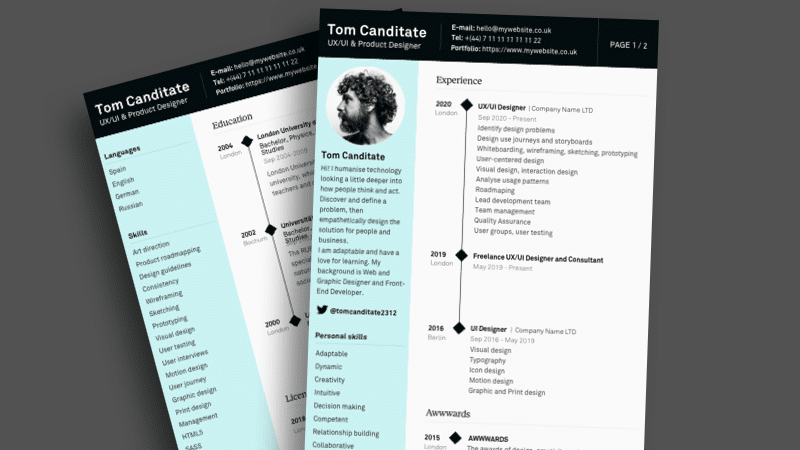 This sums up user experience (UX) and User Interface (UI) importance.
UX Designers create a user-friendly interface so users can easily understand complex, technical products.
Therefore, UX/UI Designers consider their "users" the biggest priority.
The job market is full of myriad employment opportunities for UX/UI Designers.
For example, in 2022, LinkedIn ranked UX design among the top 5 in-demand, highly paid skills.
In contrast, Glassdoor has listed among the top 50 jobs in 2022.
Even the payout for UX Designers is great.
Payscale has reported that the average annual pay for skilled UX Designers in the US is $130,000.
Big names like Microsoft and Amazon offer excellent paying jobs with annual salaries ranging from $111,000 to $116,000.
We know the career seems appealing- and it is.
Even the job market is not overly saturated.
You have great chances of getting employed even with zero work experience.
However, to land a good job, you must write an excellent UX Designer Resume.
And that is often the most difficult part for many Designers.
What is a UX Designer Resume?
UX Designer Resume showcases your skills, qualifications (certifications), accomplishments, and experience – it speaks for you.
A well-written resume can convince the Hiring Manager or Recruiter that you are the best candidate for this position.
And, you can add value to the company and accelerate its business growth.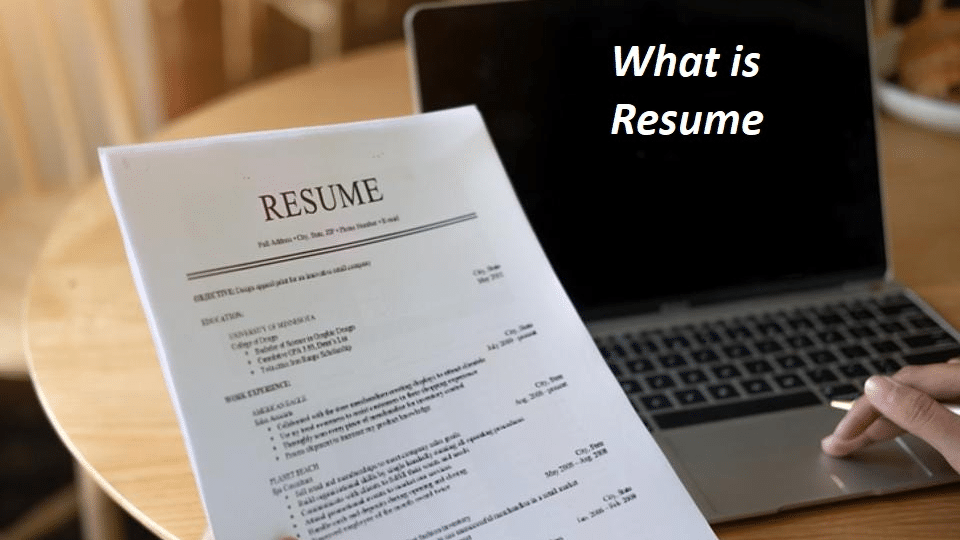 You do not have to use fancy or tech-savvy jargon- keeping your language straightforward is essential.
You must treat the recruiter as your user- make them understand easily.
It is not important to be an expert with a pile of qualifications by your side to write a good resume and get the job.
Hiring Managers mostly look for capabilities, competent qualities, and familiarization with the field (and job description).
They want to hire someone who will be an asset to their business.
Your resume must holistically represent your Designer version, so the recruiter wants to see your portfolio and set an interview with you.
So, to help you write a resume to land your dream UX job, we have created this guide for you.
Because if you cannot get your resume right, everything in your life will go wrong.
Write an Impeccable UX Designer Resume – A Stepwise Guide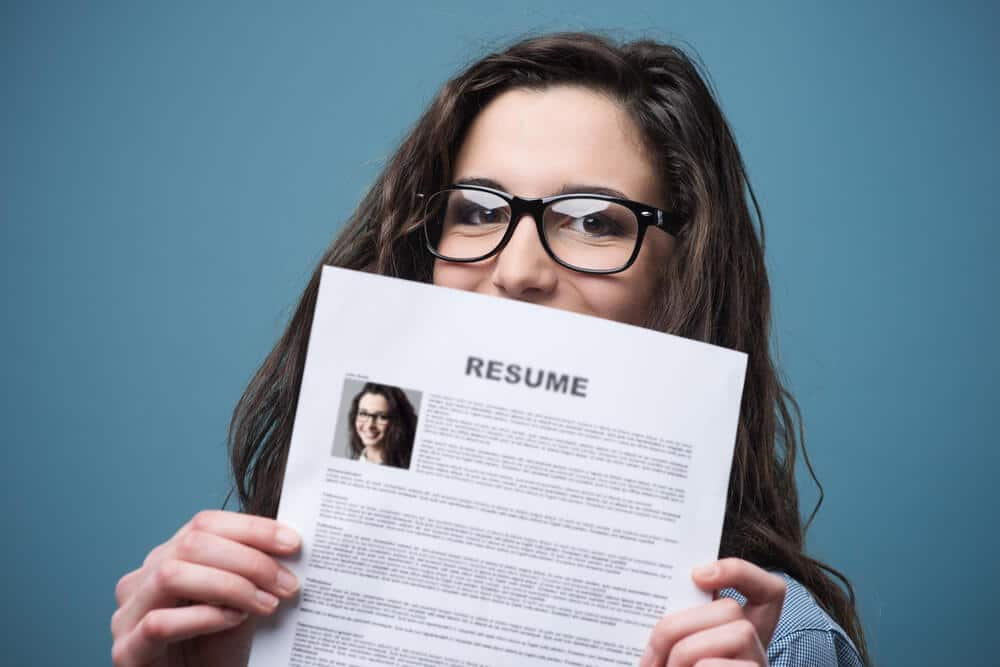 While you have much to boast about your skills and "Designer" talent, you cannot write pages for your resume.
It has to be concise, straightforward, and convincing.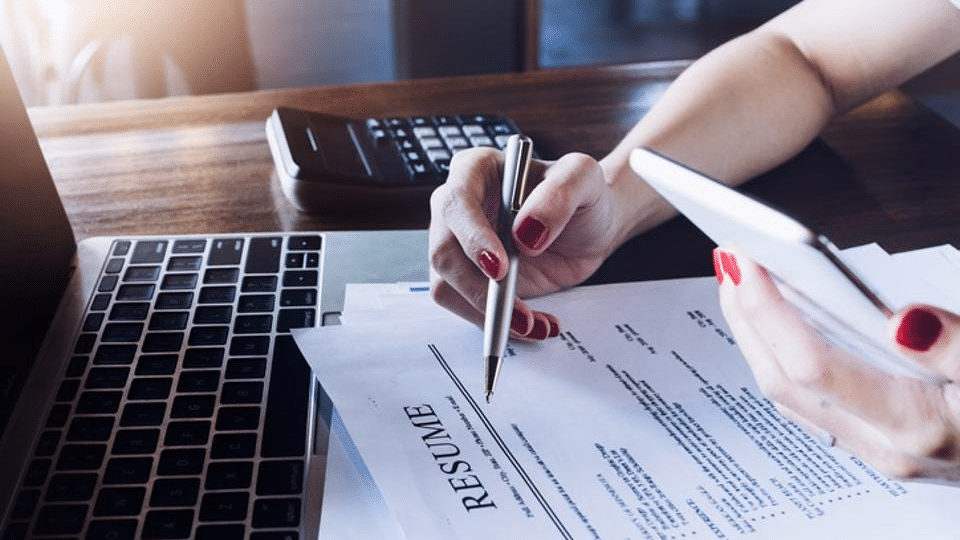 Before you get down to writing a resume, it is important to prepare for what you will be writing.
Prepare Yourself for the UX Resume Writing
As a UX Designer, it is your job to attain desirable results. And how do you do that? By understanding the user's demands and getting into their mind.
Similarly, you must understand what the Recruiter is looking for to make your resume do its job.
Your Hiring Manager doesn't need to come from a technical background, so if they use any particular "tech-savvy" keywords in the job description, focus on them while writing the resume.
Go through the UX Designer Job Posting
The only way of getting into the Recruiter's mind is to review the job description thoroughly and then analyze the requirements.
You cannot use the same templates or resume builder to create robotic cover letters for different jobs.
You can use the template as an outline and customize it according to the job description.
So that it resonates with your Recruiter and tells them, you know what the company is looking for.
Do Your Research Right
Now that you have analyzed the job description, it is important to research the company.
It will help you learn their agendas, approaches, workplace ethics, pain points, and more.
This can help you pitch a reasonable company- benefiting collusion to a potential problem in your resume.
Moreover, different companies use design for different objectives and with different philosophies.
Your research will help you learn the analogies and target the company's needs.
You can visit the company's websites or use social media platforms like LinkedIn and Twitter to make your search easy.
Enlist Your UX Skills, Accomplishments, and Experience
Do not go overboard or brag about yourself- you have to be modest.
Your resume must include relevant work experience, skills (also include your soft skills), awards, recognitions, knowledge about design tools, thought processes, and more.
You can write them in concise bullet points to make them easily readable.
While you have a stack of accomplishments and certifications, choose the best ones from the list wisely.
Choose Your Resume Template or Layout
The key to a UX Designer's job success is creating an eye-pleasing and seamless user experience for your reader.
Your resume depicts your ability to simplify, organize and refurbish lengthy information into concise, easy-to-understand points.
Use your design process and show off your skills while creating your resume.
You can choose an attractive resume template and customize it accordingly.
For example, use white space, keep the format clean and readable, use one or a maximum of two fonts, and do not make it colorful- make it elegant.
You have a fair idea about resume writing, so let us get down to business.
It is time to explore what things you must include in your resume and the easiest way to create a great outline.
Things to Include in UX Resume
You have everything in place now; let us create an outline of the most important things that you must include in your resume.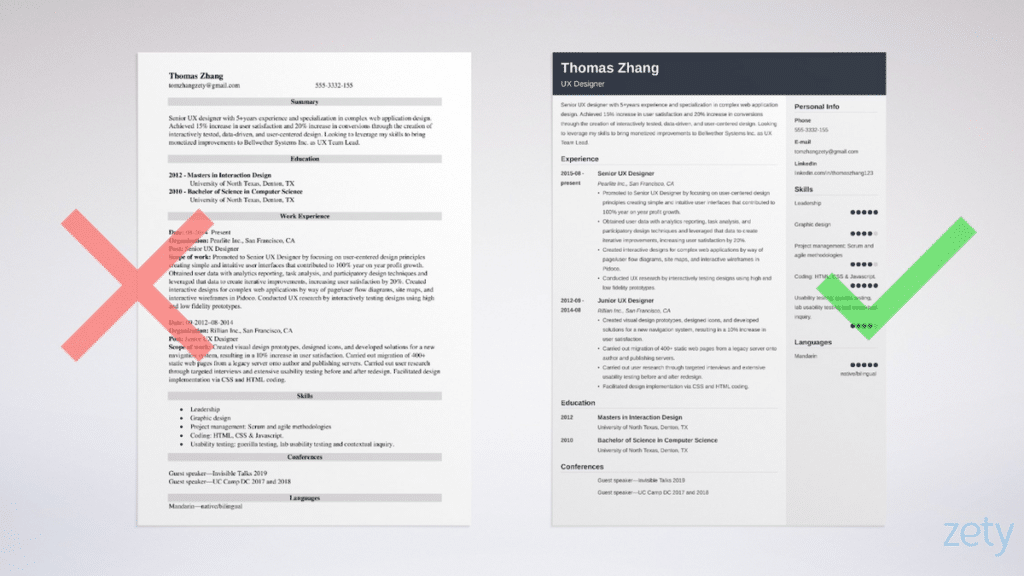 Moreover, the outline goes well with any template or layout you choose when you have the key components in one place.
Contact Information
You start by adding your information – name, email, portfolio, and social media handles.
Then, at the top left, you add the company or Recruiter's contact information- name, job title, and address.
It is usually available in the job description.
Summary, Objective, and Profile
This is a short introduction about you.
First, enlist why you are the perfect fit for the job, your achievements as a UX Designer, or why you have switched to this field.
If your job description requires a cover letter and a resume and design portfolio, save your profile for the former.
UX Work Experience
Most job descriptions require a candidate with years of relevant experience.
In your resumes, list your professional experience, with the most recent at the top, and then go into a reverse pattern.
Be specific- include 2-3 bullet points for each experience.
Write the place of work, the duration, and your job title.
Education
Enlist your educational degrees and certification along with their duration and achievements.
Do it in the same pattern as you did for work experience.
State the most recent first.
Design Skill
Even if you have zero experience, enlist all your relevant skills with tech-savvy tools that make you proficient in designing.
Ensure that your list of skills coincides with the job description.
Irrelevant details are what get your resume rejected.
Here are some of the technical skills that you can and must include in your UX Resume's "skills section":
User research and user strategy
User testing
Wireframing
Graphic design
Prototyping
Web usability (usability testing)
UI interface and design
Front-end coding
Visual design
Responsive web design
Information Architecture
Analytics and Interaction design
Illustrator
Adobe
Photoshop
User-centered design
InVision
Figma
Programming languages such as JavaScript, Python, CSS, HTML, HTML5
And others
Design Project
The best way to convince the Hiring Manager is that you are indeed the best fit.
Highlight your praiseworthy design projects.
Make sure you insert the title (an e-commerce website), your role (for example, product designer), and a link where the reader can view the project details.
This is the best way to prove your skills and talent.
So the reader knows you are as good with your work as your words. (Add a link to your portfolio website)
Awards, Accomplishments, or Recognition
Before the concluding paragraph, write 2-3 lines about your successful professional growth.
Finally, throw in the titles of your last award as the best employee or accomplishment with your mean project.
Conclusion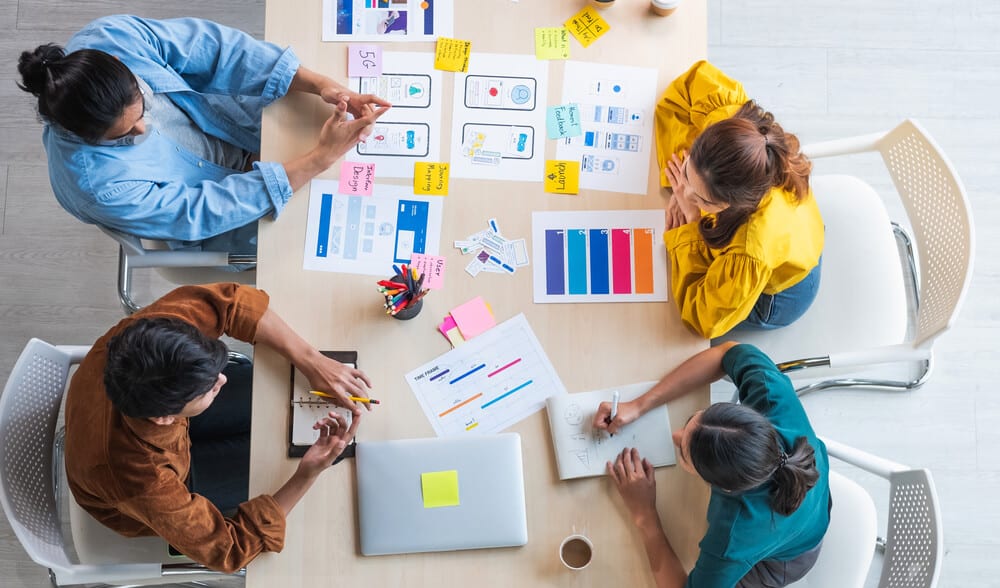 Write a closing paragraph by stating one of the company's pain points (research about it) and pitch a potential problem-solving way.
But do not disclose all of your plans; instill some curiosity in the reader so they would want to check your portfolio.
And then sign off with your name.
Design UX Resume Artistically
The good news is that you are already a Designer and know everything about the tools, skills, and design process.
So, why not apply it on your resume.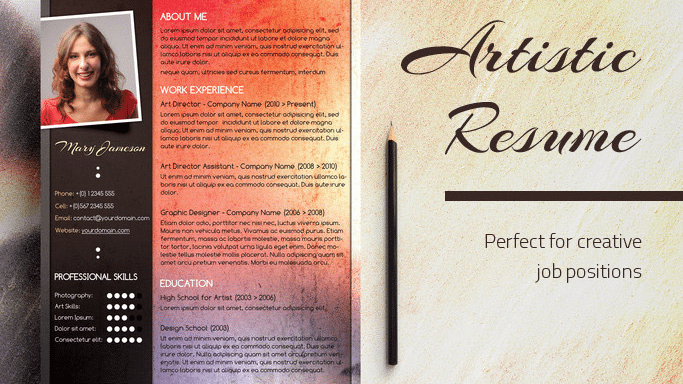 Here are some handy tips for creating an eye-catching resume design.
But, of course, in the end, if you do not like it, you can always redesign it.
Pick a Layout
You can pick any template or layout that you find attractive.
Just ensure it is professional and not too funky.
Use White Spaces
You have only one page to write years of your qualifications and achievements.
Using white spaces is the best way to utilize the limited resume space and make it look neat.
Just cut out all the irrelevant information and remove all the extra words.
Set a Color Scheme
It is crucial to choose a subtle color that makes it easy to read yet looks good.
It is best to use only one color – two at most if you like.
Typography
Use different fonts for different headings and key points.
For example, if you are writing about the "education section," you will have to choose a different font size for the heading of the sections, all the subheadings under it, and the bullet points,
Also, the color you use for the font must resonate with the background color scheme.
Finally, avoid italics, no matter how fancy they look – they are not the eBay choice of professional cover letters and resumes.
Job-Landing UX Design Resume Templates and Examples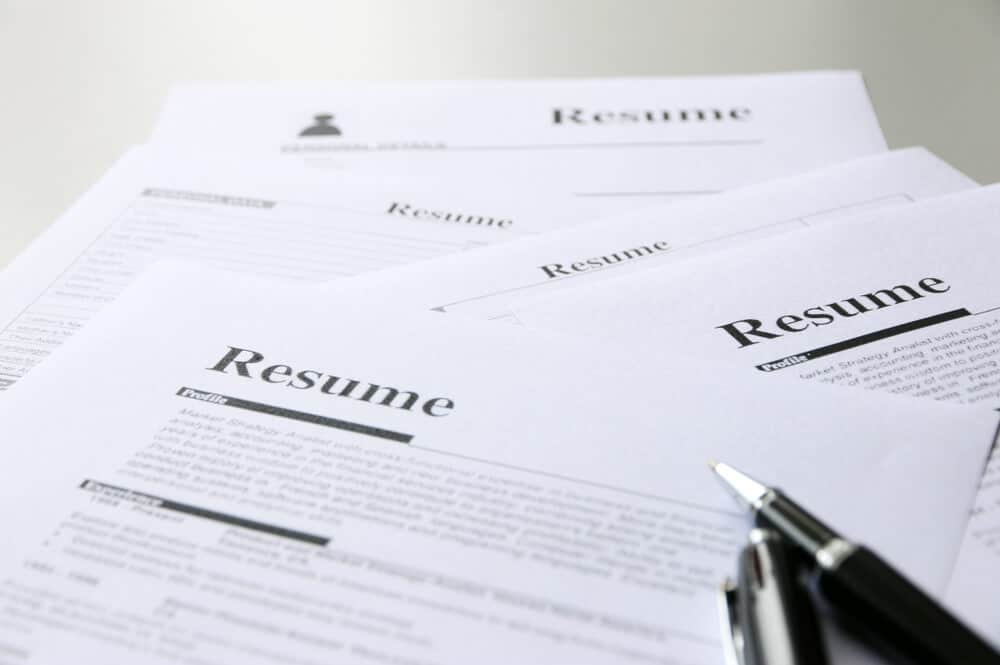 Always remember that you are a professional Designer who is designing a resume for a UX design job – you cannot make childish mistakes.
Maybe that was too much "design" in one sentence – but that is what you will be judged on.
Resume Template
We will jump onto the resume examples in a while.
But, before we do that, look at the UX Design Resume templates that you can easily download and use anytime you want.
Mockplus
This prototyping tool allows you to build resume mockups and frameworks for testing.
Mockplus enables speedy interaction, a drag-and-drop option, pre-designed themes, user testing, cloud publishing, and more.
ResumeGenius
This site offers a comprehensive yet generic guide for resumes.
ResumeGenius allows you to create a resume with field-specific resume samples and templates.
Moreover, you can download the resume templates and get help to build a cover letter.
Pinterest
You must already be familiar with Pinterest – even using it.
It provides the best virtual designs and a plethora of themes.
In addition, it enables you to explore different pins from other boards and users on the same topic to build a stronger resume.
Template.net
Template.net allows you to select your file formats such as In-Design, HTML5, InVision, and others with 25,000+ ready-to-use resume templates.
In addition, you can leverage search filters for keyword suggestions, templated with pre-designed themes for cover letters and resumes- with an easy sign-up.
Tips to Avoid Resume Rejection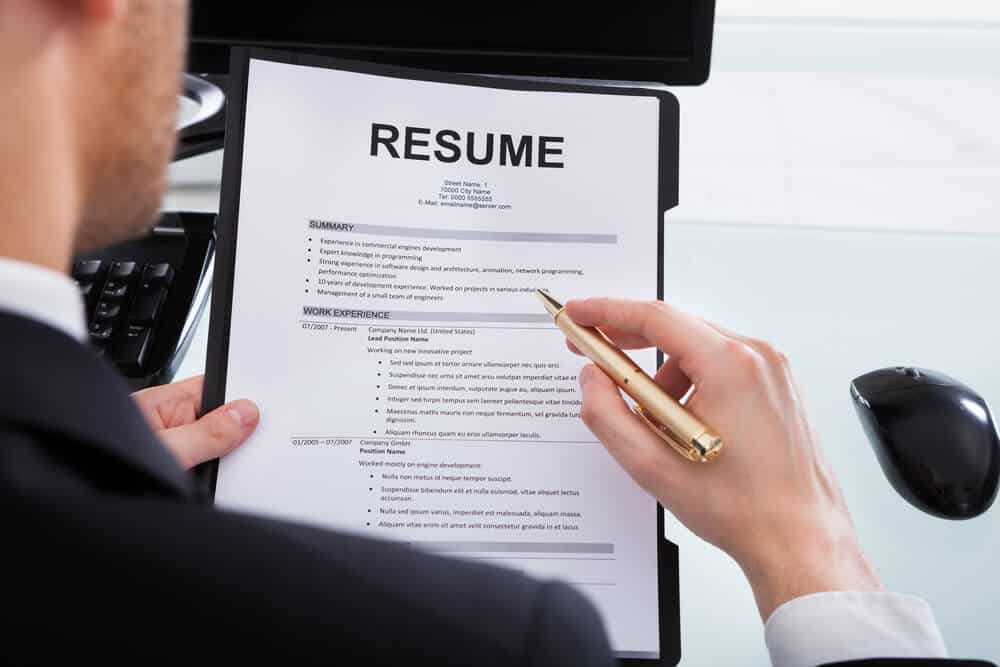 Nothing can be more devastating than losing your dream job over a silly resume mistake.
Likewise, a grammatical error, spelling the recruiter's name wrong, or following a haphazard format can blow your UX design career.
Worry not, while you will have many job opportunities in the future, you can avoid rejections easily.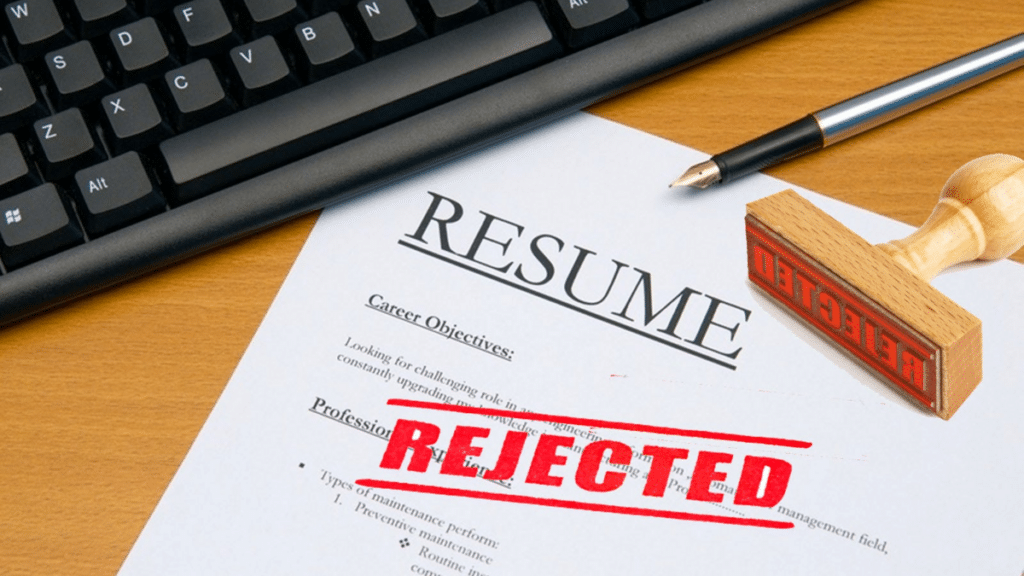 Simply use the following adept resume acceptance tips, and you will have an interview lined up the next thing you know!
You have to be concise
For a UX resume, keep yourself limited to only one page.
No recruiter has enough time to read pages or long stories of your out-of-the-world achievements.
They just want to know if you have the skill set and qualifications they want.
So keep your resume concise and clear.
Match every detail with the job description
The worst thing you can do to yourself is sending generic resumes.
They are the deal breakers.
While you can keep one template, make it a point to rewrite and edit relevant information per the job posting you are applying for.
Keep the format organized and readable
Use headers and subheaders when you get to a different section of the resume.
Under each heading, explain your information in bullet points as they are easy to read and keep the resume organized.
Use action verbs
It is always good to sprinkle action verbs like "coordinated," "managed," and "lead" throughout your resume, especially when you are talking about your skills or design projects.
Add-in metrics and numbers
Numbers and metrics with your work projects scale the credibility and portray the level of your success.
In addition, it allows you to impact the reader positively.
For example, you can say, by working as a Product Designer in XYZ firm, the success rate increased from 10% to 16% in one year- and then add the link.
Curate Impactful Statement
It is good to boast about your accomplishments and awards, but keep the tone humble and polite yet use strong statements.
The rule of thumb is to follow "action verb + design project + result."
For example, "Lead project management for an e-commerce website with a user-centric project design that amplified the customer influx and revenue by 38 percent."
Highlight your Professional Experience and Training
In this section, enlist your experience and hands-on training (boot camps, etc.), starting with the most recent.
Edit, Proofread and Get it Reviewed
Once you write your design resume, check for grammar and spelling errors.
Ask a peer or a senior to review it because it always helps to get some expert opinion, especially when it is your first time writing a resume.
Moreover, if you are writing a digital UX Resume, ensure that all links you include are working.
Remember, persistence is the key.
So do not lose hope if you get rejected at the start; that is not the end of the world.
Because for the first time, you start from zero, but when you start again after a failure, you start with experience.
Conclusion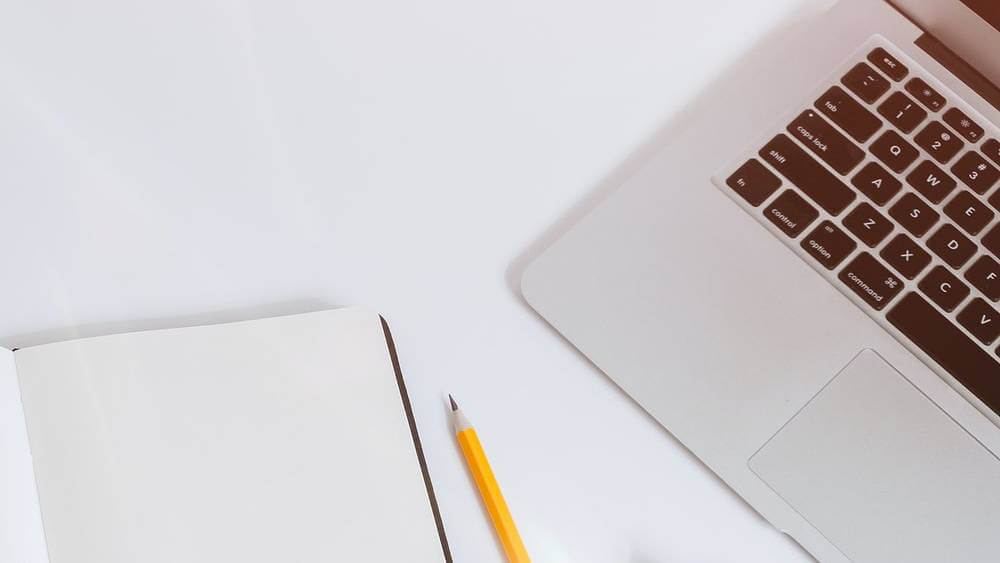 As a Designer, you can easily conquer the art of writing a job-landing UX Design Resume.
You know the drill, you have the skills set, you have used the tools before- you only need a resume writing guide and a format to follow.
Now that you have it all, start with your User Experience Design Resume and get hired in no time.
FAQs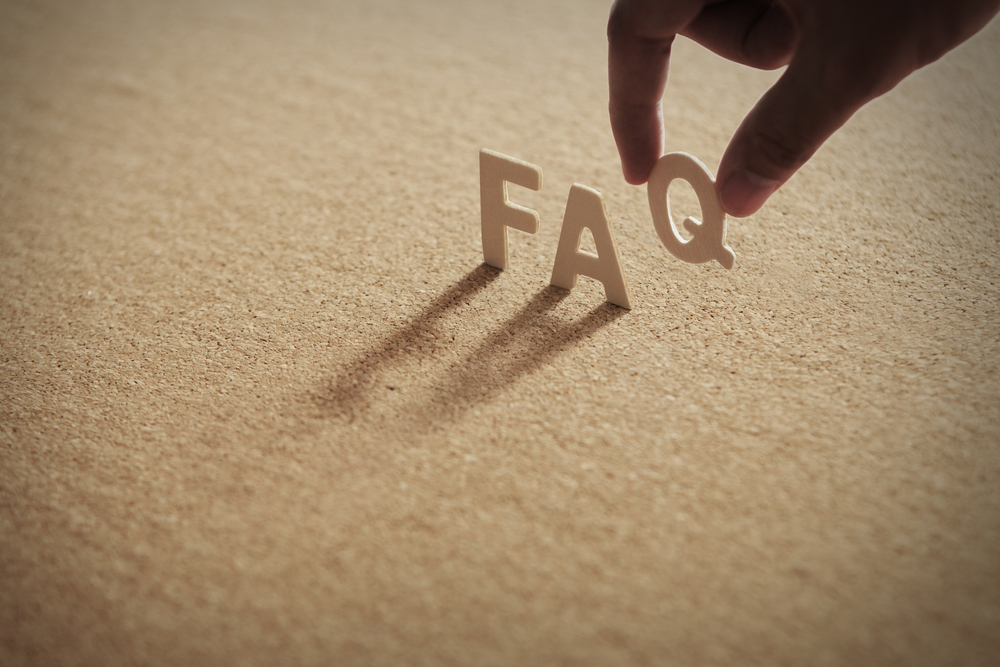 What is a UX Design Resume?
UX Designer Resume showcases your skills, qualifications (certifications), accomplishments, and experience – it speaks for you.
It includes all the relevant information, like who you are, what you do, why you are the best fit for the job, etc.
How do you create a UX Resume with no experience?
If you are a current student or a beginner with no experience to boast about in your resume, you can talk about your academic accomplishments, group projects, leadership approaches, and more.
How many pages should a UX Designer Resume be?
Only one page, the resume has to be concise and to the point.
How much can a UX Designer earn annually?
Payscale has reported that the average annual pay for skilled UX Designers in the US is $130,000.
Big names like Microsoft and Amazon offer excellent paying jobs with annual salaries ranging from $111,000 to $116,000.
Reference