Hi, and welcome to another interesting piece on what is a UX Designer.
This article will explore what a UX Designer is and the job responsibilities.
After reading this piece, you will understand a UX Designer's various roles and prospects.
This article will examine the following:
UX Designer – Overview
Scope of Practice – Job Description
Education and Training
Work Environment
UX Designer Future Outlook
If you are set, let's roll!
What is a UX Designer – Overview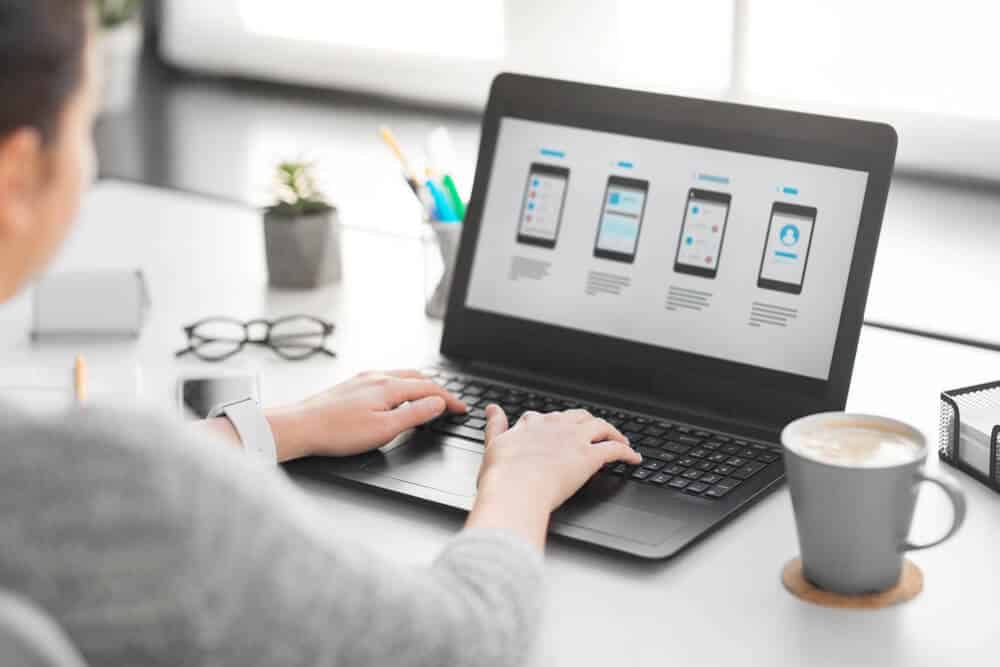 Designing for the user experience, also known as user experience design or UX design, is the process that design teams go through to build products that offer people experiences that are meaningful and relevant to them.
UX Design encompasses the design of the complete process of purchasing and integrating the product, which includes issues of branding, design, usability, and function, among other considerations.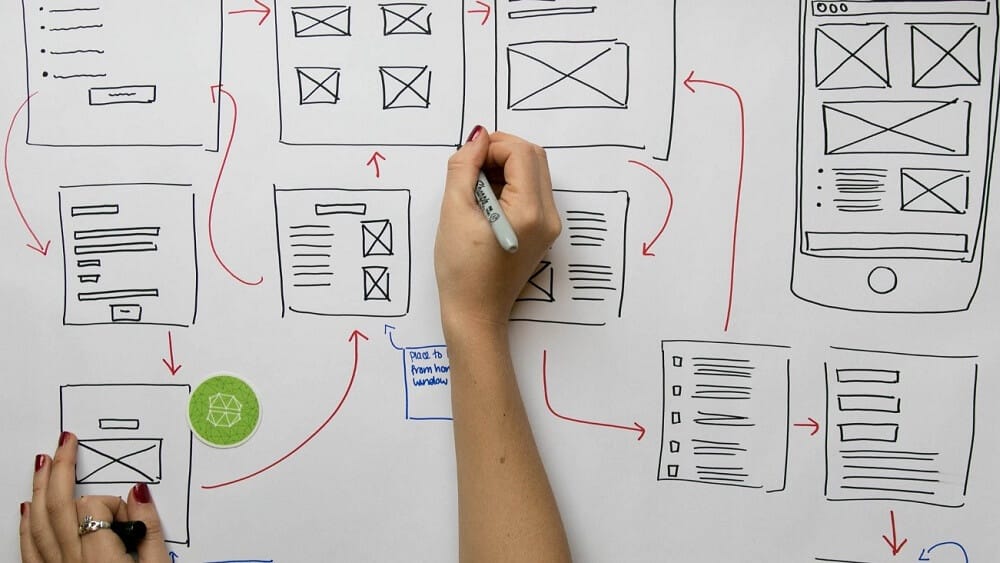 Many different companies do user experience design, but it's most commonly linked with things like the design of websites and applications.
Even if the specific procedure differs from one product to the next and from one organization to the next, the design phases are often the same from start to finish.
Scope of Practice – Job Description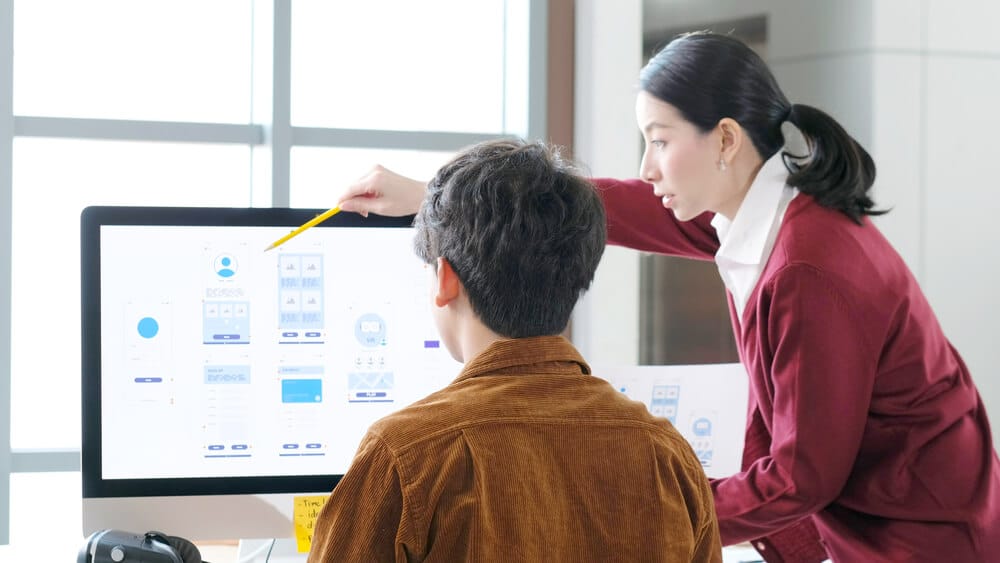 You will be responsible for completing projects requiring you to work individually and in collaboration with a team.
The following typical responsibilities are associated with this position:
User Research
Research is carried out during the first stage of user experience or UX design.
In most cases, a UX Designer will be given a brief by the client or their management, requesting them to conduct project research before proceeding with the design.
A UX Designer conducts research both desk-based and in the field to gain a complete picture of the audience they are creating for.
This task could entail researching competitors to determine what is available on the market, conducting interviews with current customers to discover opportunities and pain areas, and evaluating what the present website offers.
In a nutshell, the user research phase is when you scope out the project by determining who you are creating for and what the users' goals and challenges are concerning the product; this task is done during prototyping.
User Personas
After thorough research on users, a product's User Experience Designers may subsequently construct user personas.
A user persona is a semi-fictional figure based on your existing customer (or your ideal customer).
To improve the effectiveness of your product marketing, you can develop personas by talking to consumers and segmenting the data gathered from those conversations according to various demographic and psychographic factors.
At this stage, you will investigate in greater depth the tasks that each persona has in mind for themselves and the reasons behind those desires.
Information Architecture
One of your responsibilities will be to consider the content required and the organization of that content throughout the website design project.
Information architecture refers to the process of figuring out the most logical way to lay out and organize the content of a website or application.
A user should be able to discover the information they need quickly and navigate from one page to the next without having to put too much thinking into it, and good information architecture ensures this.
Wireframes and User Flows
A User Experience Designer will create a flowchart of the user's experience while using a product, including user flows and wireframes.
User flows are simplified flowcharts representing a user's entire journey when using a product.
It begins when the user first interacts with the product and continues to the point where the user completes their task.
Wireframes give a two-dimensional layout of a single screen or page, in contrast to user flows, which map out the entirety of the user journey.
Prototyping
After the UX Designer has completed the initial mapping of the product's layout, the next step is constructing prototypes.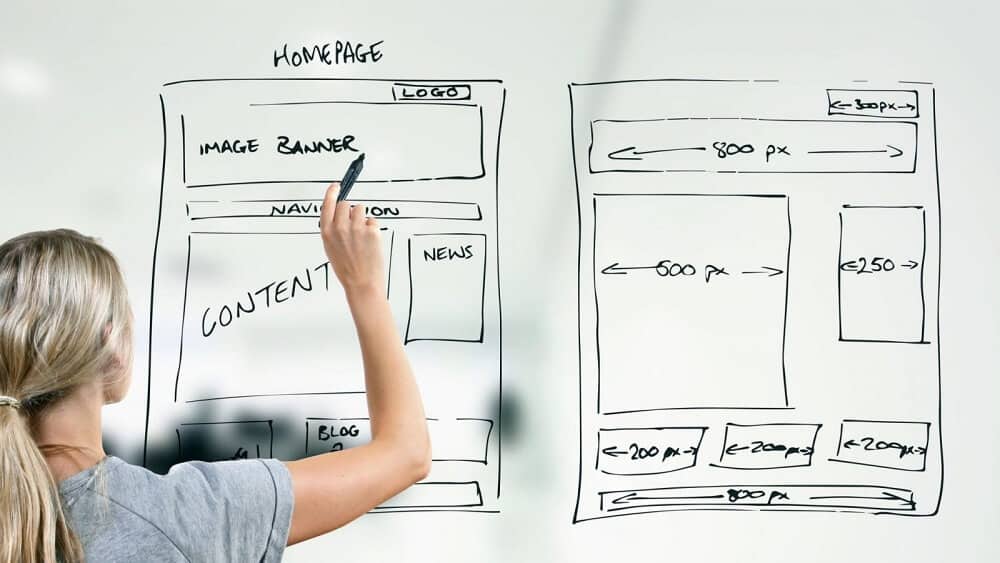 A prototype is merely a scaled-down version of your product; it is a simulation that enables you to test your designs before they are created.
Paper models are the most basic prototype, but they may also be very realistic and interactive high-fidelity prototypes that closely resemble the finished product.
Prototypes can range anywhere from simple to complex.
User Testing
Identifying any design issues in your prototypes is helpful by putting them through real-world usability testing on actual customers before you build the final product.
The design may undergo a few iterations of testing with user feedback before it's refined to perfection.
UX Designers are also required to attend briefs, where they monitor the product development to ensure that there are no "feature creeps" and contribute to the product's design by helping to make minute adjustments as and when required.
Education and Training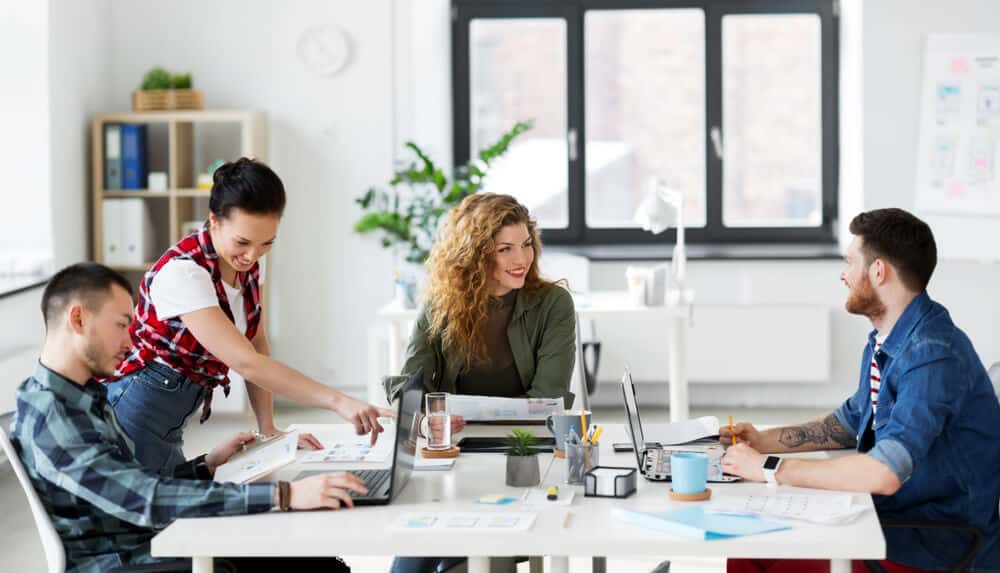 A bachelor's degree is the standard education level required of most User Experience Designers.
On the other hand, certain applicants can qualify for this post by demonstrating a comparable amount of work experience in the computer design or computer development industries.
In addition, they must hold certificates that attest to their expertise in the subject matter.
Candidates for UX Designer roles may receive degrees in computer design, computer development, or another discipline that is connected to the field of computer science.
Most employers choose these fields because they prepare individuals for the difficulties they will face working in the user experience design business.
Most employers have come to demand that User Experience Designers have a working knowledge of the technical components of computer design and development, with a particular emphasis on the user's overall experience.
People can learn other aspects of the role, such as producing customer analyses and submitting reports, while performing the duties associated with the role.
UX Design Job Roles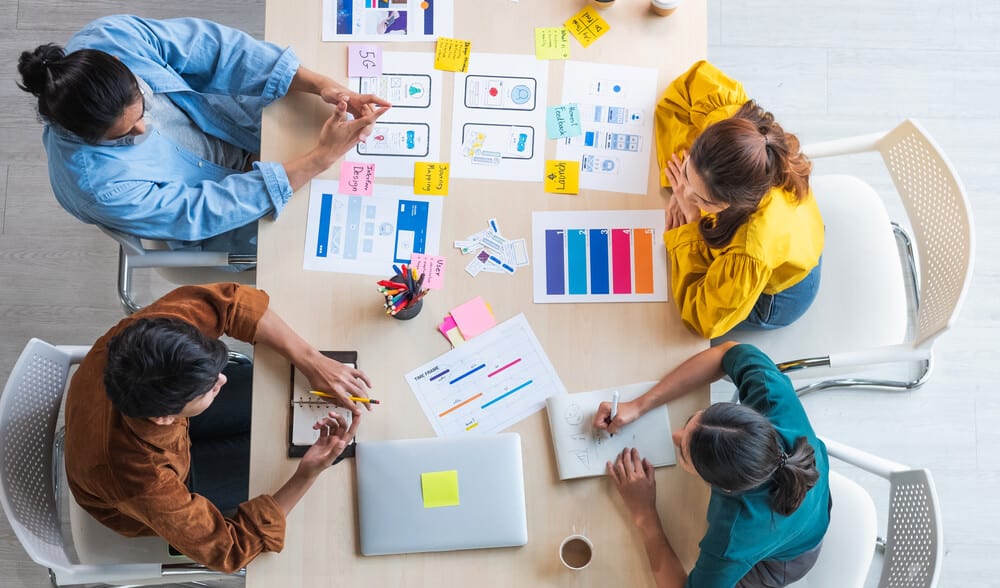 The first thing is to acknowledge that the design process is the primary function of each UX role.
Therefore, analyzing how individuals participate in the design process is an excellent way to understand them better.
As we work through the design process to arrive at a finished product, we execute various user experience (UX) tasks.
For example, we often begin by obtaining a comprehensive understanding of users before moving on to the design phase and putting those concepts through user testing.
The only difference between the various UX roles is that each one is responsible for a subset of these UX duties.
UX Designer
Also referred to as Interaction Designers or Experience Designers, they are not experts in any particular design process stage, but generalists who participate in all of those aspects.
You will be responsible for comprehending the requirements of your users, coming up with solutions to the issues they face, prototyping designs, and then putting them to the test with actual users.
That is to say, User Experience Designers are involved in each of the five design thinking process phases:
Product Designer
Although "Product Designer" is still a relatively new job title, it is strikingly similar to User Experience Designer.
However, a significant difference lies in the fact that, contrary to the focus of an interaction designer, the primary concern of this role is the actual product itself, as opposed to the end user's experience.
A product plan, in its most basic form, is an elevated summary of the future direction of the product's functions and capabilities.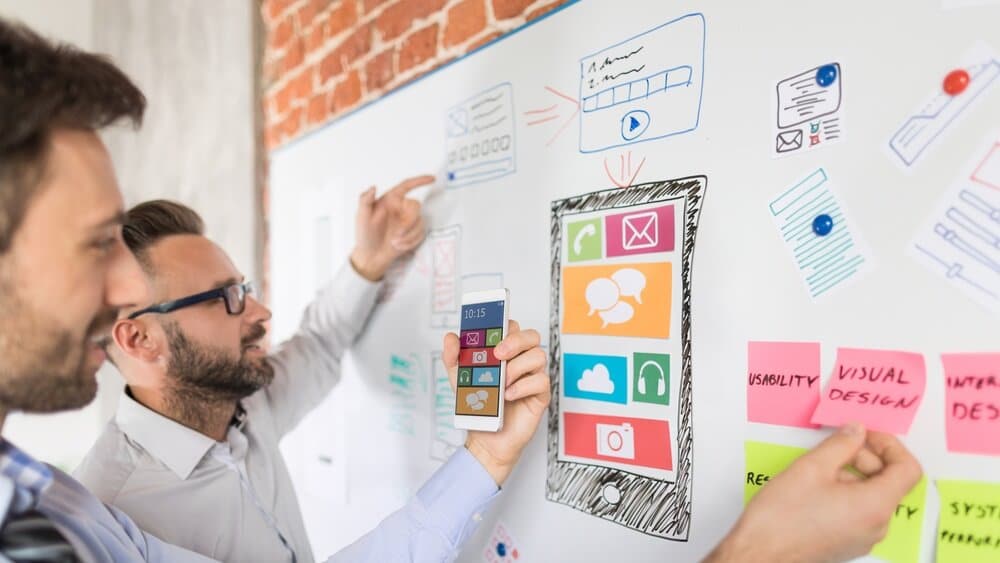 When designing experiences for consumers, UX Designers think about business objectives.
However, product designers must take into account both the company's short- and long-term objectives.
Visual Designer
Compared to a UX Designer or Product Designer, a Visual Designer (also known as a UI Designer or Graphic designer) is an expert in their field.
As a Graphic Designer, your primary responsibility is to develop prototypes or mockups that are accurate to each pixel and in line with the rest of the product.
In this way, Visual Designers emphasize the later design process phases, particularly the prototype phase.
UX Researcher
A user experience researcher is an expert, in the same way, that a Visual Designer is.
UX Researchers do user research with qualitative and quantitative methods to supply other Designers with real user knowledge that they may use to create designs.
You will be involved in the early design process stage as a user experience researcher.
You will put yourself in the users' shoes to obtain a comprehensive grasp of their requirements and contribute to the definition of the issues that the product should address.
UX Researchers are also involved in the testing process, contributing to the validation and improvement of designs.
Content Strategist
They are also known as UX Writers or Copywriters, and they play a part in one of the most important areas: Content.
Because content is one of the most significant aspects of a design, the existence of a function primarily geared toward copywriting should not surprise us.
If you are a Content Strategist, you will participate in the design process prototype phase and play an essential role in the product's finalization in the days leading up to its release.
A Content Strategist is responsible for developing efficient page titles and naming conventions for navigation menu items so visitors can easily get to the desired screen or page.
They weave a consistent narrative throughout the product, ensuring that customers receive the same tone of voice and direction regardless of the screen or page they are on.
UX Unicorns
UX Unicorns are incredibly uncommon; in fact, the term "UX Unicorn" can only properly be applied to those individuals who are talented enough to conduct Front-End work.
As a result, UX Unicorns are in command of the entire design process and go above and above by translating their designs into real code.
They can carry out all of the duties associated with the UX Design work and construct actual Front-End prototypes, which you can put to the test on users to get more accurate results.
They also have the capability of implementing the front-end code of a design.
Work Environment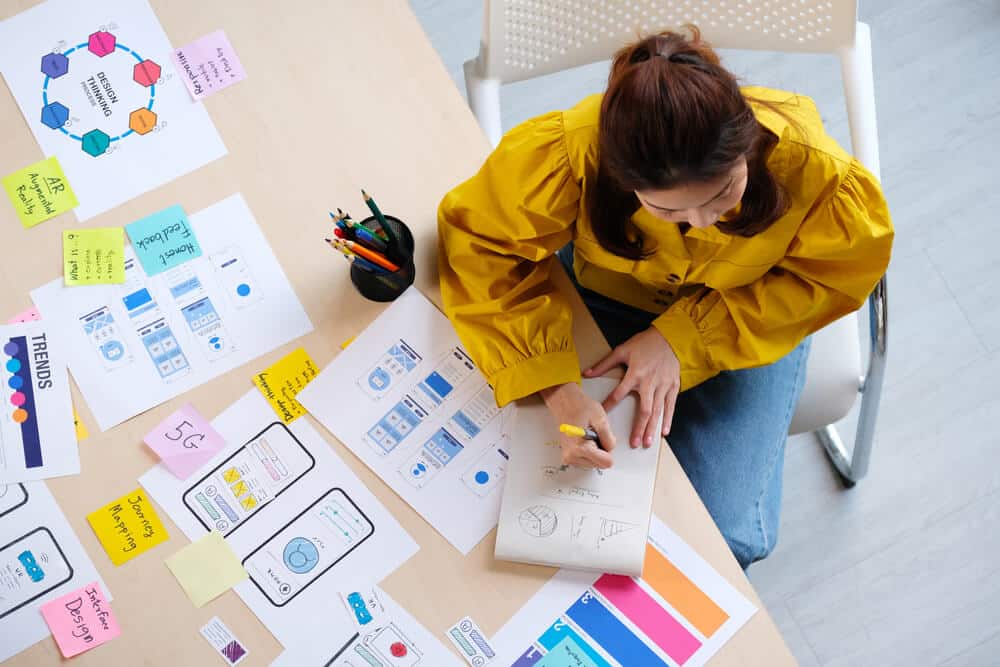 The following descriptors may apply to the normal working environment of a User Experience Designer:
Assessing digital products, locating problems, and formulating solutions while working alone to design changes
Participating in discussions with design and programming experts to enhance the user-friendliness of digital products
Having a significant portion of one's working day spent in front of a computer
Establishing a working atmosphere that encourages communication and cooperation between the design and development teams
UX Designer Future Outlook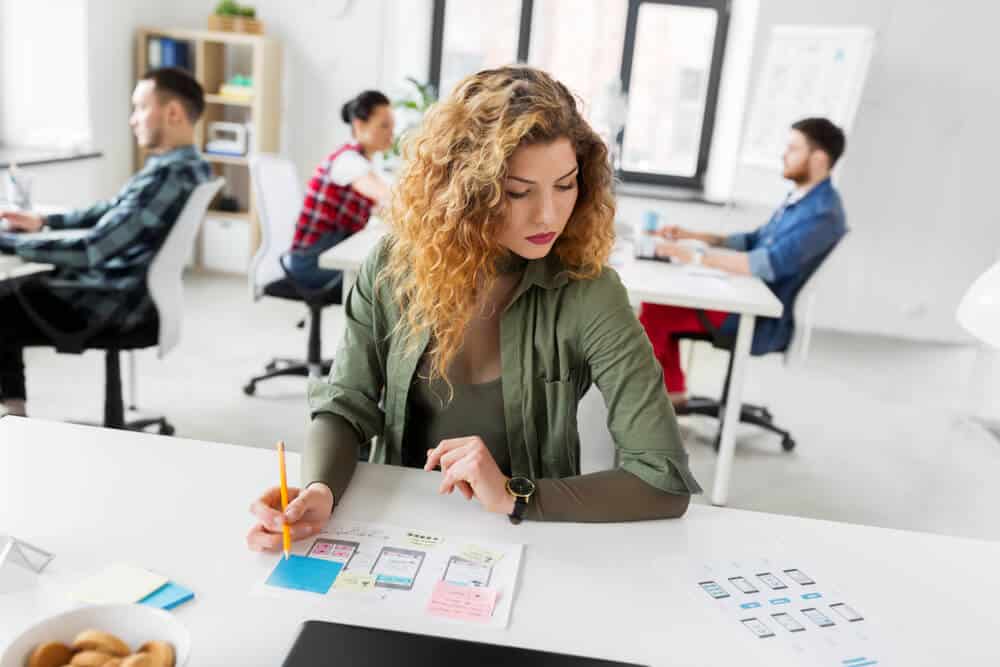 The field of user experience (UX) is witnessing growth in the double digits when one considers the rise in sales of smartphones and tablets.
Every single interaction that you have with the device you are using has been, in some manner, influenced by a User Experience Designer.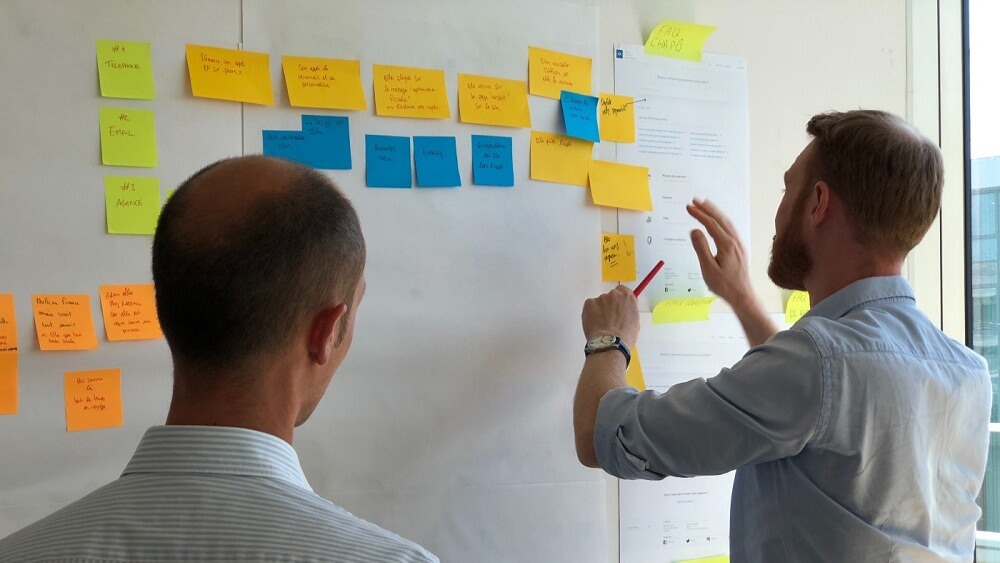 The role of UX Designer is subdivided into various positions at companies like Facebook, Amazon, and Google, including Content Strategist, Information Architect, and UX Researcher.
Additionally, Virtual Reality and Augmented Reality have come a long way from only being a future possibility of being implemented in real life.
Both of these technologies have made significant progress.
This technological innovation has quickly become one of the most recent trends in the UX business, and it will continue to be one of those trends over the next few years.
Conclusion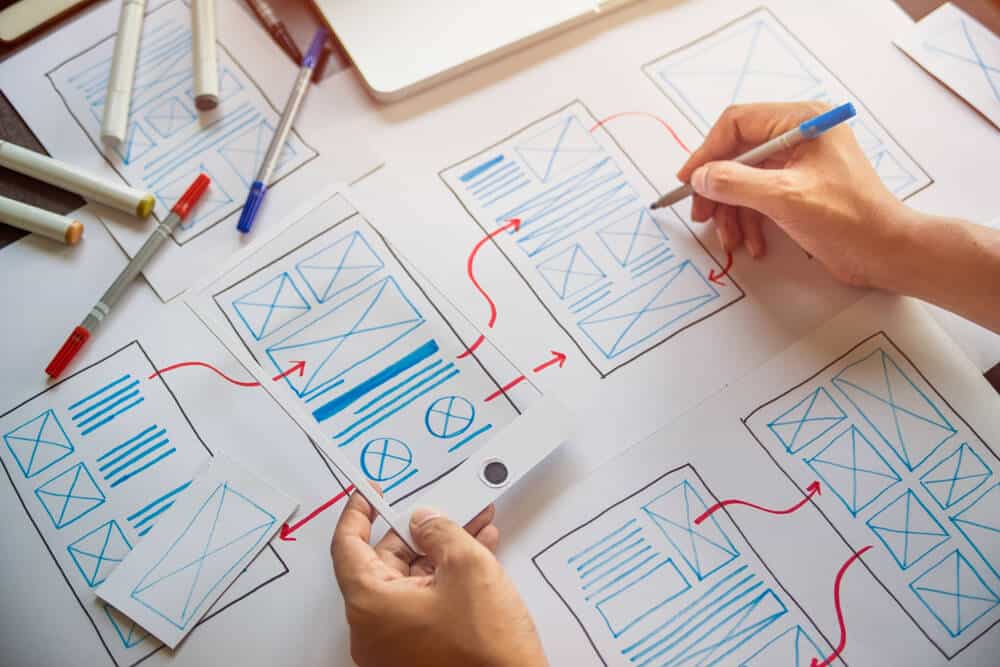 If you want to put your creative and analytical abilities to good use, being a User Experience Designer (UX Designer) allows you to work in a wide variety of industries, any one of which could pique your interest.
Because the tasks you are responsible for will change daily and from project to project, you will have the opportunity to keep developing new UX Design skills.
With the abundance of job opportunities, the low barriers to entry, the availability of online resources, and the relatively low cost of UX certifications, the UX Designer role is a great choice.
Moreso, the fact that a UX Designer's salary is significantly higher than the average salary, UX Designer is a great career path.
FAQs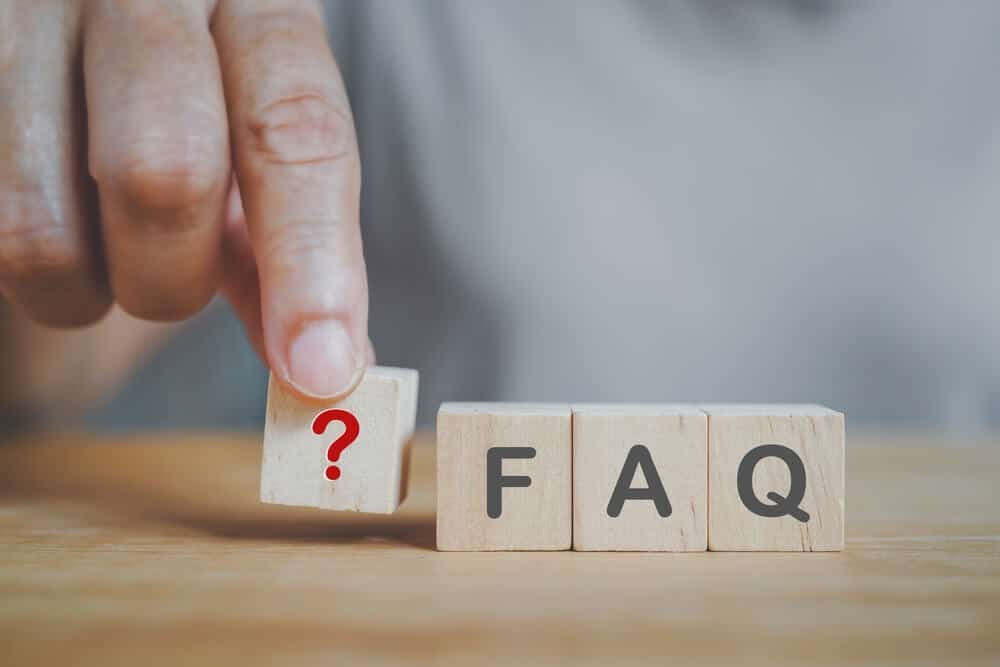 Is UX Designer a good career?
The number of jobs available for UI and UX Designers continues to rise.UX design was also listed as one of the top five most in-demand skills by LinkedIn for the year 2020, and Glassdoor included it in their list of the top fifty careers to have in the year 2022. 
Does UX Design require programming?
UX Designers typically do not need to develop code as part of their daily duties.
Although it's not a need for employment, having a working knowledge of HTML, CSS, and JavaScript will help you communicate with web developers and may offer you an advantage in the job market. 
What is the first step of a UX Design process?
User research comes at number one as the initial step in designing the user experience.
During this stage of the process, we can precisely uncover how our target clients feel when interacting with the product that has been developed to accomplish the goals they have set for themselves. 
Is UX Design the same as UI Design?
Although connected, UI and UX Design are not the same.
While UI Design focuses on creating the user interface for a certain product or service, UX Design manages the user journey as they engage with it.
Typically, User Interface design is seen as a step in the UX design process.  
Does UX Design require Mathematics?
Whenever they pick up a pencil, paintbrush, or touchpad, all Designers, not just those who focus on user experience, apply fundamental concepts from mathematics.
In addition, many design processes that are considered to be the most essential have their origins in mathematical notions.
References