Hello, Welcome to an informative article on UX Design Certification!
In this article, you'll learn the various UX Design Certification options, what you need to look into when searching for one, and the benefits of earning a certification.
When done with this piece, you'll be able to pick a certification that best fits your career path.
Here is what we'll talk about:
UX design certification
UX Design Certification Programs
Things to look for in a UX design program
Let's get started right away!
UX Design Certification Programs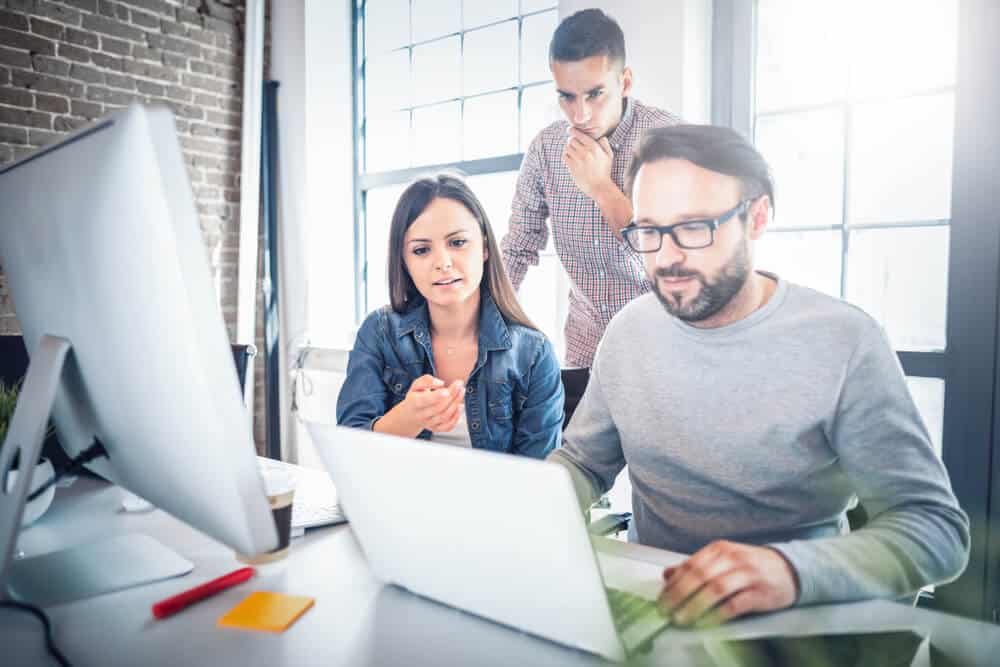 UX design education takes many forms.
There are certificate programs, bootcamps, degree programs, and online short courses.
Apart from these pathways, you can also top up your UX design qualification by taking a certification.
Unlike certificates that are issued once you've passed an exam, a certification verifies that you've met industry standards.
It's an excellent way to validate your expertise in the UX design field.
Having said that, there are several industry bodies and institutions that offer UX Design Certifications.
Nielsen Norman UX Certification
Nielsen Norman Group was formed in 1998 by Don Norman and Jakob Nielsen.
It's a consulting firm that also offers training services.
Nielsen and Norman were the founders of user experience.
In fact, Don Norman coined the term user experience in 1993.
Nielsen Norman Group offers two certifications.
One is a foundational UX certification, while the other is a master certification for UX Designers with experience in the industry.
The UX intermediate certification comprises five UX conferences.
The modules at Nielsen Norman are referred to as UX conferences.
To earn the foundational certification, you must complete the five UX conferences and pass the exam for each module.
This certification will take 30 hours to complete, and it will cost you somewhere between $3,200 and $6,000 in tuition fees and $400 for the exam.
Once you are done with UX certification, you can proceed to UX master certification, whose fee ranges from $9,600 to $18,000.
The examination fee for this certification is $1,200.
For the master's certification, you'll take 15 courses and take the exams for each course to earn the certificate.
Apart from these two, Nielsen Norman has over 50 UX design modules you can enroll in.
The modules cover a wide range of topics, including design management, UX research, design principles, etc.
Each of these modules will take you 6 hours to complete.
Each module focuses on a specific topic in UX design.
So, you can choose to take an exam for each module or not.
If you are taking the modules to boost your career growth, then taking an exam is inevitable.
But if it's for your personal interest, you don't need to take an exam.
The UX certifications by Neilsen Norman are quite challenging.
They are ideal if you have experience in user experience.
Human Factors International (HFI) Certified Usability Analysts (CUA)
HFI is a renowned organization established in 1981.
It offers three certifications for User Experience Designers:
Certified User Experience Analyst (CXA)
Certified Digital Persuasion Analyst (CDPA)
Certified Usability Analyst (CUA)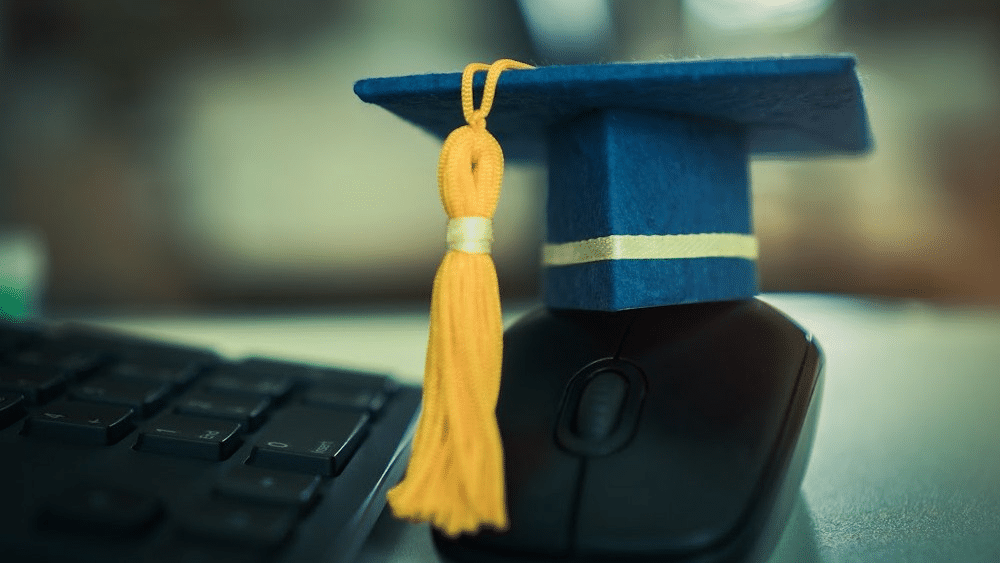 CUA is the most popular among the three certifications, although all three validate your expertise in user experience and web design.
Certified Usability Analyst is an excellent certification for beginners in user experience design.
The certification course includes ten course days, spread across a month.
The certification course is conducted through in-person classes or live 2-way videoconferencing.
Certified Usability Analysts certification costs $5,860.
That's the cost for four courses that make up the certification program and the exam:
The four courses include:
User experience foundations
The science and art of effective web and application design
Conceptual designs and serve-centered analysis
Practical usability testing
The Certified Usability Analyst certification is ideal for fresh graduates and professionals who want to change careers to UX design.
Association of Registered Graphics
The design certification offered by the Association of Registered Graphics is perfect for Graphic Designers, Web Designers, and UX Designers.
The certification is based on your portfolio review and an 80-minute open book exam.
You can take the exam and undergo the portfolio review in a week.
But it can stretch for up to six months if you've not provided all the details for the assessment.
The certification costs $550.
You'll also be required to pay $380 annually to maintain your certification.
Society of Graphic Designers Canada
The Society of Graphic Designers Canada is a member-based organization for educators, students, design professionals, and administrators in graphic and web design and development from across the world.
The society was formed in 1956.
The Society of Graphic Designers Canada offers certification after reviewing applicants' professional portfolios.
The certification process costs $300.
BCS Foundation Certificate in User Experience
This certification is based on the ISO usability standard.
It's an hour, closed-book exam that consists of 40 multiple-choice questions.
To pass the exam, you must reach the pass mark of 65%.
The certification covers a wide range of user experience design topics, including:
Measuring usability
User experience guiding principles
Visual design
Information Architecture
User research
Interaction design
Guiding principles
Illustrating the context of the use
This foundation certification for beginners costs $250.
Once done, you can proceed to a more advanced practitioner certification.
Things to Look for in a UX Design Certification Program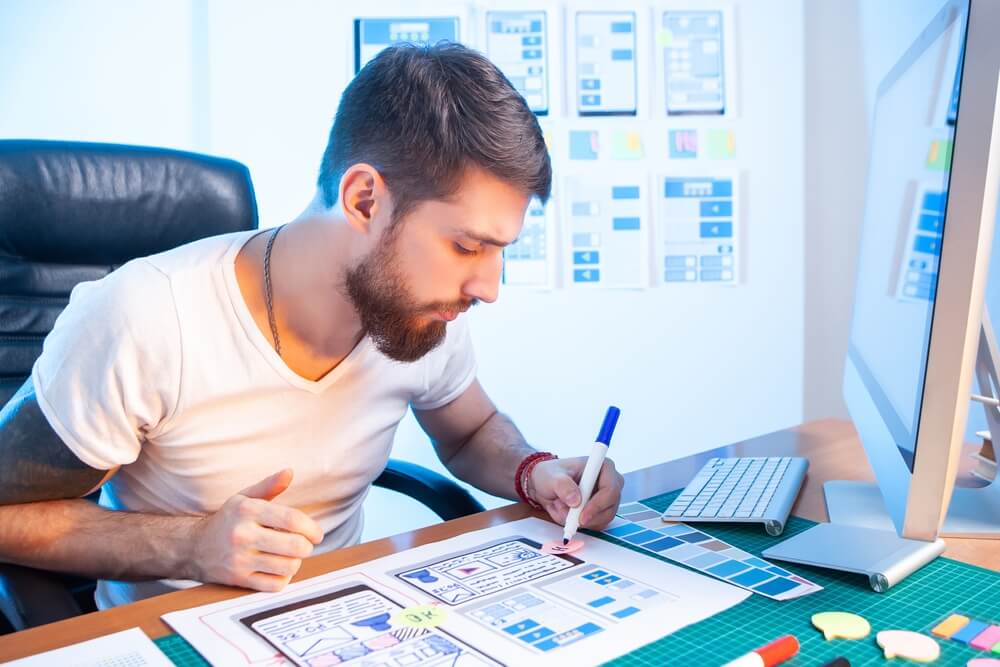 You can pursue many UX certifications, from online courses that allow you to study at your own pace before taking the certification exam to in-person sessions with strict start and end times.
Others require you to only sit for the exam.
That means you'll have to research the practice questions before the examination.
For others, it's a one-off event.
Pass the certification exam, and you are certified for life.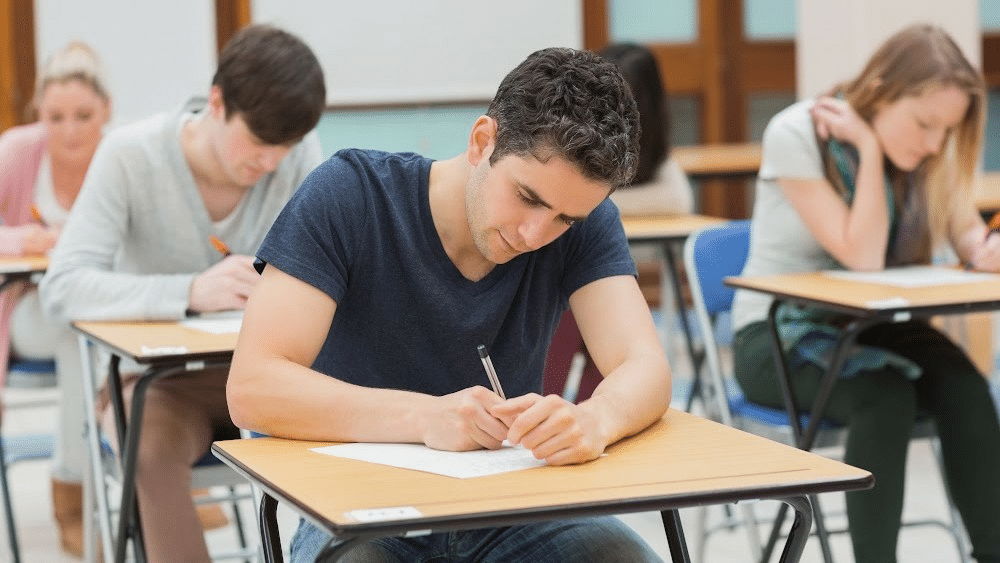 For some, you must meet continuing education requirements to maintain the certification.
Just like the curriculum structure differs, so do the certification cost and the duration it takes to get certified.
For those reasons, you must take your time when searching for a UX Design Course leading to certification.
You must ensure the certification you choose ticks all the right boxes.
So, here are the key factors you should consider to make an informed choice:
A Credible Presence
A credible organization will have a strong online presence.
You can check their website to find out more about their training services.
Some of the things you should look into when ascertaining their credibility include blogs, video tutorials, interviews, and downloadable resources.
Are educational blogs giving knowledgeable and authoritative content about user experience design and related fields?
How about the video interviews?
Are they real interviews with graduates and industry leaders?
Go through their social media profiles and assess their posts.
How do they handle queries and complaints?
Apart from these things, check for accreditation on their website.
You don't want to invest your time and money into a certification program only for it to go down the drain since employers do not recognize it.
Transparency
Since you are investing in the certification, it's only right that you know what the certification entails from the get-go.
Do you need to attend classes?
If yes, are they full-time or part-time?
What does the coursework entail?
You'll want to see the course outline before you enroll.
Common areas of coverage include:
Design thinking
UX research
Wireframing and prototyping
Information Architecture
User-centered design
Empathy maps, user stories, and personas
Visual design elements
Design patterns
Some certifications don't have coursework.
You take an exam, pass, and earn a certification.
In such instances, you still want to know the exam content coverage.
Sometimes, your UX Portfolio is the only prerequisite to earning a certification.
So, get the details of the certification process straight from the get-go.
You also want to inquire about the cost and continuing education requirements.
Having all the information makes it easier to decide if the certification is the right fit.
Mentorship
The best UX Design Courses offer mentorship to their students.
Given that most Designers would go for certification as an adult, there is a need for an industry expert to support them in their quest.
A mentor guides learners by answering their questions, advising them on their career path, and critiquing their work for a better result.
This is important to help UX/UI design students iterate their design process for a better user experience.
One of the most important traits of a UX/UI Designer is the ability to take feedback and act on it.
Again, mentors are great motivators, pushing their mentees to the finish line no matter how tough it gets.
The mentorship can go on even after the certification to when the learners are starting their careers in web development.
Positive, Legitimate Reviews
There are many organizations and platforms that offer professional certificates for UX Designers.
It's almost impossible to know which one is legitimate by just checking their website.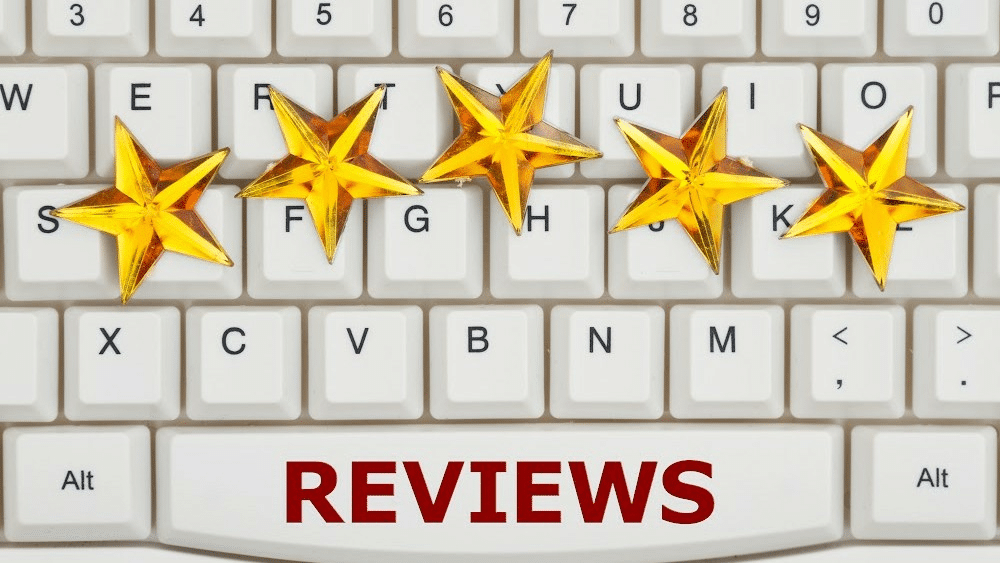 So, take your research to the next level and review the feedback from students who've taken the certification.
You can start with the organization's website, but we all know those reviews may not be as honest.
Therefore, change tactics and look into third-party review sites.
Go through as many reviews as possible to find out how long the certification has been around and if it's genuine.
Proof that It Works
Another important aspect to consider is whether the certification has weight in the industry.
Part of the information you need to find out is the reputation of the certification among employers.
Again, you must find out how many professionals with the certification get employment after the program and how soon.
What do the majority of the certified students do with the certification?
Are there videos of success stories?
This information should be on their website; if not, they should be able to provide it on request.
Benefits of UX Design Certification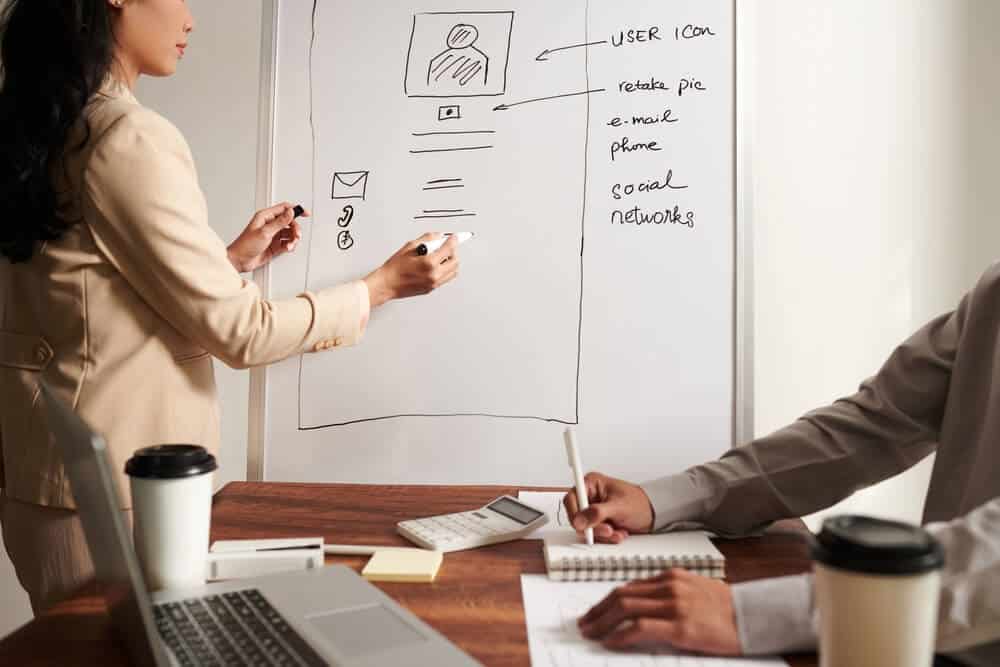 Now that we've covered the UX Design Certifications and what you should look for when searching for one.
It's time to give you an overview of what value a certification adds to your professional life.
Stamp of Approval
Nothing speaks of your qualification more than a certification.
It's the seal that sets you apart from the competitors.
Once you've added a UX Design Certification to your resume, it shows potential employers that you are committed and have the knowledge required for the position.
Enhance Career Growth
Certification gives you authority, credibility, and confidence in the UX field.
Again, it's evidence that you are dedicated to the field.
This allows you to apply for jobs or even get a promotion in your current position.
Further, you can contribute to UX design trends and discussions with authority.
Expand Your Knowledge
It goes without saying that the wide range of courses covered in the certification programs will equip you with the knowledge you need to soar in your career.
You'll enhance your UX design skills, expand your design tools' knowledge, and boost your expertise.
Conclusion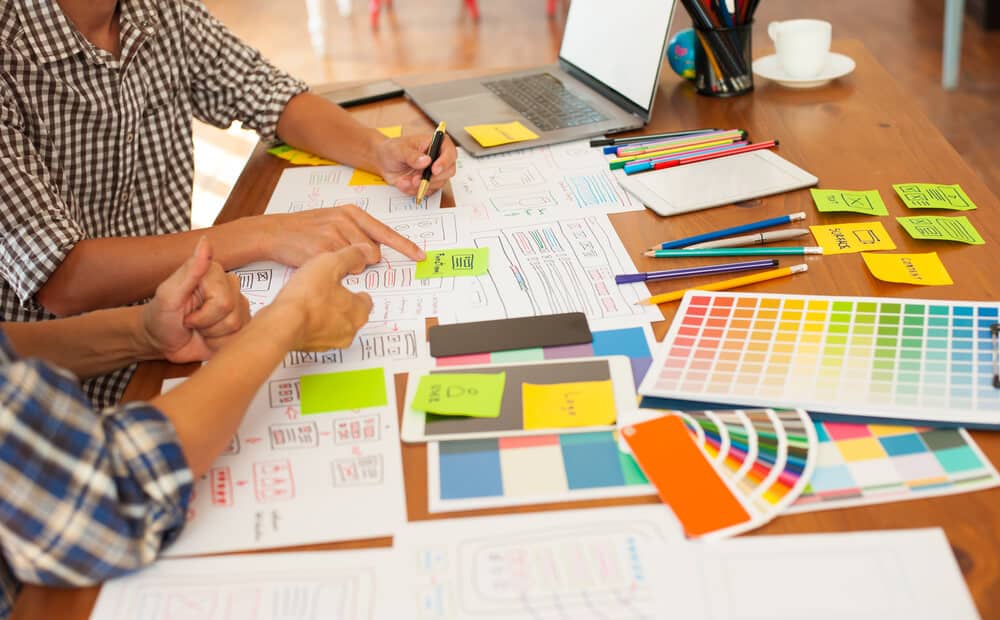 To sum up, there are several options if you are interested in UX Design Certification.
But before you enroll in one, you must ensure it fits your career trajectory.
A certification costs time and money, so you must do your best to ensure you make the right choice.
Ultimately, earning the credential will set you apart from the crowd and equip you with the knowledge you need to grow your career.
FAQs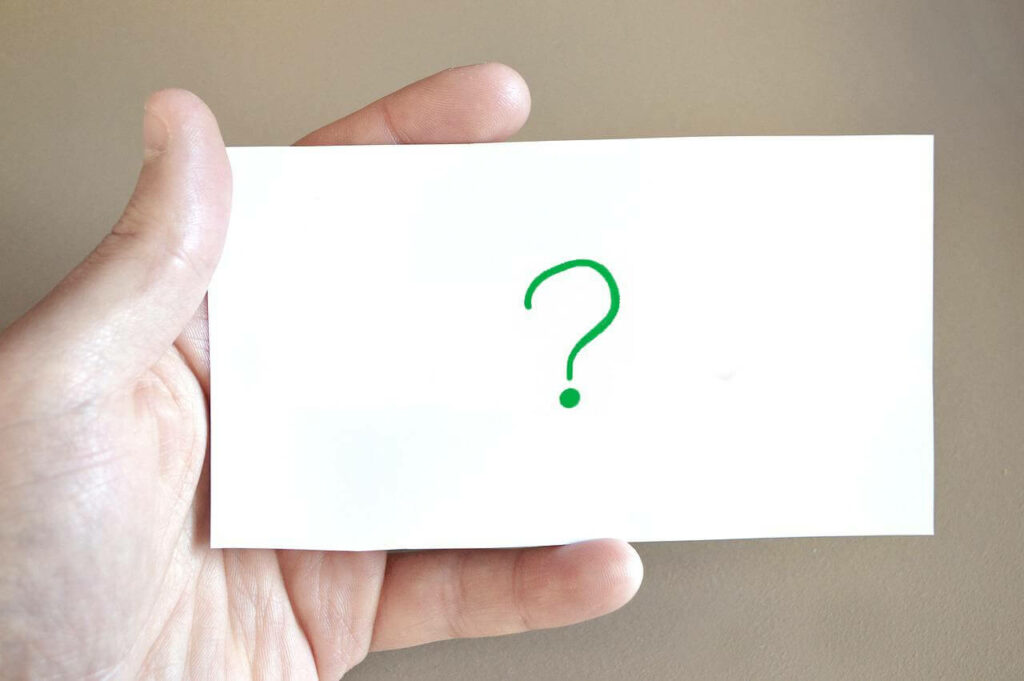 How do you become a Certified UX Designer?
– Enroll in a UX design course on platforms like Coursera, Udemy, etc.
– Learn the fundamentals of UX design
– Get hands-on experience by creating designs independently or collaboratively
– Create a professional portfolio
– Apply for UX Designers job
– Continue learning to keep up with the trends
How much does a UX Design Certificate cost?
The cost varies depending on different factors.
There are certificate courses that are free, but you need to pay for the exam.
Some are 100% paid.
For example, the CareerFoundry UX design program costs $6,900.
Others you paid a subscription fee and access all the courses.
Is a certificate in UX design worth it?
Absolutely.A certificate has many advantages.Learn new in-demand skills and tools such as Figma, Adobe XD, Photoshop, and so on.Get a stamp of approval as a UX professional.Enhance your career growth. You can apply for better-paying jobs or seek promotion in your current role.
Is Google UX Certification free?
To enroll for a Google UX Design Certificate, you must first pay the Coursera subscription fee, which is $39 per month.
The certificate course takes six months, which brings your total cost to $234.
In other words, the Google UX Design Certificate is not free.
What is a Google UX Design Certificate?
Google UX Design Certificate is a beginner certificate focused on creating a strong foundation for new UX Designers.
The coursework covers UX design, wireframes, UX research, prototyping, and testing.
It's a six-month online course that requires you to commit 10 hours per week.
What is UX Design Certification?
UX Design Certifications are credentials that show that a UX Designer has met the industry standards for user experience qualifications.
Certifications are offered by organizations or trade societies that have been in the industry.
Some certifications require certified professionals to meet continuing education requirements to maintain their certifications.
What are the benefits of UX Design?
A well-thought-out user experience design is crucial for a website or app to be successful.
It reduces the bounce-back rate, meaning visitors will stay longer on the website.
They can easily convert to buying customers, increasing revenue.
It also enhances customer loyalty and increases a business's online visibility.
What certification do you need to be a UX Designer?
There are several UX Design Certifications.
Here are some options you can choose from:
– Human Factors International Certified Usability Analyst
– The Global Trust Association Certified User Experience Professional
– The Interaction Design Foundation
– Nielsen Norman Group
– Association of Registered Graphics
– BCS Foundation Certificate in User Experience
References