Hey Everyone, Welcome to our comprehensive guide on How to Use Adobe Illustrator!
This guide explores the best tutorials on the internet to help you get started using Adobe Illustrator.
After reading this guide, you will have a basic understanding of how to use the tool as well as the top Illustrator skills and tricks every beginner should learn to upscale their Adobe Illustrator proficiency – or at least where to start from.
This guide will cover:
6 Free Adobe Illustrator Tutorials to help you boost your skills
The best-paid Adobe Illustrator tutorials
How to use Adobe Illustrator (10 Beginner tips and tools to master)
How long does it take to learn how to use Adobe Illustrator?
Let's begin!
6 Free Adobe Illustrator Tutorials to help you boost your skills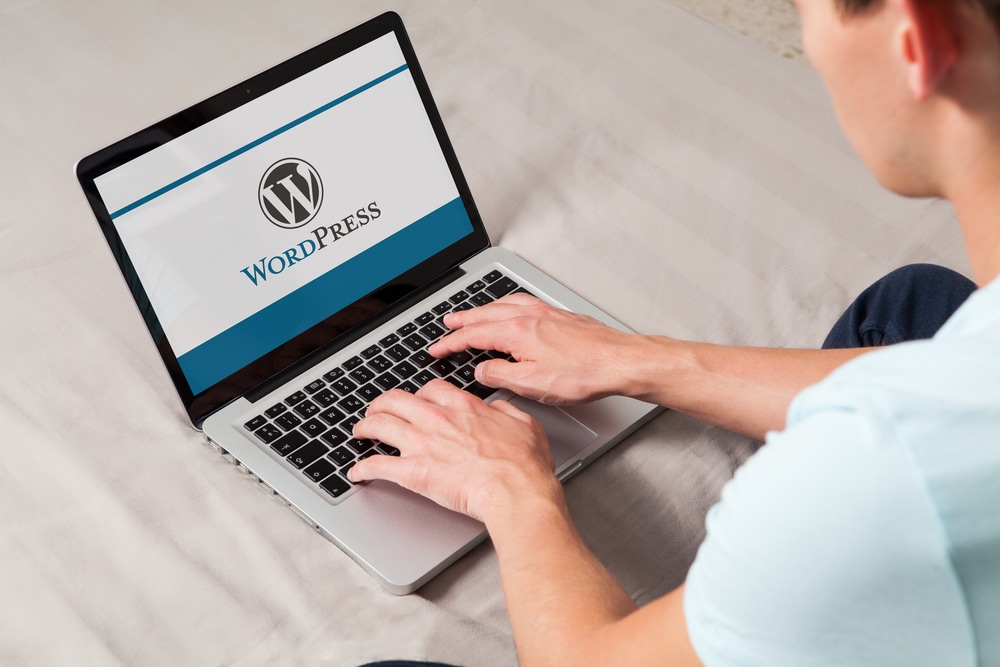 If you are familiar with the Graphic Design world, you might already know that Adobe Illustrator is among the gold standard Graphic Design Software in the market.
Apart from offering features that many other Graphic Design Tools don't offer, like the after-effects for motion graphics, it levels up the possibilities in all types of design.
Hence, deciding to level up your skills in Adobe Illustrator wouldn't be surprising.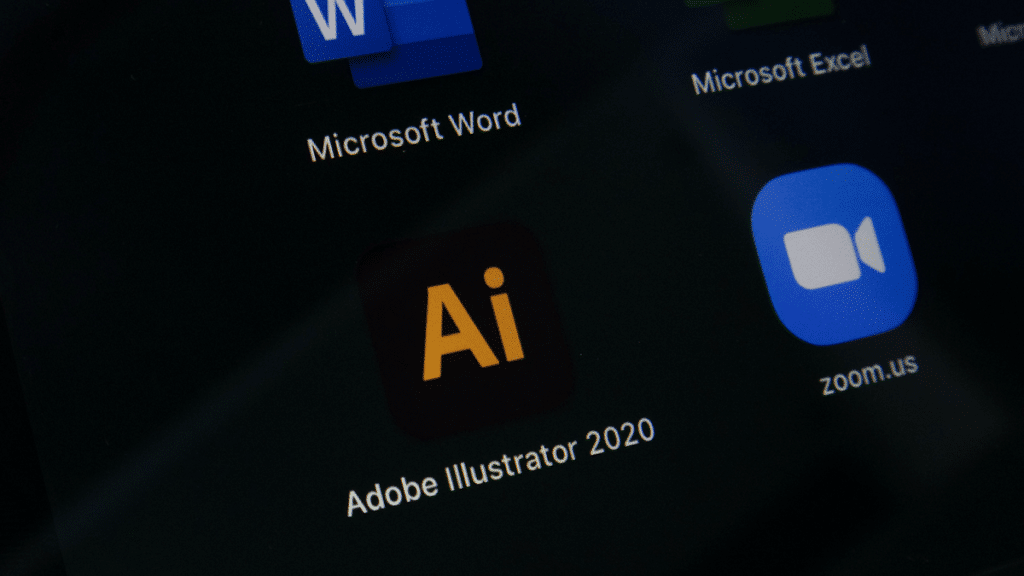 After all, knowing the ins and outs of Adobe Illustrator can surely get you ahead of your peers when producing standout visual projects.
That said, whether you are a new Designer keen on learning the basics of Adobe Illustrator, or are already a Graphic Designer looking to enhance your skills, below, we dive into the top tutorials that will help you understand how to use Adobe Illustrator.
Adobe Illustrator Tutorials
Most Graphic Design Software Developers provide tutorials on how to use their software, and Adobe Illustrator has done no different.
Their tutorials webpage organizes over 50 video and text tutorials into Beginner and Advanced categories for Graphic Designers with varying levels of knowledge.
Beginners can start by taking their 'Get to know Illustrator' video tutorial which gives Graphic Designers a tour of the Illustrator workspace like the tools panel, the menu bar, and the document window.
To further understand the basics of Adobe, you can ease into other Beginner tutorials such as 'Getting to know the Drawing tools' and 'Creating Basic Shapes.'
For Advanced level Graphic Designers, Adobe has also compiled tutorials to help take your skills to the next level.
These skills include combining vector shapes and color to create unique illustrations in their 'Start making Artwork' text tutorial and manipulating artwork in their 'Rotate, Reflect, and, Sheer Artwork' video tutorial.
In some tutorials, you'll be asked to switch between Adobe Photoshop and Illustrator, so you may have to learn one or two Photoshop skills too.
Envato Tuts+
Although many Envato Tuts+ online Adobe Illustrator courses and tutorials are only accessible through subscription, they have over 182 web pages filled with free How-to-Tutorials.
Furthermore, Envato Tuts+ offers four free Adobe Illustrator courses and several free guides to help you put together design projects using Adobe Illustrator.
Here's a list of some of their Beginner-friendly free tutorials and courses:
Adobe Illustrator for Beginners, a 20-lesson course to help you get familiar with Adobe Illustrator's basic tools.
How to do Small Caps in Illustrator, a how-to-tutorial that helps you experiment with fonts
Create an Isometric 3D Text Effect in Adobe Illustrator, a course featuring Dan White showing how to achieve a layered isometric 3D text effect
10 Essential Design Tips in Adobe Illustrator is a course delivered by Daniel White that consists of 13 lessons that will help you bring your design ideas to life
Should you already know your way through basic Adobe Illustrator skills, some of their more advanced tutorials and courses on offer are:
Mastering Script Lettering – a course that teaches everything you need to know about Script Lettering in Adobe Illustrator.
Mastering 3D Text in Adobe Illustrator, a 12 Lesson course that teaches you how to make eye-catching and engaging 3D text.
Creating Professional Logos in an Instant, a course by Grace Fussell on how to create unique logos using Adobe Illustrator.
CreativeBloq
Although their tutorial library is not as extensive as Envato Tuts+ or Adobe's in-house tutorial library, CreativeBloq offers several Adobe Illustrator tutorials that help Designers create stunning graphics.
These include a guide on 'Mastering the perspective grid tools' in Adobe Illustrator and a how-to tutorial on 'How to turn photography into Illustration.'
They also frequently upload 2-minute youtube videos illustrating different Illustrator functionalities like working with the shape builder tool.
And because they are an all-things graphic art and web design blog that tends to explore the latest in Web Design Software, you could use their site to access free knowledge on other Adobe products like perhaps more on the Adobe creative cloud.
Digital Arts
There is a whole segment of Adobe Illustrator tutorials compiled by Ben the Illustrator in the Digital Arts Design publication.
The downside of the tutorials in this publication is that the topics seem more targeted at experienced Designers.
If you are a beginner, you might have to supplement with other tutorials first to get a breakdown of the basics of Adobe Illustrator.
Nonetheless, here's what you can learn from experienced Illustrator Ben O' Brien on Digital Arts:
How to use Puppet Warp tool on Illustrator, a tutorial on using the Puppet Warp tool to change the look of shapes and lines
Create a super bright and colorful vector poster in Illustrator, a follow-along tutorial that will have participants creating a sunny landscape
Creating Laser-cut Metal Art from vector Patterns, a tutorial that helps you discover how to create laser-cut metal based on vector designs
Vectips
Since 2008, Vectips blog has included a tutorial section focused on delivering Adobe Illustrator tutorials.
Though their last tutorial uploads were in 2021, new features on Adobe Illustrator after 2021 are not that vast to significantly lose your footing in understanding the basics of the software.
If you are a Beginner Designer, we suggest starting with their 'Quick and Easy Sleek Beveled Icon Vectors' tutorial and then working your way through their most recent Adobe Illustrator tips and tricks tutorials.
For Advanced Designers, explore their 3D Style Retro Text Effect tutorial or their 'Wam! Pow! Wow, your Audience with a Pop Art Vector tutorial.
Udemy Free Adobe Illustrator Courses and Tutorials
Udemy is a learning platform known for its free and paid tutorials.
Among its 183 000+ tutorials and courses, a significant number of tutorials are dedicated to teaching students the ins and outs of Adobe Illustrator and are free.
A few of their most popular free Adobe Illustrator tutorials include:
Most Wanted Flat Design Techniques #1: Desert Island, an intermediate-level course that teaches participants how to create advanced flat designs
Illustrator Tutorial: How To Use The Eraser Tool, a 6-minute bite-sized tutorial delivered by Dawid Tuminski that aids designers in mastering the Eraser tool
Getting Started with Adobe Illustrator for Beginners, a one-and-a-half-hour tutorial focused on introducing beginners to Adobe Illustrator basics such as using the pen, anchor point, and curvature tool
While all these free resources can do justice in teaching the basics of Adobe Illustrator, the reality is that some paid tutorial options are better formulated to help you grasp how to use Adobe Illustrator.
Hence, we've dedicated the following section to exploring the best-paid Adobe Illustrator tutorials.
The best-paid Adobe Illustrator Tutorials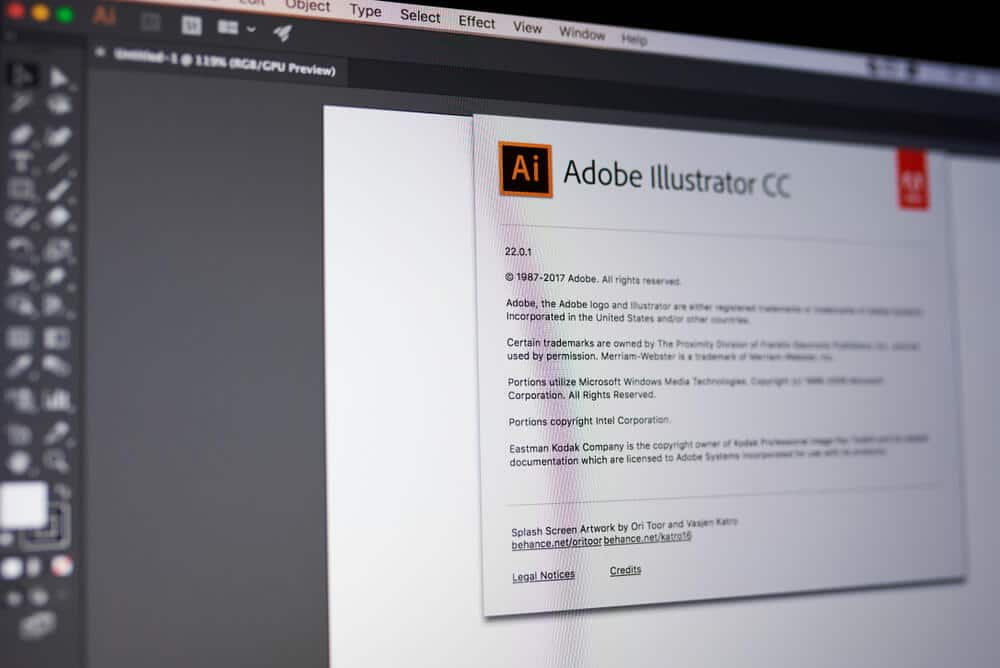 Often, paid Adobe Illustrator tutorials are more likely to equip you with the necessary skills to use the software than free tutorials.
So, if you're willing to spend money on an Adobe Illustrator course, here are some reputable options you might want to consider:
Adobe Illustrator for Graphic Design
Delivered by Valerie Dubin, this 6 part course teaches creatives how to use Adobe Illustrator to create standout graphic projects.
Some essential elements you can expect to familiarize yourself with in this course include how to work with text tools and convert photographs to vector images, to mention a few.
Illustrator CC Fundamentals by Pluralsight
This Pluralsight course covers the main elements used to create a vector graphic project, such as using strokes, paths, and fills.
Pluralsight offers a ten-day free trial to access this course; participants will have to subscribe for $29 per month after the free trial.
Adobe Illustrator CC – Essentials Training Course
Created by Phil Ebinar and Daniel Walter Scott, this course teaches creatives how to master beginner and advanced Adobe Illustrator tools and techniques.
Some skills you can expect to learn from this course include working with shapes, masking, and text on Adobe Illustrator, using the selection tool, and creating cool effects on the software.
Taking this course will cost you a one-time $109.99.
Character Illustration: Drawing faces, Figures, and Clothing
Administered by Skillshare, this intermediate-level course teaches Illustrators how to use Adobe Illustrator and, at times, Adobe Photoshop to add color, texture, and depth to their design projects.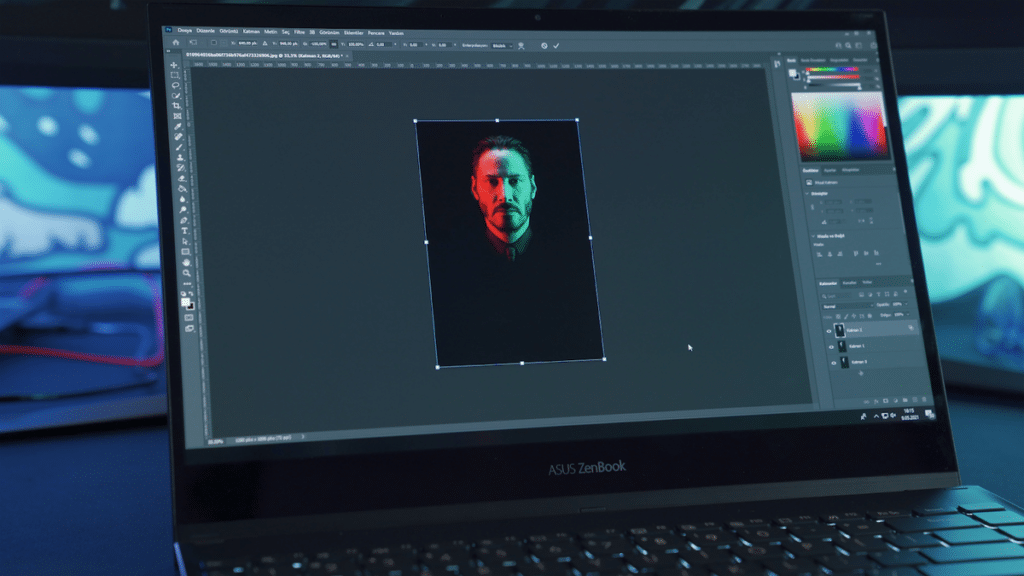 While Skillshare offers this course free for a month to new users, should you need a longer time to grasp it or access other Adobe Illustrator courses, you'll need to subscribe to their platform for $32 monthly.
Having reviewed free and paid Adobe Illustrator tutorials and courses, let's find out the essential Illustrator skills for beginners to master to become efficient with the program.
How to use Adobe Illustrator (10 Beginner Tips and Tools to Master)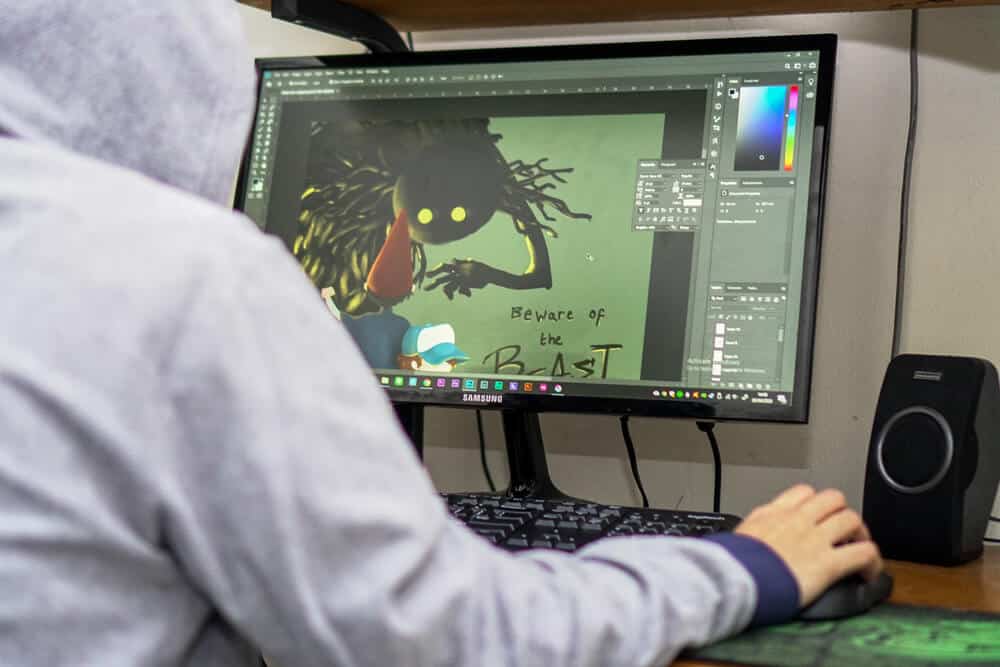 If you're a new Graphic Designer, unfamiliar with any graphic design program, then knowing which tools to hone to create your first design project on Adobe Illustrator can be pretty challenging.
Hence, we've listed ten essential skills to learn below so you don't feel overwhelmed by all Illustrator has to offer on your first attempt.
Start with the Scribbling effect
Although the Scribbling effect is an Illustrator tool that not many people use, it's an excellent tool to master when starting with Adobe Illustrator.
With the scribble effect tool, you can turn any shape, text, and logo design into a scribble effect, making your design projects stand out.
To access the scribble effect, go onto the effect tab on the top menu, head onto to stylize, and choose scribble.
Using the Pen
Graphic Designers can create any line, shape, or drawing with the pen tool located in the Toolbar.
By mastering the pen tool, there are no limits to the kinds of designs you can create on Adobe Illustrator.
To get started with the pen tool, select the tool in the Illustrators toolbar.
Then, set your stroke diameter to 1pt, color to black, and fill to none.
Mastering Clipping Masks
Designers use Clipping Masks in Illustrator to control the visibility of a group of layers.
The benefits of mastering clipping masks at the beginner level include modifying a design element in a specific area without starting your work from scratch and helping you save time throughout the entire design process.
To take your masking skills a notch up, you can learn about opacity masking, another feature that allows you to modify the visibility of an object.
Learn More about the Pathfinder Tool
The pathfinder tool is a great tool to tie up any loose ends at the end of a design project.
With the pathfinder tool, Designers can manipulate and fine-tune already set shapes and paths to suit the desired outcome.
Finally, mastering this tool can be pretty crucial to creating complex shapes.
Try out the Paintbrush, Curvature, and Pencil Tools
Similar to the importance of learning the pen tool, the paintbrush, curvature, and pencil tool all help Designers create paths to create drawings.
By familiarizing yourself with these tools, you'll be able to experience cool Adobe features, including making custom brushes to help you create unique designs.
Practicing Organizing Layers
The organization of vector files can be a crucial skill for beginners, as having organized layers makes your work more manageable over time.
Thankfully, by default Adobe Illustrator organizes your layers for you by assigning unique colors to each new layer so that it's easy to identify a layer that needs editing through the color it's been associated with.
All you need to learn when it comes to organizing layers is how to create new layers if needed and ways to rearrange existing layers on your Layers panel.
Explore your Patterns Options
Available to Adobe Illustrator CS6 and above users, the patterns option is a great tool for creating a swatch for your pattern ideas to be applied anywhere on your design.
So even if your early design projects do not involve creating patterns, you can use the patterns options tool to create seamless textures.
Learn How to Use Swatches and Colors
Like how swatches are available on the pattern options in Illustrator, you can access color swatches on Adobe Illustrator for preset colors and ink such as DIC and Pantone.
Accessing color swatches is as easy as going to the swatches panel in Adobe Illustrator and then the drill-down menu before selecting the Open Swatch Menu, which will preview all the color swatches available.
Explore How to Make Gradients
A gradient is a striking way of merging two colors to create color blends that give an effect of an increased volume of shapes and generally look appealing.
To create or modify a gradient in Adobe Illustrator, head on to the gradient panel, gradient tool, or control tool.
Once clicking on any of the above buttons, the gradient panel will display on your canvas.
Saving Your Projects Correctly
Beginners often overlook the importance of saving vector projects correctly, assuming it's an easy task.
But there's a catch – it isn't all that easy.
If vector Illustrator files are saved in the incorrect format, you stand to risk having your graphics look grainy once exported.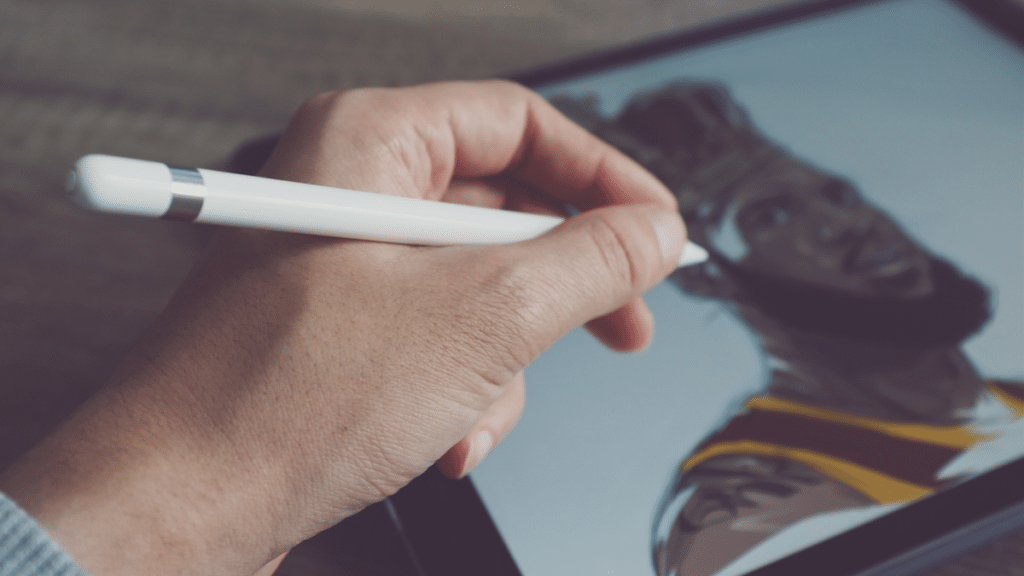 According to Envato Tuts+, instead of saving your vector art as a gif, png, or jpg, learn how to save your vector project for the web.
When saving your work for the web, ensure your artboard is set to show your entire artwork, then go to file and click on save for the web.
How long does it take to learn how to use Adobe Illustrator?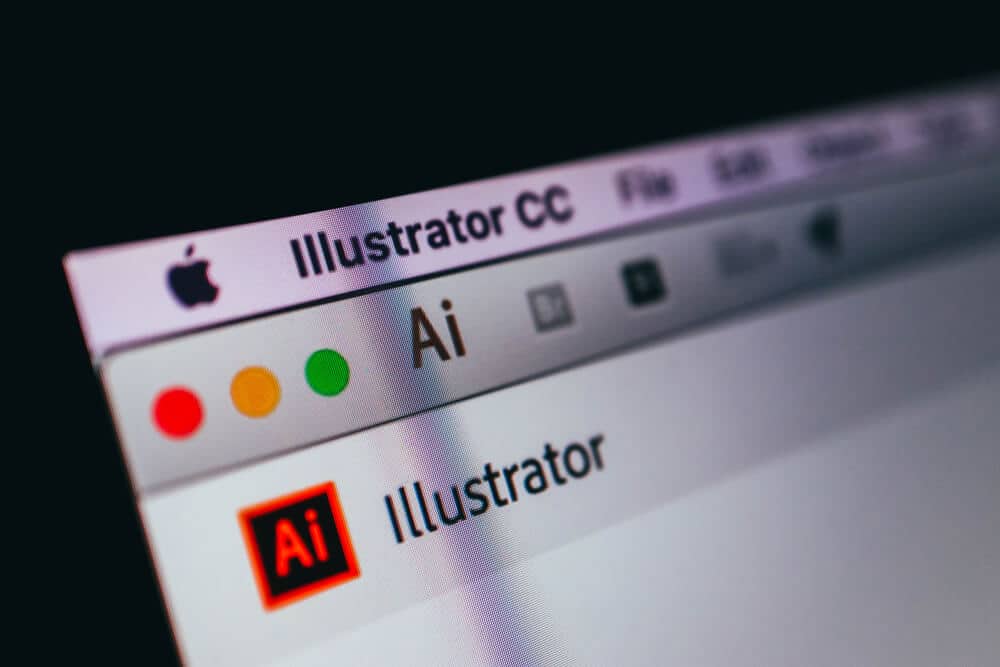 As you may have gathered from reading this guide, there are a lot of skills and tools you'll need to learn before you fully understand all Adobe Illustrator's functionalities.
However, despite several tools available to Graphic Designers on the software, Adobe Illustrator presents an easy-to-use interface, making it easy enough to learn if you put your mind to it.
That said, because we can't determine how eager you are to understand the software and because learning paces differ from person to person, it's not easy to put an exact time frame on how long it takes to learn Adobe Illustrator.
But should we estimate the time frame it could take you, several crash courses in the market reckon they can help you understand the full functionalities of Adobe Illustrator in 30 days.
Conclusion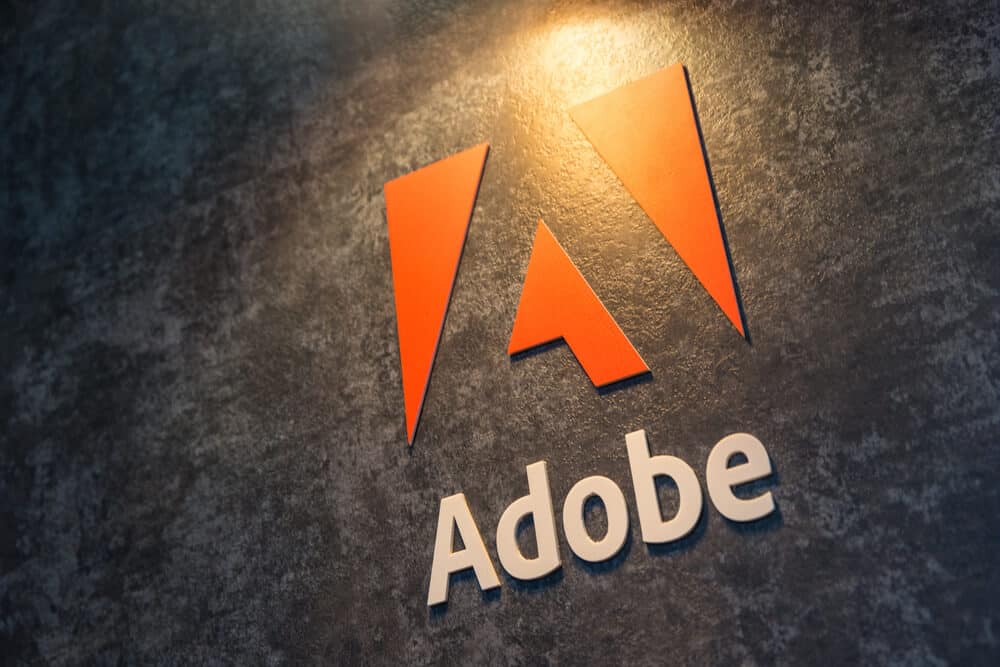 With Adobe Illustrator being one of the best Graphic Design Software in the market, no doubt using Adobe Illustrator will help you create a large variety of unique graphics.
Besides being reputable, it features perks such as being incorporable with other Adobe products (like Adobe InDesign and Creative Cloud), making it easy to work across design platforms.
With such perks, it's no surprise that learning Adobe Illustrator is a journey many designers are keen on taking.
That said, after reading this guide, we hope you know the right resources to learn about using Adobe Illustrator.
Furthermore, we hope that you understand which skills are necessary to pick up first when attempting to create a graphic project on Adobe Illustrator.
All the best!
FAQs

How to draw on Illustrator?
Several steps are required to draw a vector design on Illustrator, including setting your workspace to painting.
Then, use the pen tool to draw freehand or preferably create your sketch on another program, then upload it onto Illustrator.
Adobe also features an image trace tool.
How to use Adobe Illustrator for beginners?
There are several tutorials and courses available online that teach new Graphic Designers how to use Adobe Illustrator.
Some great free resources to learn Adobe Illustrator include Adobe's in-house tutorials, Envato Tuts+, CreativeBloq, Ben the Illustrator tutorials on Digital Arts, and Vectips.
Is Adobe Illustrator difficult to use?
Using Adobe Illustrator may be difficult for creators with no graphic design technical background.
According to AllFreeMockUps, the software is also considered difficult to use, considering it's less preferred over Adobe's infamous Photoshop.
Finally, despite having an easy-to-use interface, Adobe isn't a Beginner-friendly app.
What are the main uses for Adobe Illustrator?
Adobe Illustrator is used for developing logos, website graphics, branded content, t-shirt designing, promotional content, and digital artwork.
It's also used to develop design projects related to branding, advertising, and Marketing.
Finally, if you're focused on creating vector-based images, Adobe Illustrator is the preferred vector graphic design software.
What is Adobe Illustrator?
Adobe Illustrator is considered some of the market's best vector Graphic Design Software.
The software aids Graphic Designers in creating logos, icons, typography, and other illustrations.
Can beginners use Adobe Illustrator?
Although Adobe Illustrator requires several technical skills to use, with the help of courses and tutorials, beginners can use Adobe Illustrator.
Otherwise, if you are an aspiring Graphic Designer, who hasn't necessarily obtained formal education, you might find navigating through the app somewhat tricky.
What are the best Adobe Illustrator tutorials for beginners?
Some of the best Adobe Illustrator tutorials include the Adobe Illustrator for beginners video tutorial by Envato tuts+ and Adobe Illustrators' free in-house complete package of tutorials.
Other great Adobe Illustrator tutorials and courses include Udemy's Adobe Illustrator CC Essentials Training Course.
References