Hello everyone, welcome to today's exhilarating read, where you'll learn about the best designing tools!
In this article, we will carefully walk you through all the details there is to know about graphic design and digital design tools.
At the end of this post, we promise you will leave with a fuller understanding of what graphic design equipment and tool is, their features, and why it is important to have this in your skillset.
Here we covered:
Functions of Graphic Design Tools
Benefits of Graphic Design Tools
Free and paid graphic design software
Things to consider when choosing a design tool
Let's get started!
Graphic Design Tools and Their Benefits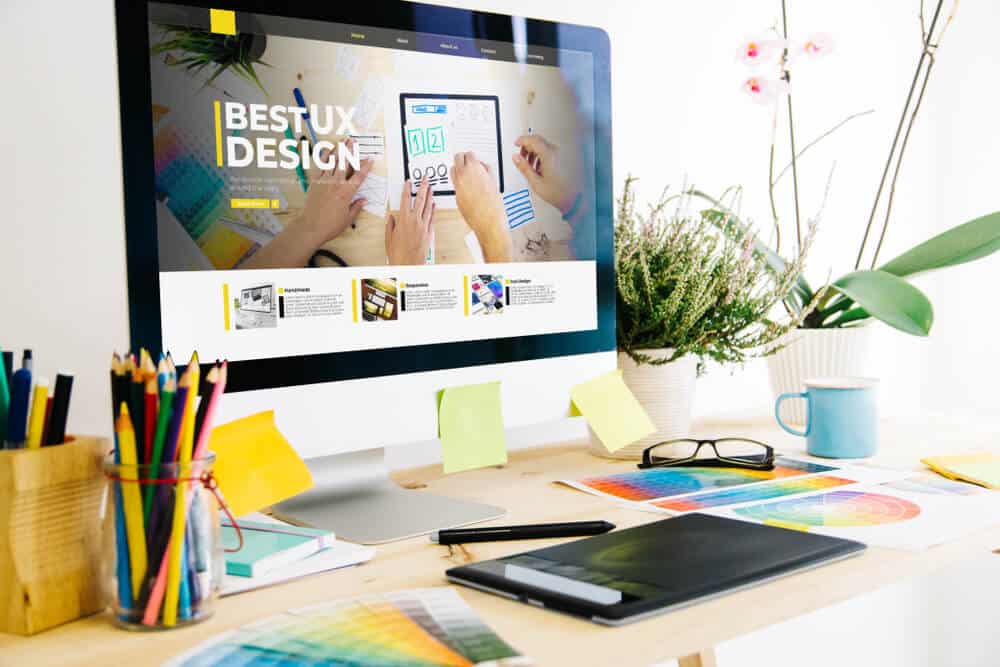 Whether you're starting a blog or altering images for your eCommerce shop, the correct Graphic Design Tools may help you establish a powerful brand identity.
The tools used to create and edit various visual products, from invitations, business cards, small postcards, and posters to brochures, websites, books, and magazines, are referred to as Graphic Design Software.
When producing high-quality photos and designs, selecting the appropriate Graphic Design Software and editing tools is crucial.
The best Graphic Design Software Tools can assist you in achieving your objectives, from producing logos and graphics to picture editing and website design.
Designers' options for high-quality Graphic Design Tools used to be somewhat restricted.
Nonetheless, Designers can now select from a wide choice of Design Tool options, including open-source platforms because the field is now open.
Additionally, Graphic Design Tools are no longer just compatible with PC or Mac operating systems.
Many of them support Linux and Chrome OS and also offer iOS and Android mobile apps.
Choosing the finest Graphic Design Software especially those with advanced features might be challenging due to the overwhelming variety of editing options.
Utilizing various photo editing, image manipulation, and retouching techniques is simple with Graphic Design Software.
These design software are utilized in a digital marketing effort to provide eye-catching industry-standard visuals that boost customer engagement.
To keep images organized and uniform in design and size, many Graphic Design Software users store templates.
An organization's visuals and logo can be made with professional Graphic Design Software to establish credibility and draw in more clients.
Here we have reviewed a thorough list of the top paid and free Graphic Design Programs, together with information on their features, costs, and advantages, and pick the one you think best suits you:
Best Graphic Design Tools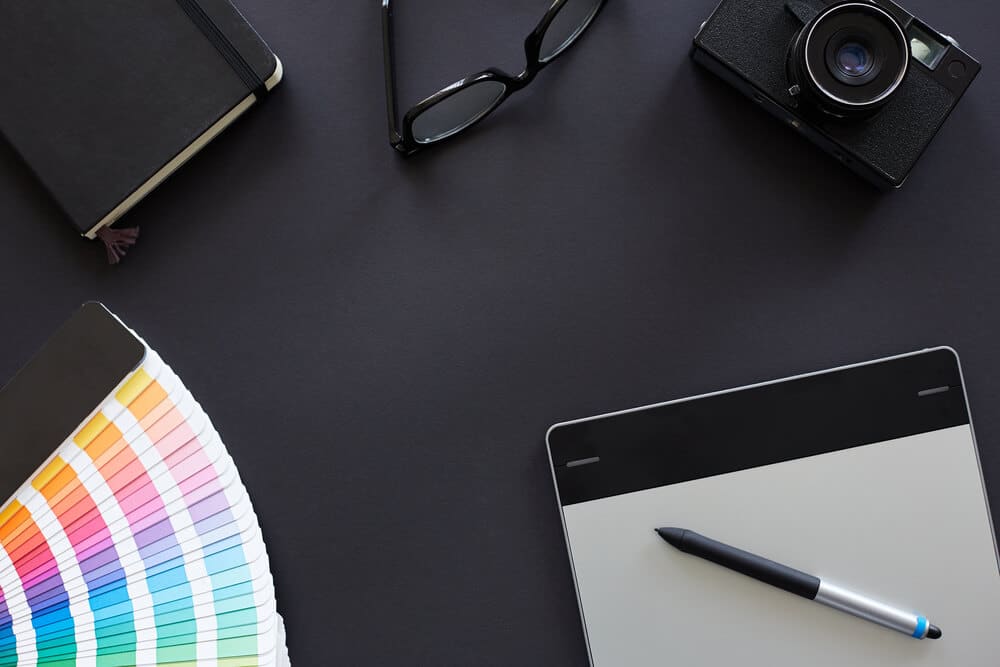 Marketers estimated that from 2021 and on, about 50-75 percent of organizations would largely rely on visual content.
This suggests that companies will spend more money on professional graphic design services to support their marketing campaigns with eye-catching imagery.
The greatest Graphic Design Software for various skill levels is examined in this section of the article, both free and paid.
In this list, we have carefully distinguished between paid Graphic Design Software and free Graphic Design Software.
Remember that free Graphic Design Software might not have the robust functionality you need to produce outstanding visuals, in contrast to paid-for tools.
DocHipo
It's only natural to produce numerous documents every day if you work in marketing or content creation.
You probably invest a lot of time and money designing these papers, whether it's a poster or flyer to advertise your services or social media posts to interact with your audience.
Your ideas frequently get misplaced in the process, and the dreaded design modifications take a lot of time.
What if you could create stunning designs entirely on your own? Yes, you can achieve it using DocHipo.
Choose from a sizable selection of exquisitely made flyers, infographics, social graphics, posters, web banners, and other document template designs.
The templates come with scalable visuals and are organized by industry, event, and other factors.
Using the drag-and-drop editor in DocHipo, choose the template that best suits your needs.
To create a gorgeous design, alter the color, modify the message, and make use of lovely stickers, pictures, animations, and other design elements.
You can utilize the design offline by downloading it in PNG, JPG, MP4, PDF, or GIF format, or you can publish it directly from DocHipo to your preferred social media platforms and any major digital publisher.
Main Features
Drag-and-drop Editor: This user-friendly editor makes it simple for anyone to produce beautiful graphics.
Templates that are ready to use: A vast selection of templates for different document kinds
Beautiful Design Assets: High-end graphics, stickers, and animations that aid in the creation of eye-catching designs
One-click Background Removal: A picture's background can be removed with only one click if necessary.
Smart Resize: The ability to quickly and easily resize a document into various different dimensions.
Mailchimp Integration: Ability to save a design directly to Mailchimp via integration Multiple File Formats: Get the design in JPG, PNG, PDF, MP4, and GIF formats.
Pros
There is a free edition of DocHipo.
No credit card is needed to register.
There is absolutely no watermark on the downloaded designs, even if you are using the free version.
Smart resizing is supported in the free version. i.e., the capability to quickly and easily scale a document to a variety of different dimensions.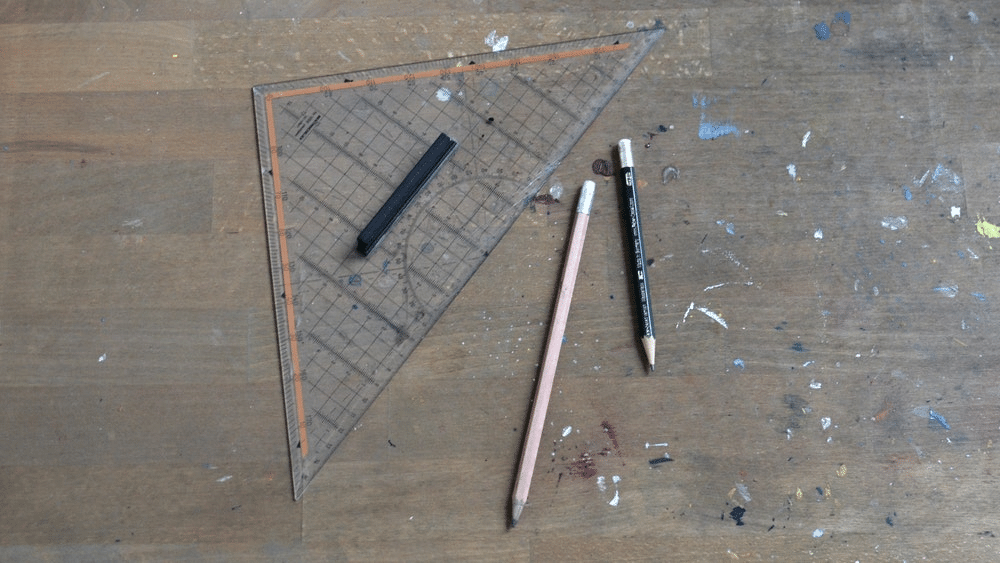 When creating a document, multiple people can work together in real-time using DocHipo.
DocHipo produces stunning design materials thanks to its award-winning in-house artists.
So, these are unique and unavailable elsewhere.
One person can be a part of many firms using DocHipo's multi-company capability.
Pricing
Join DocHipo for no cost and start producing beautiful designs.
However, upgrading to the Pro edition only at USD 7.50 per month gives you access to all the premium templates and design assets, the ability to remove the background from pictures, the ability to download a document in MP4, PDF, and GIF format, the ability to restore a document to a previous version, the ability to add multiple users, and much more.
You can also create an unlimited number of documents.
Vectr
Step into the world of Vectr, a great and easy-to-use free graphics program that lets you edit images, make beautiful vector art and designs, and customize projects for print and web.
They also give you a free Chrome plugin that will make designing your graphics easier.
Main Features
It doesn't matter if you're a beginner because the user interface is simple and easy to use.
Also, even if you have never used Graphic Design Software before, it will be easy to set up the different tools you'll need to draw vector art or change images or photos.
Real-time sharing lets you invite anyone to work on a public document at the same time.
You can use a wide range of popular fonts, graphics, effects, and shapes in your documents.
The Design Tools are easy to understand and use.
Change the size of your graphics without losing their clarity and quality.
Pros
Make vector design images that can be scaled up or down without losing their quality
Share projects with your team or clients online so you can work on them together
A free plan that lets you use all the features for life
With AI-powered image resizing, you'll always get the right-sized image
An interface that is easy to use and not too busy
Cons
You have to use their online interface because there is no desktop version
Pricing
Vectr will always be free.
Affinity Designer
With its simple user interface, Affinity Designer makes a great alternative for independent projects or beginning Graphic Designers.
With a comparable set of design tools and additional user-friendly features, it's a respectable rival to Adobe Illustrator.
People who desire a cost-effective option without sacrificing functionality should consider it.
With a 1,000,000 percent zoom, Affinity Designer belongs firmly in the CAD category.
You can choose the levels you desire if that resolution is too fine.
Its version history is another significant aspect.
It's a great option for dealing with clients because you can return up to 8,000 steps.
You are in charge of modifications thanks to it and the zoom.
Main Features
Dual Environment: Users of Affinity Designer can work in both pixel art and vector art environments without having to open another program.
Supports a variety of formats, including ICC, CMYK, and RGB for color management.
Tools that save time include consistent branding throughout the workplace.
Real-time alterations: On-the-fly preview modifications and blending
No recurring charges with a one-time purchase
Pros
Less demanding on resources
One software with both raster and vector workspaces
Outstanding client service
Cons
iPad, Mac, and Windows platforms
Pricing
There are three pricing tiers for the Affinity Designer, each of which requires a single payment:
Windows: $24.99 (discounted from $49.99)
Mac: $24.99 (discounted from $49.99)
Apple iPad: $9.99 (was discounted from $19.99)
For a free 90-day trial on Windows and Mac, you can download the program and discover if it's right for you.
Procreate
Procreate advertises its tool as a full art studio that works only with the iPad and Apple Pencil.
It is a one-time purchase, and neither a trial nor a free version.
You can jump right into its many fonts, templates, and brushes that you can change.
You can also add your favorite Photoshop ones, which will work better with the Valkyrie engine, to the app.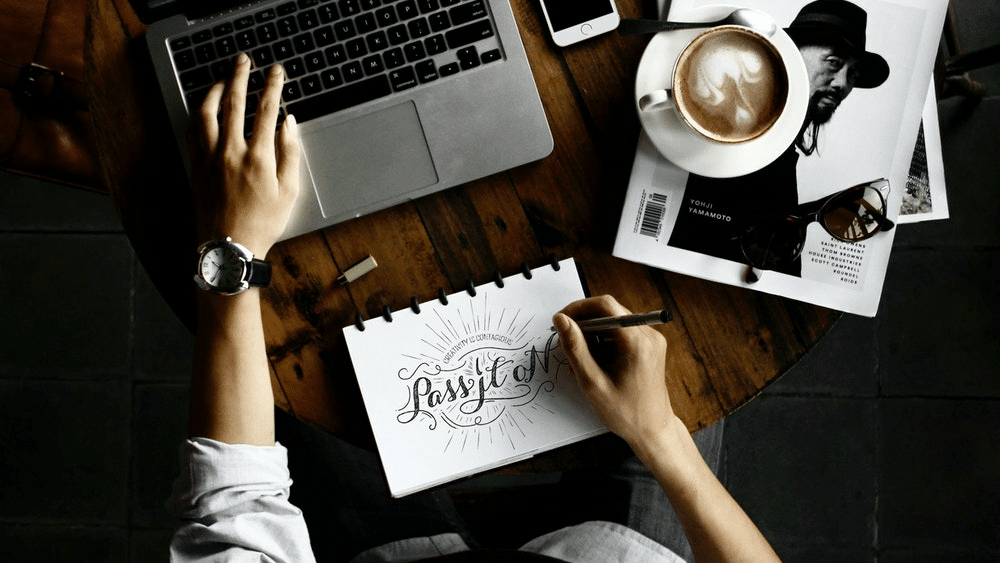 The people who made it went out of their way to make it easy to use.
One thing that makes it stand out is that you can work in 3D and see what it looks like in real-time using AR.
Procreate is a great place to start if you've always wanted to try your hand at animation.
But the app has so many tools and functions that it might be hard for new users to figure out where to start.
If you choose one kind of brush, you'll find many others to choose from.
Every time you use it, you'll learn something new.
Main Features
Editing tools: 200 brushes that can be altered.
Color management: It's easy to choose colors that go well together, and you can use the ColorDrop tool to fill.
Finishing filters: bringing image management under one roof to help you create the perfect look.
No in-app purchases: one-time payment.
Pros
Extensive tutorial library
Cons
Platform
iPad
Adobe Photoshop
Strong photo altering features for graphics and photos are provided by Adobe Photoshop.
The pro edition offers all the necessary tools, including text overlay and sophisticated features like file size control.
In comparison to drag-and-drop software, this Adobe program requires a little more learning time but offers a wider variety of capabilities and control.
It runs on both Mac and Windows computers.
The best imaging and Graphic Design Software, with a large selection of graphic design elements, is simply Adobe Photoshop.
Because of this, it serves as the foundation for almost all creative endeavors, including compositing, image editing, digital painting, animation, and graphic design.
They enable customers to sign up for the "Adobe Creative Cloud," which also contains InDesign, Adobe Illustrator, Premiere XD, Pro, and Acrobat DC in addition to Photoshop.
The Adobe product suite offers customers customized workspace layouts, which is an excellent value for serious graphic artists given the price.
Main Features
Strong Design Tools: 3-D work, ability to edit layers, ability to isolate elements from the backdrop, raster, etc.
Open Source Gimp Software: The free graphic design program is available for download and installation by users with a technical bent.
Flexible Features: Both the commercial and free versions of the software allow you to produce naturalistic compositions and artwork in addition to image editing.
Creative Cloud: Adobe Photoshop's dynamic synchronization with Adobe Creative Cloud gives it so many impressive features, such as Face-Aware Liquify, Content-Aware Crop, the Design Space view, Artboards, a glyph panel, synced libraries, touch, stylus input support, and Cloud Documents, among others.
The incredible Photoshop tools available on the iPad let you create, edit, and view stunning composite art, conventional and vector graphics, and photographs.
Massive Cloud Storage: Adobe Photoshop programs provide 1 TB of Creative Cloud Express storage, enough to hold about 20,000 raw DSLR photographs or 200,000 JPEGs.
Pros
Editing interface with a sleek and inviting user experience
No performance or lag concerns
Possibilities for 3-D design, i.e.
Flaunts Many layouts for responsive web design
Define the canvas dimensions
Pricing
If you want to upgrade from the free version of Adobe Photoshop with a 30-day trial, the following paid plans are available:
Monthly payment of $20.99 for an annual plan:
$239.88 for a prepaid annual plan
Plan cost: $31.49 per month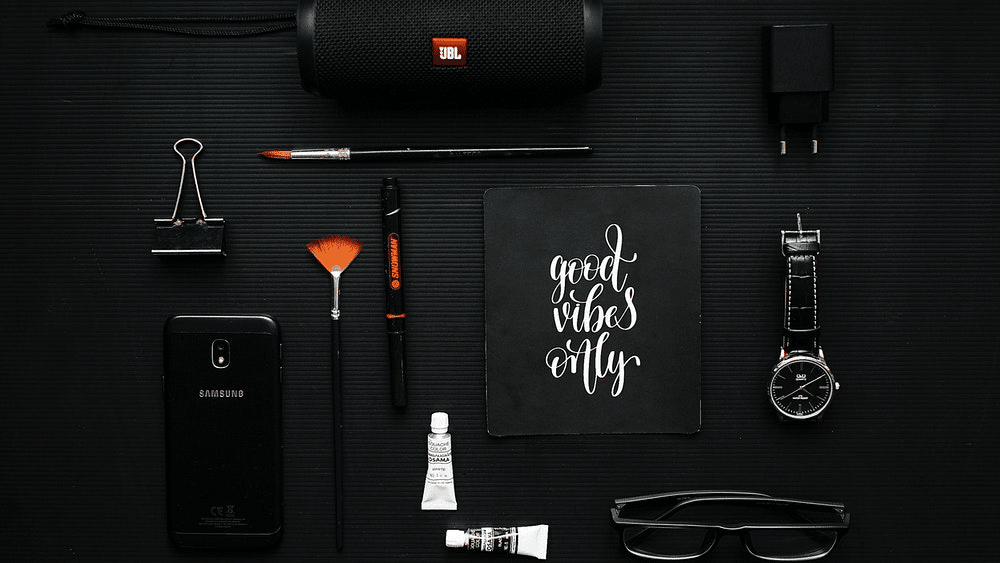 Each plan contains the following:
Access to all of the newest features and upgrades as they become available
100 GB or more of complete creative cloud storage
iPad and desktop versions of Photoshop that are integrated with other Adobe Creative Cloud products
Adobe Portfolio, Adobe Spark, Adobe Fonts, and Adobe Fresco
CorelDraw Graphics Suite
This software, originally created for Windows OS, is now accessible to Mac users as well.
It includes strong design tools to enable you to work more quickly and intelligently.
Professional vector graphics are possible to make.
The Graphic Design Tool provides a wide range of customizable choices to make your work easier while developing logos, websites, or print projects.
Main Features
AI Technology: It has a "LiveSketch" capability that uses vector software to turn doodles into precise vector curves.
Editing and font management features are included on the platform, which also has PhotoPaint.
The tool supports more than 100 different file types, including AutoCAD, Adobe Illustrator, PDF, JPG, PNG, HTML, SVG, and EPS.
Tools for collaboration: You can easily exchange files with your team or clients, and you can also get real-time reviewer input.
Content Exchange: An eye-catching number of high-resolution digital images and photos are available to registered users of Corel's Content Exchange, which is a digital library existing online.
More than 999 fonts, 1999 vehicle templates, 499 interactive frames, over 349 professionally designed templates, and more than 599 gradients, and bitmap and vector fills are also available.
Flexible Pricing Plant: Users can purchase the software and pay small fees for ongoing upgrades using one of Corel's three payment plans.
For current users, there is also an update program available.
Customizable UI: The desktop UI environment, toolboxes, icon sizing, window border color scheme, and prospects for your document opening style are all changeable.
Users can create macros that are tailored to their workflow by visiting the Corel developer community website.
New Pointilizer: Corel's new pointilizer provides a wide range of adjustable parameters that are unrestricted to standard dots.
CorelDraw is an all-in-one platform with all the design and layout tools you need to complete any project.
Pros
Fun, easy instant-gratification effects
A fresh feature for progressive image editing
Extremely flexible interface
Professional-grade capabilities
Unparalleled innate ability to compete with Adobe Illustrator
Pricing
A one-time payment of $499 is required for this product.
As an alternative, you can pay $249 for a yearly subscription.
The site provides a 15-day free trial so you can use the program before deciding to subscribe to a subscription plan.
Photoscape
Photoscape has features that are essential for editing photos and keeping track of them.
It advertises its platform as a great free Graphic Design Tool for professionals and beginners who don't want to pay for expensive subscriptions.
Main Features
Editing Tools: This tool has many different kinds of image editors, such as batch editor, page, editor, print, viewer, print, combine, animated GIF, screen capture, combine, print, and so on.
The featured editing toolkit has a number of features that are easy for beginners to understand and use.
It comes with Korean and English already installed. But designers can access over 29 languages through modules that can be downloaded.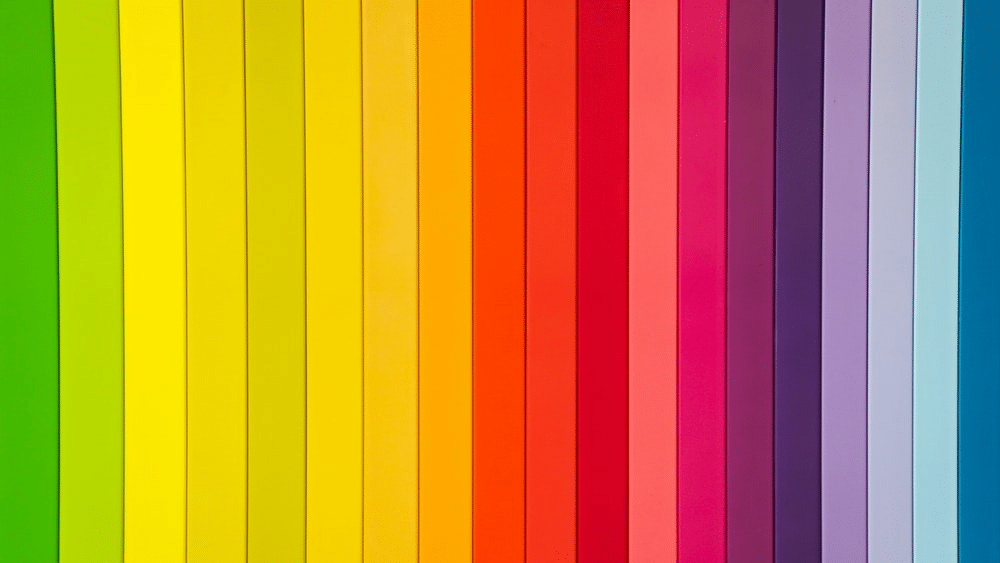 User Interface: Photoscape has a superficial, easy-to-use interface that leaves it easy for new users to get the most out of the software.
Design Module: It has a lot of features in its image editing tools and design module, such as the ability to change color, gamma, size, resolution, backlight, brightness, etc.
This tool also exists with a lot of design, drawing tools, and text, such as effects brushes, filters, paintbrushes, and clone stamps.
Pros
Its batch editor is a great feature for creators who often change images – It lets the user change the size, format, or name of numerous pictures with just one click of the mouse
It can open RAW pictures and comes with an image converter that makes it easy to change RAW pictures to JPEG pictures
The software is a design app that can be used on Windows, Linux, and Mac computers
Photoscape comes with a version of PhotoScapeX for Windows computers, especially Windows 10, that can be used for free
Offers graphic and editing solutions that work together
It is quick to respond and light, making good use of computer hardware
Cons
Doesn't have as many options for editing images as Photoshop
The software is not available on Linux
Pricing
Photoscape is absolutely free.
Gravit Designer
Gravit Designer is a program for making high-quality vector graphics that are based on HTML.
It is one of the best tools for people who work as graphic, product, or Web Designers.
Main Features
Gravit Designer Dashboard: This section of the tool is easy to use and lets you quickly switch between tabs or dark themes.
The dashboard also makes it easy for users to change the document's width and height.
Pages: Its pages have the perfect mix of pages and artboards that come with its unique canvas settings.
Tools and Effects: It has a number of tools, such as the Bezigon tool, the Lasso tool, and the Pen tool.
It also lets you give an element more than one fill.
Portability: It works on all platforms, including Windows, Mac, Linux, and Chrome OS, so the designer can work efficiently from any computer.
Pros
It has a stylish user interface that can be changed in any way, is fun to use, and is easy to learn
Gravit Designer gives you an easy method to design posts for social media sites like Instagram, Linkedin, and Facebook
It has both desktop and web versions of the software, which gives it natural flexibility
It can import and export files in a number of different formats
It lets you change vector graphics that are scalable
Users can use non-destructive Boolean with knives and tools, which makes it a powerful tool for user interface design
Designers can efficiently open numerous documents and switch to the documents on the tab
Its professional version gives you unlimited storage in the cloud
Cons
From official sources, there isn't a lot of information about the software
There is no way to work together in real-time
Designers can't use smartphones to test out prototypes to see how they would look
For fonts to work, they need to be connected to the internet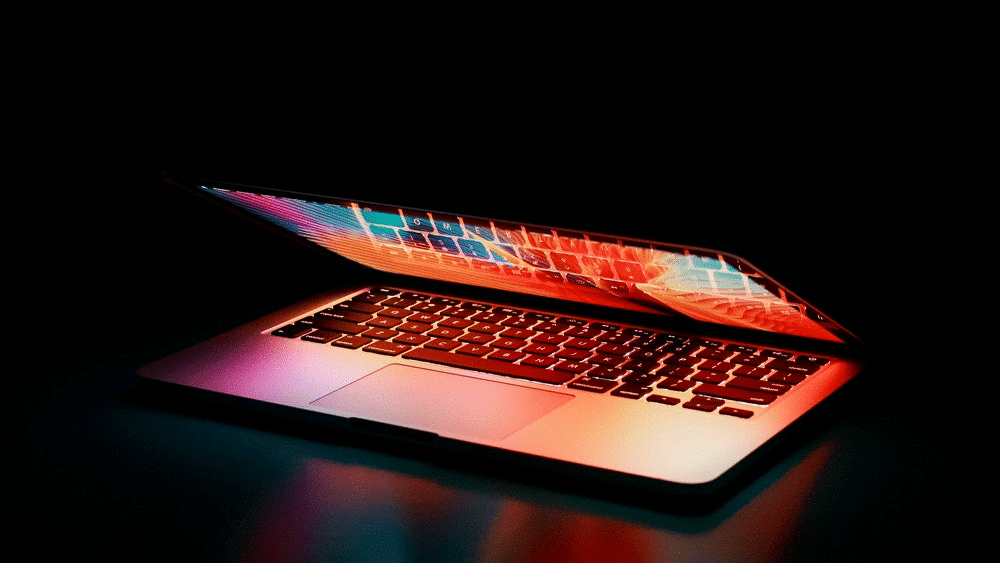 Pricing
Gravit Designer is completely free, but it only has a few features.
Gravit Designer Pro can be bought each year for $49.99.
Note there are also excellent design apps like Microsoft DrawPad, Sketch, and Pixlr.
What to Look Out for When Picking a Design Tool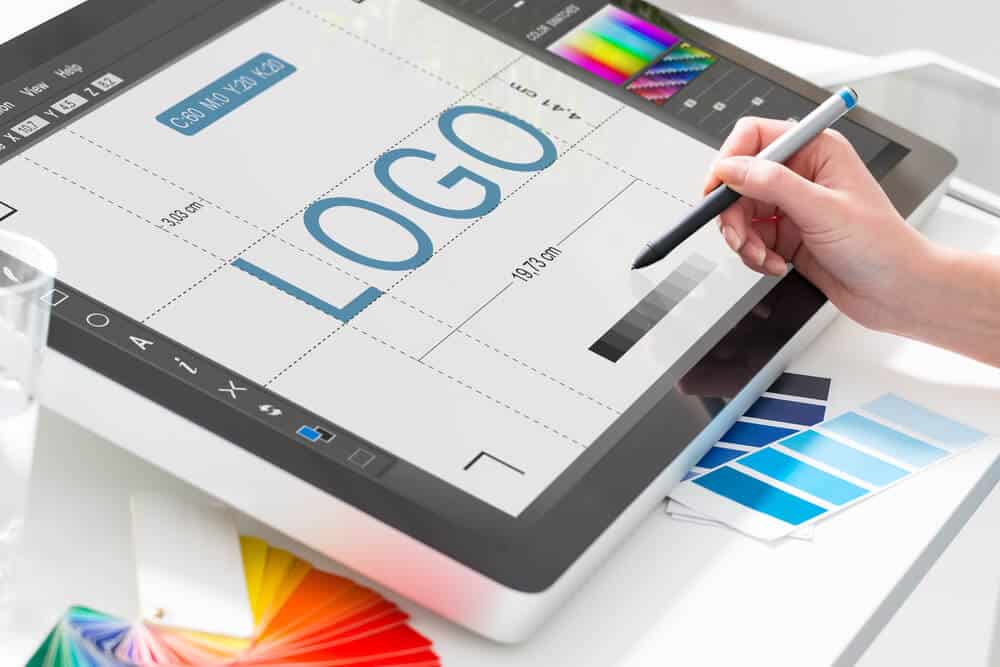 To start, you should consider what you want your Graphic Design Program to be able to do.
It matters whether you're looking for the greatest Mac Graphic Design Software or a beginner's version.
Is managing a few simple alterations your main goal, or are you more interested in advanced editing options?
Are you going to create little or huge graphics with more detail for things like posters, banners, or menus?
Your individual needs must be met by the program you select.
Additionally, macOS and PC operating systems are no longer compulsory for graphic design applications.
Many companies offer mobile apps for Chrome OS and Linux in addition to supporting Android and iOS.
Choosing the best graphic design application is challenging due to the overwhelming quantity of available options.
However, there are several factors you can take into account to aid in selecting Graphic Design Software.
When looking for Graphic Design Software, be sure to take your skill level and needs into account.
Conclusion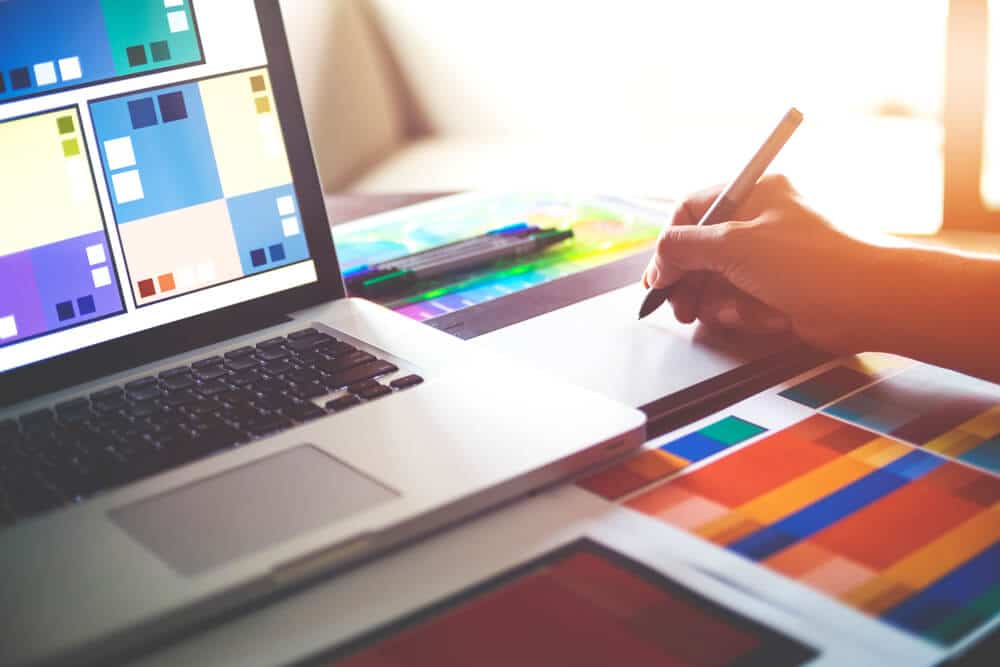 It can be hard to find the best Graphic Design Software that fulfills all your needs.
If you desire to make the right choice, you need to think about a few important things, such as:
Features: Only use a suitable tool like Adobe Photoshop if you often need to make complicated vector designs.
If not, free software programs like Inkscape are just adequate for basic editing tasks.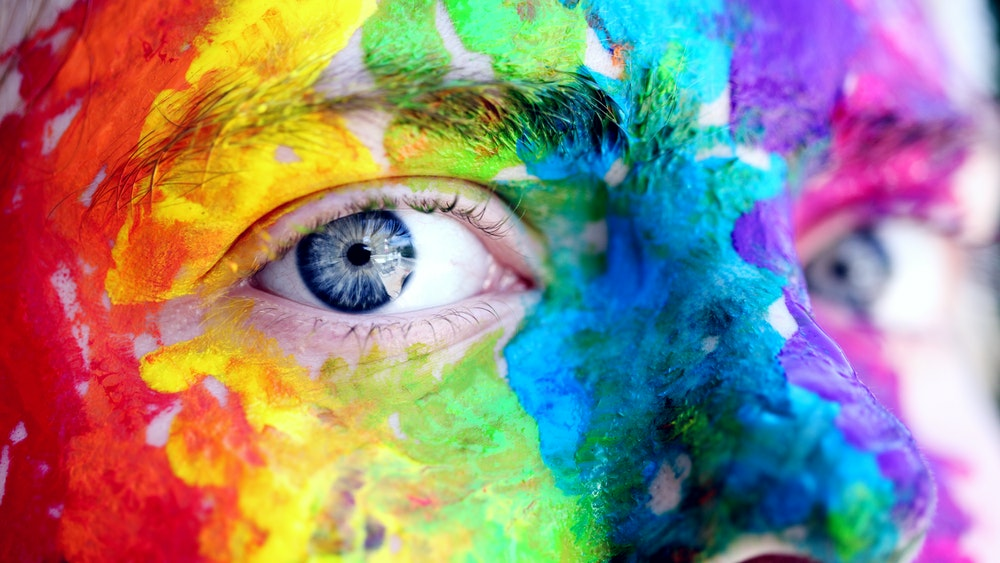 Collaboration: If you do a lot of work with other people, you should look for a graphic design forum that has cloud features so you can share files and work together easily.
Budget: Figure out if you can pay for a paid software or if you can afford to pay for a subscription to graphic design software. Weigh the attributes that open source software offers against the unique selling points of paid tools.
If you think about these things, you can readily make an excellent choice without too much confusion.
FAQs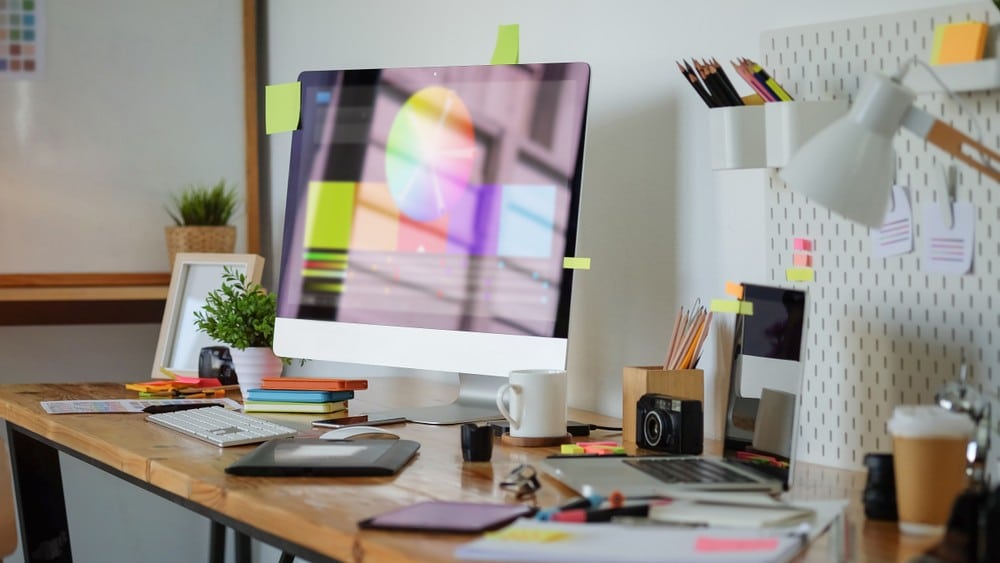 What are the Best Tools for Graphic Designers?
No graphic designer can push the limits of their work without the right tools.
Here are some of the best tools for graphic design:
– Notebooks
– Creative Software
– Large High Definition Monitor
– Wacom Tools
– External Hard Drive
– Monitor Calibrator
– iMac Pro
– Procreate
What Are Some Computer Design Apps for Graphic Design?
These are the best design programs for Windows:
– Adobe Photoshop is the standard program for editing photos and making raster designs
– Adobe Illustrator is a well-known and widely used tool for editing vectors
– Affinity Designer
– Affinity Photo
– CorelDRAW Graphics Suite
– Adobe InDesign
– Affinity Publisher
– Adobe XD
What are the Best Tools for Digital Art?
The best digital art tools in the market at the moment are:
– Artweaver 7
– Black Ink: Use controller-based brushes to show off your creativity
– Clip Studio Paint Professional
– Krita
– ArtRage 6
– MediBang Paint Pro
– TwistedBrush Pro Studio
– Paintstorm Studio: a powerful tool for professional digital painters
What Tools Do Graphic Designers Use?
No Graphic Designer can push the limits of their work without the right tools.
Here are some of the best tools for graphic design:
– Notebooks
– Creative Software
– Large High Definition Monitor
– Wacom Tools
– External Hard Drive
– Monitor Calibrator
– iMac Pro
– Procreate
What are the Best Online Design tools for Graphic Design?
Here are the best online graphic design software programs:
– Canva
– Pixlr
– VistaCreate (formerly Crello)
– Snappa
– Infogram
– Tinkercad
– Gravit Designer
– Vectr
References