It's good to have you all join us today for another interesting guide!
Today, we take a look at Graphic Design Courses or programs.
This article will help you identify which design program can help you build your design skills right from your current fundamental knowledge.
By the end of this article, you should have been able to make an informed decision on where to start.
Here are some points we will cover:
In-person Graphic Design Training
Online Graphic Design courses
Graphic Design Positions
Are you ready? Let's start!
Graphic Design Courses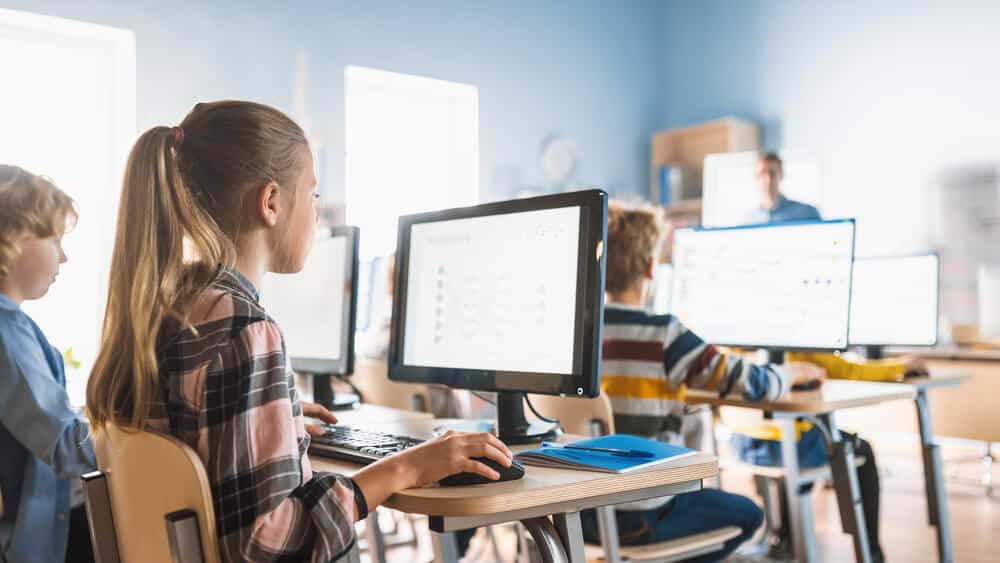 To do anything or any job that involves visual text or visual art, you must learn graphic design.
This design will help understand how to present your ideas, stories, and plans in a very appealing way to your target audience.
However, graphic design is a large field, and its application cuts across several organizations and fields of production.
It is an integral part of advertisements, branding, and aesthetics; meaning there will always be a great demand for Graphic Designers.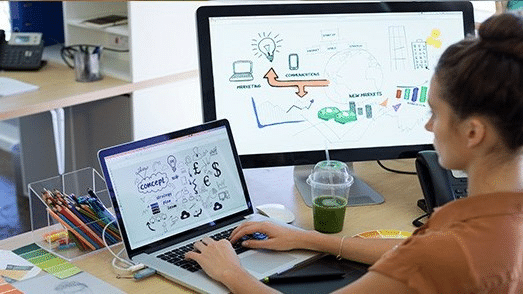 Some have prior knowledge of graphic design while others are aspiring to learn from scratch.
If you fall into any of these categories, we have just the best Graphic Design Course or Graphic Design Program for you.
These programs or courses are for both beginners and intermediate learners.
They can be taken either in person or online. Let's start with the in-person Graphic Design Courses.
In-Person Graphic Design Courses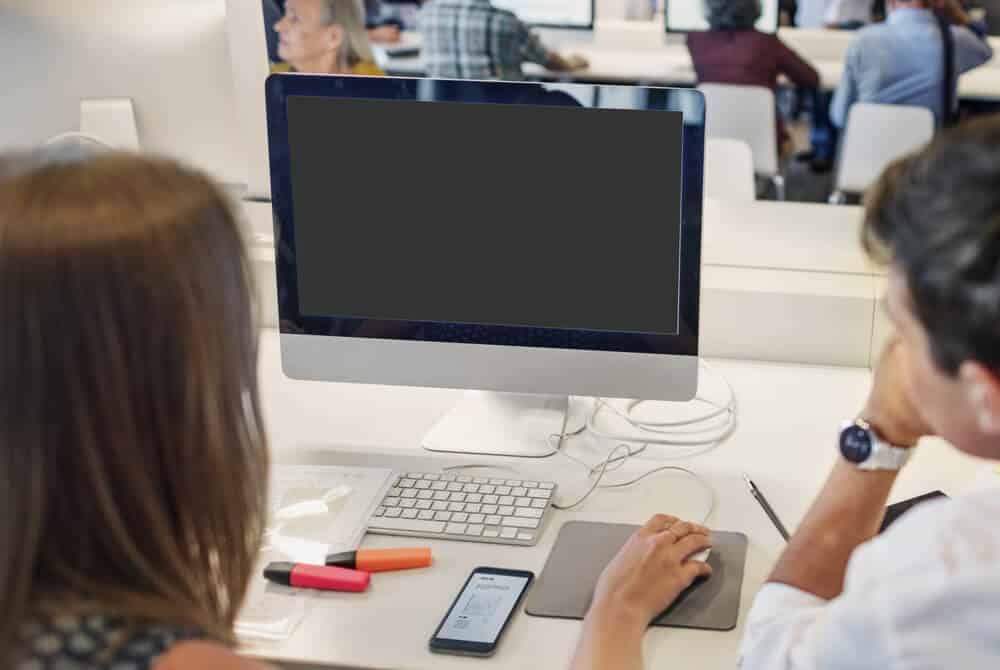 In-person or face-to-face Graphic Design Courses are one of the best ways to learn graphic design for several reasons.
Visual or digital design is quite tricky, and some people prefer taking the course in person because they can easily ask their tutor questions if something is not clear at any point during the classes.
In-person boot camps are highly recommended especially if you intend to learn User Interface (UI) and User Experience (UX).
These two areas of specialization deal with web design and making it more engaging through the use of appealing colors and fonts coupled with impressive composition.
It also helps the Graphic Designer understands the impact his design is having out there.
Here's a simple fact: the route you want to take within the graphic design field should be what will decide which in-person course you wish to take.
Here are some recommendations for great locations for in-person graphic design programs.
General Assembly
The General Assembly is a training institute located in central San Francisco.
The institute offers several Graphic Design Courses.
There is a separate class for beginners and another separate class for intermediate learners.
They do not just teach you from the very scratch, they also explain what you must do if you encounter any challenges along the way.
They have a special class on "Visual Design" where you will learn about all the terminologies used in graphic design as well as the software used to execute each project.
You will also learn how to design presentations or how to design marketing ads or how to lead a digital team.
By the time you come to the end of the project, you will already have lots of real-world projects on your own that you can add to your portfolio to make it more impressive.
You will also have several design skills to showcase.
Finally, they train and prepare you for the competitive graphic design job market by teaching you the design skills needed to thrive in whatever area of specialization that you choose.
Berkeley Training Center
Affiliated with the University of California and located right within the same institute of higher learning, the center offers an in-depth Graphic Design Program.
The entire program is 6 weeks or 24 weeks long for full-time students.
Part-time students can go through the same program by devoting 10 hours a week to the program.
Many people who already have something going for them full-time have chosen this more flexible in-person design course that deals majorly with teaching students the fundamentals of UI/UX design.
So, if you are currently in school or you have a regular job, but you are still very much interested in learning graphic design and taking a course, this is your best bet.
You will learn directly from their expert tutors as well as have the opportunity to use the several design software provided to try on some real graphic design projects of your own.
Of course, under the tutelage of reputable mentors.
ONLC Training Center
This training center, well known for its beginner courses like Adobe Creative Cloud Graphic Design courses has trained many well-known Designers today from the scratch
Located in San Francisco and led by an expert Graphic Designer, the 5 days course teaches students all they need to step their foot in the design market.
Here are some programs offered:
Adobe Photoshop
Adobe InDesign
Adobe Illustrator
The school aims to acquaint each student with the fundamentals of Adobe CC because this knowledge is important if they intend to survive in the competitive job market waiting for them.
The Best Online Graphic Design Courses/Programs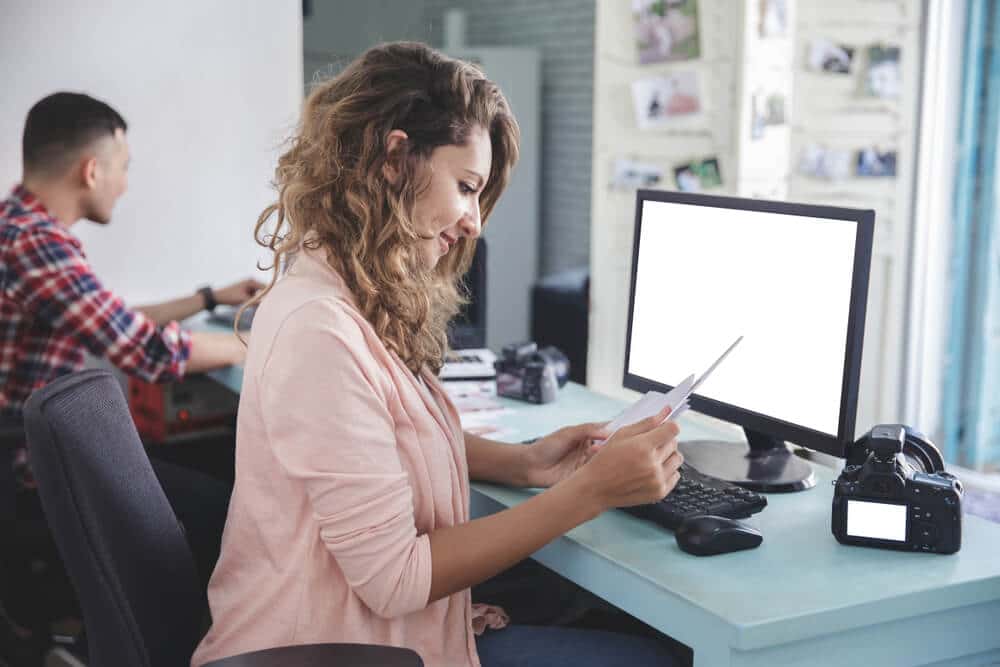 Some people prefer online classes to in-person classes.
If you are that person, not to worry, there are virtual or online Graphic Design Programs that can impart the same knowledge.
These online programs are tutored by experienced Graphic Designers, they are engaging, and you can expand your network by linking with other learners like you for collaborative efforts if needed.
And the best news is that you can do all these remotely either at home or from your office, whichever is best for you.
Without wasting any more time, here are some of the best online Graphic Design Courses:
For Beginners
Graphic Design Certification
Among Graphic Designers, this course is in high demand, and rightly so for several reasons.
It is ideal for people who must have conducted a measure of research about the basics of graphic design.
With this basic knowledge, the course builds on it to some more complex graphic design expertise.
So, if you are contemplating taking this course, please, make sure you are familiar with the basic knowledge,
Students who take this course will learn the following:
Typography
Motion graphics
Basic design principles
Image-making communication
History of design
Editorial design
Interface design
To buy this course, head straight to Coursera and click on the course.
You must devote a significant amount of study time to it and make sure you attempt all the assignments given.
The five-mandatory course of this Coursera graphic design program is "Fundamentals of Graphic Design, Ideas from the History of Graphic Design, Introduction to Typography, Brand New Brand, and Introduction to Image-making."
And if you have the goal of pursuing a university education in graphic design, this course will help you catch up faster.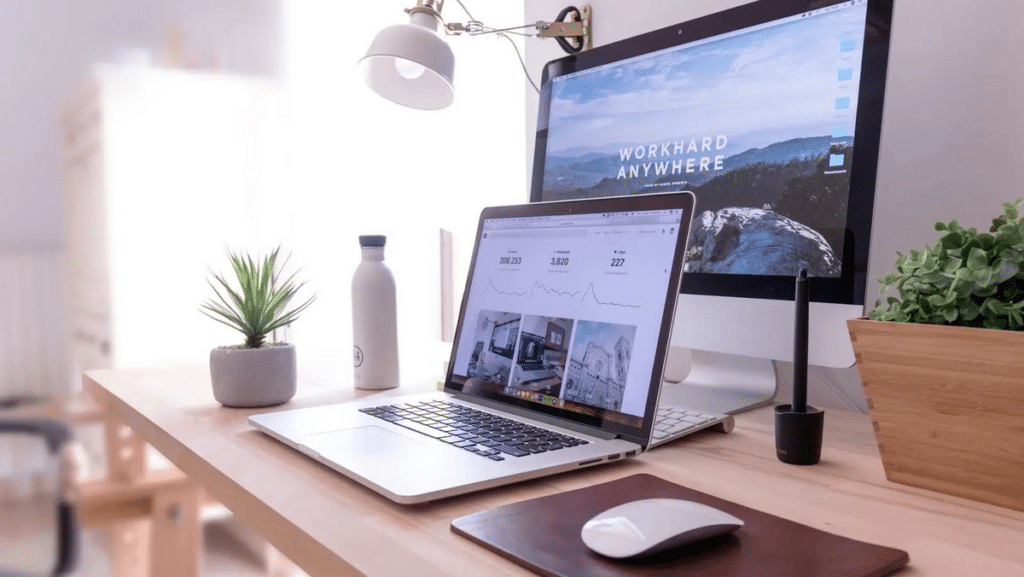 Since you will get a certificate right after completing this course, it's a perfect way to start your Graphic Design Portfolio.
That means you will be assigned some projects that will test how far you have come and how far you have learned.
In essence, you will have some projects to add to your portfolio and you will also have a training certificate to show for it.
Instagram Illustration
Here is another amazing course for you to perfect your skills as a Graphic Designer, even though you are a beginner.
The course is available for download on the Skillshare platform and it is packed with lots of features to make your learning process a memorable one.
The ease with which students can start their projects right on their mobile devices and tablets makes this course highly sought after.
Each lesson can be synced with social media so that you can have a sneak peek at what experts are doing and so you can gauge your progress.
The entire course comprises 12 topics and you can complete the whole lesson in under 2 hours.
First, you are introduced to the elements of graphic design as a beginner.
In this lesson, you will learn the basic principles of graphic design.
And if you already know them from personal research, well, here is an opportunity to brush up on your knowledge.
You will also be introduced to online tools or software used in creating each effect.
This is one beginner course that explains how to develop and express several emotions through the use of palates.
Wondering how to use the tools in Adobe Creative Cloud? You can trust Sophis Yeshi (the tutor) as she progressively lectures you about how each software works in the design process.
Considering the number of lessons in this course, you will most likely agree that 1 hour and 13 minutes is too small a time to complete the lessons in the course.
However, that gives you another opportunity: to take the things you have learned and turn them into incredible designs of your own.
Keep practicing, keep working on your skills, and in no time, you will be ready to take up your first paid job.
Logo Design Fundamentals
Among the several tasks performed by a Graphic Designer, creating appealing logos is foremost.
That may be one of the first things they learn.
However, that does not make logo creation an easy task.
This course from Udemy is designed to teach you all that you need to know about creating logos, whether simple or branded ones.
It is a 49-minute-long video class tutored by the famous Lauren.
During this time, you will be taken through 15 graphic design lessons, all aimed at teaching you how to brand a logo and how to be creative in using your Logo to reach the heart of your target audience.
If you can concentrate on the video lessons, you are guaranteed of becoming a pro at designing logos right after taking this course.
Here are some lessons in this short but effective course:
The principle of layout in designing a logo
The art of designing an appealing logo
How to develop a branded logo
How to finalize the logo design process
Finalizing your graphic design project and delivering it to your client
You will surely need some online tools for this course.
The two most important online tools for this process are Adobe Reader and Adobe Illustrator.
The University of Colorado Graphic Design Course
One sweet thing about this course is that you do not have to pay for it.
It is specially designed for beginners who want to determine if it is possible to carve out a career for themselves in graphic design.
If you have already researched some things about this career path, this course will also keep you updated on anything that might have changed.
However, you don't need to make any prior preparation before taking this course.
Are you a student studying graphic design at the university but wants some credit to boost their project?
The lessons in the course will prepare you for some real-time projects because, throughout the course, you will be encouraged to start projects of your own.
And guess what? David Underwood, a renowned Lecturer, Illustrator, and Graphic Designer, is the class tutor.
He has also been working as an Instructor and a Consultant for over 25 years.
If you are on a budget, and you do not know where to start, why not start this course and follow the professional advice for a beginner found therein?
Pay attention to each lesson, attempt every project, devote time to practice, and gradually gain the experience needed to build not just a portfolio but a career.
Some of the lessons taught in this course are:
The history of graphic design
The elements of graphic design
The Fundamental Theory of graphic design
The design process or graphic development
Will Paterson Graphic Design Course
The owner of this Graphic Design Course is Will Paterson, a Graphic Designer who is an expert in Branded logos, and Graphic Design.
He is well known on YouTube for producing excellent graphic design tutorials on his channels and they are free.
His courses teach the basics of graphic design and will take you on a journey from the very beginning to the end.
Apart from beginners' courses, there is also provision for intermediate and expert Graphic Designers to develop their skills.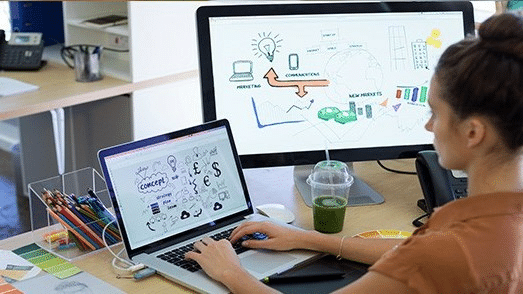 One such course is about Vectornator, and it was designed to teach the programming part of graphic design.
It also offers tutorials on the use of the following design tools:
Adobe Creative Cloud
Adobe Illustrator
Adobe Photoshop
Affinity Designer
Remember that we mentioned his channel on YouTube? Why not subscribe to start your learning program today?
CreativeLive
CreativeLive Graphic Design Course is another flexible Graphic Design Course for beginners as well as intermediate designers who want to improve their expertise.
The course is both creative and effective.
All the lessons are in video format, and you can also choose the option to attend the occasional live events or their on-air classes.
However, to attend these on-air or live classes, you must reserve a spot well in advance.
Apart from the free classes, they also offer paid classes where more advanced lessons are taught.
Paid classes are between 30 and 50 dollars while the monthly subscription is just $25 where you will have access to several courses.
You will also learn how to edit images, package products, and use palettes.
Here are the topics you will learn from one of their graphic design online classes: "Adobe Stock for Illustration: A Head Start to Your Project, Working Successfully with Clients: A Class for Illustrators and Designers, Digital Guides, Products, and ePDFs with Adobe InDesign, Custom Resumes with Adobe InDesign, Workflow, Time Management, and Productivity for Creatives, Color Fundamentals, Adobe Illustrator CC: The Complete Guide, Drawing Fundamentals: Tonality and Shadows."
Minimalist Graphic Design for Big Ideas
As the name suggests this course was designed for beginner Graphic Designers whose minimal goal of learning the fundamentals of design is important.
However, don't be fooled by the name, it contains some great graphic design lessons that can improve your skills, even as someone who already has the basic knowledge of graphic design.
The entire course is made up of 10 lessons.
According to the developer, the course is designed to "think conceptually and use words and graphics to communicate complex themes."
To benefit maximally from this course, you need a basic knowledge of how to use adobe illustrator.
The course is also made available in audio format in seven international languages including English, French, and Spanish.
With just $24, you should be able to purchase the course and once you have it, you have unlimited access to it for as long as you want.
A certificate is awarded on completing the course.
For Intermediate Learners
Professional 2D Game Graphic Design in PS
Meant for people with significant knowledge of graphic design, especially in drawing and Photoshop, this 6-hour video course is the product of Jayson Batchelor.
With 2D Graphic dimensions, you can easily create animations and video games using the step-by-step lessons in this amazing pro course.
If you take each lesson seriously, you will have been ready to start making money from your skills by the time you are done with the course.
A word of caution is that you should learn Photoshop before attempting to start this course.
Graphic Design Masterclass Intermediate: The NEXT Level
It is an advanced course for graphic design students with intermediate skill levels, who already have a basic knowledge of how the following programs work:
Adobe InDesign
Adobe Illustrator
Adobe Photoshop
The course can be gotten on Udemy and the entire lessons are covered in just 17 hours which you can study at your convenience.
You will learn grids, how to manipulate photos, package designs, and how to design various types of logos.
Graphic Design Masterclass
The course is 18 hours of in-depth lessons on using color palettes and design layouts.
The course will also help you get a good knowledge of Adobe CC tools like Photoshop, InDesign, and Illustrator.
The course is available on Skillshare and you can gain access to it for just $8 monthly.
You can also take the option of doing an annual subscription of $29.88.
However, there is a one-month offer of a free trial to get a good look at what features you have there and a glimpse of what you will benefit from buying this course.
Become a Graphic Designer
Just like every other course mentioned in this article, this LinkedIn course also prioritizes imparting real-time graphic design concepts and skills.
The 26 hours course has 11 sessions.
However, all the sessions are not of the same length.
The instructors are Graphic Designers who have a wealth of experience in graphic composition, typography, and Adobe CC tools.
Why You Need a Graphic Design Certificate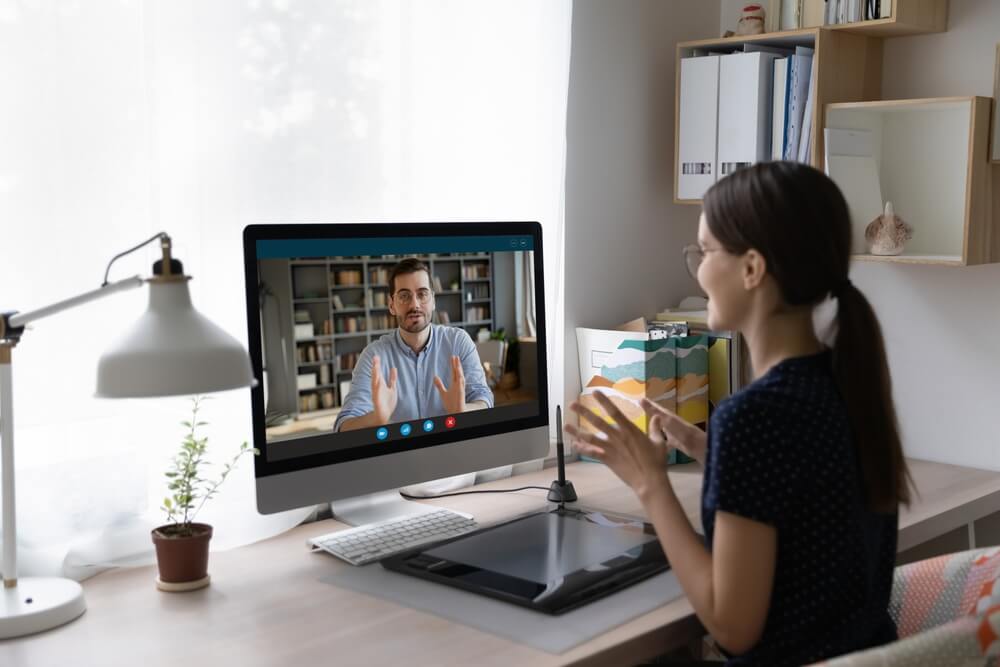 On your portfolio, a certification improves your chances of getting noticed by an employer.
Your certification proves to them that you have received added training in graphic design skills and that you have more professional experience.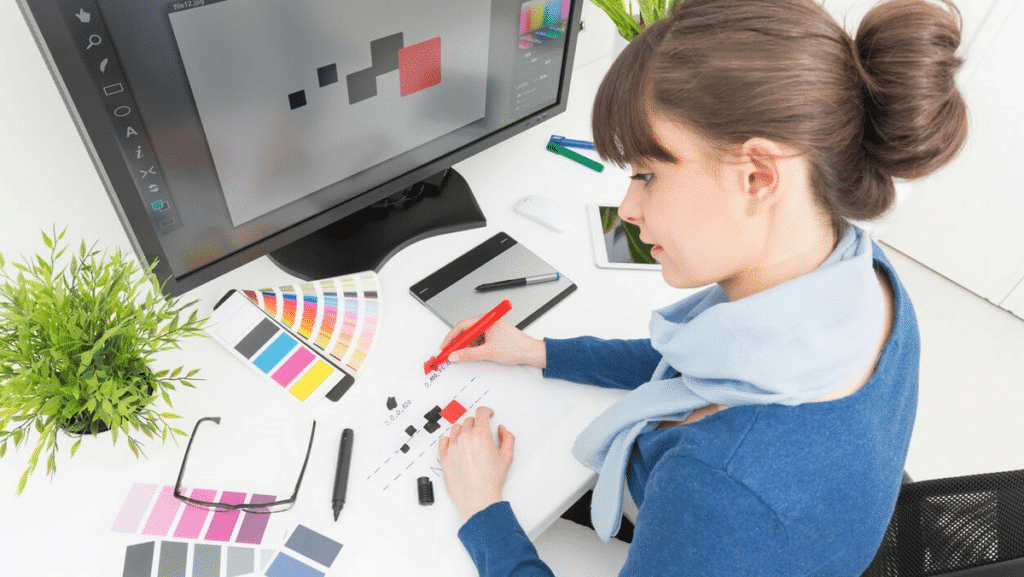 However, don't misinterpret this to mean that as long you have a certification, you are automatically an expert.
Sometimes, it may require that you take several online courses before you attain the level of being a professional.
Certification also gives you some sort of 'bragging rights' when among other colleagues.
It gives you an edge in terms of payment, and it also improves your design skills.
If you are a Graphic Designer or you as aspiring to be one, do what you can to earn one or more certifications in your field.
Graphic Design Positions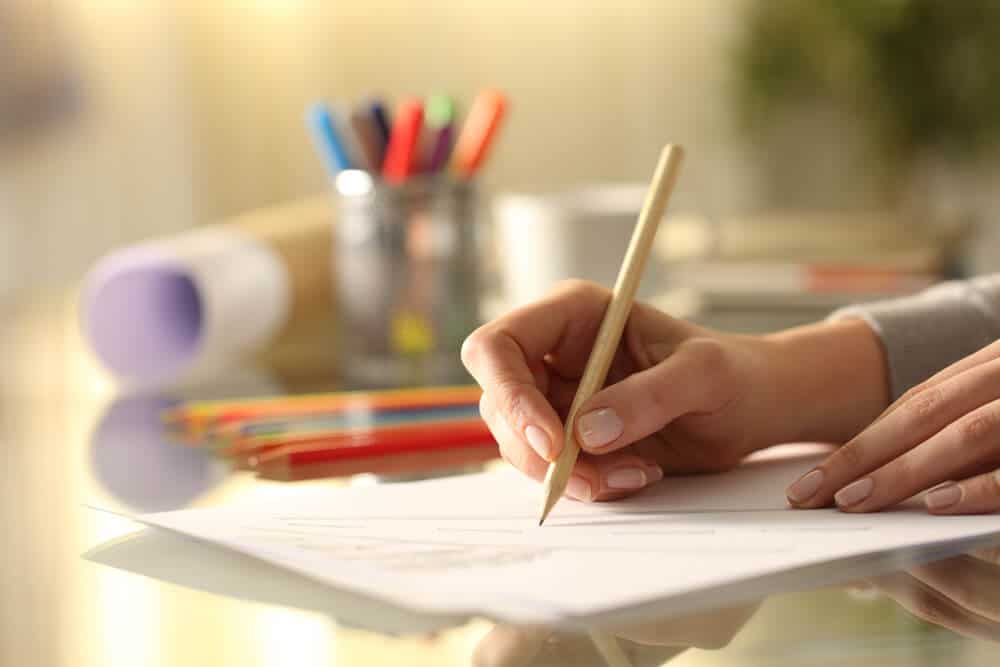 Basic Graphic Designer
They work as the person who creates art in digital format in a way that appeals to the target audience.
They beautify their designs by using the elements of graphic designs like fonts, shape, color theory, and topography in creating animations, ads, posters, and logos.
Their work also goes beyond the advertising industry as they also create appealing book covers for biographies, brochures, and rulebooks.
They also design websites, videos, infographics, and other printed elements.'
The role usually pays a Graphic Designer about $71,000 annually, although this figure could either be slightly higher or lower.
Designers
This position is filled with Designers who majorly develop digital assets like apps, web pages, web illustrations and sketches, prints, and other user experience feedback.
They also do freehand sketches or prototypes of infrastructures and design layouts.
They are one of the lowest positions in the graphic design field and they usually earn around $70,000 annually.
User Interface Designer
As the name suggests, they deal with the feedback from users on how a web page or an application looks and feels.
Because they are concerned about the functionality of each digital asset they put out.
They assess how their target audience feels about the elements in the websites like icons, colors, fonts used, text sizes, and even the button; they also work with the feedback on these elements to improve the quality of their application or website.
It is a very lucrative position within the graphic design field as it pays more than $100,000.
Visual Designer
A Visual Designer is concerned with visual communication, what people see – the main graphics on the screen like how the words are arranged, the banners, how to navigate on the site, and how the icons are placed.
They work mostly in companies that develop apps, websites, video games, and the movie industry.
Because of what they do, they work with powerful software like Photoshop, Adobe CC, Figma, Sketch, and so on.
Their annual salary is around $80,000 annually.
Digital Designer
Designers who occupy this role are the real developer of visual effects used in movies, animations, and ads.
Their work is exclusive to productions in a visual format.
They receive around $87,000 each year and depending on where they work or the organization that hires them, they can make close to $100,000 in a year.
Design Director
This is the highest position within the field of graphic design.
Although very much involved in digital production, their role extends to interior design theory, the entertainment industry, and architecture.
They also come up with several visual strategies to make a job come out better.
Although they work with organizations, they can also be appointed to oversee the job of other Graphic Designers.
Their annual salary is $125,000.
Conclusion
You can learn graphic design on your own, and the course discussed in this article can help you do just that.
As seen in this article, most of these online courses are without charge.
The most important thing is that you devote as much time as possible to learning and improving your skills with these courses.
Paid courses often offer a month of a free trial.
So, take advantage of these Graphic Design Courses or Graphic Design Programs and become a professional in no time.
FAQs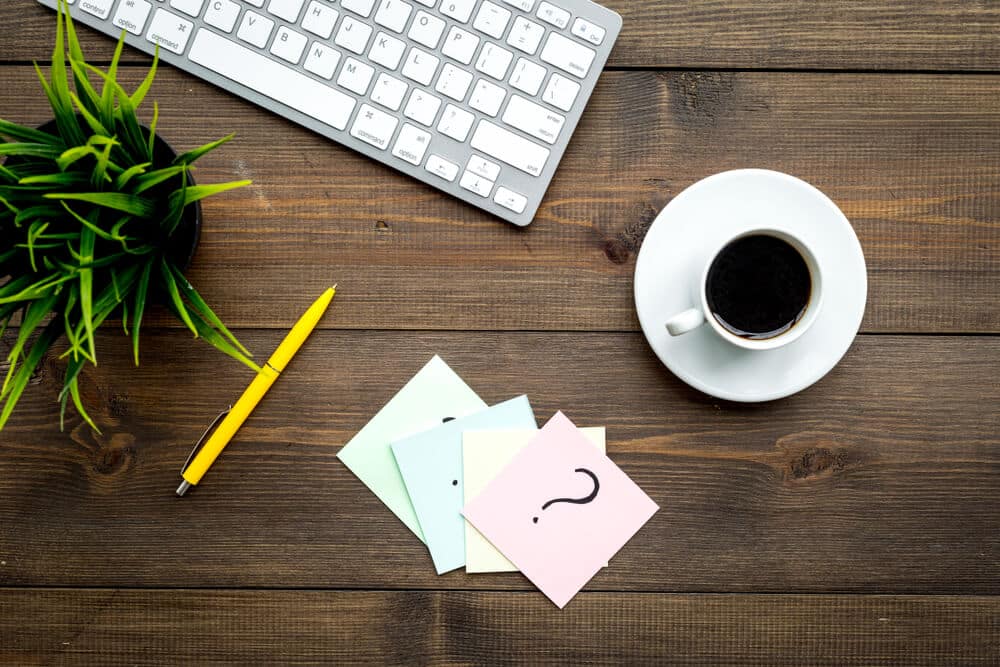 How much does enrollment in a Graphic Design Course cost?
The answer to this question depends on your skill and what you want.
If you just want basic knowledge, you can go for a free course.
If you want to make graphic designing a career, you need a paid course.
Some free courses are in-depth though.
How long will it take for me to complete a Graphic Design Course?
Learning graphic design through a University will take around 4 years.
However, a design Bootcamp certificate program can take between 1 and 12 weeks, depending on the course.
If you have the basic skills and elementary knowledge of graphic design, the amount of time you will spend learning is bound to reduce.
How relevant is the Graphic Design certificate?
Simply stated, a Graphic Design certificate can boost your portfolio and give you an advantage with employers over someone who does not have any certification.
Not all courses have the option of certification.
If you need a certificate for your skills, choose a program with the option to award certification.
Are Graphic Design classes held online?
Yes, there are online Graphic Design classes for any aspiring designer who doesn't mind taking part in virtual classes.
Online classes usually come with attached video tutorials.
These added tutorials serve as additional instructional materials to aid the development of your design skills.
Online classes are usually anchored by expert Designers.
Which is better: online or in-person Graphic Design Programs?
The answer also depends on your preference.
In-person classes allow you to ask questions and interact physically with tutors as well as colleagues.
Online classes are flexible and can be taken right from the comfort of your home.
For some, they prefer virtual classes while for others, nothing beats online classes.
References