Hi beautiful people, welcome once again. Today, we discuss how to learn Graphic Design!
As we proceed, you will become familiar with the fundamentals of the graphic design process.
You will also learn why becoming a Graphic Designer is well worth the effort.
At the end of this guide, you will understand how to learn Graphic Design on your own and in some cases, at no extra financial cost.
The following are some of the points that will be discussed in this article:
What is a Graphic Design
How to learn Graphic Design skills on your own
Pros and cons of learning Graphic Design
How to fix common Graphic Design problems
As always, let's get right to it!
What is Graphics Design?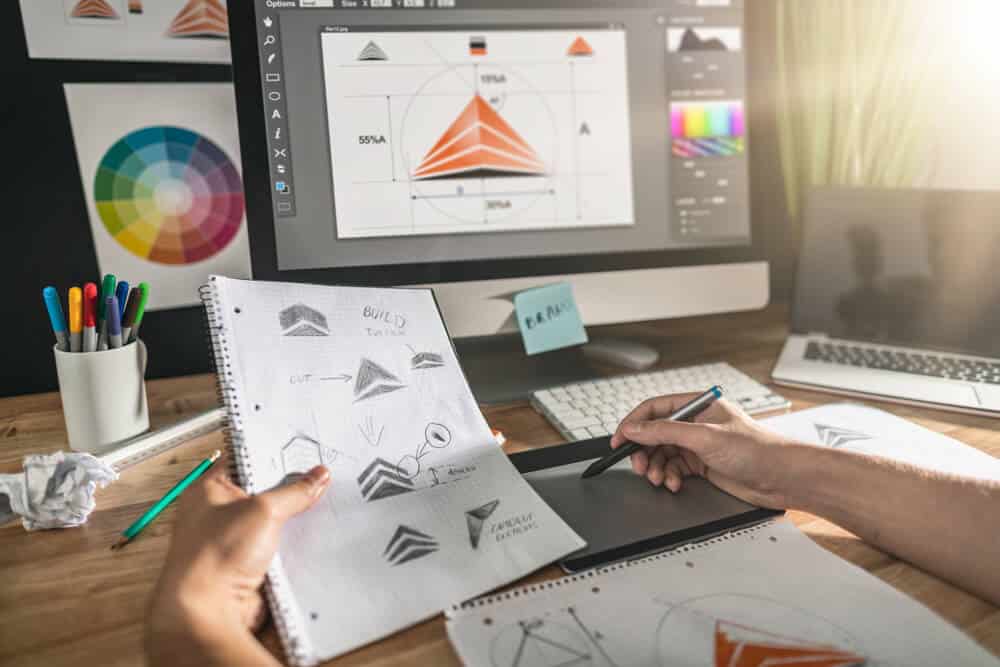 Graphic design is described as the combination of words and images to convey an idea or a specific message to an audience in a visual format.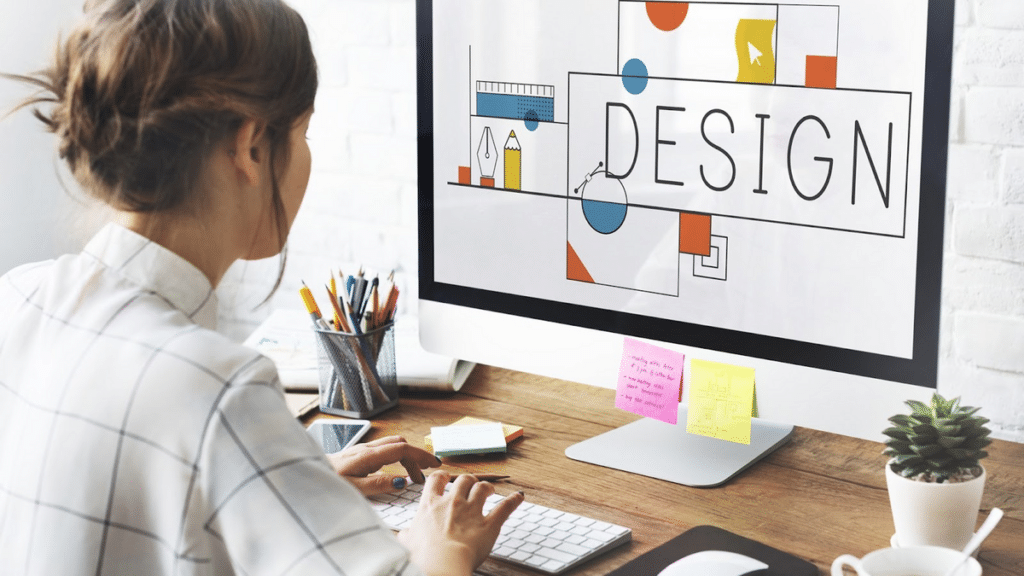 The idea conveyed by such a visual message is aimed at producing an intended effect.
In essence, graphic design can alternatively be described as the art of conveying a message through design.
Most Graphic Designers communicate with the audience or tell them a story that will in effect prompt them to action based on what they see.
Think about the various forms of designs today from logos to animations, posters, or even the way a product is packaged; they are all the work of a Graphic Designer.
Companies and marketing agencies depend heavily on the motivating power of advertisements.
These advertisements must appeal to their respective target audiences.
For this to happen, they need a skilled Graphic Designer on their team who will bring together these ideas and convert them into an appealing logo design, poster, or animation.
In some parts of the world, professionals in this line of career are also called Communication Designers.
They earned this name because of their job, of communicating a company's message in a way that will evoke certain responses from audiences.
To better deliver good designs, Graphic Designers make use of certain elements of design in their job.
These elements are the fundamental units of a structure in design.
They include:
Size: This element defines how big or small the design will be and it can convey lots of information especially when contrasting sizes are used by Graphic Designers to indicate a change in momentum
Color: Color has a way of making us glued to a visual message – so, designers use varying colors to reflect various tones in a way it evokes the feelings of consumers – there are three categories of color: value, hue, and saturation – Hue represents the various colors, value is a measure of how dark or light a color is, and saturation increases or decreases the purity of the color
Texture: In graphic design, texture refers to the feel a particular design could have, a design can either be hard, soft, rough, glossy, or smooth – Designers use texture to add more appeal to images, colors, or shapes
Line: Described as the most important element of design by many, lines define the shape of a design to a large extent – we can have a straight line, a curved line, a thick, thin, or even a dimensional line – You cannot design anything without drawing lines
Topography: Topography refers to how Graphic Designers arrange elements – It is an important element because it greatly affects how the message you are trying to pass across will be interpreted by consumers – you can type any word but it carries more weight if the words are bold, capitalized, and well-spaced
Shape: A shape is defined by the lines making up the shape – In designs, there are various shape templates to choose from and you can also create one for yourself – common shapes in graphic design include organic, abstract, or geometry
Space: Any part of the design that is blank is known as a space – Margins above, below, or on the sides of designs come into this category – Spaces are intentionally placed in designs to either create emphasis, contribute to the beauty, or to even leave the audience in some sort of suspense
How to Learn Graphic Design Step-by-Step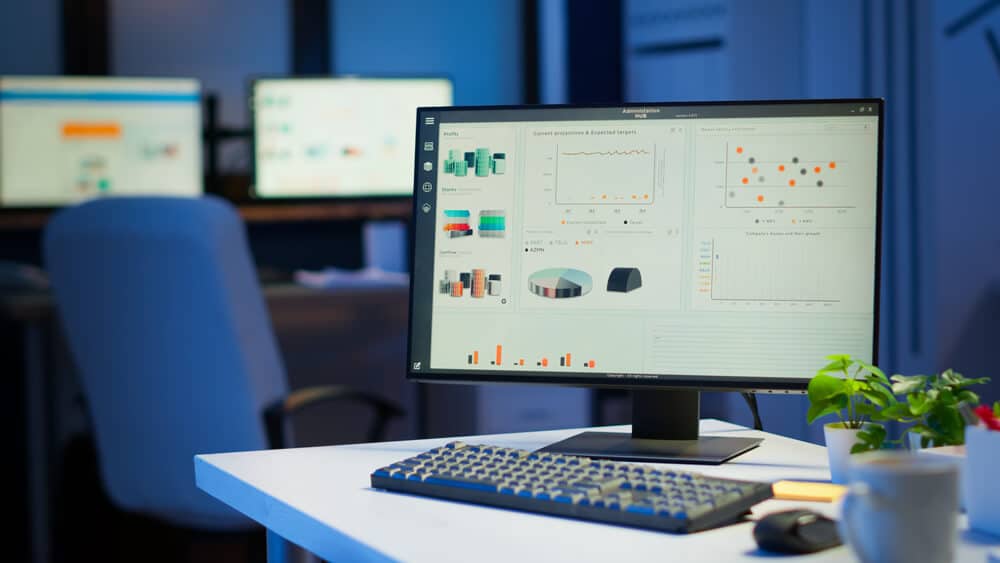 Interested in learning graphic design? Here are the things you need to do:
Become familiar with the basic principles and terminologies
This first step involves getting to know the basic principles of the skill.
You will start by researching the terminologies used because eventually you too will start using them, especially for communication.
Getting a better understanding of the principles and terminology will help you learn graphic design faster.
So, start from the elements mentioned above, get familiar with the theories, and the history of graphic design, and finally, keep up with new trends in the field.
As you do, you will get in the mood of graphic design and you will already feel confident about diving right into it.
Take a good course on graphic design
A good course on Udemy or Coursera (or any other reputable platform) will help you gradually learn the skills.
You will learn at the feet of the masters because each course is authored by an expert in the field.
You will have access to several instructional materials from mentors and colleagues too.
As you build your knowledge and skills, you will also be introduced to smaller projects that will help you put to practice all that you have learned.
Each topic will cover every basic thing you should learn, from design elements to design tools and even design software and templates.
In addition, depending on which course you go for, you will also be introduced to the user interface, and user experience (UI/UX).
Some courses will even go as far as teaching you the basics of web design.
Most of these courses are online graphic design courses that you can take at your convenience.
Familiarize yourself with design tools
This step involves learning which software Graphic Designers use and becoming familiar with the features of each tool.
Graphic Designers use various tools like Adobe Creative Cloud, Adobe Photoshop, InDesign, Adobe Illustrator, and so on.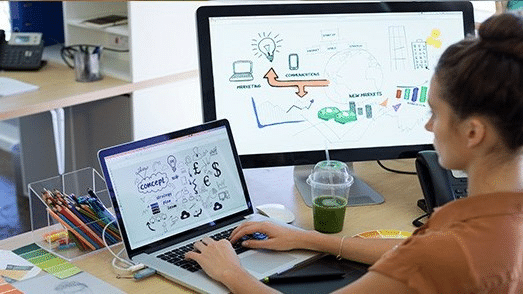 You may have to get this software on your work PC and play around with each of them.
In most cases, each graphic design software will come with tutorial videos for each first-time user.
You can also watch some Youtube videos for free tutorials on the features of these design tools.
Experiment with a mini-project of your own
If you have followed all the steps highlighted above, you must have been equipped with the basics of graphic design and the software.
Well, the next step is to practice these skills you are learning.
To do that, you need to start a graphic design of your own.
You can start with creating a logo or an imaginary advertisement.
Make sure you play around with all the elements of graphic design that we discussed above.
If you are familiar with a real company logo, one suggestion is to try duplicating that logo or ads.
As you practice with these suggestions, you will gradually become better proficient.
You may also volunteer to use your skill in supporting a company.
Even though it is not a paid gig, you will benefit by being referred for a paid gig if it all works out fine.
When practicing, please start with free apps.
Experts in using Adobe design tools have suggested free tools like Canva for beginners.
Create a work portfolio
A portfolio showcases your completed jobs and recommends you even when you are not physically present.
So, after you have worked on various projects on your own and you are confident that these projects were a success, it's time to showcase them to the world so that they know a new player is in town.
However, as you include completed jobs, give quality a priority over quantity.
List only your best jobs.
Your portfolio is the first thing your employers might likely see and that will make a great deal of an impression if you include your best jobs.
A suggestion is that you show include only design jobs that highlight your expertise.
Resist the urge to include another person's design as you may not be able to defend or replicate it if need be.
The Best Free Graphic Design Courses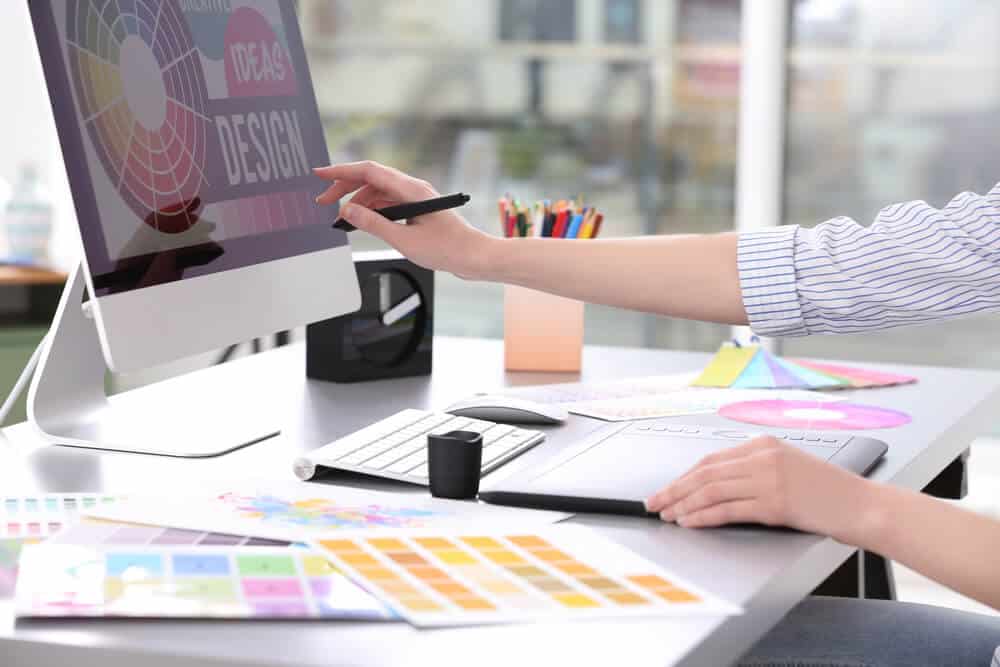 Listed below are free courses on graphic design that can help you on your journey to becoming a professional Graphic Designer:
The Best Free Graphic Design Courses
As the name suggests, this course will teach you everything you need to know about the "thinking" stage before the actual design.
The course will also teach you how to develop an entire project from A-Z.
Alison, the providing platform, realizes that these skills will improve your career, hence the need for offering this free course.
Revised Visual and Graphic Design
Also on the Alison platform is this exceptional course that teaches the fundamental principles of graphic design.
The free course explains how to use each element of graphic design accordingly and also how to prepare for your first design project.
At the end of this course, you will be awarded a certificate that shows you have received advanced training in graphic design.
Graphic Design
This is more of a traditional course because it discusses in detail the history of graphic design.
However, it does more than just give history lessons, it also highlights skills you need, teaches them, and explains how these skills were developed over time.
This course also teaches how to develop your project and how you can collaborate with other Designers.
The reason for this lesson is that to become a successful Graphic Designer, you may have to work in a team from time to time.
Graphic Design Basics
This free curse on the Canva platform is aimed at teaching everything you need to know about creating amazing designs.
The lessons in Graphic Design Basics are short, in-depth, and straight to the point.
There are special lessons on the elements of graphic design.
Branding Your Business
This free graphic design course in Canva is designed to help you start your mini-project.
It teaches graphic design right from the scratch up to when you start designing logos, brand identity, and company ads.
If you take this course, be sure to list the skills in your portfolio.
How to Create Better Graphic Design 1
This course takes the basics of graphic design within 45 minutes.
It is one of the best courses for beginners.
The entire course is divided into 5 steps that will help you become a better Graphic Designer.
How to Create Better Graphic Design is offered on Udemy, the home of online skill acquisition.
Fundamentals of Graphic Design
This next free course on Coursera will not just teach you the basics of graphic designs, it will also test the skills that you have been taught.
As the name suggests, the Fundamentals of Graphic Design will teach you about the interfaces, the images, and the elements of graphic designs like shape, line, typography, and colors.
Typography Fundamentals – Feel Confident with Type
This course can only be described as one thing: topography exposure.
It is an hour-long course that explains the terminologies used in graphic design and their respective meanings.
It also highlights how to choose the right elements from each project depending on the purpose.
The free course can be gotten on Skillshare.
The Best Paid Graphic Design Courses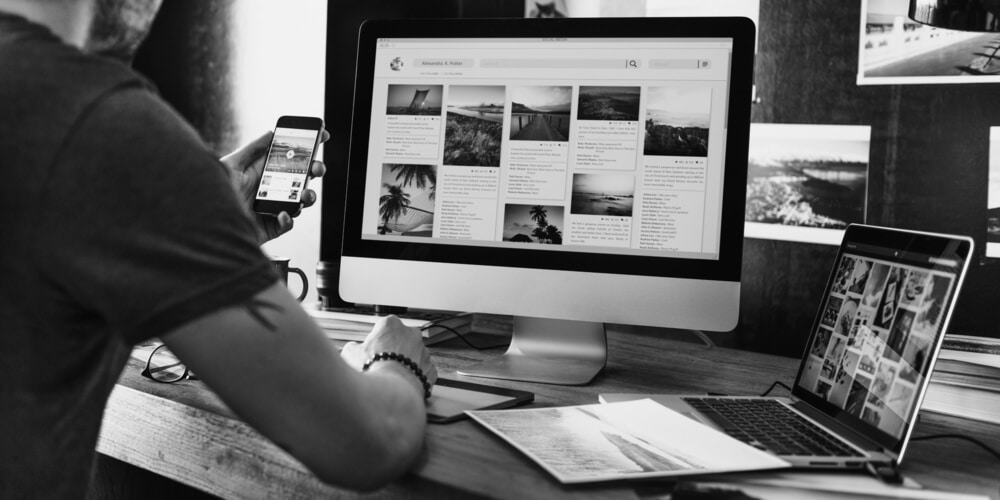 Listed below are some of the best paid online courses for learning graphic design:
Feel free to choose any of them as you explore taking courses.
Graphic Design Fundamentals
Originally designed for creative people who want to learn graphic design theory on their own.
This course teaches the skills you need as a beginner and how to progressively improve your design.
The course was designed by Timothy Samara, and it contains 18 different lessons that cover the history, software, procedures, and area of specialization.
The author, a renowned Graphic Designer also shares his journey that spans more than 25 years as well as step-by-step instructions on what to do at each point when you could feel stuck.
You will also be introduced to a typical day in the life of a Graphic Designer so that you know what you are getting into.
You will also learn how to design logos, book covers, and websites.
These 5 hours 30 minutes of graphic design course costs just $49 and it is especially recommended for beginners.
Graphic Design Masterclass
Graphic Design Masterclass can be found in Udemy's course section and it was designed by Lindsay Marsh.
It remains an amazing option for any who wants to learn graphics design.
For one thing, you can choose from its wide array of learning options and topics like learning how to design a logo, how to use the elements of graphic designs, and the explanation of the history and terminologies used.
The course also has recommended software for beginners.
Here are some things out will learn while taking the Graphic Design Masterclass:
Branding
Adobe illustrator
Adobe Photoshop
Adobe Indesign
Topography
Color theory
Lines
It is a lengthy course (About 26 hours in total) and it costs about $100.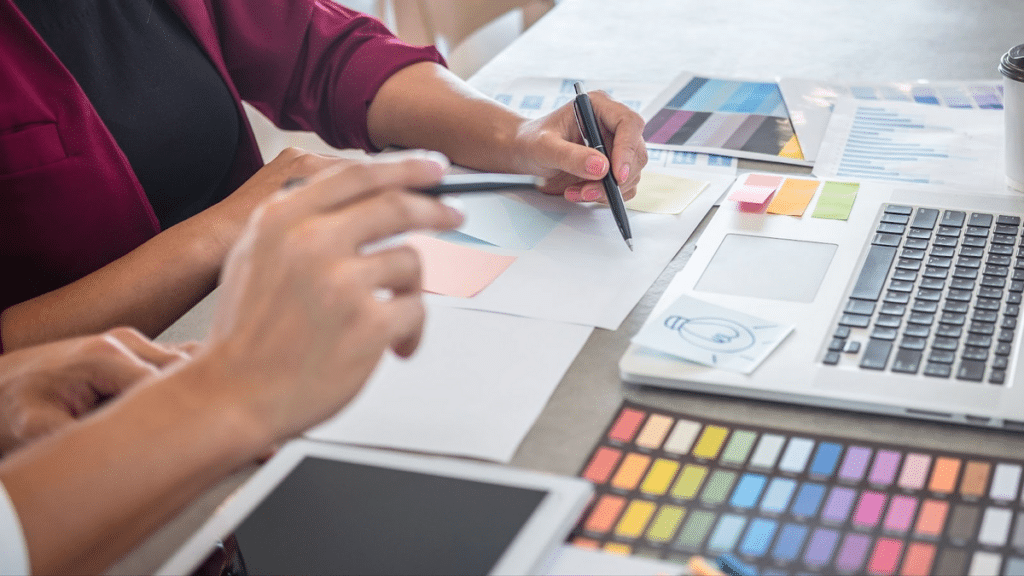 On completion of this course, you will be awarded a certificate that can be included in your portfolio.
Fundamentals of Graphic Design
If you frequent Coursera a lot, you must have noticed this course by Michael Worthington with amazing lessons on learning the principles of design.
The lessons are brief, straight to the point, and easily understandable.
At the moment, more than 500,000 students are taking the course, and that suggests a high success rate among people who have used it in the past.
The lessons are flexible, giving you the chance to study at your own convenient time.
The Fundamentals of Graphic Design course also includes multiple videos that improve your overall learning experience.
There are also mock questions or quizzes at the end of each chapter so that you can evaluate how far you've come.
The 15 hours course costs just $39 and there is also a certificate that is awarded on completing the course.
Adobe Photoshop Mastery
The Adobe Photoshop Mastery course was created by a Certified Advanced Adobe instructor and an award-winning Graphic Designer, Daniel Walter Scott.
He has more than 15 years of field experience in visual design.
This course has more than 100 succinct lessons that are easy to understand.
The lessons focus on how to do simple designs on photoshop and how to approach challenges while using graphic design tools
You will learn how to correct an image blur, you will be able to create logos, posters, and other visual styles.
The course also covers how to improve the performance of your Photoshop software in case it starts to run slow.
Another important feature is the money-back policy for any who may have purchased this course but later changed their mind.
The money-back period is one month.
It costs just $24 to buy the course and the entire duration is 13 hours and 20 minutes.
Pros and Cons of Learning Graphic Design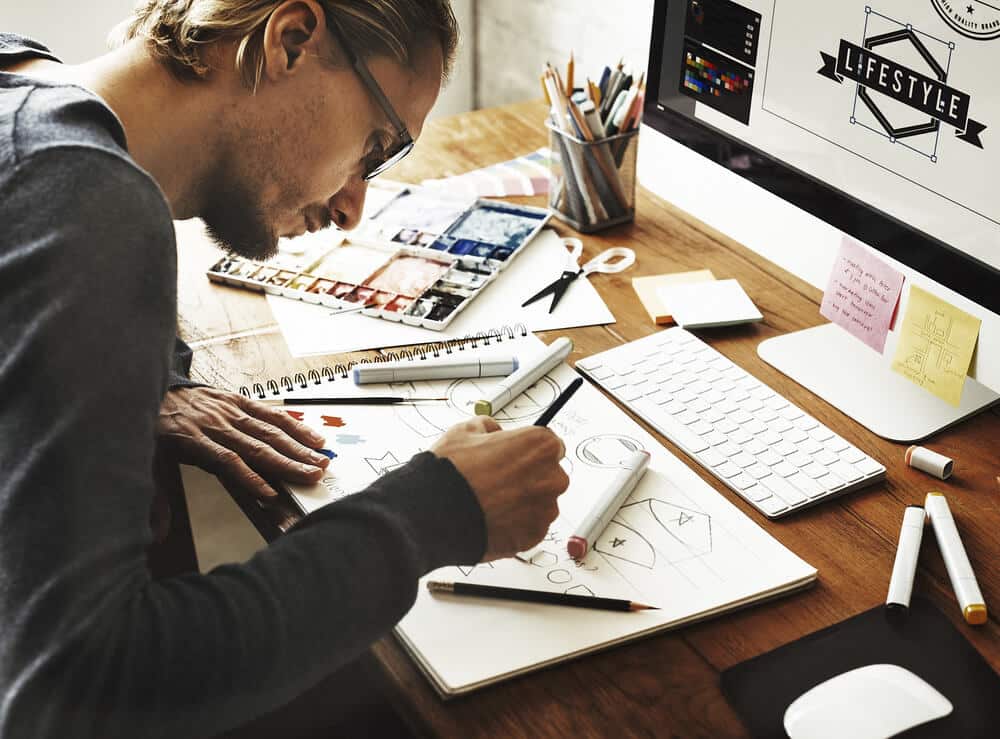 Pros
You get to make more money
Online every other skill you can acquire, you can make extra money while you work as a Graphic Designer.
Of course, this doesn't guarantee that you will be super-rich, but your financial standing will be more than the national average.
This will be even better if you have a regular job and only do graphic design when need be.
You can be as creative as you want
As a Graphics Designer, your mind is constantly thinking of newer and better ways to design either an existing design or an entirely new design.
Your brain works more thinks more and your eyes see more detailed pictures.
You can easily brainstorm an idea with your teammates (if you are working with a team).
Your brain will keep suggesting newer ways to do something, to shape or color some design work.
As you use the design tools, you will be dealing with new features and as you try each feature out, creativity is at work.
Outside of graphic design, this skill can be beneficial as you approach life's questions and uncertainties.
You will naturally include trying several approaches to each problem.
You gain a skill that is in high demand
Many industries and companies are going digital and your skills are an added advantage because there is not just a steady market but one where the demand will continuously be more than the demand for it.
You can become a major player as you embark on various tasks like designing a company's website, their advert animation, or just their logo or poster.
At this moment, if you used job alerts notification to search for Graphic Designers, you can be sure there are tons of jobs waiting for the best employee.
According to the U.S Bureau of Labor Statistics, the next 10 years are looking good for Graphic Designers as a stable demand is expected as more companies need the services of Graphic Designers.
You can work remotely
Working as a Graphic Designer is flexible and is not like the regular 9 to 5 employment where employees must be physically present on site.
Since most of the things you need to do are on your PC, you don't necessarily have to be on-site before delivering a good job.
Even if the weather condition is bad, you can keep working from your home, and at your pace.
Most companies that are hiring Graphic Designers prefer hiring workers remotely rather than onsite.
If you love remote work because of the flexibility it affords, graphic design is an option.
You can have multiple clients simultaneously
Here is another advantage of becoming a Graphic Designer: you can be employed by multiple companies.
As long as you get your scheduling right, you can deliver without jeopardizing the quality of work for any client.
Since you have to work on your computer and at home, the sky is not just your limit but your starting point.
Cons
A Competitive work environment
Graphic design is opening up gradually and there are several freelance Designers out there vying for the same position that you too are trying to get.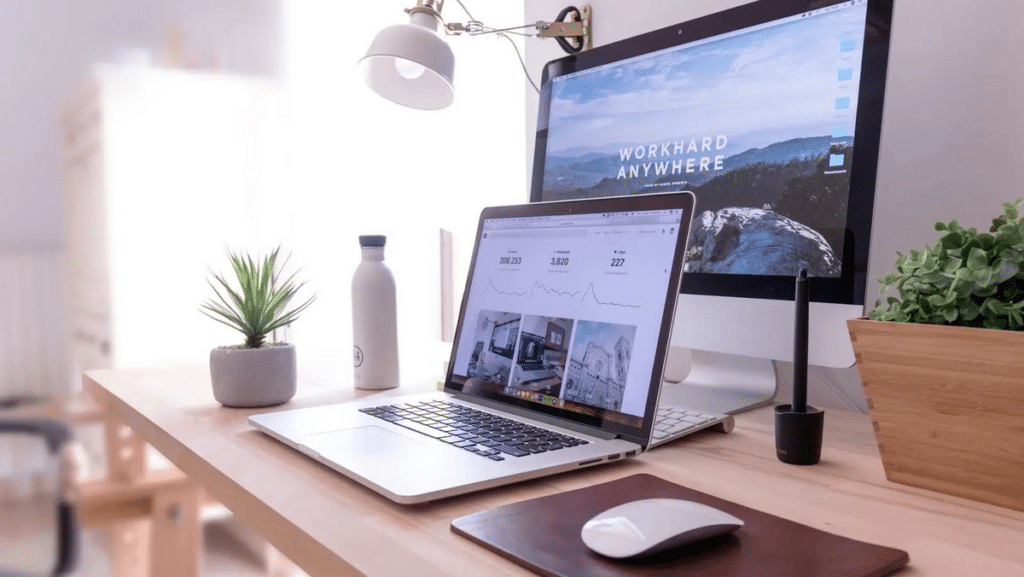 That means the graphic design job market is a little bit competitive.
Without a winning portfolio, it is almost impossible to get your dream job.
To get your desired job, you must work on getting your portfolio up to the best quality so that you can stand out among many candidates.
To improve your portfolio, you must try and include any standout design project that you either handled or that you were a part of.
If you attended a design school either online or in person, include it here too.
You can purposely design logos, animations, or simple ads just to include as you create your portfolio.
Be ready for criticism and insatiable clients
One of the most challenging parts of graphic design is that most customers require you to do exactly what they want and to follow all their job descriptions to the letter.
You also have to stick to their proposed budget while you give them your best design.
On completing the job, be ready for some criticism, especially if your design does not entirely meet up with what they were expecting.
The motto is that you should design to impress them.
If you get bad feedback, don't feel too discouraged.
Get back up and learn from each criticism.
At times, you may be required to edit a design.
If you wish to succeed on this path, you must give each client what they want.
This can be frustrating, but it all comes with the job.
Staying glued to the computer screen for long hours
Graphic design takes time, and almost in all cases, you have to keep staring at your PC screen till the job is done.
This can cause headaches due to the constant exposure to blue lights.
To combat this, buy an anti-glare or anti-blue light glass to filter the screen light and prevent it from giving you headaches or migraines.
Apart from this, doing the same thing every day can take a mental toll on the body.
Regularly create time when you will be away from your computer at regular intervals.
Sedentary lifestyle
There are many health disadvantages to living a sedentary lifestyle.
For instance, the human heart needs to be put to some measure of aerobics daily to keep an optimum blood flow to and from the heart.
But because you are always sitting in front of your computer, this may not be possible.
That is why you should schedule some physical activities or some aerobic exercises as a part of your daily routine to cancel out this sedentary effect.
The laziness scare
Sometimes, it is all too easy for the body to get used to a certain lifestyle.
As a Graphic Designer, adjusting to a physically demanding job later on in life can be difficult.
This is so because the body may have gotten used to sitting in front of a computer for an entire day.
If not careful, laziness can set in.
How To Build a Graphic Design Portfolio
To get any graphic design gig at this time, the importance of creating a winning portfolio cannot be overemphasized.
Follow these tips to create one:
Take online courses that include building a portfolio as a part of its curriculum
Go for courses that include take-homes and assignments in project designs so that you will have several projects to include in your portfolio. Assignments also provide hands-on training in the use of graphic design software
Outsource your portfolio to a professional rather than doing it on your own
If you will embark on creating a portfolio on your own, use a portfolio template online
A digital portfolio is preferred to a printed portfolio
Create an online presence through LinkedIn and other useful social media platforms
Follow and engage expert graphic design designers on social media like Twitter and Instagram
Read as much design books as you can find where you can find design resources
Common Issues Faced by Users and Working Solutions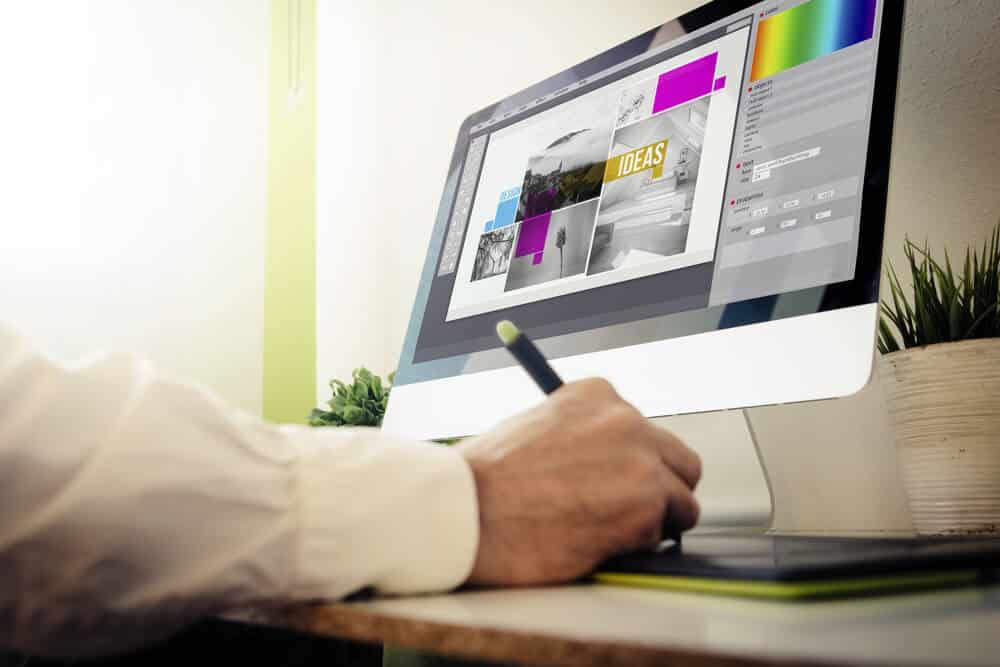 Staying Updated with Trending Designs
In the field of design, new trends surface each day, and sometimes keeping up can pose a challenge.
Also, trendy designs today can quickly fade into oblivion.
A good approach is to research trending designs daily and if possible, bookmark them.
There are design-related sites that you can explore.
Also, social media can become a good source of inspiration in digital design.
Staying Relevant
Consumer needs fluctuate and designs that were considered great can easily become obsolete.
Clients generally prefer relevant graphic designers with a good work history and a high success rate.
To stay relevant, follow these steps before approaching any project:
Understand what the client wants
Research the job
Consider the target audience
Collaborate with other graphic designers if need be
You can always stay ahead of others if you follow these processes.
Creativity with Fonts
Fonts can be that difference between "wow" and "oops."
Clients expect you to use your creativity with each task.
A good solution is to take a course that focuses mainly on topography.
Also, have a folder for new font styles on your computer.
Conclusion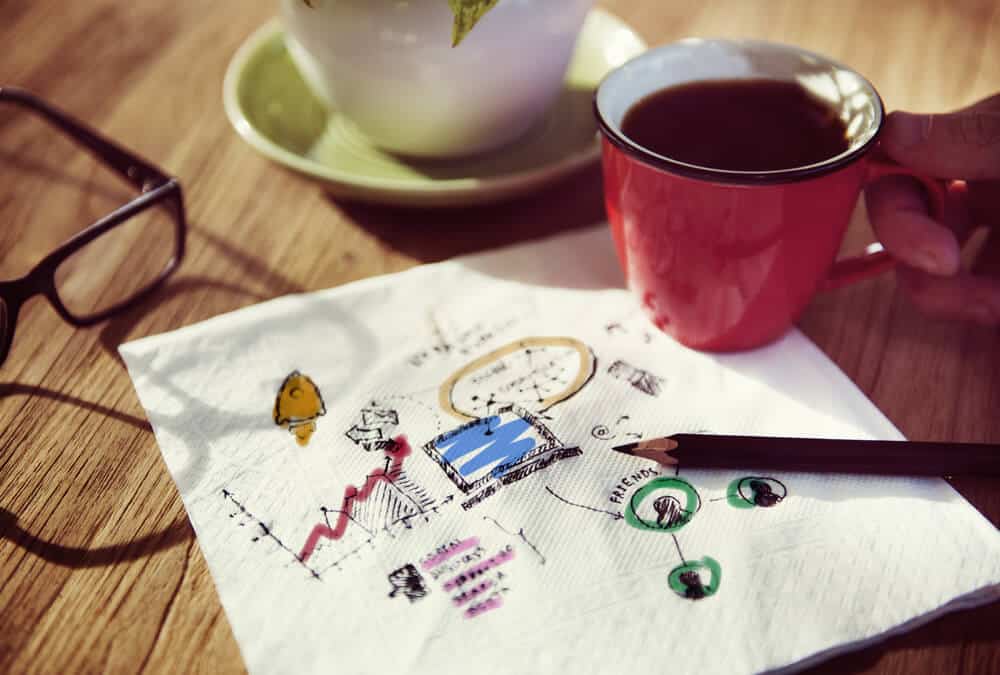 As emphasized in this guide, graphic design is not too difficult to learn.
But, you have to be dedicated because not all that starts the journey ever gets to the finish line.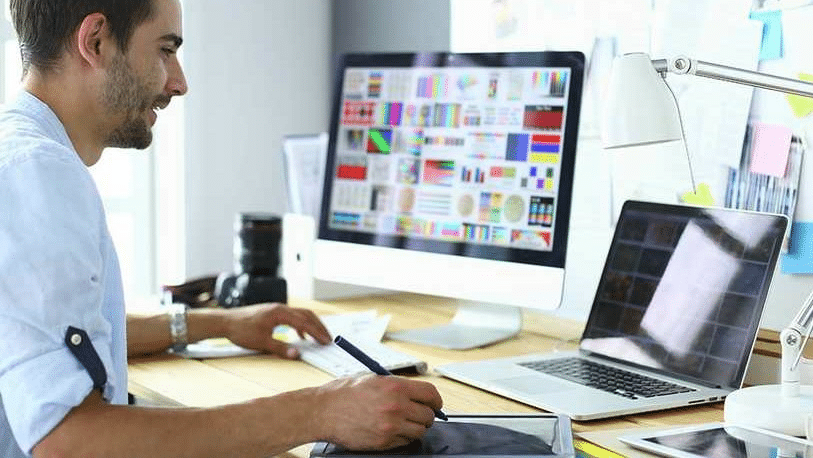 Also, staying relevant even after all the courses and experience can pose another challenge to professionals.
However, we hope that the tips in this guide can assist you to make a success out of this career.
FAQs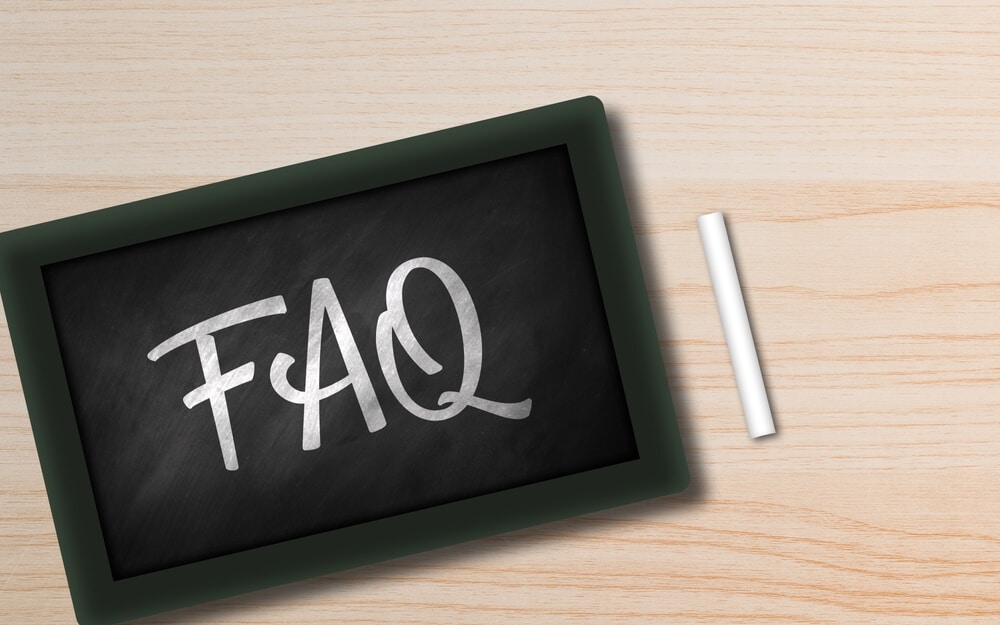 Is Graphic Design difficult?
Graphic design, like every other skill, requires a measure of dedication.
However, it is not too difficult.
You just have to realize that your creative thinking ability will be called to question in this profession.
You also need to learn the use of software in designing projects.
How do I start on the Graphic Design career path?
To start with, first familiarize yourself with the history of product design, the market, and start taking free courses on the use of software like Adobe Photoshop, Adobe Illustrator, and other graphic design toolkits.
Next, speak with those who have been on this career path for years.
Are Graphic Design templates reliable?
As a Graphic Designer, you are free to use any available tool that can make your job easier.
One such tool is a good template.
Expert Designers, Freelancers, and even advertising agencies use it all the time.
They are reliable and they lighten your load a little.
What skill set is required to learn design?
First, you must be creative, but not that super-creative.
Designs need changes every day and as a professional, you must be flexible enough to switch tones when necessary.
You also need to be patient because no matter how hard you try, there will always be critics.
What are Vector Graphics?
They are computer images that are created using simple mathematical commands.
They are used to fill spaces with shapes and lines during any design project.
Common examples of vector graphics are TrueType fonts, EPS, PICT, Postscripts, and WMF.
They are also created by freehand computer programs.
References