Welcome to another insightful piece on Cybersecurity Programs.
This article will look at the various types of Cybersecurity Programs and the general requirements.
Reading through this piece, you will know the top Cybersecurity Programs available and how to choose the right program.
We will examine the following points:
Cybersecurity Programs – Overview
General Prerequisites
Cybersecurity Program Types
Choosing the Right Program
Top Cybersecurity Programs
If you're ready, let's begin!
Cybersecurity Programs – Overview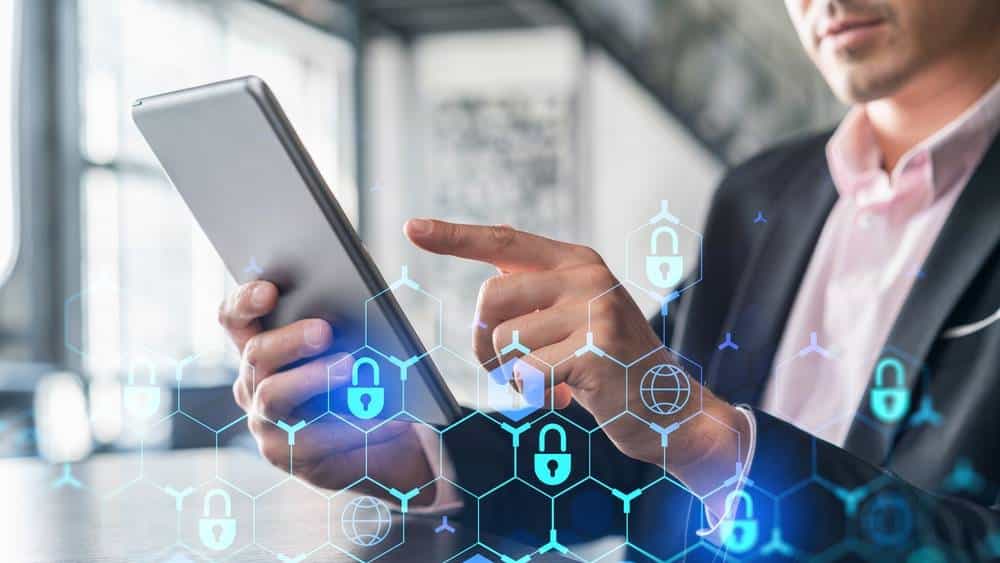 Cybersecurity professionals put in a lot of effort to ensure that sensitive information does not fall into the wrong hands.
These wrong hands include hackers, who exploit security flaws in network systems.
Cybersecurity experts are employed in practically every sector of the economy and are tasked with promptly responding to threats in the real world.
Still, higher-level employment demands various technical information technology skills and sophisticated analysis capabilities, often found in Bachelor's degree programs.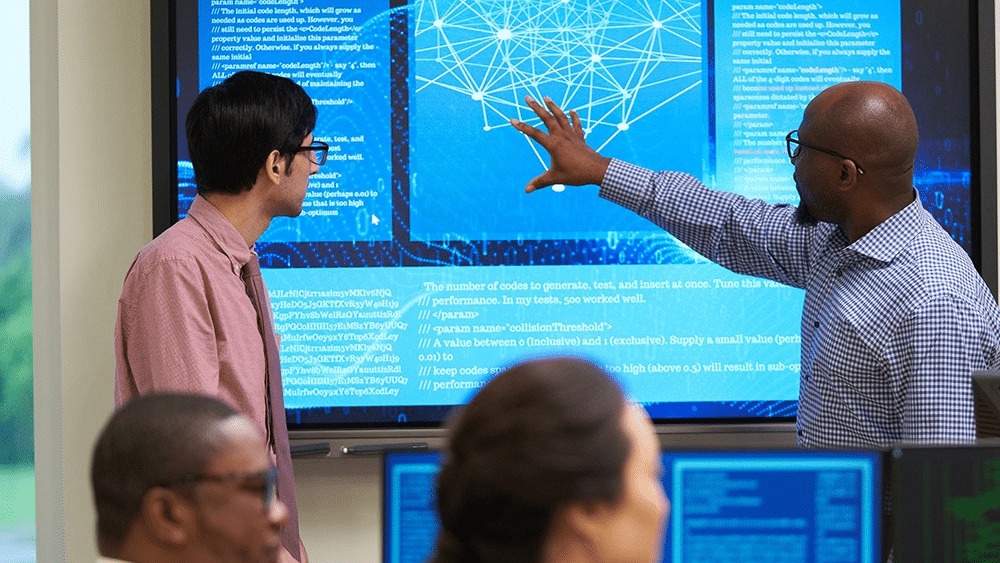 Most occupations require a Bachelor's degree or a related discipline such as information systems or computer science.
Both are typically earned after four years of study.
Students are equipped with the analytical and technical skills necessary for successful jobs in the field of Cybersecurity through completing a curriculum in programming and statistics, as well as studies in ethics and computer forensics.
Students considering pursuing a degree in Cybersecurity should first determine whether or not the program they are interested in is approved and whether or not it is in line with their desired job path.
General Prerequisites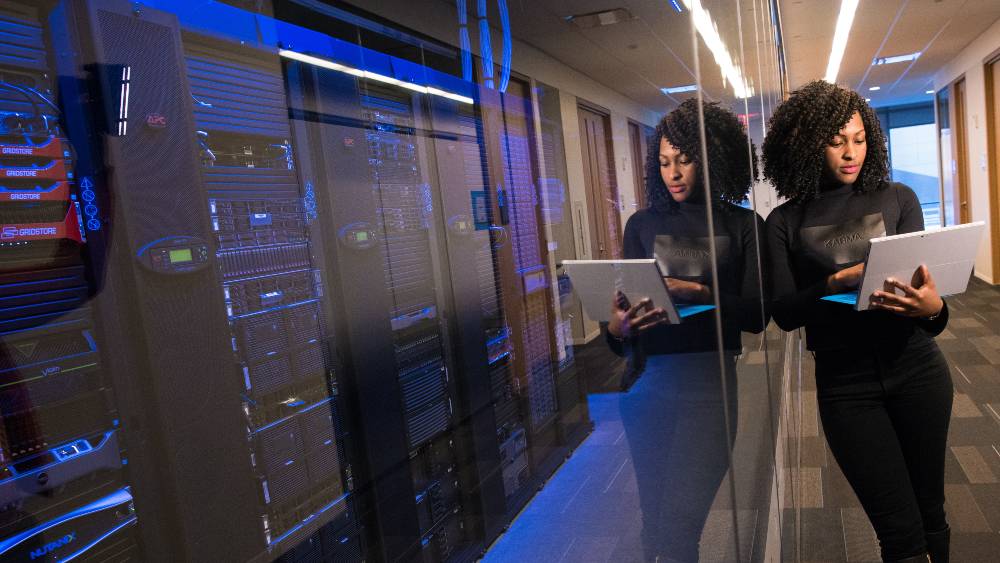 The requirements for entering a program and school can differ greatly.
On the other hand, if you want to become a Cybersecurity Engineer, you should start your training in high school by taking courses in applied science, mathematics, and computer science.
To effectively communicate with your organization or clients, you must have strong writing skills.
To move up into roles that need greater responsibility, you'll need to earn at least an Associate's degree at the very least.
Cybersecurity Program Types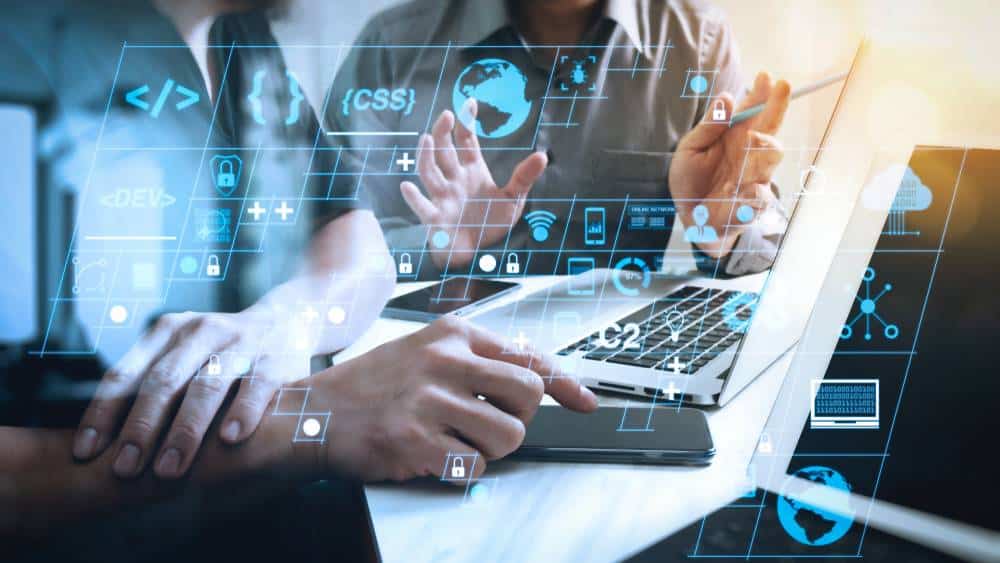 There are educational opportunities accessible in the field of Cybersecurity at every level, from the Associate's degree to the Doctoral level.
Students can earn degrees in Cybersecurity online or on a traditional college campus.
Students at every degree level are prepared for a range of different choices, from jobs at the entry-level to positions in the academic field.
Before selecting one, students should first determine whether or not a Cybersecurity curriculum would help them achieve their objectives.
Associate Degree
You can complete an Associate degree curriculum in two years and is suitable if;
You are progressing toward obtaining an entry-level job as a computer support technician or a career linked to this field
You already have experience in the sector, but you feel that you should have another qualification
You want to get into a degree program in computer and network security
The coursework covers various software and hardware vulnerabilities, firewalls, and intrusion detection.
Students in many programs are also prepared for certification examinations, such as the CompTIA Security+ exam, which is frequently necessary for full-time work.
Bachelor's Degree
You can earn a degree in a field closely linked to Cybersecurity, such as computer science, engineering, or mathematics.
The courses of a program leading to a Bachelor's degree are organized in a manner comparable to a degree in computer science.
After that, students are given a chance to go deeper into more complex subjects such as ethical hacking and cryptography.
Graduates can work in various computer-related fields, including Information Security and Cybersecurity Analysis.
Master's Degree
Students who enroll in the Master's program get the skills necessary to become highly skilled practitioners to defend critical computer networks against assault.
Studying fundamental technologies, including digital forensics, biometrics, and cryptography, are among the topics covered in the coursework of these programs that last for two years.
Students graduate as Vulnerability Analysts, Security Architects, and Penetration Testers.
Developing security protocols and services is a field that some students hope to pursue after graduation.
Certificate Program
For working people who wish to broaden their knowledge of Cybersecurity or add credentials to their resume, various educational institutions, including schools and universities, now offer certificates in the subject.
Students investigate the fundamentals of computer system security, including methods for warding off and defending against cyber-attacks.
Students understand cryptographic methods, legal concerns on digital forensics, and computer security through studying these topics in the context of computer security courses.
Most credentials can be completed online in as few as 18 credits.
There are many distinct certifications available in Cybersecurity, and they can be broken down into three categories; technology, management, and related topics.
Doctoral Degree
The Doctor of Science degree offers students with a strong computer science background the chance to advance their existing computer science focus with information technology security research.
Students receive training in the most up-to-date methods for doing specialized activities associated with cyber operations.
Graduates can contribute to organizations in the intelligence community, law enforcement, and the military, in addition to data companies.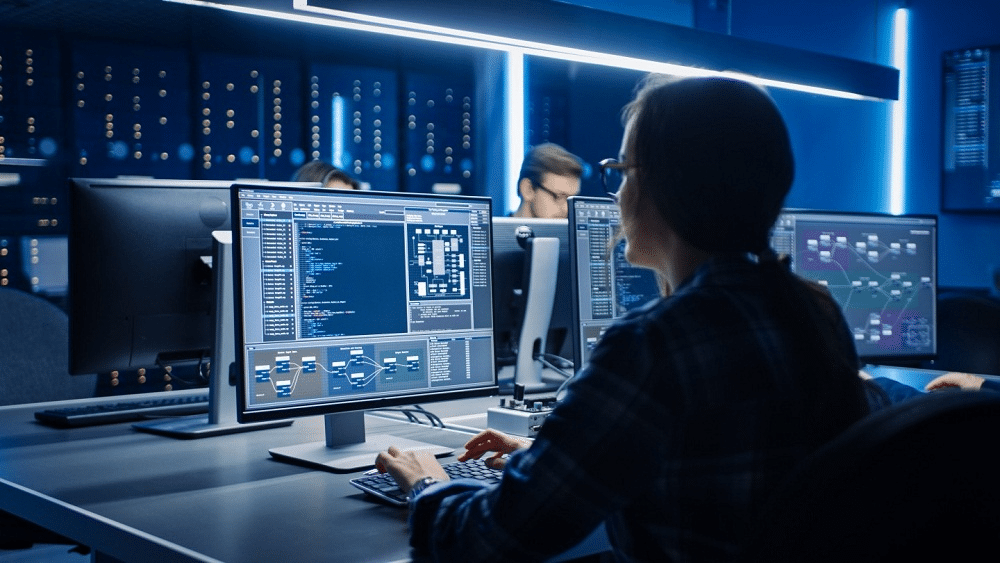 To earn a Doctor of Science degree, students often need up to five years to finish the program, which also requires completing a dissertation.
Even while there are degrees you can complete online, students are typically expected to participate in annual research seminars on campus.
Choosing the Right Program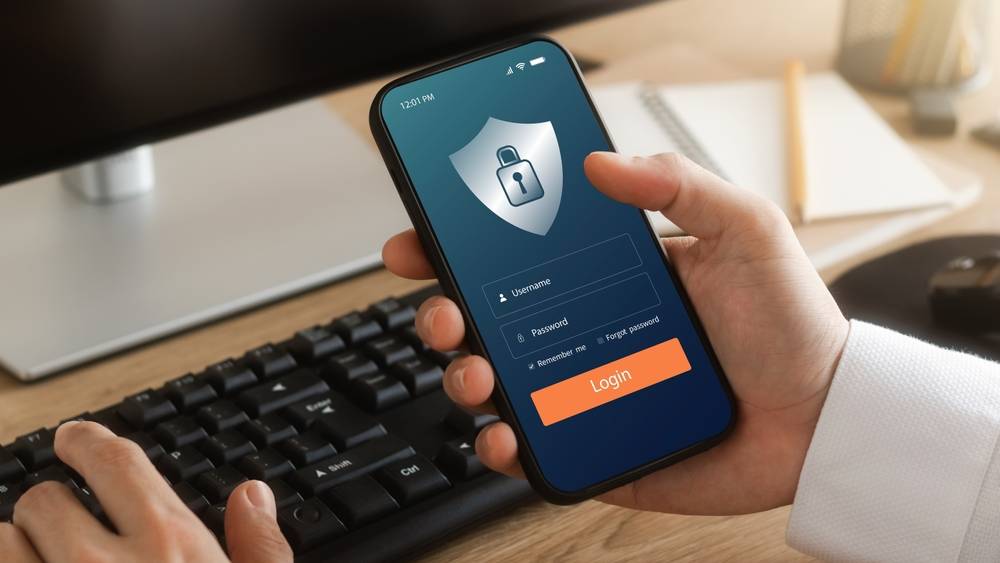 The discipline of Cybersecurity is primarily concerned with the protection of networks and data on a variety of different levels.
When earning a degree in Cybersecurity, students have various alternatives available.
These possibilities include traditional on-campus and traditional online programs that have been recognized.
For people who are undecided about which level of education they wish to pursue, the following options are available to them:
Option 1 – Online Program
It's possible that you've always been interested in working in Cybersecurity.
Still, due to the conflicting demands of your personal and professional lives, you haven't yet sought a degree in the subject.
You may require a program that enables you to attend lessons at a time and place of your choosing while doing so from the comfort of your own home.
In addition, you are likely interested in locating an online institution that has been granted accreditation, and that has a program for students interested in Cybersecurity career opportunities.
If all of these things are true, then the best option would be to enroll in a Cybersecurity school that is offered entirely online and has received appropriate accreditation.
Option 2 – Associate Program
Let's imagine you have doubts about whether or not you should investigate your choices regarding Cybersecurity.
You may be considering enrolling in a program that allows you to learn about all aspects of Cybersecurity on a general level.
After completing this program, you may decide whether or not you want to continue your education by enrolling in a degree program that lasts four years.
If you are positive about any of these situations, enrolling in a program leading to an Associate's degree is a great option.
Option 3 – Bachelor's Program
After keeping up with the tales published in the media about businesses that have suffered large data breaches, you have decided that you want to work in Cybersecurity Analysis and make a difference.
If this is the case, earning a Bachelor's degree is an excellent option.
Option 4 – Master's Program
After gaining experience in the field of Cybersecurity for several years, you have decided to perfect your talents and become an expert in cryptography.
Therefore, a Master's program will be the right option.
Option 5 – Certificate Program
You currently hold a Bachelor's degree and may decide to enroll in a Master's program in the future on a full-time basis.
You have decided that getting experience in digital forensics is a priority at the moment, so you will enroll in classes that will prepare you for a Master's program in the future.
Certificate programs that are meant for ongoing study are your best option.
Top Cybersecurity Programs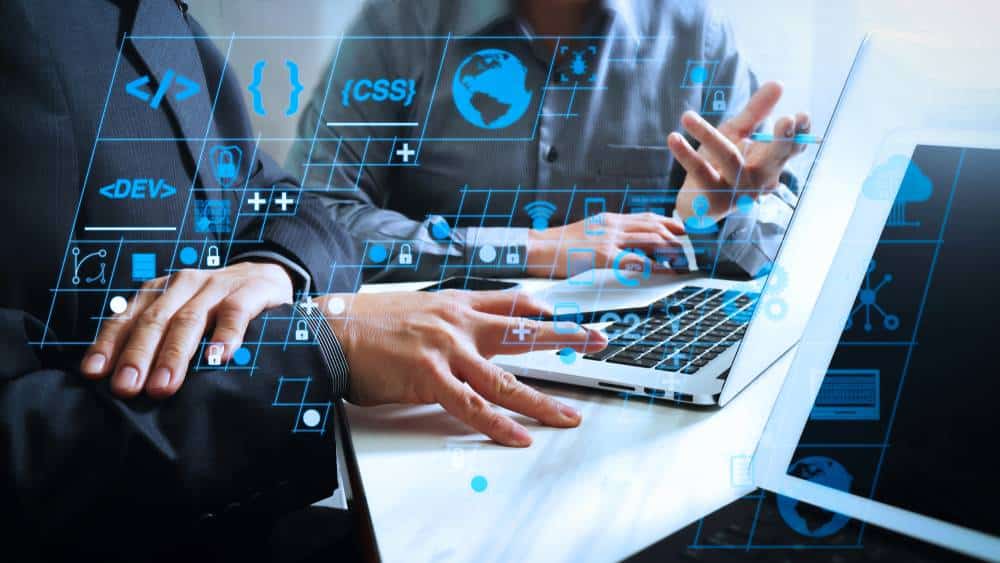 Because the risk posed by cybercrime is so widespread, we need millions of highly trained Cybersecurity workers to protect our identities, data, internet networks, and financial assets from the hands of highly competent cybercriminals.
It has opened up a wealth of great Cybersecurity employment prospects for individuals with the appropriate mix of education and experience.
It has also inspired the academic community to develop various Cybersecurity degree programs on-campus or online.
These are a few of the most effective online safety programs currently accessible;
USAF Academy-Colorado (Online)
Located within the USAF Academy, the school offers a Bachelor of Science degree in Cyberscience that is very high quality.
By participating in Bachelor's degree programs, learners can acquire the knowledge and abilities necessary to attain roles in their profession.
Coursework in fundamental subjects, such as mathematics, is completed by the students.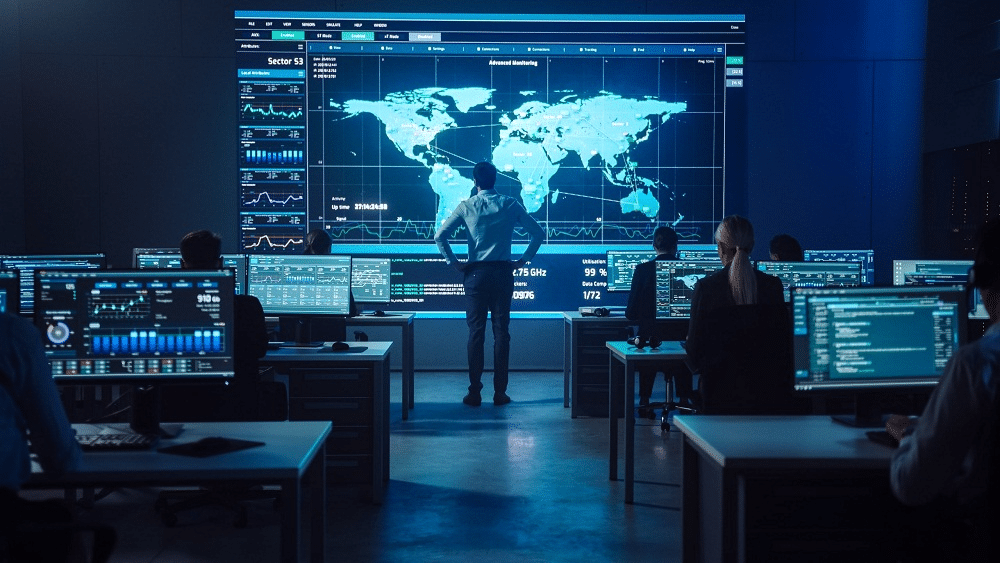 The knowledge acquired in general education classes is a foundation for the student's major coursework information.
Graduates who have completed a minor in their field of study frequently have an advantage over their peers when applying for specialized, high-paying employment within their profession.
Taylor University – (Online)
Earning a degree from Taylor University opens the door to more chances in the workforce and higher levels of responsibility.
Students at the institution can pursue a Bachelor of Science degree in Computer Science with a concentration in Cybersecurity.
Candidates for degrees obtain the experience and education necessary to fill roles within their chosen professions after completing their studies.
Undergraduate students must fulfill the institution's general education requirements by attending classes in subjects such as the liberal arts.
Learners begin their major coursework with classes specific to their study area once they have completed their general education requirements.
Graduates' competitiveness in the job market for specialized positions can improve by adding a minor to their Bachelor's degree.
Carnegie Mellon University – On-campus
The university provides students with several degree options in Information Technology and Cybersecurity through its Information Networking Institute.
It is frequently listed among the greatest schools and institutions in the United States, and its wide campus makes it an excellent choice for students from other states and countries.
The NSA and the Department of Homeland Security have recognized the university as a Center of Academic Excellence (CAE), qualifying graduates for employment opportunities in the government.
Florida State University – Online
The Florida State University offers several programs that can be completed on campus or online.
Math and English are compulsory subjects for students to finish as part of their general education requirements.
Bachelor's degree programs are designed to assist students in acquiring knowledge and abilities that are valuable to employers and can be applied to various contexts.
Learners will acquire specialized knowledge in their chosen field while enrolled in main classes.
Those who want to get a Bachelor of Arts degree might tailor their undergraduate education by adding a minor.
Because it is a recognized educational establishment, the college is eligible to hand out federal funding.
The school offers student support services both in-person and online.
Academic success can be increased for students through both peer and professional tutoring.
DePaul University – On-campus
The NSA and the DHS recognize this educational institution as meeting their standards for accreditation.
Additionally, the school is home to an active Cybersecurity student organization known as the Security Daemons.
The university's graduates in the field of Cybersecurity have found employment with prestigious companies such as McDonald's, Microsoft, Apple, Discover, and Paylocity.
The school incorporates the dedicated CORE platform for gamification-based Cybersecurity teaching into its curriculum.
Students can mimic surveillance and attacks and solve live forensics problems, enabling them to learn in an atmosphere similar to a game.
The University of West Florida – Online/On-campus
A Bachelor's degree is an option for prospective students.
Mathematics and English classes are included in the general education requirements students must complete getting a Bachelor's degree.
The curriculum at the Bachelor's degree level places emphasis on the information and abilities that companies value.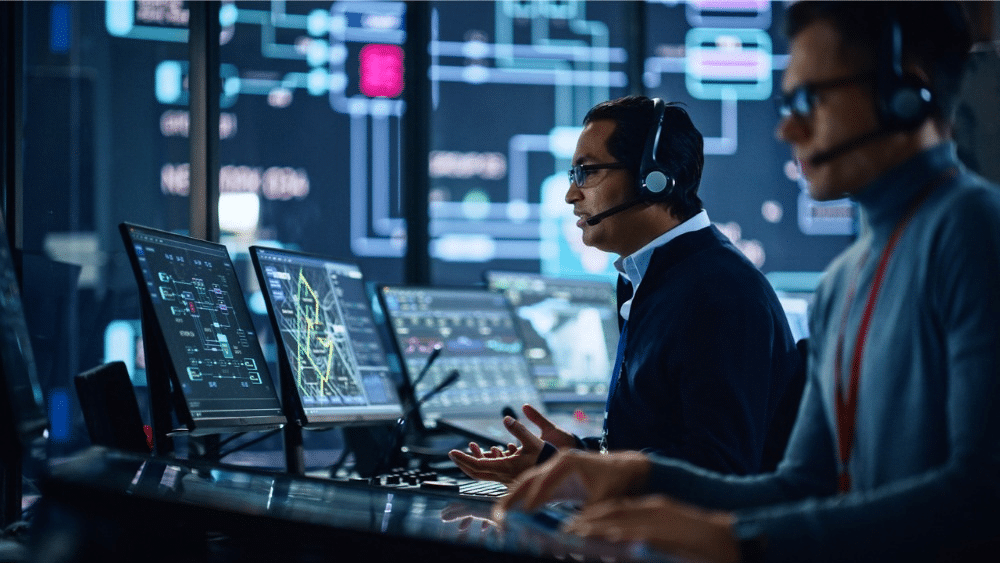 Students receive education in courses pertinent to their major while simultaneously receiving credit toward that major.
Learners who participate in the authorized programs at the institution are better equipped to succeed in the workforce or Master's degree programs.
The completion of a Bachelor's degree program usually takes a total of four years.
Conclusion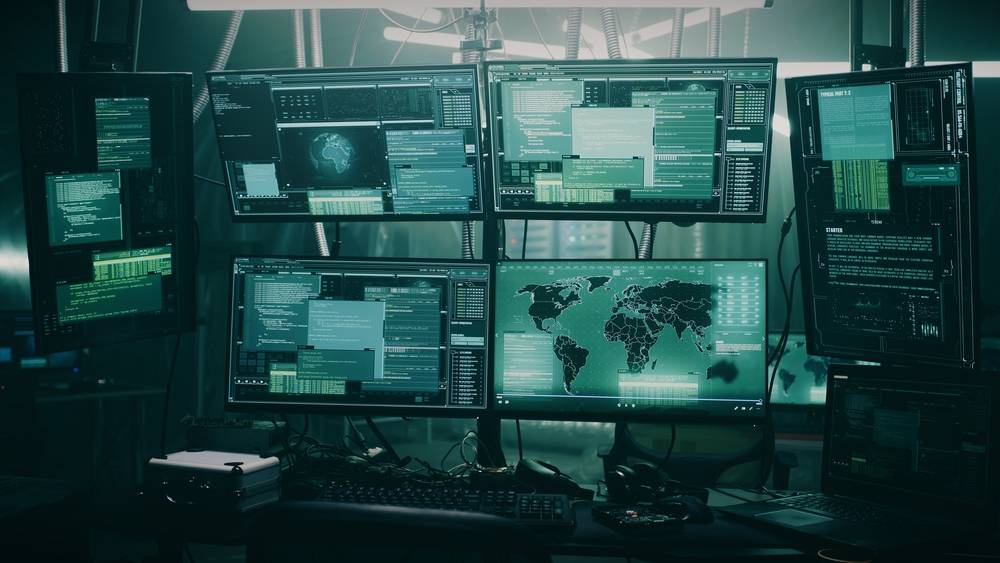 With an annual compensation of $76,603 on average, working in Cybersecurity is one of the highest-paying technical positions currently available.
Make sure that the principles of Cybersecurity, as well as Programming, Privacy and Ethics, Governance, and Information Security Issues, as well as a Capstone Project, are all included in the curriculum of the college you choose to study Cybersecurity.
The excellent schools for you may differ based on your education level and the path you want to take.
Be sure to do a thorough study before narrowing down your options for a course.
FAQs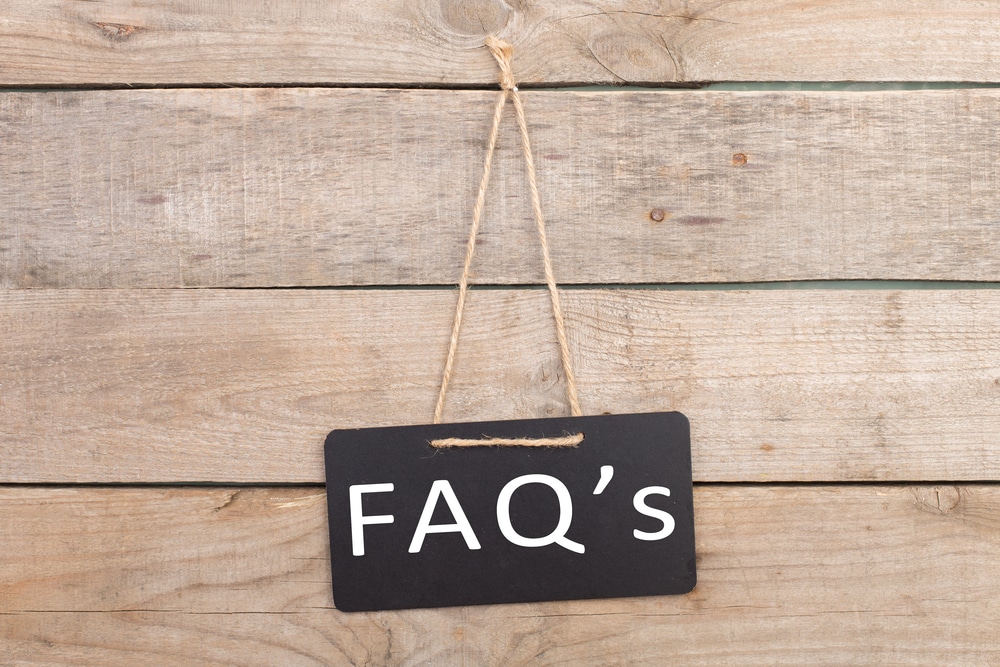 How long is Cybersecurity school?
The completion of a degree in Cybersecurity typically requires between 120 and 125 credits and takes a total of four years.
To graduate with an advanced degree, such as a Master's in Cybersecurity, students must often complete thirty-six (or more) credit hours in two years.
Is Cybersecurity hard?
Studying Cybersecurity can be difficult, but it doesn't have to be, particularly if you have a strong interest in computers and other technological devices.
If you take an interest in the technologies you're working with and cultivate that interest, you can discover that difficult abilities become simpler to master.
Is Mathematics required for Cybersecurity Programs?
Math is not required for most entry-level and mid-level professions in the Cybersecurity industry.
Although many graphs and data analyses exist, the required math isn't extremely advanced.
However, you can succeed if you have working programming knowledge (such as python) and the capacity to address issues.
Is calculus used in Cybersecurity?
In most cases, calculus is not required at any level of education in Cybersecurity, even the undergraduate level.
However, students must complete one or two math courses to graduate from most Cybersecurity Programs; nevertheless, most of the time, these courses will not focus on calculus.
Can I learn Cybersecurity on my own?
Self-education is an option for learning Cybersecurity, just like any other field.
Now that we have the internet and many resources available online, it is possible to learn practically anything without going through the more conventional means of education, such as attending college or university.
References