Hi, Welcome to this exciting graphic design article!
In today's article, we will highlight the definition of graphic design, the duties of a Graphic Designer, and the future of the graphic design industry.
By the end of this comprehensive article, you will be able to make intelligent career decisions concerning the graphic design career.
In particular, we will explore the following critical areas:
The definition of graphic designing
Types of graphic design
Duties of a Graphic Designer
Top Qualities of a Graphic Designer
Let's dive right into the article!
Introduction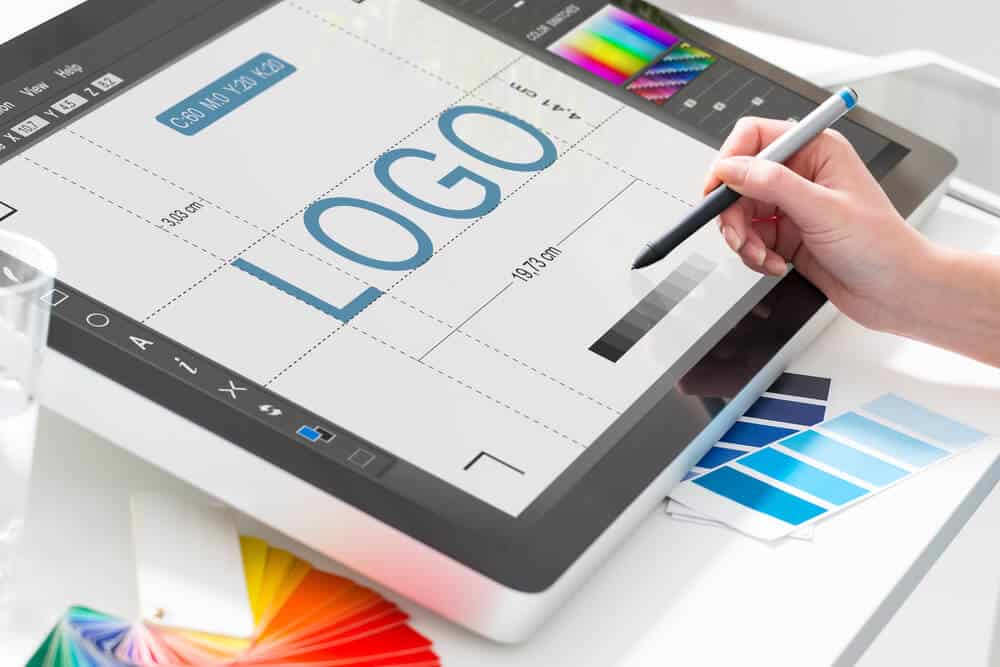 Graphic design is nothing new in our current world.
Everyday you interact with graphic designs from billboards, product packaging and even on your phone.
The relevance of graphic design in visual communication is unquestionable, finding uses in numerous industries, including:
Web designing
Manufacturing
Social media
Marketing and advertising
Animation
Construction
But what exactly is graphic designing?
Continue reading as we define Graphic Design.
What is Graphic Design?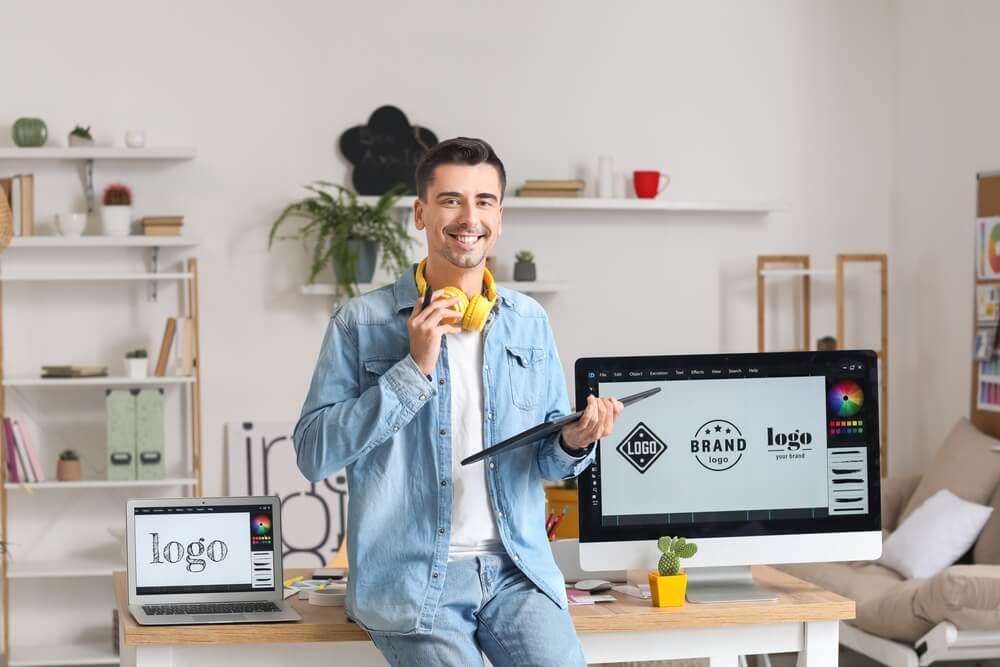 Graphic design definitions vary, but generally, graphic design refers to the art and science of using visual elements to communicate to a particular target audience.
Graphic Designers are actively involved in planning and executing visual design projects with a specific outcome.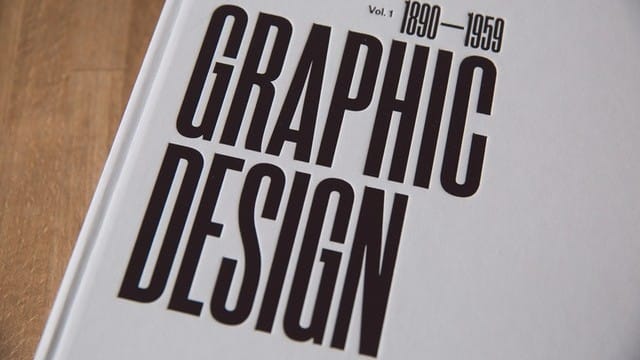 Graphic design involves using graphic design tools to create pictures, logos, video clips, charts, infographics, diagrams, and other visual elements.
Additionally, graphic designing is also concerned with the technical aspects of design projects, including designing page layouts, color schemes, and template designs.
Examples of graphic design include creating brochures, product packaging, magazine layout, and designing wedding or business cards.
The applications of graphic designing are not only limited to designing and creating visual content but also upholding the principles of design.
Continue reading to understand the different types of graphic design.
Types of Graphic Design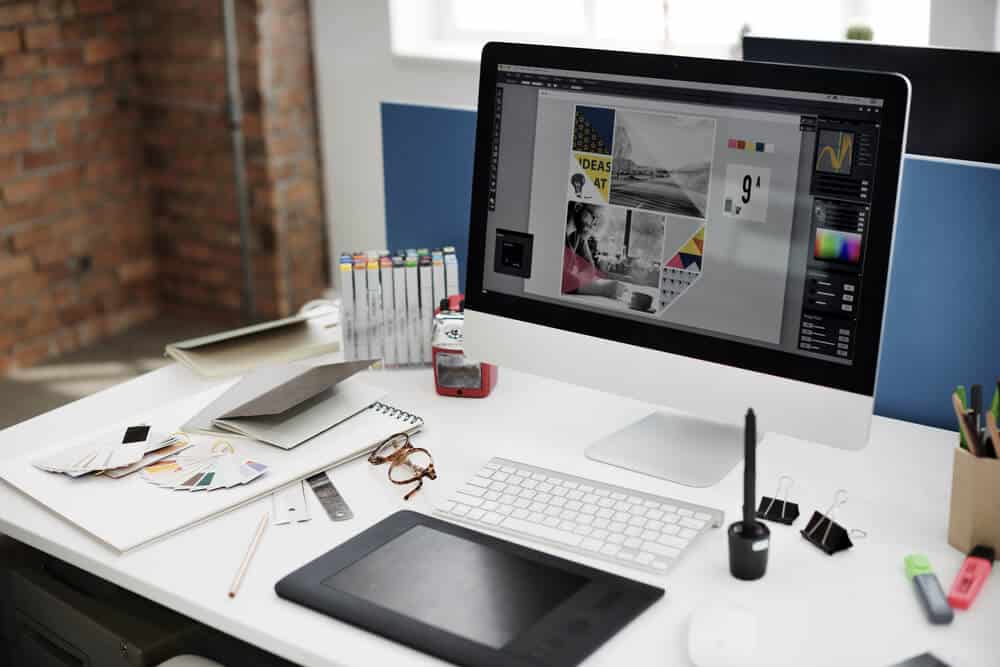 Different types of graphic design exist depending on the target audience, industry, and design objective.
Here are a few of the popular types of Graphic Design:
Web Designing
Web designing refers to the different processes applied to a website to make it visually appealing and improve the overall user experience.
A Web Designer is responsible for a website's visual design, and their duties include:
Creating page layout
Identifying an appropriate color scheme
Determining font size and style
Improving functionality and website speed
Including content management system (CMS)
Creating user-friendly icons, tags, widgets, and other functional features
Web designing is integral to the web development process and ensures that websites are user-friendly, practical, beautiful, and easy to use.
2. Advertising and Marketing Design
Graphic Designers play a huge role in advertising and marketing, producing eye-catching adverts that drive sales.
The primary duties of Graphic Designers in the advertising and marketing space include:
Creating eye-catching, relevant, and customer-centric advertising materials, including brochures, logos, and product packaging
Liaising with Art Directors and other team players to create effective marketing campaigns
Applying design principles when creating advertising materials
Creating digital media advertisements
Typical examples of Graphics Design products within the advertising industry include creating:
Brochures
Newspaper and magazine ads
Social media advertisements
Email and infographic marketing templates
Billboards, posters, and banners
Vehicle wraps
Graphic Designers in the advertising industry hold different job titles, including Creative Director, Graphics Artist, Art Directors, and Illustrators.
3. Animation and Motion Graphic Designer
Animation and motion graphics is a popular and fast-growing graphics designing category that focuses on digital graphics that portray movement.
The graphic and animation specialization is responsible for creating interactive GIFS, emojis, animations, and other forms of special visual effects.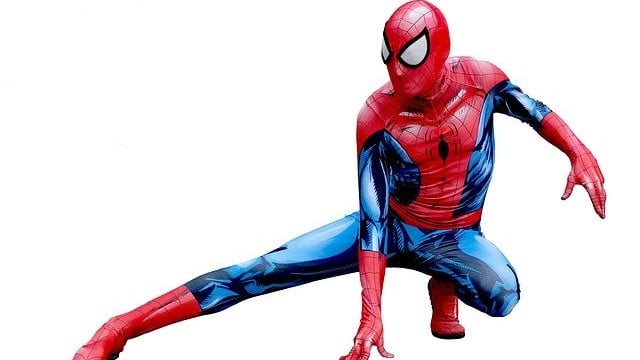 Motion Graphics Designers often work with graphic design software to create visually advanced animation and motion graphics elements.
Animation and motion design graphics are popular in social media, movies, internet banners, animated texts, cartoons, and video games.
Typical careers for Graphic Designers in animation and motion graphics include Illustrators and Motion Graphic Designers.
4. User Interface (UI) Designer
UI designing focuses on creating interactive design elements on hardware (phones, computers, tablets) and software (mobile apps, websites, browsers) that improve usability.
The typical duties of a UI Designer include:
Evaluating customer data to understand user requirements
Creating easy-to-use widgets, tabs, menus, buttons, and icons
Collaborating with other team members in creating design elements that enhance clients interaction
Optimize existing UI design templates to make them more effective and easy to use
Typical areas of interest for UI Designers include themes, web pages, dashboards, game interfaces, and app designs.
5. Packaging Design
Packaging design is among the most common forms of graphic design and focuses on creating attractive packaging visuals that grab the buyer's attention.
Various industries, including cosmetics, food, pharmaceuticals, manufacturing, and construction, rely heavily on packaging design to push sales and maintain brand loyalty.
Packaging Designers are responsible for brainstorming and creating eye-catching product designs that maintain brand identity while growing sales.
In the packaging space, Graphic Designers take up different job titles, including Branding Designer or Brand Identity Designer.
6. Environment Design
Environmental design refers to the form of graphic design and visual elements often used as signages in the transport and architecture industries.
Common environmental design examples include terms like sharp corners ahead, beware of falling rocks, or children crossing.
Environmental designs play a critical role in ensuring the safety and well-being of people when navigating through buildings, motorways, and other civil structures.
7. Video Game
The gaming industry has seen tremendous growth in the last couple of years due to the rapid growth of gaming technology and an increasing number of gaming enthusiasts.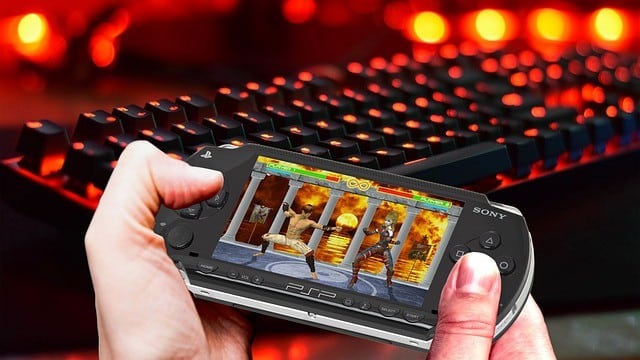 Video arts and graphics is now a significant employer of Graphic Artists who creates high-quality video graphics and animations.
The typical duties of a video game Graphics Designer include:
Creating interactive video game interfaces
Developing and creating exciting video game characters
Developing interesting game themes and backgrounds
Create social media art and other marketing materials for the video game
You can take up different graphics design job titles in the gaming industry, including Art Director, UX/UI Graphics Designer, or Creative Director.
8. Publication Design
Publication design is among the most common forms of graphic design, primarily focusing on print media.
Graphic Designers in the publication design space work closely with editors and authors to create article graphics that complement the written content.
Publication Designers often work on books, magazines, newspapers, ebooks, directories, newsletters, and catalogs.
Typical duties of a Publication Designer include:
Creating graphic designs for magazine and book covers
Creating typography and illustrations in publications
Designing page layouts using computer graphic design software
Identify appropriate typefaces, color schemes, and fonts for publications
Incorporate different forms of visual art to make publications more aesthetically appealing
Publication Designers often work in print media and hold various job titles, including Graphic Designer, Art Director, Digital Designer, Layout Artist, and Book Designer.
9. Corporate Design
Corporate design is a critical marketing tool for large companies that wish to cement their brand identity with their customers.
When dealing with corporate design, Graphic Designers concentrate on colors, symbols, shapes, designs, and other forms of visual art that identify a company.
Corporate Designers follow a company's brand guidelines when creating their letterhead, signboards, business cards, product packaging, and other forms of company identification that improve brand identity.
Typical Corporate Designer includes:
Creating marketing visuals focusing on brand guidelines
Identifying the best color schemes, layout, and fonts for marketing
Creating company logos, letterheads, and other identification elements
Create murals and other fine art elements that portray brand identity in company spaces
There you have it.
These are the most common forms of graphic design.
Please note that graphic design is fluid, with overlaps between the different forms of graphic designs.
Let's discuss the duties and responsibilities of Graphic Designers.
Duties of a Graphic Designer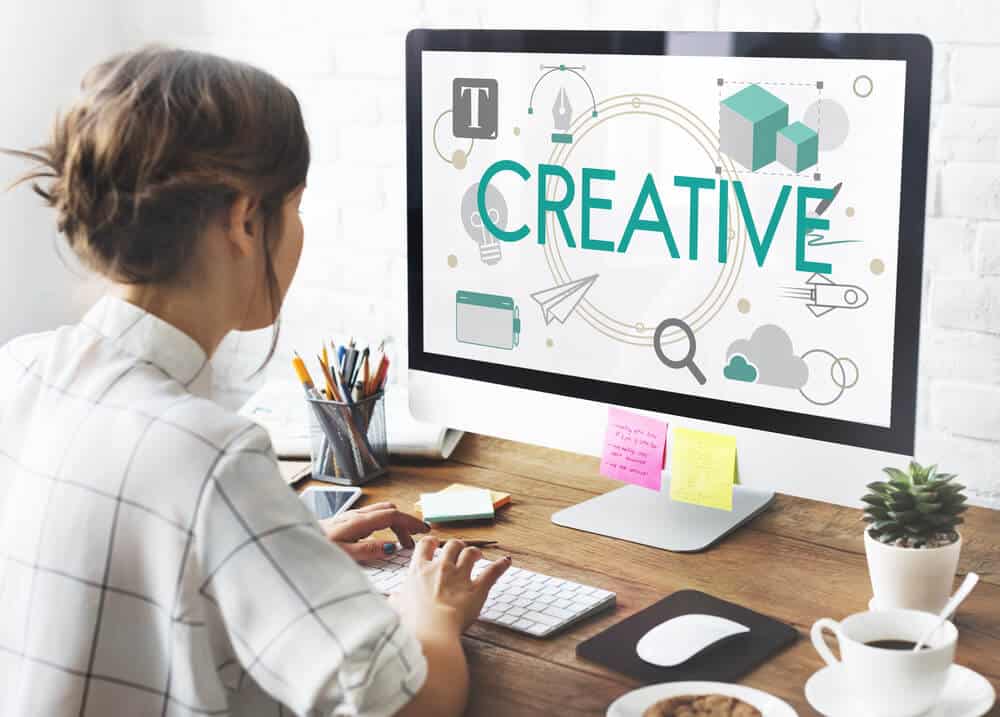 Graphic Designers provide a variety of services depending on the industry, job title, and organization.
Here are some typical duties of a Graphics Designer:
1. Client briefs
Graphic Designers work closely with their clients to ensure they produce high-quality work and satisfy their client's expectations.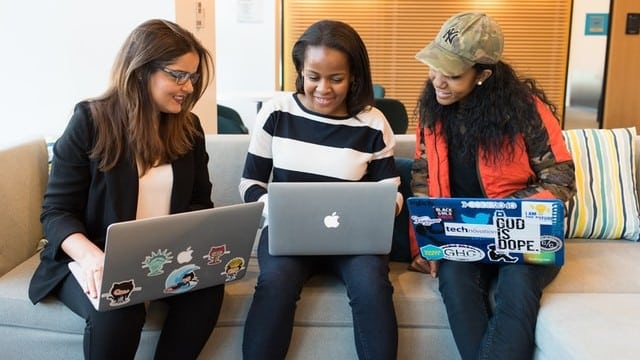 During client briefing sessions, Graphic Designers will typically:
Get to understand the client's graphic design requirements
Offer suggestions and examples of graphic design templates
Understand the scope of work
Determine their client's budgets
Understand the client's special considerations for the graphic design project
Client briefing is the most critical aspect of the graphic design creation process, ensuring that Graphic Designers produce excellent work.
2. Create Graphic Design Templates
The Graphic Designer is responsible for conceptualizing and creating graphic design templates.
Graphic design templates help clients and Graphic Designers determine the final product's effectiveness, usability, and success.
Design templates also help reduce errors and allow editing of graphic designs during the production process.
Types of graphic design templates include logos, email, infographics, social media, business cards, and web templates.
3. Use Graphic Design Software
Apart from using their graphic design skills, Graphic Designers extensively use graphic design software to create packaging, advertising, and marketing materials.
Standard graphic design software includes Adobe, Adobe Photoshop, Adobe Illustrator, GIMP, Paintshop Pro, and CorelDraw.
Graphic design software offers flexible handling, reduces costs, saves time, and improves design quality.
4. Plan the Design Process
Graphic design work is a multi-step activity that involves several steps and processes.
A Graphic Designer is responsible for planning the graphics design process and satisfying design objectives with minimal disruptions and within the design budget.
Common graphic design steps involve brainstorming design concepts, creating sample design, editing, creating the final product, collecting feedback, and making corrections.
5. Produce Graphic Work
The core responsibility of a Graphic Designer is to produce different graphic designs depending on the client's needs.
Graphic Designers are responsible for creating letterheads, business cards, logos, packaging designs, web designs, interface designs, game designs, and environmental designs.
The scope of a Graphics Designer's creative duties depends on their graphic design specialization, client requirements, and design medium.
6. Define Design Parameters
As an expert, the Graphic Designer helps clients set design parameters for graphic design projects.
The Graphic Designer will help the client choose an appropriate color scheme, size, typography, font, design layout, shape, and texture for the design project.
Incorporating graphic design elements allows the final visual design product to be practical, functional, and professional.s
Graphic Designers have many more duties and responsibilities, but these listed above are the main ones.
Read on to learn about the main qualities of successful Graphic Designers.
Top Graphic Designer Qualities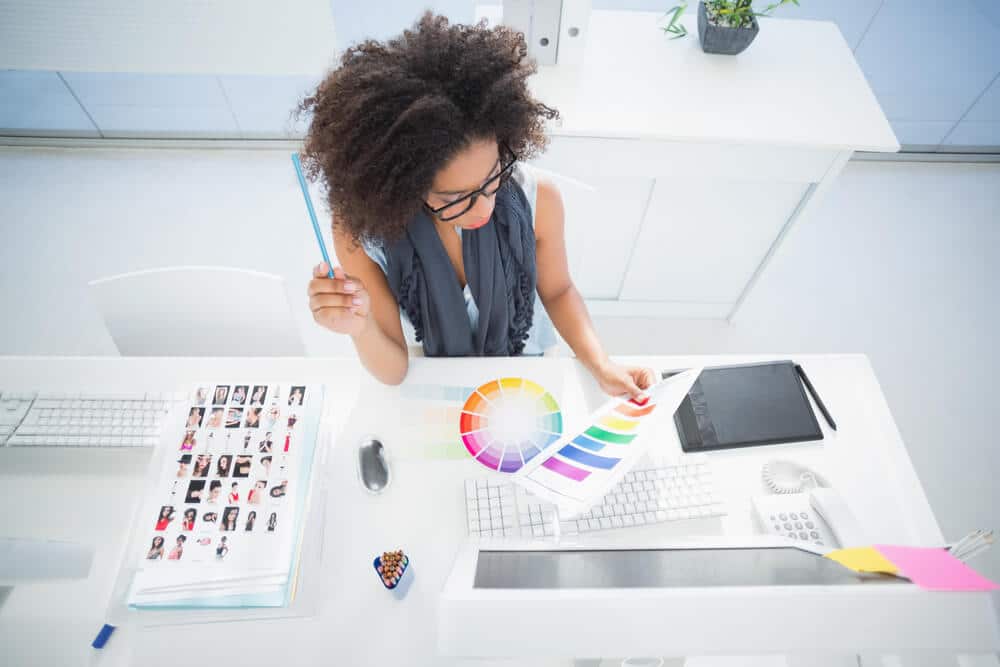 Going to school or gaining experience in basic graphic design is not enough to turn you into a world-class Graphics Designer.
To be truly effective and create excellent graphic design work, you must possess some fundamental qualities.
Here are the top qualities for successful and effective Graphic Designers:
1. Communication skills
Graphic designers often deal with various people, including clients, team members, the public, and other design stakeholders in their everyday activities.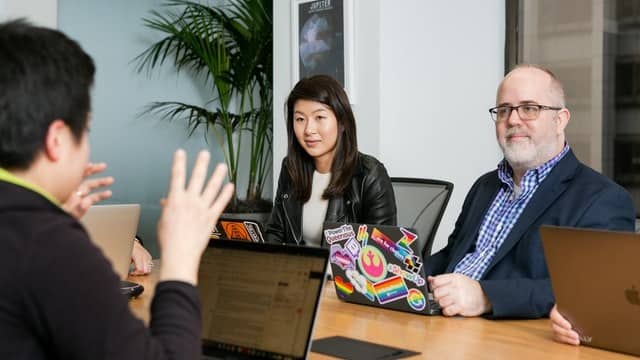 Excellent written and verbal communication skills make Graphic Designers more effective and successful in their design jobs.
Effective communication:
Reduces confusion
Fosters teamwork
Saves time
Improves quality of service
Enhances public relations
2. Creativity
One of the greatest assets a Graphics Designer can possess is creativity.
Creative Designers can think out of the box and develop unique graphic ideas that resonate well with the target market.
Even without natural creativity, you can still produce excellent graphic designs using graphic design software.
3. Passion and Drive
Graphic designing is challenging, requiring long hours of brainstorming, consultative meetings, and countless design drafts.
Graphic Designers with the passion and desire for the industry can withstand the challenges and succeed in this gratifying but challenging career.
4. Time Management
As with any other creative discipline, time management is critical for the success of a Graphics Designer.
Having adequate time management allows you to:
Meet project deadlines
Maintain project budgets
Grow a positive reputation
Enhance your reliability
5. Ability to take criticism
Criticism is a normal part of the Graphic Designers' world.
The ability to positively take criticism is an integral part of helping you create great graphic design and meet the client's requirements.
To be a genuinely successful Designer, you'll have to lower your ego and accept to view things from other people's points of view.
6. Problem-solving
All successful Graphic Designers are great at solving problems.
Problem-solving skills mean viewing issues from a different point of view, asking questions, and trying other solutions to design problems.
Graphic Designers with problem-solving abilities tend to attract higher rates, create more effective designs and build a solid reputation.
7. Desire for knowledge
The graphics design space is fluid and keeps changing rapidly.
A good Graphics Designer is always eager to learn new things and keep up to speed with the latest graphic design trends.
An excellent way for a Graphics Designer to keep abreast with the graphics design industry is to join a professional design group and attend design seminars.
Why choose to be a Graphics Designer?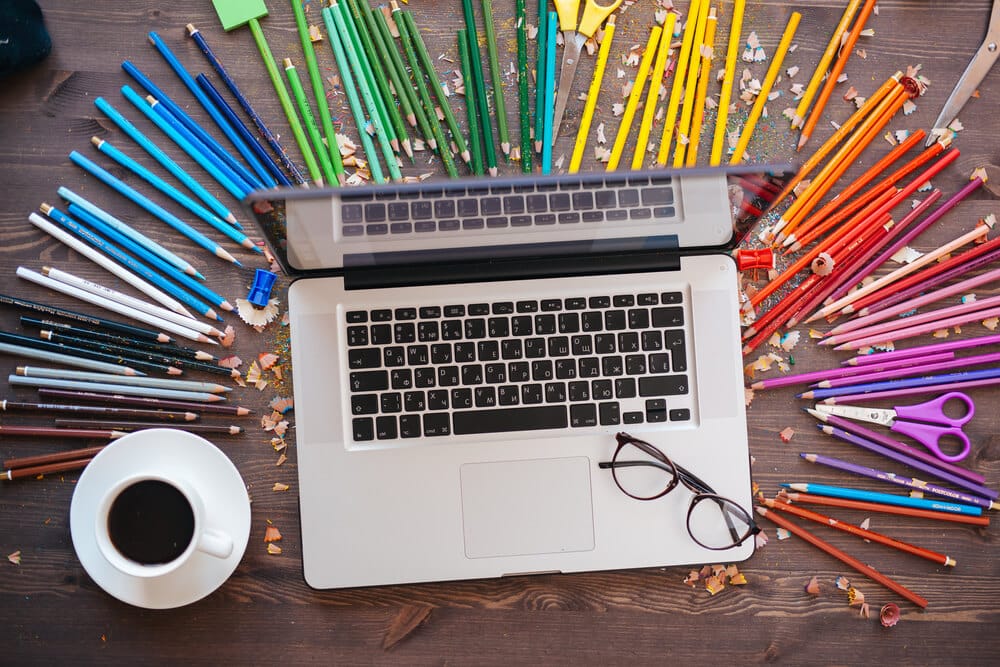 Graphic designing is a well-paying and highly satisfying career that records ever-increasing numbers of new Graphic Designers every year.
So why would you want to be a Graphics Designer?
Here are the top reasons for choosing this career path:
Decent pay
According to the Bureau of Labor Statistics (BLS), Graphic Designers earn an average annual pay of $53,380, which is above the national average of $41,950.
Additionally, Graphic Designers enjoy great perks, benefits, and bonuses when working on large design projects.
Excellent work-life balance
Graphic design is flexible and offers you an excellent work-life balance.
You can opt for full-time, part-time, locational, or remote designing jobs, significantly improving your work-life balance.
Numerous career options
As a professional in the graphic design space, you have the opportunity to work in multiple industries while holding various job titles.
Popular industries for Graphic Designers include computer systems, advertising, marketing, print media, film, social media, manufacturing, and gaming.
Stable and long-term career
The demand for graphic design services is rapidly increasing due to increasing business competition and a growing appreciation for graphic design.
As a Graphics Designer, you will have a long and stable career.
Some graphic design specialties experiencing an increasing demand include UI/UX design, web design, packaging design, and graphic arts and design sectors.
High job satisfaction
Graphic Designers express high levels of job satisfaction due to the conducive job environment, decent pay, and the opportunity to express themselves creatively.
Multiple Specialties
Graphic designing allows you to work in multiple exciting roles within the industry.
Popular graphic designing job titles include Graphic Artists, Art Directors, UI/UX Designers, Creative Directors, Animators, Multimedia Designers, and Illustrators.
Graphic Design Outlook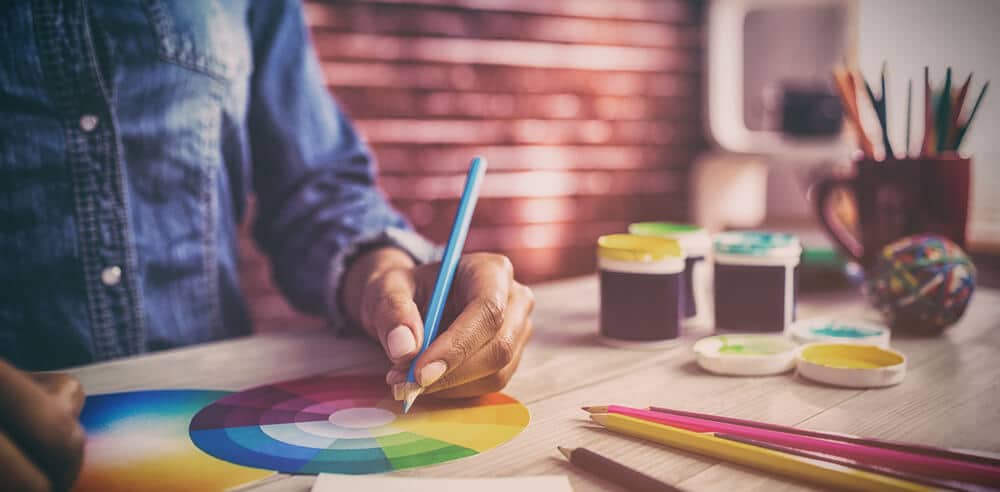 The graphics design job outlook is positive, with estimates putting the sector's growth at between 3% and 10%.
According to the Bureau of Labor Statistics, the graphics design sector will grow by 3% between 2020 and 2030 and provide 23,900 new jobs annually.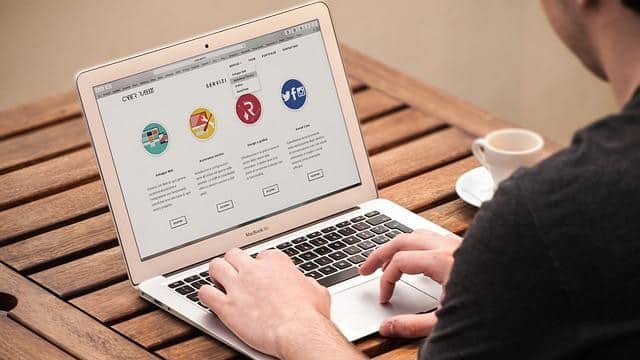 Average base salaries for Graphic Designers are also set to increase due to the higher marketing budgets for companies and the growing demand for graphic design services.
Conclusion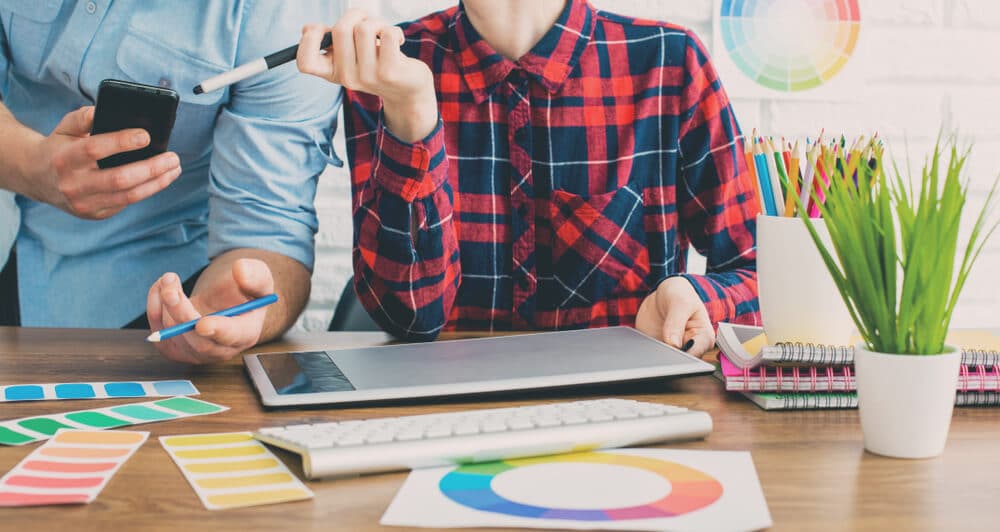 Graphic designing is a viable career option for creatives who desire above-average salaries and an outstanding work-life balance.
This communication design career allows you to create stunning visuals that meet your client's needs while receiving a competitive wage and enjoying great perks.
We hope this comprehensive write-up has answered your concerns about the graphic design career.
Please continue reading for our expert answers to our readers' frequently asked questions.
Good luck.
FAQs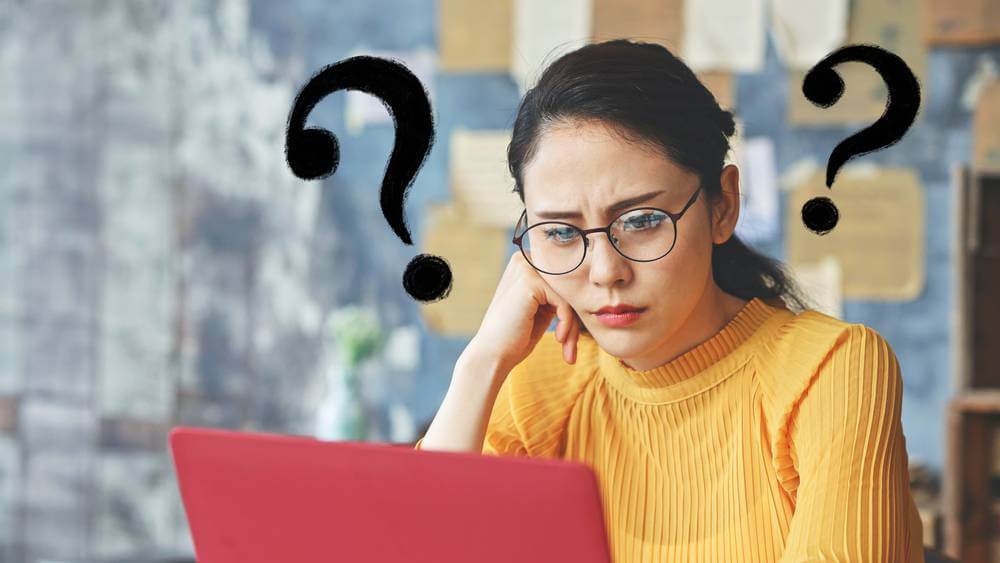 Is Graphic Design digital art?
Graphic design and digital art are different.
 Differences between the two include:
– Graphic design uses pictures, and text, while digital art uses fine art
– Graphic Designers produce graphic designs for advertising, while Digital Artists create pieces for exhibitions
– Digital Artists use digital art software while Graphic Designers use graphic software
Is Graphic Design a good career choice?
Graphic designing is an excellent career option for creatives who love to work in advertising, gaming, and publication.
Some critical factors that make Graphic Design a great career choice are excellent work-life balance, high job satisfaction, numerous career options, above-average pay, and stable job projections.
What is the purpose of Graphic Design?
Graphic design uses visual or graphical elements to pass messages that elicit viewers' reactions on behalf of an organization or the Designer.
Graphic designers use pictures, texts, icons, logos, videos, widgets, GIFs, illustrations, infographics, charts, diagrams, banners, emojis, and other visual cues to pass messages.
What is a Graphic Design degree?
A graphic design degree is official educational recognition for students who complete an undergraduate degree course in graphic design.
In a graphic design degree course, you'll learn about graphic design basics, design elements, how to create graphic designs, the principles of graphic design, coding, and branding.
What is Graphic Design in simple terms?
The most accurate graphic design meaning is that it is the science and art of using visual elements for messaging purposes.
Graphic Designers use pictures, logos, emojis, colors, and text to pass messages.
Graphic designs feature in books, magazines, newsletters, brochures, billboards, videos, product packages, and web designs.
What are Graphic Designs examples?
There are numerous graphic design examples spanning different industries, including:
– Logos
– Typography
– Linear graphic drawings
– Games and software interfaces
– Newspapers, books, and magazine covers
– Games and website interfaces
– Posters
– Infographics
– Product labels
– Business cards
– Signages
– Product package
– Graphic art
– Video animations
– Graphic illustrations
– Website layouts
– Realistic 3D
– Liquid designs
What is Graphic design used for?
Graphic design satisfies various design purposes depending on the client's needs.
Typical uses of graphic designs include:
– Advertising in print and visual media
– Promoting brand identity
– Entertainment and education
– Product packaging
– Signage
– Clothing design (Tshirt, pants, caps)
– Accessory design (watches, belts, umbrellas)
– Vehicle wraps
– Letterhead and logo designs
What is Graphic Design in art?
Graphic Art Design is a subset of art whose primary function is to communicate through visual media, including print and images.
Professionals in the graphic design industry creatively use the core elements of art like shape, color, space, and texture to create graphics that appeal to the target audience.
What are Graphic Arts?
Graphic Arts is a form of graphics and design that relies on fine art rather than modern visual design elements like three-dimension and animation.
In Graphic Arts, Graphic artists turn graphic ideas into art forms using graphic art software for exhibitions, showrooms, and art galleries.
How to do Graphic Design?
Graphic designing is a multistep process.
Here is how to design graphics:
– Brainstorming and researching graphic ideas
– Identifying appropriate color schemes, fonts, and typefaces
– Creating a rough draft
– Collecting feedback
– Refining the rough draft
– Creating a design template
– Creating the final product
– Making final adjustments
Graphic Designer Definition
Graphic Design Designers are professionals who merge different visual, motion and print art forms to create original and attractive designs that convey a message.
The Graphic Designer is responsible for creating flyers, logos, product package designs, and magazine and book covers that elicit viewers' reactions.
References