Hi everybody, welcome to another amazing read, where you'll learn about the best User Interface Design Tools!
In this article, we will carefully walk you through all the details there is to know about UI Design Tools and design systems.
At the end of this post, we promise you will leave with a fuller understanding of what the UI design process and tools are, their features, and why it is important to learn their workflows.
Here we covered:
Functions and Pricing of UI Design Tools
UI Design Tools' learning curves
Free and paid UI design software
Things to consider when choosing a design tool
Let's get started!
Functions and Importance of UI Design Tools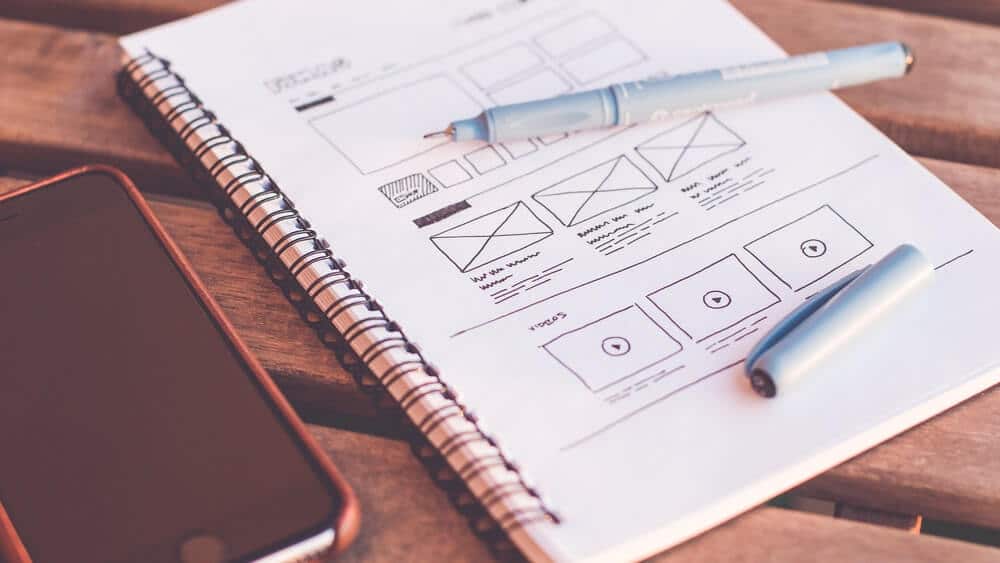 User interface design (UI) is about a digital product's looks.
UI design includes the fonts, images, and colors you observe on the screen, and also the scroll bars, buttons, and swiping actions you employ to move around the interface.
Every amazing user experience requires a good user interface design.
So, if you are a digital Designer for any brand or industry, you certainly need excellent trustworthy UI Design Tools.
This guide will show you the best UI Design Tools you should try.
We've listed the most important parts of each tool, so you can easily find the ones that are most suitable for you.
Best UI Design Tools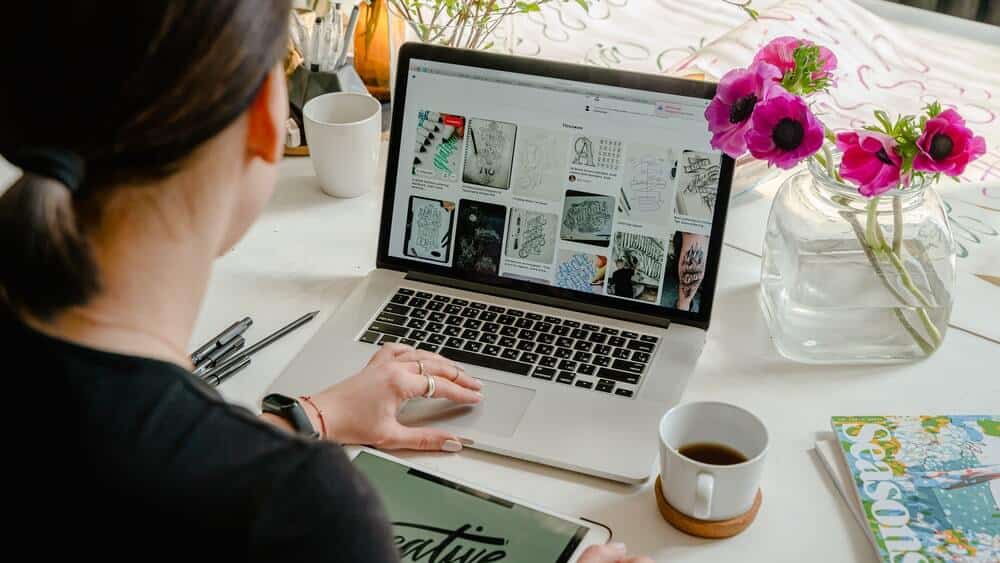 UX Pins
UXPin is a widely-accepted UI and UX tool that Designers of all levels use.
UXPin is a platform that can make lustrous, interactive prototypes without the need to know how to code and is end-to-end.
If you already know how to use Photoshop or Sketch, the interface of UXPin shouldn't be too hard to figure out.
It can be used in the browser, as well as on both Windows and Mac.
Main Features
Interactive components can be dragged and dropped into designs to produce high-fidelity exchanges
Built-in Bootstrap, User Flows containing interactive elements, Google Material Design, and libraries for iOS, text styles, colors, and icons ready for usage
Ingrained user flow powers to assist in narrating your work
Streamlined developer transfer using downloaded design specifications
Built-in color blindness simulator and contrast checker to guarantee that your futuristic designs are as inclusive and accessible as feasible
Price
Free use of UXPin's limited version is permitted for about two prototypes.
You can subscribe to the Professional plan for $69/editor/month, the Basic plan for $19/editor/month, or the Advanced plan for $29/editor/month for additional capabilities.
Sketch
Sketch is a vector graphics editor used for prototyping, wireframing, drawing, and handing off designs—basically everything you need to bring your designs to life.
Sketch is a flexible and powerful platform for UX and UI design that is designed as a collaboration tool.
Since a long time ago, it really has been seen as a standard tool for Designers of all levels.
Keep in mind, though, that Sketch only works with macOS.
Main Features
Flexible and iterative design is made possible by editable boolean operations and intuitive vector editing tools
You can expedite the design process, by using shorthand and mathematical operators
You can easily scale your future designs to a screen size of your choice using the infinite design canvas, flexible Artboards, customizable grids, design presets, and simple scaling tools
Tools that span platforms for real-time sharing, collaboration, and Developer handoff
For unrestricted control over your interface typography, use variable and OpenType fonts
Price
A 30-day free trial is available to test out Sketch.
The monthly fee for the paid plan is $9 per editor, or $99 if you pay in full annually.
Figma
You may have much trouble finding a list of UI tools that don't include Figma.
This design platform is an interface design tool that is browser-based and makes it easy to test and design ideas quickly while in real-time collaboration with other Designers.
Figma is a vector graphics editor, similar to Adobe XD and Sketch.
It is great if you want an all-in-one tool for everything from coming up with ideas to making interactive prototypes.
It has a very easy-to-use interface.
If you do try Figma, you should also try FIGJAM, which is the whiteboard tool used online for workshops, ideation, and brainstorming.
Main Features
A contemporary pen tool that uses Vector Networks to draw or sketch in any direction
Straightforward responsive design with Auto Layout
Adaptable styles that you may use in all of your UI undertakings
Drag and drop readily available libraries flaunting ready-made materials into your design files
Plugins to help you with your design job
Code snippets for Android, CSS, and iOS that guarantee simple Developer handoff
Integrated commenting features for a team-based design process
Animated GIFs, complex transitions, and dynamic overlays are some aspects of interactive prototyping
Price
For about three FIGJAM files, unlimited collaborators, and three Figma files, Figma provides a good free plan.
Choose the Organization plan ($45/editor/month) for limitless files and more features or the Pro plan ($12/editor/month).
Adobe XD
Adobe XD is another all-in-one vector-based UI tool with lots of features for designing and prototyping with a team.
Many people think that Adobe XD is the best tool for designing.
It's fast and strong, and you can do almost anything with it.
Adobe XD will help you with every step of the UX and UI design process, from coming up with ideas to making high-quality animations and working prototypes.
Adobe XD is part of the Adobe Creative Cloud suite and can be used on both Windows and Mac.
This gives it a slight edge over Sketch.
Main Features
Drag-and-drop vector editor with infinite artboards and intelligent guidelines that assist you in aligning various objects and elements in your designs
UI kits—ready-made parts—for several platforms, including Amazon Alexa, Google Material Design, Apple Design, and others
You may replicate object depth and perspective in your designs with 3D transforms
States and components for scalable iterative design – you can avoid the laborious process of manually duplicating and executing changes by using components, which operate intuitively to rapidly push changes across entire designs or documents
Strong animation capabilities, including the playing of Lottie and videos, motion effects, scroll groups, micro-animations, and anchor links
Voice prototyping allows you to add speech playback, integrate voice-enabled features, and develop voice commands
You may share interactive prototypes, CSS code snippets, and downloadable materials with Developers using the Design Specs tool to speed up the handoff process
Price
The XD Starter plan for Adobe XD is free to use.
For $52.99/month, you may subscribe to the entire Creative Cloud suite (20+ product designs, including Adobe XD), which includes the standalone tool with full XD capability.
InVision Studio
The most potent screen design platform or tool in the world is InVision Studio.
It offers every single thing you need to perfectly wireframe, sketch, animate, and prototype.
Studio, a component of InVision's collection of design tools that are collaborative, has an endless canvas, a ton of remarkable quick prototyping options, an easy-to-use vector-based drawing tool, and in-built animations.
It's one of the well-liked UI/UX tools available for Designers that are professional.
It is compatible with both Windows and macOS.
Main Features
A vector-drawing program for quick screen design
Adaptable design with an adaptive layout, which lets you fast and simply scale and resize your designs to match any screen size
With mobile device mirroring, fluid interactions, and quick playback, rapid prototyping functionality
The Inspect tool creates developers with pixel-perfect specifications
Automatic layer linking, perfect-swipe transitions, and timeline editing are all built-in animation feature
Price
InVision Studio is available for free download and use for one prototype and three boards.
Upgrade to the Starter plan ($13/month for 3 boards and 3 prototypes) or the Pro plan ($22/month) for more prototypes (unlimited boards and prototypes).
Zeplin
This is a cloud-based design tool that helps front-end Developers and UI/UX Designers work together. 
It gives you a well-organized place to publicize your designs and make assets, code snippets, and specs for an excellent Developers' handoff.
UI and UX Designers work closely with Developers, who are team members who turn your future designs into real apps and web designs with working code.
Because of this, it's important to give Developers the technological specs they require to build these designs exactly the way you want.
The design tool takes care of the whole process.
All you have to do is publish your completed designs on the forum and choose what platform you're designing for (for instance, Android, iOS, or web) to breed the required assets.
Main Features
Transnational Styleguides to centrally organize and change the font styles, colors, and other elements of your design workflow
Flows to rapidly and simply record your designs and map user journeys
Adobe XD, Figma, Photoshop, Sketch, Slack, and other integrations enabled
Extensions for XML, Swift, CSS, React Native, HTML, and other languages
Price
The free plan allows for the creation of a single project.
You can also go for the Team plan, which costs $6/seat/month, for more than eleven projects.
You'll require the $12/seat/month Organization plan if you want to work on an infinite number of projects.
Proto.io
Proto.io is a tool for prototyping that is made to get results quickly.
Anyone can make a design quickly and easily using the drag-and-drop interface.
Proto.io has a large number of pre-built components that speed up the design prototyping process.
Among these are more than 999 templates and several interface libraries.
Proto.io also has more than 5,999 digital assets, like icons, sound effects, and stock images, that you can use in your designs.
You can add different amounts of interaction depending on what your project needs.
This tool works with Adobe Photoshop, Adobe XD, Figma, and Sketch, which are all design and business apps.
Proto.io starts at $24 per user per month.
There is a free 15-day trial.
Wireframe.cc
Wireframe.cc is a tool that is built around being easy to use.
With Wireframe.cc, UI/UX Designers can quickly make low-fidelity wireframes without needing to have done it before.
With a focus on minimalism for basic functionality, Designers can keep their attention on functionality and make changes without worrying about getting stuck on unnecessary styles or details too soon.
This design tool is the best tool for beginners because it has a library of tutorials and an in-browser demo.
Simple shapes and a limited color palette are used on purpose to force Designers to talk to users in a direct way.
Users can start right away, which speeds up the design process and shows how important it is to be functional and clear.
Pricing
Paid plans start at $16 per user per month and let you share an unlimited number of wireframes with the public.
Marvel
Marvel offers all the basic tools you need to build and design digital products, such as prototyping, design specs for handoff, and wireframing.
And because the design platform is easy to use and understand, it is the best UX/UI Design Tool for beginners.
Marvel is a web-based tool that works in your browser, so you don't need to install or download anything.
It was made to be easy and quick to use.
Marvel also works with a lot of other popular design tools to make your workflow faster and better.
Main Features
Rapid, early-stage designs, drag-and-drop wireframe templates
A massive library of pre-made photos, icons, and graphics to assist you in visualizing your concepts
Option to import static designs created with other software (e.g. Sketch)
Hotspots, interactions, and layers for interactive prototyping and this tutorial provides information on how to utilize Marvel for prototypes, as well as other prototyping tools
Integrated functionality for user testing to obtain feedback on your ideas and validate your designs
Design handoff instrument that immediately converts designs into assets, specifications, and codes for use by Developers
Integrations with Jira, Confluence, Lookback, and Maze, amongst others
Price
You can build one project for free using Marvel.
Consider the Pro plan for $9/month (1 user) or the Team plan for $27/month (3+ users) for unlimited projects and many users.
Origami Studio
Facebook made Origami Studio, which is a free tool for making designs.
It is mostly used as a prototyping tool, which lets Designers share and build interactive interfaces quickly.
Origami Studio was first made for Designers on Facebook, but now anyone with a macOS computer can use it for free.
We wouldn't suggest this tool as your first UI Design Tool because it's complicated and has a steep learning curve.
However, if you are an experienced Designer who wants to make prototypes that look like real things, you should definitely think about it.
Main Features
Origami Studio has 6 primary panels:
Drawing and editing text, images, and shape layers that you've imported from Figma or Sketch are all done on the drag-and-drop canvas
Using "patches," a sort of block found in Patch Editor, you may give your prototype animation and interaction
The Patch Library is a database with a complete listing of all patches and their definitions
List of prototype's layers, or layer list. You can easily add more layers and interactions to your prototype in this panel
The viewer panel lets you watch, play with, and document your prototype
Pick a layer and modify its properties using the inspector
Price
Downloading and using Origami Studio are both totally free.
Balsamiq
Balsamiq is one of the best UI Design Tools.
It is a wireframing tool that Product Managers, Designers, and Innovators love.
Balsamiq was made to make low-fidelity wireframes so that users and testers can focus on how well the interface works and how it looks.
Even though this tool is simple, UX Designers of all levels should use it to quickly show how usable a proposed site or app is.
Balsamiq is also useful for any Product Manager or entrepreneur who wants to get an idea on paper.
It's easy to learn, so even people who don't know how to code can use this design software.
Main Features
Aids in the creation of low-tech wireframes that emphasize utility and user flow
A drag and drop editor is available to make designing quick and easy
Provides designers with reusable icons from which to create eye-catching mockups in real-time and also a selection of tools
Enables you to incorporate linking into interactive prototypes for use in usability testing or demos
Enables you to use interactive PDFs and photos to present wireframes on the web
Price
A 30-day free trial is available beginning at $9/month.
Axure
With the Axure UI Design Tool, you can quickly make prototypes with conditional logic, dynamic content, and adaptive views that work just like the real thing.
You can also connect Axure to popular design tools like Sketch to share designs with stakeholders.
It is recommended that Project Managers who don't code or design use the tool.
They can easily write down problems on the platform so that everyone works toward the same goal.
Main Features
You can instantly distribute prototypes within the organization for immediate feedback using the built-in Axure Cloud capability
integrates with Microsoft Teams and Slack so that your company is always up to know on updates
Makes the transition from Designer to Developer easier by integrating prototypes and documentation when publishing Axure RP files to Axure Cloud
After upgrading, you can co-author, view revision history, and use team hosting on Axure Share
Enables UX Designers who don't frequently work with coding to transfer a project to the development team with full documentation
Price
Commences at $25 per user, per month.
What to Look for When Picking the Best UI Design App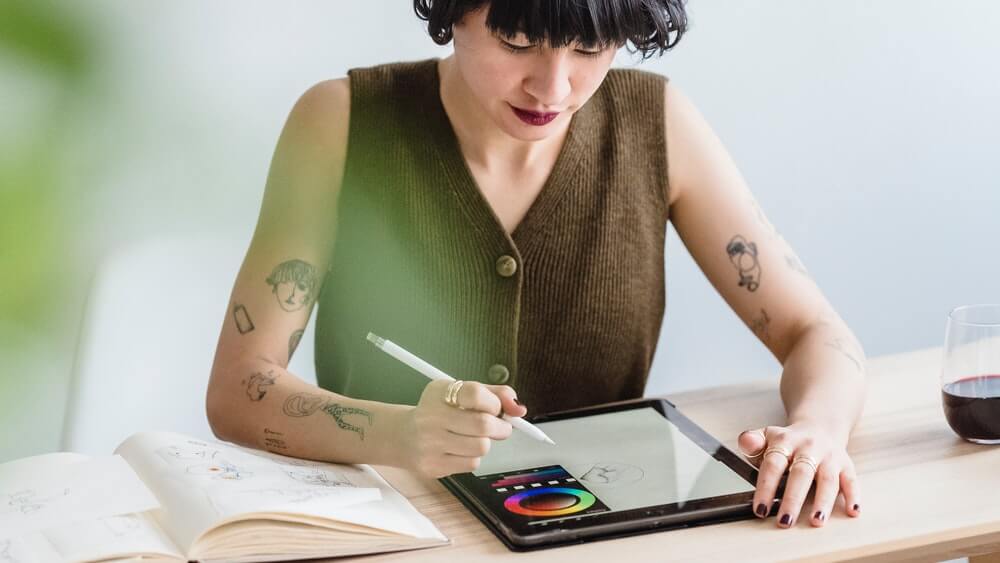 The following key aspects should be present while considering UI/UX Design Tools:
Code-based prototyping: The Software in use should be able to produce a realistic simulation using code instead of just pictures
Tools for collaboration: The capacity for all participants in the design to offer ideas, opinions, and comments
Easy Developer handoff: An integrated process for handing off the finished design to Developers for implementation
To provide an accurate design visualization, the auto layout automatically resizes items as needed
Real sample data: The capability of including accurate data in prototypes to make them come to life and function as they will in the real world
A design system: A tool for communication that directs UI Designers in choosing the best resources, following brand standards, and deploying the appropriate materials
Availability/Accessibility: The capacity to develop prototypes for a variety of various software and operating systems
Security: Strong safeguards for data privacy and intellectual property rights
Conclusion on UI Design Tools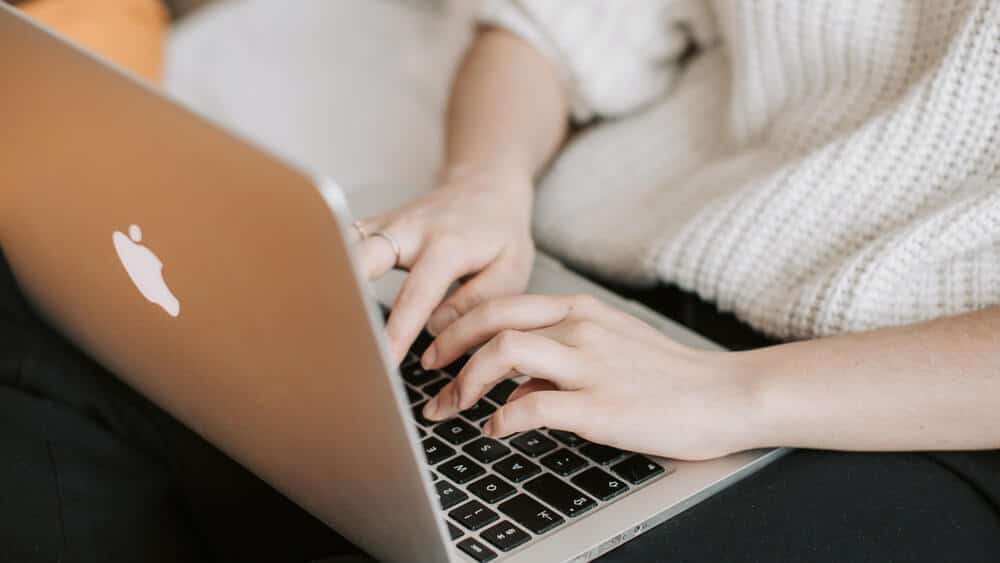 The order of the tools in the list doesn't say anything about what they can do.
Each UI tool has something special and useful to offer when it comes to making great UI designs.
You can make a list of what you need and how much money you have, and then choose software that fits those parameters.
So, start doing research to find out valuable information and design interactive prototypes, wireframes, and a smooth user experience.
FAQs on UI Design Tools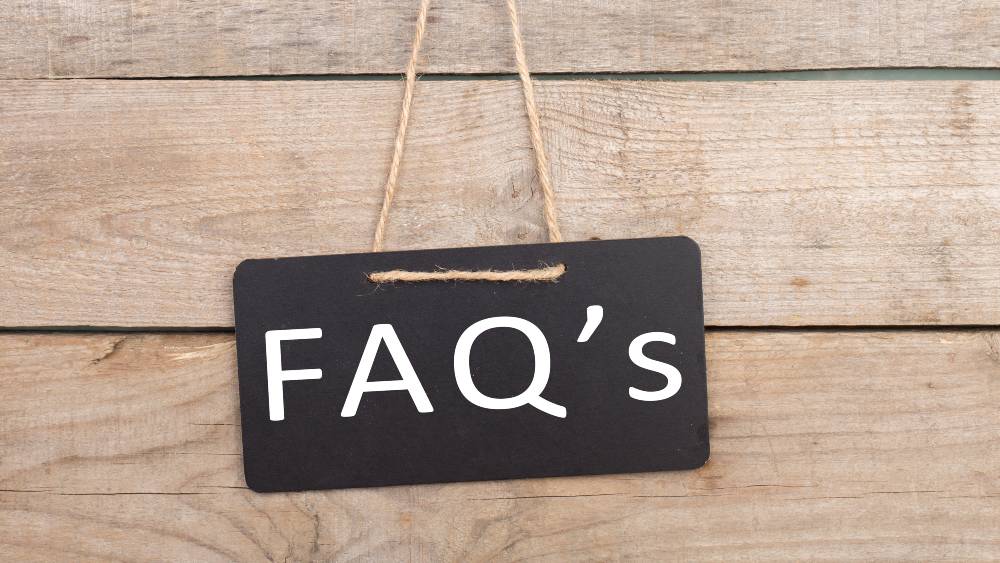 What are UI Design Tools?
UI Design Tools give Designers everything they need to make accurate, high-fidelity wireframing tools, prototypes, mockups, and other designs, as well as to create minimally viable products. 
They show how a design works by showing where the nuts and bolts are.
What are UI Development Tools?
User Interface Development Tools are tools used in the process of making mobile apps, web apps, websites,  and software. 
In the "software development life cycle," "User Interface" is one of the most important parts.
What Tools Do UI Designers Use to Design Graphics?
During the development process, UX Designers use tools that do different things. 
For tasks like wireframing, prototyping, design, UX research, and more, they need tools.
Which Tool is Best for UI Design?
The best UI Design Tools in no particular order are:
– UXPin – Trusted by design leaders and product teams
– Sketch – Sketch is a vector graphics editor used for prototyping, wireframing, drawing, and design handoff
– Figma – A vector prototyping tool and graphics editor which is primarily web-based
– InVision Studio
– Adobe XD
Do UI Designers Need to Code?
UI Designers don't have to know how to code, but it's very helpful if they do. 
It's also not uncommon for UI/UX development and design to be part of the same process, depending on the type of product.
What are UI kits?
UI kits are complete sets of resources that help you plan the structure of your design without having to give up your own creative ideas. 
UI kits usually have a variety of graphic files, such as UI components (progress bars, check boxes, buttons, etc.)
References