Hello reader, Welcome to this informative article about the Front-End Developer Resume!
This article will discuss the important aspects of a winning Front-End Developer Resume and how to write the best one.
After reading this article, you will be well-equipped to write the most compelling resume for that front-end developer position you are targeting.
Here are the topics covered in this article:
Key Things To Note For Your Front-End Developer Resume
How To Write A Front-End Developer Resume
Front-End Developer Skills, Numbers, And Keywords
Here we go!
Introduction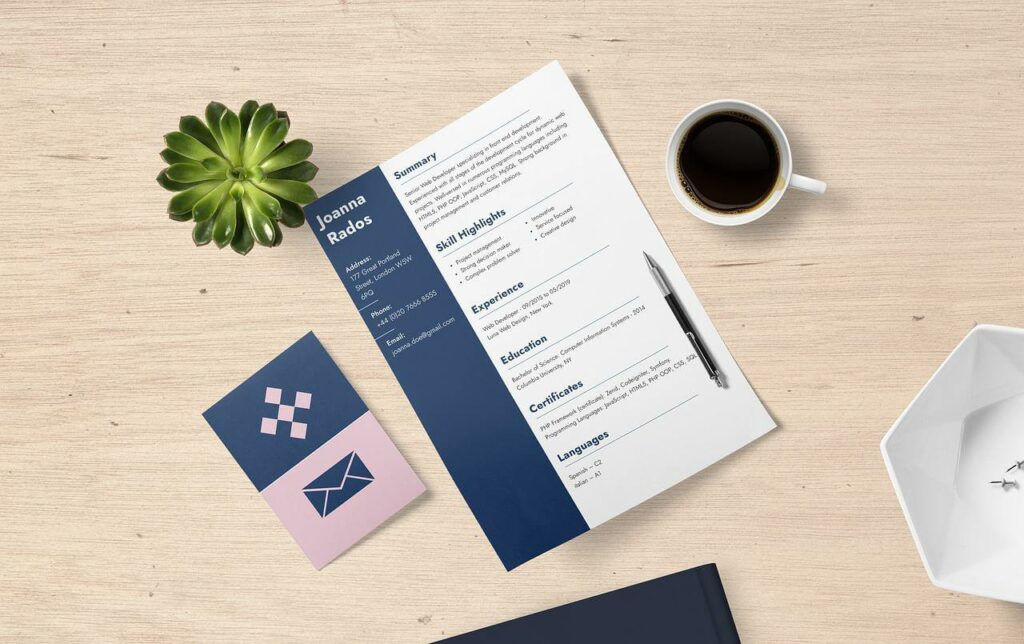 The current times where more businesses are embracing modern technologies and going online are the best to become a Front-End Developer.
Most businesses want great interaction with their potential online visitor, and a smooth online environment where such interaction takes place is made possible with a competent Front-End Web Developer.
Numerous Front-End Developer opportunities might exist, but this does not mean it will be easy to land one of them.
You will still need to work on yourself as a professional and your presentation in every contact you make with the hiring managers.
Potential employers are usually looking for a professional with the right years of experience who can demonstrate significant knowledge and proficiency in particular programming languages, top-notch UI design skills, and a remarkable ability to solve complex issues.
Even as you demonstrate competence, your professional resume must stand out from the rest for you to be shortlisted.
Key Things To Note For Your Front-End Developer Resume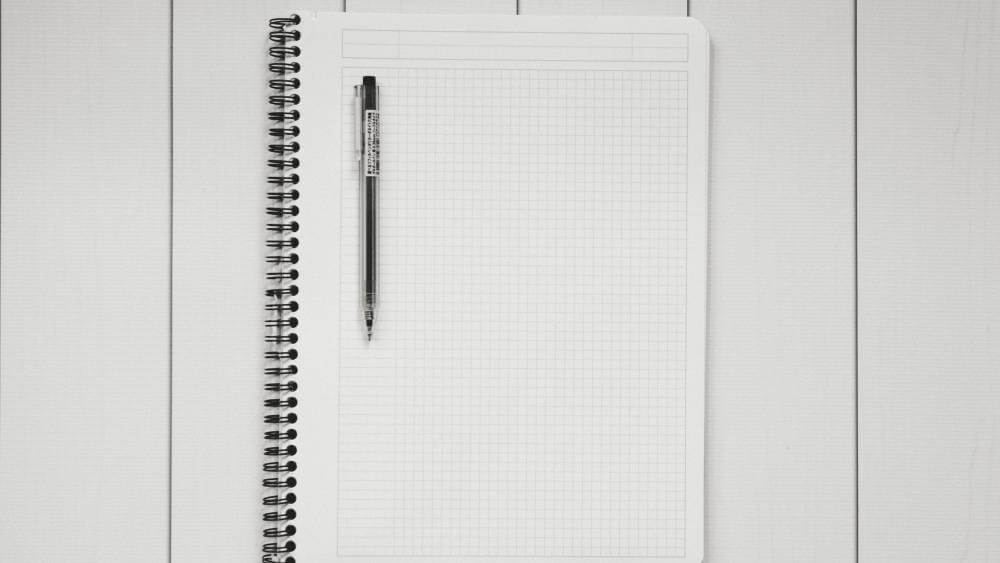 Let us look at a few things to remember when writing your Front-End Developer Resume.
Here are a few things to note:
Create A Compelling Resume Summary
After you list your contact information which must include your name, phone number, and email address, what should follow is the resume summary.
The best resume summary must explain, in short, who you are and your major career highlight.
Let it capture the hiring manager's interest and compel them to want to read more about you.
Let your resume summary define you as the best with impressive credentials and great work experiences.
This is the first part the recruiter will see, so make sure it really sells you as a capable professional.
Your Education Background Should Be Well Documented
One of the main parts of a resume is training and education, and this section must come first.
In this section, ensure you include any relevant degrees you have earned in the past.
Again there is no point in including degrees irrelevant to the job you are applying for.
But if you have related degrees in fields such as Web Development, web design, and computer science, include them and add any relevant coursework or additional education you have completed.
Overstuffing Your Resume With Technical Skills Is A No
It is tempting to want to write every technical skill you have to impress the recruiters.
This is a major problem with aspiring Developers who are eager to impress and flood their resumes with all the web technologies and platforms they can think of.
Recruiters will look at such a resume with suspicion and with good reason.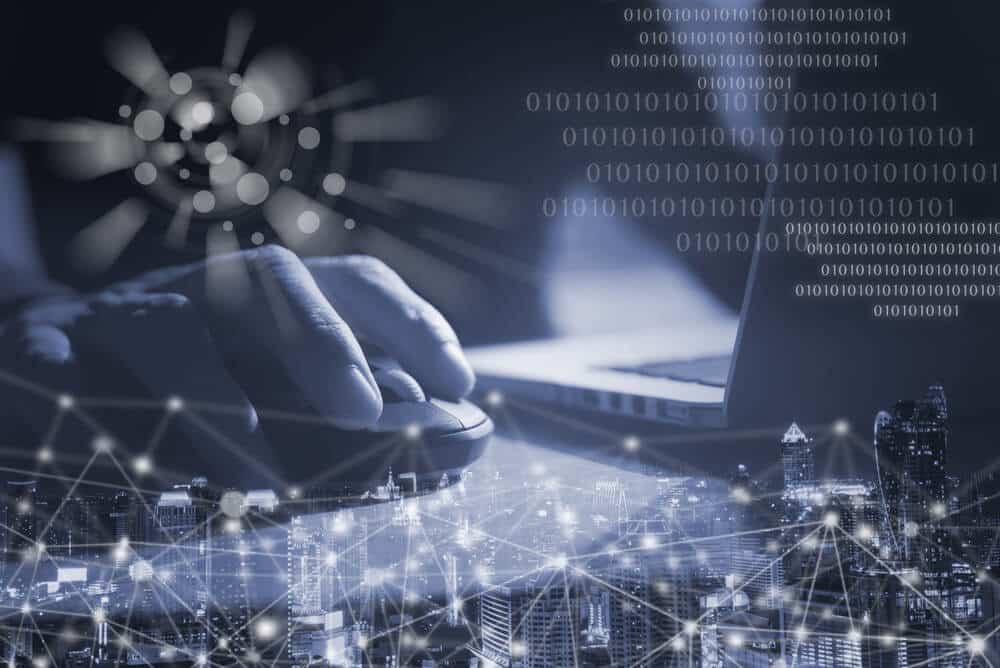 This is because most such resumes are usually from incompetent applicants who have copied entire sections of someone else's resume to their own resumes.
Recruiters don't expect entry-level Developers to know all web technologies.
This is why you should only focus on the few skills you know, especially those relevant to the job description, as the best shot.
Indicate Any Personal Projects
The hiring managers don't expect you to have a heavy belt of professional experience unless you are a senior Front-End Developer and are applying for a senior position.
As entry-level Developers, they must see your passion for Software Development and commitment to completing projects.
A great way to do this is by showcasing your software-related personal projects, showing that you possess great skills and work ethic.
Personal projects don't have to be mega projects.
They could be anything from helping create a website to developing a game or a simple online system.
The fact that you dedicated yourself and finished something you started portrays you in a favorable light as an upcoming great Front-End Developer.
Indicate Leadership And Management Skills
Having leadership and management skills will have employers wanting to work with you.
You can showcase that in your resume; simply writing "leadership skills" and "management skills" in your skill section will not cut it.
You must make it evident by describing your activities in your work experience section.
Give examples of how you led a team of Developers in a certain project or how you salvaged a project no one thought would come to completion.
Recruiters will pay more attention to resumes with such examples of efficient project management skills.
Suppose you, for example, indicated that you ran the projects you managed using scrum or agile methodology to successfully lead your team of Developers.
In that case, recruiters might find you quite a resourceful person who is a natural at leading teams.
Make Sure Your Resume Is Targeted
You know the position you are applying for and for which company.
Before you begin writing your resume, take time and learn about your target company and ensure that you use the knowledge to enhance your resume.
Study their tech stack and ensure you include the relevant expertise in your experience and skills section.
Find out how big or small their team is and let them know how you worked with a similar group of people and any challenges you might have overcome.
See whether your target company works with a product or niche that you are familiar with and think of any challenges they might be facing, then demonstrate how capable you are of solving them.
How To Write A Front-End Developer Resume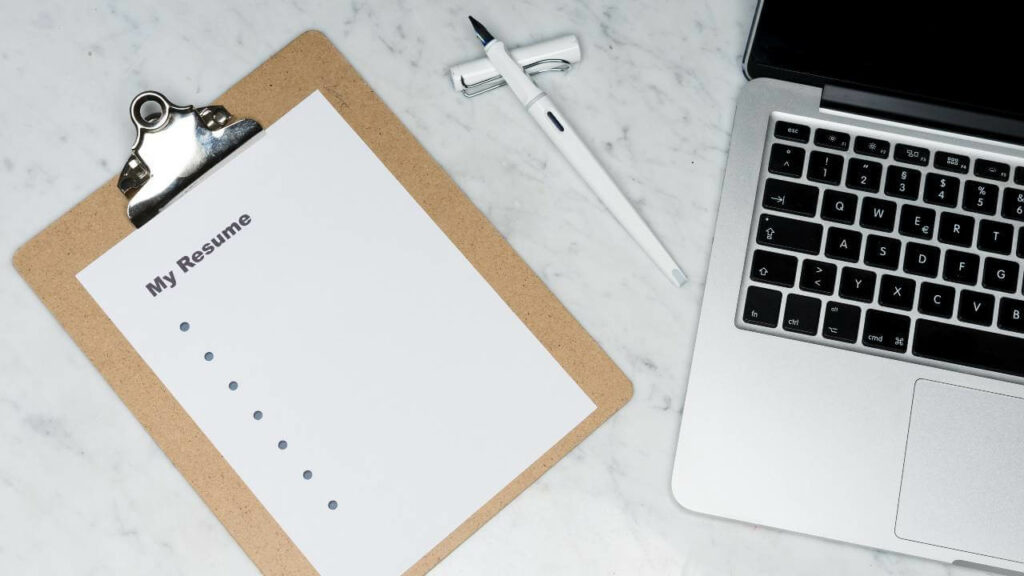 After reviewing the job description and knowing exactly how you should write your resume, you can now move on to drafting your Front-Web Developer Resume.
Best Practices
Consider these best practices:
Less Is Better
You don't need to overload your resume with the experience you have.
Keeping it simple and concise is the key.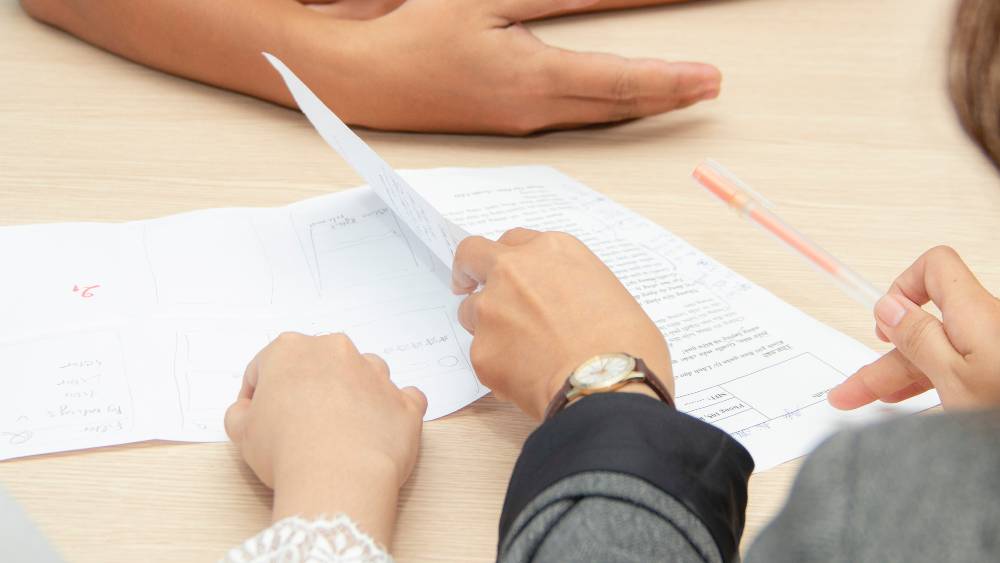 It would be better if you only focused on the relevant and important achievements related to your target position.
A one-page resume is ideal.
Customize As Much Possible
Generic resumes will not stand out because the skills and experiences will hardly target the position you are applying for.
Customization of your Front-End Developer resume will help you stand out and get you shortlisted.
List the skills and experience required in the job description, and you can do this best if you read the job posting before crafting your resume.
Structure Your Resume
First, use the proper resume format that begins with contact information, resume summary, education background, skills, and work experience sections as the main sections, then have additional sections if necessary.
Using sections that have clear headings to give structure to your resume is important.
Use bullet points to make the reader of your resume read easily.
Choose a Clutter-free Design
You can choose a clean and simple resume design without embellishment.
You can use a simple font throughout and have enough white space to enable the recruiters to read through your content easily.
Resumes with complicated designs and intricate fonts that the recruiter is struggling to read will not do and might cost you the position.
A clean and simple design will always look professional and work in your favor.
Strong Action Verbs Are The Way To Go
As you write your achievements, choosing the right action verbs that best explain your past work experiences when working on projects or with teams is important.
Some great action verb examples to consider are initiated, expanded, increased, led, accelerated, and managed.
Strong Accomplishment Statements
Accomplishment statements are important and very influential.
The statements run as follows: action verb+ task + result.
These statements are great for showcasing your accomplishments.
A good example is "Led the redevelopment of several client websites that resulted in increased sales.
Front-End Developer Skills, Numbers, And Keywords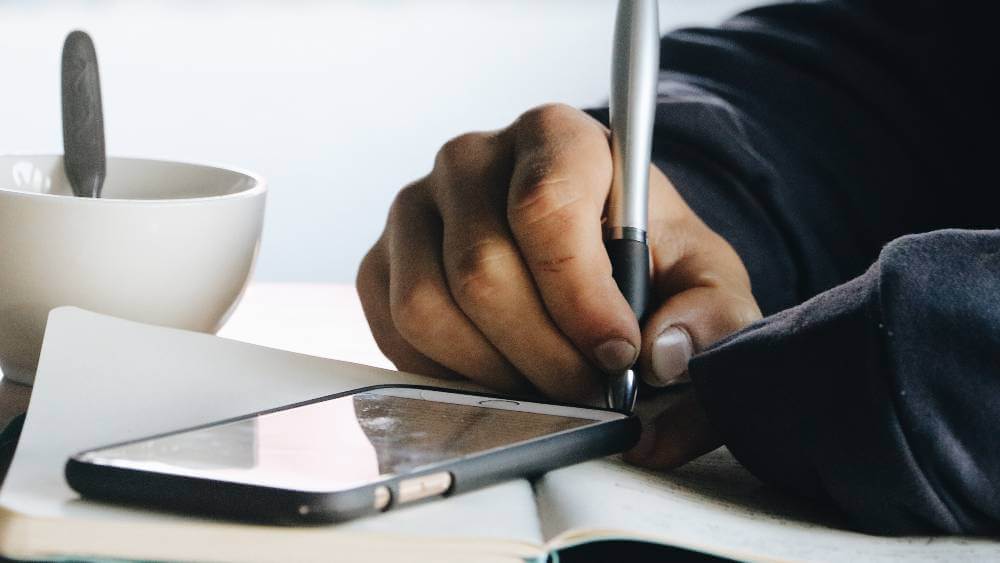 The skills, numbers, and keywords are important aspects of your Front-End Engineer Resume.
Here is how to write them.:
Boldly Showcase Your Front-End Development Resume Skills
Hiring Managers consider Front-End Developers who have showcased specific hard skills for Front-End Development positions.
While they are mainly looking for technical skills, which you must highlight, it is also important to combine soft skills to indicate that you are a strong candidate.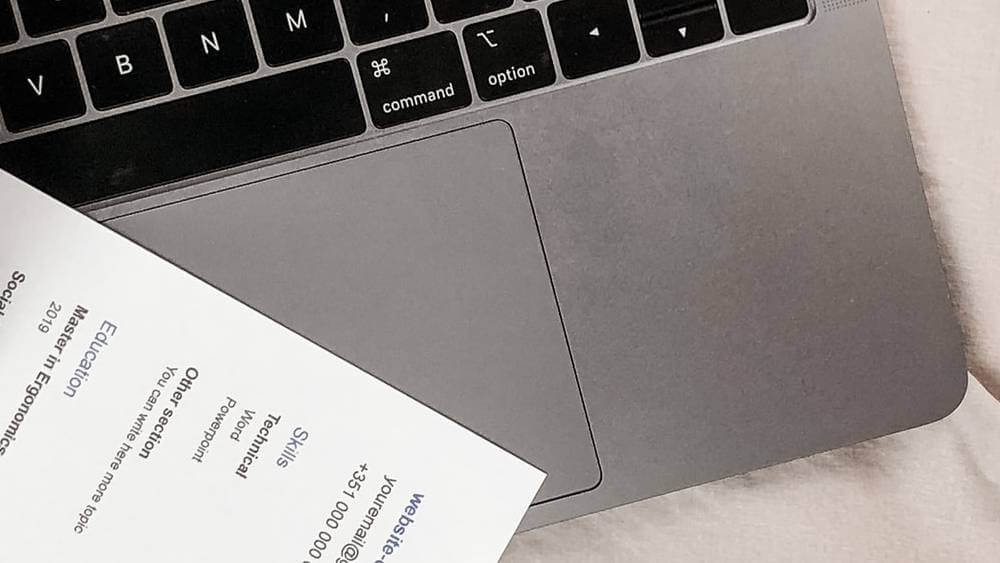 Some common skills required for the Front-End Developer jobs that must appear in your resume skills section are as follows:
Web Development Languages (HTML5, JQuery, CSS/Bootstrap)
Remember, you don't need to put every technical skill you have because even the best Front-End Designer Resumes don't feature all the skills in the world.
Consider including only the ones not only relevant to the position but the ones you are most confident in.
In your skills section, you can also list your certifications, such as Javascript, Web design, etc.
Remember, every professional Web Developer continuously learns new technologies to stay updated on industry trends.
Since you are still learning and don't have to showcase every technical skill, consider showcasing your soft skills.
As much as recruiting managers are looking for people with great technical skills, they still want people with excellent communication and leadership abilities and outstanding project management skills.
Include these soft skills in your accomplishment statements because they carry more weight compared to when you are just listing them.
The Numbers Help You Win
Numbered data is important when it comes to a successful Front-End Developer Career.
This is why highlighting your qualifications by giving examples of your achievements backed up with numbered data is very important.
The concrete number makes your achievements and skills more credible and shows your great capability as a Front-End developer.
You could, for example, say:
Updated the company email newsletters with CSS responsive design, which contributed to increased user engagement by 10%.
The Numbers Help You Win
Most top companies looking for Front-End Developers are known to use applicant tracking systems (or ATS) to make the hiring process effective.
The ATS software helps in doing this by scanning resumes that have certain keywords and blocking all the resumes without those specific keywords because they are deemed unqualified.
Without keywords, your resume might never even be perused by the Hiring Managers.
Making your resume, ATS-friendly should be one of your priorities as you write it.
If you find it hard to settle on the right keywords, it's easy; just look at the job posting of the position you are applying for and note the important skill-related words.
You can include these words in your resume to help it survive the ATS scanning and make a great impression on the hiring manager.
Some of the common keywords that are never missing in most front-end developer job listings are as follows:
Additional Front-End Developer Resume Sections
Depending on the company you are applying to, the seniority level, and your area of residence, you might consider including more sections in your resume.
You could include sections such as Language skills, Projects done, Awards, Volunteer work, Publications, References, GPA, Publications, Hobbies, and Interests, among others that you consider relevant.
What A Good Front-End Developer Resume Archives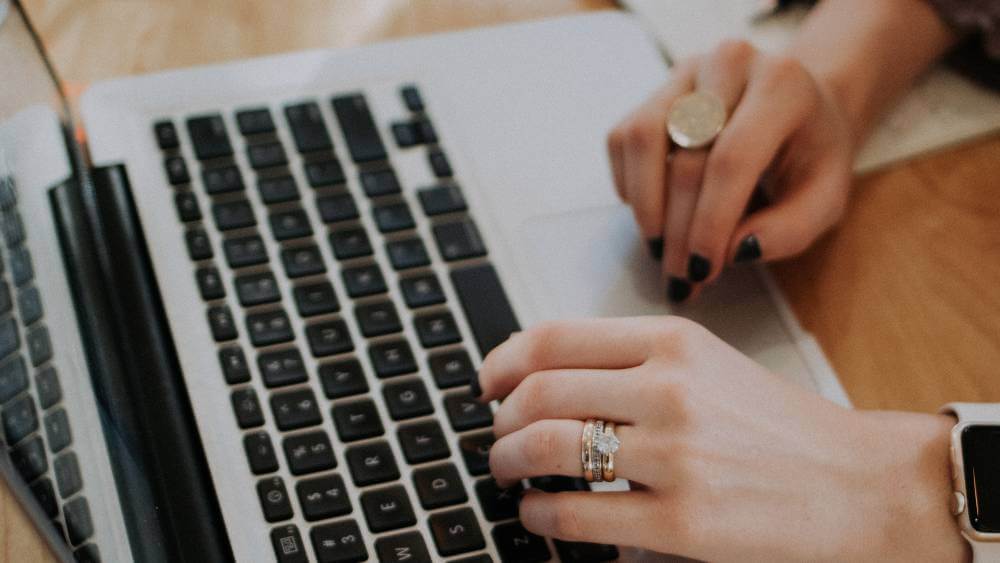 With a well-written Front-End Web Developer Resume, new and exciting opportunities will be available for you.
Your Front-End Resume will describe your qualifications and help the recruiter see what makes you unique.
Your Front-End Website Developer Resume must adequately market your strengths and match you for the position to stand out from other applicants with the same intentions of snagging that position.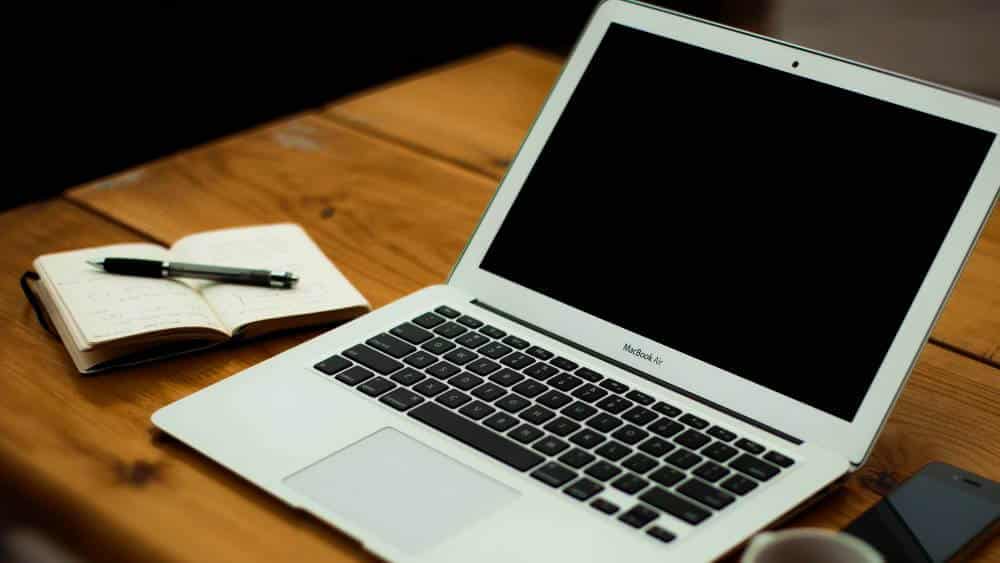 With a great resume, your job search will not be prolonged because it will do the following:
Capture the attention of potential employers and recruiters
Market your best skills and accomplishments to top employers
Indicate why you are the perfect match for a project or position
And best of all, the perfect Front-End Developer Resume will get you that interview where you will get the opportunity to impress the recruiters face-to-face further
No Room For Errors
You can't afford mistakes in your Front-End Developer resume.
As discussed above, everything from your contact information, name, design, format, and information must be correct.
Spelling and grammar mistakes will only confirm to the recruiter that you are incompetent and lack the eye for detail.
Ensure information in your education section, skills, and professional experience is accurate and true.
If you don't know how to start, find a helpful resume builder to make your work easier.
You can also check various Front-End Developer Resume templates online to ensure your resume format is right.
Remember, a great cover letter should accompany your well-written senior or entry-level Front-End Developer Resume.
Conclusion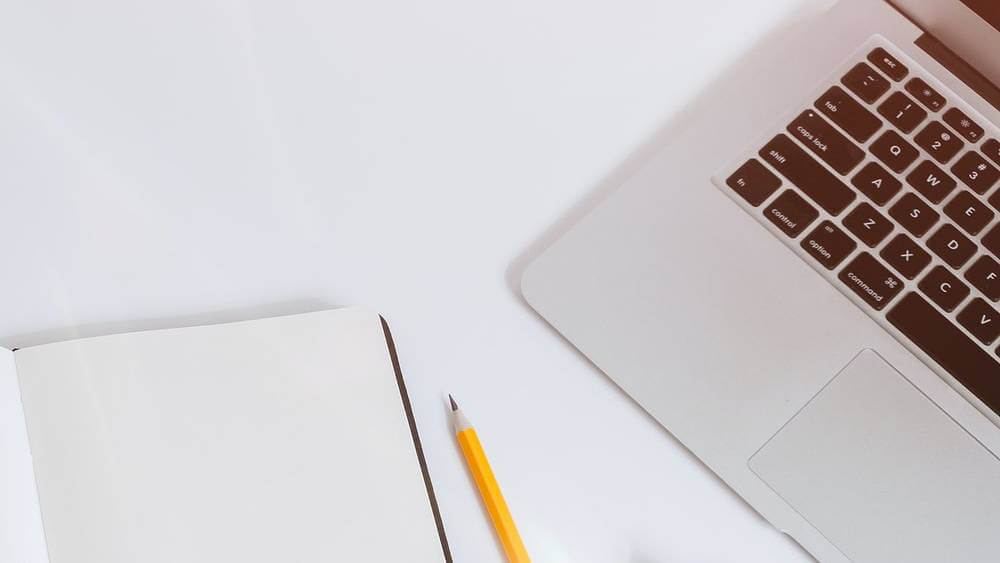 A well-written resume with the Best Front-End Developer description that details who you are will land you the job you are targeting.
We have looked at how to describe Front-End Developer on resume, resume keywords optimization, the various must-include front-end web developer resume skills, and other aspects of the resume that you must pay attention to.
You can now write your Front-End Resume the right way to guarantee yourself that interview and eventually that job.
FAQs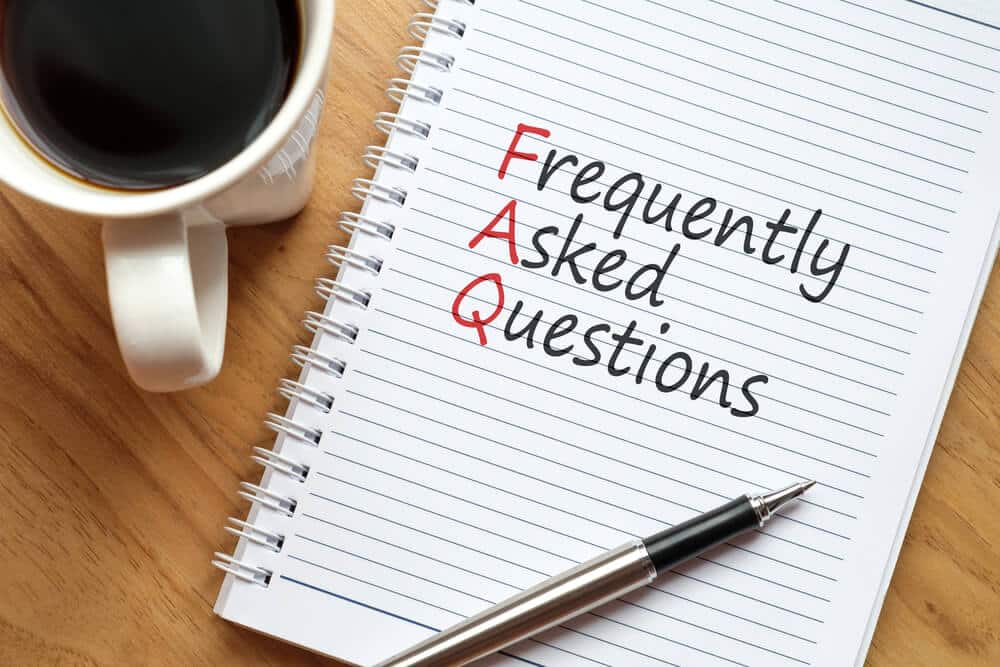 What do employers look for in a Front-End Developer Resume?
Employers will look for technical skills, education and training, and soft skills like communication, leadership, and problem-solving skills.
All that will convince them whether you are capable of the position they are considering you for.
They also check how you have formatted your resume and whether it looks professional.
What is the Front-End Developer role?
A Front-End Developer has the primary role of ensuring that a website has a responsive and navigable user interface through design, technology, and programming to code the appearance and handle debugging.
They are also expected to work as part of the development team to ensure front-end functionality
Is it good to use a Web Developer Resume template?
Taking advantage of resume templates is an excellent idea because, in the end, you will make a visually appealing resume design and gain valuable tips to get the wording right.  
They are simple to use, and because they are customizable, the chances of your resume being generic are slim.  
How do I write the best Front-End Developer Resume?
Just focus on your Front-End Development Skills; the recruiters will be looking for specific skills to gauge whether you are a knowledgeable Developer.
Make sure your achievements are described in hard numbers and don't forget to include the related keywords to get your resume read after the ATS scanning process.
What do I include in my React JS Resume?
Ensure you use hard numbers to quantify the React JS Developer's accomplishments.
Let your professional summary reflect the relevant achievements.
Ensure that you use one-liner points to make your React resume readable.
All that will ensure that your React JS Resume stands out.  
What are the skills required for a Front-End Developer?
A Front-End Developer must have a degree in Computer Science or a related field.
They must be proficient in programming languages like HTML, JavaScript, CSS, and JQuery.
They must also have skills in graphic design applications like Adobe Illustrator, Photoshop, etc.  
Is there a demand for Front-End Developers?
Yes, there is a tremendous demand for a Front-End Web Developer because many modern businesses always look to enhance their websites with appealing visuals and productive interactions with their visitors.
Many companies are willing to pay higher salaries which is one of the major perks of the Front-End Development career.
What should I put on my Angular Developer Resume?
Ensure you include skills that indicate outstanding web design skills to ensure usability, accessibility, industry-standard navigation, and architecture.
Indicate your strong JavaScript, CSS, SASS knowledge and great experience in AngularJS.
Don't forget your soft skills, such as solid communication skills.
References