Welcome to the complete guide on Graphic Design Cover Letter!
In this article, we will break down the purpose of a Cover Letter, detail what you should include in one, and offer tips on how to write a Cover Letter for different positions.
Reading this guide gives you a comprehensive view of how to write a Cover Letter for a graphic design job and what and what not to include.
We will cover the following:
What is the purpose of a cover letter?
What should the ideal cover letter entail?
Entry-level Graphic Design Cover letter
Mid-Level Graphic Design Cover letter
Cover letter writing tips
Let's dive in!
Introduction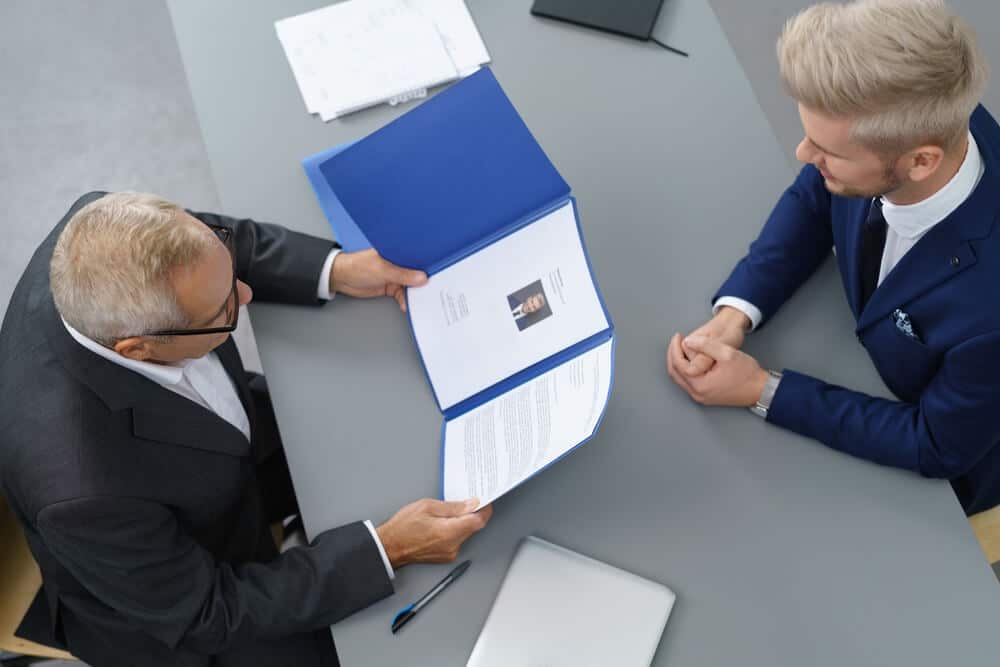 When applying for graphic design projects, you send your resume to the employer and attach a cover letter as the introduction.
It is a crucial document in your job hunt toolkit.
It is the first engagement between you and potential employers and can be the difference between success and failure in your job application.
Writing a cover letter for graphic design equates to pitching, where you have an opportunity to market yourself to prospective employers.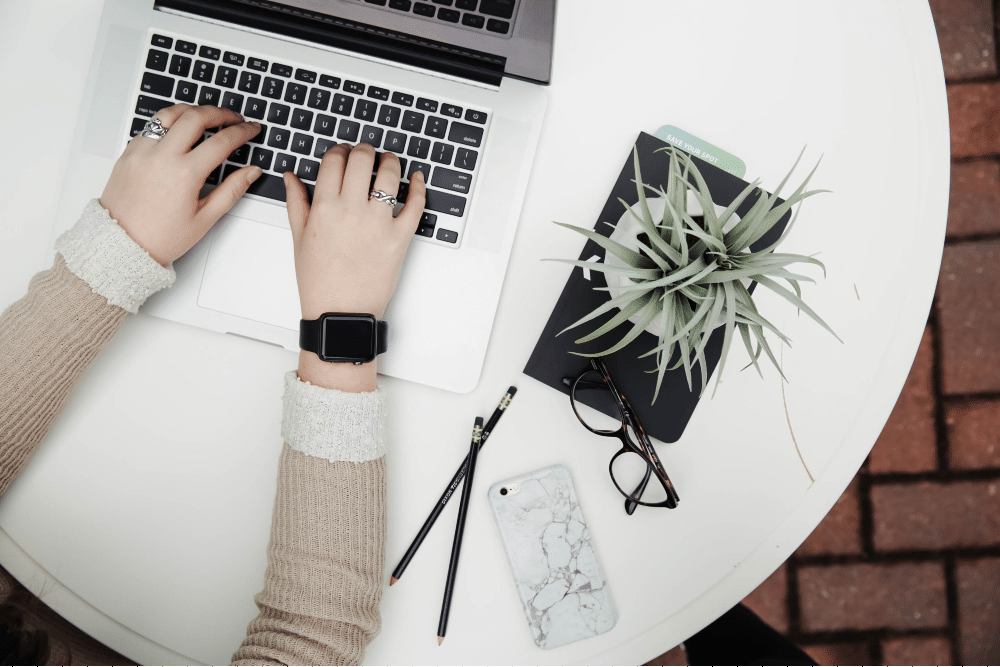 As the first document, the hiring managers come across when processing job applications, your Cover Letter for a design job should be presentable and well structured.
The formatting should be up to the standards of a formal business letter.
A good Cover Letter for a Graphic Designer should draw the attention of whoever is reading it and serve its primary purpose of securing you an interview.
A poorly structured Cover Letter design is a turnoff.
Therefore, it is paramount that you familiarize yourself with how to write a Graphic Design Cover Letter.
To fully understand the importance of drafting an appealing Cover Letter format, it is essential to know its purpose.
What is the purpose of a Cover Letter?
Assess Suitability
A Cover Letter gives the recruiting officer an idea of your personality.
It summarizes your resume, highlighting why you consider yourself a perfect fit for the position.
Here, you can mention the specific skills that make you suitable and how you will apply them to meet the goals or add value to their institution.
Express Interest
It rubberstamps your interest in the position and gives the employer a reason to look your way.
Most resumes not accompanied by a Cover Letter end up in the shredder or dust bin.
That underlines its importance in marketing your skill set and giving the recruiter a reason to believe you are interested in the job.
Secure an Interview
As mentioned earlier, your application is to secure an interview where you can go on and impress the recruiter one-on-one.
It is the first hurdle in the employment process that a well-drafted cover letter helps overcome.
Seal Cracks in your Resume
A Cover Letter helps seal any cracks in your resume and provides the recruiter with additional insight into your professional background.
It is an effective marketing tool if used well, whereby you are the product.
A good Cover Letter improves your chances of getting hired because, apart from marketing you, it also underlines your interest in the role.
The Ideal Outline of a Graphic Design Cover Letter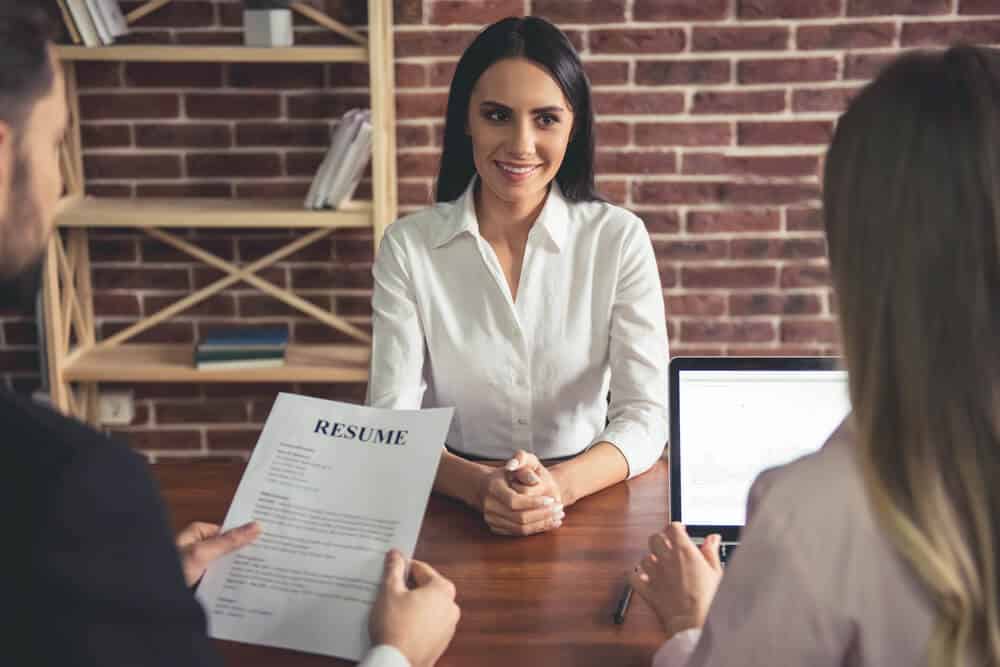 Header
It is the first part of your letter and crucial because it includes your name and contact information.
You must provide the correct details here because this is how you will get contacted.
Confirm your phone numbers and email address to ensure they are accurate.
Below your details, write those of the addressee, including the company name.
Ensure you use the correct details as well.
There are many ways to dig up this information, but the easiest is to call the company and ask.
Greetings and Introductory Paragraph
Start by addressing the recruiter by their name, "Dear Mr. (name)," or address them as Hiring Manager if you do not have their real name.
The universal rule of modern-day Cover Letter writing is to avoid using the phrase "To whom it may concern" or the customary "Dear Sir/Madam.
Indicate the position you are applying for and try to be creative to capture attention.
A catchy introduction compels the Hiring Manager to continue reading your letter.
Get to the details right at the beginning by indicating your years of experience or professional achievements, such as a design award that make you a fitting candidate for the job.
Adding how your knowledge and experience can benefit the company emphasizes your interest in the role.
Go All Out to Market Yourself
Here you have an opportunity to add weight to your qualifications and why hiring you would benefit the employer.
Start by outlining your skills and experiences that match what the company is looking for.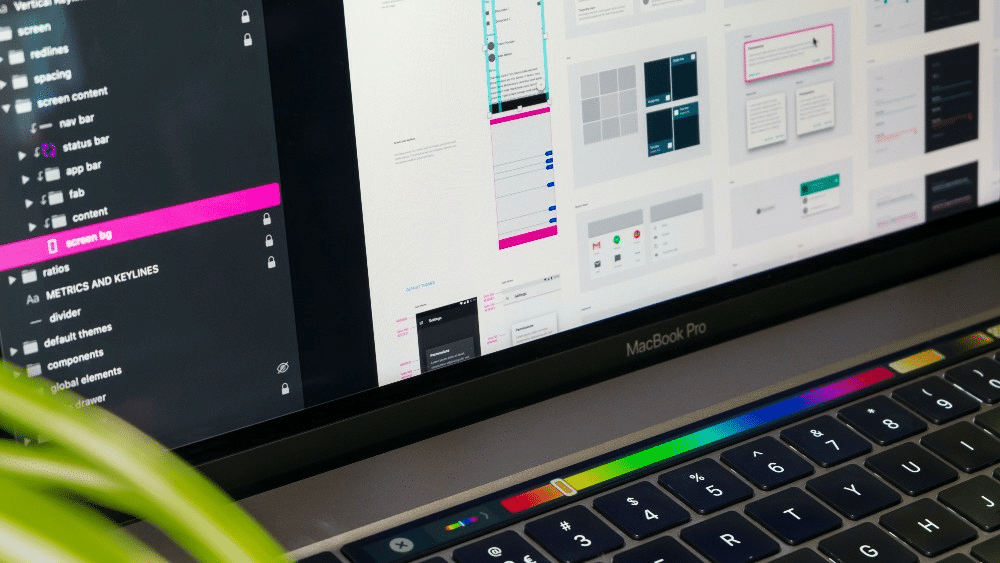 That is why it is essential to research the company and understand what they need regarding Graphic Designer skills and job requirements for the role.
Refer to your previous engagements that match the job posting and indicate any accomplishments you made.
Express your Passion and Eagerness for the Job
Convincing the recruiter that you are the best candidate for the job is not enough.
It is equally important to express your zeal, to earn the nod for an interview spot.
Some employers are not so inclined toward experienced candidates because of the high salaries they demand.
They prefer developing more economical and valuable skills in the long term.
Being enthusiastic and excited about a job in your Cover Letter can earn you an opportunity to get hired by such firms.
Sign Off Strongly
After all the work you put in the prior paragraphs, it is paramount that you finish strongly.
Wrap it up by placing the recruiter on the spot by asking them to get in touch with you so you can deliberate further about the position.
You can add another exciting skill here that makes you more valuable to the business.
For example, your prowess in adobe creative suite, CSS, HTML, or photoshop.
Where to get Cover Letter Examples for Graphic Designers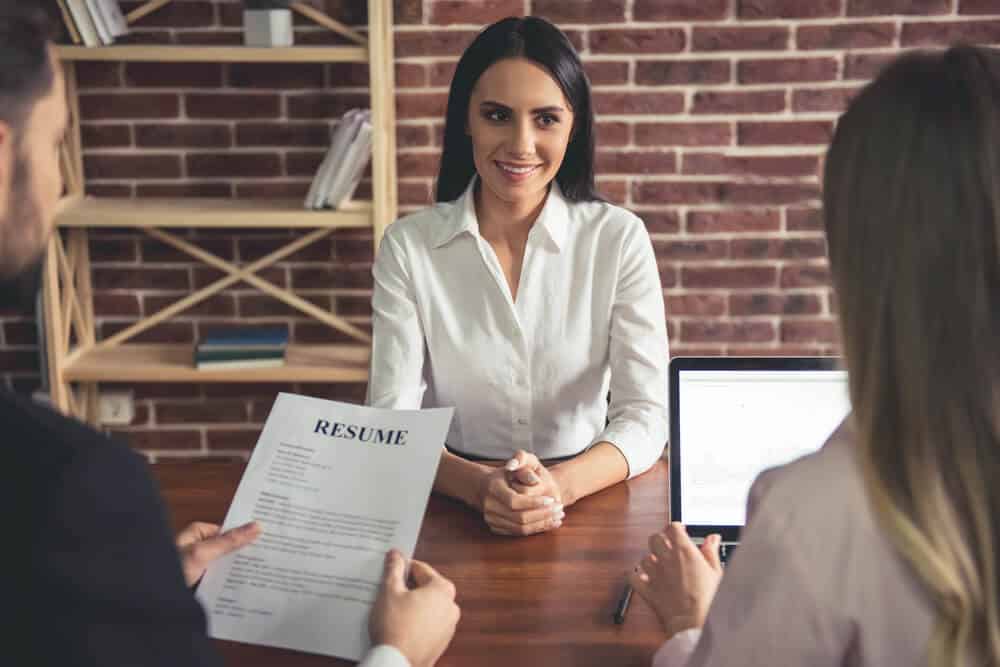 Employers do not always ask for a Cover Letter when hiring a Graphic Designer.
Under different circumstances, your resume or portfolio may do the trick, but this is not always the case.
If a time comes when you need to draft a Cover Letter, you are better off ready and knowing where to start.
A compelling Cover Letter can be the key to unlocking and propelling your career in graphic design.
Yet, if you do not know how to write one or what makes a great Cover Letter structure, format, and content, it can stall you for a moment there.
However, if you know where to look, there are plenty of solutions to help you become a good Cover Letter Graphic Designer.
If you type a Graphic Design Cover Letter sample or Graphic Design Resume example on any search engine, you will be amazed at how easy and fast it can take to learn how to draft a good one.
You can get a Graphic Design Cover Letter sample or a resume sample online to help you write yours.
You can learn from these Cover Letter examples graphic design recruiters require, including what you should or should not write in your letter.
From a Cover Letter builder or a resume builder application, resume templates outline the structure and provide writing tips to help in all essential aspects of your letter.
Online tutorials on YouTube and Linkedin can also help you learn the art by taking you through a step-by-step guide.
They also provide deeper insight and comprehensive lessons into writing Cover Letters and Web Development.
Entry Level Graphic Designer Cover Letter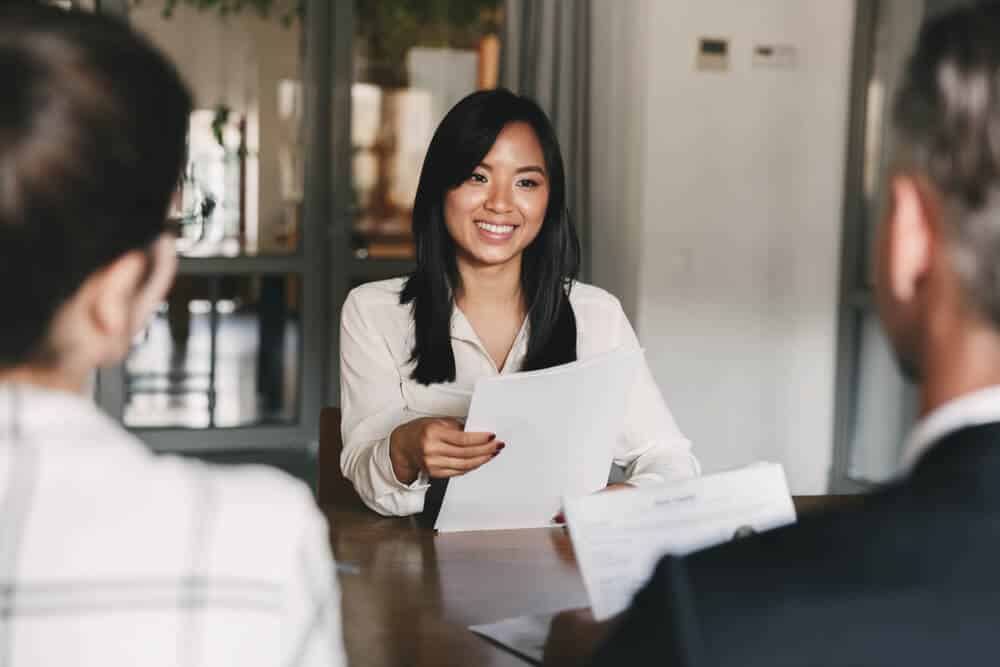 As a beginner in the industry, understanding the basics of a good cover letter in your job search can be the difference between landing a good job or not.
Most employers ask for a cover letter to assess graphic design skills and expertise.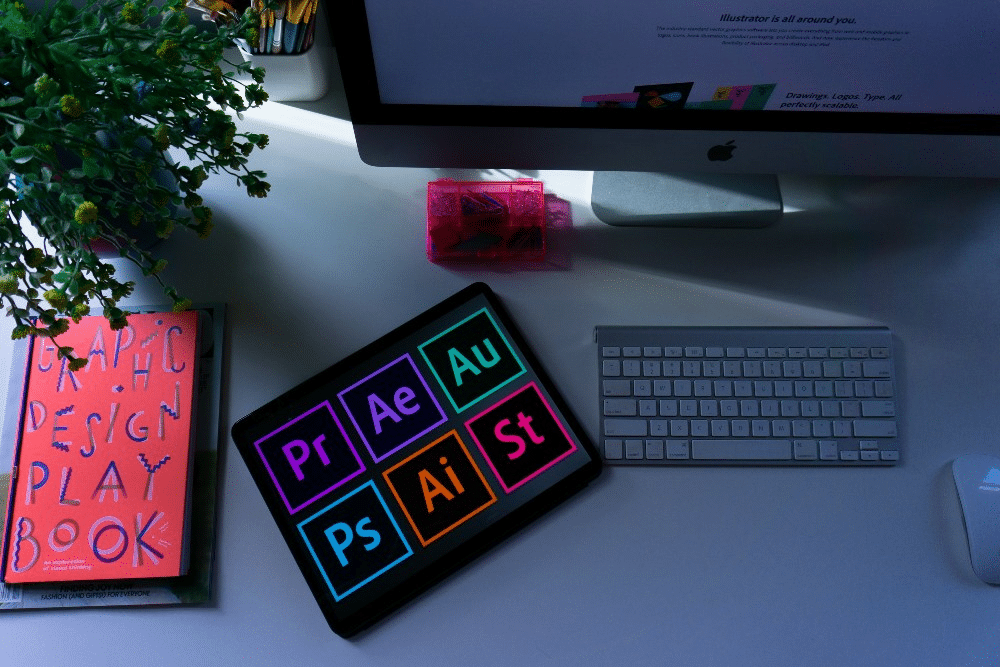 To improve your chances of being invited to a job interview, you need to capture attention by drafting an impressive cover letter.
Below are the details you need to include to write an appealing cover letter:
Create a header and indicate your full name, email address, and phone number
Address the recruiting manager by their real name. You can add "Mr.", "Ms.," or any of the appropriate professional titles at the beginning of their last name
Create a catchy introduction and write a captivating first paragraph – be as direct and informative as you can get by identifying the position you are applying for and follow up with a summary of your qualifications, including the graphic design experience you have as an intern or a student
Show your enthusiasm for the role in this part by letting the recruiter get an idea of your personality, but remain formal and professional – You can mention any employee who referred you by their name and any affiliations you have
The two paragraphs following should detail why you think you deserve the nod and convince the hiring manager how you intend to add value to the firm – It is an opportunity to market you through your skills, experience, and accomplishments and indicate how they match the needs of the company and the role you are applying to
Conclude your letter with a strong finish
Include a call to action and a sign-off with a professional salutation followed by your full name below – Please review the letter before sending it to ensure it is up to standard and free of errors
How to Write a Cover Letter for Graphic Design Mid-level Position:
Structuring and Formatting
As a primary concept in graphic design, creating a crisp visual effect requires planning.
The same should apply when writing your Cover Letter to generate a satisfying impression.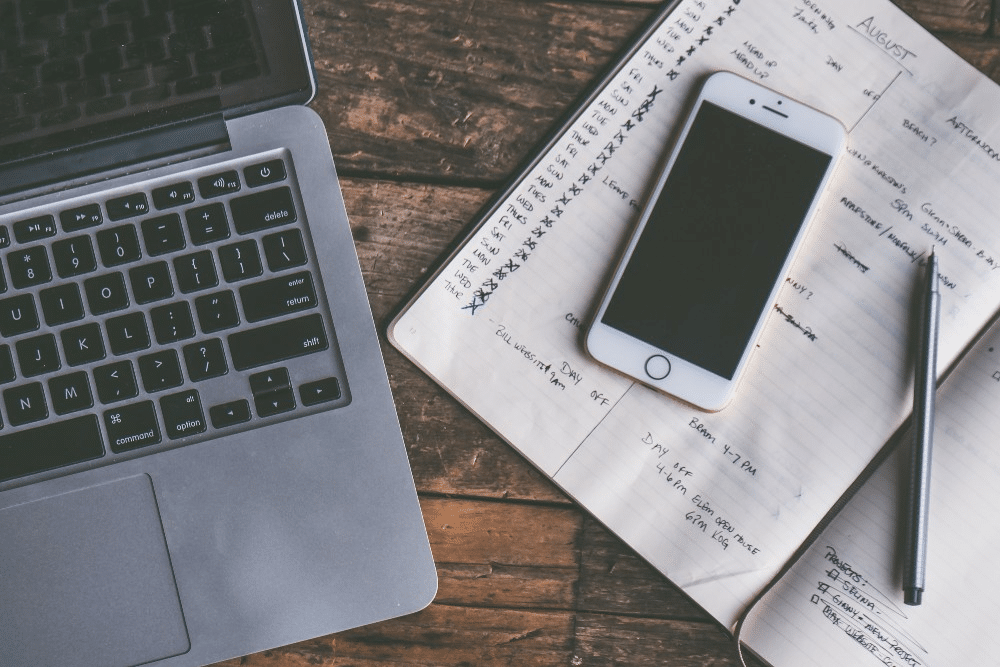 You can find an appealing Graphic Design Cover Letter template and use it to create your own.
For a Mid-level position in graphic design, the basics are the same as those in the entry-level.
The only difference is the years of experience part.
At mid-level, you have prior graphic design experience, unlike a beginner.
You should include that in your Cover Letter, including any achievements you made.
There is nothing wrong with being confident when applying for a job.
But, try to avoid some typical statements that add no value to your application.
For example, "I look forward to the interview" is unnecessary.
It would sound more appropriate after you have been confirmed and invited for the interview.
Cover Letter Writing Tips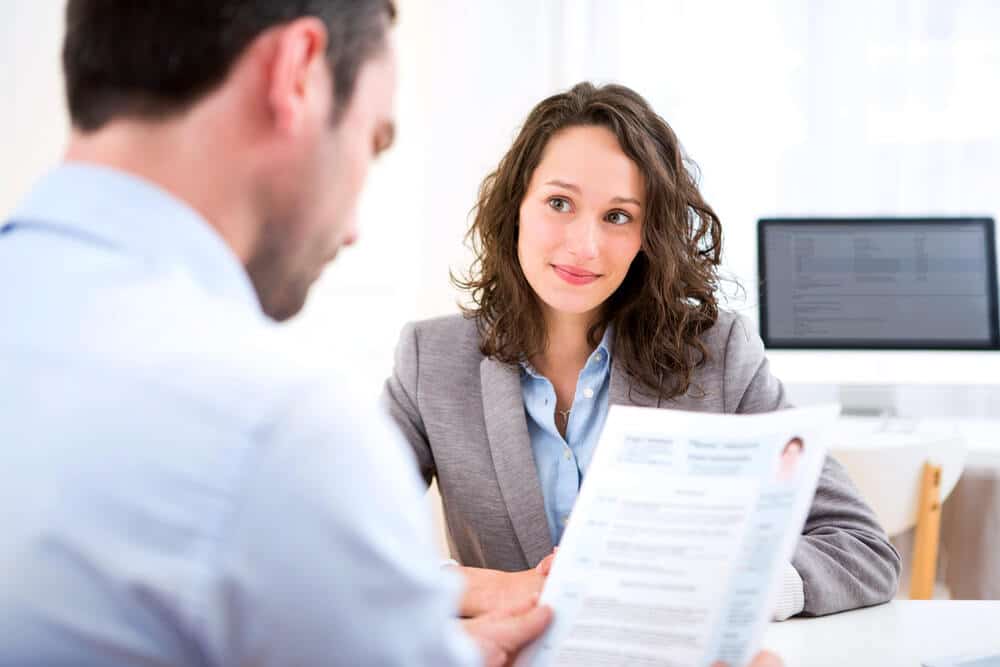 A Graphic Designer can secure employment in a range of industries and job positions.
Whether in a full-time engagement or a freelance gig, they may be required to send a cover letter to expound on their experiences, skills, and stand-out projects they have worked on.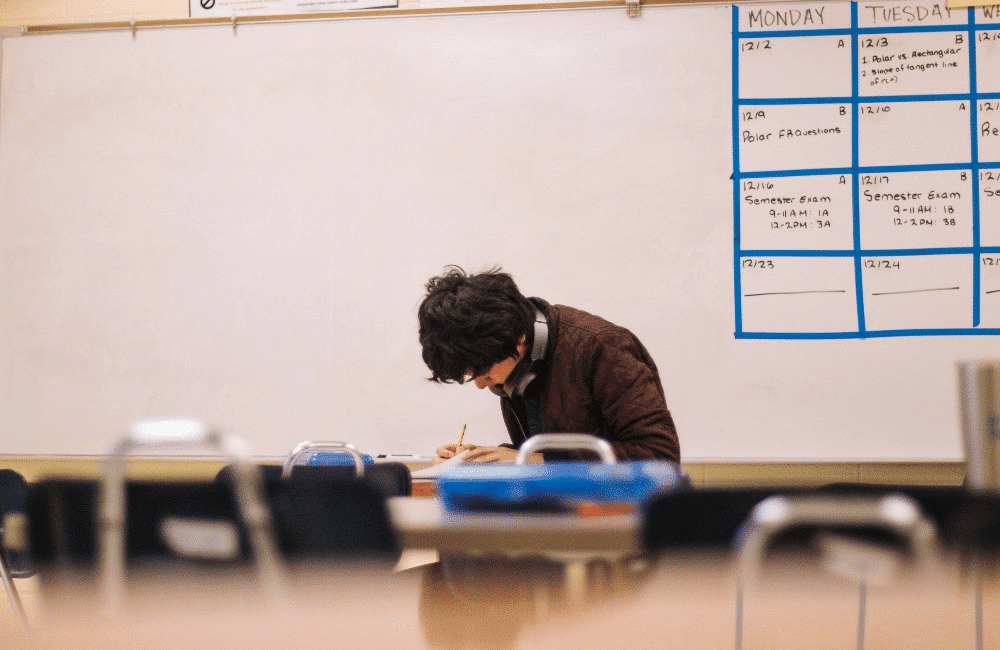 It is an ideal opportunity to show the recruiter you have what it takes to succeed in the position you are applying for.
Unlike other jobs, graphic design is a bit more technical.
When drafting a cover letter, you must persuade the recruiting manager that you have the necessary know-how, hands-on experience, creativity, and technical ability required for the particular role.
Below is a guide to help you draft an ideal cover letter for a graphic design position.
Avoid Duplicating Cover Letters
Always remember that there is no second chance for a first impression.
A cover letter is an opportunity to engage your potential employer in a conversation.
How you go about it dictates whether the conversation will continue to the foreseeable future or end there.
Personalize every letter to the specific graphic design job or position you are applying for.
It should detail the functions of the task and how you can contribute in that capacity through your skills and experience.
Show the employer that you know what the task entails, and understand what they need.
Recruiting Managers can easily spot a duplicate Cover Letter after being in the role for a long time.
That can disqualify you for the job because it shows a lack of commitment and zeal for the position.
Know your Employer
The internet provides unlimited access to information.
Take your time to research the company, what they do, its mission, and its current situation.
Understanding its challenges can help you customize your letter and stand out as an asset with the solutions they need.
It also helps you to think of how you can help them solve their current design problems and achieve their target goals.
Selling a solution in your Cover Letter improves your chances of getting hired.
Research also helps you understand the values of the company.
It also helps to understand the tone they use in their communication and their preferred language.
Social media platforms and the company website can give you a clear picture of that.
It gives you an idea of the tone to use in your Cover Letter.
Keep it short and to the point.
Your Cover Letter is meant to sell you as the most suitable applicant, show your interest in the position, and tell the employer how your skills and background can be a valuable addition to the company.
It can highlight all these aspects on a single page without going overboard with unnecessary information.
Keep your letter brief and not more than a page.
Showcase Your Design Skills
Your application is an opportunity to impress the recruiter with your design prowess.
In the same way, a graphic design masterpiece is absorbing and charming; try to draw that effect from your Cover Letter.
But, avoid getting too much drawn into the design aspect and lose touch with the purpose of your application.
Proofread and Edit
It is always vital to counter-check your writing and adjusts any errors.
Proofread the letter to ensure it is free of grammatical errors, bad formatting, and typography errors.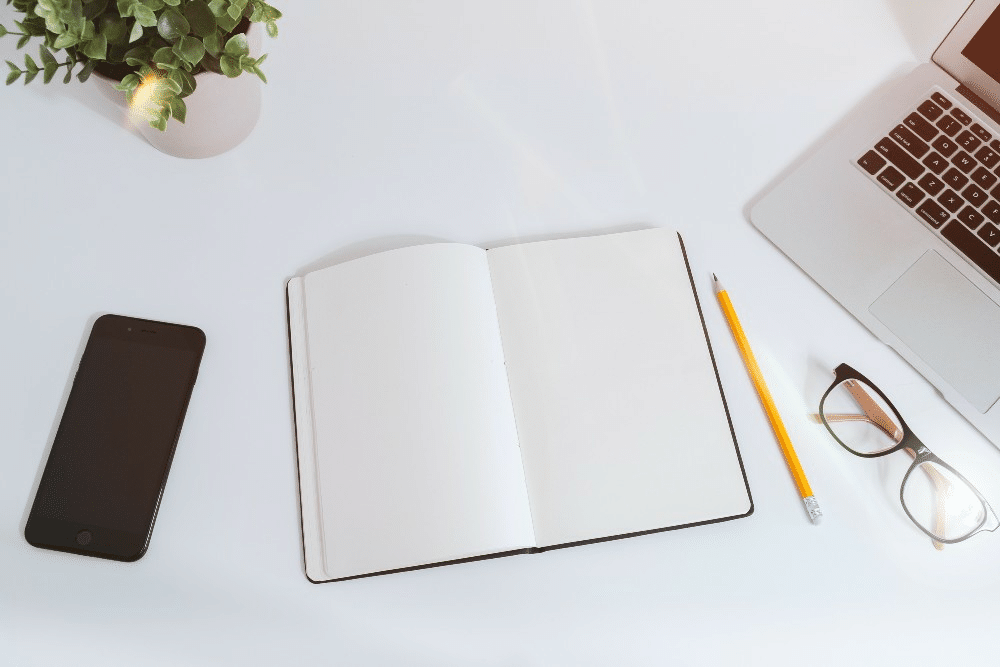 Submit it only when you are fully satisfied it meets the required threshold for a Graphic Design Cover Letter.
And don't forget to add in your contact information.
What not to include in your Cover Letter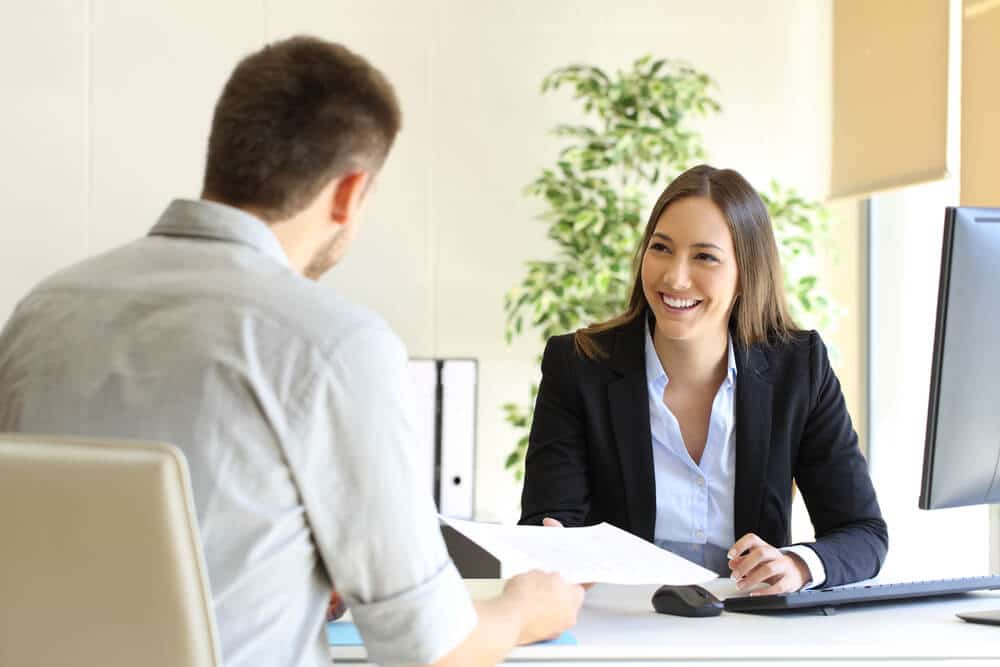 A Cover Letter allows you to market yourself to prospective employers by detailing your professional background and easing your job search worries.
From that information, they can evaluate your abilities and conclude whether you are the right fit for a vacant position.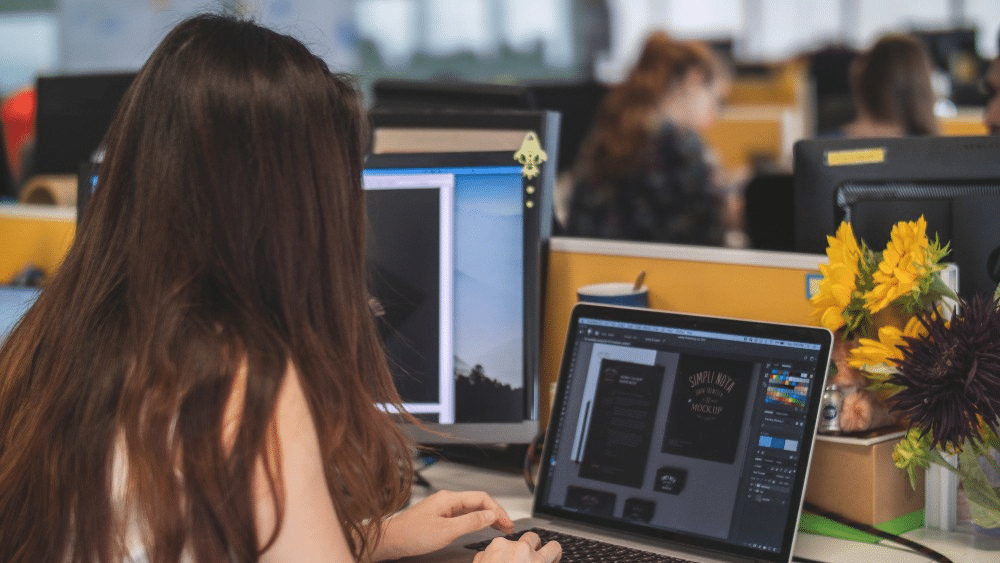 You should not include some things in your Cover Letter to generate the impression needed.
They include:
Remuneration requirements and expectations
Unnecessary Personal Information
Grammatical errors and Spelling mistakes
Gaps in your skills and experience
What do you like or do not like about the job
Bullet points
False information about your experience, skills, and Academic qualifications
You want the job as a stepping stone for career growth
Frequently Asked Questions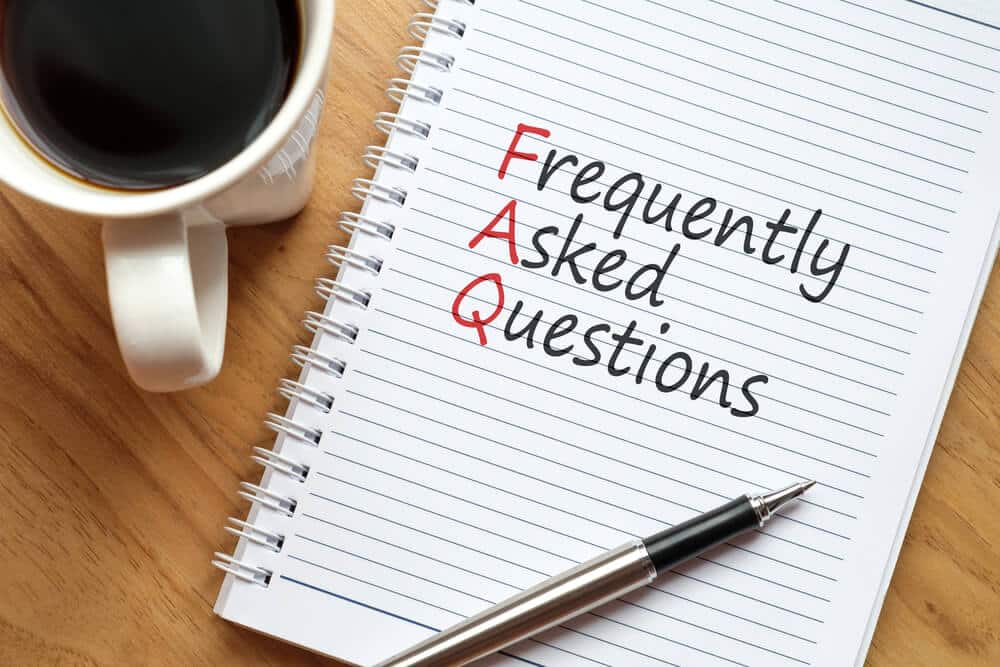 What are the 3 basic structures of a Cover Letter?
They are the introduction, the marketing pitch, and the conclusion.
In the introduction part, you address the reasons for your letter, which is an application for a particular position.
The sales pitch is where you market your skills and expertise, and how they match the company's needs.  
What makes Graphic Design Cover Letters stand out?
A Graphic Designer's work entails creating an astounding visual effect for the right purpose through creativity and technical ability.
This concept applies to their Cover Letters, whereby they must showcase their creativity and design skills to prospective employers.
How does one write the perfect Cover Letter?
Writing the Perfect Cover Letter requires you to use the correct structure and format to sell your skills to a potential employer.
You need to understand its purpose and include all the relevant information.
All this while, you need to keep it precise and brief but also compelling.
How do you begin a Cover Letter?
You begin by writing your details.
Such details include your full name, phone number, email address, a link to your website or portfolio, and any other information you may consider necessary.
You then address the letter to the Hiring Manager by name before drafting the body and conclusion.
What are the recommended formatting guidelines for a Cover Letter?
The standard formatting guidelines require classic styles such as Calibri or Aerial.
The length of the letter should not exceed one page.
The wording should be about 200 to 300 words.
Use single line spacing and a margin of one inch on all sides.
How do I write a Cover Letter for a Graphic Design Internship?
As an intern, you are applying for an entry-level job.
Follow the basic rules of writing a professional Cover Letter using the recommended format and structure.
When pitching your skills and experience, indicate any technical abilities you possess and student experiences for the job.
What is a recruiter looking for in a Cover Letter?
A recruiter needs to conclude whether you qualify for the position or not.
As an introduction to your resume, the Cover Letter helps assess your skills and expertise and whether they match the company requirements for the role.
Can you be hired for a Graphic Design position without a Cover Letter?
Yes. Not all employers ask for a Cover Letter when recruiting new employees.
Therefore, you do not need to be considered for the role.
However, where the position demands that you send your resume accompanied by a Cover Letter, you become disqualified if you don't send a Cover Letter.
References