Dear cherished reader, welcome to an interesting and engaging read on how long does it take to become a UX Designer!
This article focuses on the duration of becoming a User Experience Designer, the career outlook, and the job application process.
At the end of this read, you'll know how to become a UX Designer.
Our main preoccupations include:
Introduction to UX design career
How to become a UX Designer
The job outlook for UI/UX Designers
Job application process
Let's discuss the process of becoming a UX Designer without much ado!
Overview of UX Design Career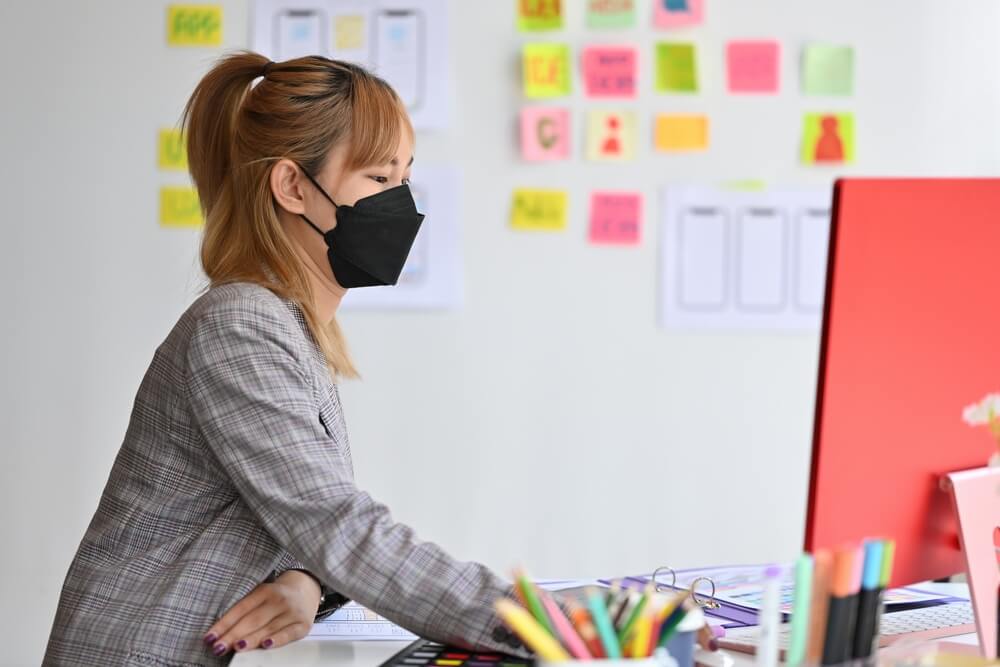 User experience (UX) explains an individual's interaction with a service or product.
If you're trying to book a holiday, you'll use a web or mobile app that will help you find what you're looking for in a twinkle of an eye.
You'll make a purchase and set out within the shortest possible time.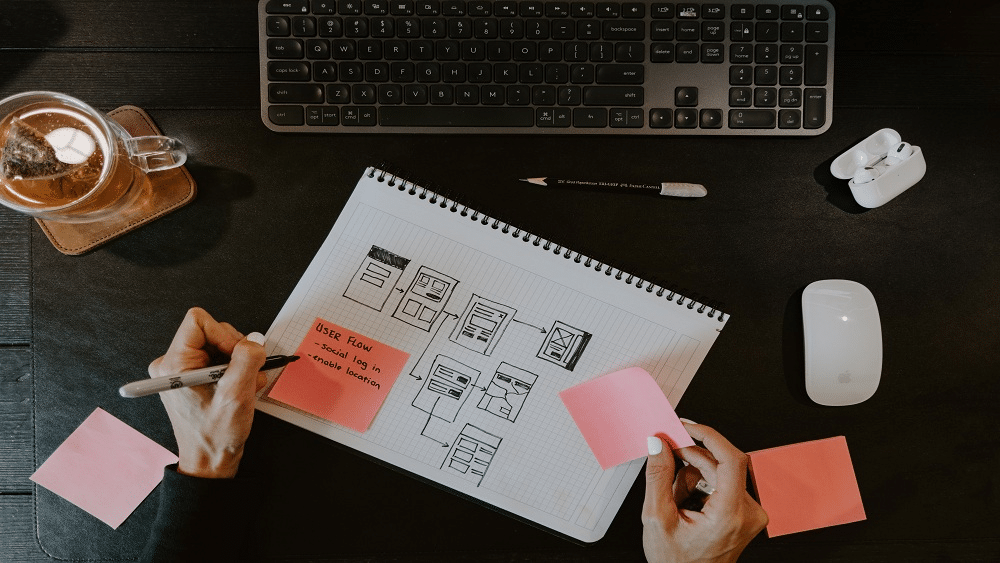 That's what a good user experience entails.
However, it's usually frustrating and depressing to visit an app or website that isn't user-friendly.
Such frustrating websites are often unresponsive and have confusing page layouts.
They also contain unnecessary pop-ups and long forms for users to fill out.
You'll eventually assume defeat and close the app or website, promising never to return.
Every user experience is an aftermath of a good or bad design.
Hence, the need for well-trained and professional UX Designers!
Skilled UX Designers analyze the elements shaping user experience, whether for physical products such as mobile phones or digital products like websites or applications.
They combine design strategy, product development, and market research to create an exceptional user experience design for products and services.
They deploy empathy, creativity, UX research, usability testing, and task analysis to help product owners or organizations better understand and satisfy client's needs and expectations.
Now that we've described the process of excellence in design, the most probable question on your lips is, "how do I break into this discipline?"
This article is exactly about this; it wants to x-ray how to learn UX design in the most organized manner.
We'll answer the following questions in this discourse: "How many years does it take to become a UX Designer?" and "How long does it take to learn UX design?"
Let's hit the ground running!
How Long Does it Take to Become a UX Designer?
Learning is procedural; you must invest quality time and resources into studies and constant practice to gain valuable skill sets.
But how long does it take to learn UX Design?
It depends on your preferred approach to learning.
In this segment, we'll highlight how to become a UX/UI Designer.
The pathways to learning UX design include attending a UX Bootcamp, earning a UX master's degree, and through self-directed learning.
The three pathways highlighted above cater to fast and slow learners.
Hence, if you want to understand how to learn UI UX design, read on.
Option 1: Attend a UX Design Bootcamp
There's no a one-size fits-it-all approach to becoming a UI/UX Designer.
You don't need a specific bachelor's degree to gain your first job in UX design.
Many organizations have kicked off tutorials and educational programs for newbies to ensure a defined and organized learning system for this role.
You'll get an overwhelming result online when you search for "UX design bootcamps."
UX online courses last between 2 to 10 months.
Every Bootcamp is peculiar in structure, design, and content.
You should enroll in the best UX design online course to get value for your time and money.
Generally, UX design bootcamps discuss essential UX concepts.
UX Design Courses also guide students through projects to help them create excellent UX Design Portfolios.
Some UX design courses also include an opportunity to interface with real clients and career mentorship.
Benefits of UX Bootcamps
UX bootcamps are the quickest career path to a UX design job.
Unlike a UX master's degree that requires a minimum of 2 years, you can learn UX design within a year in a Bootcamp.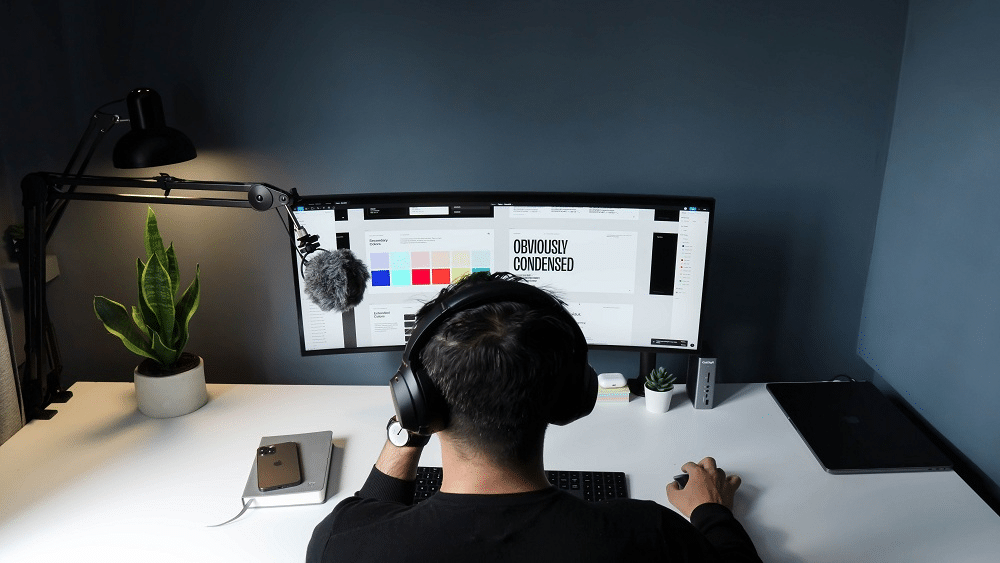 UX Design Courses are also practical and technique-centered; hence, they're ideal for starters.
Most bootcamps ensure project-centered learning because they know that UX Design Skills are best mastered by doing.
They also have flexible coursework due to their short-term and career-focused nature.
UX career guides can immediately include new design tools, industry trends, and techs into their teaching content.
Hence, participants are ready for impact when they begin a UX job.
Downsides or Challenges
A Bootcamp is an odd option for a financial-struggling learner because it's financially demanding.
Most bootcamps range between $1,200 and $15,000.
Consider the financial implications of any program before enrollment.
Although it's the fastest of the three pathways to UX design professionalism, Bootcamp is time-consuming; you need at least two months of intensive part-time studies to finish most programs.
Thus, any participant with a busy schedule will find it difficult to meet the demands of the coursework.
In addition, not every educational program is equal; some courses only provide peer feedback while others include critique from expert UI/UX Designers.
Google's cheap UX certificate program only has feedback from co-students.
It means new students will have limited interactions about their work; they might not know even if they're on the wrong path because a co-student is evaluating their work.
Furthermore, bootcamps differ in scope and quality.
Some courses come with mouth-watering packages such as guaranteed UX job placements, career guidance, and unlimited mentorship, while others don't have any.
Ensure you know the course specifics before financial commitment.
Highlights of UX Bootcamp Pathway
Below is the summary of the mentorship program or course discussed:
Course Duration: 6 weeks to 12 months
Financial Implication: $1,200 to $15,000
Pros
Fast career path to UX design
Modern design tools and methods
Career-centered teaching, professional guidance, and skill sets
Cons
Most programs are expensive
Requires a significant time commitment
Some courses lack professional feedback and career guidance
Option 2: Obtain a UX Master's Degree
You may value the degree option if you prefer a more formal or organized learning experience.
A master's program takes 1-3 years.
The actual length depends on the program mode and enrollment; full-time and part-time students don't spend the same time.
You would have the edge over others if you did a tech-related degree program like computer science immediately after high school.
Related degree programs include game design, web design, marketing, information technology, graphic design, and psychology.
Those who decide to change careers after obtaining a bachelor's degree in other disciplines will follow a longer route.
Fortunately, most UX-related post-graduate programs don't need a specified bachelor's background for participation.
In other words, you can earn a bachelor's in literature or chemistry and still participate in a UX master's education.
Currently, UX design bachelor's and master's educational programs have numerous names.
To have an overview of the available programs, below is a list of educational titles that you can participate in to become a UI/UX Designer:
Human-Centered Design
Engineering Psychology
Human-Centered Computing
Information with HCI/UX Focus
User Experience Design
Information Architecture and Strategy
Human-Computer Interaction
Information Sciences with UX Focus
From the above, it's crystal clear that you can follow different pathways to become a UI/UX Designer.
Carefully study these programs to understand their peculiarities before making a choice.
Benefits of UX Master's Degree Program
A master's program is ideal if you want an advanced understanding of UI/UX design and web development theory.
You can learn essential topics such as psychology and information architecture more thoroughly than in a fast-paced program.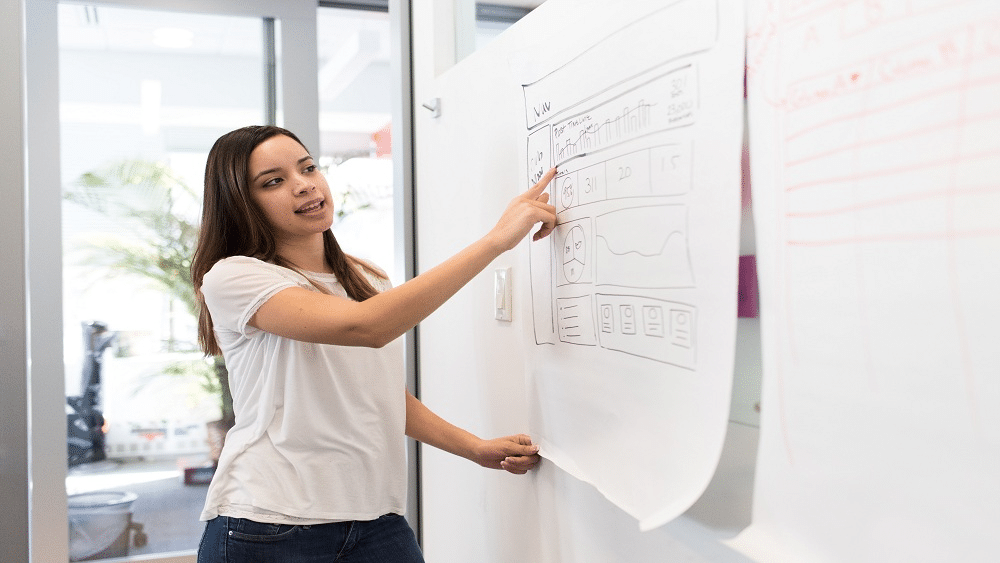 Hence, a master's program gives you more insight into any UX design concept.
It allows you to work closely with experts and academicians for a long duration.
An ideal master's program ensures student-professor mentoring relationships.
If you want to learn from experts with many years of experience in an academic setting, this learning option is the best way to go.
Furthermore, some Hiring Managers value advanced degrees more than other learning programs.
Though most UX design job roles don't need any specific education apart from a bachelor's program, having an additional degree sets out from the crowd!
Recruiters unfamiliar with the UX design industry will prefer a candidate with a master's degree because it shows advanced knowledge, commitment to learning, and excellence.
Earning an advanced degree is a conscious effort to give your career a facelift.
Challenges or Drawbacks
The first drawback to earning a master's degree is cost; an advanced degree program costs between $30,000 and $120,000.
It also requires quality time; if you want to start a UX design career quickly, a Bootcamp is a way to go.
In addition, master's programs don't offer the same value as some focus more on theory than practice.
If you participate in such defective programs, you'll have minimal real-world experience.
Check the curriculum of your preferred program to know if it covers essential topics such as user research, design thinking, wireframing, prototyping, and user interface design.
Highlights of UX/UI Design Mater's Pathway
Program Duration: 1 to 3 years
Financial Implication: $30,000 to $100,000
Pros
Close relationship with professors for a long duration
In-depth understanding of theoretical and technical UX/UI design concepts
Higher value by Hiring Managers
Cons
Very expensive
It's time-consuming
Some programs are inadequate
Option 3: Become a Product Designer through Self-Learning
An innovative and active professional community is one of the many bright sides of the UX discipline.
Many expert UX/UI Designers have shared their knowledge online in the past decade.
You can seize this opportunity to learn UX design; they document their knowledge in texts and videos available online for free or low.
Such online course contents are overwhelming, and you might even be confused about what to do.
You can get many video contents on YouTube, but if you want more organized learning, visit Coursera, LinkedIn, or Skillshare.
All these sources discuss the fundamentals of UX design with case studies.
Attaching a timeframe to self-directed learning is difficult because you move at your pace.
There's no gainsaying that it's the slowest learning method because you must sift through numerous content before choosing suitable materials.
However, if you're committed to this method and follow the expert-offered step-by-step guide to the design process, you'll land your dream job within two years.
But it might take longer because many self-directed learners do the trial-and-error method due to a lack of guidance or mentoring.
A self-directed learner may also delve into the fundamentals of graphic design to become an all-around Designer!
Benefits of Self-Directed Learning Method
Self-directed learning is extremely cheap.
In fact, you can patiently teach yourself UX/UI design without spending anything.
But if you want to start quickly, you might spend around $100 to find more organized programs like Google's certificate program on LinkedIn Learning.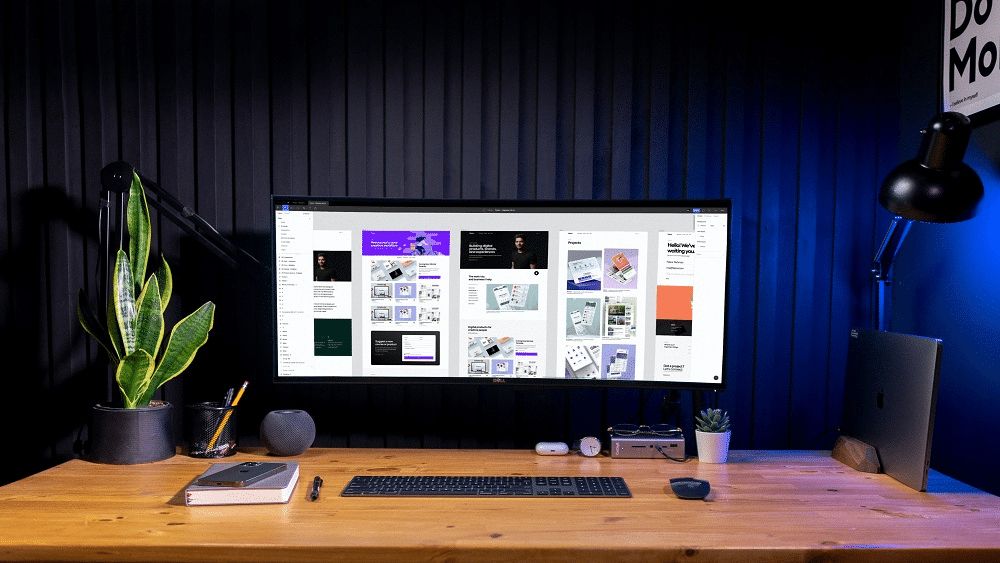 Self-directed learning is the best option for financially-incapacitated students.
This option is also flexible due to lack of time pressure; you can spend more time on seemingly difficult topics and learn at your pace.
If an emergency occurs, don't worry about missing classes or losing tuition.
It's also a great opportunity to engage the ever-active online UX community.
The vast online content exposes you to professional networks and new trends.
You can follow successful UX Product Designers to gain deeper insights into the profession.
You must sharpen your soft skills to perform excellently in visual and interaction design.
Challenges or Drawbacks to Self-Directed Learning
This method also has imperfections, such as a lack of professional tutoring.
Learning UX design involves the completion of real-world projects and receiving feedback from experts on them.
Professional criticism helps you understand your work standard and areas to improve.
Similarly, many learners aren't accountable without mentors.
Deadlines, cohorts, and grades help you to understand design work further and stay through to the process.
If you're easily distracted, you might not learn web design successfully on your own.
Furthermore, you can't put self-directed on a resume because there's no certification to back up your claim.
This section has answered the "Is UX design hard to learn?" poser.
Highlights of Self-Directed Learning Pathway
Program Duration: Minimum of 1 year
Financial Implication: Mostly free or a maximum of $100
Pros
It's free or extremely cheap
Easy to find and join UX online forums
Flexible and self-paced
Cons
Lack of organization and accountability
Lack of career mentorship
Difficult to include in a resume
Time wasted in looking for suitable materials
No or minimal feedback for projects
You can see from this discourse that the duration of learning UX/UI design depends on your preferred or chosen path.
Career Outlook for UI/UX Designers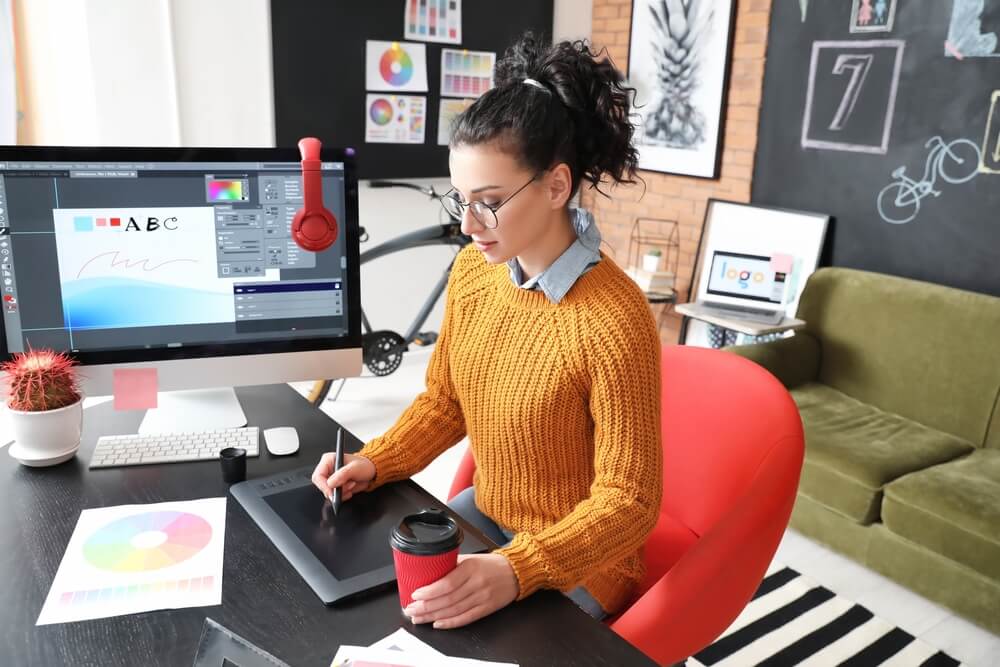 After going through the rigors of learning UX design, you want to have a fulfilling career.
What's the essence of understanding styling, user testing, and front-end development without finding a suitable employment opportunity to practice them?
This segment will discuss the career outlook for UX Designers.
Despite the devastating effect of COVID-19 on many jobs and businesses, the UX design field keeps waxing stronger.
UX Design was part of Glassdoor's list of top 50 best jobs in the US in 2021.
The industry is growing on an average of 8.3% monthly.
LinkedIn has almost 20,000 vacancies for UX/UI Designers and Product Designers.
Indeed.com also has almost 14,000 job openings in this field.
Thus, the UX field is home to opportunities for any well-trained professional.
UX Designers are in high demand because they're crucial to any business success, especially as companies battle to keep customers in the face of a global economic downturn.
Hence, the future is bright for any prospective UX Designer!
These statistical figures have answered the "Do UX Designers have a solid job source?" question.
Apply to Get a Job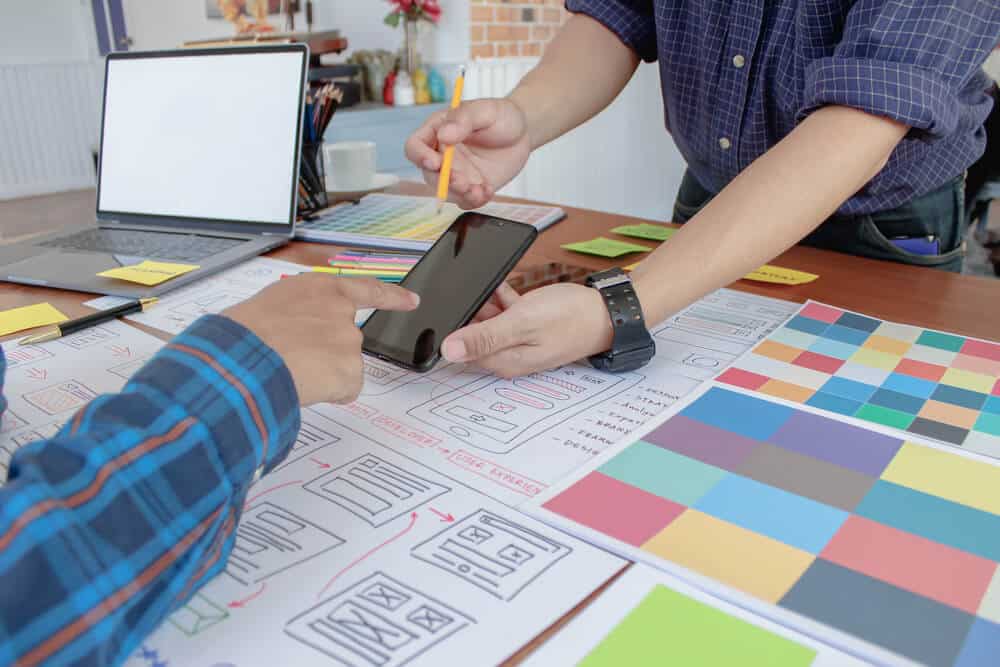 After completing your UX design education and portfolio, it's time to apply to suitable job roles.
Glassdoor, LinkedIn, and Indeed are good sources to search for jobs.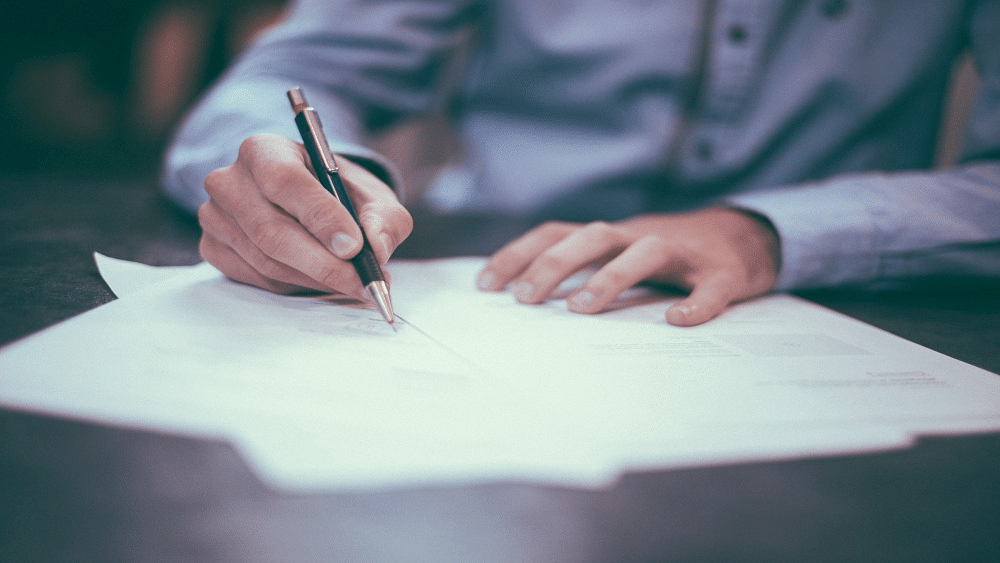 Recruiters use different titles to emphasize the most-needed skill set such as usability, coding, and content strategy.
The job titles to focus on in your job search include UX Architect, UX Writer, UX Designer, Information Architect, UX Engineer, Interaction Designer, Visual Designer, UX Researcher, and Experience Designer.
However, read the requirements and descriptions to know if you're the best fit for the job.
Keep Learning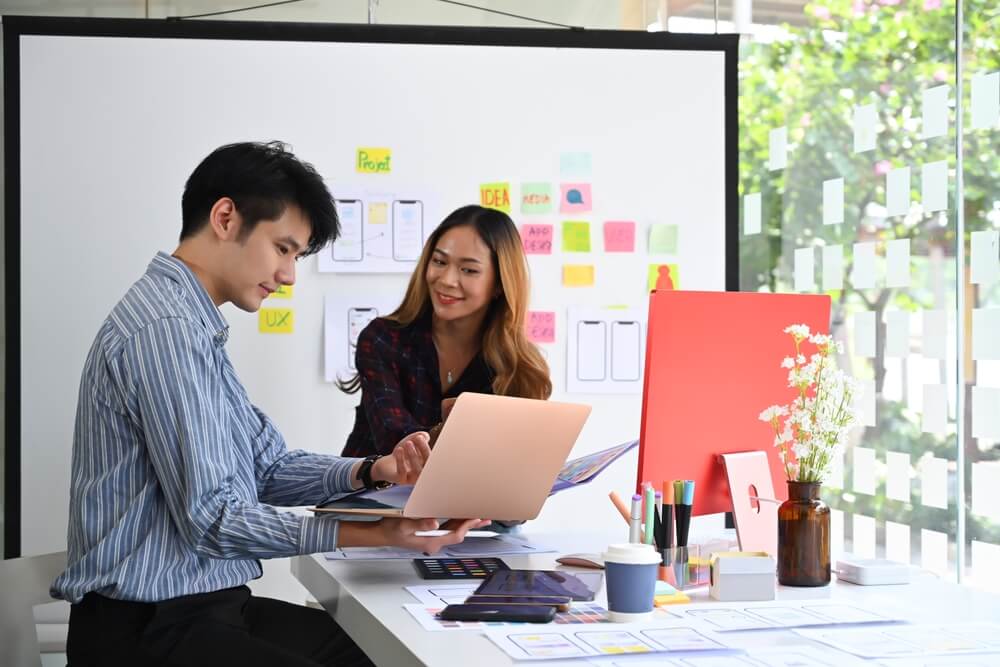 Learning shouldn't stop because you've got a job; the UX design field is highly dynamic, and you must consistently learn to keep yourself abreast of new developments and innovations.
You must demonstrate expertise in prototyping tools such as Adobe XD and Figma.
You must also stay updated to know how to create good personas and storyboards.
The mockups in your portfolio aren't enough to land you the next big role.
You can do this further learning independently and showcase what you've learned through designs on your portfolio site.
You can also enroll in advanced design courses; enroll in courses that discuss essential concepts in your field.
You may also focus on areas of interest that you're not experienced in, such as journey mapping.
The continuous education courses last for a few weeks to six months.
Examples of courses to take within this period include Gamification—How to Create Engaging User Experiences, User Research—Methods and Best Practices, Agile Methods for UX Design, Conducting Usability Testing, and Accessibility: How to Design for All.
They're all intermediate user experience courses.
Conclusion
We discussed the three main approaches to having a prosperous UX design career.
Each path has its peculiarities and strengths.
Your career goals and needs will determine the best path for you.
If you want to get started almost immediately, Bootcamp is the most viable option.
Also, consider affordability because you can't afford to pull out halfway.
If you're most concerned about real-world mockups and career mentoring, enroll in a degree or post-graduate program.
Once you know your priorities, research options to know your best learning choice.
You must get the learning platform right because every other thing depends on it.
An affordable, short, detailed, and flexible program is ideal for most learners.
However, never enroll in a program that isn't project-based because everyone cares about what you can do and not what you merely profess.
FAQs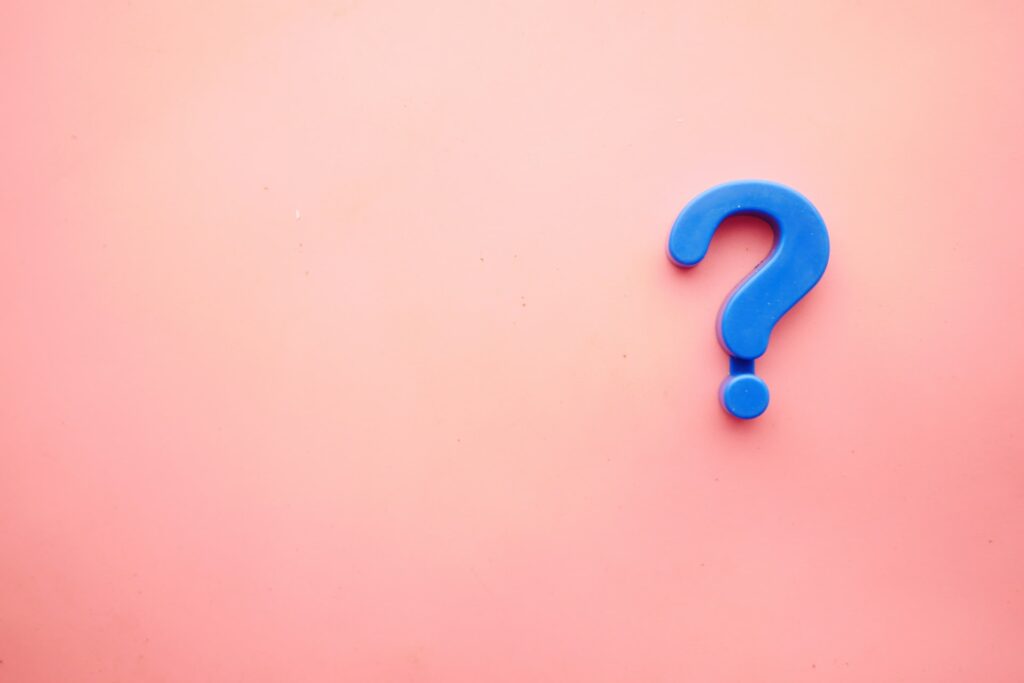 How long does it take to become a UX Designer with a degree?
It takes 2 to 6 years to earn a UX-related degree.
Courses such as computer science, graphic design, psychology, and visual design take 2 to 4 years.
If you want to earn a master's degree, it will take an additional 2 years.
How long does it take to get into UX Design?
It depends on your route, but generally, it takes 6 weeks to 6 years to become a UX Designer.
UX-related bachelor's and master's degree programs are usually time-consuming; they take 2-6 years.
However, self-directed learning can take longer, especially if you're not accountable.
What does it take to be a UX Designer?
It takes passion, courage, commitment, and focus on being a UX Designer.
You must be attentive to the big picture always.
You must also be ready to sacrifice time to learn and practice.
It requires money to enroll in a worthwhile program.
Is it hard to become a UX Designer?
Becoming a UX Designer is not hard if you're passionate about it.
It's a project-based discipline; hence, you must be attentive to every detail to know how to create products or services.
You can also watch videos and learn closely from experts.
Can I become a UX Designer in 6 months?
Yes, if you enroll in a Bootcamp.
Most boot camp programs don't last up to 6 months.
However, consider the shortest route if you have some experience in this field.
If you must register for a Bootcamp, focus on the basic and essential concepts.
How long does it take to become a senior UX Designer?
It takes 5 to 10 years to become a senior or expert UX Designer.
You need time to move from the lower part of the ladder to the top.
During this process, you garner experiences that distinguish you from newbies.
You know many things with time and constant practice.
How long does Bootcamp take?
Bootcamps range from 6 weeks to 10 months, depending on the organization and course content.
Bootcamps are the quickest means of becoming a UX/UI Designer.
However, you must be ready for an intensive learning session because they're intellectually demanding.
References