Hello and welcome to another exciting and insightful Front-End Developer Internship piece!
In this article, we will discuss the roles of Front-End Developer Interns and how to apply for these internships.
At the end of this article, you will learn the benefits of Front-End Developer Internships and the top internship opportunities available.
This article will examine the following:
Front-End Developer Internship – An overview
Benefits of a Front-End Devs Internship
Front-End Devs Intern roles
Internship Application requirements
Top Front-End Devs Internship Opportunities
So, let's dig in!
Front-End Developer Internship – An overview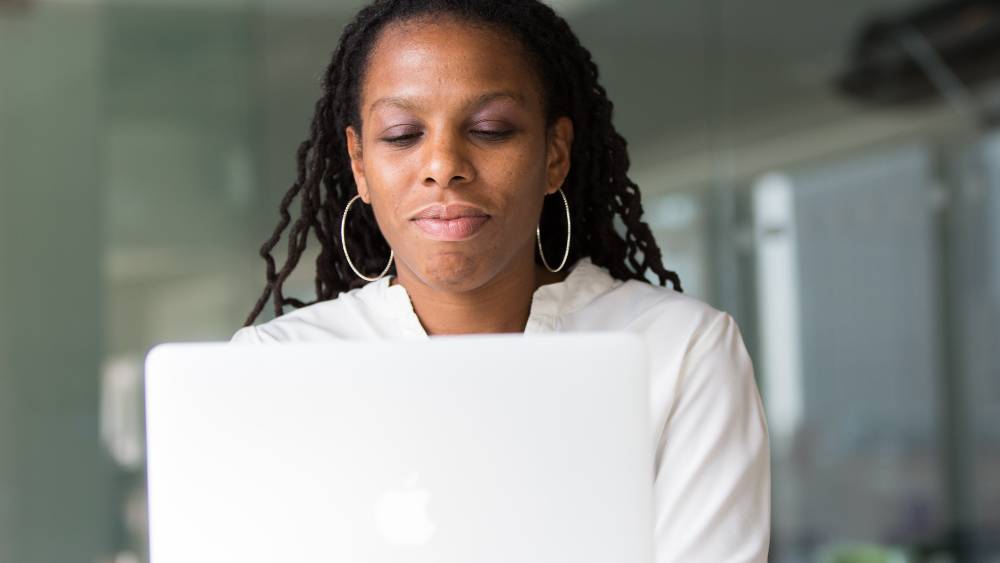 Access to apps and resources online is gaining more and more users in this day and age of digital learning, telecommuting, and online shopping.
The number of websites over the internet is continuing to skyrocket at an astounding rate, with thousands of brand-new ones being produced every day.
Consequently, there has been an increased need for skilled Front-End Engineers, among the most sought-after professionals in the technology industry.
You will need to learn fundamental skills such as programming, database design, and back-end administration.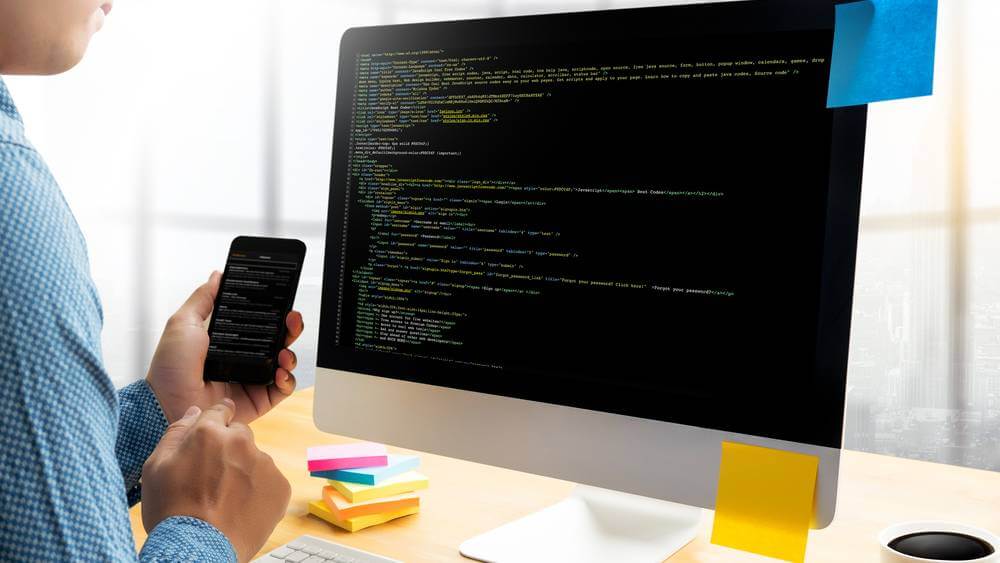 In addition, you'll need to have some practical experience working in the relevant industry.
The best method to obtain experience in various disciplines, such as technology, people, and projects that may be important to your future career ambitions, is to participate in internships.
Interns in Front-End Development put the theoretical knowledge they've gained in the classroom to use by applying it to real-world scenarios and providing suggestions for ensuring the project's success.
A Front-End Developer Intern needs to be able to pay close attention to detail, communicate well, and pick up new information quickly.
Front-End Devs Intern roles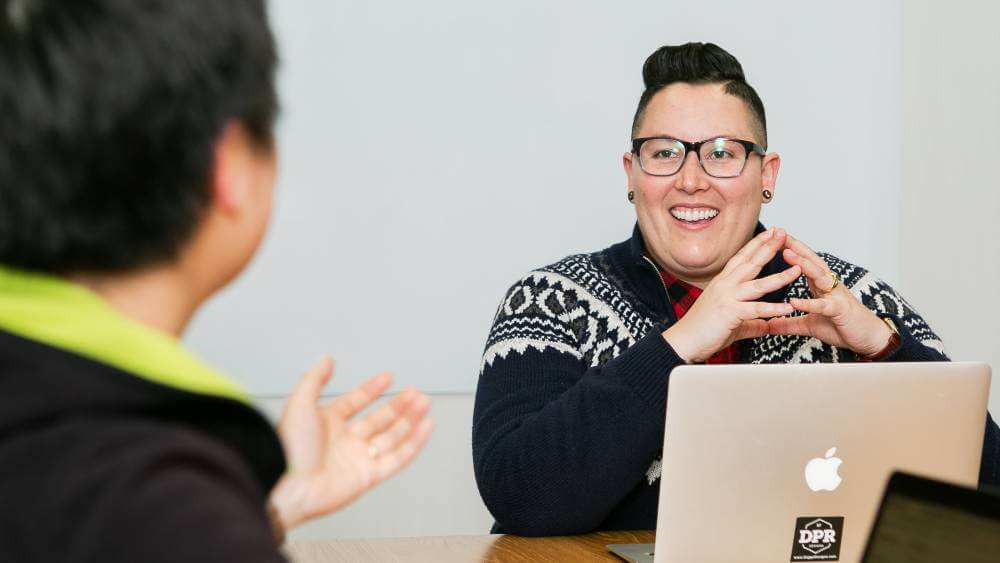 Some of the job responsibilities of a Front-End Developer include:
Creating unique versions of existing websites and applications using markup languages such as HTML, PHP, CSS, and JavaScript
Developing, recommending, and presenting potential enhancements to both newly added and already existing functionality
Diagnosing and resolving problems affecting web-based systems
Maintain and revise web pages, postings, and other materials
Helping internal teams with any technical issues they may be having with their web-based applications
Evaluating both brand new and existing technology and providing input on both
Constructing prototypes and experimenting with various cutting-edge technology and features as directed
Benefits of a Front-End Devs Internship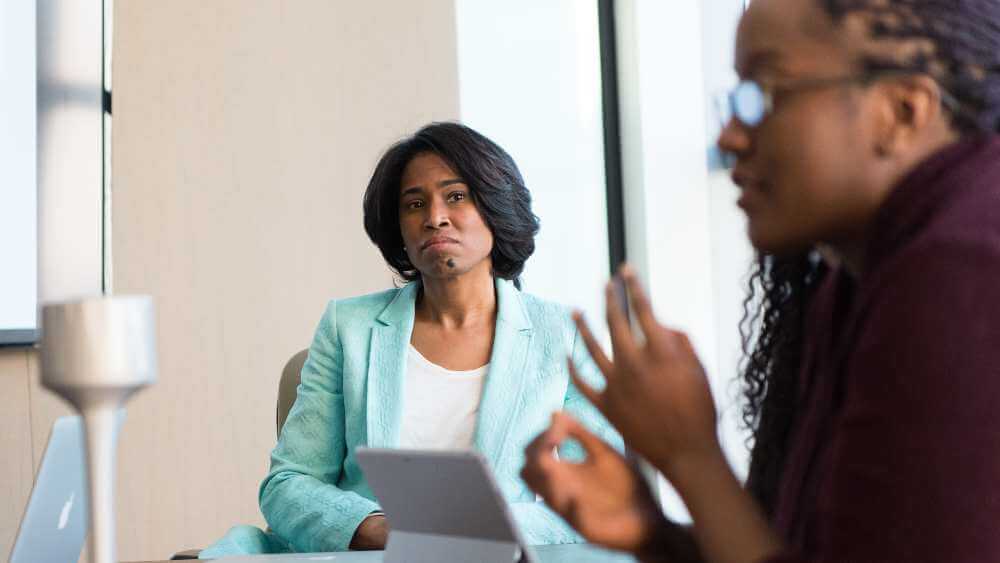 In Front-End Developer Internship job postings, qualifications like education levels and minimum years of relevant experience are frequently listed.
You will have the opportunity to get significant insight into web project developments, improve your programming skills, and participate in web project evaluations.
You will meet a possible mentor in a natural setting and begin a relationship that assists in guiding your professional path.
You can now fill out your resume honestly and specifically, thanks to the important work experience you have gained.
You will not only be able to include the responsibilities and tasks from your internship in the experience area of your resume, but you will also be able to more clearly define your goal for a permanent career after completing the internship.
Internship Application requirements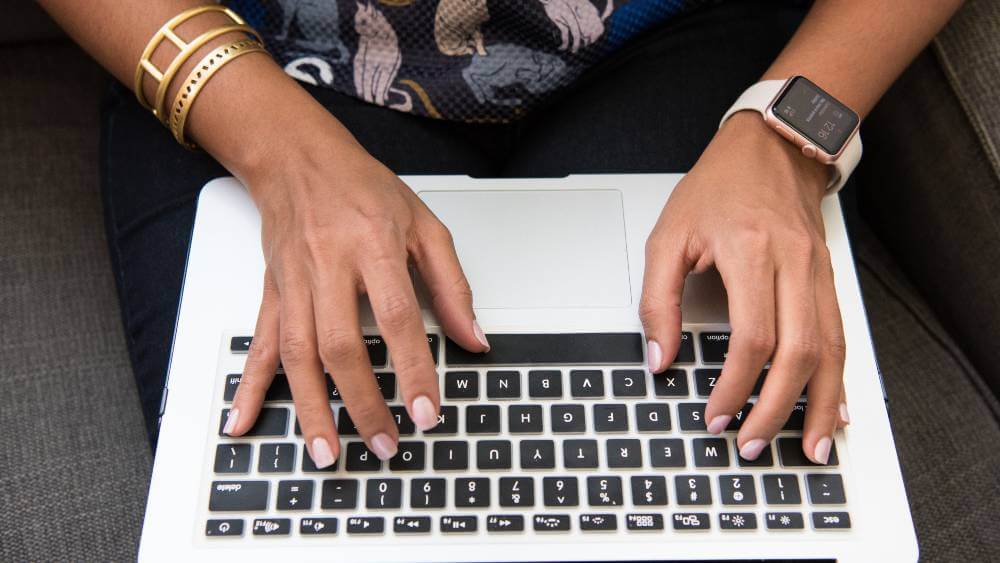 Participation in an accredited degree program, previous Software Development experience, familiarity with a pertinent computer language such as HTML or JavaScript, and coding or computer skills are required to begin an internship in Front-End Web Development.
Other qualifications that may be considered helpful include an interest in the field.
Some employers may seek students enrolled in computer programming or web applications development programs accredited at the postsecondary level.
At the same time, other companies may offer internships to recent college graduates or individuals who do not have an educational background but can demonstrate they have the necessary technical skills.
How to Get a Front-End Devs Internship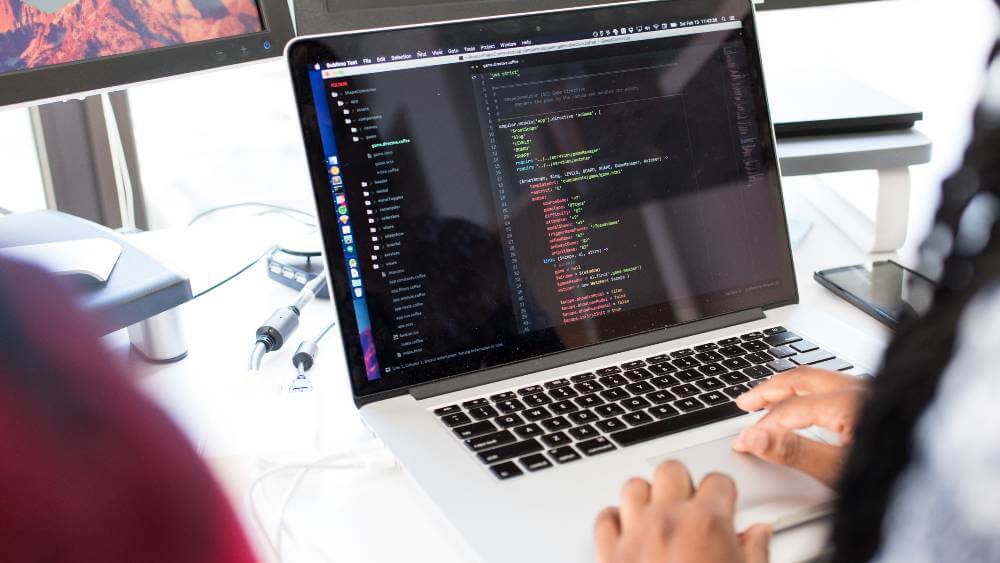 To qualify as an intern, you do not need to have any prior experience in the workforce.
You must show enthusiasm for Front-End Web Development, have various technical abilities, and comprehend the most recent tools and programming languages.
Consider the following aspect when looking for an internship in Front-End Development:
Resume
Every position for a Web Developer is a little bit different, and you need to tailor your resume to each one.
Build an appealing CV that reflects your qualifications and the firm's requirements for which you apply.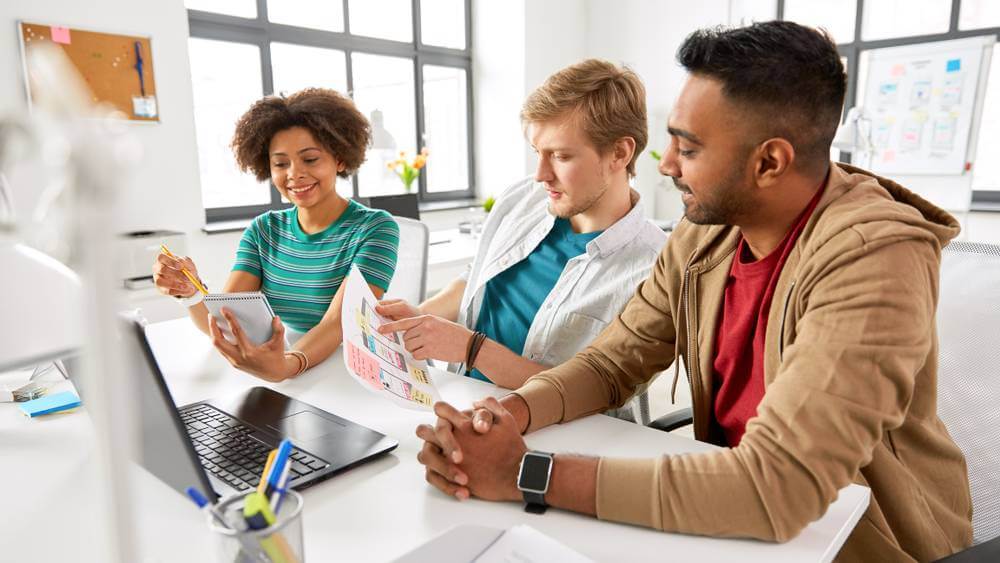 Mention your abilities and accomplishments, but don't embellish or lie about anything in your application.
Employers undertake extensive background checks and can detect when applicants provide fraudulent information.
Freelancing
Even though employers don't need students to have past job experience, they prefer students with some practical experience.
You can also strengthen your portfolio by getting experience working on real-world projects.
Working as a freelance Web Developer helps you build a reputation as a reliable professional.
You might decide to take on some smaller projects, such as developing an HTML newsletter or redesigning the website of a nearby company.
Portfolio
Recruiters will be able to learn more about you, your work, and your accomplishments through the use of your web portfolio.
If you have a website, potential employers can view it and evaluate your talents and qualifications.
You can construct online portfolios with the help of websites such as LinkedIn.
GitHub
You can demonstrate your hands-on experience through the usage of GitHub.
Display your database design and development expertise, and show off your coding talents.
Prospective employers will be able to see that you are continually engaged in the job market if you routinely update your profile.
Many people will be looking at your profile, so make sure your code is as neat and organized as possible.
Developers' networks
Developers' Networks allow you to collaborate with other Web Developers of varying skill levels, allowing you to demonstrate that you are capable of working well in a group setting.
You have the opportunity to interact with other Programmers who share your interests and thoughts.
You may improve your coding skills by talking to other Programmers, and you can also expand your professional network.
On networks such as AngelHack and Hackathon, for example, you can learn about new issues to tackle.
Open-source Projects
The development of open-source software occurs in an open environment and with the participation of multiple people.
With an open-source project, you can build your skills in various areas, including teamwork, bug fixing, communication, reporting, and testing.
These abilities demonstrate to potential employers that you are committed to technology and have a strong interest in it.
Top Front-End Devs Internship Opportunities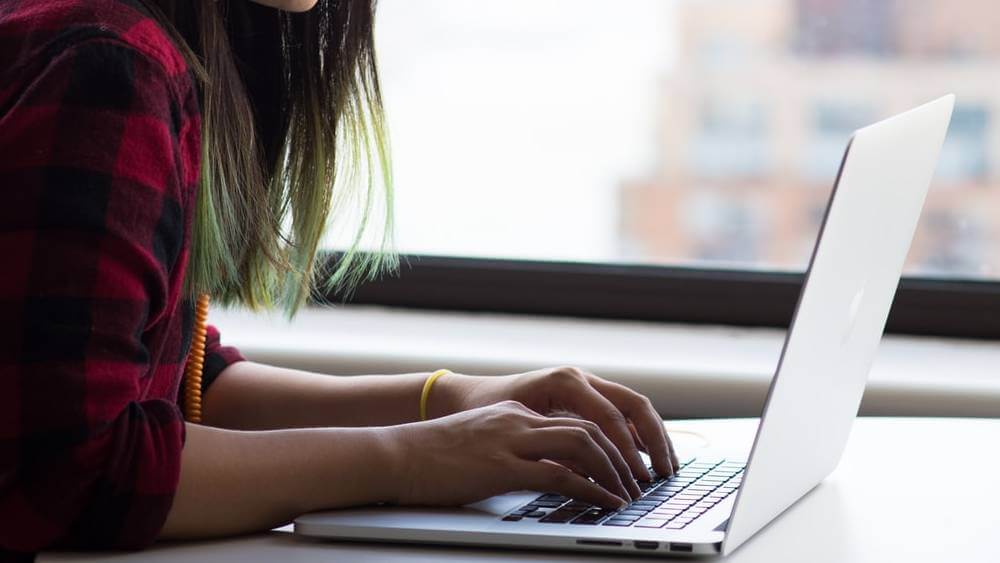 Because Front-End Web Development is a skill that is in high demand, there are many chances for internships available within the technology sector.
However, competition for the most desirable Developer intern jobs at the world's largest technology companies may be fierce.
Consider enrolling in a Front-End Web Development Bootcamp so that you can distinguish yourself from the other candidates.
You may get a head start on your career as a Front-End Software Engineer intern; participating in one of these organized learning programs will help you establish a professional portfolio and teach you fundamental skills.
The top organizations that want Front-End Web Development interns include the following:
HP
If you are interested in technology, you undoubtedly already know about the reputation that HP has earned.
They have hundreds of offices located in different countries all around the world.
Most of their internships are compensated well and last for approximately twelve weeks.
A requirement for this position is not just outstanding technical skills but also excellent communication skills.
By completing an internship at HP, you will gain valuable skills and experience, as well as a sense of team spirit and guidance; this will help you design your future career.
WebFX
WebFX is an organization that specializes in digital marketing.
Students interested in specializing in online marketing, search engine optimization (SEO), and lead generation might participate in Web Developer internships.
The internship for Web Developers needs at least twelve hours per week to be completed.
The remuneration is approximately $16 an hour, and the hours are flexible.
Thermo Fisher Scientific
The mission of this organization is to make the globe a more secure environment.
They develop scientific software for the medical industry, academic institutions, and government institutions.
They provide a wide variety of internship opportunities in Web Development.
You should be fluent in numerous programming languages and have experience working with Web Development Tools if you want to be considered for an internship.
Visa
The corporation, with its headquarters in California, provides young Web Developers access to one of the most prestigious internship programs.
You can polish your ability to solve problems and gain the experience you need for a successful career in web development by participating in an internship program here that lasts for twelve weeks.
Haystack
The internship lasts 15 weeks, and participants have some leeway regarding their schedules.
To be considered, ideal candidates applying to Haystack for an internship position must demonstrate a prior understanding of HTML, PHP, and CSS.
You will be able to expand your skills in Web Development, team building, and leadership during this experience.
As an intern, some of your responsibilities will involve collaborating on various projects, UI design, designing email marketing campaigns, and addressing bugs and problems.
Beck Digital
This company is the ideal place to work if you want to gain experience working in a group setting.
Candidates must know the rudiments of programming languages and apps written in PHP.
You will be eligible to apply for this highly competitive internship position if you are enrolled in college, have recently graduated from college, or have completed an online education program.
Once accepted, you will receive feedback from seasoned professionals that will assist you in comprehending the labor that goes into being a Web Developer on a day-to-day basis.
American Enterprise Institute
You will take part in the planning of projects while working as a Front-End Web Development intern, and you will also have the opportunity to manage your projects.
The technical qualifications necessary for this position include familiarity with Javascript, WordPress, CSS, and HTML, as well as with GitHub and advanced proficiency in Microsoft Excel and PowerPoint.
The compensation is approximately $1,000 each month.
Power Digital Marketing
You can apply for a Front-End Web Developer internship at Power Digital Marketing regardless of whether you have a Bachelor's degree in Computer Science or whether you have completed a more specialized educational program.
You will be required to work between 10 and 15 hours per week and assist with various design and technical responsibilities.
You will contribute to web projects and work on websites for customers.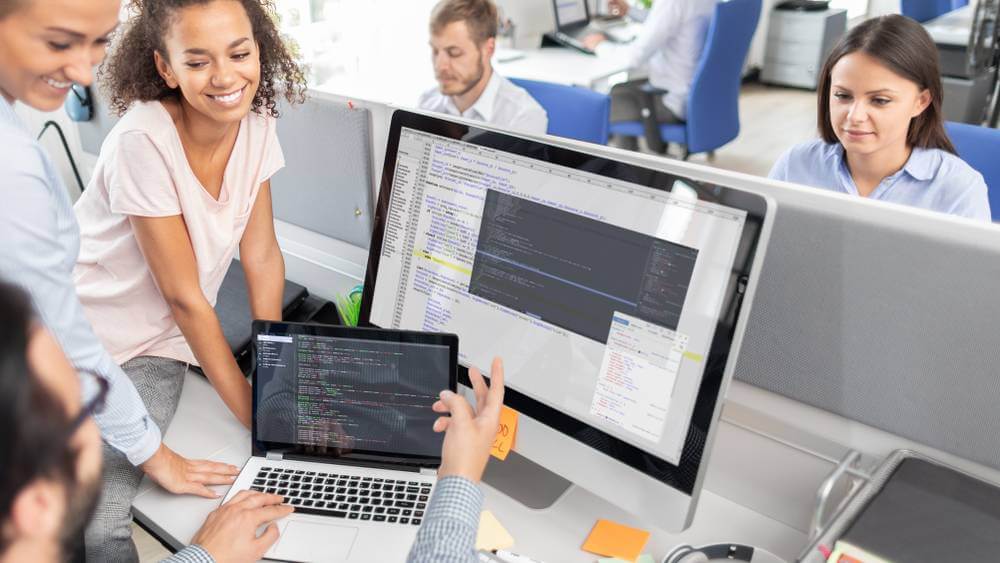 The hiring team favors candidates with prior expertise working with frameworks, HTML5, WordPress, CSS, Adobe Creative Suite, and JavaScript.
You should demonstrate attention to detail and innovation in your ideas and work.
Before applying, ensure your resume is proofread for spelling and grammar errors.
Conclusion
You will require relevant experience working with a development team to improve your talents and launch a career in Front-End Development.
You will gain practical experience working with Front-End Development tools on actual projects if you participate in an internship as a Front-End Application Developer.
You will learn from some of the most accomplished Web Developers in the industry while you are working alongside them.
You can improve your ability to manage your time effectively, communicate effectively with others, and collaborate well on a team through the completion of an internship.
There is a high likelihood that many of the internships available for Front-End Developers will eventually lead to full-time opportunities.
Therefore, landing an internship at a reputable technology company is an excellent way to begin your ideal profession and get your foot in the door simultaneously.
FAQs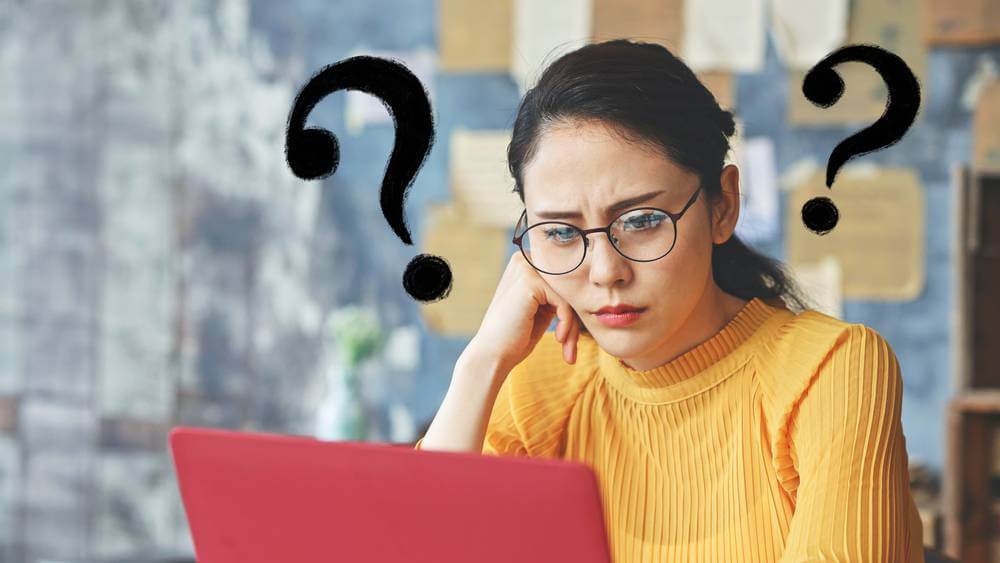 Why do I need a Web Development Internship?
You will have the chance to gain practical experience working with various Web Development technologies on actual client projects if you participate in an internship as a Web Developer.
You will get the opportunity to learn from accomplished Web Developers in the industry while you are working alongside them.
Where does a Front-End Web Intern work?
Although remote work may be feasible, a Front-End Web Developer Intern will often work in an office setting.
However, this type of work may also involve some remote work.
Interns typically work a forty-hour work week, which can adjust to accommodate the intern's academic requirements.
Why is a Front-End Web Internship important?
Internships in Front-End Web Development provide valuable working knowledge, industry information, and job experience that make you more marketable to potential employers.
A common barrier that may be encountered by those who aspire to work in the technology business is the need to acquire relevant work experience.
Is it hard to get a Front-End Developer Internship?
Getting the internship of your dreams is far more attainable than you've led yourself to believe.
You only need to make sure you follow a few easy steps, and you'll soon be on your way to getting the internship of your dreams while in college.
What will I learn during a Front-End Development Internship?
Interns who want to become Front-End Developers will receive training in web design, creating web content, client liaison, client and server-side scripting, server and network security, and the development of e-commerce.
Interns can assist Full Stack Developers and work on their projects, allowing them to continuously improve and test their abilities.
References