Hello there!
Welcome to our insightful article on cybersecurity apprenticeship.
Today we want to walk you through everything you need to know about cybersecurity apprenticeship, from the organizations that offer these opportunities to how to get one to get the most out of the period you are an apprentice.
By the end of the article, you'll know if a cybersecurity apprenticeship is something you want to consider.
In brief, we'll cover:
Cybersecurity apprenticeship programs
How to get into a cybersecurity apprenticeship program
Tips for getting the most out of a cybersecurity apprenticeship program
Cybersecurity apprentices' salary
And so much more!
Let's jump straight into it.
Cybersecurity Apprenticeship: How the Model Works
It's a known fact that cybersecurity has a huge talent gap.
Many cybersecurity jobs go unfilled because there are not enough qualified cybersecurity professionals.
What makes the situation even worse is that the industry is expected to grow by 33% between 2020-2030.
With an estimated 16,300 job opening annually over this period, it's clear that the situation is dire.
And that's where a cybersecurity apprenticeship comes in.
A cybersecurity apprenticeship is designed to help fill the skill gap.
The primary goal of a cybersecurity apprenticeship is to build a steady stream of cybersecurity professionals who are job-ready.
The apprenticeship programs equip individuals with the skills they need to become cybersecurity specialists.
The programs are led by experts in cybersecurity who equip learners with hands-on skills, training and mentorship to prepare them for employment.
Apprentices specifically learn about the skills they need to secure cybersecurity jobs.
Part of their training covers types of malware, types of cyberattacks, how to identify them, how to create a secure password, and so on.
They work alongside instructors, which is great, as the connections can come in handy when searching for opportunities.
This route is for individuals who don't want to spend four years and thousands of dollars in college pursuing a degree program but want to jumpstart their career in cybersecurity.
The only downside with cybersecurity apprenticeship is that apprentices don't cover all the courses that a degree program offers.
However, they gain the knowledge and skills needed to get an entry-level cybersecurity position.
Cybersecurity Apprenticeship Programs
There are several cybersecurity apprenticeship programs you can apply for and be on your way to a career in information security.
Here are the top nine programs you should look into straight away.
Cisco Apprenticeship
Cisco has an apprenticeship program for aspiring cybersecurity professionals worldwide.
The eligibility requirements for the apprenticeship vary depending on the location.
For example, in the United Kingdom, the apprenticeship degree is rotational and comes with a three-year curriculum.
The curriculum is well-structured, with the three years split into three sections.
As they start the program, apprentices take a boot camp induction course and a three months exposure to a rotational program that covers college-level modules to equip learners with technical skills.
The following year, learners choose the modules they'll study depending on their career aspirations.
This coursework takes six months.
As they wind up the apprenticeship in the final year, they get an opportunity to polish their skills through a rotation program.
They are also required to complete a dissertation before they graduate from the program.
Purdue Cyber Apprenticeship Program
To be eligible for the Purdue Cyber Apprenticeship program, one must be 18 years and above.
Applicants must also be U.S. citizens or have a green card and a high school diploma or its equivalent.
Purdue provides premium job training for aspiring cybersecurity specialists.
Qualified applicants get not only practical industry training but also a salary and a full-paid education.
Purdue apprentices can concurrently pursue an associate degree, a bachelor's degree in information science or computer science, or a master of science in cybersecurity while pursuing the cyber apprenticeship program.
Apprentices earn an industry-recognized credential while earning an income.
Colorado Apprenticeship Program (C-CAP)
The prerequisite for C-CAP is 18 years and above.
Further, applicants must be U.S. citizens or holders of green cards.
In addition, they must have a secondary school diploma or equivalent.
This program equips learners with the skills and knowledge to get into an expert or mid-level career in a security job.
The cybersecurity apprenticeship program is fully online and comprises a boot camp, job training, and three college-level courses, which add up to 12 credits.
The 12 credits can be transferred to a degree program if the apprentice pursues a bachelor's of information systems or a business program with a major in cybersecurity.
Once done with the program, one gets a Cybersecurity Management certificate and a Colorado Cybersecurity Apprenticeship Program certificate.
Microsoft Cybersecurity Engineer Apprenticeship
This Microsoft Cybersecurity Engineer Apprenticeship is only open to individuals with permission to work in the U.S. throughout the LEAD partnership program.
Additionally, applicants must have prior training or technical work experience to be eligible.
The cybersecurity apprenticeship program takes four months.
The learning mode involves a mix of classroom study and practical training in engineering projects.
Learners get the opportunity to work with different Microsoft teams, including Office 365, Azure, Bing, and Xbox.
Lockheed Martin Apprenticeship Program
Lockheed Martin is solely open to United States citizens interested in the apprenticeship.
Anyone can apply as long as they have completed high school, are pursuing or completed a degree program, or transitioning from their career.
Apart from cyber security, there are several other apprenticeship programs, including engineering, software engineering, and aircraft maintenance, to mention a few.
In all the apprenticeship programs, learners get hands-on training and mentorship.
Apprentices are paid as they gain real-world experience required to get started in a cybersecurity job.
Women in Cybersecurity Veterans' Apprenticeship Program
The Women in Cybersecurity Veterans' Apprenticeship Program is open to female U.S. veterans, given that they have fewer employment opportunities than their male counterparts.
The main eligibility requirement is being part of the WiCyS organization.
WiCyS is committed to helping former female veterans get employment.
Through the apprenticeship, the veterans gain hands-on training and mentorship while being paid.
The Women in Cybersecurity Veteran's program is the perfect opportunity for veterans as military careers align well with cybersecurity.
CA Apprenticeship Program by Coastline College
To qualify for this apprenticeship, applicants must be 17 years and above.
They should be U.S. citizens or have valid work visas.
Another qualification is a high-school diploma.
This program is the perfect fit for individuals who've completed their high school and seeking apprenticeship jobs.
Learners can choose cybersecurity or Cisco networking, depending on their interests.
Whichever they choose, they'll be trained while working as cybersecurity professionals.
Applicants get textbook loans, free tuition, and a CompTIA exam voucher.
The program involves training and working with an information technology company within their locality to gain hands-on skills.
The whole program takes two years to complete.
During this period, apprentices must complete eight online courses and pass.
Additionally, they must work 2,000 paid hours, which translates to 30 hours per week.
FIU Cybersecurity Apprenticeship Program (Cyber-CAP)
This apprenticeship program is a partnership between the U.S. Department of Labor and Florida International University.
The labor department provided $2 million for the apprenticeship program at FIU.
FIU has also partnered with organizations such as McAfee, Cylance, the Security for Human Resource Management Foundation, and the Beacon Council to give students employment opportunities once done with the program.
This training program usually has 800 apprenticeship opportunities.
The training is divided into technical instructions and computing and 2,000 hours of practical cybersecurity training.
The University of Cincinnati Apprenticeship
Together with five institutions, the university is working to close the cybersecurity skill gap through training programs and cybersecurity employment opportunities.
The apprenticeship program trains learners in modern tech majors for new jobs in the industry, including Cybersecurity Analysts and Web Developers.
How to Get Into a Cybersecurity Apprenticeship Program
Cybersecurity apprenticeship opportunities are always in high demand.
That means for you to get one, you must put your best foot forward.
Every apprenticeship opportunity has different minimum requirements and application procedures that you must meet.
So, it's up to you to meticulously go through the job posting before you apply.
Remember, these positions are highly competitive, and not everyone who applies gets picked.
Therefore, once you've reviewed the job posting, tailor your application to match what the position is looking for.
Important to note is that employers or universities can run apprenticeship programs in partnership with other parties.
And so, when looking for these opportunities, expand your search to see the options available.
You may also want to know if there is pre-apprenticeship training to give you a peek into the program.
Bear in mind that an apprenticeship is an excellent opportunity to polish your cybersecurity talent and hopefully get a junior position.
It can be the key to launching your career in cybersecurity and climbing to senior positions.
Hence, it's only by giving the application process your best that you can secure a position.
Tips for Getting the Most in a Cybersecurity Apprenticeship Program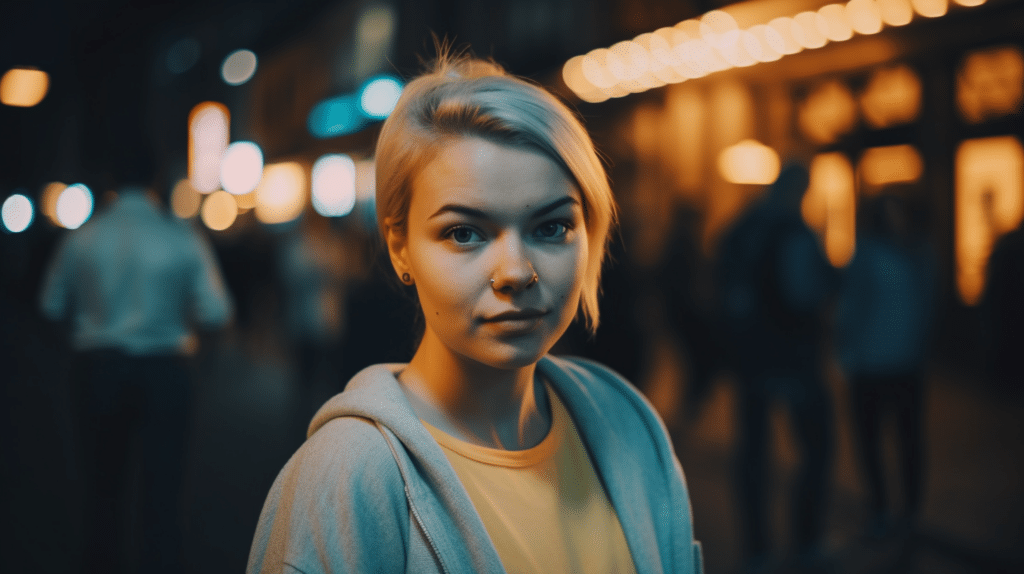 Apprenticeship programs are in high demand for a good reason.
You not only get an opportunity to gain hands-on training but also get paid while in training.
Moreover, you can land full-time employment in the same organization.
Since a lot is at stake, you need all the help you can get to get the most out of your apprenticeship.
And here are expert tips on how you can do just that.
Learn about the apprenticeship program goals. What does the organization seek to achieve through the program?
Write down your own goals. Ideally, they should align with the goals of the programs.
Take advantage of any opportunities that come up during your apprenticeship period.
Allocate enough to go through your training coursework. Successful completion of an apprenticeship program involves excelling in the coursework and practical training.
Often apprenticeship programs come with mentorship. So, make the most of the mentoring sessions. Even more important, settle for a mentor that can guide you accordingly in your desired career path.
With these pro tips, you'll definitely maximize your apprenticeship.
Cybersecurity Apprentice Salary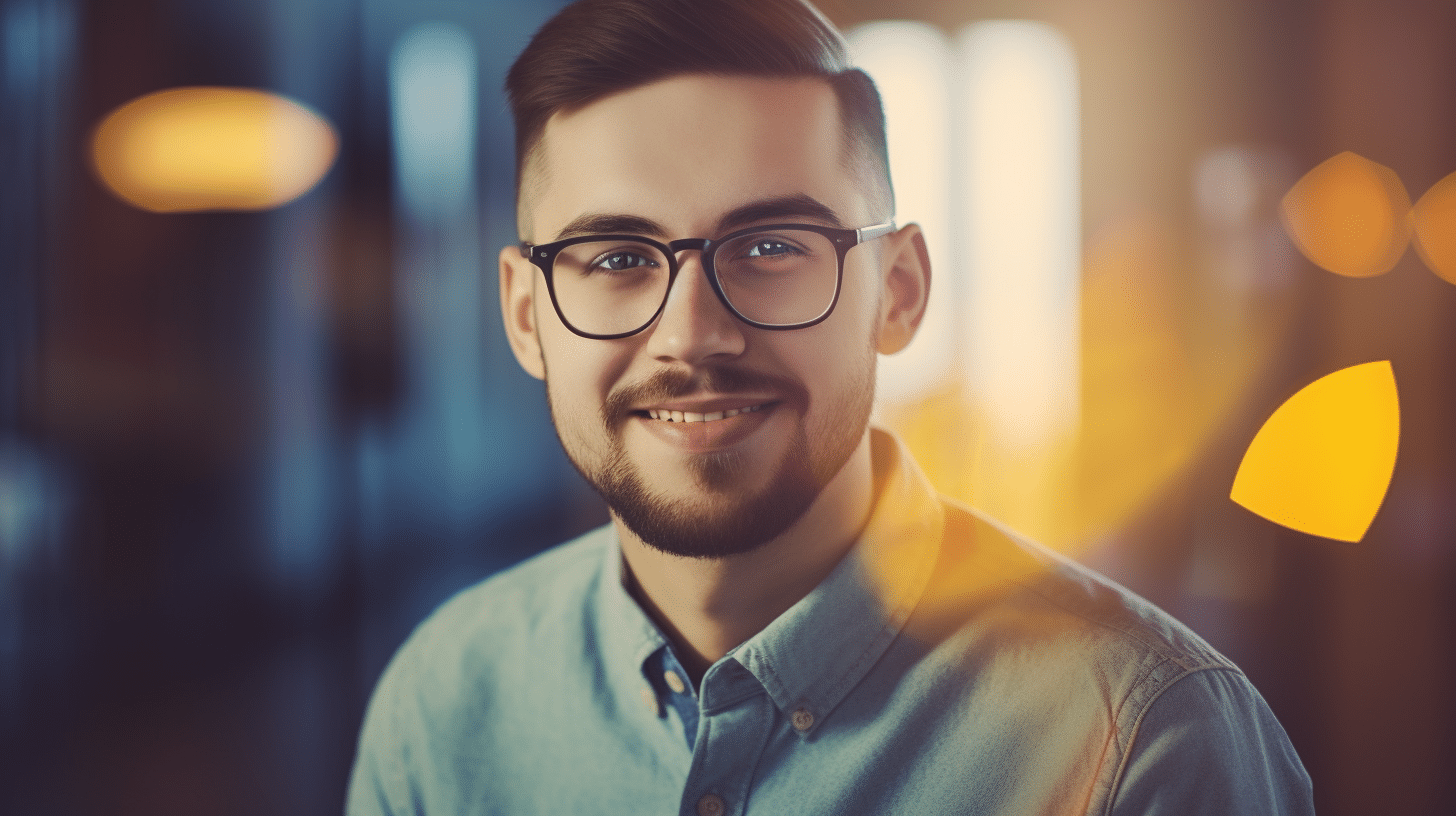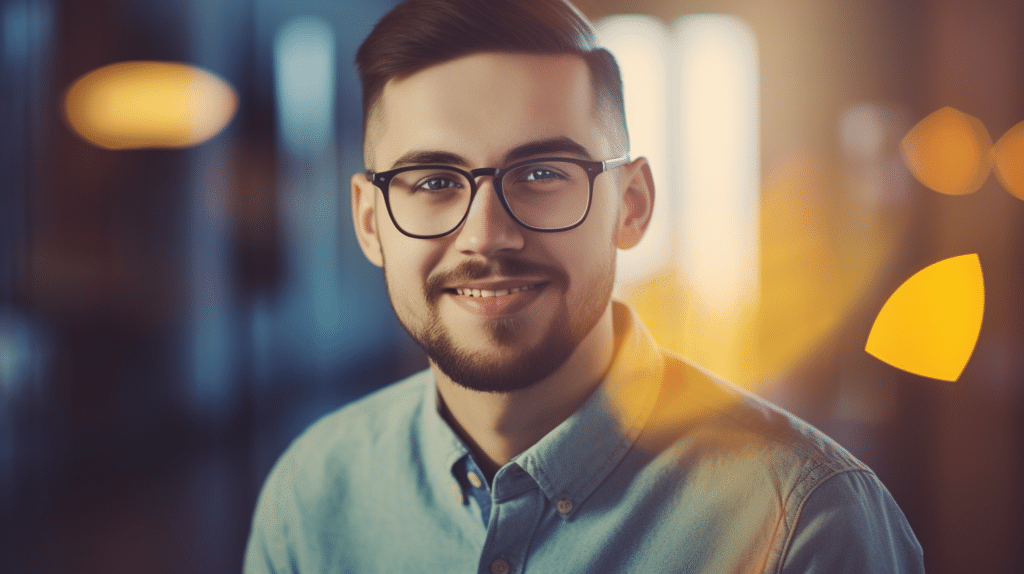 Different salary aggregate platforms have different projections.
ZipRecruiter projects that most apprentice salary ranges from $53,500 to $131,500.
The top 90th percentile earns around $157,500.
On the flip side, Glassdoor estimates that the base salary for a cybersecurity apprentice is $55,064.
They may get additional earnings that add up to $34,353, bringing their total earnings to $89,417.
On the other hand, Salary.com gives an average salary of $93,565 per year, with the majority of cybersecurity apprentices earning between $78,603 and $113,190.
Cybersecurity Apprenticeship Benefits
There are many reasons you should resort to an apprenticeship rather than a traditional learning method.
Here, we've highlighted the top three reasons that make it a worthwhile option that you should consider.
Earn Wages
It's on rare occasions that you'll be learning and at the same time earning a salary.
And that's exactly what apprenticeship offers.
The salary may be modest when starting, but as you gain new skills, there are high chances that your income will also increase.
Potential for Full-Time Employment
If you show an impressive trend in your work, there is a high chance that the employer may retain you for full-time employment.
If you don't get a job with the company offering the apprenticeship, you can still get opportunities in the tech field from the partnering organizations.
Gain Real-World Skills
An apprenticeship gives you real-world experience that makes you marketable when seeking cybersecurity opportunities.
Further, the credits earned during the program can go towards your bachelor's degree studies, taking you closer to earning a college degree.
Conclusion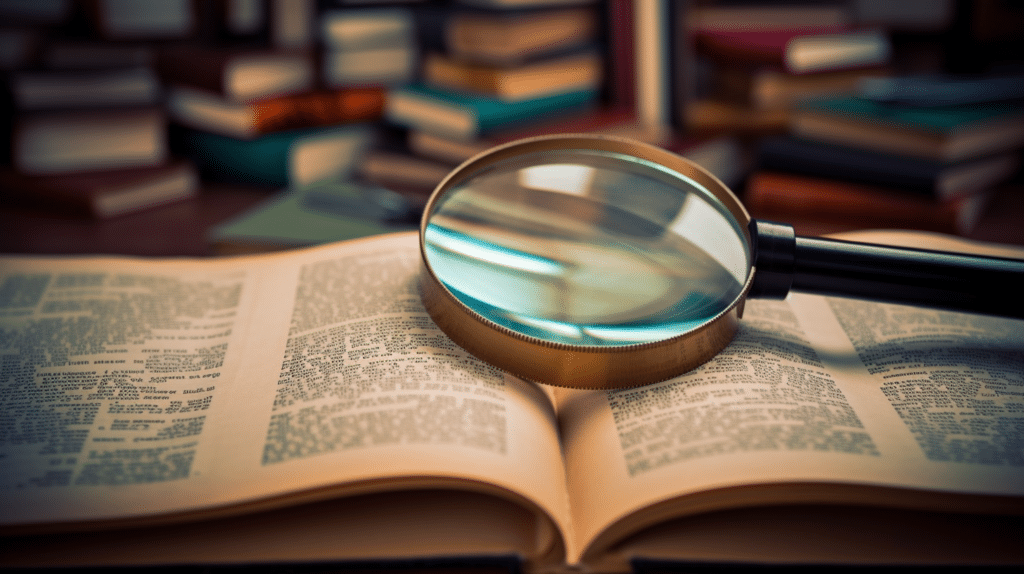 In the old days, people used to learn through apprenticeship.
In fact, it was the main mode of learning.
With modernization, formal education took root.
But with the ever-increasing skill gap in cyber security, apprenticeship is slowly becoming the norm to help close the gap.
With apprenticeship programs, employers can readily find talent, and aspiring cybersecurity professionals can get training and transition into the job market seamlessly.
A win-win for everyone.
FAQs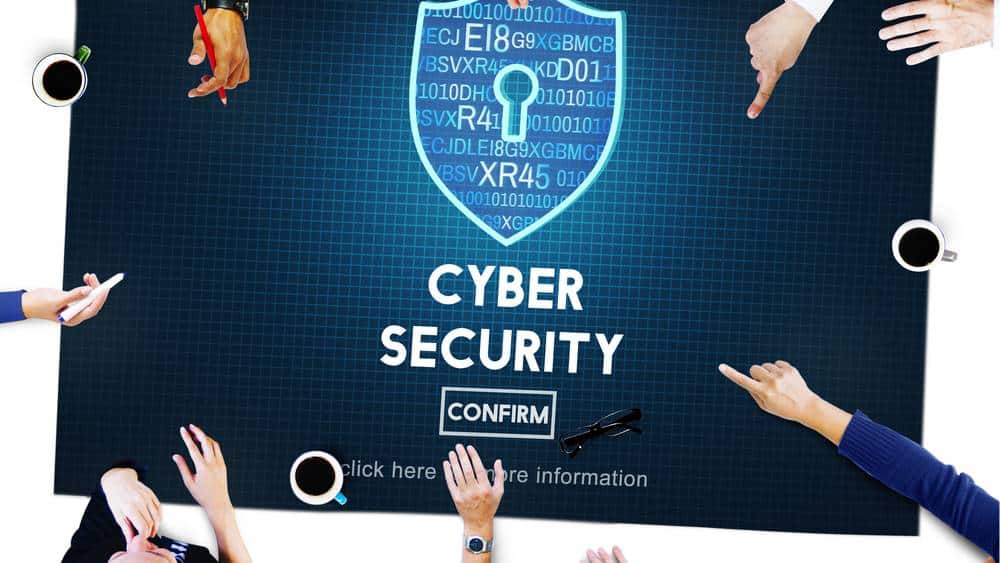 Can you do an apprenticeship in cyber security?
Yes. You can.
There are several organizations that offer cybersecurity apprenticeship programs.
You only need to find them and apply for those opportunities.
Important to note is that these opportunities are highly competitive.
Therefore, take the application process seriously if you want to secure a position.
What is the minimum wage for an apprentice?
Talent.com projects that apprentices earn around $18.84 per hour.
Entry-level apprentices earn around $29,250 per year.
Top earners take home around $54,005.
Indeed, projects that their income is $92,004.
Their salary increases as they gain more skills during the apprenticeship training.
What qualification do you need to be an apprentice?
The qualification varies from one apprenticeship program to the next.
But most programs require applicants to have a high school diploma or equivalent.
Additionally, applicants must be U.S. citizens or be holders of green cards.
Some programs are online-based, hence open to anyone interested.
How long is training for cyber security?
Most apprenticeship programs run for 15-18 months.
During this period, apprentices complete specific coursework and gain practical experience by working alongside experts.
At the end of the program, they get a certificate of completion and can also be retained by the company as a full-time employee.
What courses do you need to become a cybersecurity professional?
Here is an outline of courses you can pursue if you are interested in a cybersecurity career.
Cybersecurity
Information technology
Forensic computing
Computer science
Network and security
Network engineering
Maths, physics, or other STEM subjects
You can pursue a bachelor's or associate's degree in these courses.
Does Google do apprenticeships?
Yes. Google offers highly competitive apprenticeship programs in different fields.
The programs come with benefits and perks to support your training.
Some of the apprenticeships by Google include:
Sales and marketing
Customer engineering
Digital marketing
Data center technician
Project management
Information technology
Data analyst
Software engineering
What is a cyber security analyst?
A Cybersecurity Analyst's main role is to protect both the hardware and software networks from cyber attacks.
These professionals have an in-depth understanding of the company's infrastructure.
And so they always monitor the IT infrastructure to assess the network for any threats that could compromise the data.
How much does a cybersecurity apprenticeship cost?
A cybersecurity apprenticeship doesn't cost anything apart from your time and commitment.
Apprenticeship programs give you an opportunity to learn from experts while working and getting paid for your efforts.
It's one of the best ways to jumpstart your career in cybersecurity.
What books would you recommend to help train for a cybersecurity apprenticeship?
Here is a list of books that can help you with your cybersecurity apprenticeship.
Information Security Management Principles by David Alexander et al.
Ghost in the Wires by Kevin Mitnick
Cyber Security: A Practitioner's Guide by David Sutton
Atomic Habits by James Clear
Dare to Lead by Brene Brown
What is the job outlook for cybersecurity?
According to the Bureau of Labor Statistics, Information Security Analysts' employment outlook is impressive.
The bureau projects that there'll be a 33% increase in employment opportunities for cybersecurity professionals between 2020 and 2030.
This translates to 16,300 job openings annually.
What is the best way to get a job in cybersecurity?
Pursue education in information technology, computer science, cybersecurity, or related field.
You can also opt for a boot camp or apprenticeship program.
Apply for jobs in IT to gain professional experienc
Gain cybersecurity technical skills, then seek opportunities in cybersecurity roles.
What are the benefits of an apprenticeship?
There are several benefits of an apprenticeship.
First, you'll gain hands-on experience working with experts in the field.
Second, you'll earn a salary while you train and work.
Next, the apprenticeship can turn into an employment opportunity.
And lastly, you'll get an industry-recognized credential.
How many cybersecurity courses are there?
There are many cybersecurity courses.
The top providers include:
1- Paid courses
Udemy
Future Learn
Coursera
NexGenT
Open University
2- Free courses
Cybrary
CISA
Open Security Training
Heimdal Security
Sans Cyber Aces Online 
References