Hello Readers! Welcome to another insightful article that will educate you about the best yet legit Web Development Software in 2022.
In this article, you will learn to tap into tech-savvy tools and create user-friendly and highly functional websites and web applications hassle-free.
By the end of this article, you will know everything about Web Development software, its importance, its uses, and the best ones in the market to use.
Here is an overview of what we will cover in the ultimate guide:
About Web Development Software
Things to Look in for Web Development Software
9 Best Web Development Software in 2022
Future Outlook for Web Developers
Let us start with it!
Web Development Software – Tap into Technology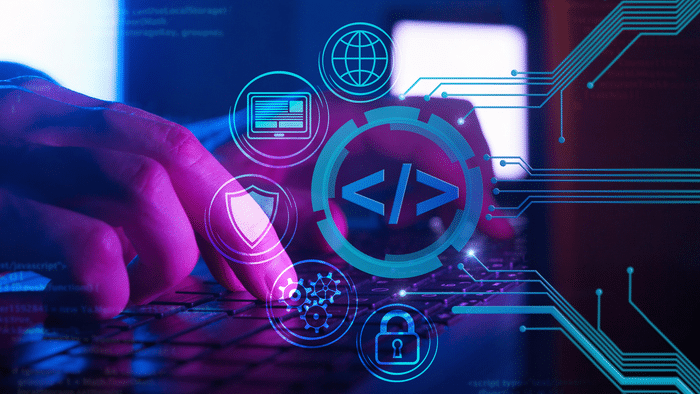 In this digital era, people have dangerously become dependent on the internet.
As a result, survival with website applications and social media platforms is difficult.
Therefore, creating functional and user-friendly websites that align with a coherent internet and intranet system is important.
Web Development is the art of creating, managing, and updating websites, web pages, and similar applications via programming languages such as HTML (HyperText Markup Language), CSS (Cascading Style Sheets), JavaScript, Python, and others.
And, of course, Web Developers are the artists who keep the online world running and "error-free."
While you seamlessly skim through websites on your Android or IoS mobile apps and shop on your favorite pages-it takes weeks, even months of hard work to bring you that experience.
Web Development is a daunting and exhausting process.
It requires ample knowledge and practical skills to create the results we all want to see.
However, human minds always find a way to work faster and smarter, not harder.
Web Development Software is a tech-savvy tool that allows you to create web designs that are not only functional but eye-pleasing.
In addition, Web Development Tools and Software create a seamless user experience.
As a result, you can engage and streamline your audience while generating more sales and maximizing the ROI.
A complete win-win.
However, to generate lucrative results, you need to find reliable Web Development Software that works great and does not break the bank for you.
The good part is that we can help you choose the perfect software for your next mega project.
Things to Look in for a Web Development Software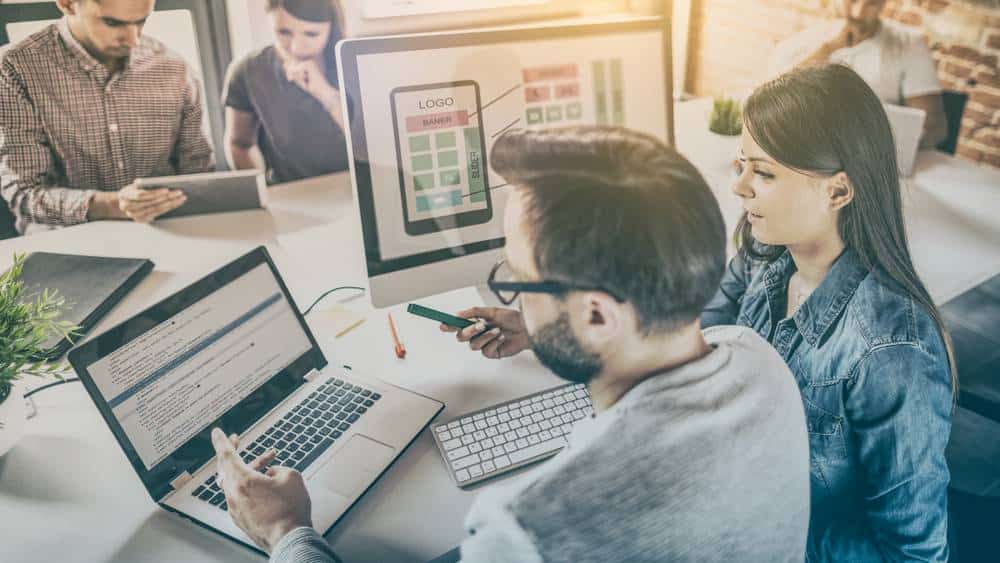 Your work and professionalism are key to maintaining a good loop of clients and progressing your career.
One wrong choice and your future can come crashing down.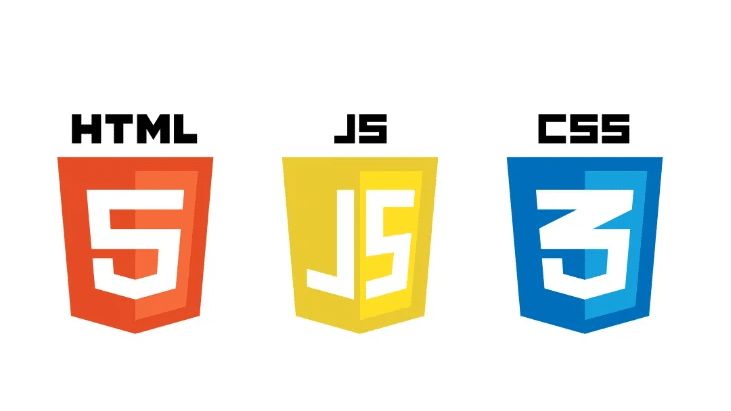 Even if you are trying a free version of Web Development Software, it must align with the basic web design and development requirements.
Here are a few important things that you must consider before buying or even trying a software:
High Functionality
The software must provide you with all the features you need to work with.
Moreover, it must create results that are highly functional and work seamlessly.
Customization
You will be creating websites that depict your client's persona to the entire world online.
From big brands to even small home-based solopreneurs, their websites portray their skills and what they have to offer.
Therefore, the software must offer customizable templates, images, and designs to create client-instructed results.
Easy-to-Use
If the Web Development Tools and software slides do not offer ease of use, you will not be able to control the features.
Therefore, you must control the designs and features to make the end-product user-friendly.
Scalable
You may start from small projects, but it would not be surprising to land bigger ones.
Therefore, the Web Development Software you use must scale per the project size and requirements.
In addition, the software must provide features for front-end Web Development, back-end development, and full-stack development.
Safe and Secure
From the time you start working on the project until you deliver it, it must be secure every time it runs.
Employers, users, and even you must not encounter cyber threats or viruses while using the apps or sites you build.
Budget-Friendly
Money is not an issue often when you work with a big company or have partners to invest with.
However, if you are a solopreneur, your budget might not allow you to invest extravagantly.
Therefore, the software must be affordable and bring back value for money.
Now that you know what you are looking for, it is time to make the right choice.
9 Best Web Design and Development Software – Make the Right Choice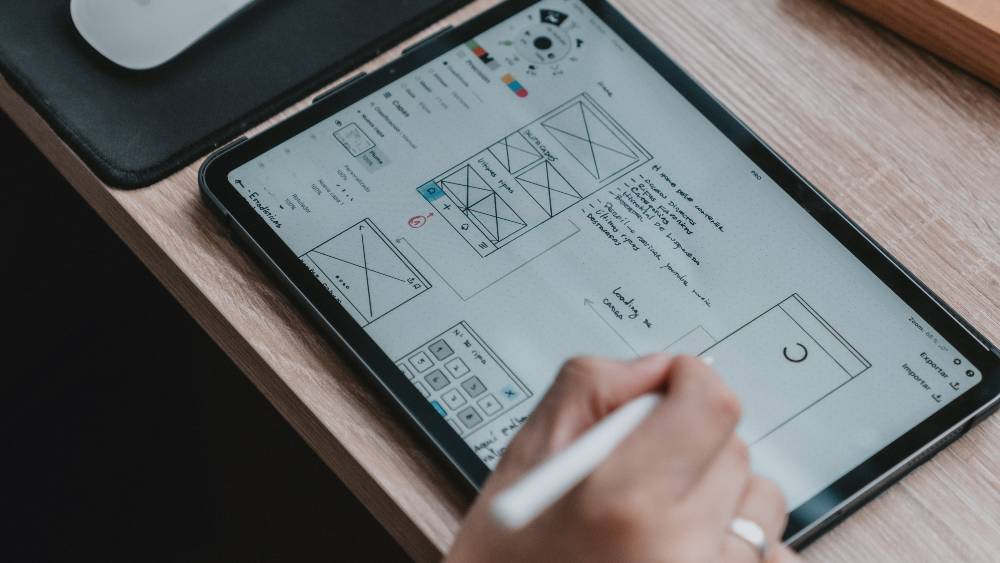 You can opt for free or paid software, as per your preferences.
However, paid versions often have to offer more.
Fortunately, many paid software has a 7 (or more) day free trial that allows you to use and test the software.
If you believe it is not worth your money and time, you can cancel the subscription and try another one.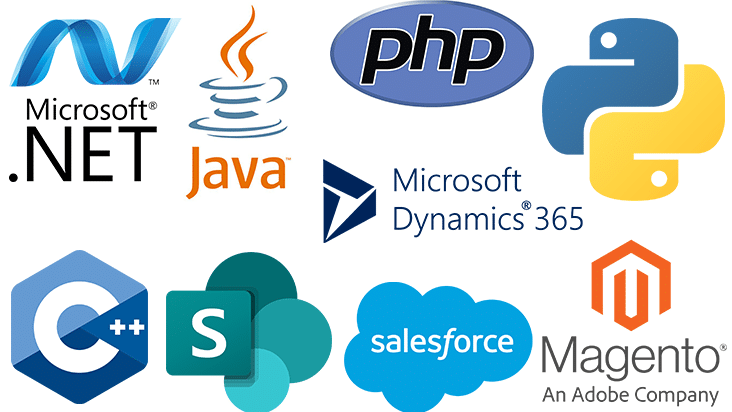 For Web Development, you will often require different tools and software.
For example, include a website builder, drag and drop, text editor, code builders, etc.
Moreover, the tools and software you use must be compatible with most devices, such as Windows, Apple (ioS and Mac), Linux, and Microsoft, and mobile devices, and work online, even if free.
We have hand-picked the best software for you that encompass all the desired features.
WordPress (WP) – A Web Developer's First Love
WordPress is a website builder that has become insanely popular among Web Developers and Designers.
It is extremely user-friendly and offers many diverse features that are easy to use, even for a beginner.
WordPress is a platform for blogging and web creation built in the PHP programming language.
You can create a website with your own server-side supported by a MySQL or PHP database.
It allows you to create blogs, web pages, and e-commerce websites with an in-built feature for Content Management System or CMS.
Furthermore, it offers static pages, a WYSIWYG editor for text, search engine optimization with permalinks, member registration, Pingback, Trackback, easy login, and more.
Research reports have shown that in today's world, WordPress powers and drives more than 40% of websites around the world.
Moreover, it offers a free version with some basic features.
However, you will have to buy the hosting services and your server software.
Exquisite Features
Easy to install and start
Offers many website-building and design tools
Powerful and flexible plug-ins, even from third parties, allow you to leverage expansive features
High SEO and SERP
Active and safe
Robust community and customer support
Pricing
It offers a free trial and starts with $4 for paid versions
Wix – A Beginners Guide to Web Development
If you are starting as a Web Developer with a low budget, Wix is one of the best web design software for you.
Although Wix offers a coding platform and a drag-and-drop interface for website building – it is used more for the latter purpose.
Wix uses HTML5 as the Programming language and provides cloud computing.
You can create praiseworthy websites and mobile apps with its impeccable drag-and-drop editor and graphic design features.
The free version only offers limited bandwidth and storage; however, as can leverage 500+ templates to create interactive and functional designs as you move up to the paid plans.
Exquisite Features
Easy to install and get started
Allows a free version
The paid version has 500+ templates
Smartly designed drag-and-drop editing functions
Supports interactive and integrated website building
Have diverse features such as animations, site blogs, images, videos, and more
Advanced features such as Wix Turbo to tweak up the speed, your designs, and styles
And more.
Pricing
Wix allows a free version, but it has limitations
The paid plans (connect domains) start as low as $3.54 per month
Macaw – A Code-Savvy Savior
Excellent coding works for a website or any other app, just as a brain works for the human body.
It drives functionality.
Macaw is one of the best coding platforms for Web Development.
The driving force behind this code-savvy software is its engine, stream, which allows real-time designs and web layouts.
As a result, you can create highly responsive and functional websites and apps while leveraging the drag-and-drop code editor.
Macaw allows the semantics in basic programming languages such as HTML and CSS.
Exquisite Features
Construct system fonts and attractive topography with responsive web pages
Use the library to save things for personal use
It offers an Alchemy coding tool that automatically converts your drawings and writings into HTML and CSS codes
It allows web design and coding manipulation
The results are optimized and compatible with all devices
And more.
Pricing
You can enjoy the free online or by downloading the tool
Weebly- An Easy Way to Website Building
Weebly is a website builder every beginner and professional Designer use to create DIY websites.
It provides ease of use and targets professional, business-type, and even personal websites.
Even if you have zero coding experience, you can use the drag-and-drop editor with HTML and CSS coding features.
It allows a free version with all basic and mainstream features, but you cannot skip the ads.
However, you can move up to the paid version for better usability.
Exquisite Features
40+ easy-to-use templates and web designs
You can create websites, apps, portfolios, and website maps
Diverse features with pop-ups, social buttons, and more
You can create mockups for your blogs or online store and see how they run
Flexible and easy-to-switch designs and templates
Mobile-friendly and easy to customize
And more.
Pricing
Allows free version
Paid plans start from only $5 per month
Adobe Dreamweaver – Up Your Web Development Game
This is one of the most reliable and trustworthy Web Developer Tools among newbies and professional Designers.
It is a step ahead of other Adobe Inc. tools such as Adobe XD which is a UX/UI design tool.
Adobe Dreamweaver is an authoring tool compatible with Windows and macOS.
It supports JavaScript, CSS/HTML, XTL, and other programming languages, allowing you to publish your creations on several platforms.
Exquisite Features
Allows adaptive grid features
Flexible and adaptive designs
Write and edit several codes easily
Drag-and-drop editing interface
WYSIWYG interface for state-of-the-art creation
And more.
Pricing
The free version is available but is not ad-free
Paid versions start from $10 per month
Bootstrap – A Powerful Coding Tool and Library
Bootstrap is the world's most popular and powerful HTML, CSS, and JavaScript library.
It is an open-source and free CSS framework that allows mobile-friendly and highly responsive front-end development.
It allows adverse UI interface elements, including forms, pop-ups, and buttons, to create modern web apps and sites.
Exquisite Features
Allows an excellent free version with many free templates and designs to use, including navbars, custom features, and more
Easy to use and navigate
Have in-built Bootstrap features that allow minimal personalization
And more.
Pricing
It allows a free version with limited features
Paid versions start from $5 per month
GitHub – Use the Best Software Development Tool
GitHub is the talk of the "Web Development" town.
It is an easy-to-use software development platform with a hosting server-side and version control using GItthat is compatible with most devices.
You will not have difficulty using it, even if you are a beginner.
It allows you to create real-world projects with responsive web designs.
Exquisite Features
Seamless code writing, editing, and reviewing with in-built tools
High-end tools for project management
Approximately 6 million Git repositories for hosting
Connects 40 million+ Web Developers with collaborative features from around the world
And more.
Pricing
Allows a free version
paid plans start from $7 per month
Photoshop – Experience the Art of Creating, Designing, And Editing Images
It is one of the oldest and most used Web Development tools that can take web designs to the next level.
You can achieve impeccable results with Photoshop and recreate any image you want with in-built features.
Almost every Web Developer, beginner or professional, uses this tool with other software in website building to create a cohesive operating system.
Exquisite Features
Create, design, and edit images, 2D and 3D artwork, illustrations
Design and create websites, web apps, and mobile apps
Edit videos
Simulate and edit real-life paintings
Pricing
You can use the free version
AngularJS – Create Impeccable Front-End Projects with JavaScript
Angular JS is a front-end Web Development Software with an open-source library with JavaScript Framework.
Google and many individual corporations now manage it.
You can enhance Website Development and creative website design, web pages, and mobile apps that can be used on HTML extensions.
Exquisite Features
Extended HTML library
The projects are entirely extensible and compatible to work with other libraries like Java and CSS
Have in-built features for data-binding, and CMS
Ease of use as it provides tutorials, API references, and guides for Developers
And more.
Pricing
Many other tech-savvy and code-savvy tools are out there, but most do not offer a free version and require expertise.
However, you can use this software for free and take help from online tutorials to learn how to use them.
And, just like that, you can become a pro Web Developer in no time with less effort.
Future Outlook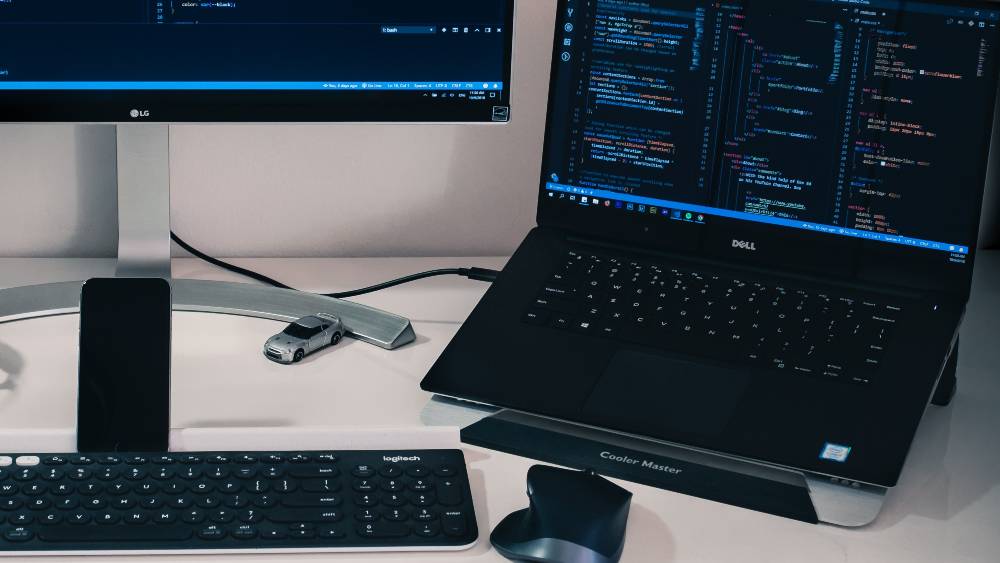 Web Development Software is changing the IT industry for the greater good.
They make the job easier for Web Developers, Designers, and Programmers.
As a result, they can invest more time in making the end result effective instead of wasting time writing codes.
Average Web Development without the tools and software takes about 9-12 months.
However, the same project can be done within 4-5 months with effective software.
Moreover, as a Web Developer, you can earn an average annual salary of $55,390 to $107 620, depending on your skills and expertise.
So, do not worry.
Even with all the hype around tech-savvy tools and software, the world needs Web Developers to run them.
Conclusion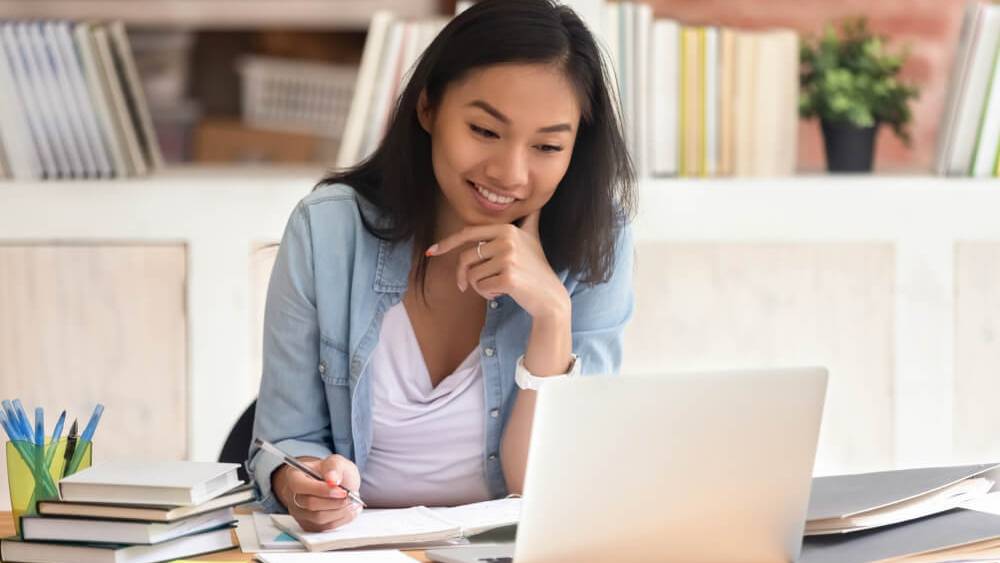 All of the abovementioned tools can help you be more productive and creative at the same time.
However, it's still important to check the software's features to see if it fulfills your web design project requirements.
FAQs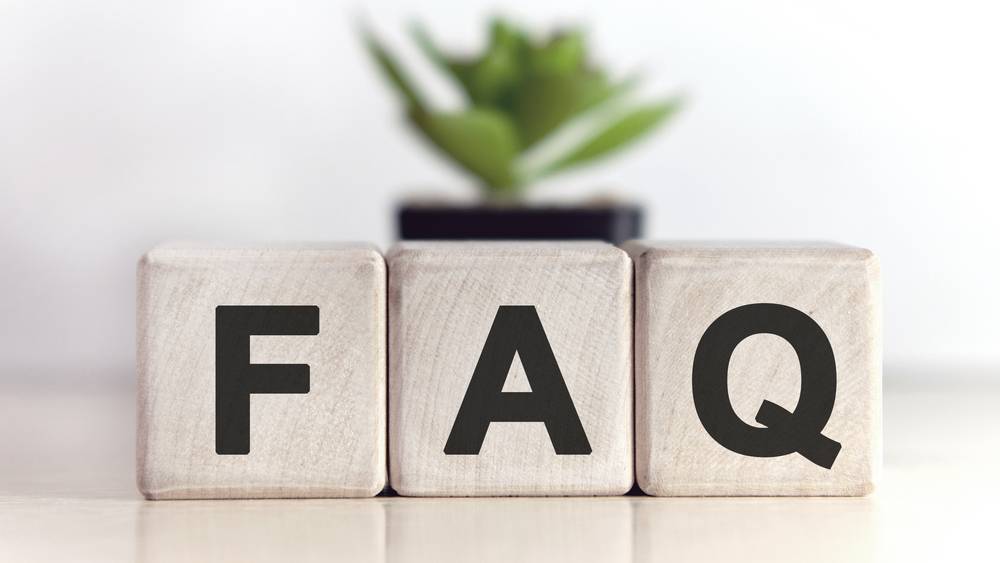 What is the best Website Development Software?
In 2022, Web Development Software and tools will increase by more than 5%.
Some of the best ones are:
WordPress
Wix
Weebly
Adobe XD
Adobe Dreamweaver
Photoshop
And more.
What is Web Development Software used for?
Web Development Software makes the task easy for Web Developers and can be used for:
Website development and design
 
Website building and editing
Animation, videos
And more. 
What is the future of Web Development tools?
In the past five years, the use of Web Development Software has increased by more than 5% and will keep increasing for the next decades.
How much does a Web Developer earn? 
Moreover, as a Web Developer, you can earn an average annual salary of $55,390 to $107 620, depending on your skills and expertise. 
Reference