Welcome to the detailed article on Cybersecurity Internships.
We will guide future professionals on what a Cybersecurity Internship is, where to find one, and the benefits of getting an internship.
Reading our comprehensive guide gives you the competitive edge needed to carve out a career for yourself.
We unpack the following:
What is a Cybersecurity Internship?
Where to find a Cybersecurity Internship?
The benefits of getting a Cybersecurity Internship
Conclusion
Enjoy!
Introduction to Cybersecurity Internship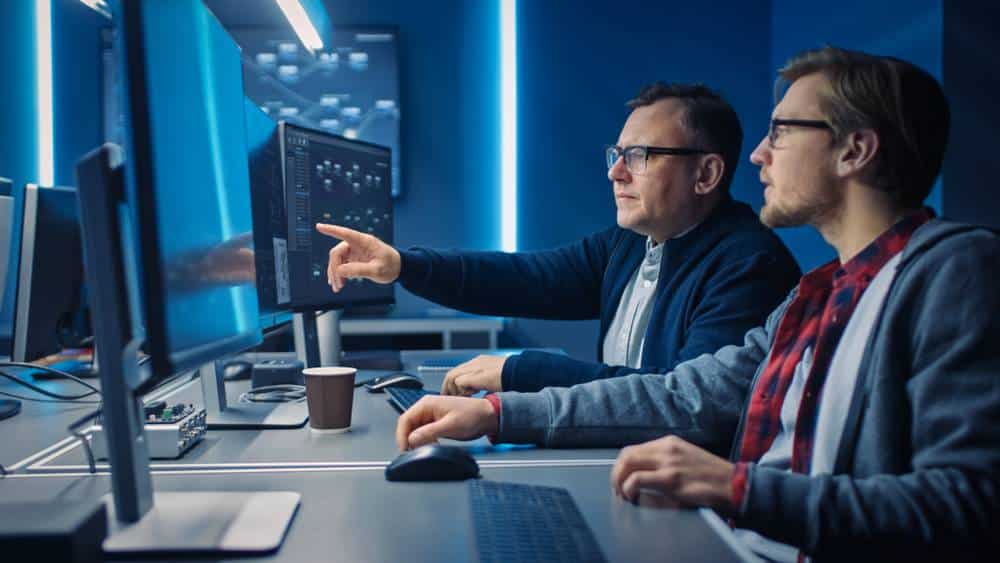 You may discover that several job listings in the Cybersecurity area need prior experience, often for entry-level roles, as you start your job hunt.
When every job advertisement demands, at the very least, previous experience, it might be disappointing for a recent college graduate seeking the ideal opportunity.
So how are future professionals expected to acquire the necessary experience if all available positions require it?
Getting a Cybersecurity Internship is one approach to receiving practical security experience.
Not having to have previously had a similar role or a related one, internships can be an excellent method for people to get experience.
An internship enables students to gain valuable lessons, build their resumes, and use the "application" process of their academic courses.
Due to the required skill specializations, potential for firm confidentiality breaches, and unique requirements for security interns, Cybersecurity Internships are not the most popular types of roles offered in the corporate sector.
That said, let's see how you can secure one.
What is a Cybersecurity Intern, and What Do They Do?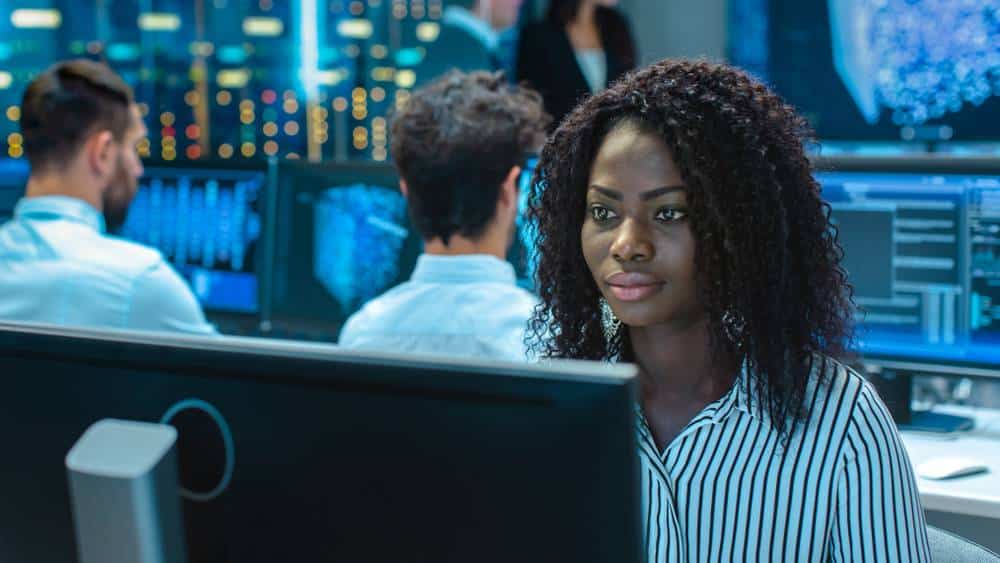 An internship in Cybersecurity is frequently a temporary role at a business.
You will frequently acquire experience as an intern performing some of the fundamental office duties of a Cybersecurity Analyst, frequently under the guidance of a seasoned expert.
Depending on the organization, the internship's precise nature will change.
Here are a few duties and obligations taken from actual Cybersecurity Internship listings;
Testing the security of web applications
Observing incoming security information
Addressing minor security incidents
Escalating events as necessary
Evaluating the security of a network for weaknesses
Debugging and disassembling harmful software
Investigating dangers
Create tallies for the metrics, compile data, analyze security metrics and share the findings
Support for penetration testing
Creating automation and scripts
Aiding in the creation and application of security solutions
You might do responsibilities as required with a security team during some internships.
Some internships might give you a specific security assignment to complete independently or in collaboration with other interns.
Projects could involve:
Auditing a system
Devising and carrying out penetration tests
Developing and constructing a security system for a particular use
Delivering security awareness training
Companies and organizations may have a list of requirements they use to hire interns.
Some of the requirements include:
Be a citizen of the United States
Possess a clearance certificate/be able to obtain one
Have a major in Electrical Engineering, Computer Science, Computer Engineering, Electronics Engineering, Network Engineering, Systems Engineering, Software Engineering, Information Assurance, Supply Chain, Software Assurance, Risk, Management, Information Technology, Systems Applications, Systems Research, Information Systems, Information Security, or a Business Program with a concentration in one of the aforementioned fields -they must enroll in an accredited university's Bachelor's or Master's degree program
Communicate clearly both orally and in writing
Show initiative and leadership in projects
A 3.0 GPA or higher
Knowledge of how to identify faults in network connectivity problems and fix them
Extensive knowledge of malware, viruses, and antivirus software
Although not necessary, prior knowledge of Linux, Python, and SQL would be advantageous
Student internships in Cybersecurity fall into one of four categories.
There are numerous sub-internship roles within each of these four categories of internships.
Whenever interviewing for a role of a Cybersecurity Intern, take that into account.
Cybersecurity Analyst
The duties of someone who performs a role akin to an Analyst include gathering, analyzing, processing, and disseminating cyber warnings or threats while scanning the system for any prospective alerts.
An Analyst Intern's duties will also include maintaining network security, developing security awareness programs, and creating a strategy to defend against prospective threats.
Security Assurance
While collaborating with various business divisions to identify and swiftly address security threats, an intern will gather and record controls for compliance.
Additionally, an intern could help with producing and gathering the necessary documentation, producing risk reports, running risk assessments, and configuring reports and user profile management.
Application Security (Penetration Testing)
As a penetration testing intern, you will support and participate in tasks including penetration testing to examine an enterprise's internal applications.
You will learn about the secure software development lifecycle and participate in it.
The organization will rely on your helpful suggestions and criticism so it may enhance the overall system security.
Security Management
Here, you will help prepare and evaluate policy documentation and provide support for any ongoing training-related issues.
You will also participate in security awareness and risk regulatory compliance with the security management team.
Where to Gain Experience as a Cybersecurity Intern?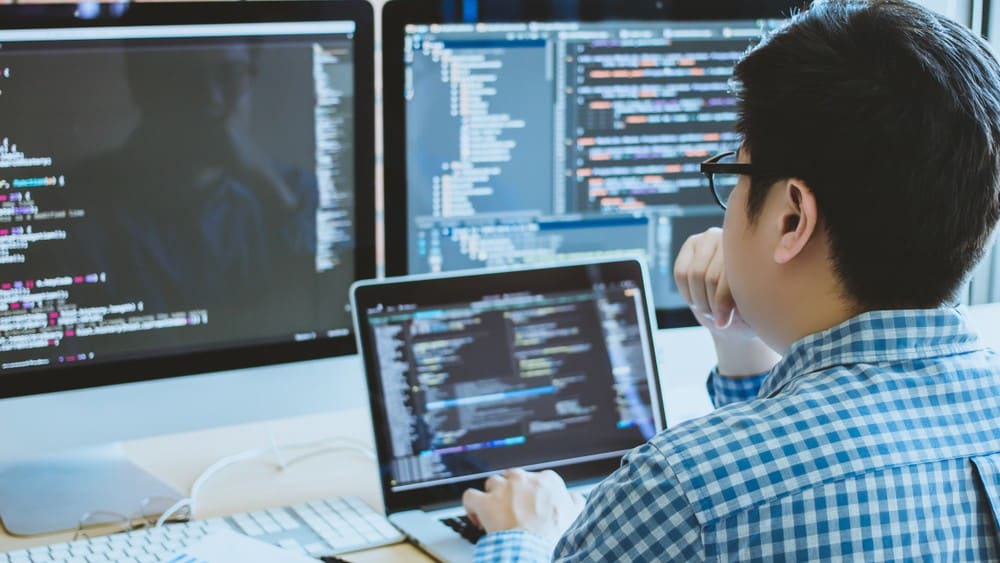 Government Cybersecurity Internships
One of the best locations to obtain an internship in information security is with a government agency.
Governments often have vital Cybersecurity Programs, and many internship opportunities are available frequently.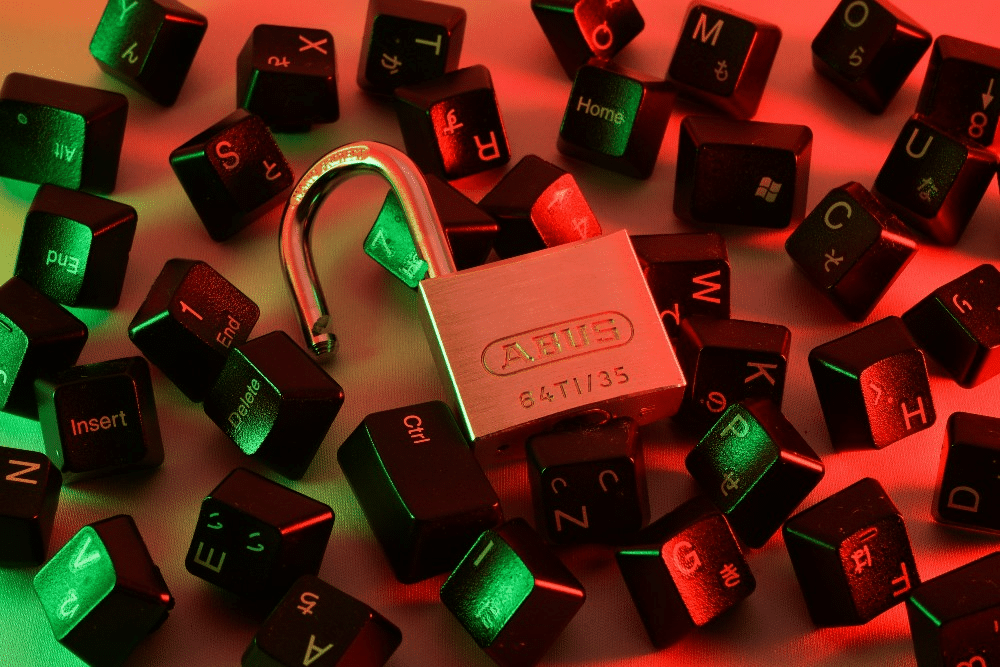 Listed below are a few US government-sponsored internship programs;
Department of Homeland Security (DHS): The internship program pairs DHS employees with current graduate and undergraduate students interested in cybersecurity – the programs are in Washington, DC, and usually last for ten weeks and come with a stipend
Cybersecurity & Infrastructure Security Agency (CISA): For its paid internships, CISA recruits students enrolled in accredited institutions at all academic levels, from high school to grad school
National Security Agency (NSA): The NSA provides training programs for people currently employed to learn the skills necessary for a new career and internship programs for high school and college students – the duration of paid internships largely depends on the subject program
Central Intelligence Agency (CIA): Graduate and undergraduate candidates can apply for the CIA's paid internship program – applicants in the initiative receive comprehensive benefits in addition to compensation
Federal Bureau of Investigation (FBI): Undergraduate and graduate candidates can apply to the paid 10-week internships at specific regional offices across the nation through the FBI's Cybersecurity Internship program
Non-Government Cybersecurity Internships
For emerging Cybersecurity experts, several businesses and organizations also provide internship opportunities.
On employment platforms like Indeed, ZipRecruiter, and LinkedIn, you can often uncover these jobs by researching Cybersecurity Internships, Cybersecurity Interns, or Cybersecurity Engineers.
Several companies often recruit Cybersecurity Interns.
These include:
IBM
Facebook
Lockheed Martin
Palo Alto Networks
How to Look for an Internship Program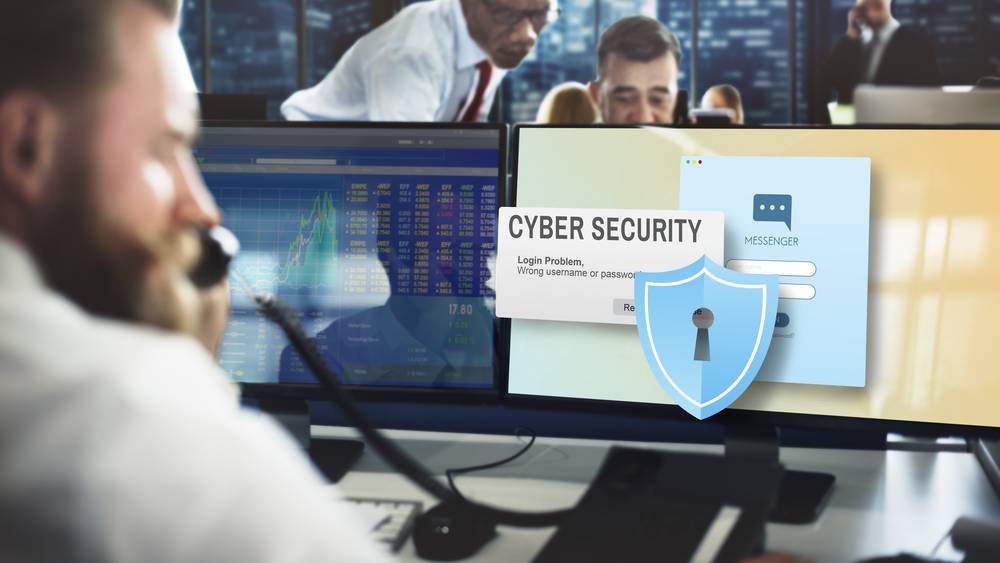 You will be given equal opportunity for internships regardless of your ethnicity, race, sexual orientation, religion, gender, gender identity, age, national origin, impairment, veteran status, or membership in any other class that is legally protected by state or federal law.
How can you then improve your chances of being chosen?
Here are a few suggestions on discovering a Cybersecurity Internship that suits your needs and getting the most out of the chance if you're thinking about getting one;
Fill out many internship applications
Be hungry to learn, but keep in mind that you have a job to do as well
Create connections with the people you encounter
Create a work history
Don't forget to request a letter of recommendation after your internship is over
Benefits of the Internship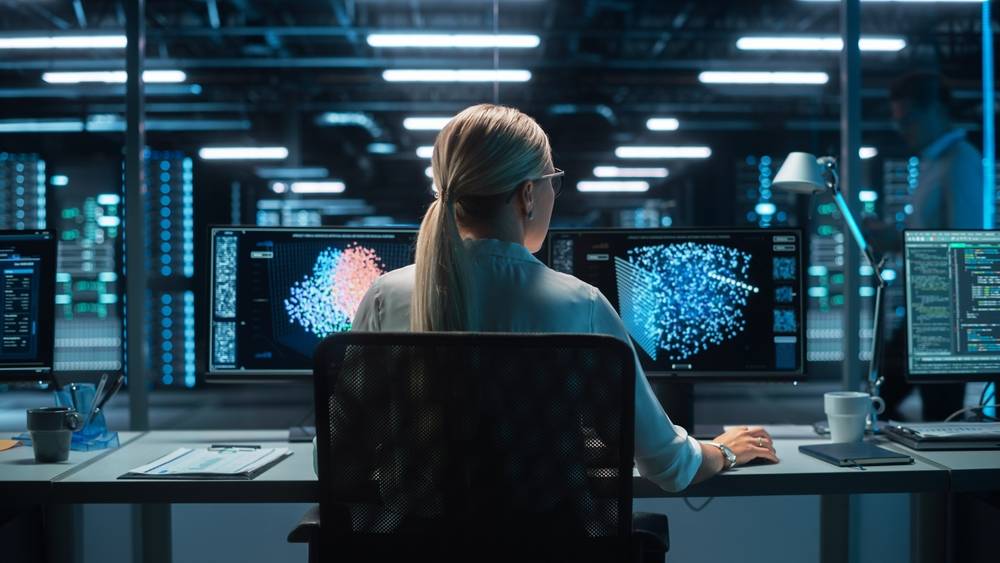 Gain Real Work Experience
The opportunity to obtain experience for your resume is among the most valuable advantages of an internship.
Numerous Cybersecurity positions demand prior work experience.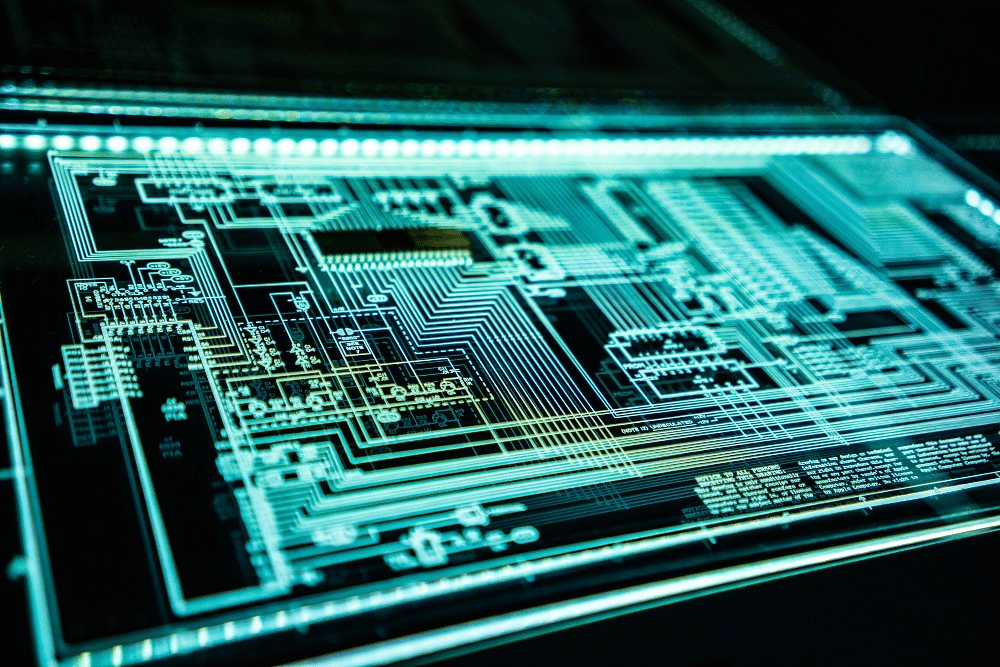 One approach to getting that knowledge is through an internship.
Hone Your Cybersecurity Skills
Using your Cybersecurity knowledge in a practical business environment might be a great approach to build your skills more quickly.
Spend this time honing your communication skills, problem-solving, and critical thinking skills.
Expand Your Mentorship and Networks
As an intern, you'll probably have the opportunity to interact with Cybersecurity professionals from diverse backgrounds and professions.
Additionally, you might collaborate cross-functionally with different company teams.
Such connections can occasionally result in future job chances.
You can potentially be placed with a manager or more experienced Cybersecurity team member as an intern.
This individual might act as your mentor throughout your internship and, in certain situations, the entirety of your profession.
To Explore the Career in Detail
Before spending the effort and time on job hunting, an internship offers the chance to learn how it is to engage in Cybersecurity.
An internship may increase your enthusiasm for the task and lead you to realize that Cybersecurity isn't quite what you thought it would be and that another career path would be perfect for your skills and abilities.
Conclusion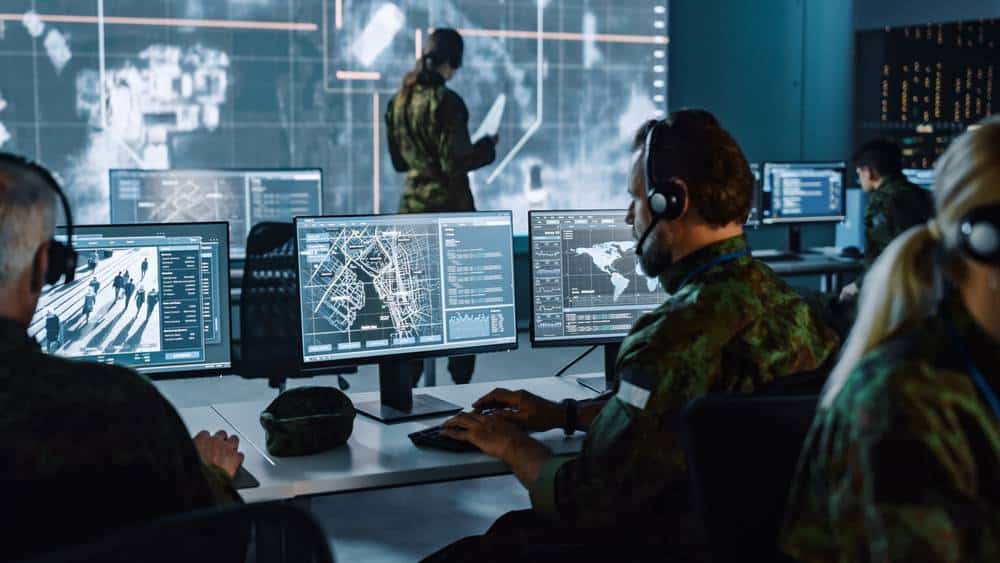 An internship can significantly facilitate the transition from student to professional life, even though it can be intimidating.
You can mingle with established Cybersecurity professionals during internships and create relationships that will last a lifetime.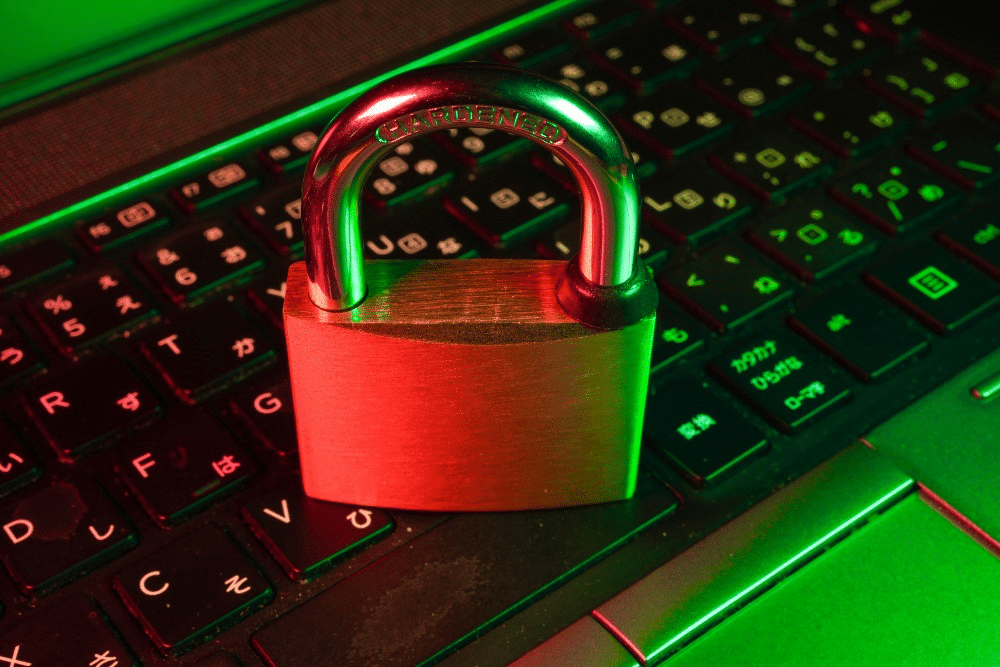 Internships come in various forms, including paid, unpaid, and externships, but all provide students unique advantages that enable them to prepare for the real world.
Candidates interested in a particular subject, such as penetration testing, computer forensics, etc., should opt for an internship specializing in that topic because Cybersecurity is such a broad concept that it spans a wide range of skills.
FAQs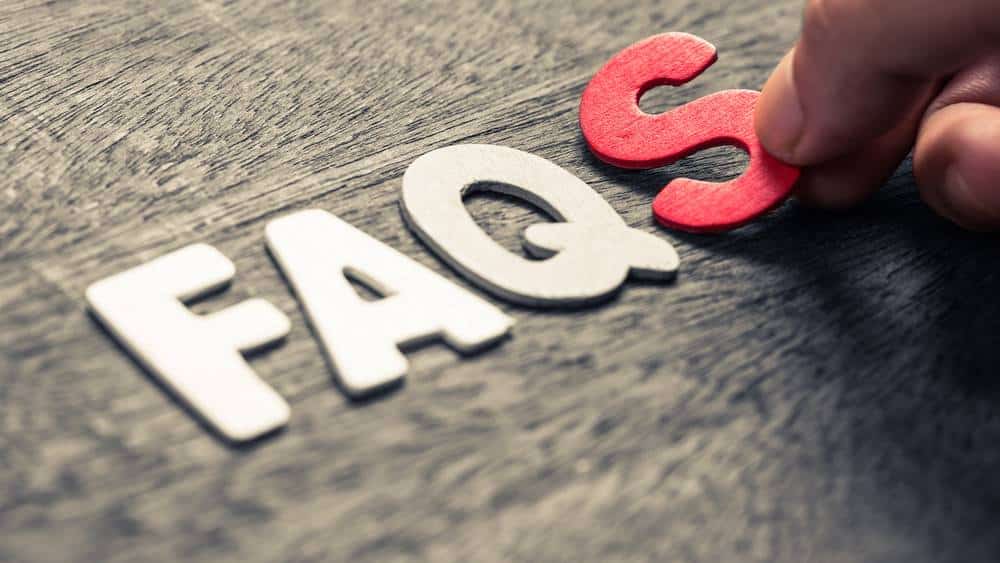 What is the role of a Cybersecurity Intern?
As a Cybersecurity intern, you will work with a team of professionals to identify and assess risks, develop mitigation strategies, and implement security controls.
You will also have the opportunity to learn about incident response and forensics and gain experience in managing and responding to security incidents.  
How much do Cybersecurity Interns make?
The pay depends on the company and location, but internships in Cybersecurity typically pay quite well.
According to paysa.com, the hourly wage for a Cybersecurity intern in the United States is $27.92.
This equates to an annual salary of roughly $58,000 for a full-time position.
What do I need for a Cybersecurity Internship?
Requirements will vary depending on the specific internship you're applying for.
Generally, you'll need some basic knowledge of computers and computer networks.
You should also be familiar with common cyber threats and ways to protect against them.
Additionally, strong problem-solving and analytical skills are essential in this field.  
What are the best internships for Cybersecurity?
You can find the best internships for Cybersecurity with major companies such as Google, Amazon, Microsoft, and Facebook or even thriving small businesses and startups.
Others can be found with government agencies, including the NSA, CIA, etc.
They allow students to work on real-world projects and gain industry experience.
Which is ideal, a part-time or full-time internship?
Both options have their own unique benefits.
Full-time internships typically offer more opportunities to gain hands-on experience and build skills.
They often come with perks such as housing and stipends.
However, part-time internships may be a better option for students who are balancing school with other commitments.
Is Cybersecurity Internship good?
With the ever-growing threat of cyber-attacks, businesses and organizations are scrambling to beef up their defenses hence the growing demand for talented Cybersecurity professionals.
Those interested in a career in Cybersecurity should consider an internship as a great way to get your foot in the door.
What should I expect during a Cybersecurity Internship?
You will likely be assigned to a specific project or team as a chance to focus on one area of Cybersecurity.
Second, you must work closely with other interns and Cybersecurity professionals.
Finally, brace yourself to learn.
This is your chance to explore different aspects of the field.
References