Hello everyone, we are back again with another interesting guide on How to Become a Graphic Designer!
We will not just look at the steps you should take if you are just starting out, we will also examine what skills and tools are required to make a success of this creative career path.
By the time you are done reading this guide, you will have been equipped to start exploring graphic design programs and projects on your own.
Here are some points that we will discuss in this guide:
Graphic design job description
Step-by-step procedure on how to become a Graphic Designer
A sneak peek into graphic design tools, apps, and software
Where to get graphic design jobs
Let's start right away!
Graphic Design Job Description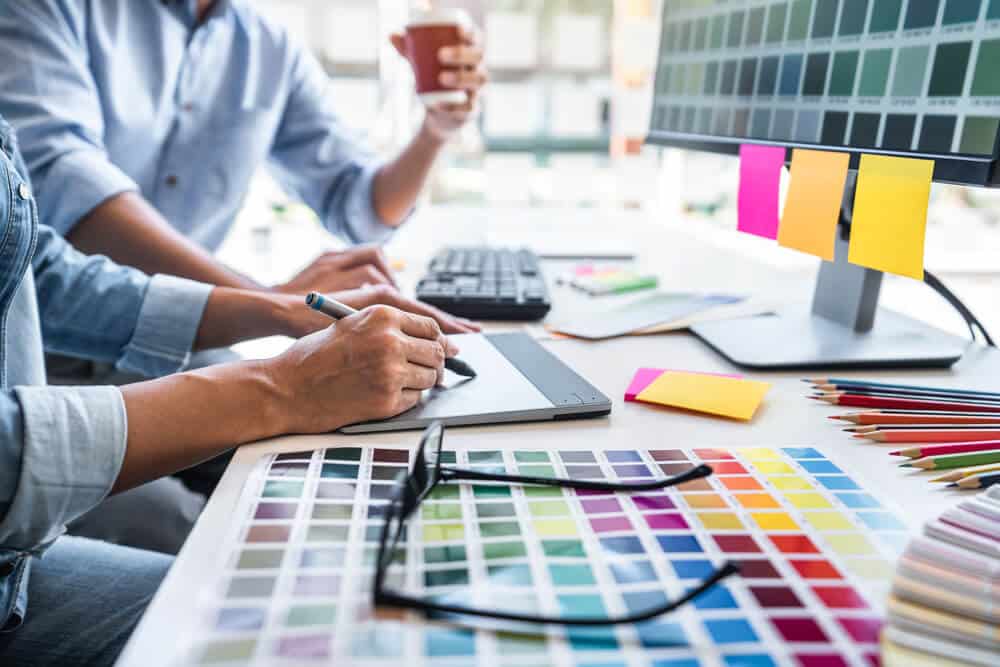 Graphic Designers create logos, ads, animations, and posters for organizations, companies, and small businesses.
They also learn a bit of copywriting and web design if the job they have on hand requires such skills.
They are usually employed by clients and they can either work remotely, on-site, part-time, full-time or even as a freelancer.
Each job has a corresponding deadline that must be met either weekly, fortnightly or monthly; and in most cases, meeting these deadlines guarantees the next job.
Sometimes they work alone, at other times they work as part of a creative team.
If you are a Graphic Designer, it is important to have a schedule and stick to it.
Time management will help you get each job done on time and will also help you avoid missing deadlines.
Just because this role can be done remotely, it can be a side hustle while you maintain your regular job.
However, you must be interested in graphic design before taking up this option.
And if you plan to have graphic design as your main job, be prepared to adapt to each client's requirements.
You may have to work in the evening, during the night, or even on weekends so that you can meet some tight deadlines.
Of course, this may not be what you will have to do each time you get a job; however, you must be prepared for this from time to time.
Well, there are several graphic design position openings in many organizations.
Here is one certain thing: there will always be a need for Graphic Designers in companies and organizations.
Lastly, you have to strive to be above average in what you do.
Sometimes, it might require that you learn some other skills that are closely related to graphic design.
Below are some skills that are recommended:
User Interface (UI)
User Experience (UX)
Web Design
Product Packaging
Book Cover Design
Content Creation
Motion Graphics
Steps to Becoming a Successful Graphic Designer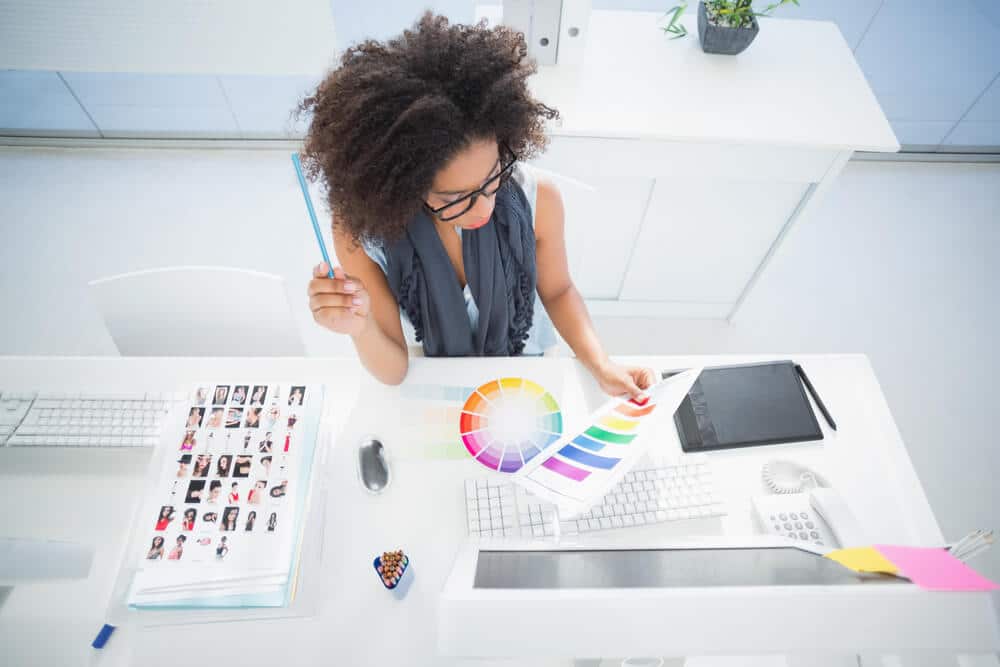 Ready to start learning how to become a professional Graphic Designer?
Here are the things you should do in order of priority:
Step 1: Learn the Basics of Graphic Design
Before you can become the best at anything, you must start from scratch.
In the same vein, you should strive to get a good understanding of graphic design and its fundamentals.
So, make sure you conduct your research on the history of graphic design, the elements of design, the design process, and the key skills you need to become a professional Graphic Designer.
Wondering where to get good contents to read on graphic design?
A simple Google search will get you tons of materials online.
Read them to know more about these relevant skills and to also get in the feel of being a Graphic Designer.
Take note of all the terminologies used in this field because you too will start using them very soon.
Step 2: Start Taking Online Graphic Design Courses
Once you are sure that you have all the basic technological know-how of graphic design and the terminologies, you can now apply for one of the online graphic design courses you searched for earlier.
Be sure the course you are choosing is designed for beginners and not for expert Designers.
Some of these courses are free while a good number of them are paid.
As a beginner, you are advised to start with free courses that will gradually build your skills in design.
Free courses don't cost a dime, and you have nothing to lose.
Most of these free courses have amazing features like:
Lots of professional editing software recommendation
Access to tons of free images and icons to use in your projects
Access to information from mentors and experts in the field
Smart apps that can convert images to graphic shapes
Compatibility with multiple operating systems like Windows, Linux, and macOS
Some online courses will offer you a certificate for completing them and you can include the certifications in your CV or portfolio later on.
Setting up For Your New Career
Graphic design is expensive, and so is the setup.
The apps, the free tools (which will be discussed in a section below), and setting up your office space can also be expensive.
As a Graphic Designer, you need a laptop that is portable yet functional.
Most Graphic Designers go for PCs that have the newest processors, RAM, and large storage.
So, in addition to getting a good work PC, you should also endeavor to get the best software or work tool.
Most software that you need for your work will require a subscription (either monthly or annually).
As a starter, here are some free alternatives that you can start with until you are ready to switch from the free version to the paid version that offers a lot more design features.
Adobe Photoshop
Adobe Illustrator
Additionally, you should plan for a pen tablet for your design projects as well as a color guide.
Reach Out to Well-Known Designers
Although many might view this step as unnecessary, however, it is quite important.
We all need mentors and people we can look up to.
Following respected Graphic Designers and reviewing their digital design process can help you develop your skills faster.
A good platform to follow these Designers is social media like Twitter or Instagram.
Since many display their jobs on these platforms, you too can follow them and get to see what they are working on.
You can even get the inspiration you need to start a graphic design project of your own, which might help you see where to make some style improvements, and can also help you secure your first job eventually.
Time for a Great Portfolio
If you have followed the steps highlighted above, by now, you must have improved a lot.
However, without an impressive portfolio, you may not land any job.
With a well-arranged digital portfolio of your best works, you are better able to advertise your jobs and recommend yourself to potential clients.
Your portfolio may be the first thing an employer sees before inviting you for an interview.
And you can apply for more jobs if you already have a portfolio.
So, the next question is: how should you go about it?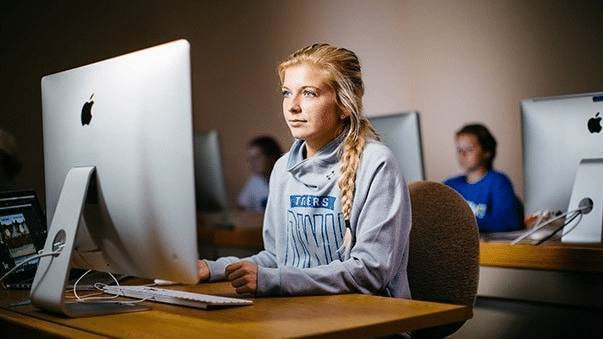 For many Graphic Designers, they find some platforms where they can easily create one good portfolio that can easily showcase past design jobs.
Here are some platforms you too can consider:
Coroflot Portfolios
FolioHD
Behance
PortfolioBox
Don't worry much if you do not have many projects to put in your portfolio.
The main goal is to have a portfolio.
Arrange your projects in order of priority or chronologically.
As you complete new jobs, you can add them right away.
As you establish an online presence will attract potential clients and other Graphic Designers who may want to collaborate with you for some big project that matches the styles on your portfolio.
Gather Experience in Graphic Design Principles
It seems like you are now ready to start applying for graphic design jobs.
Are you still scared? No, you shouldn't!
To get a beginner's graphic design job, you need some work experience.
It could be a salary job, a volunteer job, or even an internship position.
It doesn't matter which job it is, as long as it gives you some experience.
Working for someone as a Graphic Designer before applying for full-time employment is beneficial because if ever you need a reference or recommendation, your former boss can easily produce it.
Of course, you can get formal education (associate degree or a bachelor's degree) and have access to the best software, but without work experience, none of them will matter to any employer.
An employer will rather employ someone with some work experience than hire someone without any experience.
Decide your Specialization
One good way to secure better pay as a Graphic Designer is to consider whether obtaining a degree in a discipline that is closely related to graphic design is an option for you.
Of course, every Graphic Designer will love to attain the creative director or art director position, and it is unlikely that completing a degree program can guarantee that.
Still, a university degree can take you closer to that position and will surely improve how much compensation is due to you.
Apart from obtaining a degree, you can also explore other areas of graphic design theory.
And when you do, feel free to inform your client that you have an area of specialization as early as when you start negotiating.
Required Skills for Starting a Graphic Design Career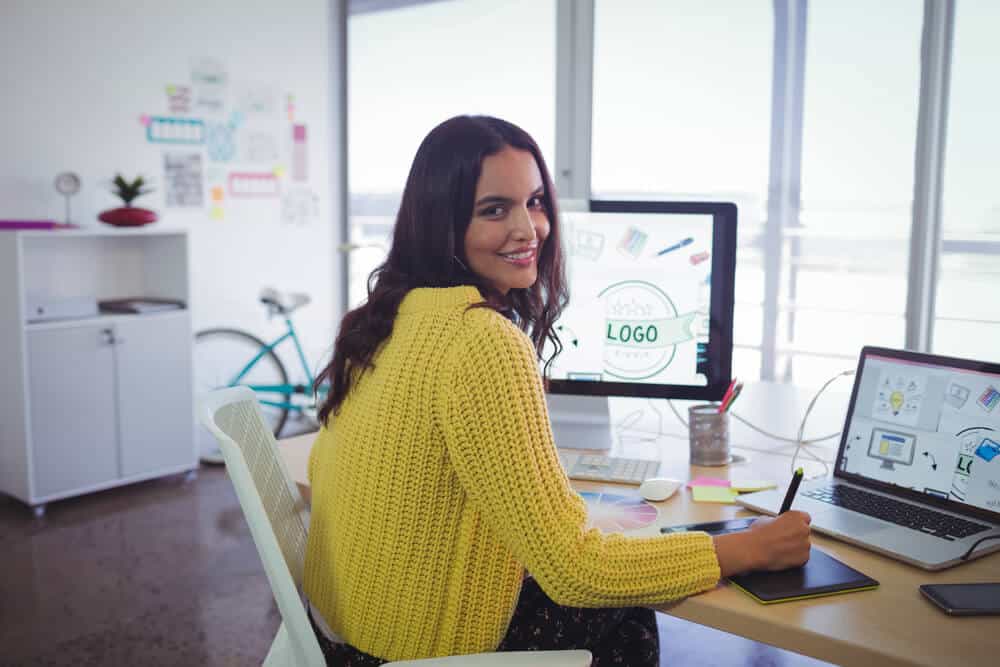 Without the right tools, your effort as a Graphic Designer may be futile.
However, as important as the software used is, so are the skills you must have before you can be successful.
Let's check out some skills that you should acquire:
Use of Computer Software
When buying the software you need, it may be helpful to download any attached tutorials about how to use them.
If the software does not come with a tutorial video, why not hop on a YouTube video that explains how to use the software?
Creative mind
Design is all about creativity, and the more creative you are, the better your job will become.
No one is a born creative person, but it can be learned and developed.
Most Designers who want to improve their creativity usually practice pencil sketches of any ideas that they may have conceived regularly.
Knowledge of Design Elements
The elements mentioned here are design elements that Graphic Designers use when working on projects.
Some of these elements include:
Color theory
Fonts
Shape
Size
Topography
Line
How a Graphic Designer uses these elements when designing a poster, logo design, or video ad can be the difference between "impressive" and "poor."
Detail Oriented
To create something beautiful, appealing, and motivating, a good graphic designer should ensure that every detail of the job, and every element is perfect.
However, if a Graphic Designer isn't detail-oriented, this can affect the quality of the job and also jeopardize the prospects of getting more jobs in the future.
So, always pay attention to the colors, misspelled words, dimensions, and most importantly, the target audience when you're working.
Must be Time Conscious
Remember that we mentioned how Graphic Designers have to work with deadlines and meet them?
If you are not a good organizer and someone who prioritizes tasks, you may find yourself always falling short of deadlines and due dates.
Communication Skill
Are you good with people? Your job as a Graphic Designer will sometimes go beyond designing stuff on your computer.
You will have to communicate with people.
From clients to collaborators from time to time.
Learn to speak in a way that will make your clients trust you (not promising to deliver a job when you know you can't), speak understandably, and be ready to overlook annoying comments.
Also, learn to regularly check on old clients and ask what they have been up to.
Some Graphic Designers have gotten new jobs by doing this.
In big companies, you will be a part of a team.
Graphic Design Software or Tools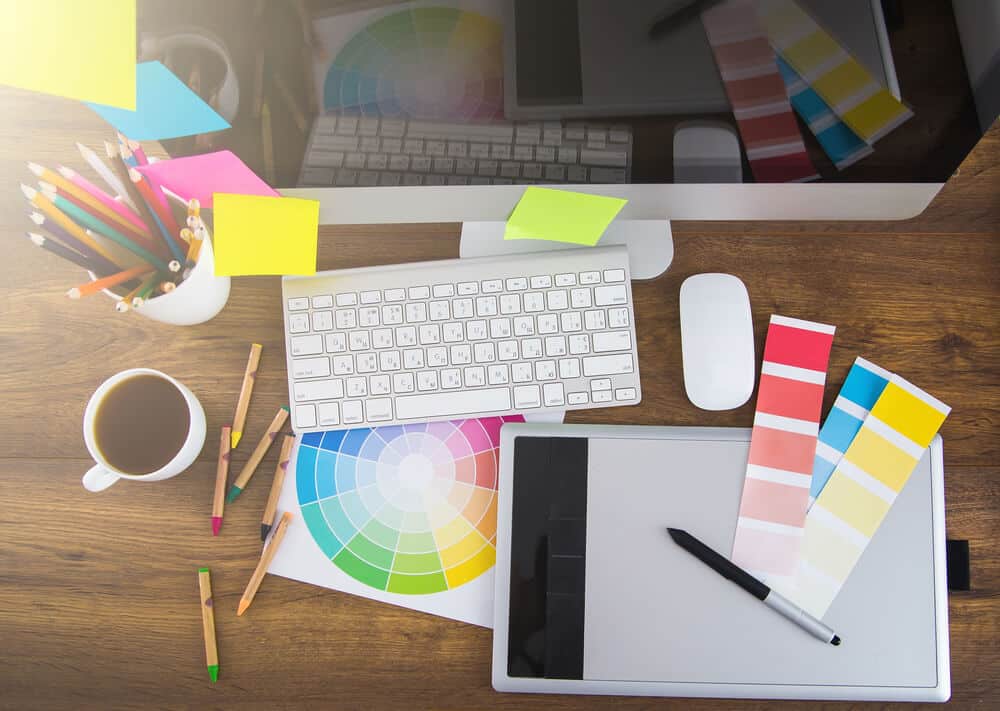 Everything a Graphic Designer needs to do has at least one corresponding software.
Given that, here are some of the common software used in this line of work:
Video editing software
You need this software in creating animations and video ads.
Once again, Adobe software packages can come in handy.
For example, Adobe Premiere Pro and Adobe After Effects are the best for handling any video editing and video processing for Graphic Designers.
Another tool that can be used for processing any raw video footage is the Final Cut Pro.
You may also buy the Online Video Maker Promo.
Microsoft Word, Excel, and PowerPoint
The Microsoft Office suite which consists of Word, Excel, and PowerPoint has several features that all Graphic Designers need for their jobs.
Although not needed too frequently, Graphic Designers need Microsoft Word in adding written content to their projects.
Also, Microsoft Excel can be used in keeping multiple records all at once and Microsoft PowerPoint is used when the project involves slides.
To gain access to all these tools, a subscription to Microsoft Office 365 is highly recommended.
Adobe Creative Cloud (ACC)
One of the first software you should think about installing on your work computer is the Adobe creative cloud.
If you are familiar with Adobe's CC programs, you will know that almost everything you need to do as a Graphic Designer, from designing posters, logos, animations, and many other tasks is well taken care of.
These are the programs or software under Adobe's Creative Cloud: Adobe Photoshop, Adobe Illustrator, and Adobe InDesign.
With these programs, you can adjust an artwork's pixels, edit photographs, create illustrations and brands, design documents, and headers, correct print layouts, and also create vector artwork.
UI Design and Wireframing
You need this tool if you are interested in specializing in User Interface and Unser Experience design.
The tool requires that you understand how to use it very well.
You need to watch tutorial videos or learn from someone who is an expert in using this design software.
Alternatively, you may buy the Adobe XD.
It does the same job as Figma and Sketch.
Most design jobs by professionals make use of Adobe XD key requirements before being hired for graphic design.
Web Languages
On a final note, you need basic web knowledge to unlock the use of several computer software in design because UI/UX design comprises mostly web languages.
Knowledge of web languages is required if you are considering content creation.
Some web languages that may be helpful are HTML and CSS.
With this software, you can easily adjust front-end browser pages and install periodic updates in design tools.
Where to Get Graphic Design jobs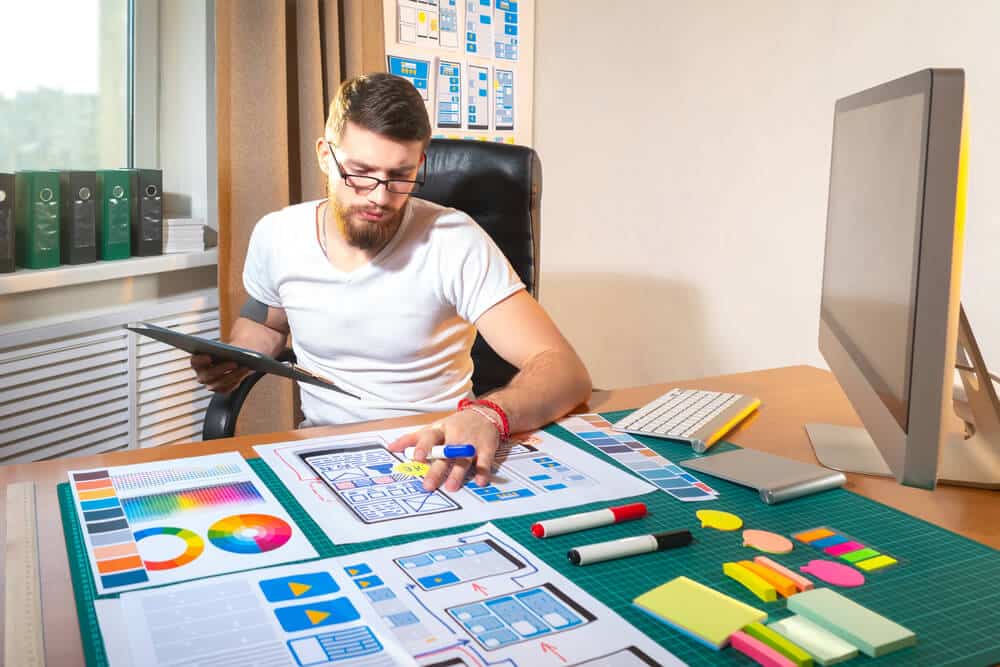 For the most part, graphic design jobs are regularly advertised online.
Below are some job advertising websites where you can search for and get good design jobs:
FlexJobs
As a popular job search site that employers use regularly, you can find lots of jobs here.
There are various types of jobs for Graphic Designers; there are on-site jobs as well as remote jobs. If you are a freelancer, you can also find good jobs here.
The jobs are flexible and you can get either part-time or full-time positions here.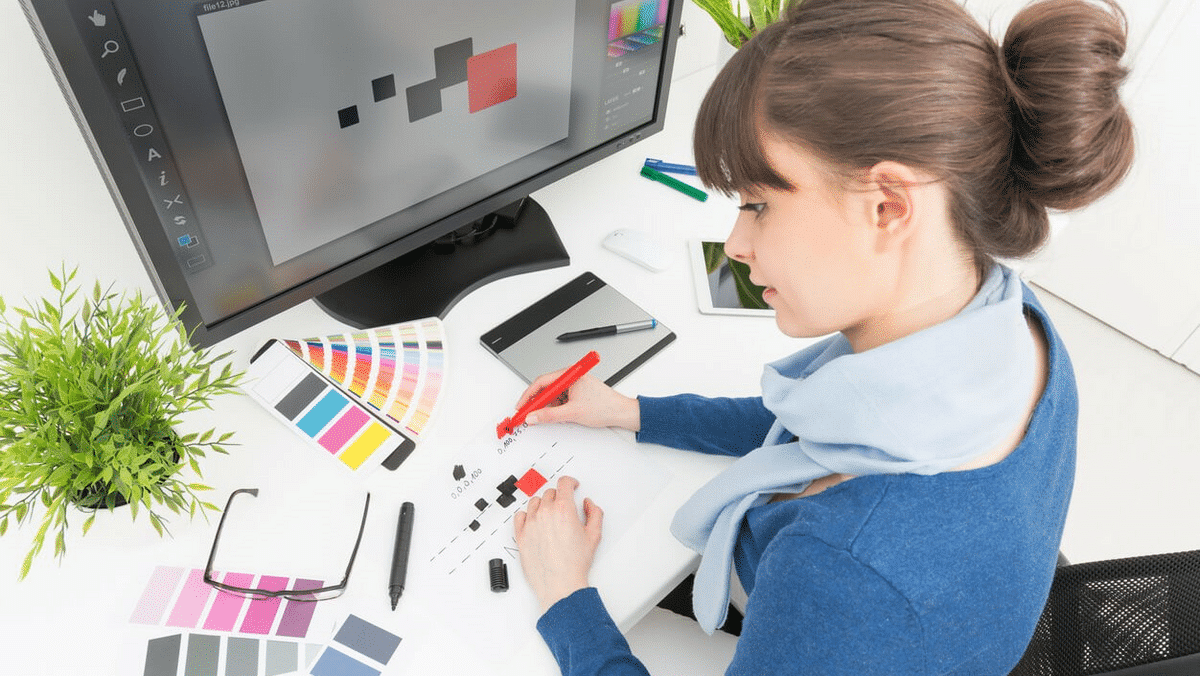 However, you will have to pay a monthly subscription fee to use the site and you can access hundreds of graphic design jobs worldwide.
Upwork
This platform is mainly meant for freelancers.
With millions of jobs posted every day, you get to showcase your past jobs and your present skills to thousands of potential clients worldwide.
The platform has a payment protection system that ensures you are paid for the job you do, either with a fixed payment plan or an hourly payment plan.
Upwork is free to use and each user will bid for jobs by submitting a proposal for each job.
Each user gets 10 free "connects" monthly to bid for jobs but you will have to buy connects if you need more than 10 "connects" in a month.
Behance
Specially designed for Graphic Designers and Illustrators you can create a graphic design portfolio that can be accessed by several employers.
The site boasts a strong online presence and you get to meet other colleagues through which you can get good jobs.
Since your portfolio is already on the site, you can easily apply for graphic design jobs by just sending your portfolio across.
LinkedIn
This platform has been known as the "professional job site" by many people.
Do you have a LinkedIn profile? As a Graphic Designer, you should consider having one because on this platform you have access to potential employers all around the world.
There is a job search icon where you can use the filter to streamline the jobs you will be getting.
You can also set your device to give you job alerts as soon as new jobs are posted.
You can sync your notifications with your email to receive real-time notifications of when to apply for jobs.
LinkedIn also has an in-house messaging option through which employers can reach out to all the applicants for a particular job.
Conclusion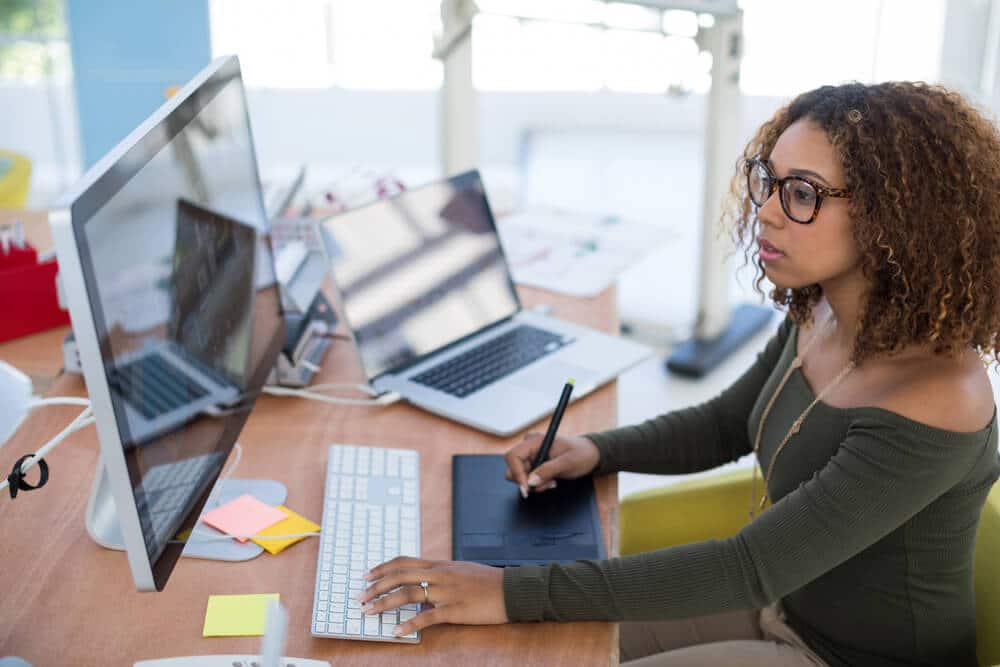 Can you learn graphic design work from home? Yes!
However, you need discipline and dedication to follow all the steps outlined in the step-by-step procedure section above.
And be sure to go over the graphic design skills section to understand what other skills you are required to have.
In all of this, we wish you the very best as you start this journey.
FAQs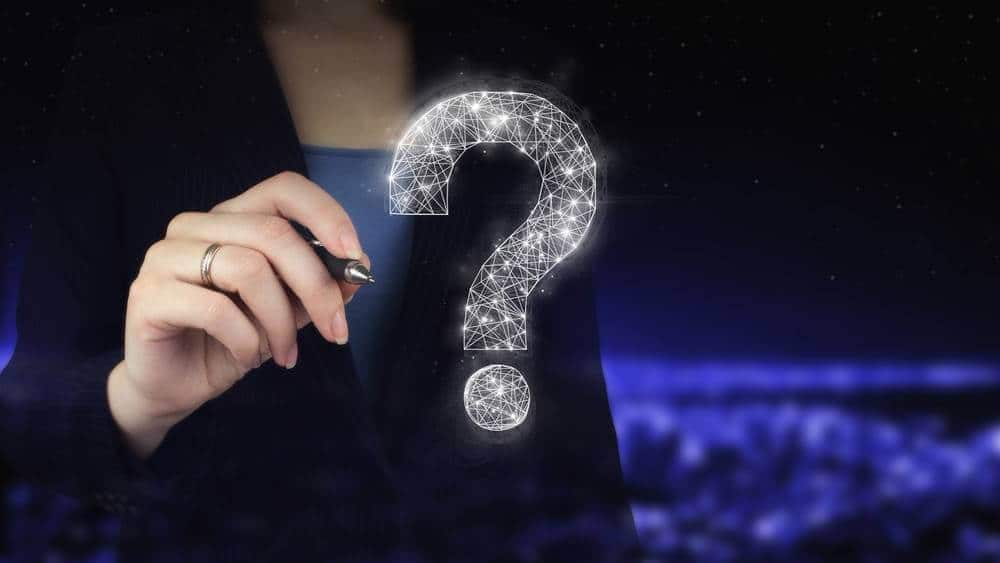 Who is a Graphic Designer?
Also known as "visual communicators", Graphic Designers are professionals who communicate ideas and concepts to target audiences in visual formats.
They design everything that can motivate audiences to either buy or subscribe to the intentions of the producer.
Some of the things they design are logos, posters, animations, and ads.
What skills do I need as a Graphic Designer?
To succeed in the graphic design industry, you need qualities like time management, good communication skills, and a great deal of computer literacy.
Also, you should understand how to use the tools needed to create the amazing designs you have in mind.
There is software for everything you need to do.
What university degree do I need to become a Graphic Designer?
All certified Graphic Designers are expected to have a Graphic Design Degree or a Bachelor's degree closely related discipline.
Also, they can take online courses in graphic design.
These online courses teach the basics as well as how to use the elements of designs in executing various projects.
How much do Graphic Designers make?
The Bureau of Labor Statistics estimates the average annual salary of a Graphic Designer to be $53,380 annually.
This is more than the national average in the United States.
Earning more education certification can also increase how much you make as a Graphic Designer.
Why do I need to learn copywriting as a Graphic Designer?
While copywriting is a different skill on its own, learning it as a Graphic Designer is a plus.
This way, your client does not have to contract a copywriter for small content creation jobs.
As you offer to do both on the project you are working on, it further convinces your client that you are a professional.
References