Hello Readers! Welcome to another informative article that will help you ace your career by learning the best Cybersecurity Skills.
In this article, you will learn the top 12 skills necessary for Cybersecurity professionals and how to master them.
By the end of this article, you will know everything about Cybersecurity- the skills you need, their benefits, and the future outlook.
Here is what we will cover in this knowledge-rich guide:
About Cybersecurity
Top 18 Cybersecurity Skills
Cybersecurity Technical Skills to Learn
Cybersecurity Soft Skills to Learn
Sources to Learn Cybersecurity Skills
Let us start with it!
Cyber Security Skills – An Introduction
In this digital era, there is an ever-rising demand for CyberSecurity professionals.
Whether a Cybersecurity Analyst, Information Systems Administrator, Penetration Tester, Ethical Hacker, or any other Cybersecurity personnel, their main job is to ensure information and network security.
From big names to small online brands, it is crucial to protect the data on the software, hardware, and any operating system against cyber threats, cyber-attacks, malware, theft, and other vulnerabilities.
Due to the high demand, the Cybersecurity career outlook seems great. According to the Bureau of Labor Statistics BLS, the employment rate in the Cybersecurity field will increase by almost 28% in the next five years.
Moreover, depending on your experience, qualifications, and the job position, a Cybersecurity professional can make an average salary ranging from $50,000 to $500,000 per year.
This career offers a myriad of endless opportunities.
However, although you are highly qualified with multiple certifications to your name, you need to master certain skills to land a competitive Cybersecurity job.
Some of the fundamental skills include technical skills, functional skills, soft skills, and other workplace skills.
As Cybersecurity personnel, you will be professionally, ethically, and morally responsible for keeping the systems safe from Cybercriminals.
And we can help you with that.
Top 18 Cybersecurity Skills To Learn In 2022
Your career survival guide!
When you are a beginner in the field, you might know about any of the desired skills unless you have done an internship or hands-on training.
Not knowing your way around such skills can get you in trouble. But, and we do not want that, you got your job, now it is crucial to prove yourself worthy of it by learning Cybersecurity skills.
Although you will learn many skills with time and practice, we have narrowed down the top 18 Cybersecurity skills to help you advance your career.
There are two major categories into which the most in-demand skills fall:
Cybersecurity technical skills: These are the functional skills without which you cannot practice your career. In addition, you need to know everything from programming languages to cloud security, risk management, and security controls.
Cybersecurity workplace or soft skills: When you land your dream job, you will need more than your Cyber skills and knowledge. You must "blend in" the workplace and become a team player. Workplace skills can help you survive the work politics and adapt to the environment.
Before applying for your next job, ensure that you have proficient knowledge of all the skills that will help you progress as a Cybersecurity expert.
Cyber Security Technical Skills
Networking and System Administration
System and network administration are essential technical skills that every Cybersecurity personnel must know about. It entails the management of the technical structure of an entire organization.
Cybersecurity professionals are required to design, implement and manage the security of network schemas, software, and hardware. In addition, they must keep the operating system sustainable and functional.
In simpler terms, these are two different skills- networking; and system administration. First, the personnel configures and manages the computer networks. And with their art of system administration, they ensure that the operating systems run seamlessly and safely on those computer networks.
Technically, your technical skills determine the functionality and success of an organization. If you lack these skills, you make the network and systems easy prey for cybercriminals.
Moreover, if you are good at these two technical skills, you will not have difficulty learning the others.
Risk Analysis and Management
Now that you are running and managing computer networks and huge operating systems, don't you think it is essential to analyze and manage all the risk factors to eliminate future threats?
Again, this amalgamation of two important technical skills- risk analysis and risk management. However, they are often considered as one.
Risk analysis enables you to examine and narrow down the potential problems and devise a plan to manage, mitigate and prevent them. This skill allows cybersecurity professionals to assess and analyze the impact of a potential cyber threat or security breach.
Security Incident Handling & Incident Response
A cybersecurity professional must handle imminent threats such as malware, phishing, crypto-jacking, ransomware, Advanced Persistent Threats, and other cyber crimes and security breaches that can violate an operating system or network.
As cybersecurity professional works to prevent all security incidents, it is essential for them also to learn how to respond and handle the situation in case a security breach occurs.
It is important to prepare on all fronts to minimize the risk of loss and damage even if someone gets into the security systems. You can enhance these skills by understanding your company's incident handling and response plan.
Also, to keep all problems at bay, you will need to grasp other skills such as malware (risk) analysis and digital forensics.
Knowledge about Operating Systems and Virtual Machines
What good can you do when you are unfamiliar with operating systems (such as Windows, macOS) or Virtual Machines (AI)?
These are the most common cyber attack vectors. To protect your information security systems, you must know about the implementation and execution of OS and VM techniques, including OS updates, building firewalls, and antivirus software.
Moreover, as cybersecurity personnel, you must understand cyber threats for all types of computer and mobile devices. This is why a strong knowledge of computer systems such as Microsoft, Linux, Windows, and macOS can take a long way in your career path. And for mobiles, you must be aware of Android and iOS.
Coding or Scripting
Programming languages are the core foundation for all security networks and operating systems, from software development to cybersecurity shenanigans.
You will not last a day in a cybersecurity job if you are alien to coding languages like HTML, CSS, and others because coding protects the networks and systems from intruded intruders intending to hack the systems.
It is important to have a sound knowledge of some basic programming languages, such as:
HTML: This is one of the oldest and most commonly used languages. It allows the documents to be designed and protected on different systems and networks. In addition, updated versions such as HTML5 help make this language more adaptable to the latest technologies.
Java or JavaScript. This language is essential for running programs on the web. It allows third-party libraries and other tools for cyber security. However, it can be easily hacked because it collects data and manipulates browsers for any purpose, increasing its vulnerability,
C and C++: These are considered the most powerful coding languages as most operating systems function on them.
Python: This is a security professional's best friend. It allows automated scripting and building their security programs from scratch.
There are many other useful coding languages such as SQL, PHP, and TypeScript. You can learn as many languages as you like.
Usually, entry-level jobs require the professional to have basic knowledge about coding. However, you do not have to be an expert. As you progress in your career, you can always get better at what you do.
Cloud Security
Technology is advancing at a faster pace than we can imagine. As a result, organizations are more cautious of cybercrime and go the extra mile to protect their systems.
Most businesses today have transitioned to cloud computing, making it even more important to protect the systems from unauthorized access. Crucial and sensitive is stored on cloud applications, and these companies need cybersecurity professionals who can bring their A game in cloud security,
One of the most common security risks in cloud computing is misconfiguration by the end-user. It can distort network security. Therefore, you must know how to configure the operating systems properly and in a user-friendly way.
Security Auditing
This is another important skill that allows cyber security professionals to assess the potential weaknesses in an organization's security infrastructure.
You must ensure that all security protocols align with the established criterion listed. Moreover, security auditing helps to upkeep the organization's security networks per industry standards and requirements.
Security Laws and Regulations
The system of computer security does not run on its own. Instead, it is governed by security laws and regulations that every organization must abide by.
However, these laws can vary for each state in the US, as no single government body regulates the cybersecurity system. Therefore, the cybersecurity professional must be familiar with all the laws in their state or region.
These laws are built to keep every organization and individual safe from potential cybercrimes. So, if you fully understand these laws, you can easily prevent or mitigate cyberattacks.
Malware and Threat Prevention
Malware and cyberthreats include destruction or theft of data or can cause financial damage. It is reported that over 28% of data and security breaches result from malware.
So, the security professional must know how to prevent malware by utilizing authentication methods and antivirus software.
Intrusion Detection
It is an essential skill to learn how to use the intrusion detection system (IDS) as they identify malicious activities and any policy violations that occur on a computer, mobile, or application.
Antivirus software is one of the most common IDS solutions that detects and prevents intrusion. Your job will be much easier if you know how to leverage IDS because the IDS will identify the real-time threats and then report them to you so you can take charge from there.
SIEM Management
Another curricular skill is to learn SIEM management. It enables the security personnel to monitor, identify and manage the network and system security.
SIEM can collect, analyze and report the real-time security data to the person in charge to prevent cyber threats,
Cybersecurity Soft Skills (Workplace Ethics)
Communication Skills
Without effective communication, it can be challenging to work productively. For example, in a Cybersecurity department, you will work close to your colleagues and team members. And if there is no communication, there will be no work.
Even if you are a solopreneur or work remotely, you will often have to deal with your clients and other personnel from your field.
You must develop strong communication skills to record security audits and events from different people, teach others about security protocols, lead a team, curate potential solutions, and above all, satisfy your customers.
Problem-Solving
You are a cybersecurity professional, to cry out loud. But, if you do not know the art of problem-solving, you can already say goodbye to your career.
Problem-solving is one of the major soft skills that you must have. You must be able to come up with practical solutions to complex and challenging problems.
Analytical Thinking
Your mind works the way you train it. As a cyber security professional, you need to develop an analytical mindset to break bigger problems into smaller chunks and then craft a solution or way to handle each of them to solve the entire puzzle.
Moreover, your analytical thinking will enable you to create potential threat landscapes or frameworks for potential problems or malware.
Laser Focus to Details
Your one mistake can make huge operating systems crash under a minute. So pay explicit attention to even the smallest details- you must stay laser-focused at every stage of your work.
It would help if you were well-versed in eliminating even the minor security threats that most professionals may deem insignificant, resulting in cyberattacks.
Adaptability
Technology is uncertain. You never know what you will wake up to the next day. However, as technology evolves, security threats also evolve, and so should you.
You must stay up to newer developments (new versions of coding, VPNs, and others) in the cybersecurity software and adapt to the latest cyber attack trends. Also, being adaptable allows you to blend well in your workplace. You affirm changes and progress in your career.
Critical Thinking
You need to have an innovative mindset – the ability to think quickly to make good decisions, even in uncertain circumstances.
Your job can require you to make immediate decisions or devise an instant problem-solving solution. So, you need to think critically, ask the right questions, and clear the respondents' doubts about the potential problem.
Continual Learning
There is no limit to learning. For some, a bachelor's is enough; for others, it is all about learning the latest skills and certifications in their professional field.
As a cybersecurity professional, you must learn and adapt to the new technologies and software.
Resources to Learn Cybersecurity Skills
It is important to acquire the right skill set to become successful cybersecurity professional. And for that, you must find authentic resources for learning.
With self-education, dedication, and practical experience, you can excel in your field, and instead of looking for jobs, the jobs will come for you.
You can learn Cybersecurity skills from different sources such as:
Technical schools and colleges- get a proper degree
Online Cybersecurity certification programs
Bootcamps
Specialized courses or studies for potential skills such as risk analysis, SIEM, intrusion detection, and others
Take up training programs
Do internships
Gain working experience
Show Time!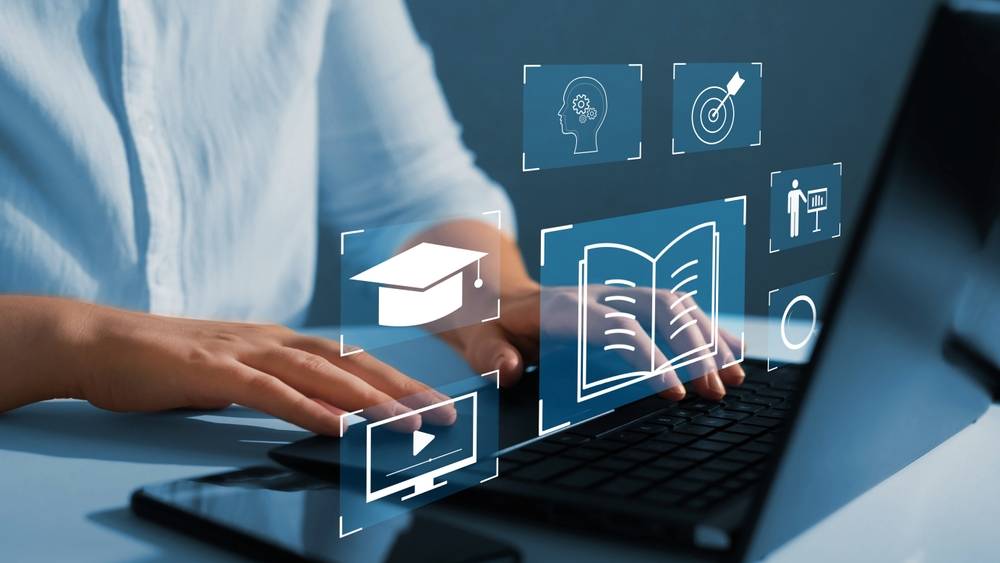 Cybersecurity skills need your dedication and time, all that you need to build a lucrative career.
The profession has only increased in demand by many folds in the past years and will continue to do so for the next few decades. As a result, the salary and job outlook are great for qualified and skilled individuals.
So, what are you waiting for?
It is time to show off your Cyber security skills to the world!
FAQs: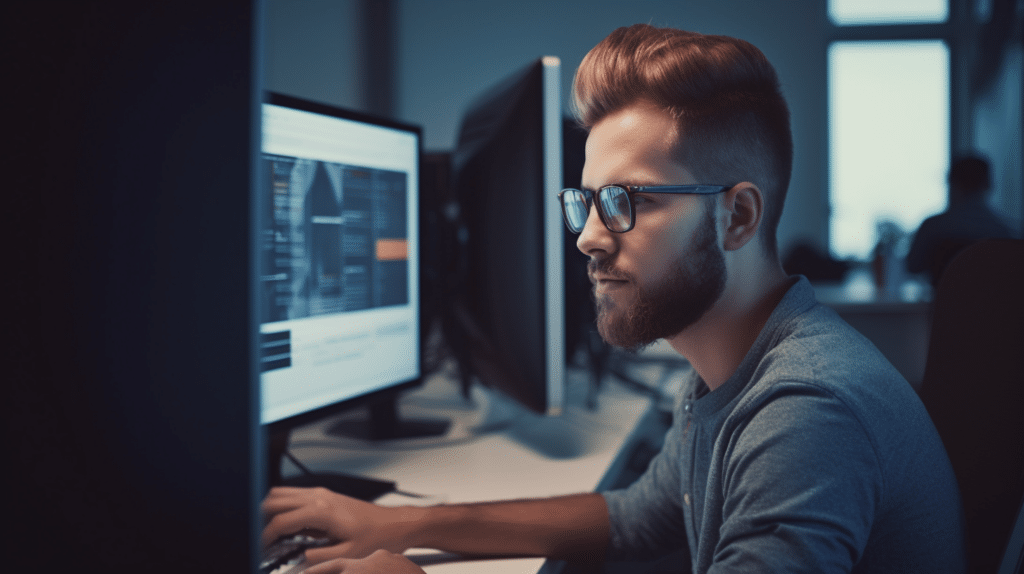 What are the top cybersecurity skills?
The best skills for cybersecurity professionals are:
Network and System Administration
Network Security Control
Risk Analysis
Coding or Scripting
SIEM Management 
Communication Skills
Problem-Solving
And others
 What is the average salary for Cybersecurity professionals?
Depending on the experience, qualifications, and the job position, a Cybersecurity professional can make an average salary ranging from $50,000 to $500,000 per year. 
Where can we learn Cybersecurity skills?
You can learn Cybersecurity skills from different sources such as:
Technical schools and colleges- get a proper degree
Online Cybersecurity certification programs
Bootcamps
Specialized courses or studies for potential skills such as risk analysis, SIEM, intrusion detection, and others
Take up training programs  
And others
What are the cybersecurity soft skills?
The soft skills or cybersecurity workplace skills are:
Communication skill
Analytical thinking
Attention to detail
Critical thinking
Adaptability
Problem-solving
Always learning
Reference Articles: