Welcome to our detailed guide on Cybersecurity Companies.
Our guide details the leading service providers in the industry, which services they offer, and highlights industries that require Cybersecurity services.
Reading our guide offers you a comprehensive view of the best security companies available in the industry.
We cover:
The top Cybersecurity Companies in the Industry
Which Organizations/Companies Need Cybersecurity Services?
Frequently Asked Questions
Enjoy!
Introduction to Cybersecurity Companies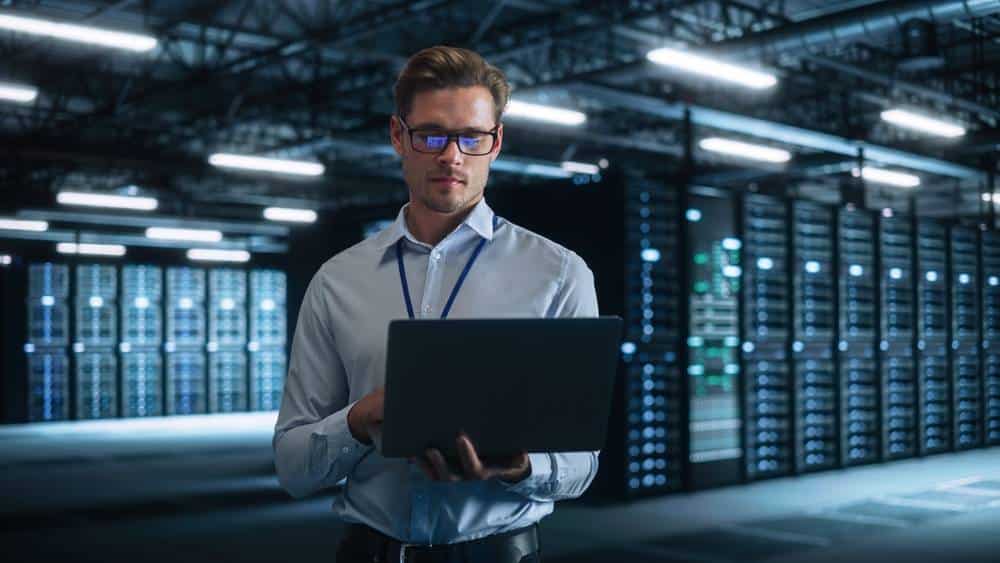 Nowadays, Cybersecurity firms are crucial in helping to protect organizations from attackers.
In case you weren't aware, Cybersecurity refers to a collection of techniques used to protect internet-connected equipment.
Data, programs, systems, and other equipment can all be protected.
Cyberattacks are carried out to gain illegal access, destroy or alter data, or extort money from their targets.
Phishing, malware, ransomware, penetration of email security, and social engineering are a few of the frequent cyber-attacks.
Companies that specialize in Cybersecurity assist both individuals and corporations in protecting their information and applications from unwanted and illicit access.
According to a FireEye survey, people worldwide spend upwards of $75 million on Cybersecurity.
This is due to the enormous increase in cyber attack events each year.
The ultimate goal of Cybersecurity is to assist businesses and people in preventing illegal access to their systems and data.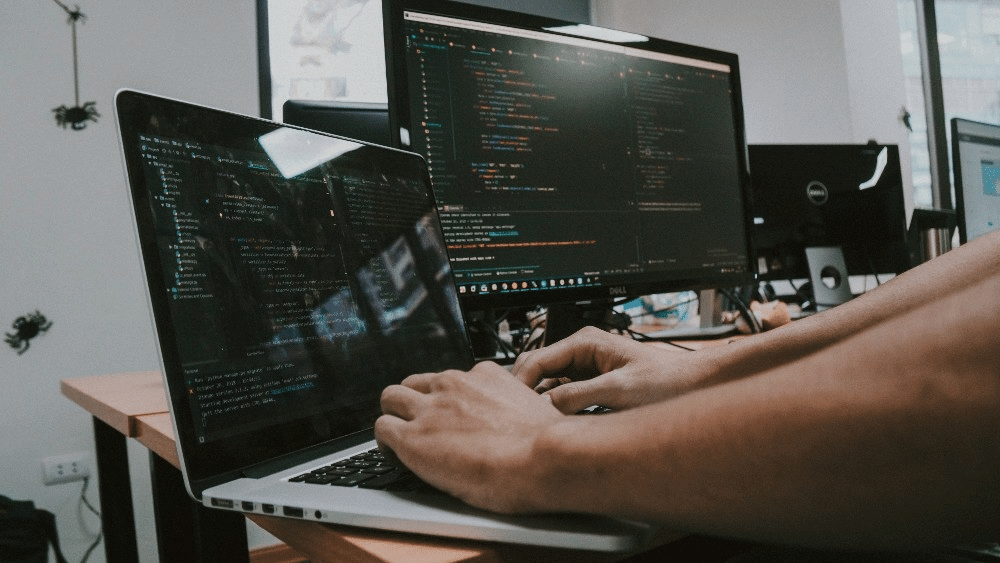 Cybersecurity, however, protects more than only data and systems against threats.
It also offers additional benefits, including minimizing the likelihood that your website will go down, protecting clients, winning their trust, and enhancing productivity.
How do you choose the finest Cybersecurity Company, given the large number available today?
The main issue arises when picking an appropriate Cybersecurity Company for your company or organization.
There are a lot of businesses out there that claim to provide the most excellent network and Cybersecurity services.
The reality is that only a select few businesses provide exceptional service.
This article has compiled a list of the top security firms worldwide.
Only reliable and trustworthy businesses are included on the list so that you may choose any of them with ease.
Top Cybersecurity Companies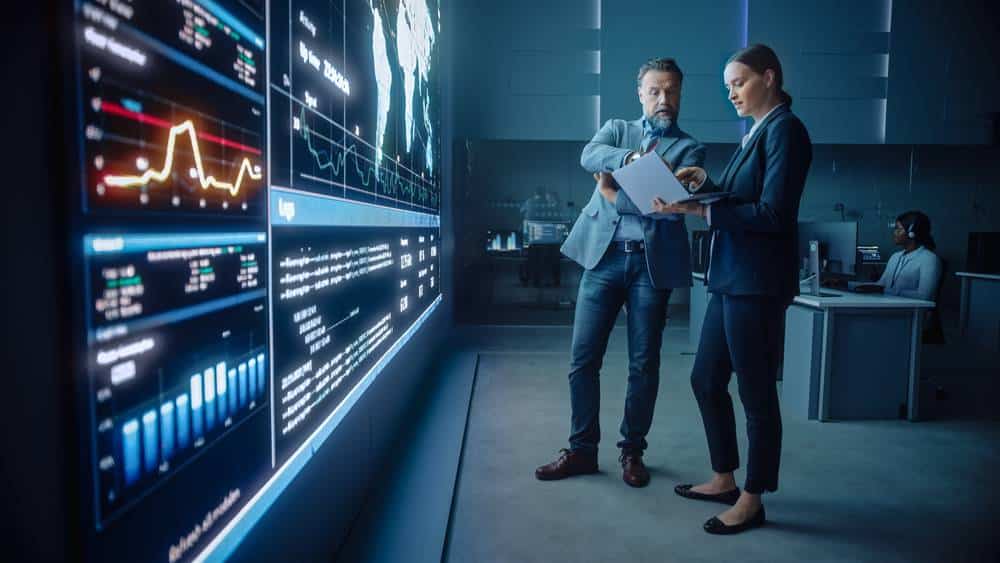 The numerous top enterprise-level Cybersecurity providers you should be looking for when looking for Cybersecurity services are listed below.
Palo Alto Networks
Founded: 2005.
Headquarters and locations: Santa Clara, California, serves as the company's headquarters in the United States.
It has locations across 37 nations.
In addition to its headquarters in Santa Clara, it maintains 57 other locations.
Estimated Revenue: Around $2-$3 Billion.
Security Services Offered: Cloud Security, Endpoint Security, and Network Security.
Finance, oil and gas, utilities, online retail, ICS & SCADA, healthcare, manufacturing, and other sectors are among those served by Palo Alto's Cybersecurity services.
Cloud network, on-premises analysis, and mobile device Cybersecurity are all available.
No matter the subject, whether next-generation firewalls (NGFW), endpoint detection and response (EDR) or another, the company has consistently produced excellent results in stringent independent examinations.
Even in the brand-new MITRE protection tests, its endpoint security scores have continuously been outstanding.
The market for IT security has also been noticed.
There are SaaS, Private, and Public Cloud Cybersecurity solutions available.
It offers cutting-edge products in the Security Access Service Edge (SASE) division and reliable threat consulting services.
Its contribution as the primary developer of the first Intrusion Prevention System (IPS) in history serves as a foundation for this.
These are the additional enterprise security categories that Palo Alto ranks among the best.
They include:
Cloud Security
Zero Trust
Cybersecurity Products
Network Security
Threat Intelligence
Extended Detection and Response (XDR)
User and Entity Behavior Analytics (UEBA)
Cloud Access Security Broker (CASB)
Intrusion Detection And Prevention Systems (IDPS)
Container and Kubernetes Security
IoT Security
Sapphire
Founded: 1996.
Headquarters and locations: Glasgow, Scotland / Darlington, England.
Estimated Revenue: Not available.
Security Services Offered: Threat Detection, Threat Protection, and Management.
Sapphire has become a pillar of the Cybersecurity industry for 25 years since it was founded in 1996.
Sapphire has consistently steered constructive industry debate as being one of the industry's longest surviving and most reputable security providers.
The organization founded the National Information Security Conference (NISC), a renowned annual conference created for Cybersecurity experts by Cybersecurity professionals.
Participants examine the newest Cybersecurity tendencies, dangers, and defense methods in an engaging and productive atmosphere.
The managed service offering from Sapphire is comprehensive.
Additionally, Sapphire uses its extensive industry knowledge to the advantage of all clientele by providing a full range of penetration testing services both for commercial and public sector clients.
Pen testers at Sapphire are moral hackers who approach customers' systems using specialized toolkits to provide them with a distinctive and thorough security evaluation that does not depend on automated scanners and is thus hard to find anywhere else on the field.
Sapphire's security consultants offer great flexibility in all working practices and surroundings by operating on-site or virtually.
Customers who partner with Sapphire are reputed to be devoted to the company and like the real-time visibility, they receive over their systems.
Sapphire's Analysts can quickly spot difficulties thanks to the most advanced machine learning tools, reducing risks and eliminating problems before they have a chance to develop.
Sapphire prides itself on the in-house coaching that the company offers to clients worldwide and the fantastic work performed from its operations centers.
Sapphire's work revolves around this vital human interaction and communication component that technology-related businesses frequently ignore.
There is a strong emphasis on information literacy and Cybersecurity awareness, which is crucial given the ongoing underfunding of Cybersecurity education.
By empowering its people, Sapphire has the potential to improve a company in an honest and significant way.
Perimeter 81
Founded: 2018.
Headquarters and locations: Perimeter 81 has its base in Tel Aviv, Israel.
Estimated Revenue: Around $10 million.
Security Services Offered: Identity Management, Zero Trust Network Access (ZTNA), Device Posture Check, VPN Alternative, Secure Access Service Edge, Network Monitoring and Management, Automatic Wi-Fi Protection, Device Posture Check.
Amit Barekat and Sagi Gidil, professionals in Software-As-A-Service (SaaS) and Cybersecurity, are the founders of Perimeter 81, which was launched in 2018.
It was designed to give businesses the benefit of continuous network security management through a unified solution provided from the cloud.
Happily, Perimeter 81 does that by providing a variety of cutting-edge security protocols.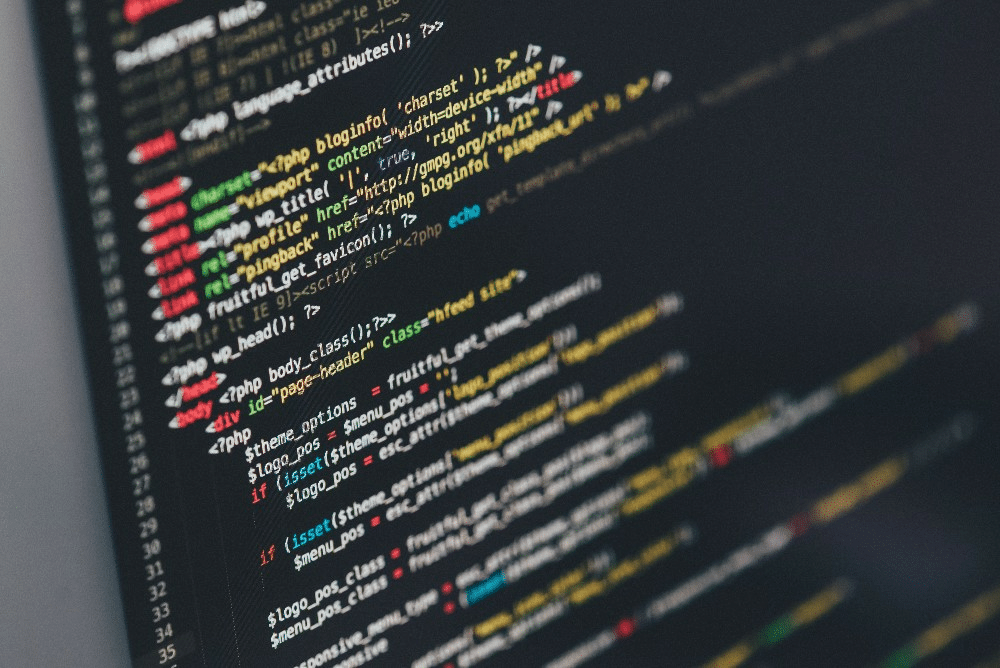 Secure Access Service Edge (SASE) and Zero Trust Network Access (ZTNA) are two areas in which Perimeter 81 excels.
Since its beginning, Perimeter 81 has been adept in assisting numerous organizations in various industrial environments to attain a less complicated and more affordable network environment.
You can expect Perimeter 81 to help your business to:
You can configure security settings, see endpoints, set up regional portals, and connect internet infrastructure through a central management dashboard
Instantly encrypt connections whenever a Wi-Fi network interface is detected that is not authorized
Utilize technologies like Single Sign-On and multi-factor authentication to ensure user access is safe and simple
For a better visibility, consolidate security throughout native and cloud systems
For segregated networks, establish user roles and access rules
Web filtering can shield the network from internet dangers
Subscription plans:
The basic plan costs $8 per month for each user
The premium plan costs $12 per month for each user
The premium plus plan costs $16 per month for each user
They also offer custom enterprise plans
Security HQ
Founded: 2003.
Headquarters and locations: The company's primary data center is in London's Canary Wharf and has six security operations centers worldwide.
Estimated Revenue: Not available.
Security Services Offered: Managed Firewall, Managed Security Services, Incident Response, EDR, MDR, NDR, XDR, VAPT, Managed SOC, Vulnerability Management, and Security Consulting.
To guarantee clarity and safety, SecurityHQ, a worldwide Managed Security Service Provider (MSSP), detects and responds to cyber threats all around the clock.
This is done using authentic log analytics, surveillance orchestration, threat hunting, intelligent systems, and response fixturing for investigation and response.
What are the business and technical benefits of Security HQ for businesses or SMEs purchasing this commodity or service?
Identify risks with specific mitigation and response needs to minimize vulnerability
Protect against unlimited threats
Enhance incident identification and response times
Technologies and expertise of the world-class for a fraction of the price of building a SOC internally
Powered by tools of the world's best (IBM QRadar, Resilient, Digital Shadows, Darktrace, and more)
Service Trials: There is a 30-day trial period available with SecurityHQ (POC/POV) for customers interested in their services.
Avast
Founded: 1988.
In 1988, Avast began operations.
The firm is a renowned provider of Cybersecurity solutions and has many patents in Internet of Things (IoT) technology, machine learning, location technologies, and Artificial Intelligence (AI).
This organization is proud of its wide range of highly prized CloudCare Solutions and its full line of threat security products for organizations.
In the event that you weren't aware already, CloudCare Solution offers endpoint and network security.
Although the antivirus program is cost-free, you should know that it is not 100% effective at detecting malware.
The free plan provides real-time protection, which is crucial if you have a household that hits on every green "Download Now" icon they come across.
IBM Security
Founded: 1994.
Headquarters and locations: Armonk, New York.
Estimated Revenue: Around $75 billion.
Security Services Offered: identity and access management, security analytics, patch management, SIEM, encryption, security orchestration, mainframe security, fraud protection, mobile security, network security, threat intelligence, data protection, application security, endpoint protection, authentication, database security.
IBM Security is a different business that provides cutting-edge threat intelligence and security services.
It was started in 1994 and is situated in New York.
This Cybersecurity business specializes in business security solutions.
IBM's deceptively sizable security sector is dispersed throughout several business segments, including software and services.
The depth of IBM's research may be its greatest asset, as evidenced by its outstanding recent achievements in homomorphic encryption.
The business is also renowned for offering big data solutions.
It offers several solutions, such as threat hunting, incident response, etc.
IBM Security's objective in Cybersecurity consists of demonstrating compliance and mitigating threats that could impede the development of your company or organization.
CrowdStrike
Founded: 2011.
Headquarters: The corporation is centered in Sunnyvale, CA, in the United States.
Additionally, it has 11 centers spread out over the United States, the United Kingdom, Japan, Australia, Romania, and India.
Estimated Revenue: Around $1.5 billion.
Security Services Offered: Cybersecurity, XDR, MDR, and ED.
CrowdStrike was introduced in 2011.
The business focuses on cyber threat eradication, preparedness and response services, and cloud data storage management.
It has released solutions for independent malware classification and digital risk analysis to help enterprises maintain a practical approach toward cyber threats.
The company purchased three companies to advance its Falcon protection and Cybersecurity plans.
Financial reports reveal that the firm made about $874.438 million in 2021.
CrowdStrike offers a wide range of solutions;
Falcon XDR, a rising endpoint program, enables cross-platform infiltration signals, vulnerability evaluation, and aggregated multi-platform intelligence
Its security program offers a profound understanding into container systems, protects cloud-native apps and programs
Falcon X analyzes digital risk by utilizing quick mitigation and situational awareness against the digital threat
Subscription plans: Numerous community features are available for free from CrowdStrike.
Starting at $8.99 per endpoint each month, premium versions are available.
Fortinet
Founded: 2000.
Headquarters: Sunnyvale, California, serves as the home base for Fortinet.
The business has branches in 60 countries worldwide, including Germany, Korea, India, Thailand, Austria, and France.
Estimated Revenue: Around $2.6 billion.
Security Services Offered: Antivirus, Network Access Control (NAC), web application and network firewalls, intrusion prevention, web application firewalls, and endpoint security.
Fortinet was founded in 2000 by Ken and Michael Xie to provide comprehensive solutions.
It acknowledges using physical firewalls, endpoint security, and antivirus software.
To increase productivity and save costs for its clients, it develops Specialized Processing Unit technology (SPU).
Fortinet is quickly becoming known as one of the top cybersecurity providers.
Customers have reportedly expressed high levels of pleasure, and experts have also given the company high marks.
It was acknowledged as a champion in next-generation firewalls and achieved the top score from Gartner in Unified Threat Management (UTM) (NGFW).
Additionally, the company is continually growing and looking ahead.
Fortinet offers the following fundamental services:
The Security Fabric is centered on FortiOS and is a robust, all-encompassing Cybersecurity network architecture with persistent vulnerability recognition and evasion capabilities
The Fortinet Cloud Security Solutions offer transparency and manage access across several Cybersecurity topologies to enable ease of accessibility from the virtualized environment
FortiGuard Labs, which strives to provide customers with a comprehensive threat intelligence service, was created by combining the research department at Fortinet and its vulnerability management division
Subscription Plans: Entry-level cost at $500 for services.
CyberArk
Founded: 1999.
Headquarters and locations: The corporate headquarters of CyberArk are in Newton, Massachusetts. Additionally, it operates 22 offices in 15 other nations.
Estimated Revenue: Roughly $260 Million.
Security Services Offered: Endpoint privilege manager, Security and Risk Management for Cloud and DevOps, Conjur, Application Identity Manager, and Access Security.
The company was established in 1999 by two experts, Udi Mokady and Alon Cohen.
The former is currently the CEO of the company.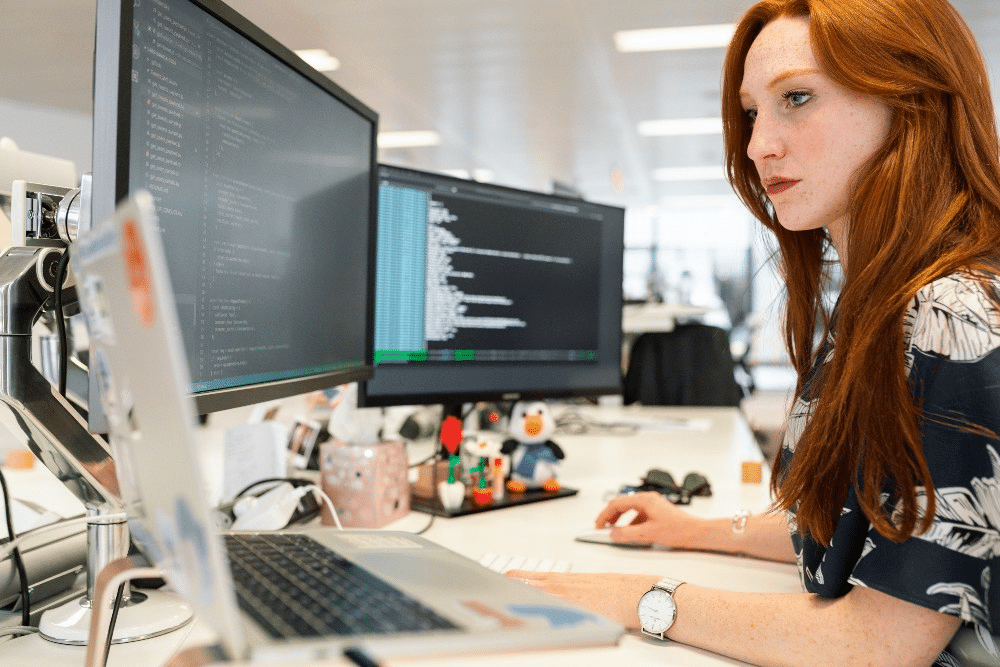 What allowed CyberArk to penetrate the market was the digital vault technology that allowed the service provider to simplify the management and access of security systems by intended parties and secure it from the prying eyes of malicious entities.
They are known for offering security services to organizations and institutions in various industries, including energy, healthcare, finance, and retail services.
If revenue indicates success, we can conclude that CyberArk is doing significantly well.
The company returned roughly $150 million in 2020.
The data security company is known for its cloud-based services.
Therefore, whether a company is in San Francisco or Boston, you can call on CyberArk to protect your apps, safeguard employee credentials, and much more.
Microsoft
Founded: 1975.
Location: Redmond, Washington, US.
Estimated Revenue: Around $110 billion.
Core Cybersecurity Services: Identity and access management, threat and information, protection, UEBA, application gateway, security management, DDoS protection, cloud security.
Microsoft is well-known for producing computer software, Personal Computers (PCs), and consumer gadgets, but also it offers intelligent security services and benefits related to cloud security.
It was founded in 1975 and offers excellent products like Windows Defender and Azure cloud security services, such as Security Center, Azure DDoS Protection, Key Vault, Azure Information Protection, and Application Gateway for protecting Web applications.
It is also recognized in offering an active directory for identity and access management.
Microsoft is also regarded as a leader in Gartner's Magic Quadrants (MCQs) for endpoint protection and is among the ten leading Cybersecurity Ventures.
Which Companies or Organizations Need Cybersecurity Services?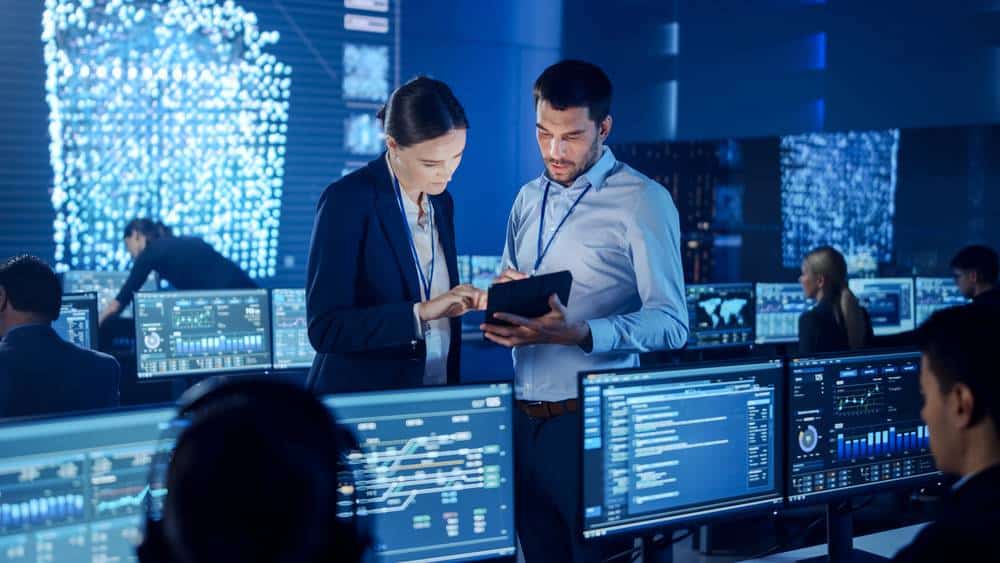 Every industry is vulnerable to cyberattacks, and far more businesses than ever are dealing with a steady stream of attacks sequentially.
These dangers affect every industry, from banks and commerce to hospitals and other fields.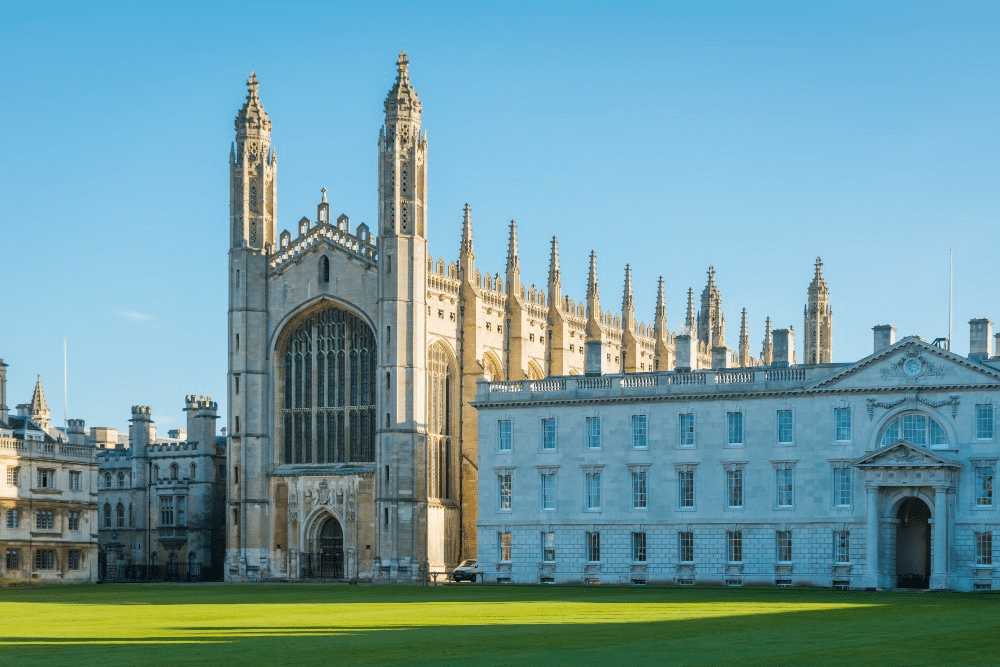 The industry is not immune, although it isn't particularly technological.
Remember that modern threat are a harsh reality.
The earlier your business realizes this, the better.
There is no cap to what highly competent attackers can accomplish.
The businesses or sectors most affected by cyberattacks are listed here, along with information on how your business can be protected against threats.
Retail Companies
Retail businesses transfer their goods and services.
In light of this, they expose themselves to various cybersecurity incidents.
The industry is vulnerable to a significant threat landscape and high personnel throughput.
As a result, hackers have more significant opportunities.
Additionally, internet shops are frequently among the first affected businesses when a cyberattack occurs.
They possess all of the critical client data, which explains why.
For instance, in 2014, a data leak at Home Depot resulted in a payment of close to $20 million to US users.
Educational Institutions
Hackers frequently target educational institutions, including colleges and universities, because of the valuable intellectual data they produce.
Due to the extensive use of networks and infrastructure, institutions are often in danger.
Due to the high salary levels of its employees, higher education institutions have weak password security and are vulnerable to social engineering.
Hospitals and Healthcare
Another data-intensive industry that attracts many thieves is healthcare.
Hospitals are allowed to employ electronic health records containing a wide range of patient data, including names, addresses, and health and financial details.
Unsettling effects from the previous WannaCry ransomware assault remain.
The British National Health Service's operations were halted, impacting patient care as a whole.
Companies in the healthcare industry are also obligated to follow security-related best practices.
However, most Healthcare organizations could not install managed security fundamentals, including firewalls, antivirus software, and encryption.
Investments in company security are therefore expected to climb significantly.
Nevertheless, steps should be taken to replace outdated and weak computer systems.
This is essential to protect these security services from assaults and gain public support for initiatives that rely on patient availability of medical databases.
Banks and Financial Institutions
Without question, hackers' ideal target is the financial and banking industry since these businesses have valuable data that hackers lust after.
This covers client names, bank account numbers, and private financial information and addresses.
Banks experience 85 significant attempts at data breaches annually.
Almost 40% of the attempts are effective in obtaining sensitive information.
The industry is responding to various attempts to take command of the financial cybersphere.
This involves promoting more understanding and responsibility, building a better cyber talent team, and communicating effectively for hassle-free teamwork.
Despite this, it is essential to underline that cybersecurity threats continue to evolve rapidly.
Government Institutions
Notable security breaches are much more likely to occur in the military and government institutions.
Therefore, it is not surprising that the government would need a security platform to protect State secrets and critical information from cybercrime.
The following are frequent targets for the sector:
Criminals use the extensive personal data stored in regional, state, and federal databases
Hackers (hacktivists) who want to express their political views
Foreign nations that attempt to monitor or harm an international rival
Conclusion
Cybersecurity is among the most sought-after services today, especially with increasingly sophisticated cyberattacks.
According to IBM's Cost of a Data Breach Report 2021, data breaches cost enterprises and startups a staggering $3.62 million yearly.
These issues can severely hold back the progress of your enterprise.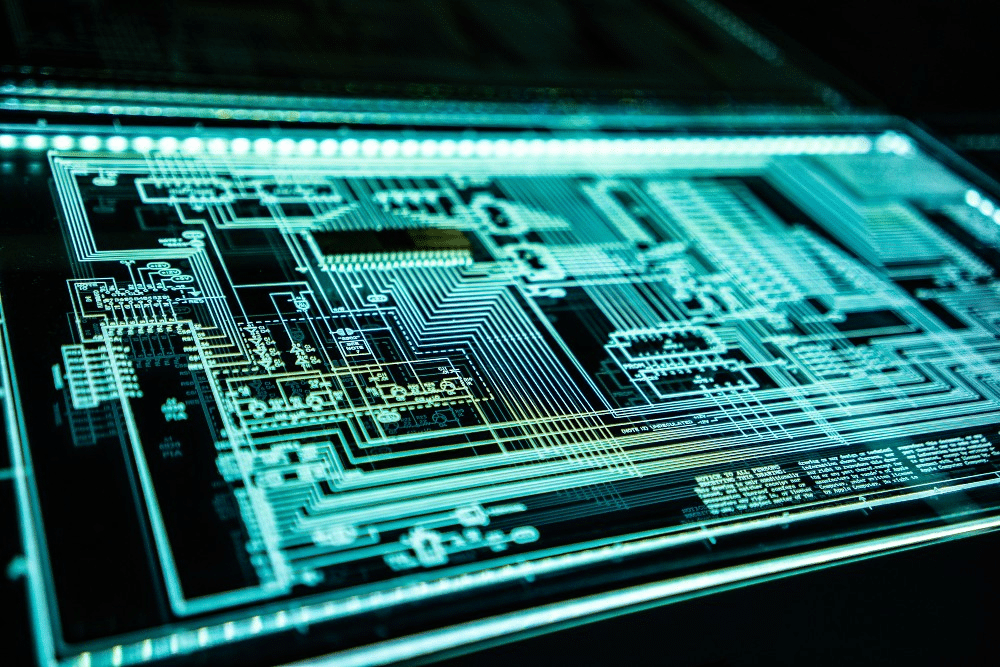 With so many systems automated and hosted on the cloud, vulnerabilities could creep in and be exploited by bad actors.
Hence, the demand for Cybersecurity companies is only expected to grow.
These companies are pioneers in this field, leading the change in a world where Cybersecurity is at the core of business processes.
FAQs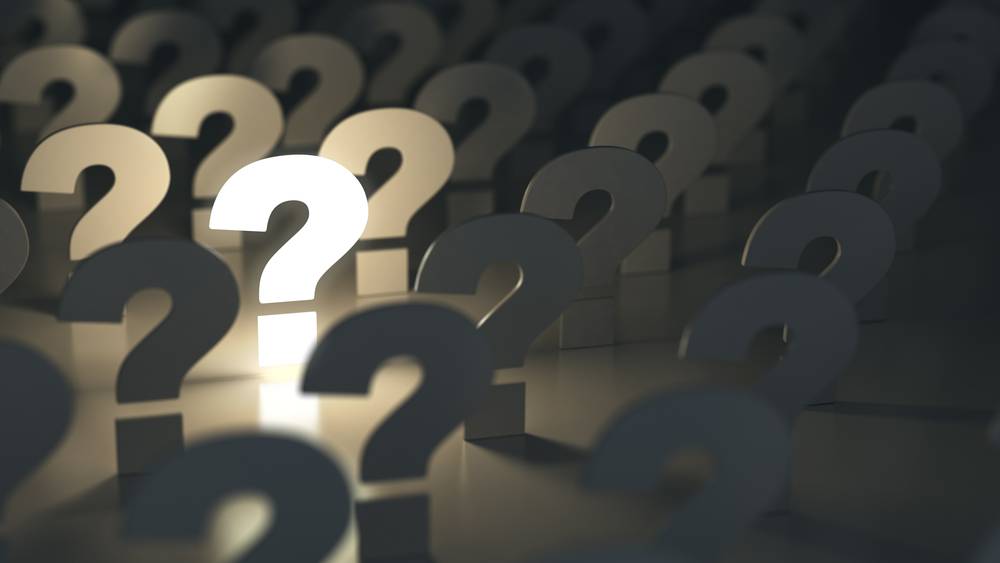 What do Cybersecurity Companies do?
Cybersecurity Companies work to identify online threats and develop solutions to protect their clients.
This can involve creating firewalls, developing security protocols, and providing security awareness training.
Also, they often work with law enforcement to track down and prosecute those responsible for online crimes.
What are the best Cybersecurity Companies to work for?
According to recent surveys, the top three companies for Cybersecurity professionals are Google, Microsoft, McAfee, and Amazon AWS.
They offer competitive salaries and benefits, as well as ample opportunities for professional development.
They are all leaders in cutting-edge technological advancements, giving employees the chance to work on cutting-edge projects.
How do Cybersecurity Companies make money?
The first is selling products and services such as anti-virus software, firewalls, and other security tools.
Offering consulting services is also a mode of revenue generation.
Finally, they may also offer insurance policies that protect businesses in the event of a data breach.
How many Cybersecurity Companies exist?
Research platform CyberDB identifies 3,500 Cybersecurity businesses in the United States exclusively.
Regardless of how many options enterprises can choose from when it relates to finding a vendor or technology to meet their unique security needs, it is obvious that there are plenty of options available.
Why is Cybersecurity for your software company so important?
Due to the extensive dependency on technology, there is over-reliance on online means of private information storage.
This creates a new area of vulnerabilities that cybercriminals can exploit.
Hence, Cybersecurity is so important.
It encompasses the process and technologies for protecting electronic data from unauthorized access or theft.
Is Cisco Networks a Cybersecurity Company?
Cisco Networks is known primarily as a provider of internet equipment and automation services.
However, the company has also been increasingly active in the cyber platform in recent years.
In particular, Cisco has been working on developing solutions for securing the Internet of Things (IoT).
Refereances