Hi there.
Welcome to our expert review on Cybersecurity Bootcamps.
This comprehensive Cybersecurity guide will review the best Cyber Bootcamps, Cyber Bootcamp costs, and the advantages of enrolling in a Cybersecurity Bootcamp.
We guarantee that by the end of this in-depth guide, you will make better decisions regarding Cybersecurity Bootcamps.
In particular, we will focus on the following critical areas:
What is a Cybersecurity Bootcamp?
The Best Cybersecurity Bootcamps
Characteristics of a Successful Cybersecurity Bootcamp
Let's jump right in!
Introduction to Cybersecurity Bootcamp
The internet world faces increasing security challenges as cyber-attacks become more sophisticated and dangerous.
Developments in technology, increasing internet connectivity, and poor Cybersecurity training are among the main factors fuelling the increase of cyber-attacks in our internet age.
In response to the alarming increase in cyber threats, numerous institutions and training organizations are now engaging in Cybersecurity training.
One of the most widely accepted training for Cybersecurity professionals is Cybersecurity Bootcamps.
These unique Cybersecurity Programs are helping companies, and internet users stay safe in these dangerous cyber times.
Read on as we explore this fascinating topic on Cybersecurity Bootcamps.
Let's start with the basics.
What is Cybersecurity Bootcamp?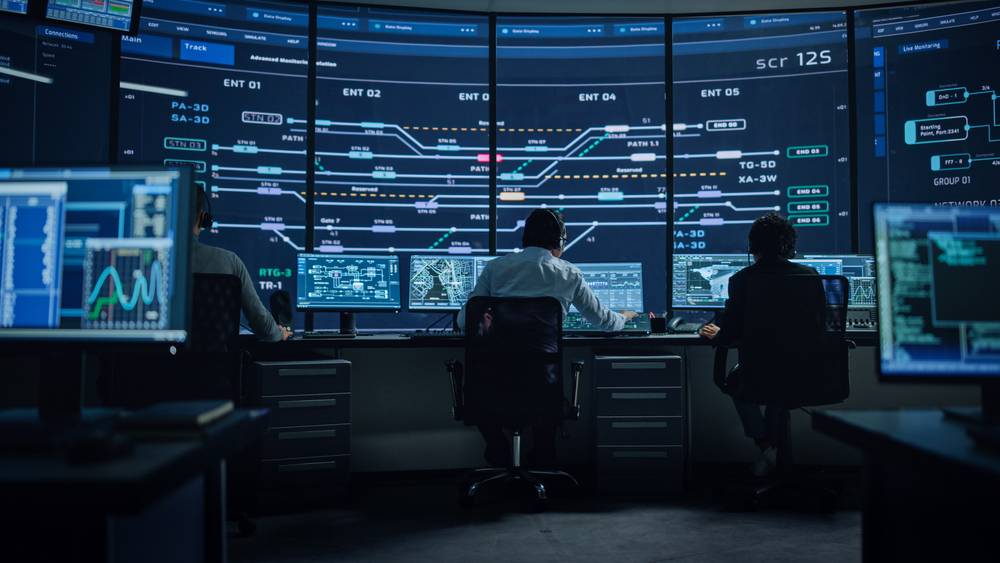 Cybersecurity Bootcamps are intensive part-time or full-time Cybersecurity training that provides students with relevant Cybersecurity non-technical and technical skills.
These hands-on and comprehensive cyber training introduces learners to fundamentals and advanced Cybersecurity principles, making them more effective.
Cybersecurity training often takes eight to sixteen weeks and covers various technical topics, including networking, risk management, and network security.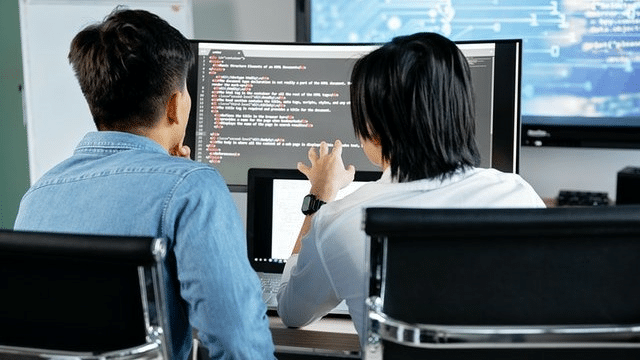 Students also learn vital soft skills, including business acumen, problem-solving, critical thinking, project management, and communication skills.
Cybersecurity Bootcamp students excel in various Cybersecurity Careers, including Information Security Analysts, Cybersecurity Analysts, and Digital Forensic experts.
Read on to learn of the best Bootcamps to learn Cybersecurity.
The Best Cybersecurity Bootcamps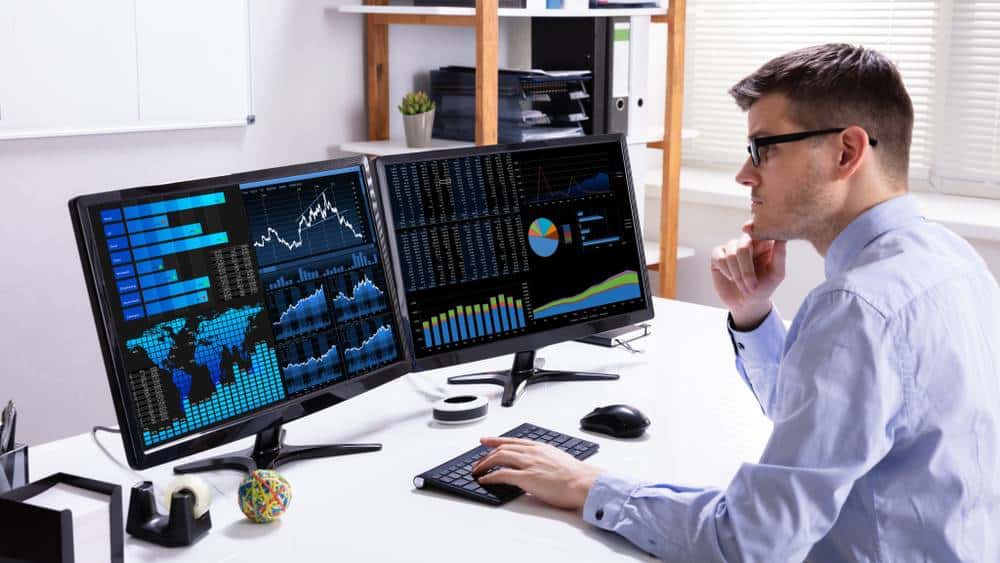 Here are a few top Cybersecurity Bootcamps that will provide you with the relevant skills and training necessary to excel in Cybersecurity.
1. Brainstation
Brainstatition offers a comprehensive Cybersecurity curriculum focusing on data science, digital marketing, UI/UX design, and Cybersecurity.
The online and in-person Brainstation Cybersecurity Program offers learners the opportunity to study full-time or part-time within New York City, Vancouver, Toronto, London, and Miami.
Check out the Brainstation Cybersecurity course.
Cybersecurity Training – $3,250
Students in the Brainstation Cybersecurity certificate learn about;
Fundamentals of data security
Information security
Network security
Data security
Completing this course will improve your cyber threat detection and neutralizing abilities.
The top features of Brainstations Cybersecurity training include;
Synapse-powered online live platform training
Project-based training
Daily curriculum updates
Interactive in-person training
Collaborative and flexible learning formats
Part-time training
10-week program (three hours per week)
The in-person training is available in Vancouver, Toronto, and New York City, while an online learning option is available for remote learners.
Brainstation offers a flexible payment plan and financing options through inclusion, diversity, women in technology, veterans, university, college, and entrepreneur scholarships.
2. Claim Academy
Operating out of St.Louis, Missouri, Claim Academy is the Cybersecurity Bootcamp of choice for many newbies interested in joining the Cybersecurity industry.
Claim Academy offers an intense and immersive 12 to 20-week in-person and online software and developer coding Bootcamp.
Check out the Claim Academy Cybersecurity training course.
Security Analyst (Evening) – $15,998
The in-person Claim Academy's security analyst training is an intense 20 weeks full-time training program that adequately prepares learners for;
Ethical hacking
Security application
Penetration testing
Cloud and wifi security
Introductory python
Perimeter security
The core features of the Claim Academy cyber training include;
Pair programming
Coding projects
Mentorship program
Job placements
Free CompTIA security+ certification exam prep
Graduating from the Claim Academy Cybersecurity training program will prepare you to offer high-quality and practical Cybersecurity services.
3. Springboard
Springboard is one of the best online Cybersecurity Bootcamps in the market today.
The online Cybersecurity training equips students with the skills necessary to tackle emerging challenges of the Cybersecurity industry.
Check out the key features of the Springboard Bootcamp.
Cybersecurity Career Track Course – $9,900
The Springboard Cybersecurity Bootcamp online is an intense training program perfect for tech industry professionals who desire to acquire advanced Cybersecurity skills.
Learners actively engage in hands-on training under the direction of tech industry experts and learn about;
IT project management
Identity and access management
Host security
Security training and assessment
Application security
Security assessment and training
Interested candidates must pass an evaluation to qualify for this part-time Cybersecurity Program.
The main features of the Springboard Cybersecurity track career course include;
30+ lab training sessions
35+ mini projects
CompTIA security+ certification exam prep
15 hours per week
Part-time
100 percent online
Hands-on training
Self-paced
One-on-one Mentor support
Personal student advisor and career services
Vibrant online community
Full money back guarantee
Students can benefit from a $ 1,000-course report discount on the Careertrack Cybersecurity Program.
4. Code Fellows
Code Fellows offers an immersive, module-based training program that equips learners with practical, relevant, and hands-on Cybersecurity skills.
Operating out of Seattle, Washington, Code Fellows offers an array of online and in-person training programs that prepares students for the fast-paced tech industry.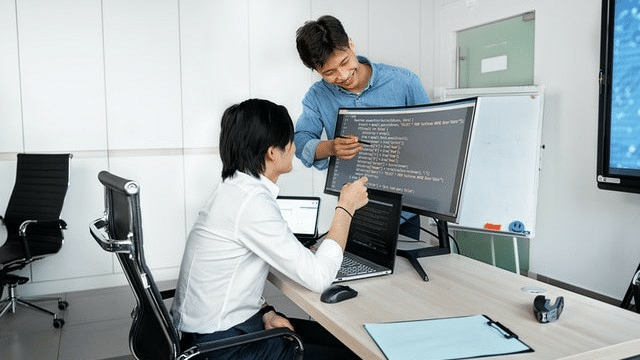 Unlike other Cybersecurity Bootcamps, Code Fellows doesn't require you to possess any prior tech training or experience.
Check out the comprehensive Code Fellow Cybersecurity training.
Code Fellow training – $99-$12,000 per module
Learners in the Code Fellow Cybersecurity training will cover the following critical topics;
Ethical hacking and Cybersecurity Careers
Introduction to computer operations
Networking and system administration
Computer ops and security
Cybersecurity engineering
The top features for the Code Fellows training include;
Live instructions (720 hours)
Pair programming
Online and in-person training
Daily lectures
Weekly mentor presentations
Module-based training
No prior experience
Flexible schedules
Certificate of Participation
A+, Network +, SecurityTIA+ certifications
Code Fellows are highly successful and work in top-tier tech companies, including Amazon, Nordstrom, Expedia, Nike, Starbucks, and Microsoft.
5. Full Stack Academy
The Full Stack Academy offers an array of in-demand tech skills, including Web Development, Full Stack Development, Engineering Immersion, and Cybersecurity.
Full Stack Academy students receive comprehensive Cybersecurity training and job placements in top tech companies like Microsoft and Facebook.
Check out the details of this Cybersecurity training program.
Fullstack Cybersecurity Analytics Bootcamp – $15,980
Fullstack Academy offers a flexible online training program that covers the following critical areas;
Linux
Cryptography
Network security
Penetration testing
SIEM administration
Ethical hacking
Risk detection
Encryption
System architecture
Here are the top features of the Cybersecurity training program;
Online and in-person training
Capstone projects
Certificate of Participation
Career Guidance
Full-time and part-time programs
Workshops and seminars
Vibrant online community
Financing options and scholarships
Students interested in the Cyber Analytics Bootcamp must apply online, pass a basic logic reasoning test plus participate in a phone interview.
The Fullstack Cybersecurity training program is perfect for all classes of security professionals ranging from novices to experienced professionals.
6. Evolve Security Academy
Evolve Security Academy offers a beginner-friendly, immersive online Cybersecurity Bootcamp that will get you job-ready in as little as 20 weeks.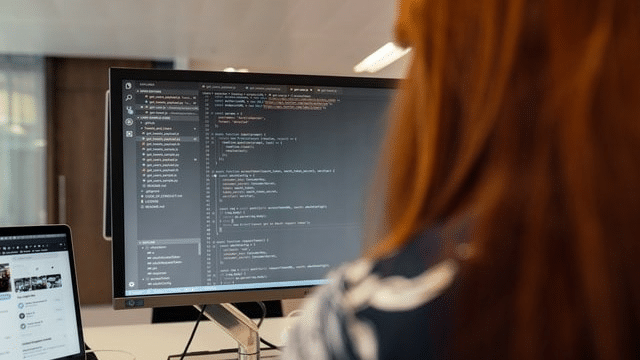 The Evolve Security Academy training will equip you with the necessary Cybersecurity skill set and training through real-life Cybersecurity projects for non-profit organizations.
Check out the top features of the Evolve Cybersecurity training program.
Cybersecurity Bootcamp – $12,500 – $14,500
The Evolve Academy Cybersecurity training is an immersive in-person or online program that adequately prepares you for life as a Cybersecurity professional.
In the 20-week training, you will cover the following vital areas;
Scripting for security
OSINT and social engineering
Threat landscape
SecOps Architecture
Job Preparation
SecOps Threat Modeling
Threat Hunting and Incident Response
Cryptography
Networking
Security program
Security apprenticeship
The top features of the Evolve Academy Cybersecurity training program include;
Certificate of completion
CompTIA security+ certification voucher
Evolve Security Certified Professional Certification
Job preparation and placement
Cybersecurity apprenticeship
290 CPE credit digital badge
Live and pre-recorded- lectures
Group projects
One-to-one mentoring
Real-world cybersecurity projects
Scholarship and funding
Interested candidates need to have a minimum of Linux command line, networking, and basic computer science knowledge.
Additionally, applicants must pass an interview to join this Cybersecurity Bootcamp.
7. Flatiron School
Flatiron School is a market leader in Product Design, Cybersecurity, Data Science, and Software Engineering.
Located in New York City, Colorado, and Denver Springs, the Flatiron Schools offer an immersive training experience to learners equipping them with cutting-edge Cybersecurity skills.
With a broad range of study options, including part-time, full-time, self-paced, in-person, and online, this course is perfect for security professionals wishing to upscale their skill set.
Check out the popular Flatiron Schools Cybersecurity training.
Cybersecurity Engineering – $16,900
The 40 hours per week, 15-week in-person, and online Cybersecurity Engineering Course is perfect for learners who are passionate about the Cybersecurity industry.
Learners in this highly specialized training will cover the following critical areas;
Penetration testing
Virtualization
Cryptography
Ethical hacking
Mobile security
Network security
Linux
Here are the key features of the Flatirons School's Cybersecurity training program;
Online and on-campus training
Career Coaching
Full-time course
Certificate of Participation
Scholarships and financial aid
1:1 career coaching and job placement
Cyber range laboratory
Live lectures
Experienced Instructors
Flatirons School's admission process is quite intense, with only a 5% rate.
The admission process follows the following sequence:
1. Admission Advisors meet with potential learners in a non-technical interview to gauge their ability and suitability for the Cybersecurity Bootcamp.
2. Interested candidates complete a 15 minutes problem-solving and critical thinking assessment.
3. Within four business days of completing the assessment, the admission department shortlists and contacts successful applicants.
Graduates from the Flatirons Schools Cybersecurity Bootcamp often work as Penetration Testers, Security Consultants, Cybersecurity Engineers, and Threat Intel Analysts.
8. Eleven Fifty Academy
The Eleven Fifty Academy operating out of Indianapolis, is a popular Cybersecurity Bootcamp for learners intending to secure entry-level Cybersecurity positions.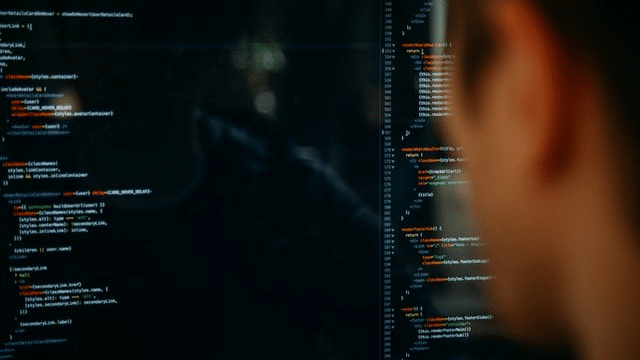 With a beginner-friendly training format, emphasis on foundational Cybersecurity principles, and Cybersecurity certifications, students in the Eleven Fifty Academy Cybersecurity Program gain real-world skills that prepare them for Cybersecurity roles.
Here are the top features of the Eleven Fifty Academy Cybersecurity Bootcamp.
Cybersecurity Bootcamp – $18,000
Eleven Fifty Academy offers an intense 14 and 24-week Cybersecurity Bootcamp that equips learners with in-demand Cybersecurity skills, including;
Penetration testing
Data Analytics
Data Science
SIEM administration
Mobile security
Blockchain
Artificial intelligence
Cryptography
Linux
Cryptocurrency
Ethical hacking
Data Analytics
Network security
Here are the main features of the 14-week and 24-week Cybersecurity Bootcamp;
Certifications (CompTIA Security+, CompTIA Network+, CompTIA A+)
Online and in-person training
Cybersecurity simulation range
Full-time and part-time
Class size of 30 students
Career Coaching
Project Portfolio
Scholarship and funding (Climbcredit, Skillful)
Interested learners must possess basic computer operation skills and pass an interview plus a placement test to secure a spot in the Eleven Fifty Cybersecurity Bootcamp.
Graduating from the Eleven Fifty Cybersecurity Program opens the doors to different Cybersecurity Careers, including Incident Response Analyst, Security Analyst, and SOC Analysts
9. The Tech Academy
The Tech Academy prepares students for life as tech professionals through a series of intense and in-depth coding Bootcamp.
Tech Academy Cybersecurity students cover various courses, including website development, front-end development, and computer programming.
The self-paced, in-person, and online Bootcamps equip learners with in-demand and relevant tech skills.
Check out the Tech Academy's Cybersecurity Bootcamp.
Cybersecurity Bootcamp – $10,000-$13,300
Through a comprehensive curriculum, the full-time and part-time Tech Academy Cybersecurity Bootcamp equip students with relevant Cybersecurity, Full Stack, and Web Development skills.
A flexible and self-paced study format allows learners to pick and choose courses, study from anywhere, and start and stop the program at any time.
Learners cover the following critical topics;
Agile
Computer and technology basics
Project management course
Version control course
HTML and CSS
Front-end development and security
Cybersecurity
Algorithms
Network security and VPNs
Hardware and network basics
Vulnerability assessment
Mobile security
IOS development
Python course
Job placement training
Server Security
Database and SQL
Software development
Here are the key features of the Tech Academy Cybersecurity Bootcamp;
Online and in person
Comprehensive curriculum
Flexible study schedule(full-time, part-time)
Live projects
Certificate of Participation
20-38 weeks duration
Financing available (Leif, Skills Fund, Affirm, National Lending Association)
20-40 weeks (total 800 hours)
No prior training, experience, or tech skills are necessary to join this course.
10. Simplilearn
Simplilearn is a top-tier tech online platform that equips learners with the skills and training necessary to pursue and succeed in various tech-related career paths.
In the Simplilearn learning ecosystem, students receive relevant tech training from industry professionals and highly rated tutors.
Simplilearn students receive training in Data Science and Analytics, AI and Machine Learning, Big Data Cloud Computing, and Cybersecurity.
Check out the Simplilearn Cybersecurity Bootcamp.
Cybersecurity Expert – Masters Program – $2,499
The Cybersecurity expert masters program is one of the several Cybersecurity training programs from Silplilearns arsenal of high-quality training programs.
In this immersive training, you will learn how to;
Run risk analysis and mitigation protocols
Architecture cloud-based cybersecurity solutions
The data information and security
Computer network security
Here are the main features of Simplilearn Cybersecurity Bootcamp training;
Live online classes
Integrated online labs
24/7 student support
Project-based training
Case studies
Highly rated trainers (Industry experts)
Certificate of achievement
Career support
Supported by high-quality Cybersecurity training, Simplilearn graduates work for top-tier technology companies, including Facebook, Microsoft, and Amazon.
These are just a few of the Cybersecurity Bootcamps available on the market today.
Other equally effective Cybersecurity Bootcamps include University Cybersecurity Bootcamps powered by Trilogy Education Services like Penn State, Columbia, ASU, Georgia Tech, and University of Denver Cybersecurity Programs.
Read on to learn of the characteristics that make a Cybersecurity Bootcamp tick.
Top Qualities of a Cybersecurity Bootcamp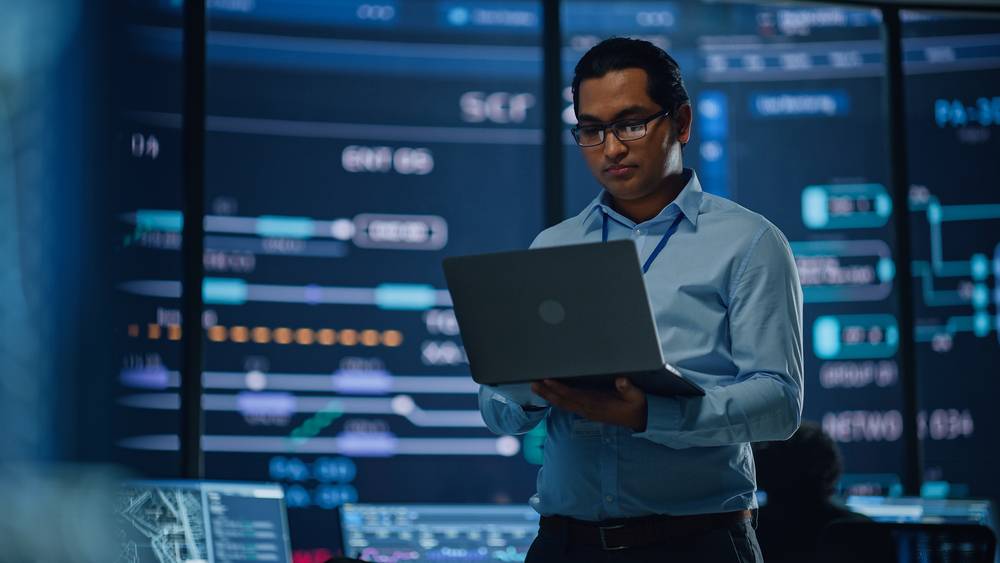 An excellent Cybersecurity Bootcamp should have the following qualities:
Professional Trainers
An excellent Cybersecurity Bootcamps should boast highly trained and experienced Cybersecurity professionals as trainers and mentors.
Flexible Study Format
Since most people joining Cybersecurity Bootcamps are usually already working, a good Cybersecurity Bootcamp should have a flexible training format.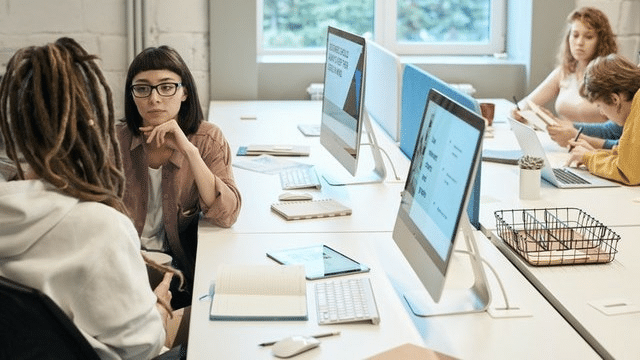 Flexibility, in this case, implies in-person, online, full-time, and part-time training schedules.
Flexible Study Format
Most top Cybersecurity Bootcamps offer their learners attractive student support services, including career coaching, mentoring, job placements, and mentorship services.
Flexible Payment Options
An excellent Cybersecurity Bootcamp will typically offer learners scholarships, grants, discounts, and other forms of financial assistance.
Comprehensive Cybersecurity Curriculum
A Cybersecurity Bootcamp must effectively prepare you for life as a Cybersecurity professional.
In that case, the curriculum must be comprehensive and detailed enough to guarantee your success in the Cybersecurity field.
Real-World Cybersecurity Simulations
Most Cybersecurity Bootcamps feature Cybersecurity simulators and practice labs that provide learners with real-world Cybersecurity experience.
Using Cybersecurity simulations is an excellent way of preparing future Cybersecurity professionals.
Portfolio Projects
A high-quality Cybersecurity Bootcamp should feature a capstone project for learners to help them during job searches.
Additionally, the portfolio project will allow learners to gain valuable hands-on Cybersecurity skills plus prove their competence.
Positive Reviews
An excellent Cybersecurity Bootcamp must feature positive reviews from students and industry experts.
Positive Cybersecurity Bootcamp reviews will mean that both students and industry experts are satisfied with the curriculum and success of the program.
Career track reviews are an excellent way to gauge the effectiveness of a particular Cybersecurity Bootcamp training.
Read on to learn what you'll learn in a Cybersecurity Bootcamp.
Cybersecurity Bootcamp Curriculum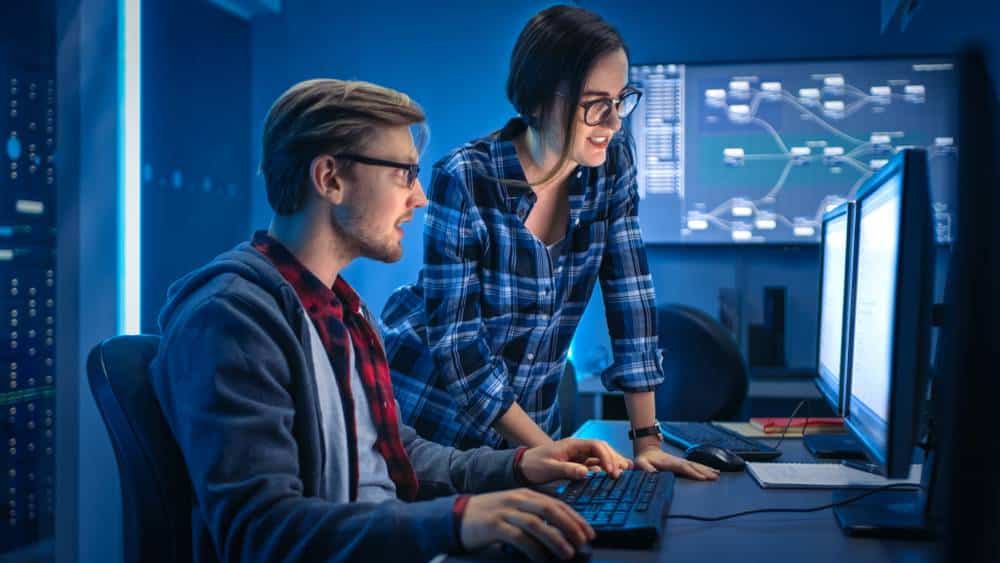 Each Cybersecurity Bootcamp will have a distinct curriculum depending on its training capacity and target learners.
But typically, you should expect to study any of the following topics in a Cybersecurity Bootcamp:
Vulnerabilities and threat intelligence
Cryptography
Network security operations and defense
Firewalls and VPNs
Security fundamentals
Risk identification and management
Operating systems (Windows, macOS, Linux)
Incident handling and response
Computer forensics
Threat handling and incident response
Project management
Career building
Certification prep
Ethical hacking
Penetration testing software (Metasploit, Wireshark, Netsparker)
SIEM administration
Cyberthreat intelligence
System Administration
What Are the Advantages of a Cybersecurity Bootcamp?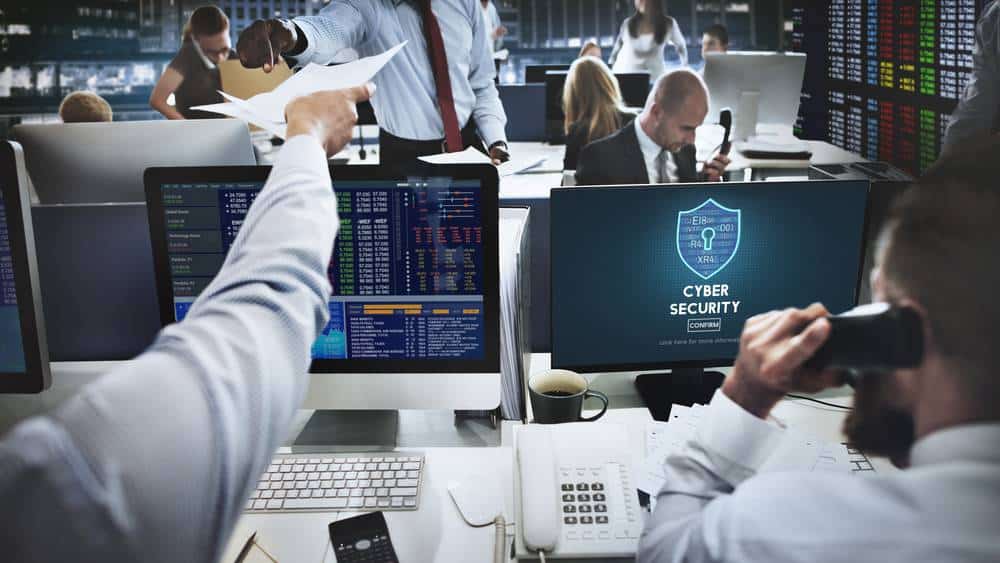 The number of people enrolling in Cybersecurity Bootcamps is growing steadily for the following reasons:
Short Study Periods
Unlike formal computer science and IT undergraduate courses that take several years, Cybersecurity Bootcamps take a few months.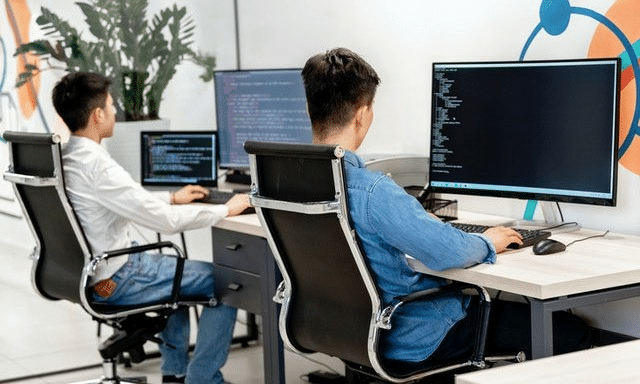 The time saving of Cybersecurity Bootcamp training is a primary reason more people are shifting to this innovative career training.
Current and Relevant Hands-On Training
Most Cybersecurity Bootcamps impart learners with relevant and current, hands-on Cybersecurity training.
Cybersecurity instructors are often industry experts with real-world Cybersecurity experience, unlike university and college Cybersecurity lecturers.
Valuable Networking Opportunities
Generally, Cybersecurity Bootcamps provide learners with excellent networking opportunities compared to conventional Cybersecurity training.
Additionally, the career coaching and job placement features make Cybersecurity Bootcamps more desirable to learners than college training.
Flexible Study Options
Unlike conventional college training, most Cybersecurity Bootcamps offer a flexible study program that allows learners to interact with the training better.
Most Cybersecurity Bootcamp programs offer full-time, part-time, online, or in-person training.
Comprehensive Curriculum
Cybersecurity Bootcamps are pretty comprehensive, offering students both hard and soft Cybersecurity training that is critical for their success in the Cybersecurity industry.
Better Job Opportunities
More employers now prefer hiring Cybersecurity Bootcamp graduates due to their hands-on approach and experience.
Investing in high-quality Cybersecurity Bootcamps improves your chances of employment.
Certification Prep
Top-tier Cybersecurity Bootcamps provide comprehensive certification preps for their students.
Certification preps are vital in ensuring Cybersecurity Bootcamp graduates achieve the highest level of training and recognition, which is crucial when searching for Cybersecurity jobs.
Conclusion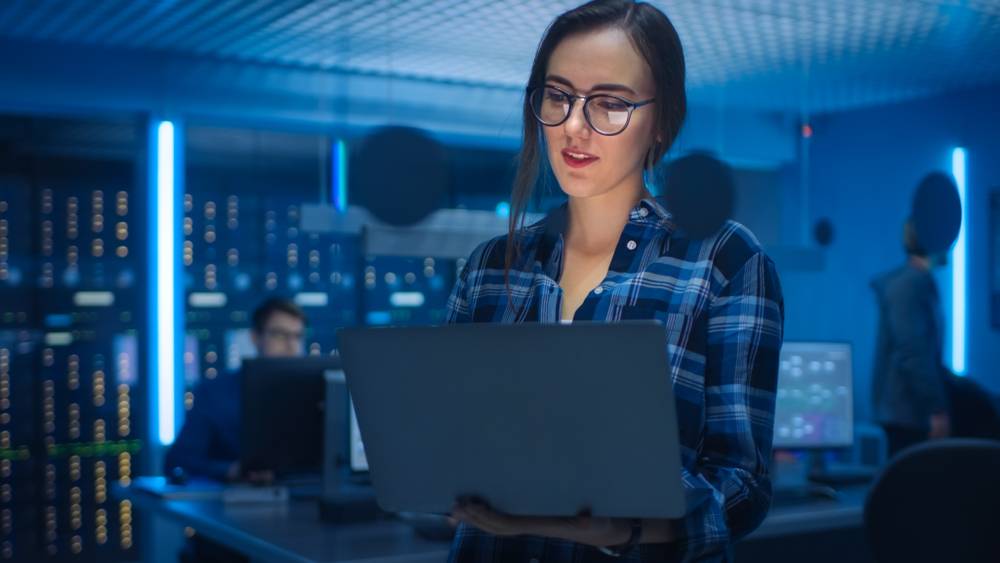 Cybersecurity Bootcamps are revolutionizing the Cybersecurity landscape by churning out highly trained graduates quickly and efficiently.
Through immersive Cybersecurity on-the-job training, simulations, projects, and flexible Cybersecurity training, these Bootcamps are filling the Cybersecurity staffing shortages.
If you wish to join the fast-growing and highly gratifying Cybersecurity industry, joining a Cybersecurity Bootcamp is a viable option.
We hope this comprehensive Cybersecurity guide will be valuable in your Cybersecurity journey.
Please continue reading for our expert answers to our reader's frequently asked questions.
Good luck.
FAQs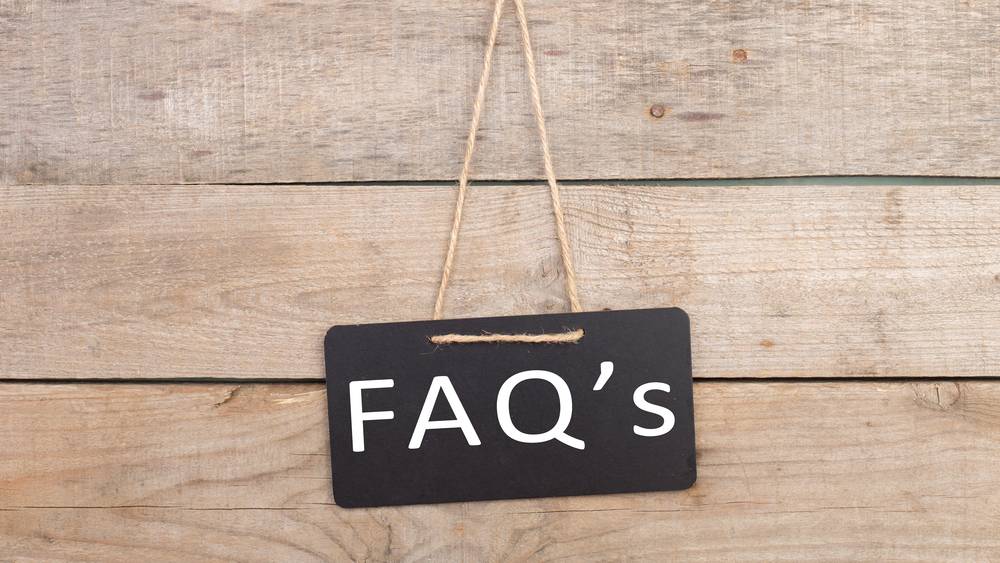 Can you get a job with a Cybersecurity Bootcamp?
Getting a job with a Cybersecurity Bootcamp is challenging since these training institutions often employ highly skilled and experienced Cybersecurity experts.
You can quickly secure high-quality Cybersecurity openings after completing your Cybersecurity Bootcamp training.
Many top-tier Cybersecurity Bootcamps provide Cybersecurity training and placement services.
Do Cybersecurity Bootcamps work?
Yes, Cybersecurity Bootcamps are largely successful.
According to a report by Indeed, 72% of Hiring Managers feel that Cybersecurity Bootcamp graduates have the necessary education and skills as a computer science degree graduates.
The hands-on Cybersecurity Bootcamps training approach equips graduates with vital Cybersecurity industry skills.
How much is a Cybersecurity Bootcamp?
Cybersecurity Bootcamps costs vary widely but generally range between $8,000 to $20,000, depending on various factors.
The main factors affecting Cybersecurity Bootcamp costs include:
– Course length
– Program format (Online or in-person)
– Cybersecurity Bootcamp provider
– Course Curriculum
– Additional services (career coaching, job placements, mentorship)
Is Cybersecurity Bootcamp worth it?
Yes, Cybersecurity Bootcamps are worth the cost and sacrifice for the following reasons.
– Fast growing Cybersecurity industry
– High annual salaries and job security
– Acute shortage of Cybersecurity professionals
– Short study duration
– Increasing demand for Cybersecurity Bootcamp graduates
– Flexible study formats and relevant, hands-on training
Is Cybersecurity Bootcamp hard?
Cybersecurity Bootcamps are pretty challenging since they cover a lot of ground in a relatively short time.Unlike Computer Science or IT degrees that take three to four years, Cybersecurity Bootcamp training takes a few months, implying that you'll need to study twice as hard to complete the course.
Who should take Cybersecurity Bootcamp?
Cybersecurity Bootcamp is perfect for the following people:
– Non-techies switching to the Cybersecurity Career
– Tech professionals wishing to grow their professional portfolio
– Professionals seeking Cybersecurity certification
– Tech professionals intending to grow their professional skill set
– People with limited time to take a Cybersecurity degree course
Which Cybersecurity Bootcamp is best?
Some of the notable Cybersecurity Bootcamps include:
– Ironhack
– Fullstack Academy
– Claim Academy
– Eleven Fifty Academy
– The Tech Academy
– Evolve Security Academy
– Springboard
– Brainstation
– Code Fellows
– Simplilearn cybersecurity training
– Flatiron schools
– Coding Dojo
– CyberCamp
– Kable Academy
What is the job Outlook for Cybersecurity?
The Cybersecurity job market is quite vibrant and growing at a fast pace. According to the Bureau of Labor Statistics, the Cybersecurity industry will grow by 33% between 2020 and 2030. Further reports indicate that 3.5 million new Information Analyst jobs will be available by 2025.
References