Hello guys!
Welcome to an amazing article that will prepare you for a Cybersecurity job!
We guarantee that reading this article to the end will help you understand network security, information security, cybercrime, requirements for Cybersecurity Courses, and the necessary advice for success in this field.
At the end of this crash course, we promise you will leave with a fuller understanding of why a Cybersecurity Course is necessary and why this is a perfect skill set for a would-be Cybersecurity expert.
In this course case study, we detailed:
What Are Cybersecurity Courses?
Types of Cybersecurity Courses
Best Online Classes for Cybersecurity
Excellent Cybersecurity Training for Beginners
Let's dive in!
What Are Cybersecurity Courses?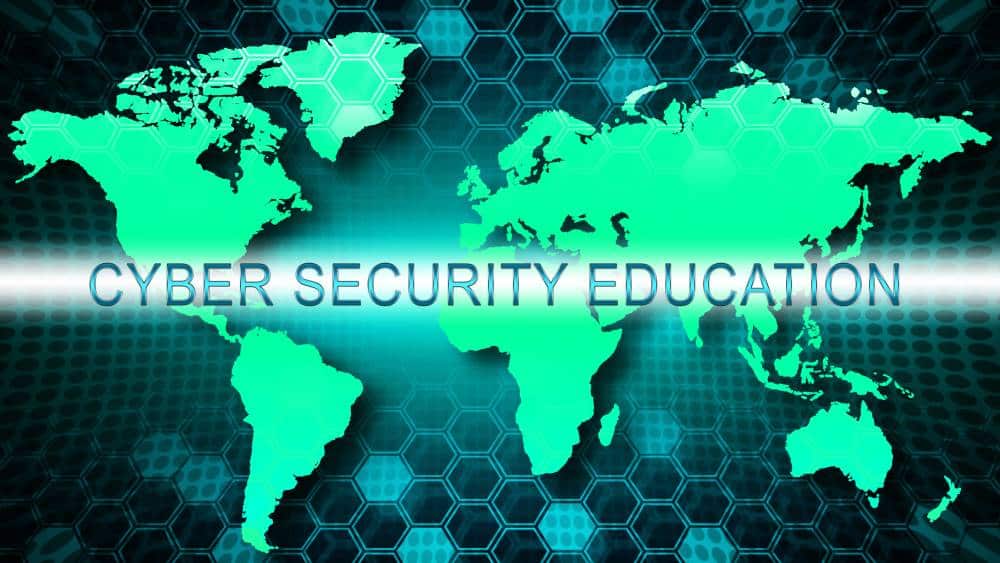 The field of Cybersecurity is now expanding significantly.
Military contractors desperately need Security Engineers who can quickly execute security plans and technologies.
Academic sectors and universities are creating new Cybersecurity Courses from within their business, computer science, and engineering departments in response to industry demands.
Cybersecurity, commonly referred to as Information Security or IT Security, guards electronic data against unauthorized access and theft.
It is the technique of protecting your electronic equipment and data from hackers and other cybercriminals.
The need to protect our data and electronic gadgets is greater than ever as we become more reliant on technology in every part of our life.
It is advantageous to take security classes and to think about concentrating in the area of Cybersecurity if you are enrolled in an information technology school.
Investigating Homeland Security's National Cybersecurity Workforce Framework, which aims to provide a roadmap and context for your course of study and implementation, may be helpful if you are a student in the technological area.
Types of Cybersecurity Courses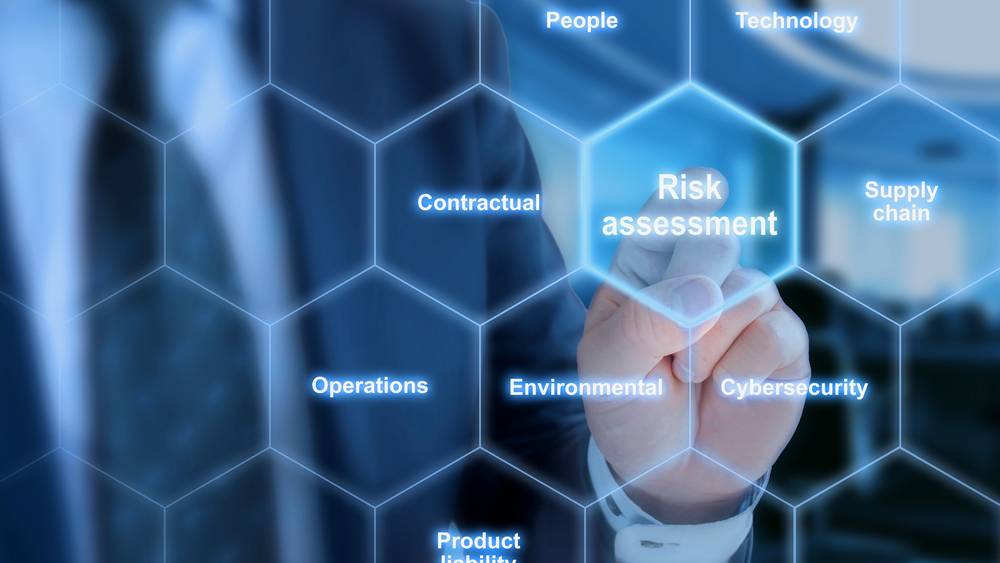 Interdisciplinary is currently one of the primary concepts to identify the best Cybersecurity Program.
With this in mind, scholars should search for Cybersecurity Courses in Engineering, Computer Science, and Management.
In reality, one of these college departments—computer science, engineering, interdisciplinary studies, or business and management departments emphasizing information technology—is where students are most likely to find a Cybersecurity Course.
Undergraduate Courses
Before enrolling, it is crucial to investigate institutions to ensure that their programs deliver the best instruction possible.
While undergraduate schools are likely to take their unique approach to the requirements of the core curriculum, you might want to check that your school's degree program offers some of these prerequisite courses;
Operating Systems (Kali Linux)
Security Information and Management
Computer Ethics and Privacy
Introduction to Python Programming
Object-Oriented Programming
Top Bachelor's Degree Courses in Cybersecurity
Bachelor's degrees in Cybersecurity concentrate on risk management in information systems, security tactics, and legal concerns in the field.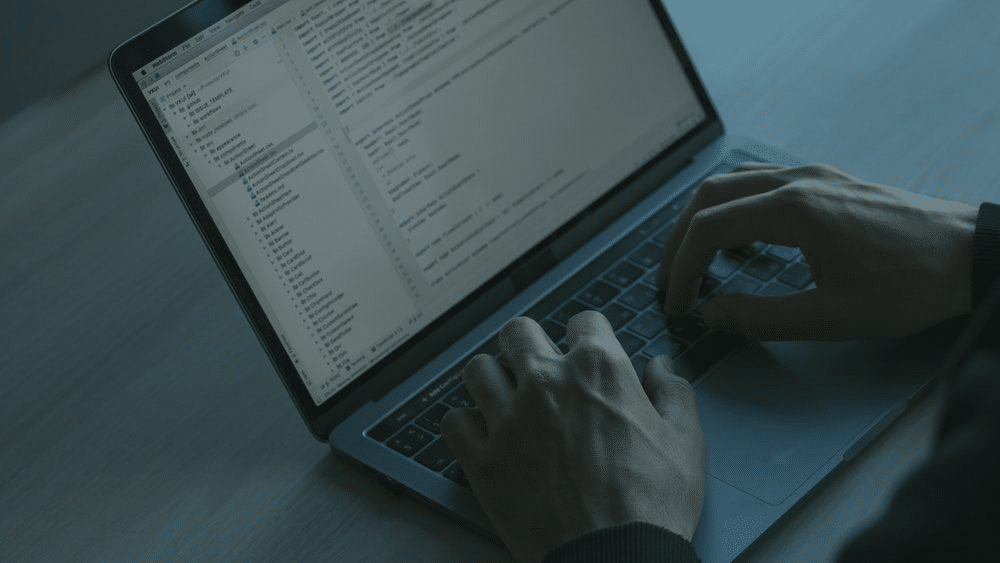 Most programs contain electives, core, internships, and capstone projects.
Fundamental theories and Cybersecurity skills, such as those related to information systems security, are covered in the core courses required for the degrees.
Elective courses allow students to concentrate on more specialized areas of interest or pertinent subjects, such as the foundations of Python or project management.
Fundamentals of Information Systems Security
The weaknesses, threats, and risks related to the digital environment are examined in this course.
The course examines how people, government, and organizations deal with security challenges like mitigation, phishing, and malware.
Learners are taken through the proper vulnerability assessment required to recognize hazards to information security.
Legal Issues in Cybersecurity
Students study the areas where law and Cybersecurity overlap.
The course examines intellectual property, customer expectations, privacy responses, legal compliance, and current federal and state laws and regulations that are pertinent.
In the end, students are expected to grasp the appropriate method to apply legal concepts to Cybersecurity situations.
Managing Risk in Information Systems
This course thoroughly reviews information system risk management tactics, strategies, and theories.
Students gain knowledge about risk-reduction techniques.
Regulatory governance, requirements, and legal issues related to IT are also covered in the curriculum.
Fundamentals of Python
Students are given a solid foundation in the programming language Python.
They gain knowledge of abstract classes, inheritance, array-based implementations, object-oriented design, and data structures.
The knowledge gained in earlier sessions in object-oriented programming languages like Java, C++, and Python will be expanded upon in this course.
Introduction to Project Management
The methods and resources for project management are covered in this course.
The learners covered the functions of IT security project teams, project parameters and processes, risk management, and IT security project design.
Graduate Courses
You will encounter advanced topics, and your coursework will be more rigorous and targeted if you pursue a Master's degree.
Although they are usually found in the library science, engineering departments, or computer science, these Cybersecurity Courses can occasionally be offered in MBA Programs through the business department.
The following are some Graduate-level classes you might consider taking:
Fundamental Security Design Principles
Introduction to Data Mining
Telecommunication Systems
Top Graduate Courses in Cybersecurity
Foundations of Information Assurance
Basic knowledge, terminologies, and concepts about network security and data are presented in the introductory curriculum areas.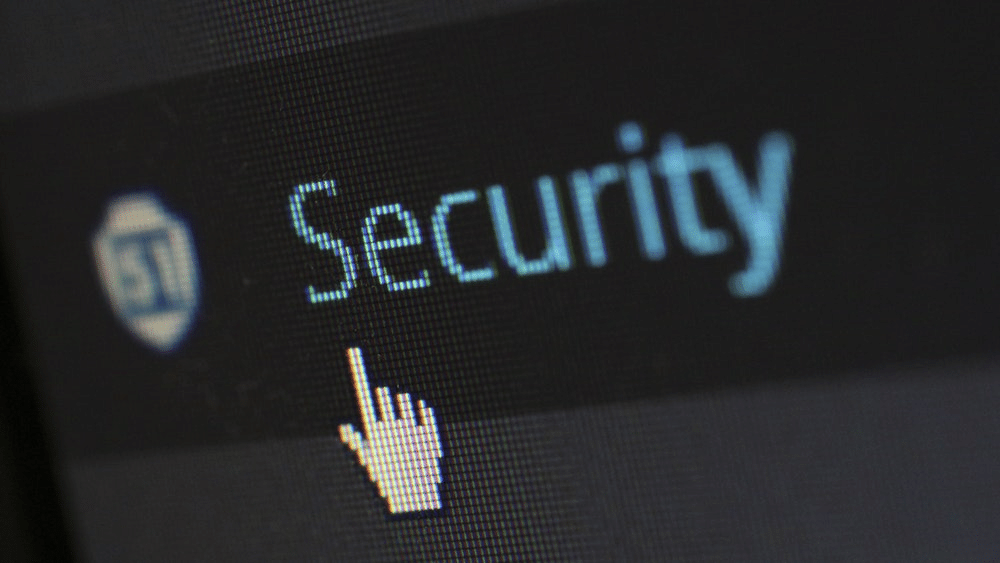 Students may also choose to put into practice, create, and manage corporate security systems.
In general, data mining, operating system security, network security, system administration, and programming for malice are discussed.
Cyberlaw and Ethics
Scholars who choose to enroll in this course are free to use a multidisciplinary approach that addresses ethical and legal concerns about privacy, trust, fraud, and global commerce.
Additionally, students research government strategies to comprehend the ramifications of content, intellectual property, and Cybersecurity governance on public policy.
Human Factors in Security
Students who enroll in this course receive security awareness training and may study information technology in business settings.
Additionally, they research prevention techniques that shield businesses from actions that could jeopardize their security.
Network Security
The design principles of secure network systems and protocols and courses on integrity, authentication, privacy, and secrecy are among the options available to students.
By engaging in real-world case studies, scholars understand access control, digital watermarking, information concealment, and intrusion detection.
Applied Cryptography
A required course in a Master's Program in Cybersecurity is Applied cryptography.
The course covers various information security topics, including hashing and MAC functions as seen on the blockchain, digital signatures, public-key cryptography, cryptographic algorithms, and cryptanalysis.
Digital Forensics
This course allows students to apply knowledge from various fields, including organizational behavior, business, law, and technology.
They pick up various methods for processing, gathering, examining, and preserving data-related evidence.
The course material teaches students how to recognize, deal with, and stop network intrusions.
Additionally, students are taught about the prudent use of resources, the prudent management of risks, and the necessity of integrating information technology into the company.
Cybersecurity Certifications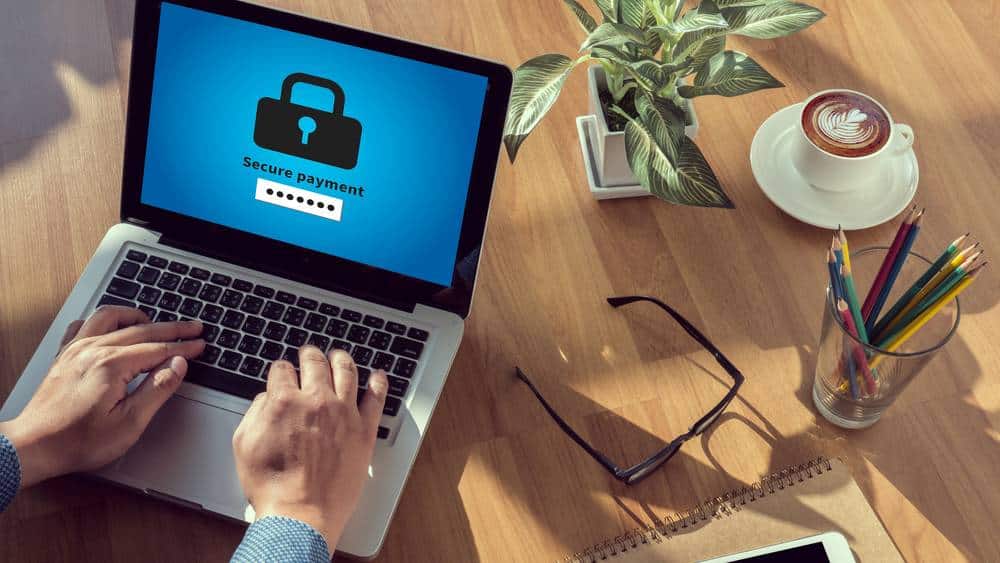 Even though most Cybersecurity Analysts hold at least a Bachelor's degree in computer science, many employers choose applicants who additionally hold a professional certificate that attests to their familiarity with the industry's best practices.
Hundreds of certification courses are available, ranging from basic to sophisticated and vendor-specific.
Cybersecurity Certifications
The (ISC)2's CISSP Cybersecurity professional organization course is among the most wanted credentials in the field.
Earning a CISSP validates your IT security professionalism and competence to carry out, monitor, and plan a Cybersecurity Program.
CISA (Certified Information Systems Auditor Course)
This certification course from the IT professionals in ISACA's organization shows your mastery in putting in place and developing controls, recognizing security defects, and keeping track of compliance.
For occupations in Cybersecurity, it's one of the widely recognized certificates.
CISM (Certified Information Security Manager Course)
With the CISM certification, also offered by ISACA, you may establish your mastery in information security management, including areas like program creation, incident, risk management, and governance.
CompTIA Security+ Course
This entry-level course, CompTIA Security+, ascertains the fundamental skill demanded of any Cybersecurity job.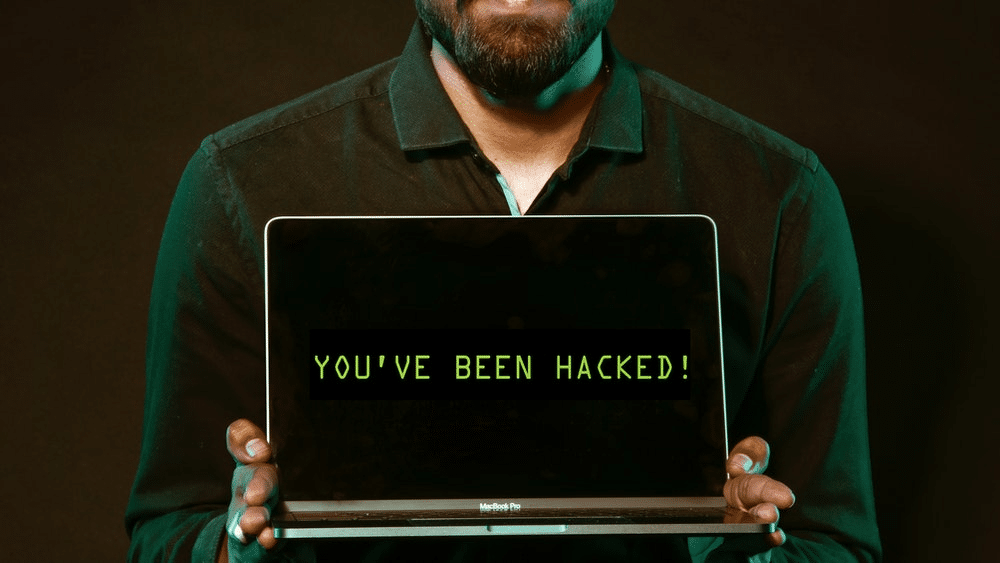 With this professional certification, you can easily reveal that you can maintain mobile, cloud, and IoT (Internet of Things) domains, secure them, evaluate an organization's security, understand compliance and risk regulations and rules, and acknowledge and manage security incidents.
CEH (Certified Ethical Hacker Course)
Ethical hacking, also recognized as red team, penetration testing, or white-hat hacking, demands legally smashing into enterprises to find deficiencies before hostile participants do.
The EC-Council provides the CEH certification.
Acquire it to display your mastery in prevention, vector analysis, and attack detection.
GSEC (GIAC Security Essentials Certification Course)
This certification course from the GIAC (Global Information Assurance Certification) supplies an entry-level computer security validation for those with some networking and information systems expertise.
Your mastery in security-related responsibilities like interactive defense, cryptography, network security, cloud security, and incident response is authenticated by acquiring this credential.
SSCP (Systems Security Certified Practitioner Course)
You may prove to potential recruiters that you can deploy, plan, and monitor an unassailable IT framework by getting this security credential from ISC.
CASP+ (CompTIA Advanced Security Practitioner Course)
The CompTIA Advanced Security Practitioner Course is planned for Cybersecurity experts who display avant-garde skills but desire to remain in the industry.
Progressive courses such as software vulnerability, enterprise security domain, risk analysis, cryptography approaches, and protecting virtualization and cloud technologies are sheathed in the course.
GCIH (GIAC Certified Incident Handler)
The GCIH empowers your understanding of offensive procedures, covering distinctive attack methods and vectors and your ability to identify, stop, and guard against online attacks.
Hacker exploits, hacker tools, incident management, and computer crime investigation are all incorporated in this course.
OSCP (Offensive Security Certified Professional)
Offensive Security's CP is among penetration testers' most highly prized courses.
The course calculates your ability to exploit various target computer systems and supplies detailed penetration test statements for each attack.
Best Paid and Free Cybersecurity Classes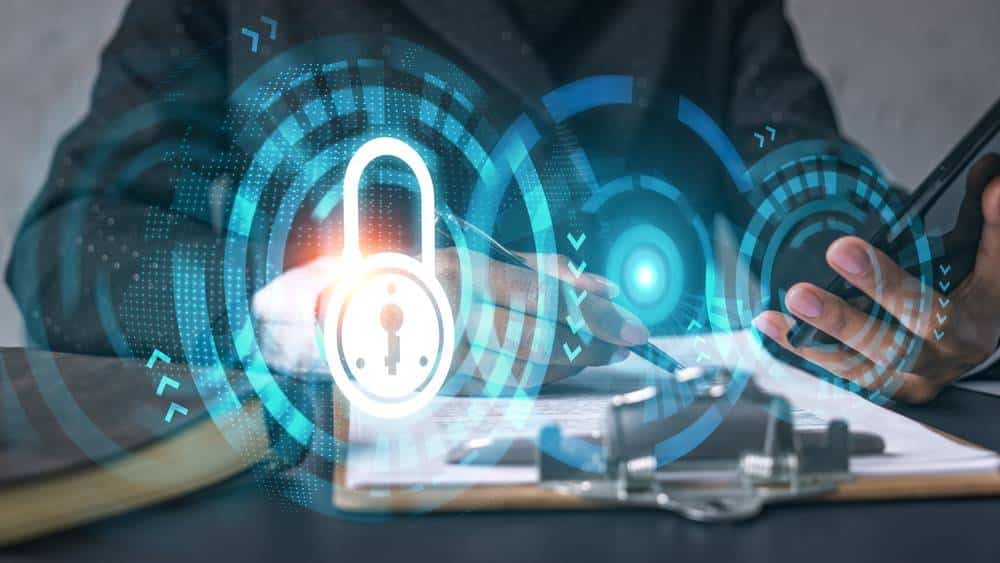 The best Cybersecurity Courses online make it easy to brush up on computer science knowledge and develop Cybersecurity abilities.
To determine whether you would be a good fit for the industry and vice versa, attempt some of these courses if you are truly interested in learning about Cybersecurity.
However, remember that free training will typically be fairly limited.
Udemy
Most of the courses on Udemy are paid, but we've uncovered a couple that is free and worth checking out.
For anyone interested in learning more about Cybersecurity, including enthusiasts, the Cybersecurity Certification for Beginners may be beneficial.
Udemy's true selling point is that in addition to offering many in-depth courses, many are also incredibly affordable.
Others to consider include "The Data Science Course 2020: Complete Data Science Bootcamp," which will help give an insight into the complexities of computer science, and the paid course "Cybersecurity Crash Course for Beginners: Learn From Scratch."
Future Learn
With the option to pay for certificates of participation at the course level or to access all content for a predetermined rate, Future Learn offers a wide variety of brief and free online resources.
Learning is made simple and exciting by the courses' well-presented brief and straightforward to-work portions.
The "Introduction to Cybersecurity" provides a free introduction to the topic and is approved by The Institute of Information Security Professionals, APMG International.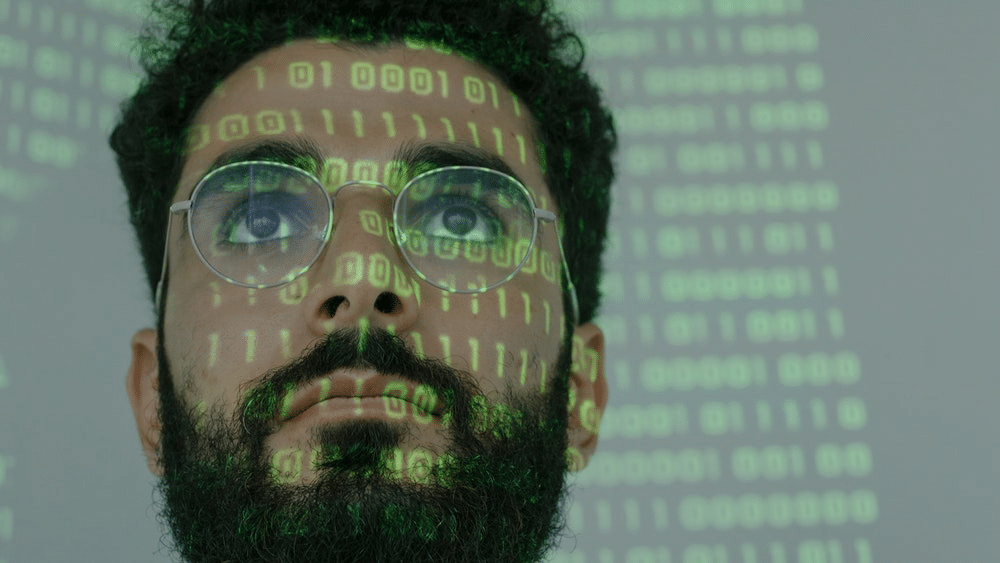 A Master's degree in Cybersecurity is one of the few recognized IT and computer science degrees that are also offered.
Overall, Future Learn focuses more on broad introduction short courses, although the platform also offers paid and approved learning possibilities.
Coursera
Similar to Future Learn, Coursera offers a variety of short-distance learning courses, including several in Cybersecurity.
For example, the University of Maryland's "Cybersecurity Specialization" brings the fundamental ideas behind building secure systems right to your online browser.
It has five courses, each of which can be finished in a few weeks.
It is safe to assume that you must already have some intermediate Cybersecurity knowledge because these range from Usable Security to a Cybersecurity Capstone Project.
Nevertheless, extra Cybersecurity Courses are offered, covering anything from fundamentals to more sophisticated specializations.
Although none of the online degrees in IT, data science, or computers are expressly focused on Cybersecurity, you can be sure that Cybersecurity will make up a sizable portion of the program.
Coursera isn't as well-presented as Future Learn, but it may provide more accredited learning opportunities.
Cybrary
Cybrary is an online library for study resources linked to IT, Cybersecurity, and other Information security, as the name suggests.
After making a free account, you get access to over 499 courses, all of which are free and are ranked by difficulty.
You can search for classes by vendors, such as (ISC)2, Microsoft, and Cisco, or by level (Advanced, Intermediate, Beginner).
Both curricula are given similar prominence in Cybrary's large course selection, whether you wish to learn the principles of malware or the craft of the Jedi mind trick.
The best thing about Cybrary's Courses is that they frequently concentrate on particular IT-related topics.
As a result, if there are any areas in which you'd like to specialize, you may do so without taking a larger course.
CISA
The US Department of Homeland Security's Cybersecurity & Infrastructure Security Agency (CISA) is a clear source of Cybersecurity knowledge.
However, you might not be aware that you can take advantage of the wealth of knowledge held by US government security professionals without having to fly to the country and that you can do it for nothing.
For anyone who doesn't reside in the US's midwestern region, there is a full gateway of online courses available to people interested in industrial control systems security.
The DHS provides a full calendar of training sessions you can attend in Idaho Falls.
Conclusion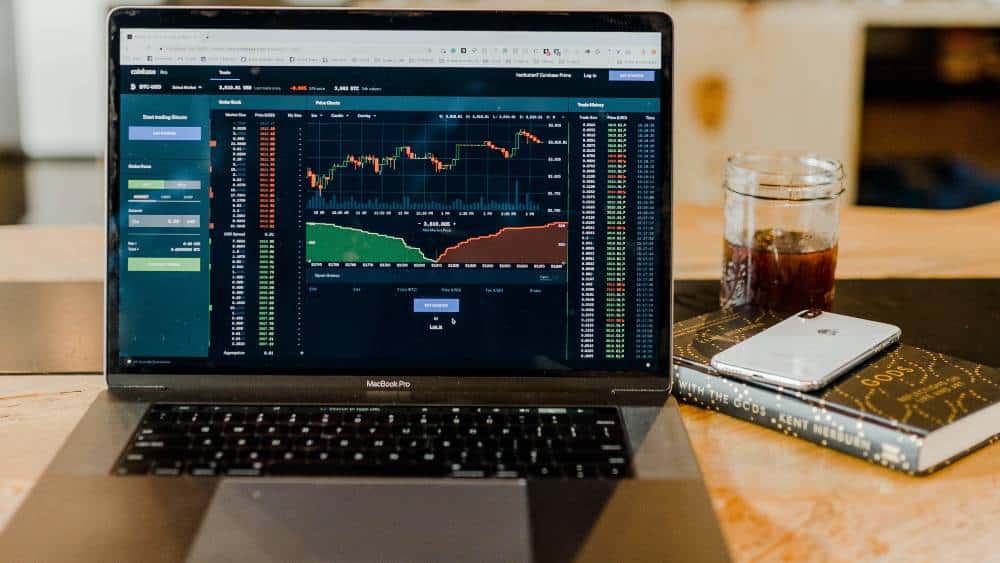 Studying Cybersecurity teaches you how to defend operating systems, computer networks, and data from online threats such as SQL injection, malware, and phishing.
You'll discover how to monitor your systems and counteract dangers as they emerge.
Anyone beginning a career in Cybersecurity has many excellent opportunities; Cybersecurity salaries have a higher growth potential than salaries in 75-91% of other businesses.
CISOs may make significantly more than the median wage.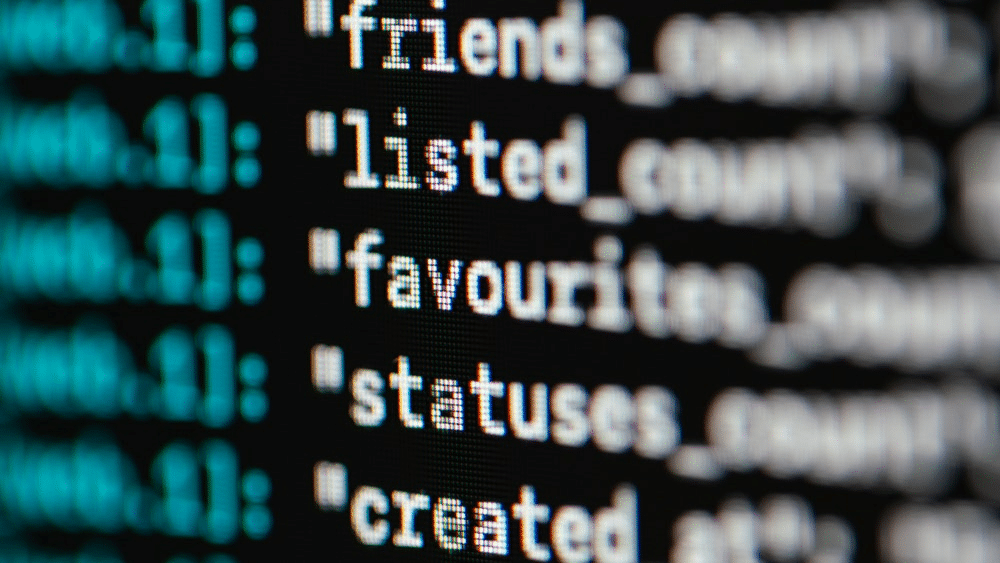 Because of various security concerns and cyberattacks, Cybersecurity is crucial in today's environment.
Many businesses create software for data protection.
This software shields the data.
Cybersecurity is crucial since it protects our systems from virus attacks and helps secure information.
FAQs
What kind of Courses do you take for Cybersecurity?
The fundamentals of the field will be covered in all Undergraduate degree programs in Cybersecurity, and some of the required core courses include:
-Information Technology
-Data Communications & Networking
-Cyber Defense
-Information Systems
-Digital Forensics
-Security Systems
-Ethics, Law & Policy
What courses are required for Cybersecurity?
One of the following degree fields will aid you on your career path if you're interested in a career in Cybersecurity:
-Computer Science
-Network Engineering
-IT
-Physics, Mathematics, and other STEM subjects
-Cybersecurity
-Networks and Security
-Forensic Computing
What are the best courses for Cybersecurity online?
Here is a selection of the best online Cybersecurity Courses for beginners:
-Harvard Cybersecurity: Managing Risk in the Information Age
-Cyber Aces Online
-StationX VIP Membership
-Coursera Introduction to Cybersecurity Specialization
-Cybrary Introduction to IT and Cybersecurity
-Heimdal Cybersecurity for Beginners
-edX Essentials of Cybersecurity
How long is a Cybersecurity Course?
The average person learns and applies Cybersecurity fundamentals in roughly twenty-four months.
Additional programs and certifications will take longer depending on the required knowledge level.
How difficult is a Cybersecurity Course?
The technical aspects of Cybersecurity are becoming increasingly difficult.
Cybersecurity is a discipline that changes quickly and is increasingly difficult as you advance through the degree.
As a result, the classes get more difficult technically.
What are Cybersecurity Training Courses?
Cybersecurity Courses on Coursera help students learn about modern methods and technology for protecting information and systems and how to apply Cybersecurity concepts to real-world business situations, different types of cyberattacks, vulnerabilities in operating systems and databases, and topics like Cryptography, Computer Forensics, and Digital Forensics.
References