Welcome to this informative guide about the Best Cybersecurity Books.
This article will review the Top Cybersecurity Books and highlight why these books are essential, especially if you are considering a career in Cybersecurity.
After reading this article, you will have a good grasp of the best material to study Cybersecurity and understand why this reading material is crucial to you as an aspiring Cybersecurity expert.
Here are the topics we will cover in this article.
Top Cybersecurity Books Worth Reading
The Benefit of Reading Cybersecurity Books
Here we go!
Introduction to Cybersecurity Books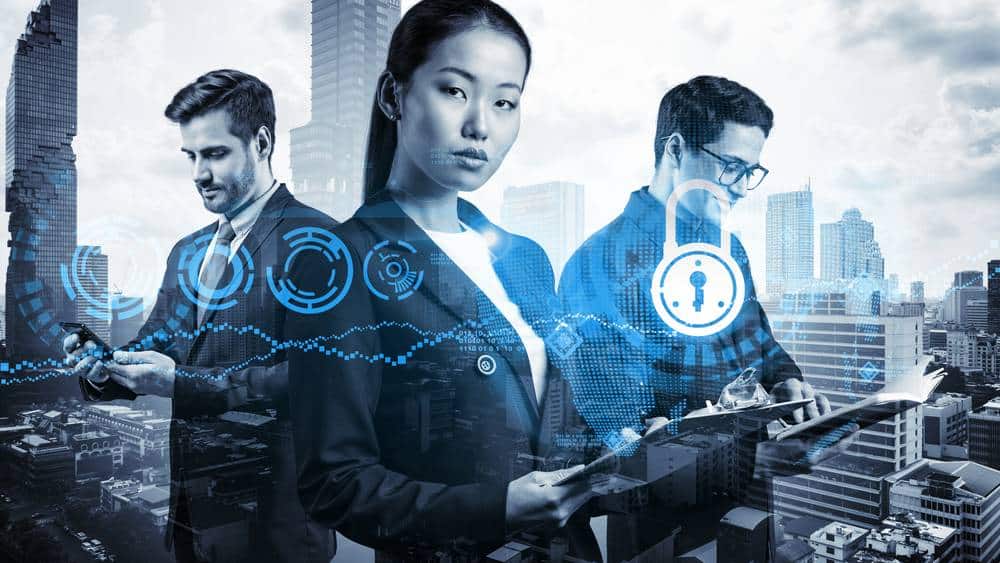 Cybersecurity is an intriguing world that is evolving every day.
With more companies embracing and spending money on Cybersecurity.
Many authors have come out and are penning the best computer security books to help the world understand Cybersecurity.
Cybersecurity's dangers are real, and no one wants to be caught off-guard, whether a professional or a student in training.
The learning never stops; this is why the best books on Cybersecurity are highlighted in this article and will offer you great insight into the Cybersecurity world through the eyes and thoughts of experts.
These books on Cybersecurity will no doubt change your perspective as you study the case studies highlighted in the books and the various aspects of Cybersecurity's present and future.
Most of these books have also been authored by Cybersecurity experts who have been in the field for decades, with some of them having been ethical hackers in their heydays.
It is only natural for them to author material that could pass off as security textbooks to help both beginners and the experienced in the field become better professionals.
Top Cybersecurity Books Worth Reading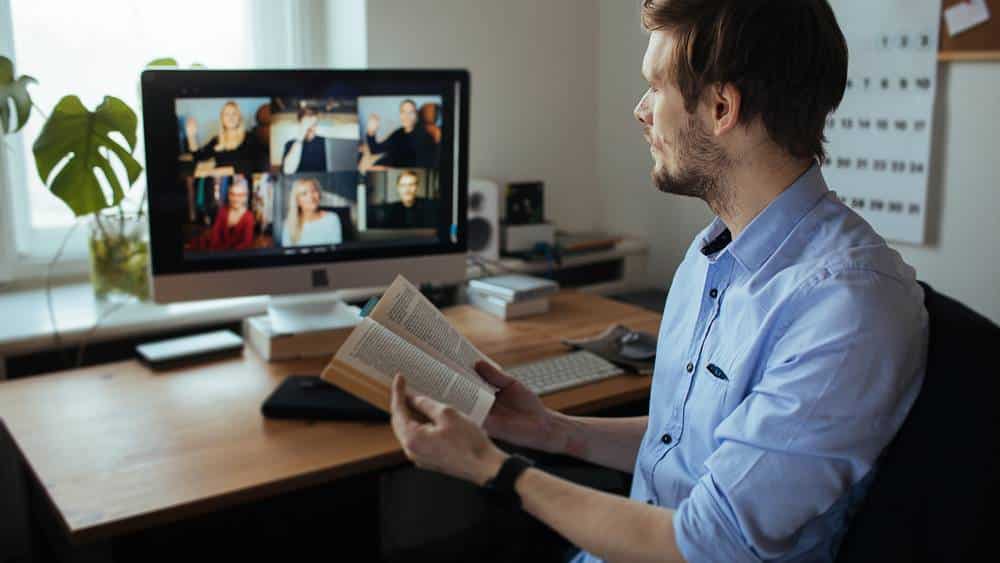 Here is the list of informative books on Cybersecurity that you should look to help you understand cybercrime, cyberattacks, cyber war, cyber threats, and the fundamentals of Cybersecurity;
Hacking: The Art of Exploitation
This excellent read by Jon Erickson was written on 2008 and is a 488 pages page-turner whose cost is between $22-$27.
This is an excellent book for IT and security professionals because it is very helpful.
The book discusses how real-world hacking happens, and the author discusses this from an exciting hacker perspective.
This book explores modern programming and hacking techniques.
What makes this book even more interesting is the fact that this book has a Live CD with a complete Linux environment.
This CD offers interested people an excellent opportunity to practice the exciting programming techniques and debugging minus any compromises on their operating system.
The beauty of this book is that it is written in simple language without technical jargon.
In short, it is an easy read that can be understood by anyone interested in Cybersecurity.
Practical Malware Analysis
This is a book that Michael Sikorski and Andrew Honig authored.
This 800-page book was released in 2012 and cost $39.99.
The book details how the Malware and viruses threat is a massive problem in the current world.
You will understand the various types of malware always hovering somewhere and how IT and security experts are always trying to find ways to deal with them effectively.
This is one book that gives an impressive look at how professionals deal with the malware threat.
It is a practical guide that takes you through setting up safe virtual environments, studying specific cases, and developing methods for unpacking the malware.
After reading this book, you will realize how vulnerable companies are to malware attacks and how the danger lurks.
You will see malware as a severe problem whose repercussions could lead to the loss of billions.
Still, the book offers some solutions on how companies can fight and do away with the threats of the virus attacks.
Cybersecurity experts, IT professionals, or aspirants are encouraged to read this book for eye-opening insights.
Cult of the Dead Cow: How the Original Hacking Supergroup Might Just Save the World
Joseph Menn authored this book in 2010, and it is a 272 page that highlights the revered work of a renowned hacking group from the United States.
This page-turner goes for only $20.
This is a book that discusses the hacking group's exploits.
The main talk in the book was how the group worked together to develop TOR and how many US Corporates had to improve their security levels and protect themselves.
The book is mainly about 'Cult of the Dead Cow' and how they impacted America regarding Cybersecurity.
The fact that the group even had a presidential hopeful, Beto' O Rourke, makes this book all the more interesting to read for everyone.
The Art of Invisibility: The World's Most Famous Hacker Teaches You How to Be Safe in the Age of Big Brother and Big Data
Kevin Mitnick wrote this book in 2017.
It is a 320-page book going for the price of $19.17.
The book is full of helpful insights from Kevin Mitnick, the world-famous hacker.
This author offers essential advice on safeguarding yourself against the prying eyes of big data or big establishments that are fond of spying on the little people or small establishments.
Mitnick shares his knowledge and experience by presenting real-life scenarios where large corporations and governments are fond of invading the security of the online lives of ordinary folk like you.
This book will fan your paranoia and make you more vigilant when it comes to your online safety.
Definitely worth a read and recommended for everyone.
Ghost In The Wires: My Adventures as the World's Most Wanted Hacker
This is another Kevin Mitnick Cybersecurity bestseller that was released in 2012 and a 448 page-turner going for $11.49.
Mitnick highlights his days hacking into some of the world's most renowned corporations with big names like Sun Microsystems, Pacific Bell, and Motorola.
This book can best be described as the memoir of a top hacker whose career began as a simple and inexperienced IT professional and then grew into a world-famous hacker on the radar of the FBI.
Ghost in the Wires is one of the cybercrime books that should definitely grace the cinema halls as a cyber-thriller.
The Code Book: The Science of Secrecy from Ancient Egypt to Quantum Cryptography
This is a cyber book authored by Simon Singh and was first released in 2000.
It is a 432-page-turner that goes for $12.89.
The author takes the readers through an entire fascinating history of encryption sprawling that dates back to Ancient Egypt.
According to Simon, the cybersecurity protocols foundations that we enjoy today can be traced back to the ancient Egyptian scriptures and espionage tactics in that ancient culture.
The book leaves no table unturned when it comes to the depiction of how encryption has shaped today's world, right from the beginning of the e-commerce sector and the end of the Nazi regime.
This book tells all about word encryption from a historical context and connects it with various famous historical events and personalities.
The way this book discusses the modern aspect of the modern world, like encryption through a historical view, is unmatched.
A great and entertaining read for any cybersecurity enthusiast.
Threat Modeling: Designing for Security
This is a book authored by Adam Shostack and released on 2014.
It is a 624 page of cybersecurity insights that go for $54.22.
This is a book that cybersecurity professionals such as developers and managers will find very helpful.
This book brings to light the various threat modeling best practices that have been employed or worked when handling threats that big companies like Microsoft faced.
The book brings forth a unique approach to building security into the system during the design phase itself and not during some later stage of development.
Adam showcases practical advice that security experts can apply in dealing with threats.
Any cybersecurity and IT professionals must read this book, as should any aspiring professional who wants to join this field.
Hacking Exposed 7: Network Security Secrets and Solutions
This is a book written by three authors who are Joel Scambray, George Kurtz, and Stuart McClure.
The 768-page book was published in August 2012, and it goes for a price between $21-38.
The three cybersecurity experts who have authored this book are highly experienced and have tackled hacking from both the scholarly view.
The book delves deep into various aspects, such as footprinting to a study of the counter-measures manual.
This is a book that has been designed to answer any questions you have about hacking mainly.
With cybersecurity being a rapidly evolving field, various concepts were once relevant and are now becoming irrelevant.
This is a book that is constantly being revised with new editions to keep the readers updated on new development.
This is why you shouldn't be shocked when you see a second edition and even a third and fourth edition of the book.
The book is great at giving real solutions that combat hacking by putting the reader in the hacker's shoes.
You get to think like a hacker when reading, which makes it effective in arming professionals with the excellent knowledge to deal with security breaches.
This is an excellent book on information security that will keep you engaged from beginning to end.
The Cyber Effect
This is a cyber attack book authored by Mary Aiken and was published in 2017, and it is a 400-page work that goes at $14.
The book is based on the author's experience as a forensic cyber-psychologist to create this revealing book on the changing cyberspace and the change in human behavior.
When you want to learn about the mental process behind the development of technology, you will find this book quite engaging.
Aiken explores the effect of technology on human lives and how that technology has invaded personal spaces.
With other questions about whether privacy exists and many more questions, this book is quite eye-opening.
The author is very experienced, has worked with law enforcement agencies worldwide, and is the brains behind the famous SCI: Cyber TV series.
Quite a gifted writer, which explains the mind-capturing prose of the book.
The perfect book to read for everyone interested in cybersecurity.
Social Engineering: The Science of Human Hacking
This is a book that was written by Christopher Hadnagy and was published in 2018.
It is a 320-page book of incredible insights that goes for $23.54.
True to its name, "Social Engineering" is a deep insight into the life of hackers and doesn't dwell on the actual hacking.
It showcases both the genius and lazy hackers and how they go about breaking through the virtual wall instead of the front door.
The book delves into the most vulnerable hacking aspect, which is humans.
It lays open their weak spots and helps the reader identify, expect and exploit these weak areas to your advantage.
The book is cynical and draws you into the mind of virtual criminals, and this makes this book quite enthralling.
A perfect read even for those who have no clue about the nitty gritty of coding and hacking.
This book is one of the best cybersecurity books for beginners because it teaches you the best ways to protect yourself against hacking without all the technical jargon making it so easy to understand.
The CERT Guide to Insider Threat
This book was written by two authors who are Dawn M. Capelli, Randall Trzeciak, and Andrew P. Moore, and it was published in 2012.
It has 432 pages of insight and goes for a price range of between $30-54.
This book by renowned cybersecurity experts openly displays cybersecurity threats.
The book focuses on the external threats that are intent on destroying systems and excellent solutions to deal with these threats.
The book is a must-read for cybersecurity professionals and experts because it is jargon-heavy and very technical.
It is ranked as one of the best books on cyber warfare, and if you are seeking a solution to internal threats, this is your best bet.
The Benefit Of Reading Cybersecurity Books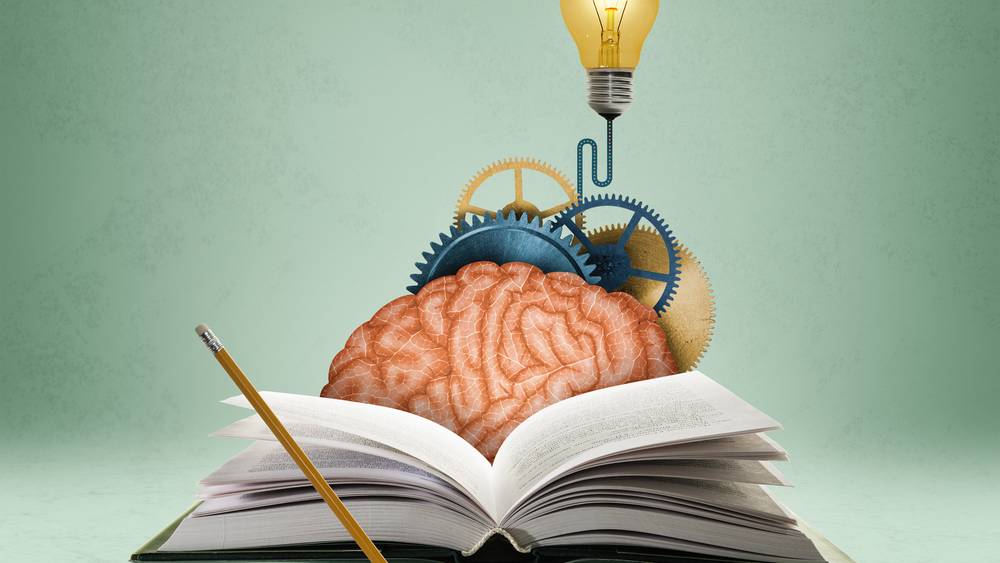 Well, reading cybersecurity books is a great way to sharpen your mind, whether you are an experienced professional or beginner.
Remember, iron often sharpens iron, and learning from experts in the field will keep you updated on current technologies and new threats that you might be vulnerable to.
You don't want a significant cyberattack happening under your watch because you were ignorant and didn't take the necessary precautions with your computer systems.
A data breach is the worst nightmare for any cybersecurity professional, and your approach to the incident response will determine whether you protect your organization from losing millions or set them up to lose millions.
The best cybersecurity books, which range from books on network security to books on the basics of cyber protection, are all available.
If you have no clue about cybersecurity, you can still learn by going through an introduction to cybersecurity book and equipping yourself with the knowledge gradually.
You will never go wrong reading cybersecurity books because personal reading is better than sitting in a class and getting taught.
The reading aspect engages your mind on a personal level and helps you understand the topics better, resulting in the most vigilant cybersecurity professional in the end.
Conclusion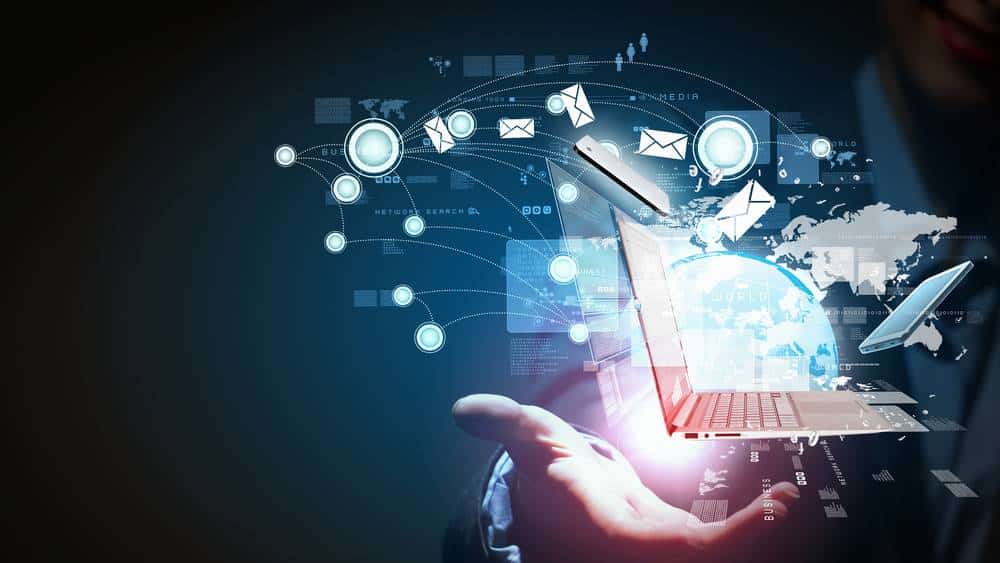 Well, there you are with a great list of the best Cybersecurity books.
There are other cybersecurity books authors like Bruce Schneier, Allison Cerra, Michael Howard, and many more who have also contributed to the list of awesome network security books in the world.
Still, the above list will get you informed and equipped to handle the various cybersecurity issues and also sate your hunger for cybersecurity knowledge.
Most of these books have been heavily reviewed by platforms such as Amazon and Goodreads, which is why they appear on our list.
With big names like Kevin Mitnick and Mary Aiken on this list, you know the list is worth adding to your to-be-read list.
There is no doubt that this book will help you eliminate some of the vulnerabilities you might be having, whether you are using apps, an online system, any form of artificial intelligence, or even your wi-fi.
Happy reading.
FAQs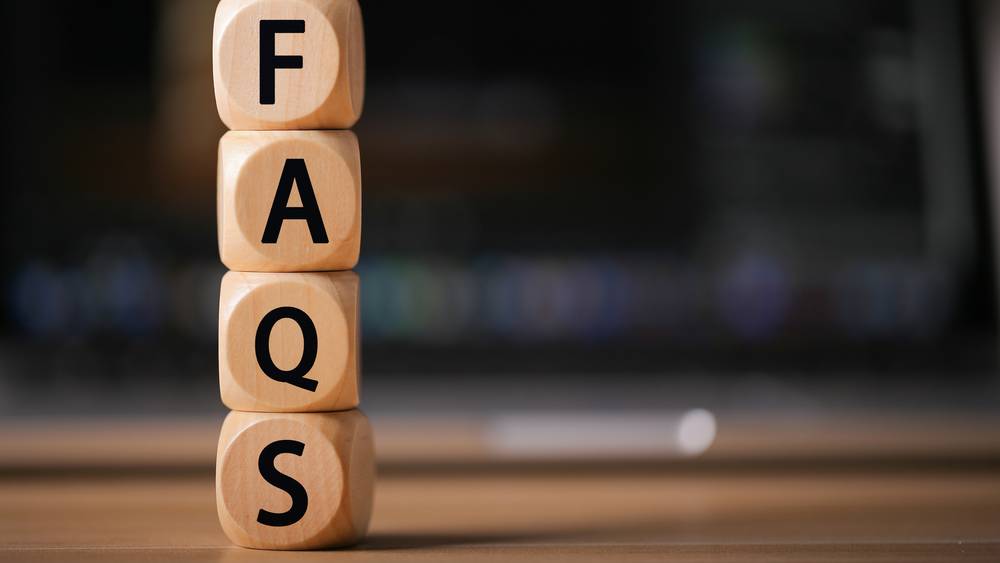 What book should I read for Cybersecurity?
You can't read a single book on Cybersecurity. 
It depends on what aspect of Cybersecurity you are exploring. 
You can look for a beginners guide if you are beginning your journey and then level up to other books by industry bigwigs like Kevin Mitnick and Bruce Schneier, among others.
What books to read for a Cybersecurity career?
You must read books that will offer you great insight into the world of Cyberse. 
Some of these books are, The Art of Invisibility, Hacking: The Art of Exploitation, Ghost In The Wires, Practical Malware Analysis, Hacking Exposed, and Threat Modeling, among others.
What is the best book for Cybersecurity for beginners?
There are many of them, and they are:
Hacking: A Beginners' Guide to Computer Hacking, Basic Security
And Penetration Testing, Hacking: The Art Of Exploitation
Penetration Testing: A Hands-On Introduction to Hacking
Metasploit: The Penetration Tester's Guide
The Hacker Playbook 3: Practical Guide To Penetration Testing and many more. 
Is Cybersecurity hard for beginners?
Cybersecurity is a challenging field because it keeps changing. 
 
It doesn't have to be a struggle if you are passionate about technology and protecting computer systems and networks.  
Fan your curiosity for this field by first reading helpful books that will equip your mind and get you learning. 
Can I self-learn Cybersecurity?
It is possible to learn Cybersecurity by yourself because there are no set requirements to begin your career as a Cybersecurity professional.  
Still, you might need some basic education in programming to make your learning process easier.
Some books and tutorials will facilitate your learning process.
Are Cybersecurity Books the only way to learn about Cybersecurity? 
Cybersecurity books are helpful in learning, but they are not the only option you have.
  
You can always learn through tutorials and interacting with other Cybersecurity experts.  
Study as much information as you can and equip yourself with all the relevant knowledge you need to become an outstanding Cybersecurity expert.
Which are the best ethical hacking books to read? 
There are various books you will find quite helpful, and they are Hands-on Ethical Hacking and Network Defense, the Web Application Hacker's Handbook: Finding and Exploiting Security Flaws, The Basics of Hacking and Penetration Testing – Patrick Engebretson, TBlack Hat Python: Python Programming for Hackers and Pentesters and many others. 
References