Welcome to another beautiful and info-packed article on Cybersecurity for Beginners.
This article will discuss Cybersecurity basics for beginners and the skills required.
At the end of this article, you will fully grasp how to become Cybersecurity Personnel as a beginner and the best ways to learn Cybersecurity.
We will look at the following topics:
Cybersecurity for Beginners – Overview
Cybersecurity Skills for Beginners
Becoming a Cybersecurity Personnel With No Experience
Introduction to Cybersecurity Basics
Steps to Learn Cybersecurity
So, let us start!
Cybersecurity for Beginners – Overview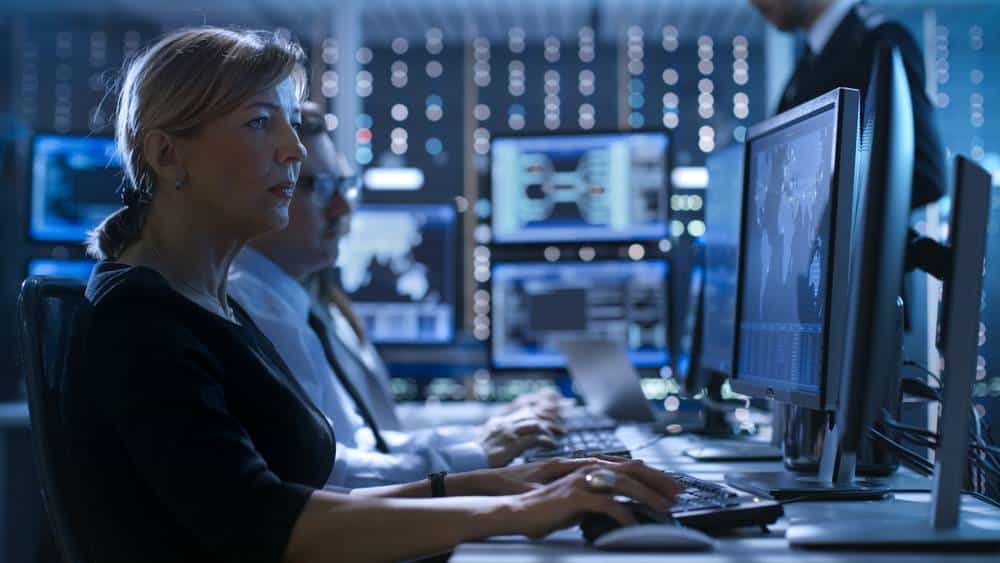 Taking precautions against cyberattacks is more crucial now than ever before.
There has been a rapid shift to working remotely due to COVID.
As a result, businesses invested in information technology security to prevent various cyber attacks.
Concerning Cybersecurity, you first need to address the fundamentals of IT systems and networks.
These fundamentals include the various networks available and the protocols used by each.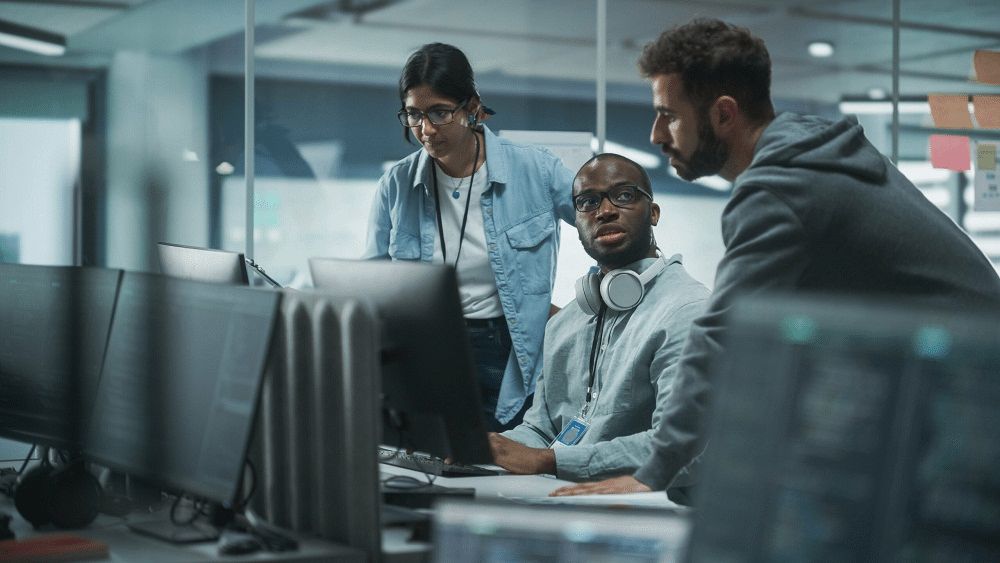 As soon as you have a firm grasp of the principles, you will be able to advance to topics such as the fundamentals of networking traffic, communication, and security.
The ability to decrypt and encrypt data and issues such as backup procedures and data recovery are vital skills for novices in Cybersecurity.
For beginners, one of the most important topics to cover is to learn to avoid being hacked.
For areas such as mobile payments, online commerce, and cloud computing, for example, there is a greater chance of cyber-attacks (phishing, ransomware, malware, etc).
Cybersecurity Skills for Beginners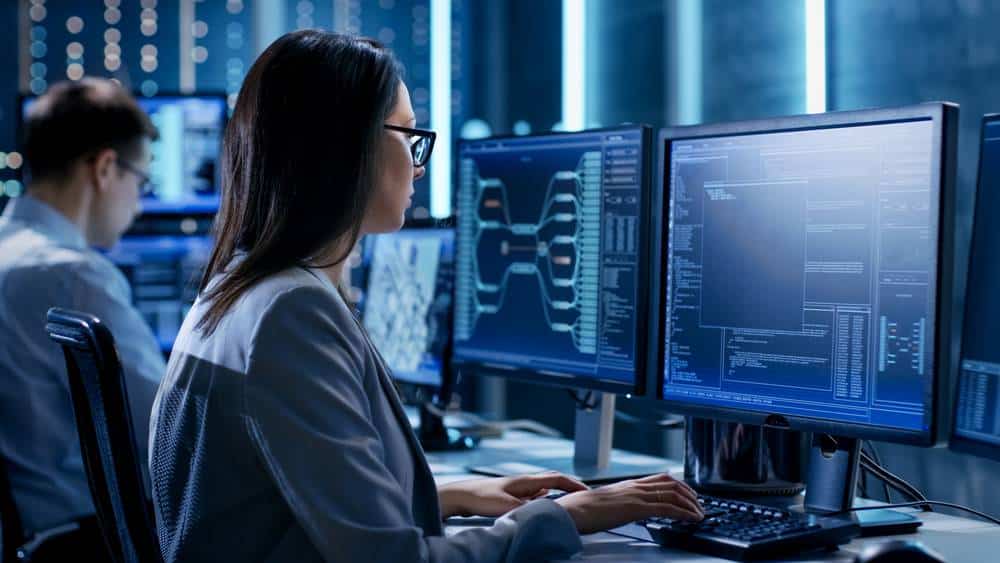 A voracious appetite for information and an intensely curious nature are two qualities that are necessary for anyone seeking positions in Cybersecurity.
If you are migrating into this sector, you should be prepared to acquire the knowledge and skills as the cyber threat environment is rapidly shifting.
If you are not prepared to do so, you will fall behind.
Programming
You will better understand how applications and websites are made if you have a fundamental knowledge of coding and scripting in languages such as HTML and Javascript.
It will provide invaluable insights into how cybercriminals take advantage of these vulnerabilities.
Networking
It is beneficial to have a thorough understanding of the subtleties involved in establishing and maintaining Local Area Networks (LAN), Wide Area Networks (WAN), and Virtual Private Networks (VPN).
Applications
You will be better equipped to improve the security of programs by testing vulnerabilities during the development and deployment processes if you learn how to operate, set up, and maintain common applications such as databases and web servers.
System
Discover as much as possible about desktop and mobile systems by becoming familiar with the navigational aspects of command-line interfaces like those found in Linux's Terminal or Windows Powershell.
You can learn about desktop and mobile systems by researching the distinctive features of common operating systems and reading as much as you can about desktop and mobile systems.
Becoming a Cybersecurity Personnel With No Experience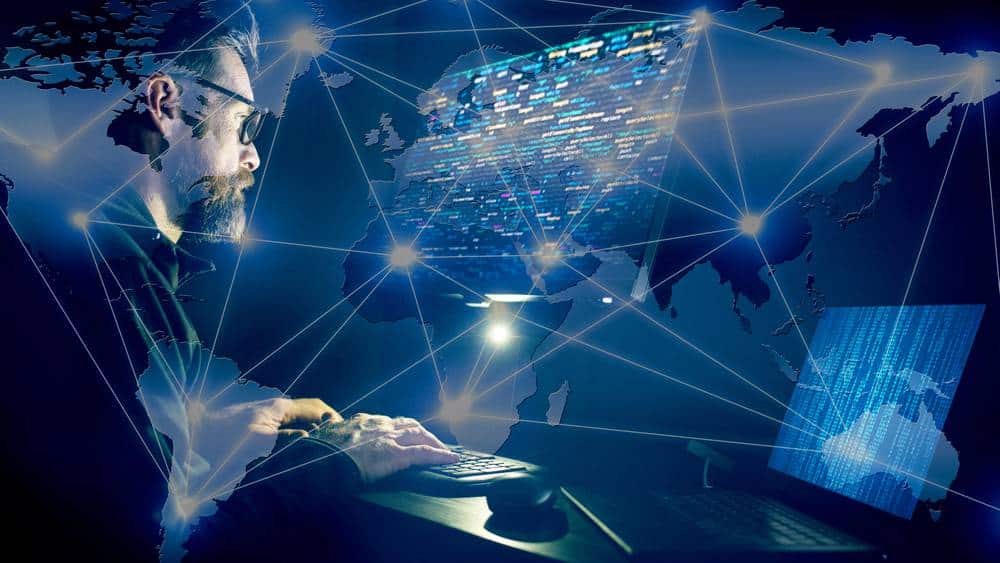 It's not as difficult to enter the field of Cybersecurity without prior experience, and it doesn't take a lot of time or money.
It doesn't matter your educational background or work history; with a good knowledge of the rudiments, you can transition to a career in Cybersecurity.
It is best to start with an introductory Cybersecurity course covering the fundamentals and the key facets of data protection and IT security.
Steps to Learn Cybersecurity
The most effective method for acquiring Cybersecurity knowledge is not solely through attendance at college classes but rather through acquiring a mix of education and experience.
It involves adhering to a process that includes training for credentials, internship and volunteer experiences, Cybersecurity challenges, and hands-on practice in addition to college study.
Step 1 – College Enrollment
There are lots of people who are curious about whether or not enrolling in a college program is an essential step in studying Cybersecurity.
Even considering the financial commitment required to attend college, enrolling in a tertiary-level Cybersecurity Program is in your best interest.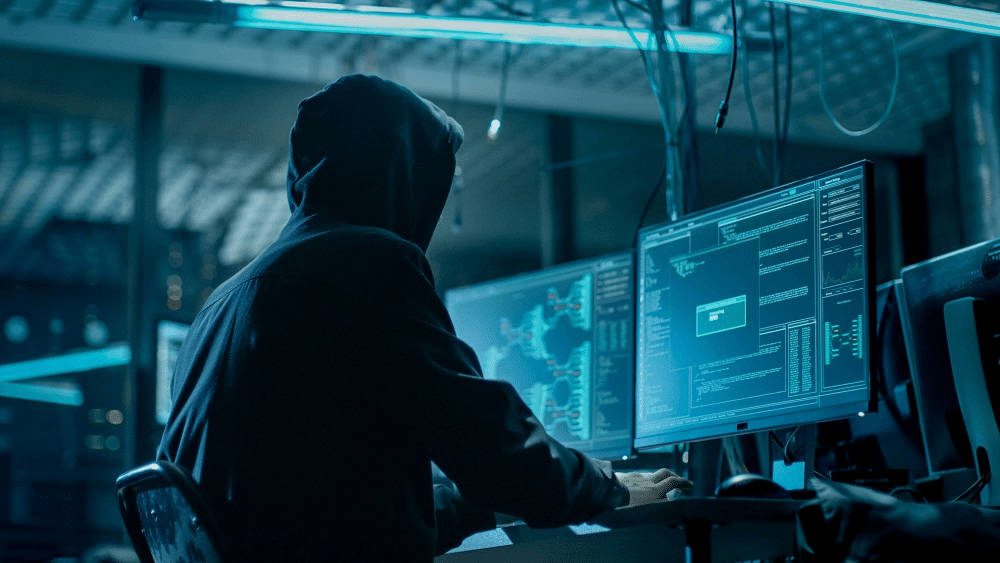 Because external accreditors or advisory boards virtually always review college-level Cybersecurity Programs, these programs are an excellent location to begin one's education in the field.
Getting out of the house and into a classroom can positively affect a person.
Attending college not only involves participation and work on your part, but it also places you in an environment with a broad set of people who are motivated to improve themselves and are interested in gaining knowledge regarding Cybersecurity.
Step 2 – Extracurricular Learning
Once you've been accepted into a degree program at a university, start making plans immediately to participate in additional educational possibilities.
It is impossible to overstate the quantity and breadth of the options for education that take place outside of the traditional college campus setting in the modern era.
Student organizations focusing on cyberspace and new technologies are mushrooming all over the place, and many tech businesses and groups are now financing student organizations on college campuses.
Membership is free, but grants access to additional learning opportunities and looks good on a resume.
Numerous educational institutions have supplementary scholarship or agreement programs with outside groups, allowing them to give learners opportunities for experiential learning.
Find out what services the career development or advising offices at your college can provide by inquiring with such departments.
Competitions in Cybersecurity, such as hackathons and capture the flag games, may be found just about anywhere.
They typically do not require significant prior knowledge and can be a beneficial learning experience.
These are the kinds of things that employers like to see on resumes.
Step 3 – Cybersecurity Certification
You can elevate your knowledge of Cybersecurity to a higher level through certification.
Certifications are useful because they require you to delve significantly deeper into the subject matter if you want to earn them successfully.
You will have a solid understanding and learning level if you study to the point where you can pass a certification exam.
If you pass a certification exam, not only does the world know that you are knowledgeable in that subject, but you also know that you are knowledgeable in that subject.
Achieving a certification and knowing that you have attained a learning objective confer great influence.
Step 4 – Volunteer/Part-Time Jobs
It doesn't matter if you don't get paid; the most important thing about your education is that you put the skills and information you've obtained in the previous three levels into practice in the real world.
Nonprofits and other organizations utilize computers and other forms of technology with comparable missions; nevertheless, almost all of these groups cannot afford in-house technical support.
The act of volunteering is a terrific opportunity to put your knowledge to use in the real world.
Many businesses that had planned to hire people for full-time, experienced positions are now being compelled to hire workers for part-time, entry-level positions.
You can advance your career by working a part-time job and bringing in some extra cash.
There's a good chance that the IT department at your college has chances for student workers and part-time employees.
These opportunities are typically beneficial because the college will work around your class schedule to give you an excellent opportunity to gain technical knowledge in an atmosphere that is not hostile to competition.
Step 5 – Online Supplementary Courses
Several great online courses cover the fundamentals of Cybersecurity, and many of those courses are free or almost free to enroll in.
In addition, taking an online course while still enrolled is an excellent method to strengthen and improve the knowledge you already possess.
Suppose you go to a website like Udemy and search for Cybersecurity.
In that case, you will notice that hundreds of different courses cost as little as $10 on practically every aspect of Cybersecurity.
If you want to learn more about Cybersecurity, you may take these courses.
Introduction to Cybersecurity Basics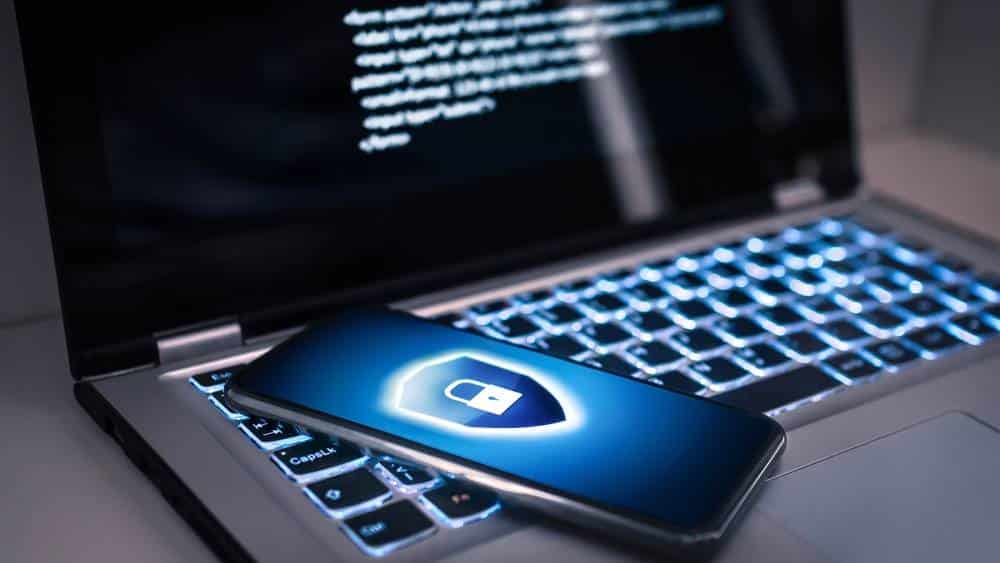 The following are the eight most fundamental components of a robust Cybersecurity stance that a newbie should learn;
Asset Management and Identification
Knowing which assets are connected to your firm's network is essential to any effective Cybersecurity posture.
The first step in maintaining good security hygiene and fixing any gaps in your Cybersecurity posture is to identify all of the hardware and software platforms connected to your network; this should include all connected devices.
Risk Management
Risk management is intimately connected to the management and identification of assets.
There is considerable overlap between the two processes, in the sense that certain Cybersecurity threats, like unsecured routers or workstations, can frequently be discovered during asset identification.
A risk assessment aims to determine the potential dangers and consequences if a specific threat is realized.
A vulnerability scan is one thing that could fall under this category.
Still, the most important part of a risk assessment is to evaluate the level of risk and effect and investigate the control environment.
During a risk assessment, all the discovered hazards are ranked by severity and the degree of remedy.
In general, larger risks that are easier to patch should be given more priority than smaller threats that can be fixed in a shorter amount of time but need more effort.
Access Management
To properly manage access, you will need to respond to all of these questions for each authorized user in your system.
The procedure of access management can be segmented into separate procedures and security policies, including the following:
Data Classification: The entirety of the information stored on your network and each device has to be sorted into distinct categories that facilitate the finding and utilizing of the information by people who require it.
Various organizations may need to organize data in particular ways depending on the type of data they work with and the individuals they need to grant access to it.
Such as people working inside the company or customers working outside the business.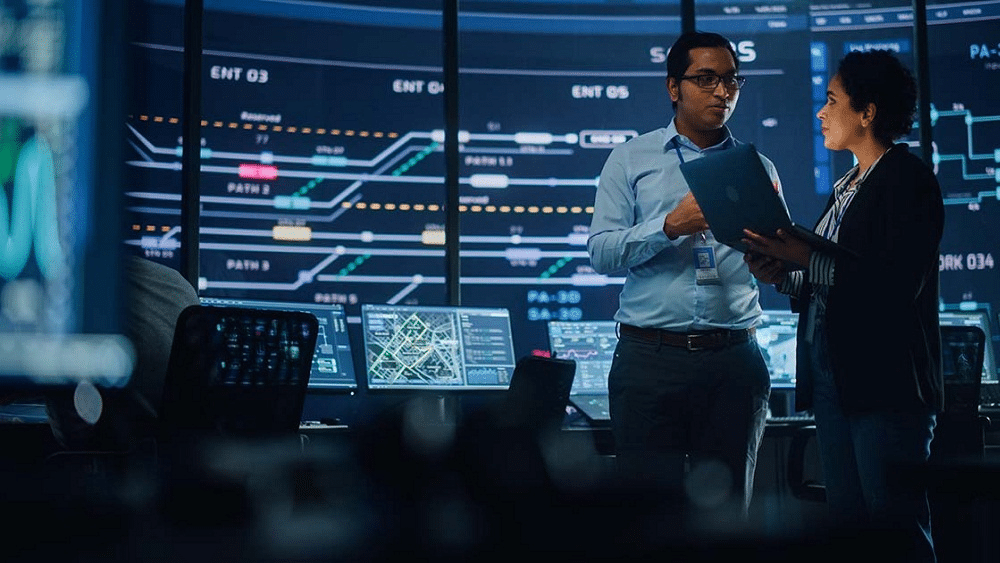 Access Control: It refers to the particular programs or procedures that your company uses to keep unauthorized users from accessing data which include:
The numerous protocols to monitor attempts to reach the nodes on your network
Policies governing wireless access for devices that make use of a wide area network connection
The protocols implemented on physical devices linked to your network, such as when they are connected with a LAN cable
The security that guards the actual hardware components of your network, such as the servers that hold your data and other important information
Means of preventing a person's unauthorized access to a valuable asset
Privileges: Limiting a user's access privileges, determined by their position in the system, to the bare minimum required for that person to perform their role successfully.
Using the principle of least privilege is critical for minimizing the company's vulnerability if a user account is hacked.
The fewer resources a hacker has access to, the less damage they can cause with that information.
Threat Management
The term "threat management" refers to a process concerned with recognizing and assessing the numerous threats to your organization's Cybersecurity.
It involves three essential procedures; Penetration Testing, Vulnerability Management, and Patch Management.
Security Control
Your company employs various administrative, physical, and technical safeguards to prevent unauthorized users from gaining access to sensitive information.
These safeguards are collectively referred to as "security controls."
Developing and enforcing certain organizational policies and procedures are often the primary focus of administrative controls within an organization.
A company has the option of implementing a variety of specialized technological security controls, such as multi-factor authentication, content filtering, endpoint security, and network security.
DR/BC Plan
The planning required for disaster recovery and business continuity can be quite challenging.
BC/DR comprises various systems and contingency plans designed to keep an organization's information technology infrastructure up and operating in the face of a significant incident that would ordinarily impede access.
A BC/DR plan is intended to provide fail-safes that will stop any one point of failure from obliterating your entire network and all of its data.
Frequently, this entails creating backups of sensitive data on remote servers and replicas of your network environment that runs mission-critical apps for your company.
Incident Management
A company's incident response to a particular security event, such as a breach, is handled by the incident management system, which consists of the company's policies and processes.
The following are the basic building blocks of any good incident management plan; preparation, identification, containment, eradication, recovery, and observation.
The individual steps that make up each incident management plan may differ depending on the nature of the incident and the resources readily available to the organization.
Security Education & Awareness
It is not sufficient to merely compile a list of company policies and operating procedures for personnel to follow.
Employees should be aware of these regulations, the reasons they should adhere to them, and some strategies for maintaining a vigilant Cybersecurity stance.
Here is when security knowledge, education, and training become apparent.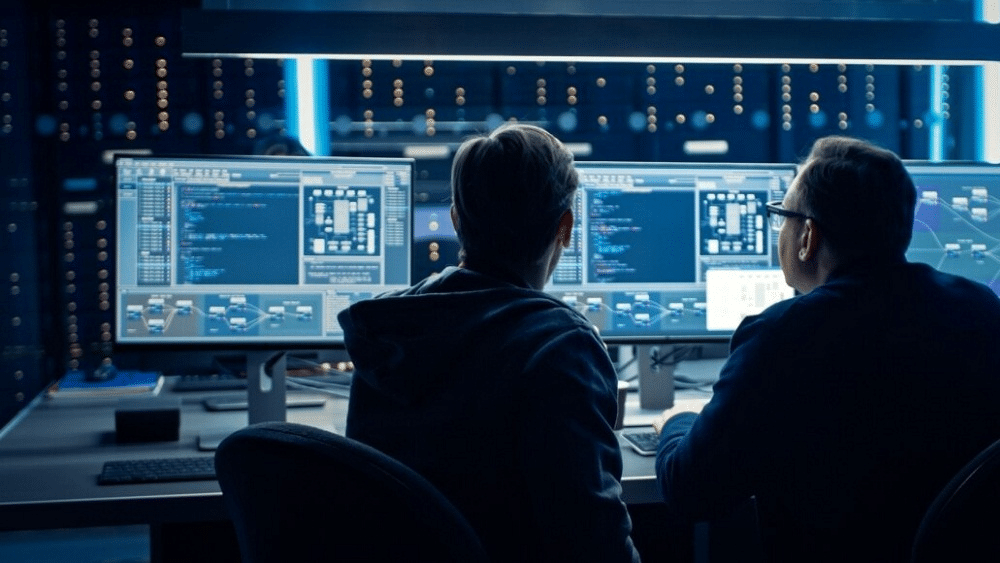 Education often takes the form of a comprehensive training course that educates workers on the fundamentals of Cybersecurity and the part they play in ensuring the continued existence of a robust security posture.
In addition, training should include hands-on sessions with actual equipment that simulate scenarios such as a social engineering attack.
It will assist employees in recognizing attack strategies and practicing the steps necessary to respond to such attacks.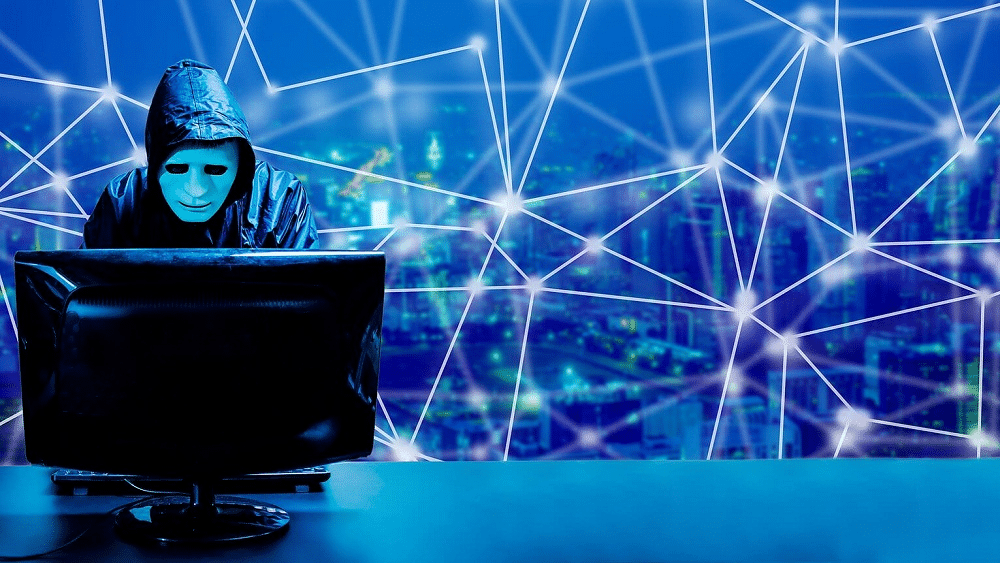 Awareness may include:
Social engineering attacks
Vulnerabilities in the Internet of Things (IoT)
Bring-Your-Own-Device (BYOD) policies
Fundamental security principles like best practices for passwords
Conclusion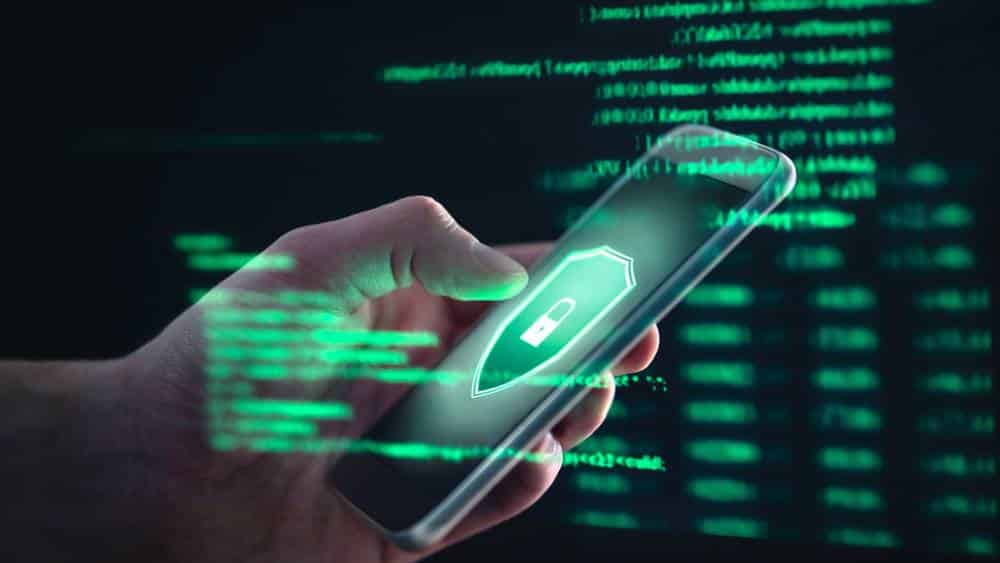 A record number of Cybersecurity experts are needed to meet current demand.
Many tools are available to gain the knowledge and expertise necessary to launch a career in this field.
You can follow a Cybersecurity Career path through hands-on projects, networking, and developing your abilities through online Cybersecurity training classes.
It is possible to achieve, even without a formal degree from a college or university.
Suppose you are interested in breaking into the field of Cybersecurity.
In that case, you should think about working in more basic areas of Information Technology (IT) to acquire the fundamental skills necessary to comprehend how various apps, computer networks, and systems function.
You will have useful insights you can take when you learn how to handle security vulnerabilities if you have an extensive grasp of how the fundamental IT infrastructure interlinks with one another and transfers data.
FAQs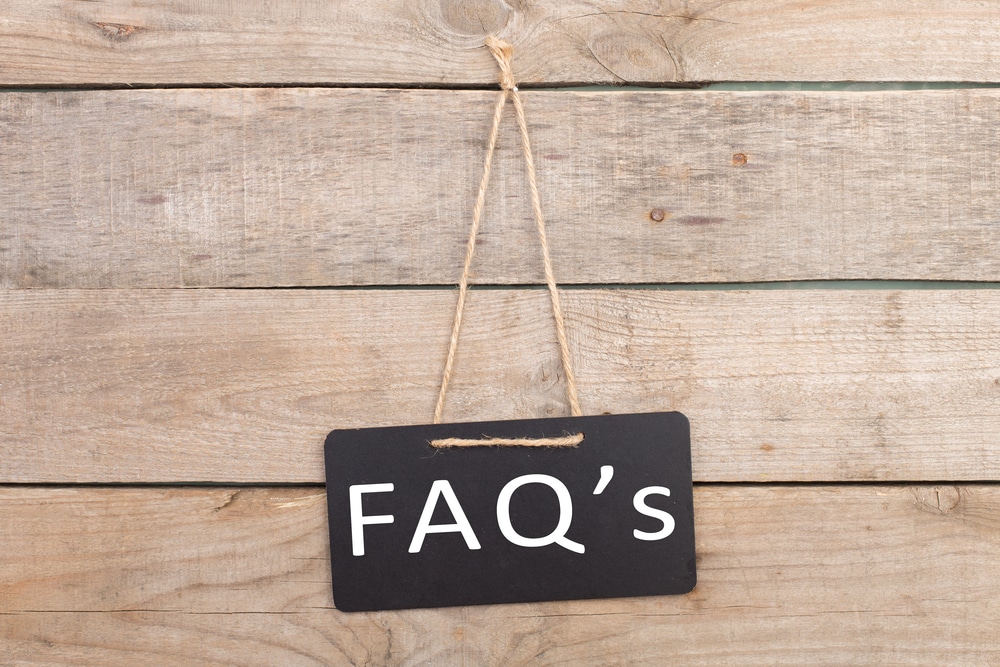 How do I start learning Cybersecurity?
Regarding Cybersecurity, you should start by learning the rudiments of Info Tech networks and systems, such as the various networks available and their protocols.
In addition, you can explore the rudiments of networking traffic, security, and communication principles if you are familiar with the rudiments.
Is Cybersecurity hard for beginners?
Studying Cybersecurity could be challenging, but it doesn't have to be challenging, particularly if you are interested in technology.
If you take an interest in the technologies you're working with and cultivate that interest; you can discover that difficult abilities become simpler to master.
Is it possible to teach yourself about Cybersecurity?
A self-directed education in cybersecurity is now feasible because of the proliferation of online courses and other learning resources.
In addition, the top instructors in the field of security are available through open courseware provided by prestigious universities such as Harvard, MIT, Stanford, and many others.
Can I learn Cybersecurity in 6 months?
Suppose you are just getting started in the field of Cybersecurity.
In that case, you might consider getting a certificate geared toward beginners, such as the IBM Cybersecurity Analyst Professional Certificate.
In six months, you can acquire marketable skills and get a certificate from a recognized authority in your field.
Is Cybersecurity harder than coding?
Because it incorporates a wide variety of components, including programming itself, maintaining Cybersecurity might at times prove to be more challenging than traditional programming.
To be a successful Cybersecurity professional, you must know how to write applications, infiltrate systems, and avoid being infiltrated.
What should I do if I have no background in Cybersecurity?
Build your core knowledge of technology and information security to learn about Cybersecurity even if you don't have any prior experience.
It would be best if you directed every ounce of your energy towards completing the task.
Pursue the credentials that will attest to your level of expertise.
References