It's another beautiful day to be alive!
We extend a warm welcome to you all.
In today's episode of career guide, we will focus on Cybersecurity Training Courses.
Today's guide will provide helpful tips to all who would like to enroll in an online Cybersecurity Training Program.
By the end of this guide, you will have learned the best Cybersecurity Courses that are valuable, both free and paid.
Let's preview spoke questions that we will answer today:
How Can You Prepare Yourself for a Cybersecurity Program?
What Are the Best-Paid Cybersecurity Courses?
What Are the Best Free Cybersecurity Courses?
What Does a Typical Cybersecurity Syllabus Look Like?
Let's get right to it!
Introduction to Cybersecurity Training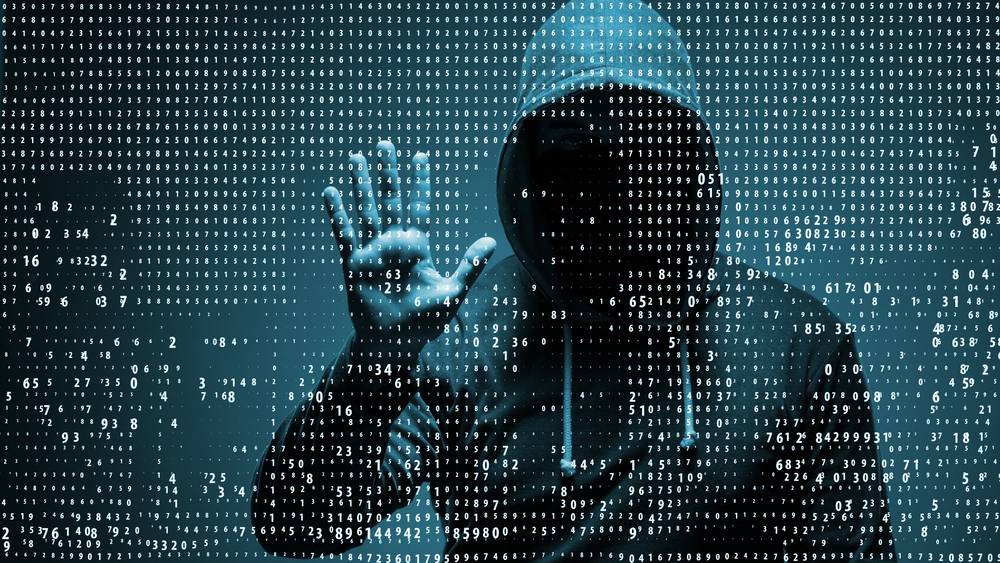 Cybersecurity, also called 'Information Technology Security or 'Computer Security,' involves procedures that help to prevent disruption of services provided by computer systems and networks.
It is also an important step organization takes to protect company computer hardware, software, and electronic data from e-crime and invasion.
The world is filled with billions of people needing human/social interactions across the globe.
Due to this, there is an increase in demand for social media platforms; hence, Cybersecurity is required to manage and protect the data shared by the populace.
Cybersecurity is a course/skill that is in high demand as many individuals and companies are beginning to realize the importance of protecting their data.
Not only that, the demand is expected to increase over time.
Although some people claim that Cybersecurity is a challenging course to learn, it is not an impossible fit if you can dedicate your time and attention to it.
A typical Cybersecurity Course will teach you how to recognize the possible exploitations of a computer system, its sensitivities, and protection against damage, e.g., loss of data and money through virus threat and invasion.
A Cybersecurity Course will also equip you with the knowledge you need to avoid Cyber attacks and implement security measures against such attacks and Cyber threats.
Cybercrime/e-crime is a pressing issue for individuals and businesses worldwide, leading to an increased demand for Cybersecurity experts to help secure Cybersecurity measures.
Hence, more jobs for professionals in the Cybersecurity space/field.
Although Individuals and small businesses know the importance of protecting themselves in cyberspace, they lack the technological know-how.
Thus, the demand for online Cybersecurity certification is on the increase.
Cybersecurity professionals with certifications are hired as Security Engineers, Information Security Leads, Cybersecurity Architects, etc.
They are hired to perform just one duty – to deter Cybercrime.
Some of the top organizations that hire Cybersecurity personnel are Infosys, Tata Consultancy Services, Cognizant, and others.
Below is a list of Cybersecurity Courses, both free and paid, that can boost your career as a Cybersecurity expert.
The Best Free Cybersecurity Training Courses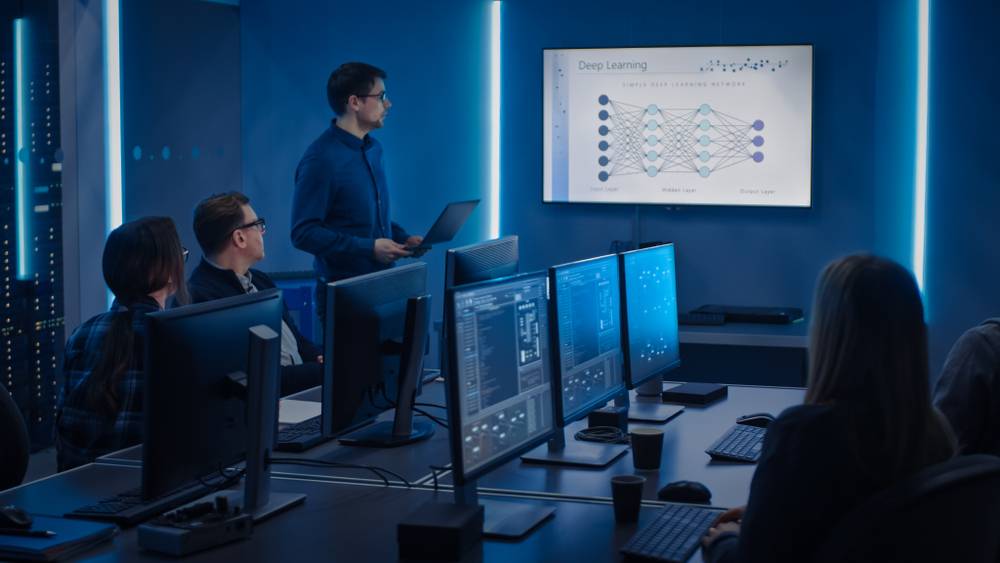 Introduction to Cybersecurity on Udacity
The duration of this free Cybersecurity Course on Udacity is four months, and you get a certificate after completing the course.
Before enrolling for this course, it would be best to have a basic knowledge of network connectivity and operating systems.
This online course on Udacity equips you with skills universally required to become a security expert.
This Cybersecurity Program will teach you how to monitor and control the security systems of computers, evaluate threats, respond to cyber incidents, and implement security measures to minimize the risks.
Interesting Features About This Course
Career services
Working on practical projects from industry experts
Mentorshíp by technical experts
Overview of the Curriculum
Fundamentals of Cybersecurity
How to Defend and Secure Computer Systems
Governance, Risk, and Compliance with Cybersecurity Laws and Rules
How to Respond to Cyber Incidence, Threats, and Sensitivities
Security Engineer on Udacity
It takes four months to complete this course.
It is also free, just like the previous one.
You also receive a certification after the successful completion of this course.
You must understand the fundamentals of Python and experience configuring AWS and Linux environments.
The Security Engineer Course on Udacity was designed to help you master the basic skills you need to be successful as a Security Engineer.
This online course teaches you methods of protecting companies' computer systems, networks, and frameworks from threats or cyber crimes.
Interesting Features About This Course
Working on practical projects from industry experts
Mentorship by technical experts in the industry
Fundamental tips on best industry practices and procedures
Customized feedback
Countless submissions and multiple feedback loops
Overview of the Curriculum
Principles of Security Engineering
Essentials of System Security
Needs of Infrastructure/Framework Security
Essentials of Application Security
Cybersecurity: Go From Zero to Hero on Skillshare
This is a good fit if you are looking for a free Cybersecurity Course that does not require a long time.
This course on Skillshare only takes 2 hours and 3 minutes to complete.
It is a beginner course you can earn a certificate with.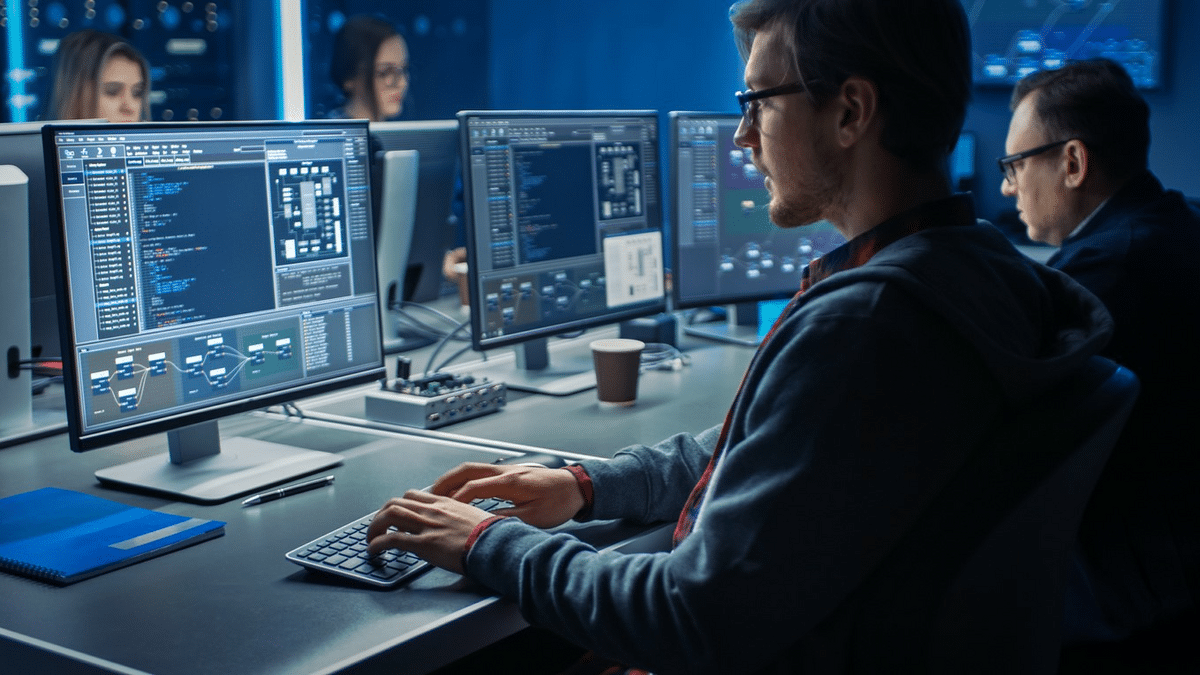 This free training class is designed to equip you with the skills you need to enhance your career as a Cybersecurity Personnel, and it answers all your questions about Cybersecurity.
The course will also enlighten you on the Cybersecurity industry's jobs, certifications, roles, and jobs available.
Interesting Features About This Course
Learning offline with the App
Limitless access to all classes
An online community of supportive and like-minded individuals
Different types of jobs and roles you can apply for in the industry
Cybersecurity certifications that are available for different kinds of roles/jobs in Cybersecurity
The practical skills you need to become a guru in the Cybersecurity field
Overview of the Curriculum
Facts You Need to Know About Careers in Cybersecurity
The Skills You Need to Perform Optimally
A Preview of the Job Roles
The Roles of a Security Analyst
The Functions of a Security Architect
Job Description of Penetration Testing
Job Description of a Computer Forensics Analyst
Job Description of a Cybersecurity Manager
Cybersecurity for IT Professionals on LinkedIn
It takes a total of 2 hours and 26 minutes to do this course.
LinkedIn offers you a 1-Month Free Trial, and you'll also get certified.
Cybersecurity for IT Professionals is a free course that trains you on applying the newest tools to frustrate and disempower hackers trying to invade Windows and Linux systems.
It helps you fortify your system by creating antivirus protection and firewalls, scanning your network for suspicious files, detecting intruders, and identifying sensitivities.
Overview of the Curriculum
Reasons for Studying Cybersecurity
Scanning and Detecting Sensitivities/Vulnerabilities
Virus and Antivirus
Building Firewalls
Web Applications
How to Scan Networks
Connection of Different Network
Monitoring Packets
The Complete Cybersecurity Course: Hackers Exposed on Udemy
This beginner-level course lasts 12 hours, and the system is in an on-demand video format.
It is free, and you can obtain your certificate after completing the course.
You can take this course if you're interested in becoming an expert in security, privacy, and anonymity.
The Complete Cybersecurity Course: Hackers Exposed will teach you how to fight hackers who try to break into your Windows and Linux systems with the latest tools.
This course will equip you with the fundamentals to recognize the threat and vulnerability landscape using threat modeling, protect your system (building antivirus and firewalls), and evaluate risks.
You will also delve into the darknet, understand and predict Cyber-criminals mentality/move and frameworks even nations use.
Overview of the Curriculum
How to Begin a Profitable Career in Cybersecurity
Operating System Security, Privacy, and Patching Windows 8, Windows 10, macOS, and Linux
Methods of Mastering Encryptions
Up-to-Date Information and Methods in Cybersecurity
The Best Paid Cybersecurity Training Courses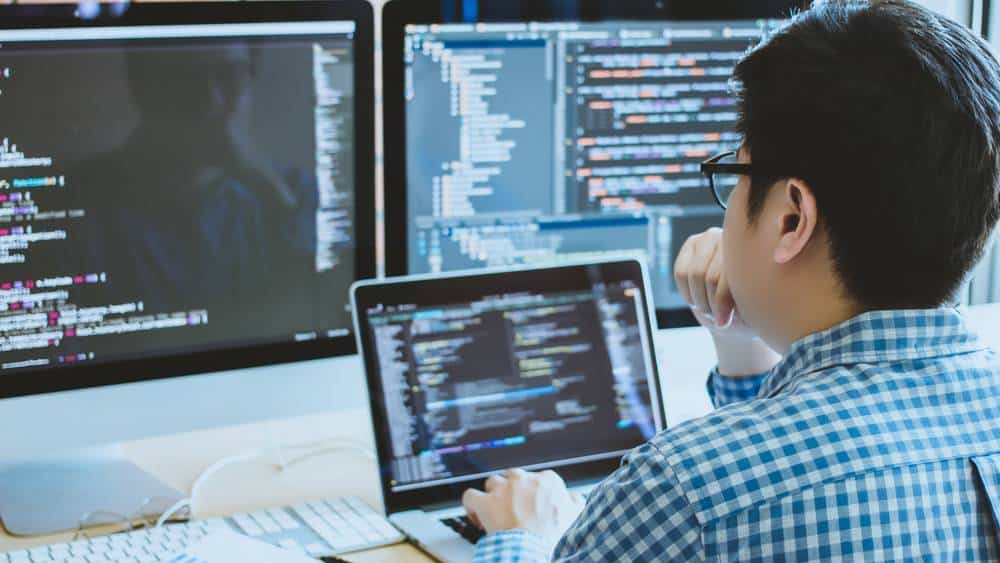 Certified Information Systems Security Professional (CISSP)
This certification course in Cybersecurity is ranked high and listed as one of the best Cybersecurity credentials by the Cybersecurity Professional Organization.
This certification indicates that you are knowledgeable in Information Technology Security and proficient in building the architecture.
It also proves that you can handle and supervise Cybersecurity Programs.
The course is an advanced certification you can leverage for your career growth in the following roles:
Security Administrator
Chief Information Security Officer
Information Assurance Analyst
Senior Security Consultant
Security Engineer
Information Assurance Analyst
Requirements
You must have at least five years of experience working within the Cybersecurity domain before being eligible to apply.
Suppose you have worked as a part-time intern in any Cybersecurity role and proceeded to obtain your degree from an accredited university.
In that case, you only need one year of work experience.
The Cost
The entire program costs $749.
Certified Information Security Manager (CISM)
ISACA, an international body that trains IT security professionals, awards this certification.
The program and certification demonstrate that you have what it takes to thrive in the information security management sector.
The course teaches topics that revolve around developing a program, managing risks and other unexpected occurrences, and the principles of government.
CIMS is a good fit if you're looking forward to a career shift from the technical to the managerial aspect of Cybersecurity.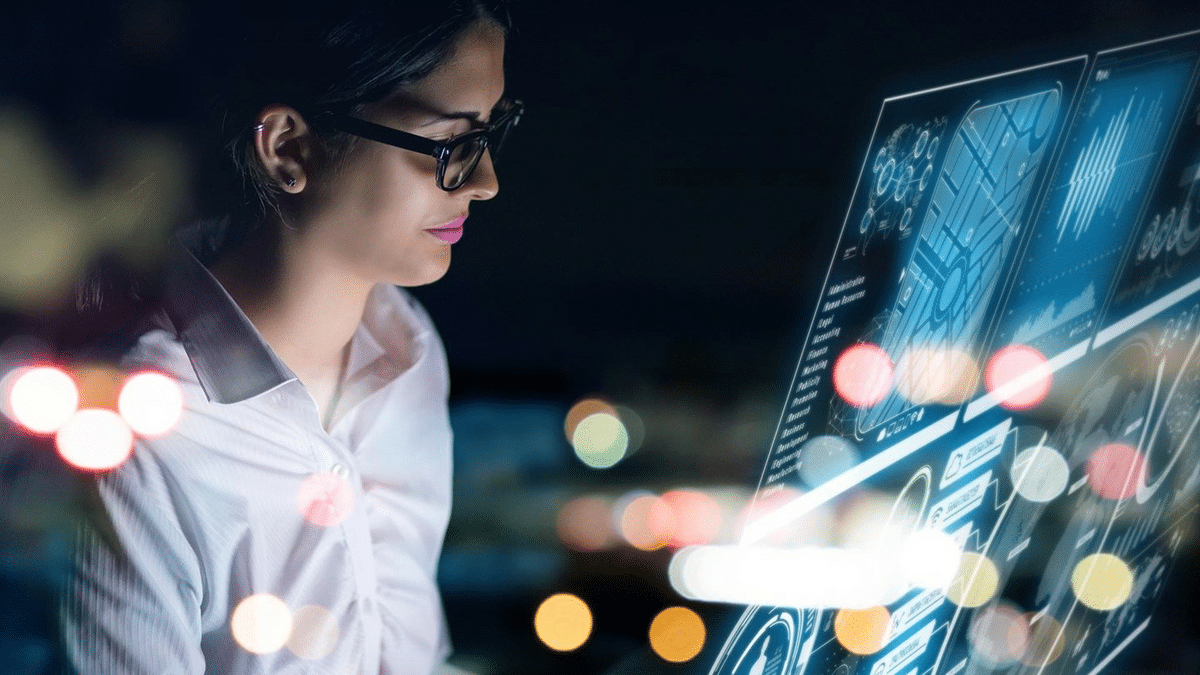 If you want to apply for the following positions, you need a CIMS certification:
Director of Information Security
Information Risk Consultant
Information Systems Security Officer
IT Manager
Data Governance Manager
Requirements
Just like CISSP, you must have at least five years of experience working within the Cybersecurity domain before being eligible to apply.
However, if you have up to two years of working experience within the Cybersecurity space and you have completed a degree program in 'Information Security,' you are eligible for the online Cybersecurity Program.
The Cost
You must pay about $550 for the program if you are a member.
If you are not a member, the enrollment fee is close to $800.
CompTIA Security+
This next Cybersecurity Course is meant for learners who are just about testing the waters of Cybersecurity and would like to build on any knowledge they already have.
This certification validates your proficiency in assessing an organization's security, supervising what goes in and out of cloud storage and mobile apps, the code of conduct of security organizations, and identifying and tackling data breaches.
You can secure jobs as a;
Help Desk Manager
Systems Administrator
IT Auditor Security Engineer
Cloud Engineer
Software Developer
Security Administrator
At the end of the course, each applicant will be awarded a certificate that shows clients the depth of their specialized training.
Requirements
Although no strict educational requirements like the others, you must have at least five years of experience working within the Cybersecurity domain before you can be eligible to apply.
Cost
You need $370 to enroll in the course and obtain this certification in Cybersecurity.
CompTIA Advanced Security Practitioner (CASP+)
This course is for people with advanced Cybersecurity experts who want to progress in technology.
The exam will test you on aspects including domain security, studying any vulnerability in any software, keeping information on cloud storage secured, analyzing risks, Cryptography, and securing virtual platforms.
CASP+ certification can open doors to advanced risk management, architecture, and enterprise security integration roles.
You can become a Technical Lead Analyst, Security Architect, Security Engineer, and Vulnerability Analyst.
Requirements
This exam does not require any official education.
All you need is knowledge of Cyberspace and a minimum of 10 years of working experience within the information technology sphere.
These years of experience must be in diverse practical backgrounds in Cybersecurity.
The Cost
You can enroll in the program and obtain its certification for just $466.
Offensive Security Certified Professional (OSCP)
OSCP is among the best in-demand online certifications for IT professionals.
It examines your proficiency in using high-tech steps to infiltrate the most sophisticated cyber-attacks and generating a well-written report about the attack, its scope, and the supposed outcome.
This certification is a good certification to obtain if you are eyeing positions like;
Threat Researcher
Penetration Tester
Ethical Hacker
Application Security Analyst
Requirements
You don't need to meet any educational requirements to qualify for this exam.
However, you must be familiar with common programming languages like Python, Bash, Linux, etc.
The Cost
The entire program is $999, which is on the high side.
But the benefits far outweigh the disadvantages.
Cybersecurity Program Syllabus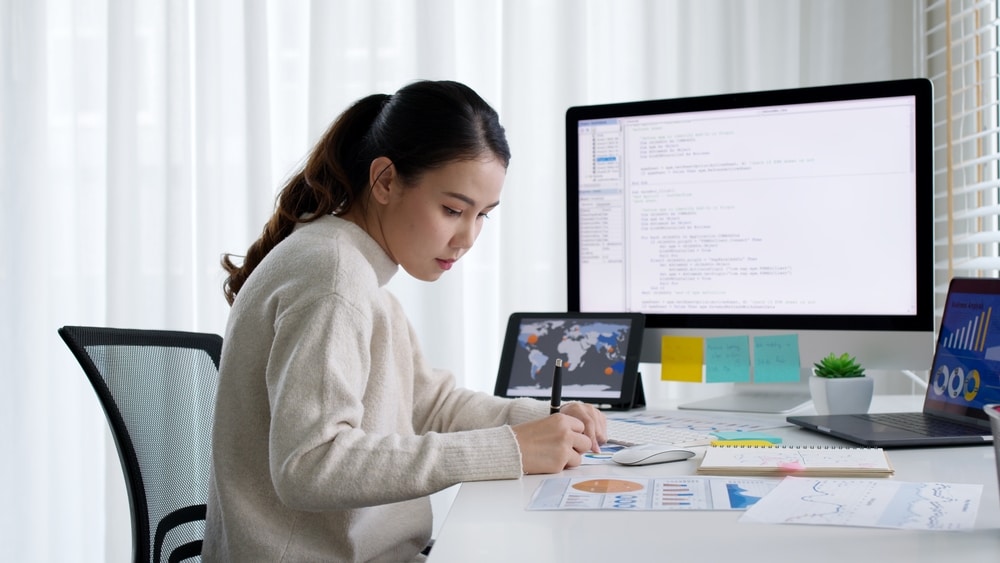 A typical Cybersecurity Course is an exciting program that covers various topics that help students understand the course better.
It entails issues related to cybercrime and security.
The course curriculum equips students with the means of controlling cybercrimes, protecting information shared among people, everything related to Cybersecurity, and how to act in the profession.
This includes lectures, theoretical knowledge, practical exams, and projects.
Government and private colleges usually offer Cybersecurity Courses as full-time courses.
Some of the topics include:
Collection and Processing of Data
Management of Operational Security
Security Strategies
Intermediaries Roles
Economics and Policy Governing Security
Required Skills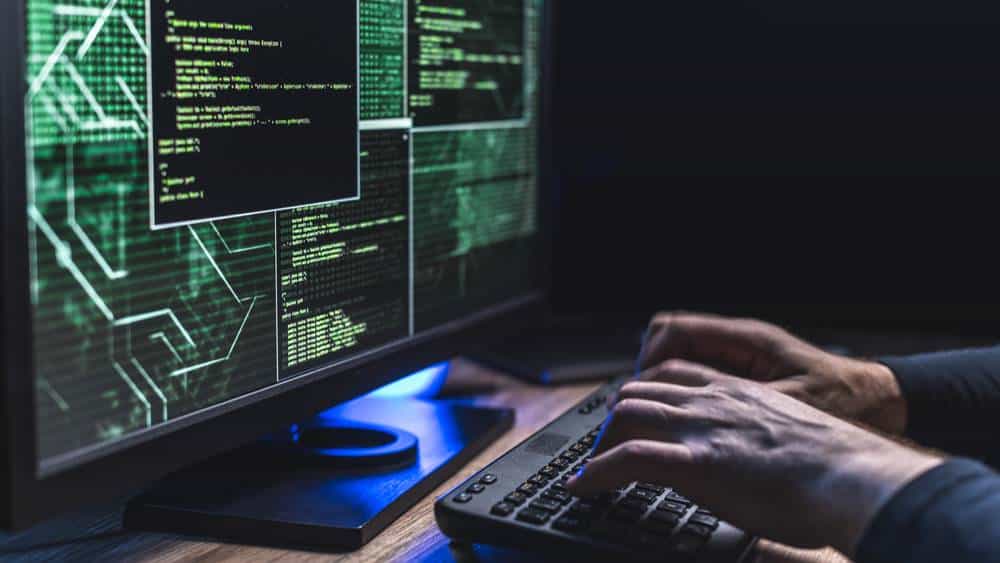 The need for Skilled and Proficient Cybersecurity professionals keeps increasing the development and evolution of Information Technology.
Hence, if you're looking forward to a profession in this field, you must have adequate knowledge of the following points:
Programming
Programming is an essential requirement and skill in Cybersecurity that enables candidates to understand programming language and the possible attacks on the system.
Not learning coding or programming is like trying to adapt to a new environment without understanding the culture.
The more programming you learn, the faster you will learn Cybersecurity online.
Cloud Security
Candidates need this skill to predict and act accordingly in cases with the likelihood of Cyber-attacks.
Learning Cloud Security before enrolling is essential because most organizations use cloud storage to keep their information safe.
Cyber-criminals have modified their attacks by focusing on cloud storage over the years.
Since most courses will teach how to protect information on cloud storage, this is an essential skill.
Risk Analysis
This skill is required to assist candidates in identifying, analyzing, tracking, and handling risks.
Security Analysis
This is a vital skill required by professionals in protecting and securing the information shared among people.
You must also have an affinity for identifying phishing attacks.
Malware and Analysis Reversing
This skill helps professionals take steps to ensure a speedy recovery after a Cyber-attack on a company.
Conclusion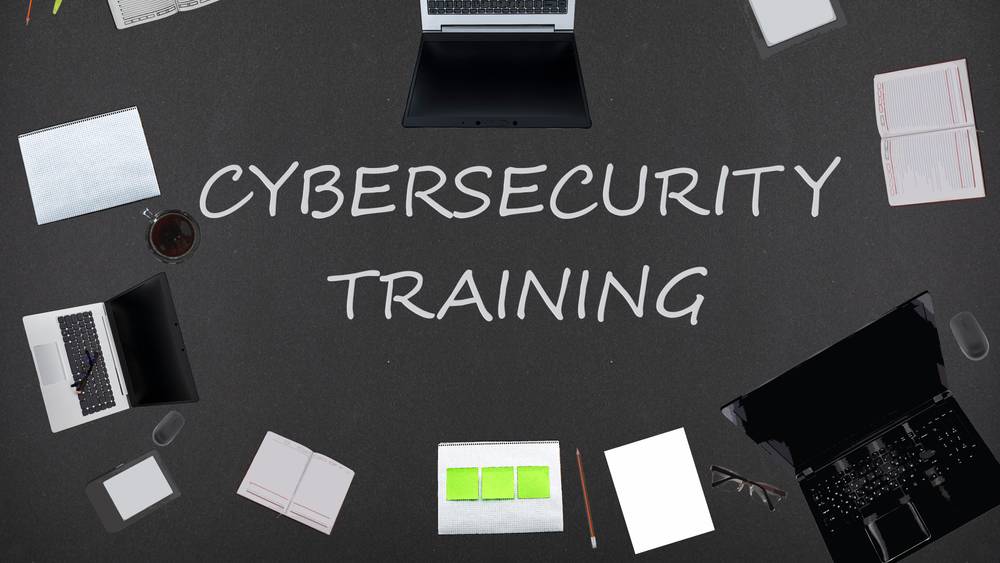 There is an increase in the rate at which individuals and businesses utilize technology, thus increasing the demand for Cybersecurity professionals.
Countless big and small companies are willing to pay experts vast amounts of money to protect their digital assets.
Therefore, this is a good chance for you to jump.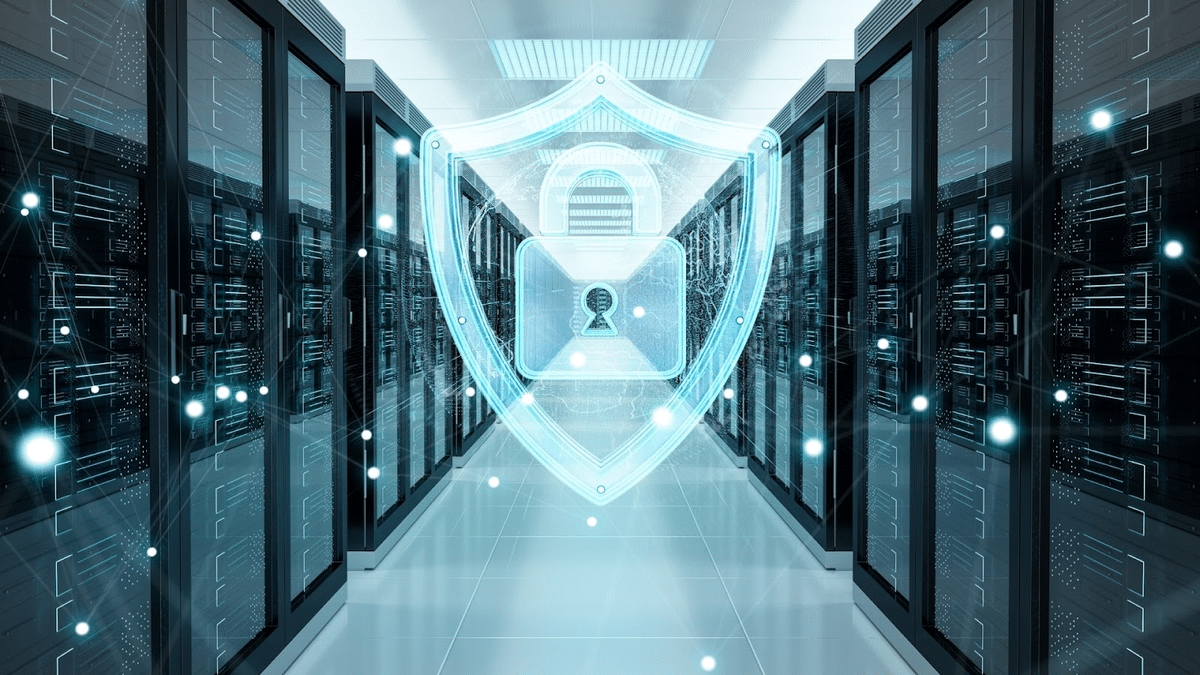 The job prospect is up-and-coming, don't sleep on it if you have a flair for Cybersecurity.
Most importantly, there are many websites and apps (free and paid) you can quickly learn Cybersecurity online, within the comfort of your home, at your own pace.
This is the best way to leverage these courses and achieve your dream of becoming a Cybersecurity professional.
FAQs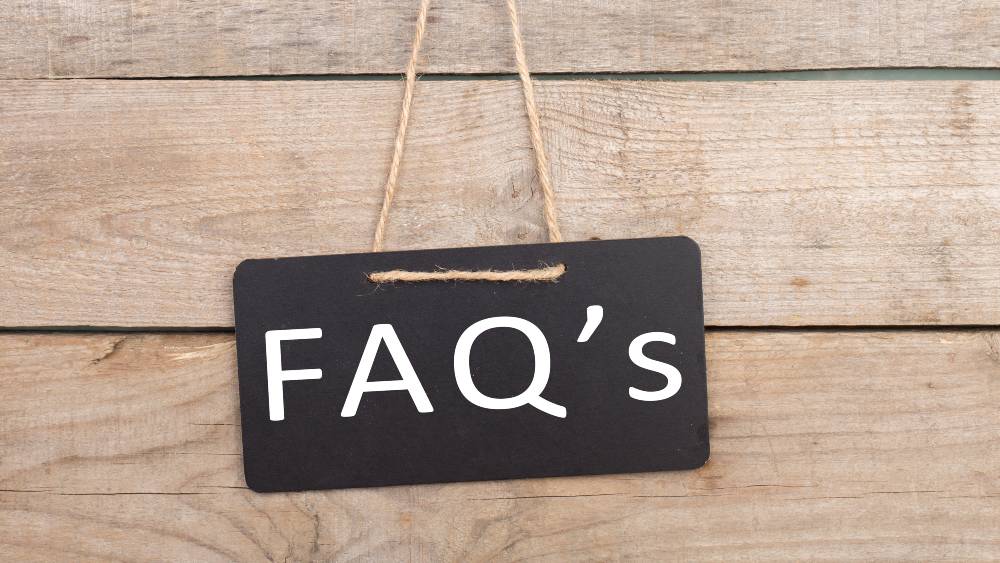 What is Cybersecurity Awareness Training?
Cybersecurity Awareness Training is training that orientates employees of an organization on the various Cyber threats they may encounter and possible actions that can endanger the organization's Cybersecurity.
Cyber Awareness Training assists employees in understanding and identifying Cyber threats, operations, and the proper ways to handle such threats.
What Cybersecurity Certifications must I obtain?
You can get different Cybersecurity Certifications depending on your level (entry and beyond).
They include;
-System Security Certified Practitioner (SSCP)
-CompTIA Security Essential+
-Certified Information Security Manager (CISM)
-Certified Ethical Hacker (CEH)
-Certified Information System System Professional (CISSP)
Most Cybersecurity courses offer certifications to each student.
What are the most crucial Cybersecurity skills?
The most critical technical skills required in Cybersecurity are Coding, Networking and System Administration, Blockchain Security, Artificial Intelligence (AI), Computer Forensics, Knowledge of Operating Systems and Virtual Machines, Network Security Control, and The Internet of Things (IoT).
You also need excellent problem-solving skills to perform to your optimum.
What is risk management in Cybersecurity?
Risk management involves identifying, analyzing, assessing, and managing an organization's Cybersecurity threats.
This process first seeks to assess potential risks that can endanger an organization's data and security, and its security.
Then prioritize and respond to the Cybersecurity risks appropriately and accordingly. 
How often do companies record Information Security (infosec) breaches?
The University of Maryland states that a Cyberattack occurs every 39 seconds.
According to IBM, the more data breach experienced by an organization, the less likely its chance to experience another violation in the next two years.
Also, IBM opines that human error accounts for 23 percent of data breaches.
Do I need to learn Python before taking a Cybersecurity Course?
Yes, you do.
Python is one of the essential and frequently used programming languages by Cybersecurity professionals.
Python performs multiple functions, such as malware analysis, among others.
It's a critical programming language in Cybersecurity.
You also need to learn other programming languages in addition to this for optimal performance.
References