The IT industry is one of the most popular and highest-paying industries in the world, and the sector of web development seems to be incredibly interesting to millions of people.
Finding the right profession can be a hard choice, but if you are sure you can handle programming languages well and that you are a natural talent in all things technology, then you have probably considered getting into web development.
You will learn:
What is a web development
What are web development careers
What are the most popular web development careers
How to start your journey
Without further ado, let's go!
What Is Web Development?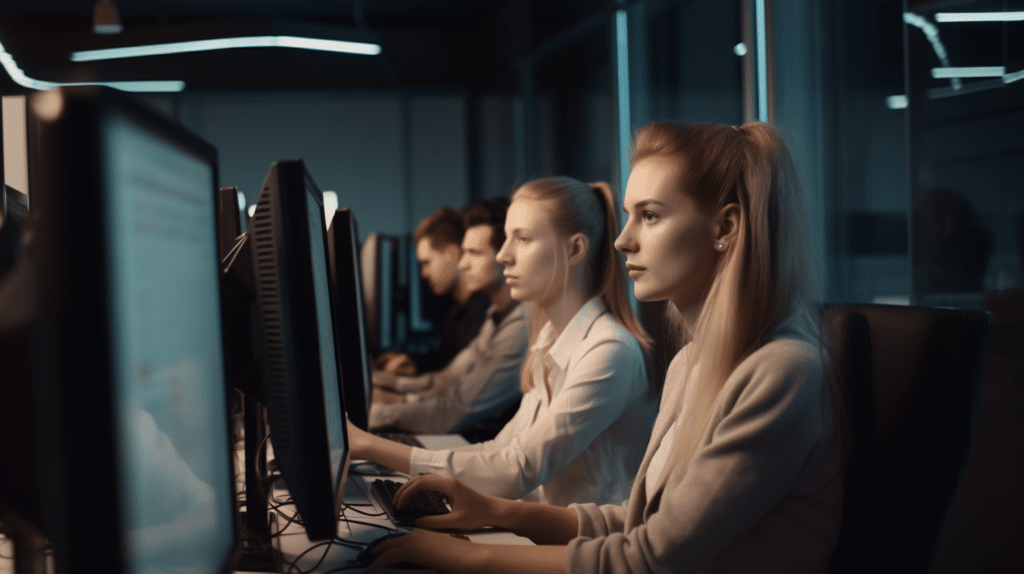 If you have been thinking about getting a career in the IT industry, then you have explored all of its sectors and all of the things they have to offer.
One of the sectors that seem to be the most popular and offers the highest rewards and paychecks is web development, which is needed in almost every area of business and our modern lives.
In case you have heard about it for the first time, then you should know that web developers are here to develop websites on the internet and intranet, depending on the needs and requirements.
They are also responsible for creating applications of all sorts for their clients, and they allow you to be entirely independent, even when you are working in a team.
They always create websites and web applications of all sorts, and in case you also need to do some web design or completely revamp your online experience, you will call web developers to handle it for you.
This vast sector offers plenty of different careers and allows people to experiment with other programming languages and coding languages.
If you are interested in web development but don't even have an idea what web developer jobs are, don't stress too much because we've got you covered!
What Are Web Development Careers?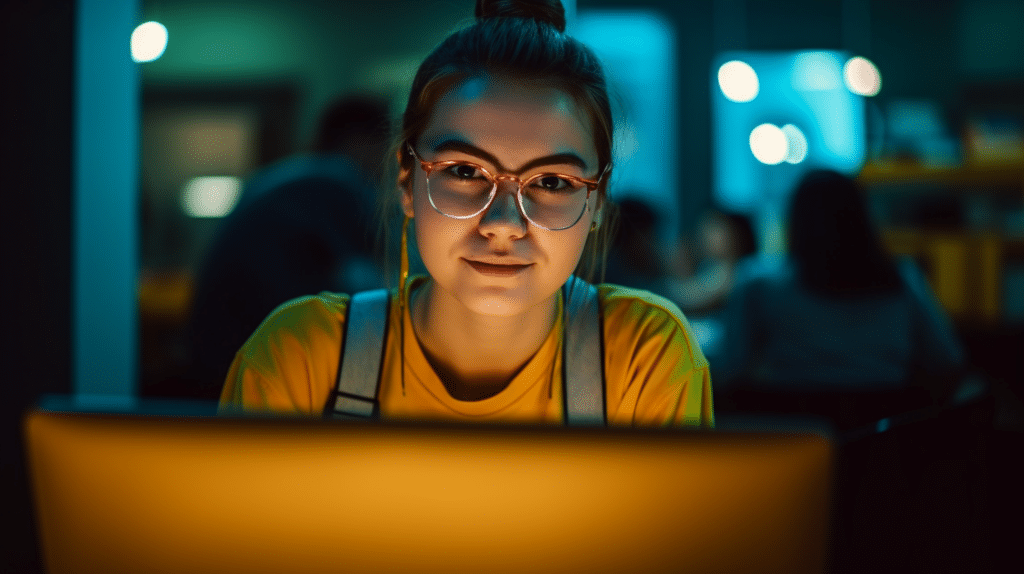 Web development is focused on creating a fantastic user experience, and all people working within this sector are responsible for creating the best online experience.
However, this doesn't mean that one person is covering all areas of web development, and there are several careers in this field that will allow you to experiment with websites, their graphic design, features, and many more things to come up with an original and most enjoyable user experience.
If you want to try out a career in the web development sector but have no idea where to start and what to look up, we can help you out because here, we have gathered all the careers available to those who choose the web development career path.
Technical Support Engineers
Becoming a technical support engineer is one of the most frequent career choices in the web-development sector, and those who complete an associate degree in web development will be able to qualify themselves as one.
However, these individuals don't work strictly in the web development niche, and they are often professionals with high positions in healthcare and telecommunications, where their knowledge is essential.
They are responsible for keeping in touch with people curious about their products and services, maintaining good relationships with business partners, and handling the business side of the work.
Also, if you have some problem with your computer or laptop with their product, you will directly contact technical support engineers because they have a resolution to most of your problems.
One of the essential parts is refreshing and updating the product and service whenever needed and claiming and filing reports made about their product.
They collaborate with the rest of the company and provide valuable insight to help others in the web development sector upgrade their product and service and permanently solve all of the problems people may have experienced on their web pages or their devices.
An entry-level salary in the position of technical support engineer is usually around 64,000 dollars per year, and as the year's pass, you will get a raise.
You don't need to finish a master's degree to get into this role, and the most important thing is to know how to communicate and respond to potential problems.
One of the skills that are also required is being insightful because you will be responsible for all the reports that will get sent to the rest of the company, and your data can significantly impact the development of your device or product.
Web Designers
As the name says, web designers are here to build websites that will provide companies with engagement from real users and consumers, and that will be integrating all aspects of their business in one place.
Their main goal is to produce multimedia websites that will gather everything the client or the company has to offer and help them promote their products and devices with ease.
A good website is a key to a good brand, and you know that everyone who has a business, products, or services to promote is always on the hunt for a good website that will help them impress consumers and buyers.
They are not only coming up with website ideas and designs, but they are also responsible for solving some minor problems that appear in the design and HTML that may interfere with the daily operations of the website or cause the design to change.
This is also the type of IT career you can get into with an associate degree, and the entry-level paycheck is around 50.000 dollars per year.
UX Designers
If you have completed bachelor's degrees and have decided to invest both time and energy into your education in terms of web development, then you have probably been thinking about the career of a UX designer.
This is one of the most popular career paths among people in the IT industry and web development, and even though it is quite a new career, there are millions of excellent professionals worldwide.
UX designers will improve the effectiveness of hardware and software and allow users to have a much more pleasant experience.
It improves the software in terms of usability, functionality, and accessibility, making it more exciting and valuable from a user's perspective.
They are the ones who determine product goals and are in constant communication with those working in software development, programmers, software engineers, and project managers.
One of their primary responsibilities is building wireframes, conducting focus groups, and testing prototypes, and they will make modifications to the website or the product when needed.
They also come up with templates of potential features or additions to the device, and they need to be proficient in CSS, HTML, CAD, and Adobe Suit if they want to create good things.
Even though most of this work is individual, they still need to be good team members because, without the rest of the company, none of those ideas could be realized in real life.
UX designs also tend to have some of the highest salaries, and they usually start at 75.000 dollars per year.
You will need to go through a bachelor's degree where you are taught about internet systems, Java Script, No Angular, and many different programs to help you realize how web stack works.
Front-End Web Developers
Front-end web developers are also responsible for the user interface and website design, but they usually deal with the client's work and all the features and functions that can be added to the application or the website.
They are always working closely with UX designers and graphic designers to make sure their creation is visually exciting and appealing so that it can attract consumers and buyers.
Front end developers are also in charge of the information displayed on the website, and they make sure everything is arranged in the desired manner.
One of the most complex parts of their jobs is being able to translate one coding language to other browsers, devices, and platforms with the same success.
They also need to have a bachlero's degree and a full-on proficiency in most programming languages to provide the highest quality experience.
The salary for front end web developers (full time) tends to be the same as that of UX designers, so it is usually around 75.000 dollars per year.
Web Developers
Web developers are those who have full-stack knowledge and competencies, and they are always people who have completed a bachlero's degree where they have learned about internet architecture.
A successful web developer is a master in HTML, CSS, php, sql, different programming languages, and Java Script. They often work with ruby on rails and other web development tools.
They are trained to operate within every programming language, but they usually complete a specialization in one of them.
Those who have completed a web developers course and have excellent problem-solving skills, and can operate within different programming languages are always able to work both as front-end and back-end developers.
Web developers are usually able to prosper within every language and project, and they often don't work in companies but are instead there as part-time consultants or have their own freelance companies where they handle multiple more prominent clients at the same time.
Those on a web developer career path can become independent pretty soon, so you will see that most of them are actually in web producing and coding websites for hundreds of clients.
It is also one of the web development jobs that provides you with the most freedom, so if you are interested in jobs related to web design and development but none of those professions we have mentioned above doesn't seem to work for you, you may want to pursue web designer career or web developer similar professions.
They tend to have similar salaries as UX designers and front end web developers, so the entry level paycheck for this position is around 73.000 dollars per month.
Software Programmers
In case you are someone who is here with a mission to create a huge career in web development, then you have probably considered becoming a software programmer.
Becoming a software programmer takes time and energy because you will need to complete a master's degree to become eligible for it.
However, software programmers have some of the most challenging jobs in the web development industry, and they create all sorts of software by using programming languages like C++, Python, or Assembly.
If you think who people who come up with computer programs and create them from scratch, you can be sure those are software programmers.
They are constantly creating a blueprint for computer programs, and they are working in large teams to establish complete programs.
While some of them are here to fill out the general position of software programmers, you will also see that thousands of them are specialized in the fields of video games or financial technology.
They are the ones who always stand out on the market, and they are needed in all industries you can think of, so they are frequently working outside of the IT niche.
This is also one of the highest-paying web development jobs, and your entry-level paycheck can be anywhere from 78 to 80.000 dollars per year.
Software Engineers
Even though the name of the position is quite similar to that of a software programmer, software engineers do have a bit different jobs.
Software engineers are responsible for most of the web design development, and they are not only dealing with web design jobs but also with testing, development, and the overall maintenance of software applications on our computers or mobile devices.
They are applying regular engineering principles to this software and trying to solve potential problems with the applications we use all the time.
Evaluating software and its features is one of their most important tasks that can determine the future of those computer systems.
They are also constantly testing different codes that can help create a better experience on the applications and websites.
As you can see, they are responsible for a large number of things, and they do different control areas of our experience, so their job is not an easy task to do.
Their entry-level salary is quite similar to that of a software programmer, so you can expect an offer of around 80.000 dollars per year.
Senior Web Developers
As you can see, once you upgrade your knowledge, finish a master's degree or start ranking higher in your company, you can become a senior web developer.
You are required to have more education and qualifications than other web developers around you, and one of the main jobs of a senior web developer is to train other younger and less experienced ones.
These people tend to organize sort of a Bootcamp for other web developers in their company, and they are leading the consulting teams too.
Also, they will be required to oversee the work of design teams and other developers, and they will need to identify new needs and requirements of their users and buyers.
They are here to coordinate the work across the company and create deadlines for the projects, helping the company and the team work well in all situations.
As you can suppose, the web developer salary for senior web developers is a bit higher, and they can expect to get around 90.000 dollars per year, which is a considerable amount in comparison to junior ones.
Back-End Web Developers
Even though you would think that there is no way there could be more versions of developers in this industry, we also have back-end developers who are here integrate the ideas and the logic of front-end web developers.
They are mostly required to handle web services and write APIs that are used by other front-end and mobile app developers.
Back-end developers will also need to build the so-called libraries to keep all the information from the beginning of the company accessible to everyone.
Sometimes they will also need to deal with cybersecurity in computer science and integrate the protection programs into their data and apps.
They make sure everything in the framework of the mobile app, website, or e-commerce platforms is working smoothly and are responsible for integrating all of the pieces perfectly.
Their salary is usually around 75.00 dollars per year, but if you are a back-end developer who knows several programming languages and is experienced, you can expect to earn up to 100.000 dollars.
Mobile Application Developers
As the name says, all of the mobile apps we use on a daily basis need to be created by a specific professional, and that is why we have mobile app developers.
These people are required to build all sorts of apps from scratch, creating the design, the algorithm, and implementing programming codes that will enable them to work well.
They are setting up the fundamentals of the app, but they also need to deal with some server-side problems that may occur over time.
Once someone creates a mobile app, they will usually continue working on it as long as the app exists because their team is the one that knows everything about its web design & development.
Depending whether you are creating apps for Android, iOS, or some other mobile apps, your paycheck can be anywhere from 80.000 dollars per year up to 120.000 dollars.
How To Start Your Career In Web Development?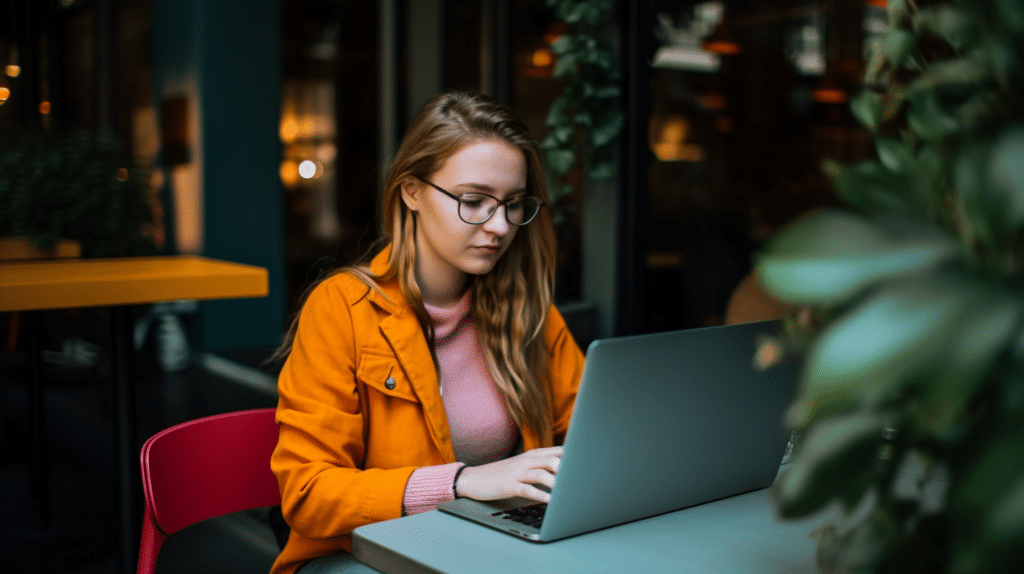 A career in any IT sector is something millions of people worldwide are desiring at the moment, and it seems like everyone in the job market wants to become a software engineer or UX designer.
However, starting your career in web development is not that easy, and you can't learn all those coding and programming languages at home and expect to start earning thousands of dollars.
Becoming a web developer takes time and education, and pretty much every single university in the world offers some sort of web development degree.
When pursuing a web development degree, you will be able to learn plenty of useful information, learn how to handle different programs and programming languages, and learn how to code and do basically whatever you want with web design.
What you will focus on later in your career depends on your personal preference, so you can focus on Python, Javascript, or some other programs and find a career that revolves around that.
Every web development degree is pretty much similar, so no matter what you did at university, you will usually be able to easily switch from a software engineer to a full stack web developer and similar positions.
Even though great education, problem-solving skills, and working under pressure are a requirement, you will also need to love coding and working on your computer.
Those who have the most success in the web development niche are those who are ready to learn all the time and improve their knowledge and skills on any given occasion.
Starting your career shouldn't be that hard if you already fill out those requirements, and if you have finished a bachlero's degree elated to web development, you should find your job easily through networking.
However, even if you don't, you can always talk to some startups and some web development companies that are not that well-known and see if they may be offering something interesting to you.
You will be surprised that even media companies, healthcare and pharmaceutical services, telecommunications, and plenty of other industries are looking for database administrators, UX designers or simply project managers who have a degree in web development.
Almost every industry is looking for some sort of web developer, so all you need to do is take some time and explore what jobs are available to you.
Can You Advance Your Web Development Career?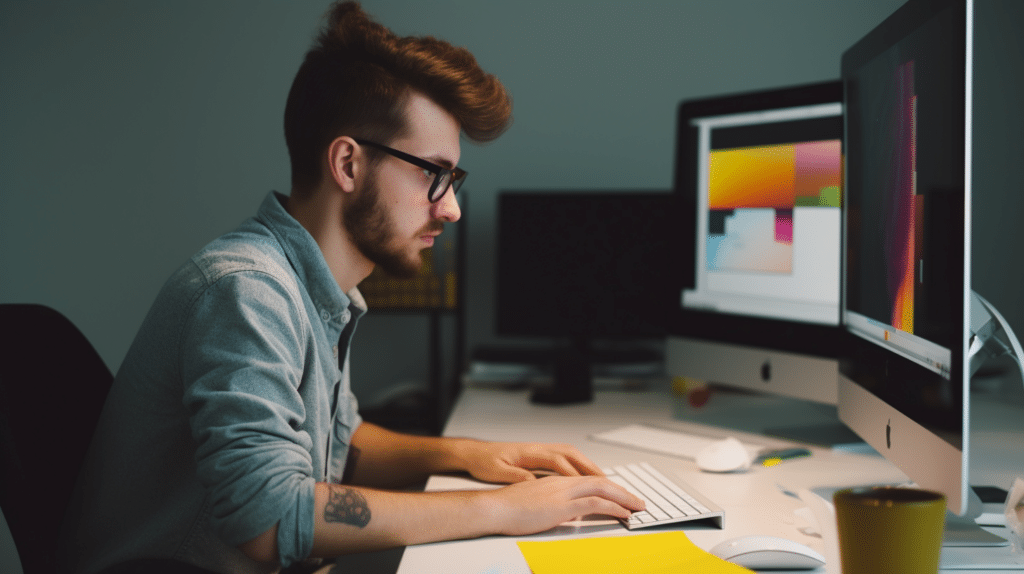 Becoming better is something everyone can do, especially if they are pursuing a web development career, no matter what sort of sector they are willing to work in.
The world of web development and web design is changing every single day, and even if you think there is nothing else to see or learn, you will realize that new skills and features are appearing every single day.
If you have completed a bachlero's degree, you can always upgrade your knowledge by pursuing a master's one, but this isn't always a need, and you can advance in your career even without it.
As you probably know, those who spend enough time in a company and who work a few years to create better results, products, and designs will eventually be offered a better position and will get the opportunity to expand their knowledge through different courses and bootcamps.
Advancing in your career is something that can happen every single day if you are eager to work and learn, and you don't need to have too many connections to do it.
One of the things that can also make a huge impact is always interviewing for new jobs, even when you are 100% satisfied with your current one, because you never know when a better position or salary can come up.
I would suggest you believe in yourself and dedicate some time to improving your skills and building knowledge, especially in things that seem to be getting even more and more relevant these days, and you will be able to advance quickly and successfully.
FAQ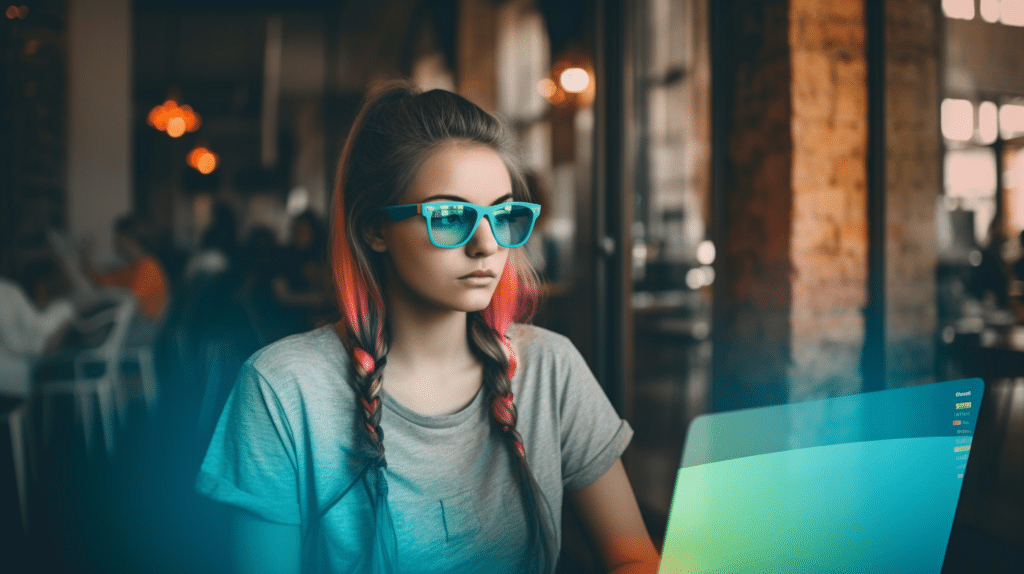 Is Web development a promising career?
Yes, web development is a great career, and any sort of job related to web design, software engineering, and similar positions are quite good options for a career. It has the biggest growth in the last 10 years.
Are web developers in high demand?
Yes, web developers are quite high in demand, and by the U.S. Bureau of Labor Statistics, it is expected that the web development market will rise by 9% between 2019-2029. That's about double the percentage of other occupations.
What is the average salary for a web developer?
The average salary of a web developer depends on your position and years of experience, but it can be anywhere from 50.000 to 120.000 dollars per year. High-end web developers often make their own product and turn 120.000 dollars into millions instead.