Hello, dear readers. Welcome to our insightful article on Web Designer Careers!
In this article, you'll learn about Web Designer paths and advancement options, Web Designer employer and workplace, and the pros and cons of becoming a Web Designer.
Here is an overview of what you'll learn about:
Web Designer Career paths and advancement
Typical Web Designer employer and workplace
The main reasons to consider a Web Designer Career
The Cons of a Web Designer Career
Let's jump right in!
Web Designer Career Paths and Advancement Options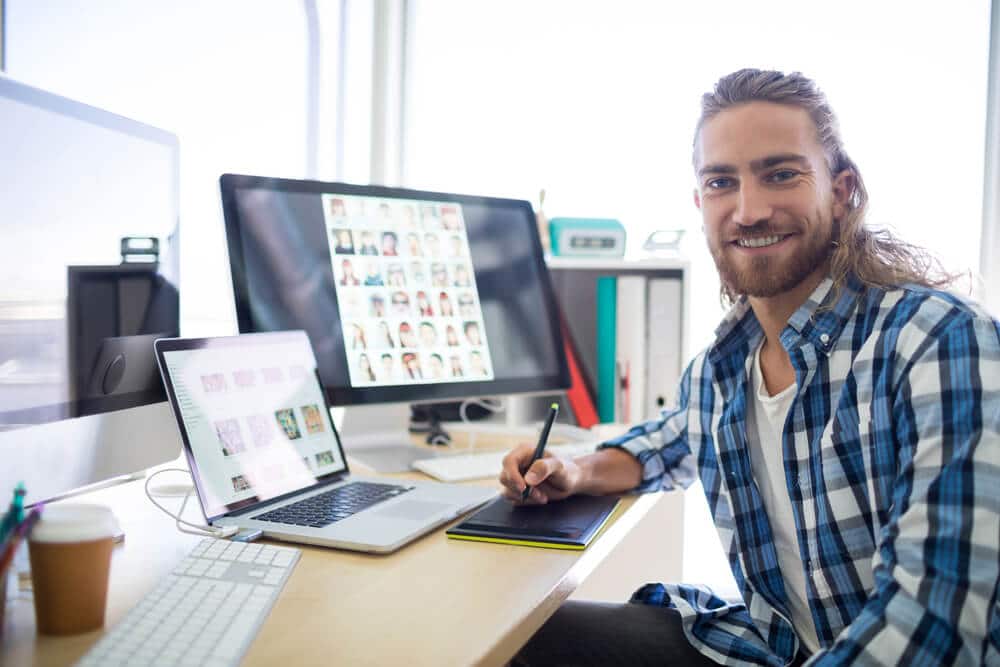 When starting out as a Web Designer, there are several career paths you can choose from.
Here are the main two:
Employed Web Designers
You can choose to work for a web design company, a corporation, or an agency.
With full-time employment, you are signing up for a steady income stream.
Employment also comes with stability and security.
Your supervisor will assign you projects whether you like them or not.
Your journey as an employed Web Designer starts as an intern or a junior-level employee.
At the entry-level, you have very few responsibilities.
Most of the time, you are shadowing an experienced Web Designer.
This is your chance to learn the technical skills you are yet to master.
If you are not proficient in one or more programming languages, say, HTML, CSS, or JavaScript, shadowing an experienced Designer is the best way to learn.
Further, you can work with others to grow your soft skills.
A year into the profession, your website design skills will grow exponentially.
At this point, you'll be assigned projects to complete individually, but they'll be approved by a senior Web Developer first.
Additionally, there are high chances you'll be part of client meetings, the perfect opportunity to enhance your technical, presentation, and communication skills.
A few years in, you'll be on your way to becoming a Senior Web Designer.
As you gain more experience, you'll be free to complete different clients' projects without supervision.
You'll work as part of a team and often present project progress to stakeholders and Project Managers.
As your know-how advances through the years, you can take up managerial positions, be a recruiter, spot talents early on, and hire Web Designers with expertise, or Lead Design Teams.
At the helm of your career, you may become a Senior Manager or Creative Director.
To sum up, employment gives you the opportunity to climb the career ladder to the top ranks.
Successful Web Designers are paid exceptionally well.
They also have benefits, which increase as they gain more experience.
The same is true of their salary.
Self-Employed Web Designers
The next option is self-employment.
Self-employment takes up the form of freelancing.
Freelance Web Designers have it the same, if not tougher, as entry-level employed Web Designers.
These tech professionals may work for an individual or a company.
Their job description comes with the freedom to choose projects, but it's less stable, especially when starting.
Freelance Web Designers must have an established list of clients to enjoy a consistent income, something their employed counterparts don't have to worry about.
They apply for web design jobs online but perform their duties remotely without ever meeting the client.
Freelancing is enticing because you can set your own schedule, choose the projects to apply for, and learn a lot along the way.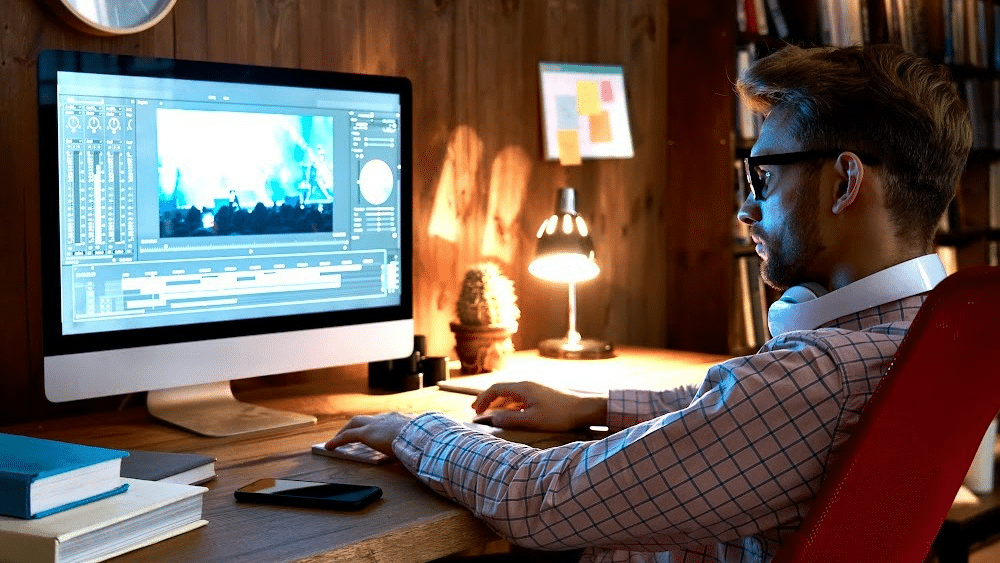 To truly be marketable as a Freelance Web Designer, you have to cast your net wider.
That means learning and being good in in-demand skills like graphic design, SEO, interface design, and tools such as photoshop, illustrator, and Dreamweaver.
Later in your career as a freelancer, you can create a fully-fledged web design, software development, or even a digital marketing company.
You can also create an agency and equally provide employment opportunities.
Freelancers make the most in the tech industry.
That also means it comes with twice as much work and commitment.
Typical Web Designer Employer and Workplace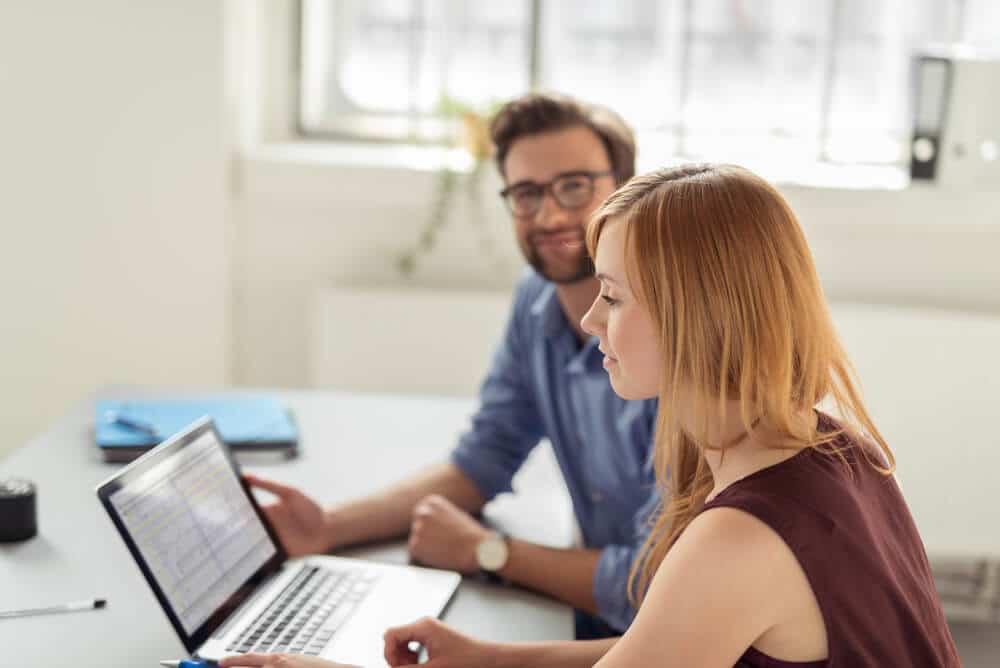 Web Designers can work in a wide variety of setups.
They are typically employed by information technology (IT) consultants, specialist web design companies, software companies, and large corporate organizations.
In these setups, they may work in the advertisement or digital marketing department, reporting to accounts, operations, or project managers.
Their tasks may cut across the different projects geared towards enhancing the company's brand.
Further, Web Designers may work for a non-profit, startup, or large organizations such as publishing firms or e-commerce companies.
In these work environments, they are most likely to work in the IT or marketing department, reporting to the head of communication, development, or design.
They may also work in finance, travel, healthcare, and education, helping with the design work to increase the companies' visibility online.
Lastly, their skills may also thrive in technical writing.
When it comes to the workplace, it depends on where the Web Designer works.
Designers working for larger companies that solely rely on their web presence for the business to make a profit may take a more traditional approach.
That means official wear is the order of the day.
They are most likely more drawn toward a closed office setting.
On the flip side, most web design startups have a contemporary office setup.
An open office is great for sharing inspiration and ideas with other creative minds.
In such a setup, Web Designers are most likely to have a casual dress code.
Lastly, suppose a Web Designer is a freelancer.
Their home-office setup is solely up to them.
They can arrange it as they see fit.
The Main Reasons to Consider a Web Design Career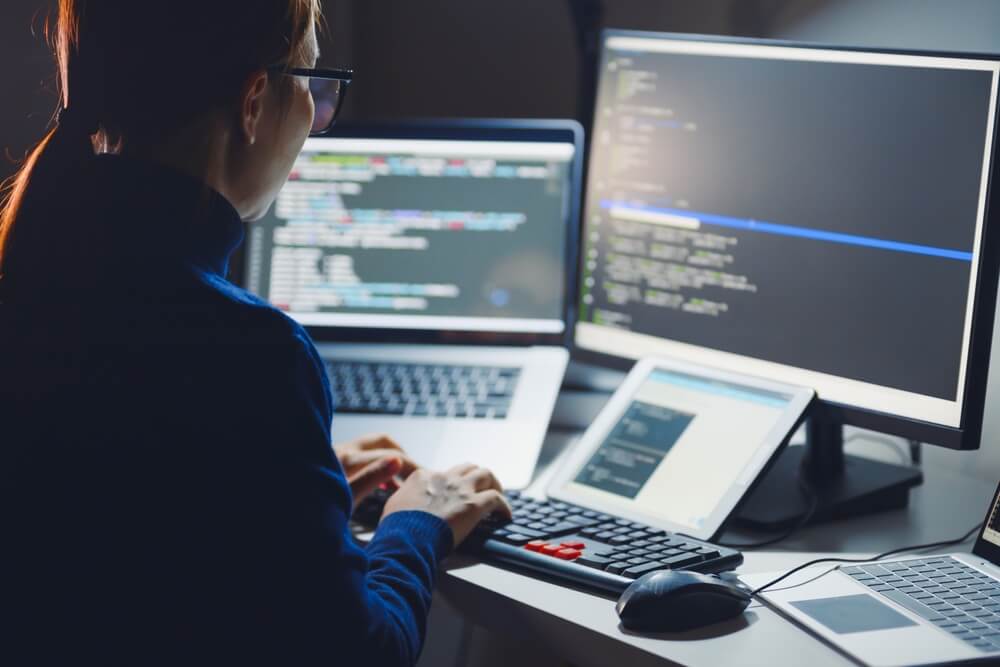 Web design is an impressive career with loads of perks.
If you are considering getting started in this industry, here are some reasons why you should go ahead with your choice.
Work in an Ever-Growing Industry
It's no secret that the tech industry is ever-growing.
More and more businesses are transitioning online as websites are becoming a mandatory requirement.
Businesses that are already online want to keep their websites looking fresh.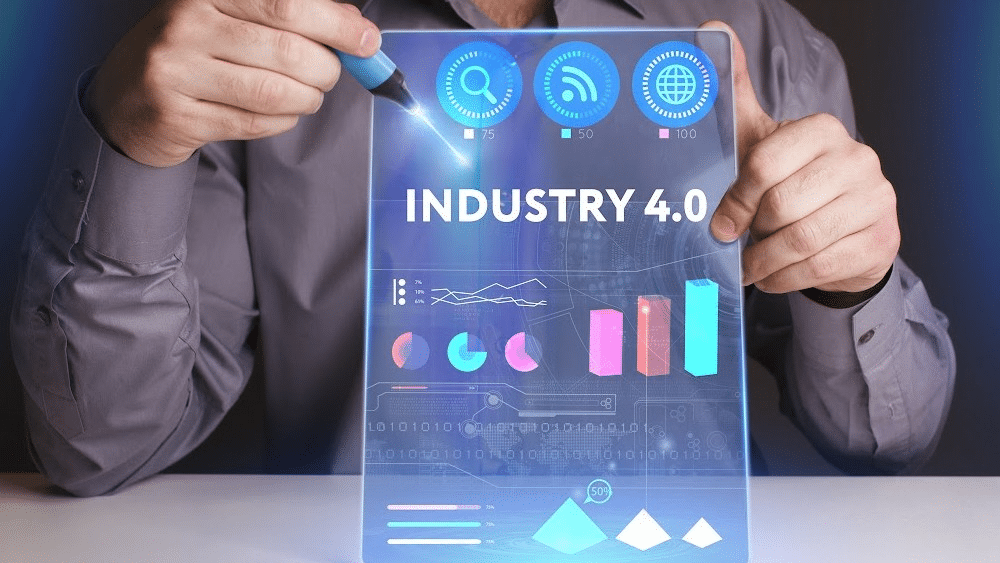 For that reason, the demand for Web Designers is rising by the day.
According to the Bureau of Labor Statistics, it is estimated that Web Developers, Web Designers, and Digital Designers' employment will rise by 13% between 2020 and 2030.
That's impressive growth!
This profession is growing faster than the average growth rate for other occupations.
So, if you are weighing if they'll be employment opportunities by the time you are done with your associate degree or a bachelor's degree, you need not fret.
Many opportunities await you.
Be Independent
The one thing that truly makes Web Design an impressive career is the ability to work from anywhere.
You can work remotely, whether you are a freelancer or employed by an organization.
With a stable internet connection, a programmer can deliver their project, collaborate with team members, and conduct meetings with clients.
The self-employment option allows you to handpick the clients you want to work with.
You can set your rates and the schedule that works for you.
Again, you can decide to niche down and specialize in designing websites for particular businesses or industries.
You can work on your own terms as long as you meet clients' needs.
Feed Your Creative Side
Whether you are into web pages or app web design, you'll have the opportunity to explore your creativity to the fullest.
Web design focuses on color schemes, typography, graphics, and many visual elements that make a website appealing to the eye.
You can stretch your imagination.
There's nothing like boredom in web design, as every project requires something unique.
Your creativity is tested over and over again, and you keep learning in the process.
At the same time, exploring your creativity will lead you to work with sophisticated tools as you advance your knowledge.
You can explore newly launched front-end development tools, content management systems, etc.
Web design gives you the opportunity to continuously explore your potential to the fullest.
Work on the Web
Web Designers work on the world wide web day in and day out.
They are the link between Back-End Developers, Front-End Developers, and web visitors, ensuring a great user experience.
Web Designers ensure that the first impression a potential client has about a business, which is often online, is unforgettable.
Working on the web to hold the audience's attention is exciting.
They shape how people interact with the website.
Still, as the industry constantly changes, they stay up-to-date with new practices and emerging trends to deliver nothing short of the best.
The Cons of a Web Designer Career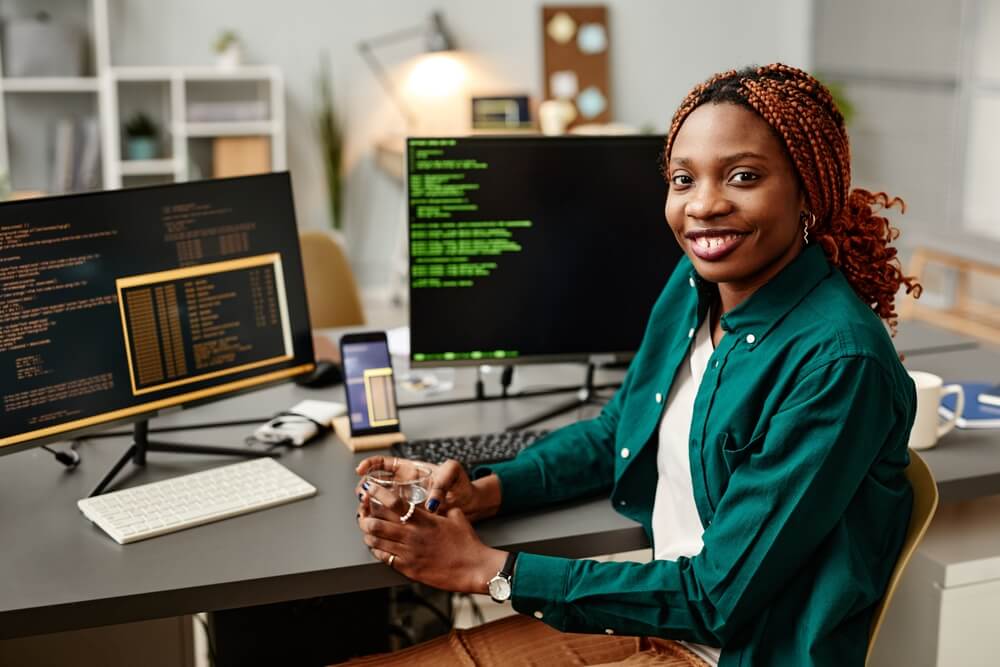 As with everything in life, anything with an advantage has a disadvantage.
So, we don't want to blind you to the positive aspect of web design only.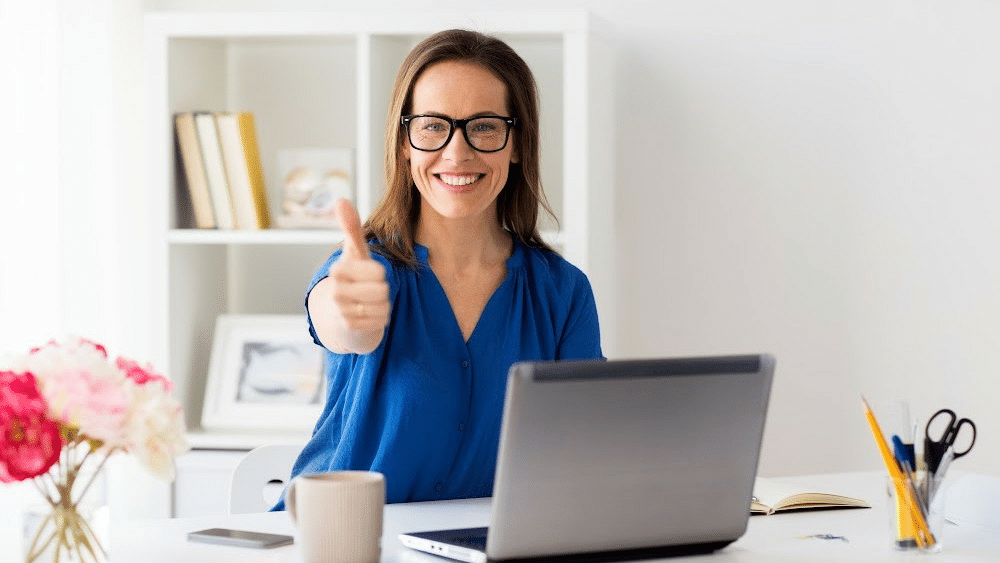 We want to give you honest insight into its cons so that you can make an informed choice about whether it's your dream career.
Long Working Hours
Web Designers work long hours.
Sometimes they may be forced to put in extra hours, including evenings, weekends, and nights.
If not careful, a Web Designer can work seven days a week.
These long hours rob them of their social life.
The job can quickly spiral into a nightmare.
The only way out is to work with a schedule, especially for Freelance Web Designers.
Constant Learning
With web design, the learning never ends.
Technology keeps evolving, and the internet also changes.
That means Web Designers must be up-to-date with the new changes in coding, user interface, and user experience design to meet clients' needs.
Staying on top of the trends gives Web Designers an edge when searching for jobs and even delivering clients' projects.
Though it's advantageous, the ongoing education that never ends can be cumbersome.
It requires time, commitment, and sometimes paying for new courses.
Sedentary Job
This job involves sitting behind a computer for several hours.
There are many health problems associated with this kind of work.
Many Web Designers experience neck and back pain and eyestrain.
Sitting for too long also leads to fatigue.
These problems may seem small, but if not taken care of can bloom into severe illness or long-term complications.
So, most Web Designers use a stand-up desk or back stretches to minimize the risk.
Conclusion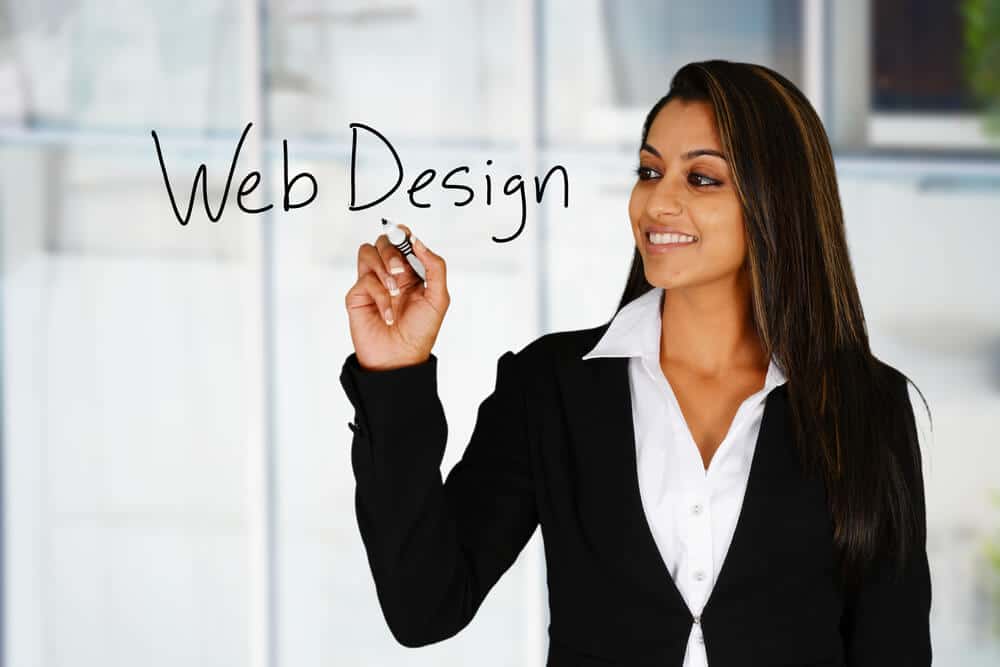 A Web Designer Career allows you to explore different career paths and advance your career in several ways.
Your employment options are limitless since you can work in any industry.
Your workplace will solely depend on your form of employment.
Depending on the work arrangement, you may work remotely or in an office.
All in all, web design is an excellent career with many advantages.
There are also a few disadvantages ‌you would want to look into before you get started.
That said, we hope you now have a clear picture of what to expect in a Web Designer Career.
FAQs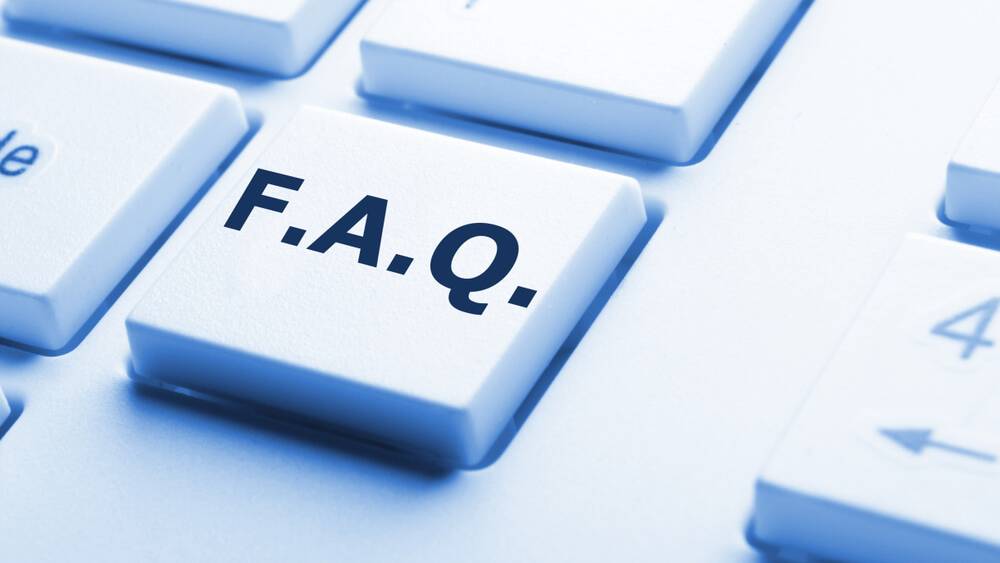 Is Web Design a good career?
Yes. It is.
The earning potential of Web Designers is high, given that the entry-level salary is around $44,698.
The career growth projection is equally impressive as the rate of job opportunities for Web Designers is growing faster than in other occupations.
Lastly, it's a highly satisfactory job.
What career cluster is Web Designer?
It is in the information technology cluster.
Other careers in this category include programming, information support and services, software development, network systems, and interactive media.
What does a Web Designer do?
Web Designers work on the visual design of web pages.This involves using graphics, pictures, and videos to create responsive designs that appeal to users.Web Designers are experts in UX and UI design.Their job is to ensure websites provide the best user experience.
What qualifications do you need to be a Web Designer?
– Experience in UI and UX design
– Knowledge of programming language: CSS, HTML, and JavaScript
– Proficiency in Adobe Creative Cloud: Dreamweaver, Photoshop, Illustrator InDesign
– Experience in website design compiled in a portfolio
– Comprehensive knowledge of graphic design
– Background education in computer science, website development, or web design
What kinds of jobs can a Web Designer get?
There are many jobs for Web Designers.
They can work as:
– Front-End Developer
– UX/UI Designer
– Freelance Web Designer
– Web Developer
– User Experience Developer
– WordPress Developer
The job titles may vary, but the goal remains the same.
Web Designers work toward promoting a website's functionality while still maintaining its visual appeal.
Is there a high demand for Web Designers?
Yes.
Web Designers are in high demand.
According to the Bureau of Labor Statistics, the demand for Web Designers will increase by 13% between 2020 and 2030.
This translates to 17,900 job openings annually.
Web Designers' job growth is faster than the average for most occupations.
What are the advantages and disadvantages of a Web Designer?
The advantages include:
– The tech industry is ever-growing, giving Web Designers room to grow too
– The independence that comes with working remotely
– Explore your creative side
– Work on the web
The disadvantages include:
– Long working hours
– A sedentary lifestyle that may lead to problems
– Constant learning
What is the difference between a Web Designer and a Web Developer?
A Web Developer builds and maintains a website.
Their work on the core structures of a website that make it functional.
Web Designers work on a website's usability, layout, and visual design.
These professionals are creatives who leverage their creativity to create visually attractive web pages.
References