Welcome to an interesting and explosive read on Product Design vs UX Design!
This article explains the differences and similarities between UX Designers and Product Designers.
At the end of this read, you'll understand the relationship between UX and Product Designers.
We'll focus on these main issues:
Advantages of UX product design
Key differences between Product Designers and UX Designers
Similarities between Product Designers and UX Designers
Product Designer vs UX Designer salary
Let's hit the ground running with this interesting discourse!
Overview of Product Design vs UX Design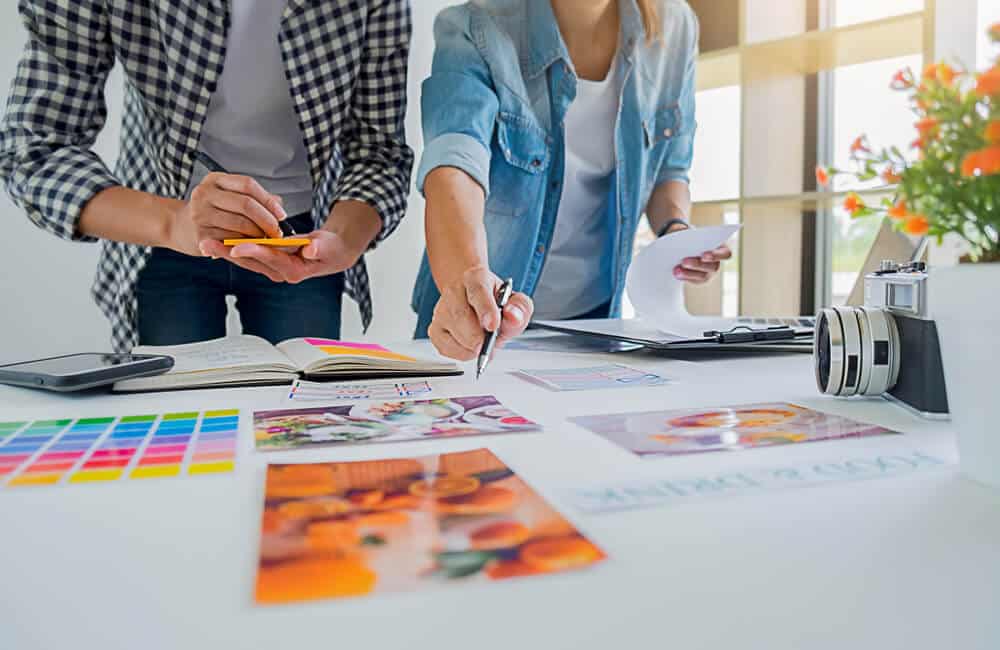 Some people erroneously assume that UX Design and Product Design job titles are two redundant job titles.
However, they have unique focuses on product management or development.
The increasing design roles in the digital design industry have made it unavoidable to discuss the relationship between Product Design and UX Design.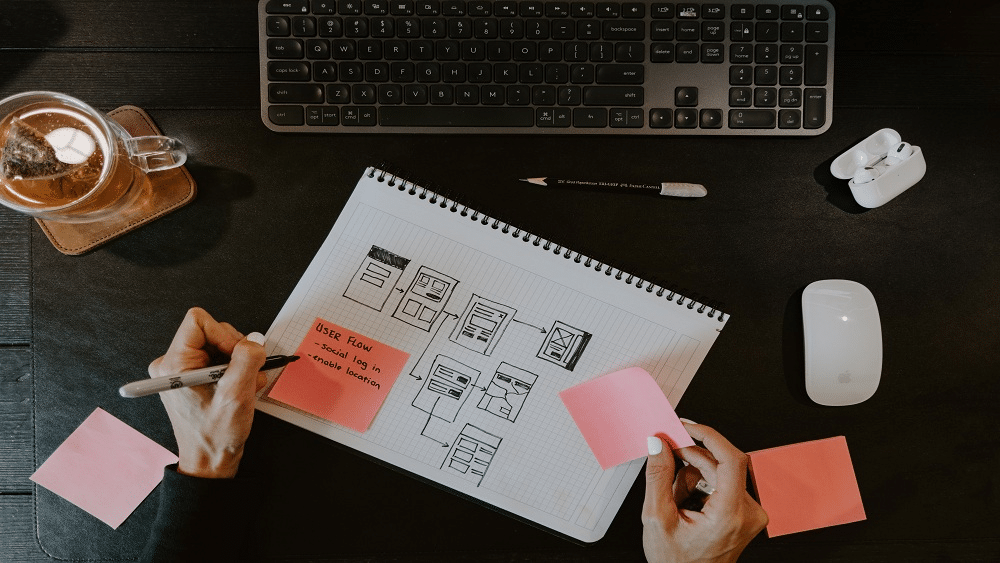 There are two divergent opinions on this issue: those who argue that these two roles are entirely different and those who believe there's no clear-cut difference between Product Designer and UX Designer.
Our stance: there are glaringly some overlapping features in these roles, but if they were squarely equal, there wouldn't have been two different job titles for them.
Theoretically, UX Designers and Product Designers perform similar roles; that's why people can use the two roles interchangeably.
However, the differences become clearer when you analyze different product design processes, priorities, and thinking.
This piece will explain the differences and similarities between these titles to help resolve the age-long confusion.
The question we intend to answer is: "Is Product Design the same as UX Design?" or "Is Product Designer the same as UX Designer?"
The Importance of UX Design and Product Design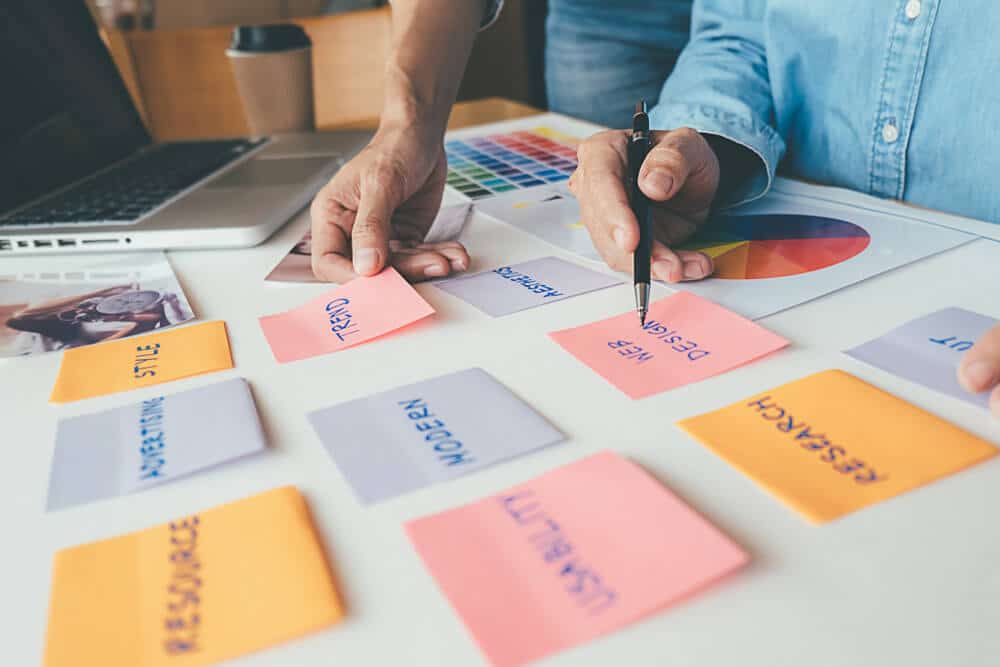 Probably, you're reading this piece because you want to decide which way to go; whatever your decision is, you can never be wrong because they're great career paths.
However, you'll make an informed decision when you know their high points.
Pros of UX Designers
Essentially, UX Designers are preoccupied with user satisfaction; they ensure their product gives a unique user experience.
They continuously enhance the accessibility and usability of their products for improved user interaction.
UX Designers are often people-centered in their product design process; they assume control of the design thinking process to create the desired product.
Prototyping and usability testing are integral to knowing a user's mindset; UX Designers ensure product optimization for a positive user experience.
UX Designers are in high demand and well-paid because of their seamless design experiences.
UX Designers can also collaborate with other professionals to create different products.
Despite its demanding nature, this role comes with countless opportunities to grow.
UX design is the best professional path for anyone who wants to understand the functionality of modern technology.
Human and computer interaction models are ever dynamic and influence your psychology; hence, UX design helps you understand business needs and how to make an impact.
This role centers on user research, understanding their business goals, and creating a seamless customer experience.
User research and business goals help UX Designers build wireframes and prototypes showcasing new features before deployment, giving insight into what could eventually increase revenue streams and customer conversion rates.
Pros of Product Designers
Product design entails building physical and digital products or goods.
It's a research-based process that is concerned with the user's experience.
Product design is associated with creating apps, software, and other digital products in the IT sector.
However, it can also mean industrial design, such as creating electronics, bulbs, and furniture.
We can liken a Product Designer's role to a Full Stack Designer due to its flexibility.
An ideal Product Designer is into project management, coding, UX/UI, and problem-solving.
They resolve challenges that arise at the initial stage of a design process.
They devise new products that solve a mirage of issues in an impactful manner; problem-solving is the core of product design.
Besides production—business strategy, UI design, and information architecture, Product Designers also liaise with creatives and the product team to create impactful projects.
They're highly valuable to employers because they can adapt to any situation and give the desired results.
Differences between Product Designer vs UX Designer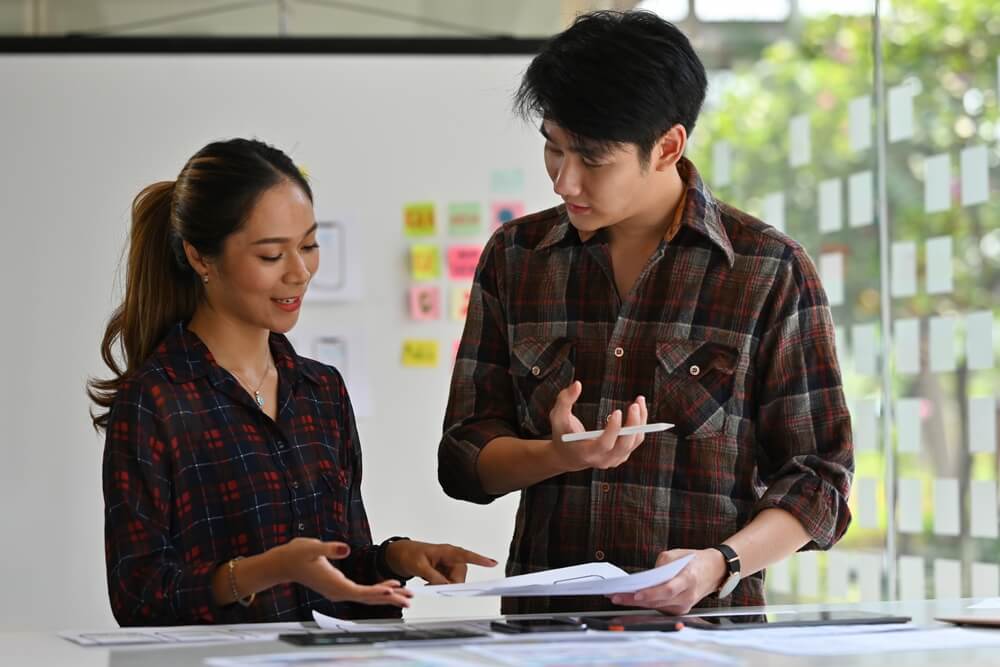 In this segment, we'll focus on how product and UX design roles differ to make this discourse clearer.
A UX Designer is often concerned about the usability of a product, while a Product Designer thinks of its convenience and relevance to the economy.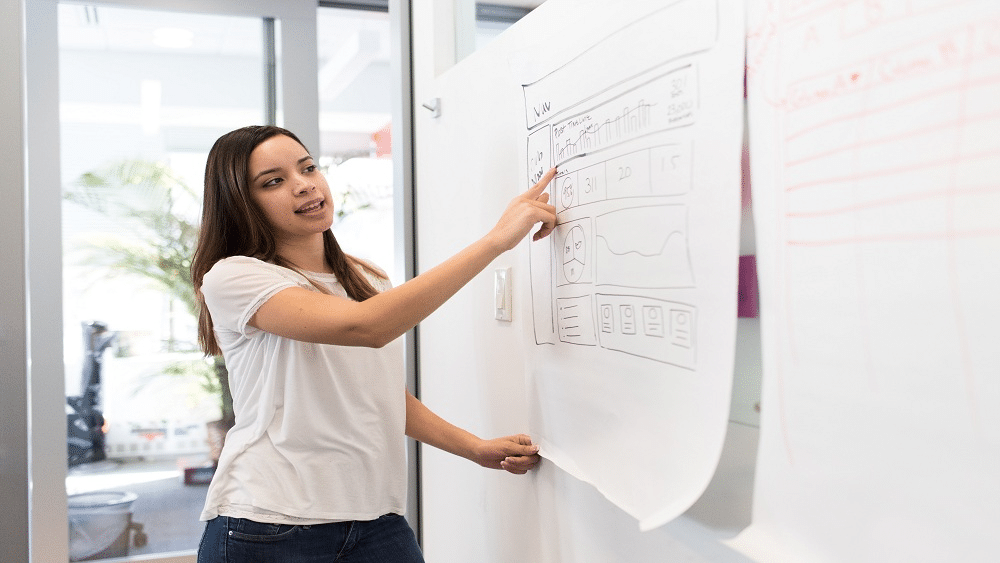 Thus, UX Designers work hard to make their designs user-friendly, while their counterparts think of cost-effectiveness.
They have different priorities.
UXers identify the challenges while Product Designers resolve them.
However, it's generally agreed that Product Designers possess a wider range of design skills than UX/UI Designers.
Hence, the latter are often in higher demand than the former.
Differences between Product Designer and UX Designer Job Roles
One of the renowned ways to distinguish these two related concepts is by highlighting their job descriptions.
A Product Designer's responsibilities include:
Designing elegant and smart workflows and experiences
Collaborating with executive and product teams to initiate strategic decisions
Networking with other Designers to ensure consistency in the quality of product development
Partnering with other stakeholders to understand a product's user experience from scratch to deployment
Conversion of conceptual ideas to great visual designs
If you can execute the above product design roles, then you have a future in this profession.
On the other hand, UX Designers perform the following key roles:
User testing and research
Working with and maintaining a design language system
Understanding the latest trends in eCommerce, design, and UX
Following user-inclined design principles to create exceptional user experience design
Using design solutions to iterate rapidly
Creating comprehensive visual design, prototypes, wireframes, and flow diagrams
Clear communication of design methods via presentations, documentation, and prototypes
Validating and supporting work with quantitative and qualitative data analysis
From the preceding, it's crystal clear that the Product Designer job specifications require greater business expertise and decision-making than UX Designer roles.
Conversely, the UX design job description is more concerned with particular design roles, such as wireframes and market research.
After carefully reviewing the UX Product Designer job roles, which one appeals to you the most?
If it's the former, you'll do well as a Product Designer, but if it's the latter, you'll have a calling in UX Design.
Skill Sets: How Product Designers Differ from UX Designers
The two roles are skills-driven; you must be skillful in given areas to perform well in these professions:
UX Designer Skills
To give a spectacular user experience design, a UX Designer needs the following skills:
Solid understanding of the UX design development process
Experience in initiating and executing user research
Versatility in competitor analysis
Data interpretation and qualitative user feedback
Sitemaps creation and determination of information architecture
Wireframing and prototyping skills
Expertise in creating personas, storyboards, and user stories
Expertise in world-class design and prototyping tools like Figma, Adobe XD, and Sketch
Product Designer Skills
Based on regular requirements on job postings on Glassdoor and other job sites, a Product Designer needs the following skills:
A bachelor's degree in a relevant discipline
At least three years of experience in UX/UI design
Understanding of industry-standard prototyping and design tools like Adobe XD, Figma, and Sketch
Expertise in the application of design thinking during planning and scoping of project work
A valuable contribution to design systems
Experience in creating user interface design
Solid prototyping and wireframing skills
Eloquence in verbal and nonverbal communication
Expertise in working on complex apps
Collaboration with user researchers to understand user behavior
Product design experience in the real world
Partnering with engineers to launch products, services, and features
Creating interaction design for users' satisfaction
Portfolio showcasing functional designs in mobile devices and desktops
UX Designer vs Product Designer Salary
Many factors affect UX vs Product Designers' salaries; geographical location, years of service, and industry.
For instance, there's a wide difference between the salary of a Designer working in a startup and another working with a multinational firm.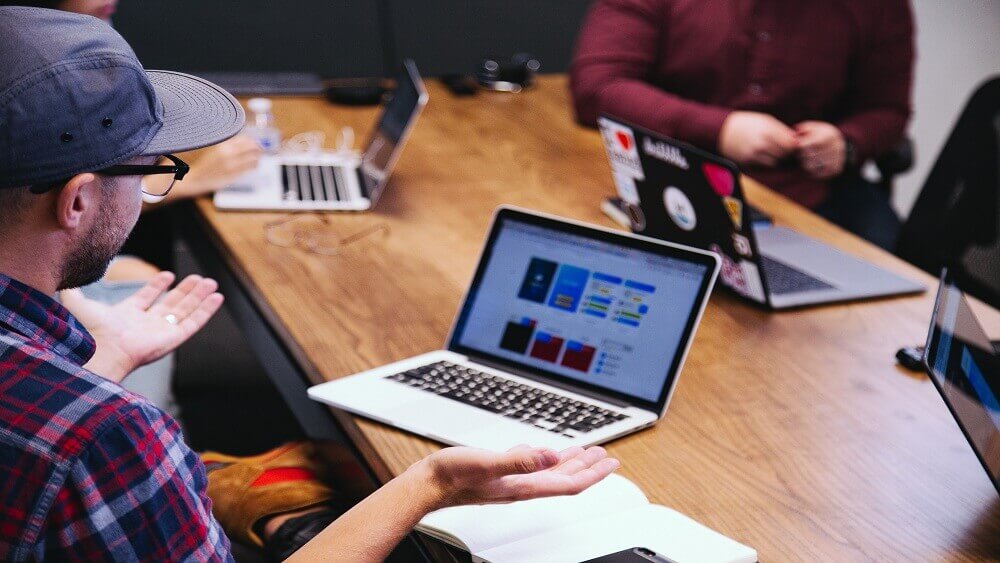 According to Glassdoor, Junior UX Designers earn between $50,000 and $70,000 per annum, while those with 10 years of experience make $185,000.
You can see the difference experience makes!
The national average salary of UX Designers is $103,000.
On the other hand, Product Designers who can meet the design needs of users make between $50,000 and $128,000 annually.
However, the average earning is $100,000 per annum.
You can see a slight difference in Product Designer vs UX Designer salary.
Similarities between Product Designers and UX Designers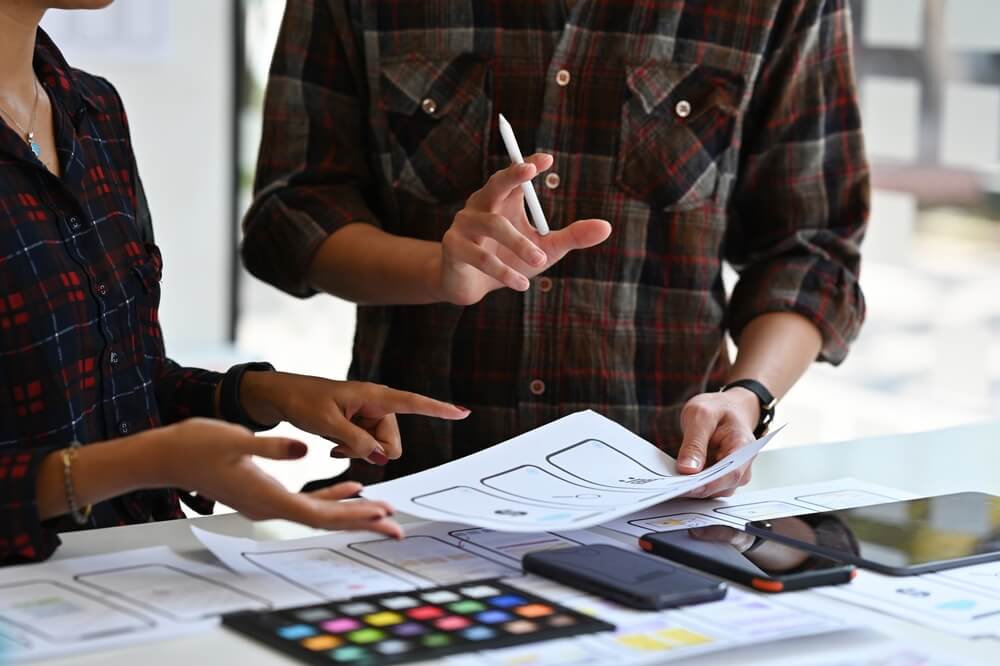 If you've followed the conversation keenly, you might have observed the similarities between these roles.
At the starting point, UX UI Product Designers undergo design thinking procedures and maintain a human-inclined perspective to design.
Product UX Designers must always consider user experience vs design at every point to have an acceptable product.
The two roles also have a dimension of market research, but the UX design delves more into user testing to ease the user journey.
Furthermore, Product Design UX uses the same tools in the design process.
For instance, Product Designers and UX Designers commonly use Sketch, Balsamiq, and other wireframing tools.
They also use mapping software such as Overflow and Lucid Chart.
They use virtually the same tools for UX design products, save for a few exceptions.
They use these tools to create typography creatively.
These similarities make it glaring that an individual can be a Product and UX Designer.
Challenges of Product vs UX Designer
Every role comes with unique challenges, and before delving into any profession, you should familiarize yourself with its cons to know how to approach it.
Of course, what appears challenging to someone might be a walkover to you, but general problems are worth knowing.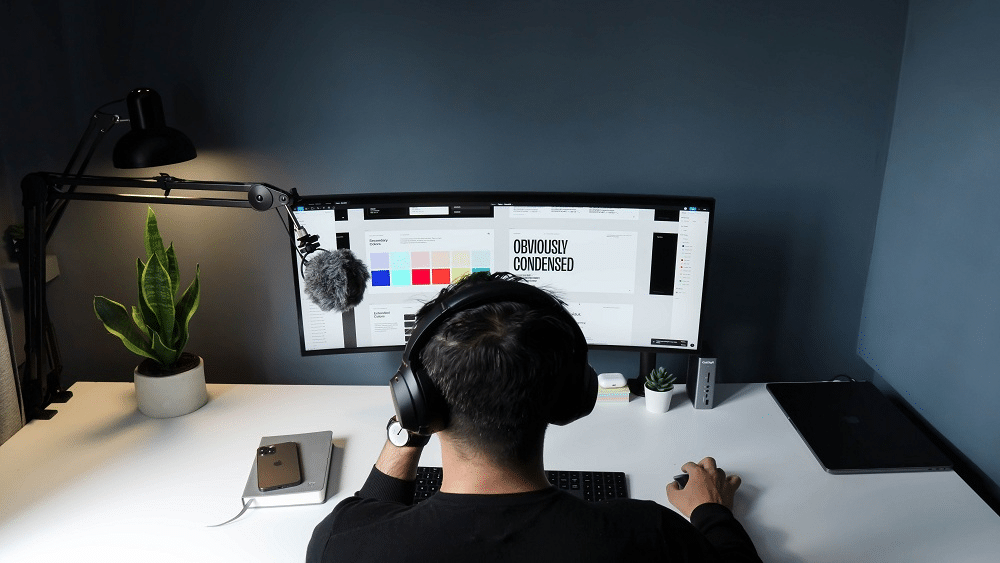 A Product Designer must be responsible for the final product and users' satisfaction.
Product design is also time-consuming; you must dedicate time for experiments and also work within a timeframe and budget.
Furthermore, you must be determined and persistent to make it in this field.
You need time to master the design process and become a champion in your space.
Beyond the aesthetics, you must also be an active problem-solver to be reckoned with.
On the other hand, UX Designers must know how to customize designs to meet individual needs.
They must also understand the practical dimension of product development.
Many interests are connected to UX design; a UX Designer might understand every aspect of a project or a segment.
However, it becomes challenging when recruiters expect you to know everything in product development.
It means you must be knowledgeable about different disciplines at a go.
UX is often overwhelming due to the excessive information one needs to absorb, making them indispensable to the development process.
You must be smart, independent-minded, and decisive to become a successful UX Designer.
Paths to UX Design and Product Design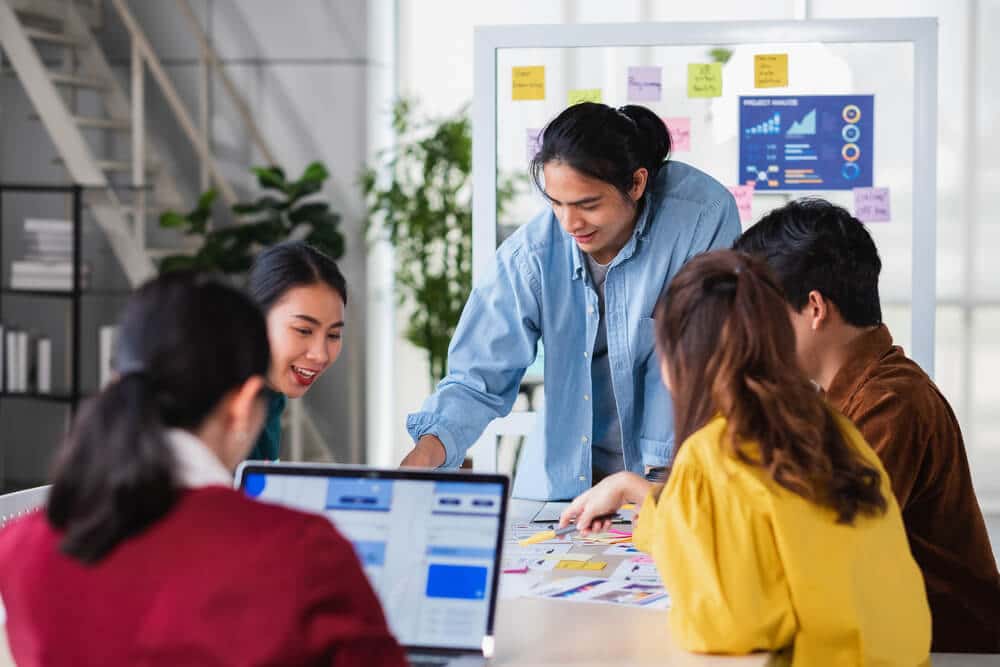 There are also slight differences in how people achieve their UX and product design professional dreams.
It'll be a long adventure if you want to be a UX Designer without technical experience; studying design isn't enough to make you an outstanding UX Designer because you must master UX techniques to understand user research methods.
Sharpen your technical skills to attend to your needs in various ways, such as prototyping.
To achieve your UX design dream, follow the steps below:
Enroll in a UX online Bootcamp
Register for a bachelor's or master's program in UX or a related field
Network with experts and learn from them
Build on whatever you already know to gain an unusual mastery in it
Conversely, you can follow two pathways to become a Product Designer.
First, enroll in a professional design school offering degrees to participants.
Alternatively, you may acquire an engineering degree and gradually find your feet on the professional ladder.
Many people started product design with experience in different fields but changed their career trajectory subsequently.
Below are tips to achieve your UX Product dream:
First, identify what you intend to design and the location
A Product Designer must be versatile to know everything about a project, such as a user interface design, industrial design, engineering, and entrepreneurial skills
Find the field you're most passionate about because you can't master everything
Focus on the products you want to create—software packages, 3D printing equipment, automobiles, or apparel
Explore your chosen area of interest; read books, enroll in bootcamps, and watch videos to understand what it entails to operate at the top
Learn how to create mockups in your portfolio
Conclusion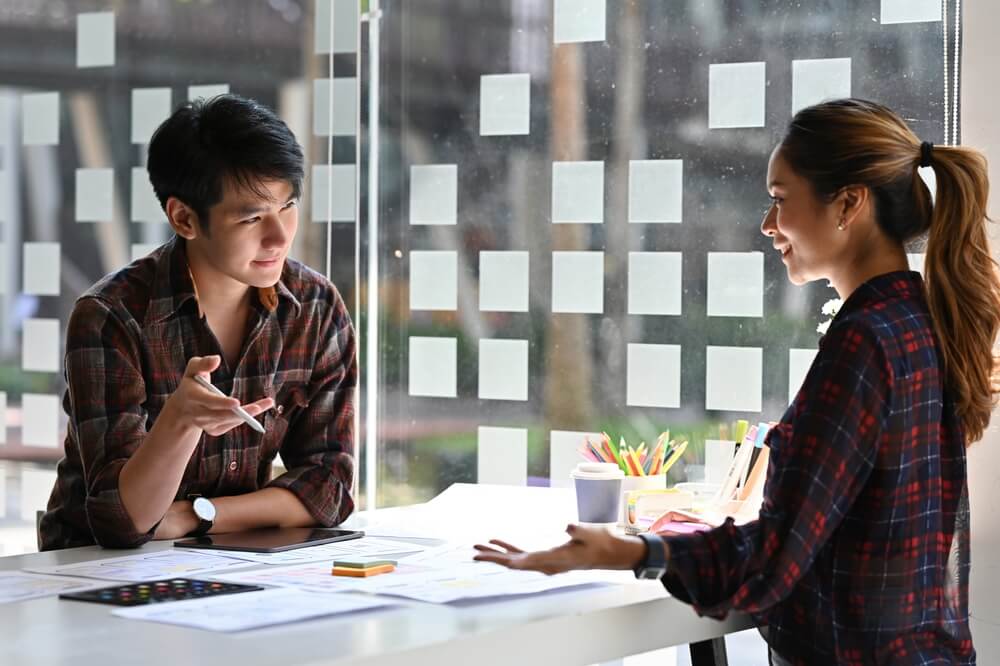 Aside from UX Designers and Product Designers, other roles in the design field are UX Engineers, UX Researchers, and Graphic Designers.
Many Product Designers eventually delve into product management.
You may also learn graphic design to become more valuable to your organization, especially working with a startup.
It's been a worthwhile discourse as we x-rayed the relationship between Product Design and UX Design.
Through this article, you've learned that you can't use the two job titles interchangeably because they're different despite their overlapping features.
We discussed the differences in job roles, salaries, and skills.
However, both are profitable careers, especially for well-trained professional Designers.
You may even master the two job roles to stand out from the crowd; recruiters regard versatile Designers as hotcakes.
FAQs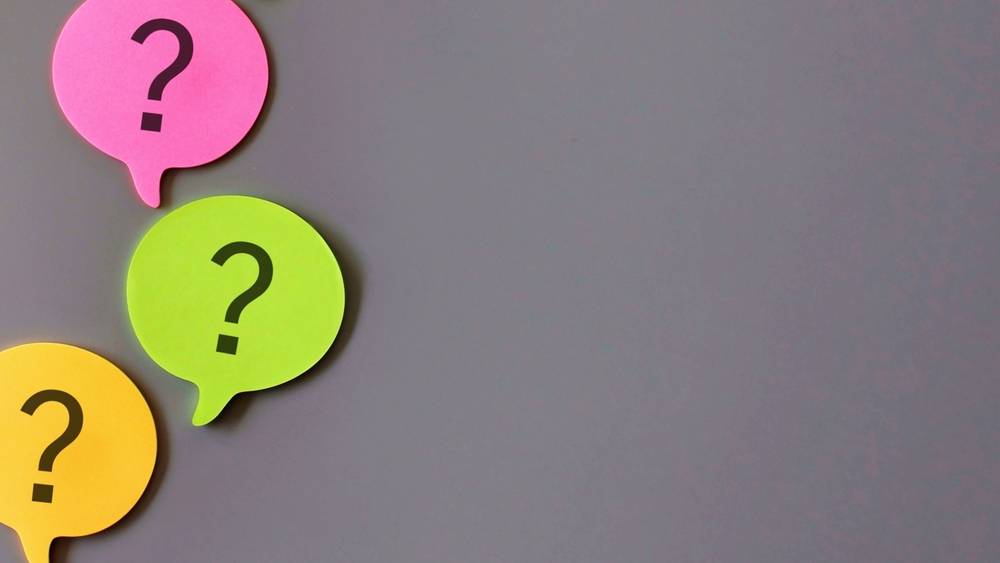 What is the difference between Product Design and UX Design?
Product Designers are preoccupied with the overall design process, while UX Designers are primarily concerned about the hands-on design segment of the process.
Product design also demands wider skills than UX/UI design.
However, they are both skills-driven roles and focus on project delivery.
Who earns more UX Designer or Product Designer?
Various sources and websites tip Product Designers as the top earners.
The reason for this isn't far to seek; product design covers a wider range and skills than UX design.
However, the difference isn't pronounced; the difference doesn't surpass $4,000, according to multiple sources.
Does UX Design require coding?
No, UX/UI design doesn't need coding.
UX design focuses on researching user experience and market dynamics.
It's concerned with how to create the best products for clients per time.
Thus, don't be perturbed about coding challenges if you want to delve into UX design.
Can a UX Designer become a Product Manager?
Yes, a UX Designer can transition to a Product Manager.
But you must possess the right mindset and work on the needed skills.
Be prepared for the challenging demands of product management.
The transition will place you on a higher pedestal in the industry.
What is a mockup of a product?
A mockup is a realistic visual portrayal of a product; it gives a vivid pictorial image of a product.
In the digital world, it refers to the comprehensive portrayal of an application.
Mockups are a full-size physical depiction of a product in the manufacturing sector.
References