Hey Everyone, Welcome to our comprehensive Oncology Nurse guide!
This guide will discuss everything you need to know about the Oncology Nurse profession, including what they do and the characteristics to possess should you consider joining the field.
Furthermore, we look at how long it takes to become an Oncology Nurse and the benefits of assuming the role.
Moreover, if your aim is only to learn more about the field, this guide will provide you with answers to your pressing Oncology Nurse questions.
With the information in this guide, you will be able to make a well-informed decision about becoming an Oncology Nurse.
This guide will cover:
What is an Oncology Nurse?
Where do Oncology Nurses work?
How long does it take to become an Oncology Nurse?
Oncology Nurse Job Outlook
Why become an Oncology Nurse
Let's dive straight into it!
What do Oncology Nurses do?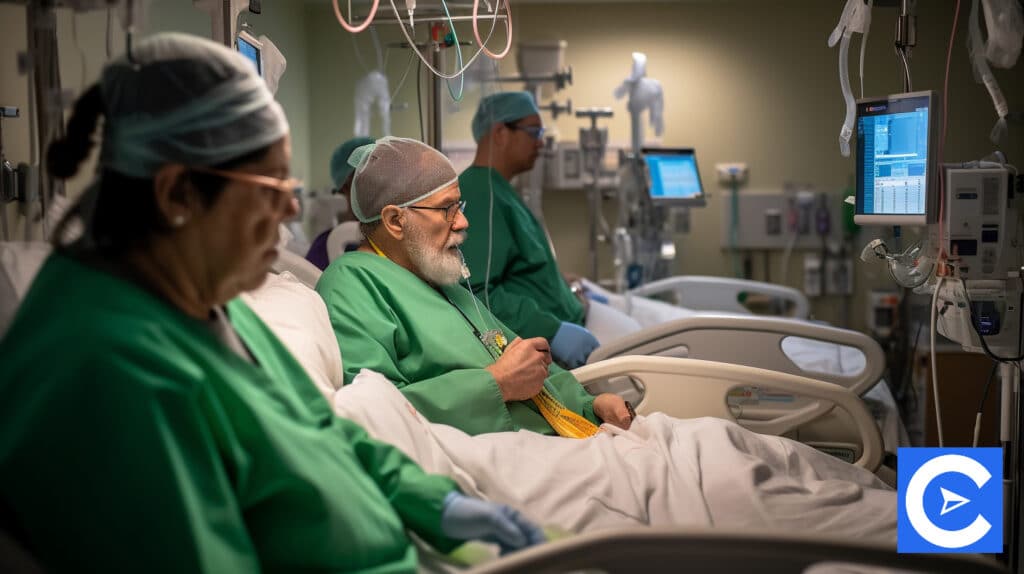 Oncology Nurses dedicate their time to promoting early cancer detection, assisting patients with managing their cancer symptoms and side effects, and ensuring patients receive quality care.
With patients requiring immense support when burdened with cancer, an Oncology Nurses contribution to the healthcare system is vital.
While the primary role of Oncology Nurses is to provide quality complex care needs to patients no matter where they work, other key responsibilities are as follows:
Primary Responsibilities
Symptom management and assess treatment progress
Provide emotional support to patients and their families
Help manage cancer treatment side-effects
Collaborate with the care team to administer care plans that improve the health of cancer patients
Provide quality delivery of cancer treatments
Educate patients on health-related literacy
Educate patients about the cancer treatments they are about to undergo
We will examine the various healthcare facilities in which Oncology Nurses work next.
Where do Oncology Nurses work?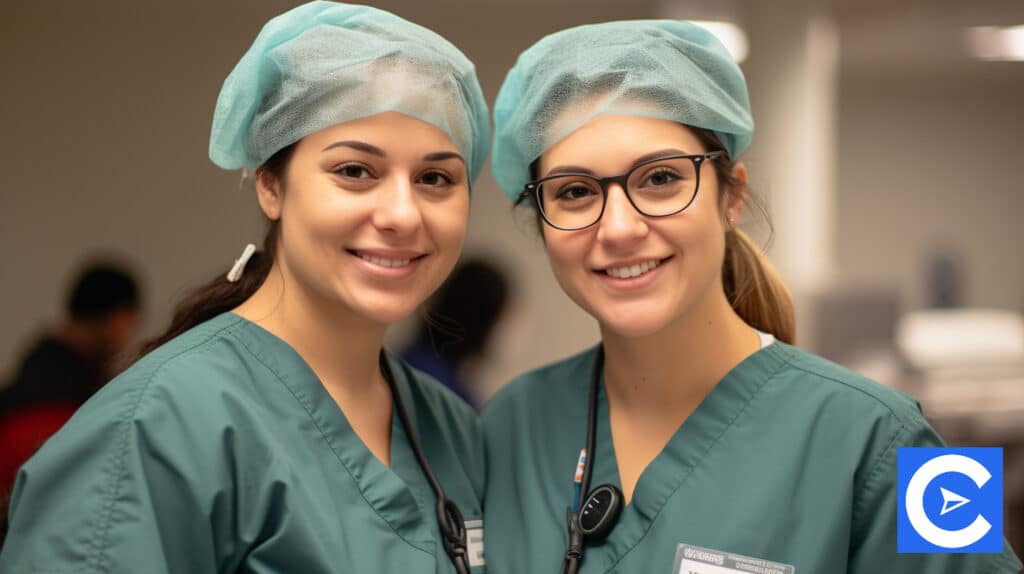 Although hospitals primarily employ Oncology Nurses, they may also work in a variety of settings.
Oncology Nurses can work with several different disciplines and adjacent industries, sometimes making an Oncology Nurses typical work setting broad.
As mentioned earlier, hospitals are the leading employer of Oncology Nurses.
Oncology Nurses in hospitals educate patients on treatment procedures and assist in providing cancer care.
They also help in preparation work before surgery.
Oncology Nurses working in Oncology Physician offices usually assist in coordinating patient care.
This includes helping in administering non-surgical procedures like chemo and systemic therapy.
Oncology Nurses working in standalone facilities are mainly responsible for keeping track of patients' health records.
Additionally, they educate patients and their families about treatment procedures and health-related literacy.
Treatment provided at Oncology Outpatient Care centers isn't as complex as those provided in hospitals.
Hence, Oncology Nurses often get the task of administering less invasive treatments such as chemotherapy.
Oncology Nurses working in hospice settings educate patients on their treatment and help terminally ill patients manage the burden of cancer.
Other work settings where Oncology Nurses work includes Cancer centers, Research Centers, and Home Care Agencies.
Attributes every Oncology Nurse should have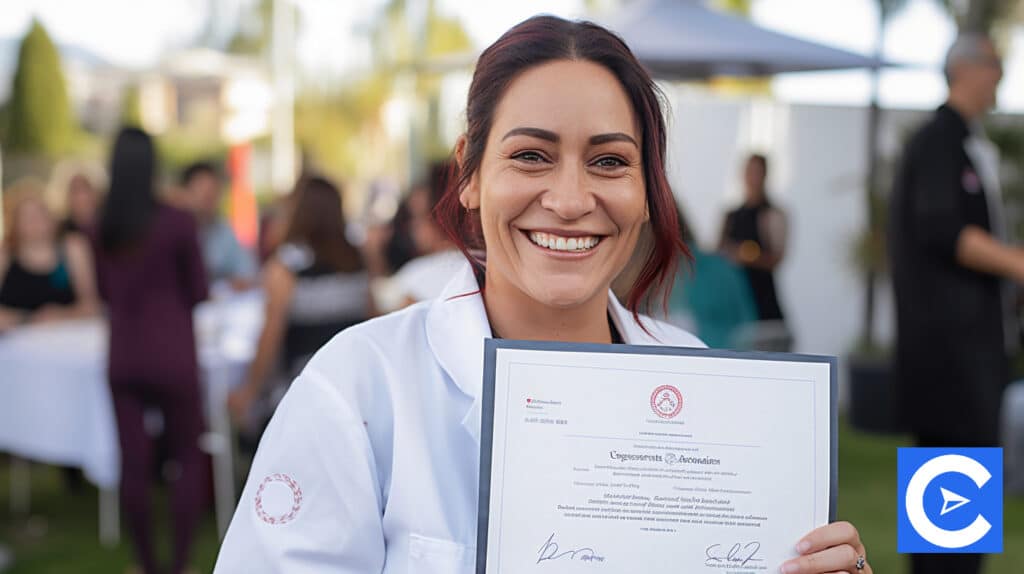 Working as an Oncology Nurse can often be emotionally and physically demanding.
Hence, before getting a taste of how pressing caring for cancer patients can get, it's best to equip yourself with the attributes that can help make your job much easier.
Patient relationship building skills
A lot of your work as a full-time Oncology Nurse will involve you spending significant time with patients.
As a result, you must be able to engage with patients to the extent that you can quickly notice changes in their health.
Oncology Nurses that build good relations with their patients generally deliver quality care.
Maintaining structure
Oncology Nurses get exposed to various stressors like demanding work responsibilities and emotional turmoil.
For this reason, you need to be able to develop a structure to help you efficiently provide services concerning your clinical practice expectations.
With an efficient structure, you will be able to maintain order regarding your daily clinical care deliverable.
It will also help you dedicate time to other activities like getting to know your patients more or expanding the support you provide to patients.
Ability to Research
As cancer continues to evolve and treatment landscapes change, Oncology Nurses need to develop the habit of conducting research.
Additionally, since patients often rely on Oncology Nurses for guidance regarding their treatments or to help clarify health-related terminology, you need to stay current on cancer knowledge.
Adapt to variations
With every patient's cancer case being unique, Oncology care providers should be flexible enough to implement new treatments recurrently.
A patient's medical history, cancer symptoms, and how the disease progresses will influence each new treatment plan.
However, if excessiveness in variation is something Oncology Nurse Practitioners are unwilling to deal with, acquiring a specialization will help minimize the variations of treatments to administer.
How long does it take to become an Oncology Nurse?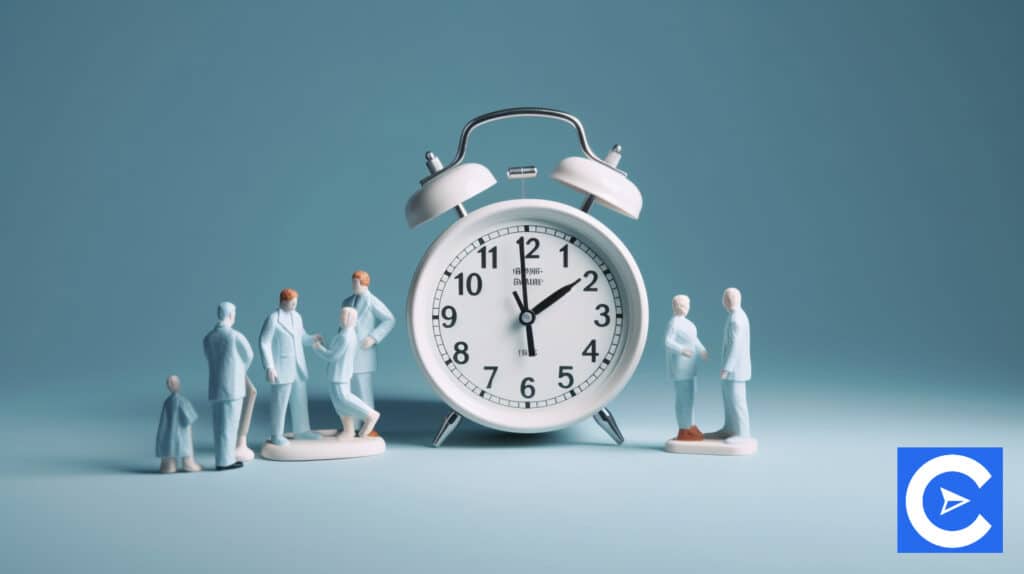 Like any journey to adopting a specialization in Nursing, choosing to specialize in Oncology means you have to dedicate significant time to going through the appropriate degree programs and obtaining certification.
The degree requirements, certifications, and exams you will need to pass will take you between 4 and 6 years to become an Oncology Nurse.
Firstly, obtaining an Associate Degree in Nursing (ADN) or Bachelor of Science in Nursing (BSN) could take between 2 and 4 years.
Then, you will need to take the NCLEX-RN exam to become a licensed Registered Nurse (RN).
Furthermore, you will need to obtain about one to two years of experience in an Oncology work setting.
Once you get a feel of specific Oncology-related specializations and work settings, it's advisable to become certified in a particular specialization, which could take a couple of months.
If you wish to obtain advanced certification such as an Advanced Oncology Certified Clinical Nurse Specialist certification, you must get a Master's degree (MSN).
Obtaining an MSN will further increase the years it takes to become an Oncology Nurse.
With the time frame to becoming an Oncology Nurse determined, let's explore the common specialty certifications available to Oncology Nurses in the next section.
Oncology Nurse subspecialties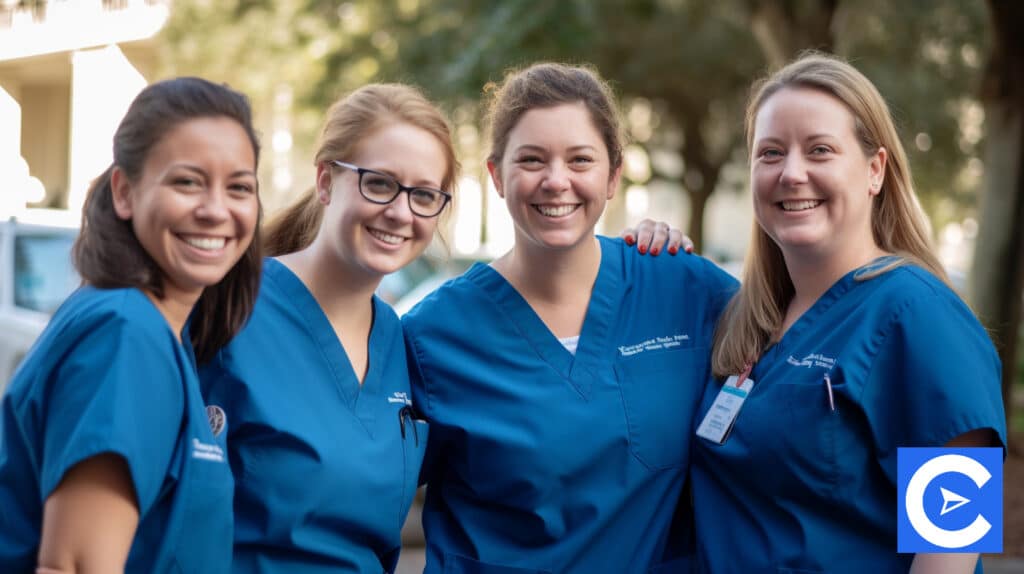 With cancer being a diverse disease and the treatment thereof often being complex, several subspecialties have developed in the Oncology Nursing profession.
While we won't go over all the existing subspecialties, the most common types of subspecialties that prospective Oncology Certified Nurses can pursue are below:
Pediatric Oncology
Pediatric Oncology focuses on the treatment of cancer in infants to teenagers.
The nursing industry developed this subspecialty due to differences in cancer in children and adolescents compared to adults.
Hence, Nurses specializing in Pediatric Oncology have engaged in study and developed skills specific to treating cancer in infants, children, and teens.
Cardio-Oncology
Cardio-Oncology is a growing yet unique subspecialty.
Nurses who choose to specialize in cardio-oncology identify, assess and manage any cardiotoxicity attributed to cancer treatments.
This subspecialty is especially useful to patients with pre-existing heart and blood vessel-related conditions.
Breast Care Nurse
Breast Care Nurses play an essential role in treating patients diagnosed with breast cancer.
Nurses with this specialization develop skills and knowledge surrounding breast health and breast cancer diagnosis and staging.
Radiation Oncology
Nurses who specialize in Radiation Oncology undergo intense study that has to do with performing cancer treatment on patients using radiation.
Unlike some cancer specialties that usually encompass age and gender restrictions, Radiation Oncology Nurses can treat all children and adults.
Surgical Oncology
Surgical Oncology Nurses specialize in treating cancer through surgery.
This involves finding tumors in the body and removing them through surgical procedures.
Blood and Marrow Transplant Nurse
A Blood and Marrow Transplant Nurse specializes in providing treatment to patients facing cancer that requires a bone marrow transplant.
Their typical day includes facilitating chemotherapy and lab draws, to mention a few.
Oncology Nurse Job Outlook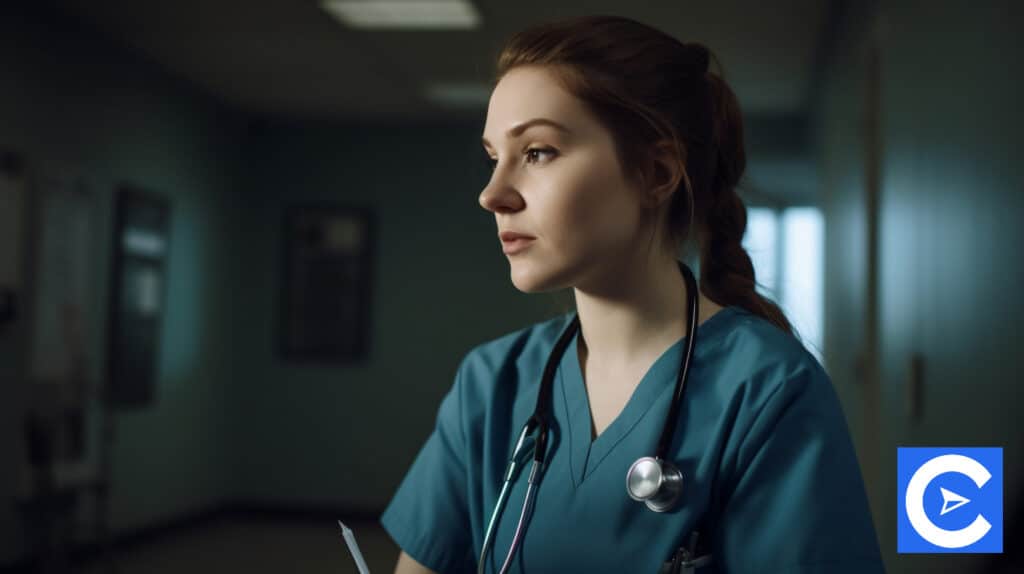 Although the U.S. Bureau of Labor Statistics does not explicitly give an overview of the job outlook of Oncology Nurses, it provides general data on the Nursing industry that indicates the future of the Oncology profession.
Generally, the Nursing industry is expected to see an increase in job opportunities by 9% between 2020 to 2030.
This growth percentage is higher than any other profession, which is an excellent indication for prospective Oncology Nurses to consider joining the profession.
Furthermore, while it's pretty unfortunate that cancer cases continue to climb in the U.S., there will be a need for an influx of Oncology Nurses to provide treatment to patients with cancer.
That said, if you'd like to learn more about the exact jobs available to Oncology Nurses in the foreseeable future, there are many job boards like that provided by Nurse.org that can shed some light on the statistics regarding Oncology Nurse jobs.
Having explored the job outlook for Oncology Nurses, let's discuss some factors that might influence your decision to become an Oncology Nurse in the next section.
Why become an Oncology Nurse?
Along with the Oncology job description, the journey to becoming an Oncology Nurse will also be significantly influenced by the overall benefits of taking on such a role.
In addition to the positive aspects of the career being a determining factor when deciding to pursue it, you'll also have to consider the negative aspects of the job.
That said, if you are perhaps still unsure about whether becoming an Oncology Nurse is good for you, here is a breakdown of the advantages and disadvantages of the job.
Advantages
Providing quality care to patients in dire need of care services is often rewarding
Depending on your institution, you may have access to Life, Health, and Dental Insurance
Oncology Nurses earn an average of $79 200 annually as per Salary.com.
Hence, the Oncology Nurse's salary is above the U.S. national average salary.
If you choose to obtain an Oncology Nurse certification, your employer may reimburse you for the certification fee
Depending on the healthcare facility that you work for, you may have access to paid leave
Oncology Nurse professionals often obtain high respect from patients and community members.
Disadvantages
Families and communities of patients who do not recover may blame you
Care for terminally ill patients or critically ill patients can be emotionally draining
Without the often demanding job, you may feel burnout
Conclusion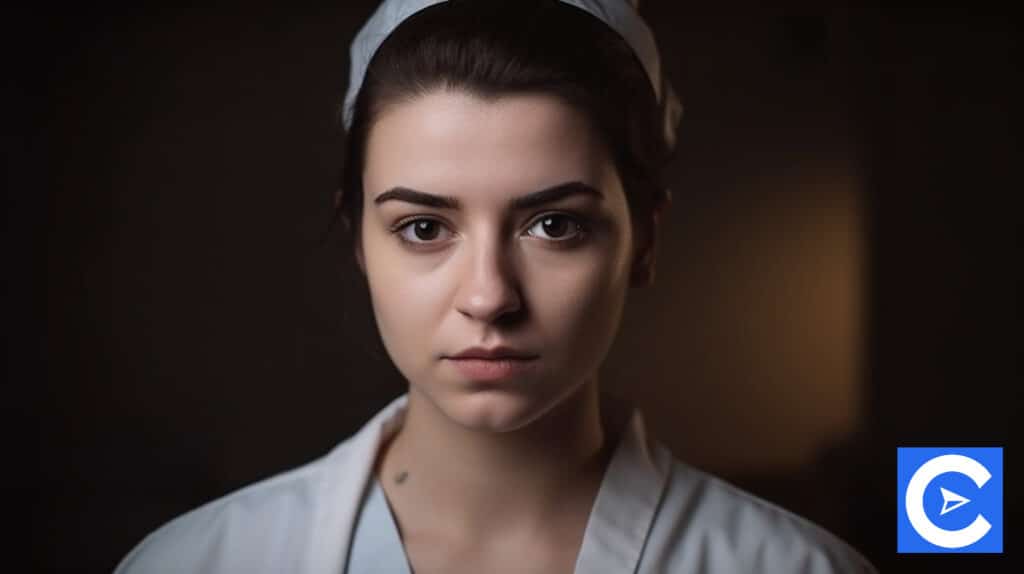 Although Oncology Nursing is a pretty tough field to work in, it presents several benefits that outweigh the challenges.
Additionally, the profession provides fulfillment, primarily through knowing that you play a vital role in helping cancer patients achieve better health outcomes.
That said, we hope that by reading this guide, you've been able to understand more about the profession and how to go about becoming an Oncology Nurse.
Good luck!
FAQs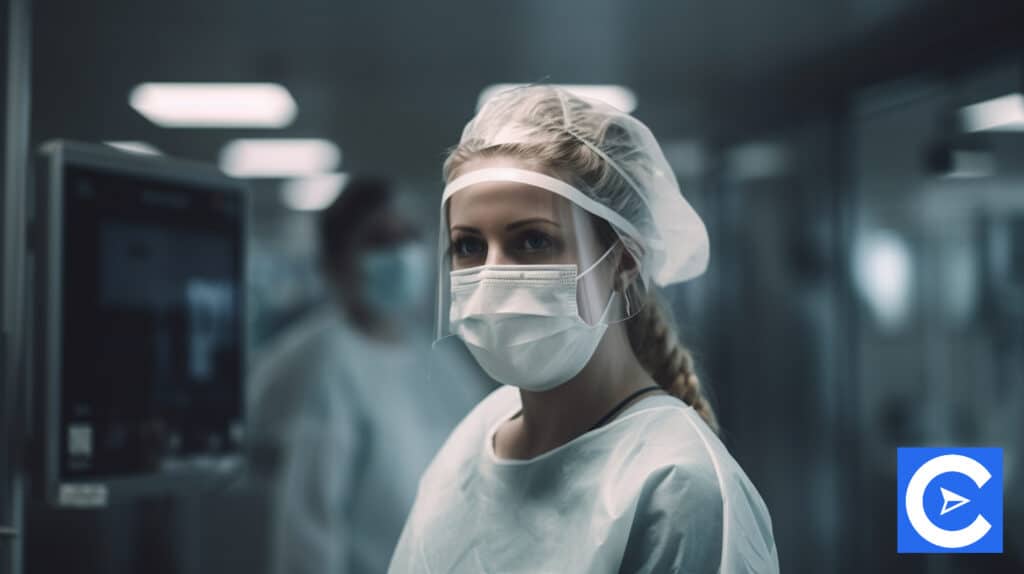 Are Oncology Nurses in demand?
Oncology Nurses are in greater demand than any other Nursing subspeciality. Furthermore, with the number of cancer patient cases increasing, the need for Oncology Nurses continues to rise. With the increased demand, Oncology Nurses are expected to have exceptional quality clinical experience.
Can a new grad be an Oncology Nurse?
No, they can't. After obtaining an ADN or BSN, a recent grad must take and pass the NCLEX-RN exam. They then have to get work experience as an R.N. and then in an Oncology work setting. Then, can they begin working as an Oncology Nurse.
How do you become a certified Chemo Nurse?
Becoming a certified Chemo Nurse requires you to become an R.N. and then obtain work experience in an Oncology related-work setting. Then, you should get the ONS or ONCC Chemotherapy, Immunotherapy certification course provided by the Oncology Nursing Society.  
How do you become a CPON?
Becoming a Certified Pediatric Oncology Nurse requires holding an unencumbered APRN or R.N. license. After that, you need to obtain at least 1000 hours of work experience in a Pediatric Oncology Nurse work environment. Finally, you need to take and pass the CPON examination.
How to become an Oncology Nurse?
Obtain an ADN or Bachelor's degree in Nursing from a credible Nursing Program. After receiving a Nursing education, take and pass the NCLEX-RN examination. Then, obtain one year of experience working in an Oncology Unit. Finally, it's recommended to take the OCN exam administered by the Oncology Nursing Certification Corporation.
Is being an Oncology Nurse worth it?
There are several benefits to becoming an Oncology Nurse, including earning respect from patients and community members. Additionally, you stand to gain health, life, and dental insurance as part of your contract. Also, Oncology Nurses earn an annual salary that is more than the U.S. National average.
Is oncology nursing a specialty?
Yes, Oncology Nursing is a specialty. The Oncology Nurse specialty focuses on reducing incidences of cancer, managing cancer symptoms, and helping patients burdened with cancer maneuver their treatment plan and the side effects thereof.
Is Oncology Nursing hard?
Becoming an Oncology Nurse can be emotionally tolling. Furthermore, caring for critically ill or terminally ill patients can be hard on the Nurse. Hence, it takes a dedicated and passionate individual to take on the work of an Oncology Nurse.
What does a radiation Oncology Nurse do?
Radiation Oncology Nurses undergo intense training that focuses on performing radiation treatments on cancer patients. Unlike some cancer specialties, which typically have age and gender restrictions, radiation Oncology Nurses can treat children and adults alike.
What is a Pediatric Oncology Nurse?
Pediatric Oncology Nurses focus on the treatment of cancer in infants to teenagers. The development of this subspecialty was due to the observed differences in cancers occurring in adults compared to children and adolescents.  
References