Welcome to another informative article comparing Pediatric Nurses and Pediatricians.
At the end of this piece, you will learn the similarities and differences between Pediatric Nurses and Pediatricians, job responsibilities, and how to choose either as a career.
This article discusses the following and more:
Pediatric Nurse vs Pediatrician – Overview
Scope of Practice
Education Requirements
Certification and Licensure
Salary and Job Outlook
So, let's start.
Pediatric Nurse vs Pediatrician – Overview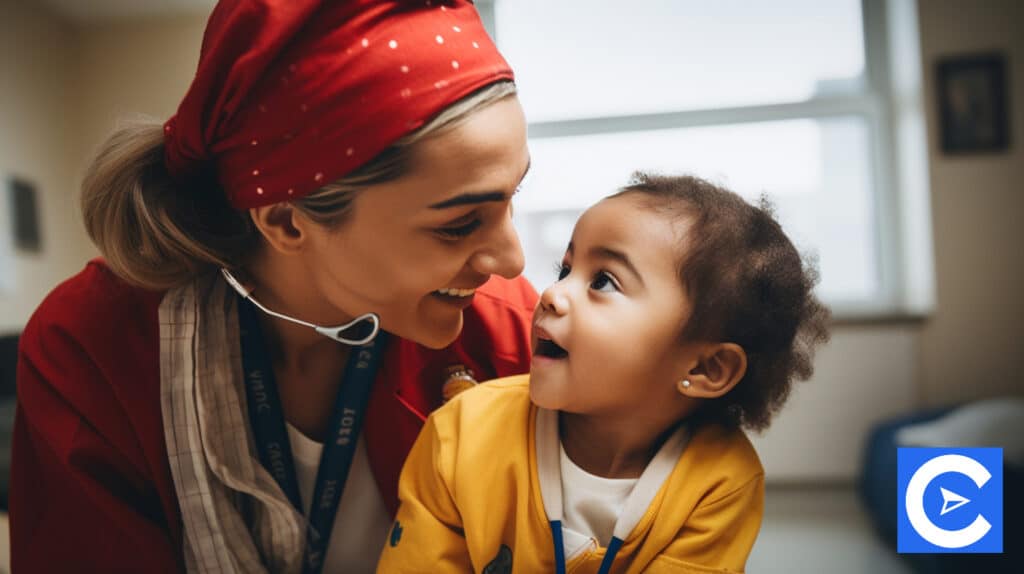 Differentiating between a Physician Assistant, a Licensed Physician, a Registered Nurse, a Nurse Practitioner, and Medical Assistant could be tough.
There are Pediatricians and Pediatric Nurse Practitioners, for example, if you know you want to work in Pediatrics.
Pediatric Nurses and Pediatricians both play important, albeit distinct, roles in the care of children.
Both professions work to promote the healthy development of children from infancy through early adulthood.
Under the supervision of a Pediatrician, Pediatric Nurses frequently collaborate with other medical professionals to organize patient care and aid with examinations and diagnostic procedures.
On the other hand, Pediatricians are medical experts who have finished significant training and education to diagnose and treat children.
They diagnose illnesses, design treatment programs, and track patient progress with children of all ages, from newborn to adolescence.
In addition, Pediatricians ensure that their patients receive age-appropriate immunizations and that they meet other age-related milestones like development.
Scope of Practice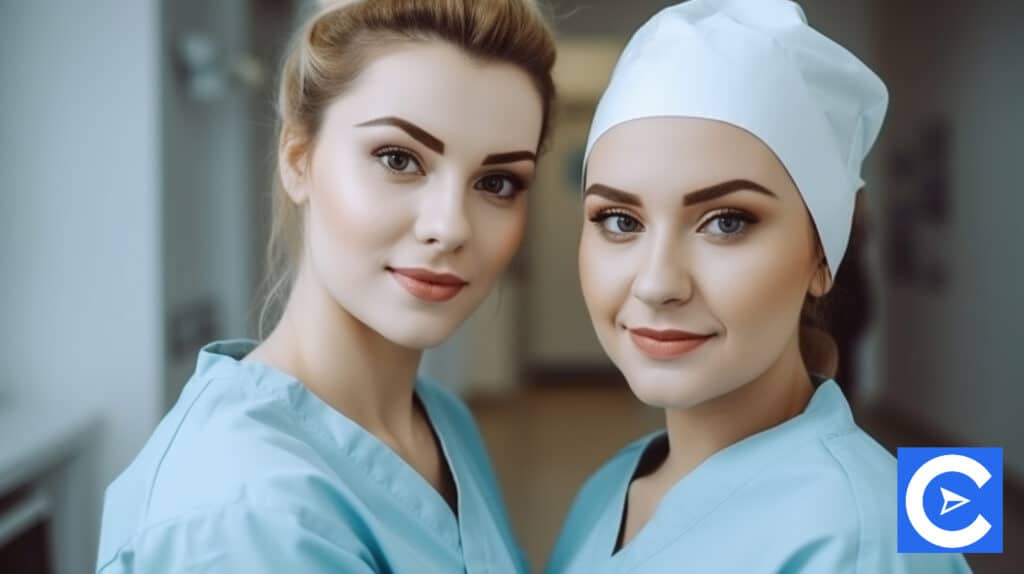 Pediatric Nurses work with children at various stages of development regularly and change their approach to care and education accordingly.
The following are some of the responsibilities of a Pediatric Nurse:
Examine and update patient records
Answer questions regarding diagnosis and treatments with patients and their families
Taking measurements and recording findings
Assist Physicians with testing and examinations
Dispense medications that a Pediatrician has approved
Educate patients about their health, behavior, and growth
On the other hand, examining patients and conferring with other medical professionals to create a diagnosis or treatment plan is among the responsibilities of a pediatrician.
Furthermore, Pediatricians' jobs usually include:
Medication prescriptions
Interpret diagnostic test results
Examine the progress and development of the patient
Carry out surgery
Keep up with the latest advancements, therapies, and technologies by subscribing to our newsletter
Work Environments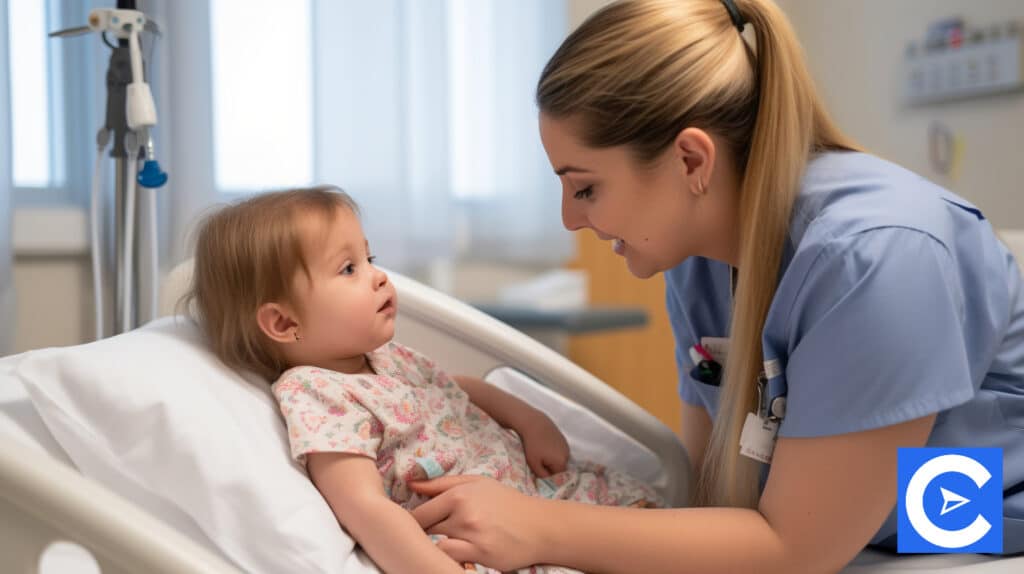 Pediatric Nurses operate in various locations, including doctor's offices, clinics, hospitals, surgery centers, and other medical facilities.
Their abilities reassure children and their parents in acute care departments such as the pediatric critical care unit, neonatal unit, and pediatric oncology ward.
Pediatric Nurses also work in schools, private practices, community groups, and other organizations that provide outpatient and preventative health care to children, especially those with limited access to treatment.
On the other hand, though most general Pediatricians work in a family health practice, they can also work in many other settings.
Children's hospitals and private pediatric clinics are among them.
Pediatricians frequently collaborate with other healthcare professionals specializing in specific medical fields as part of a multidisciplinary medical care team.
As a result, they can work together to make the greatest selections for each young patient's best outcome.
The workload is often heavy, with most Pediatricians in the United States reporting working around 60 hours per week.
The Pediatrician's work hours or shift schedule is heavily influenced by their job.
Education Requirements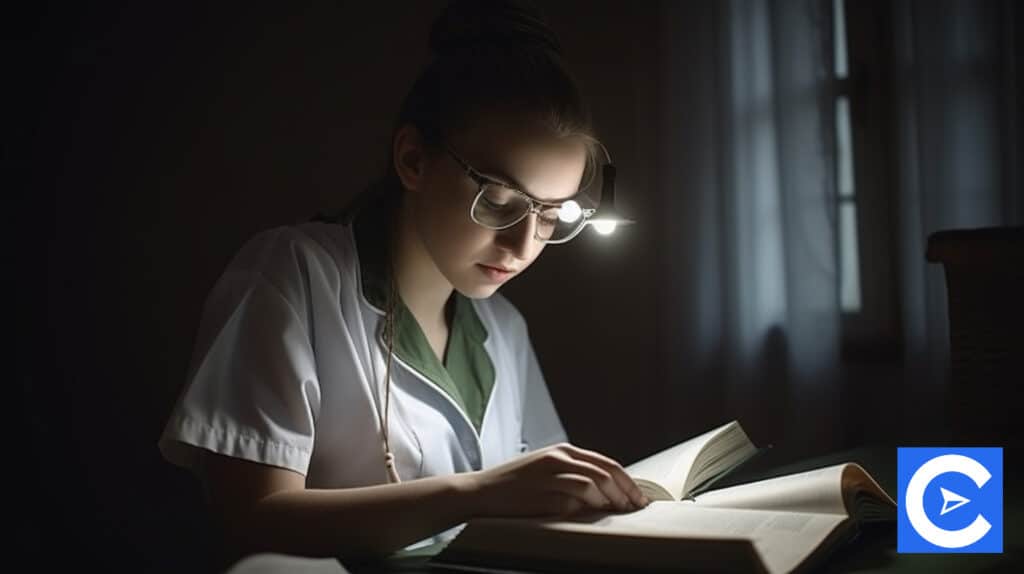 Pediatricians and Pediatric Nurses have vastly different educational requirements.
Pediatricians often spend 10 to 12 years in school and training before receiving their license, whereas Pediatric Nurses begin their careers after completing a bachelor's degree and obtaining their qualifying certification.
Candidates for the position of Pediatrician must:
Obtain a bachelor's degree in a medical field that is related
Take the Medical College Admission Test (MCAT) and pass it
Medical school is a four-year program
Complete a four-year internship or residency program
Obtain a Physician's license
Every five years, complete continuing education and recertify
The following are the steps to becoming a Pediatric Nurse:
Obtain a nursing degree
Take the NCLEX-RN exam and pass it
Become a Registered Nurse (RN)
Work in a pediatric facility to get experience
Examine to become a Certified Pediatric Nurse (CPN)
Certification and Licensure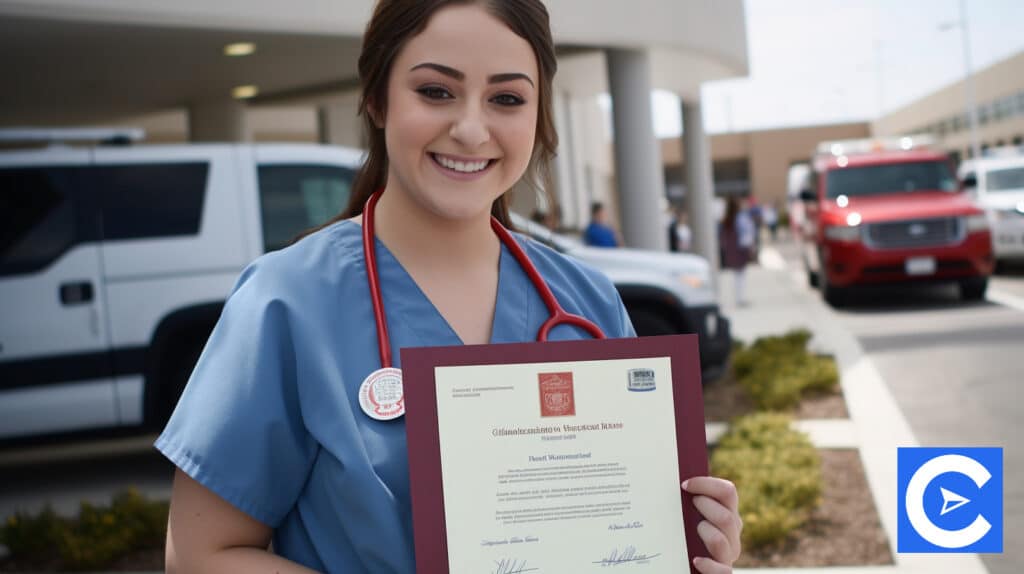 The Pediatric Nursing Certification Board-PNCB administers the CPN exam and certification.
To take the exam, nurses must complete the following requirements:
Nurses must have a current, valid, and unrestricted RN license
A minimum of 1800 pediatric clinical hours as a Registered Nurse in the last 24 months, or
A minimum of 5 Pediatric Nurse Practitioner experience and 3,000 hours in pediatric nursing in the last 5 years, including a minimum of 1000 hours in the last 24 months (only if unable to meet the above option)
Direct patient treatment, management, education, and consultation are examples of clinical practice hours
On the other hand, physicians undertake a three-year recognized pediatric residency training program after graduating from medical school.
Some Pediatricians continue their education in pediatric specialist fellowship programs after completing their residency, while others practice general pediatrics.
The training program director certifies to the American Board of Pediatrics (ABP) that the candidate is competent in all elements of pediatric practice after the training is completed.
These elements include medical knowledge, patient care, communication skills, practice improvement, professionalism, and understanding of the medical system.
The candidate is entitled to take the ABP's initial certifying test once the ABP has received evidence of these abilities.
After completing this exam, the candidate receives the "Diplomate of the American Board of Pediatrics" and is labeled "board-certified".
Your Pediatrician's office may have an ABP certificate hanging on the wall.
Pediatric Nurse vs Pediatrician – Specialties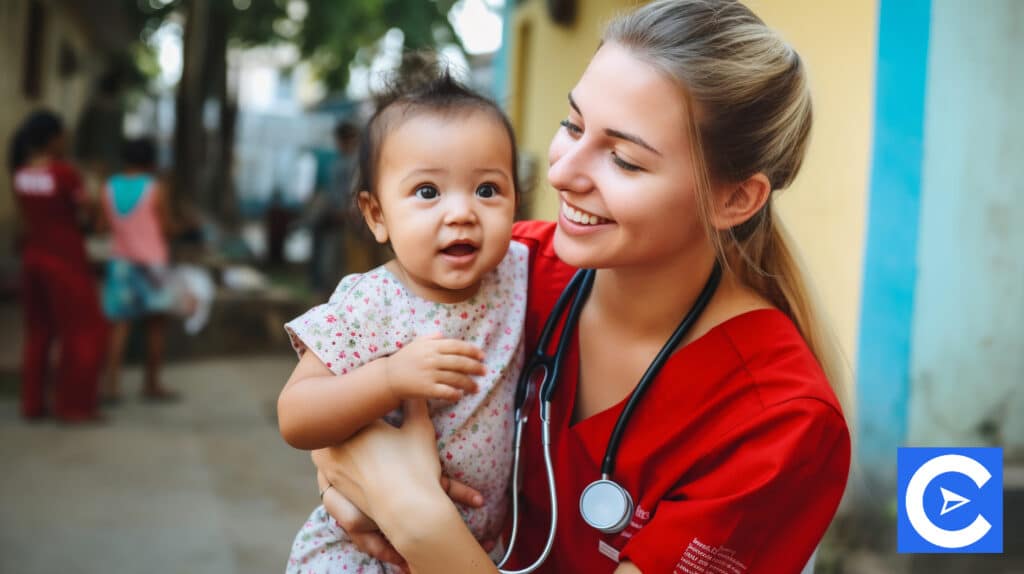 Pediatric Nurses might specialize in a certain field of medicine or child development.
Five common Pediatric Nursing specializations are listed below:
Pediatric Oncology Nurses work with children who have been diagnosed with cancer, administering chemotherapy and monitoring for side effects.
They are familiar with various treatment methods based on the type of cancer, the child's age, and the prognosis.
Pediatric or Neonatal Intensive Care Nurses work largely in intensive care facilities with children of various ages or infants.
Their patients may have life-threatening conditions that necessitate one-on-one, long-term care.
Because of the changing demands of babies and children, these Nurses may be in charge of fewer patients.
Developmental disabilities, such as language and communication difficulties and mobility issues, are served by these Nurses.
In addition, they help patients and their families understand and use medical devices like wheelchairs.
Palliative Pediatric Nurses work exclusively with children who are terminally ill.
They give pain treatment and high-quality care under the supervision of a Physician.
They communicate with patients and their families straightforwardly and honestly.
Pediatric Nurse Practitioners are professionals who have earned a master of science in nursing or a doctor of nursing practice (DNP).
They may provide physical exams and administer drugs, and they may also act as primary care providers in some cases.
On the other hand, medical students may choose to become Generalist Pediatricians or Pediatric Medical Subspecialists after completing residency training in the overall specialty of pediatrics.
Each pediatric subspecialty deals with a different set of medical challenges and demands different skills and interests.
Neonatology: Neonatologists look after some of the most vulnerable medical patients – babies.
These medical Doctors rescue the lives of babies born prematurely or with congenital disabilities, infections, or other problems.
The Neonatal Intensive Care Unit (NICU) monitors and treats infants.
Pediatric Cardiologists treat a wide range of complex problems affecting children's hearts, including congenital heart defects, acquired heart diseases, and rheumatic heart disease.
These Doctors see patients of all ages, from babies to young adults.
Pediatric Hematology/Oncology: Pediatric Hematologists/Oncologists rescue and enhance the lives of their patients by diagnosing and treating childhood cancer.
Pediatric Surgery: Unlike adult surgeons, who specialize in one area, Pediatric Surgeons treat patients of all ages and conduct various procedures.
Pediatric Surgeons receive significant training to become fluent in many treatments that integrate various biological systems and surgical techniques to fulfill the ever-changing needs of their profession.
Pediatric emergency medicine and critical care see children who require immediate medical attention due to various causes and conditions, including seizures, accidents, poisonings, and more.
Pediatric Infectious Diseases: Pediatric Infectious Disease Specialists treat children with bacterial, viral, or fungal diseases.
Pediatric Palliative Care: Pediatric palliative care assists children and families in coping with the emotional and physical demands of a life-threatening illness.
Pediatric Pulmonologists deal with issues relating to the respiratory system in children.
These Doctors treat children of all ages who have persistent asthma, cystic fibrosis, apnea, and various other lung illnesses that drastically impact a child's quality of life.
Adolescent Medicine: Adolescents have physical and emotional challenges transitioning from "child" to "adult."
Adolescent Medicine Specialists are educated to deal with conditions unique to growing patients with quickly changing bodies, often those aged 12 to 25.
In addition, these doctors often address sexual health, eating disorders, sports medicine, chronic fatigue, and other issues.
Salary and Job Outlook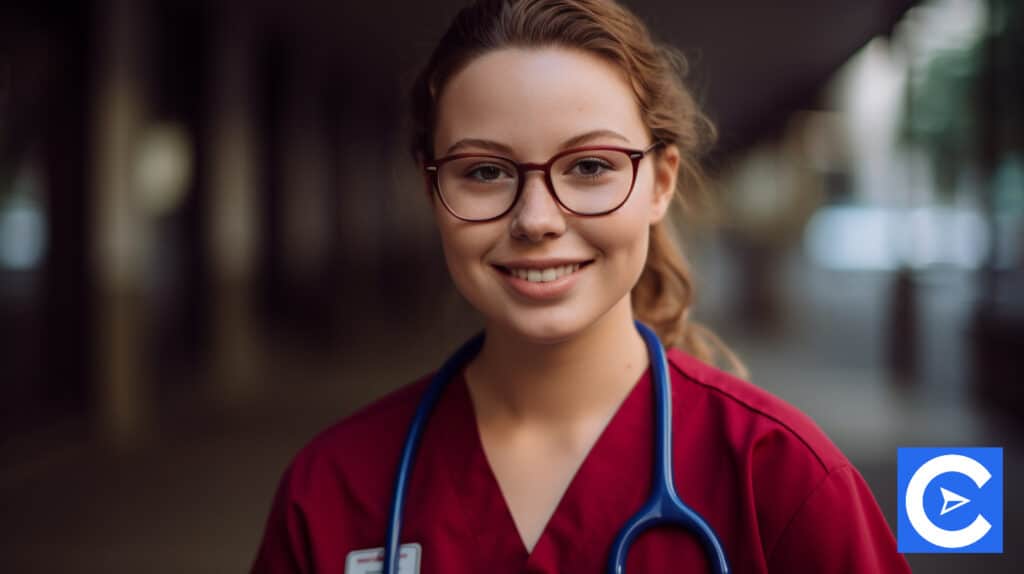 One of the most important distinctions when deciding between a job as a Physician and a career as a Pediatric Nurse is the difference in compensation.
Pediatric Nurses may earn around $73,300 per year on average, while Pediatricians can earn over $175,310 per year.
These disparities are linked to variations in education, demand, and work duties.
Although job growth projections (2018-2028) for Nurses (12%) are significantly higher than those for Pediatricians (2%), both vocations are necessary for the health and care of children and adolescents.
Choosing between Pediatric Nurse and Pediatrician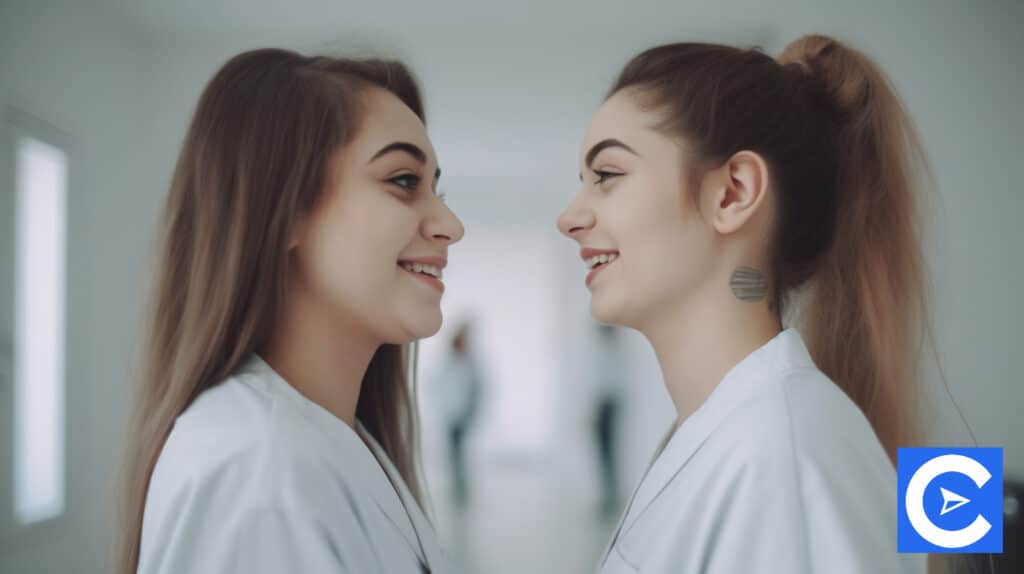 If you're debating between these job options, take the following steps to help you decide:
Career Options: Consider volunteering at a children's hospital or clinic to see each profession before committing to one.
Ask questions to ensure that you have a thorough understanding of the skills and abilities required for each function.
Time Commitment: Earning licensure as a Doctor takes a significant amount of time.
Pediatricians should anticipate spending anywhere from 12 to 20 years obtaining their medical license.
However, Pediatric Nurses can usually start working in less than five years.
Nurses become Registered Nurses after earning a bachelor's degree (BSN) and passing the NCLEX-RN exam.
They can work in a variety of medical settings.
Pediatric Nurses may also choose to obtain a license or specialize in expanding their career or income potential.
Vocation Objectives: You may have specific reasons for choosing one career over another.
Consider your objectives and what you expect to achieve in the position.
For example, pediatric nursing may be appropriate for you if you prefer to work closely with children, provide valuable instruction, and establish a rapport.
On the other hand, a Pediatrician credential could be the finest option if you want to undertake life-saving surgery or treat childhood ailments and disorders.
Costs: Compare the financial costs of each occupation to find which one best fits your long-term objectives.
Keep in mind that, while becoming a Pediatrician may come at a higher cost, the earning potential may be sufficient to cover school expenses.
On the other hand, Pediatric Nurses may devote less time and money to their education at first, but pediatric specialty frequently incurs additional fees.
Conclusion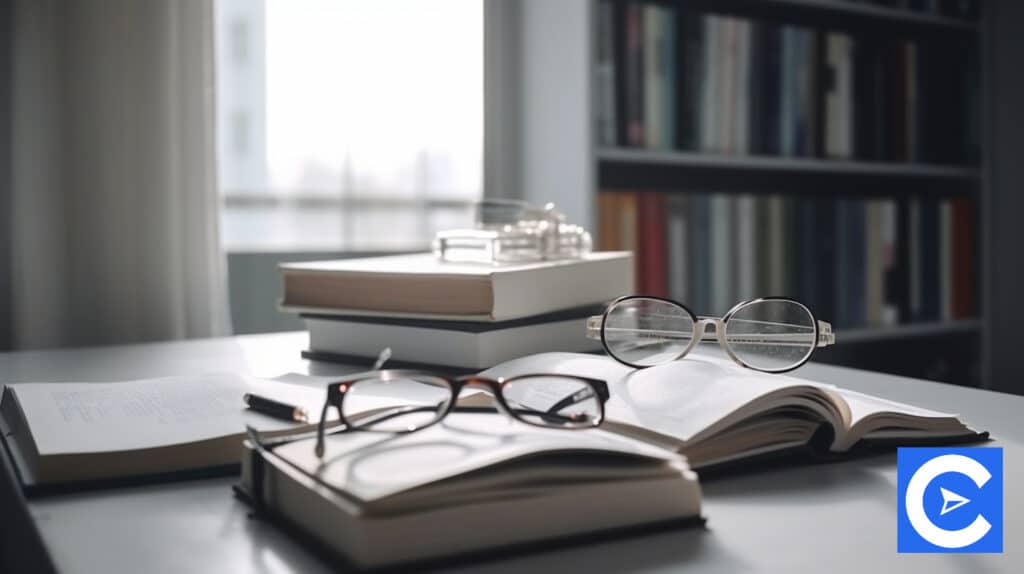 Pediatricians and Pediatric Nurses have comparable attitudes and approaches to patient care, despite their distinct educational requirements and earning potential:
Anatomy, physiology, chemistry, and pharmacology are all subjects they study
They both adhere to the same code of ethics
They are both responsible for reporting child endangerment
They both necessitate empathy and great communication abilities
They interact with children and their families regularly
Pediatric Nurses and Pediatricians both play important, albeit distinct, roles in the care of children.
Both professions work to promote the healthy development of children from infancy through early adulthood.
Therefore, understanding the obligations involved in following each job route may be necessary when deciding between one and the other.
FAQs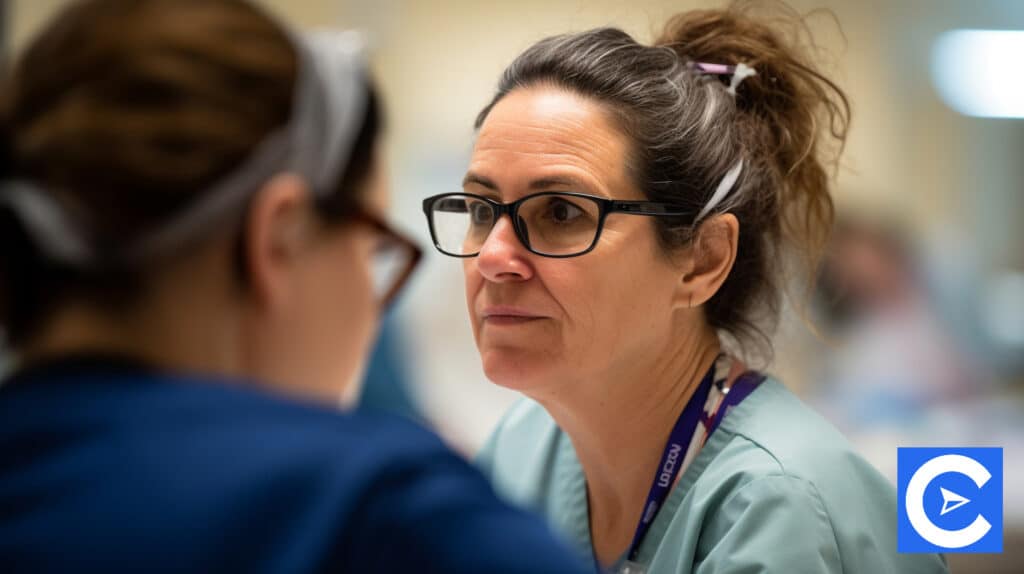 In which state do Pediatric Nurses make the most money?
Suppose you are a Pediatric Nurse seeking to migrate. In that case, you might be pleased to hear that New York is the highest-paying state with an average annual salary of $56,677, followed by Massachusetts, with an average annual wage of $56,442 for Pediatric Nurses.
Is a Pediatrician a Doctor?
A Pediatrician is a Physician specializing in children's care, adolescents, and young adults. Pediatric treatment begins from birth and continues until the kid reaches the age of 21. In addition, Pediatricians help children with physical, behavioral, and developmental problems by preventing, detecting, and managing them.
Is it possible for an 18-year-old to visit a pediatrician?
Switching from a Pediatrician to an adult Doctor does not have to happen at a specific age; it can happen anytime a person is ready. However, most Pediatricians no longer see patients between 18 and 21, so you'll have to make the switch at some point.
Can a Pediatric Nurse become a Pediatrician?
A Pediatric Nurse can proceed to medical school, but they may need first to take certain prerequisite undergraduate courses. After that, you take the entrance exam. You're probably aware that medical school lasts four years, followed by four years of residency before beginning employment as an independent Physician.
In which state do Pediatricians make the most money?
Salt Lake City, Riverside, State College, Danbury, and Scranton are the metropolitan locations that pay the most in the Pediatrician profession. Montana ($268,760), Alaska ($263,390), Utah ($255,900), New Hampshire ($255,170), and Wisconsin ($246,020) are the states and districts that pay the highest average compensation to Pediatricians.
References
Pediatricians' Certification and Licensure
Salary and Job Growth Projection For Pediatric Nurse vs Pediatricians
Pediatrician Scope of Practice and Work Environment