Hello, everyone!
Welcome to our in-depth Infection Control Nursing (ICN) repository.
Before you can fulfill each of the requirements for becoming an Infection Control Nurse, you must understand what it takes to qualify.
After reading this guide on how to become an Infection Control Nurse, you will be well-equipped to begin the process without difficulty.
This guide will cover:
Steps to becoming an Infection Control Nurse
Educational requirements for becoming an ICN
Obtain your License
Obtain your License
This guide goes over the prerequisites and educational requirements for becoming an Infection Control Nurse.
So let's get this ball rolling!
Steps to Become an Infection Control Nurse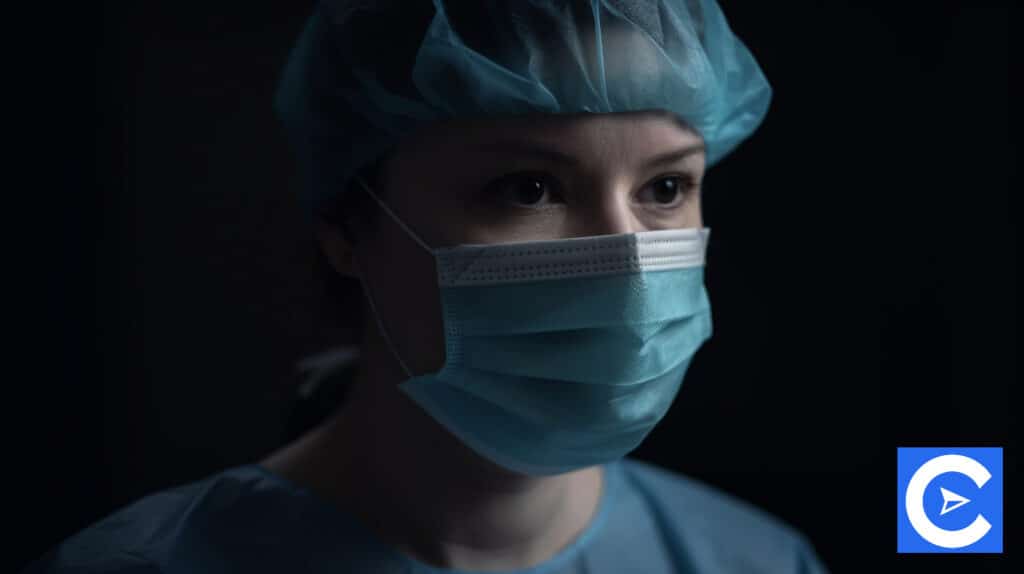 Under the umbrella of nursing, there is an incredible amount of variety.
If you're not well-versed in the field, it can appear as if there's an infinite stream of Nursing Specialties waiting to be discovered.
On one hand, this can make settling into the right type of nursing position seem daunting.
On the other hand, having options is beneficial.
The path of an infection prevention and control nurse is one that has a lot of impacts but is less well-known.
The pandemic has brought attention to the critical nature of this role, but Infection Control Nurses have long been an important part of the healthcare system.
All healthcare personnel and healthcare providers are prepared to follow standard precautions, which include proper hand hygiene, hand washing, suitable isolation precautions, and the usage of personal protective equipment to ensure patient safety for individuals being cared for.
Nonetheless, such preliminary vigilance does not eliminate the spread of infections or the chance of infectious agents circulating completely.
It is an Infection Control Nurse's responsibility to act and enlighten others on how to contain and prevent outbreaks, and how to avoid future incidents.
Infection Control Nurses work to recognize, deter, and manage diseases before they occur or spread, despite the fact that most people think of healthcare professionals as people who treat and cure diseases.
The medical professionals and community has made significant progress in reducing the incidence of various types of hospital-acquired infections, thanks to increased awareness of risks and additional preventive measures taken in hospitals.
In the fight against dangerous pathogen pandemics, the Coronavirus outbreak clearly demonstrates the importance of planning and personal protective equipment.
In this helpful guide, we'll look at what Infection Control Nurses do, how to become one, and more.
If you're ahead of the game and ready to get started, becoming an RN is the first step.
Continue reading if you want to learn how to become an infection control nurse.
The phases of becoming an ICU nurse are outlined below:
Step 1: Earn a Degree in Nursing and become an RN (Registered Nurse)
To operate as a Registered Nurse (RN), you must have completed the needed educational requirement.
The first step toward becoming an Infection Control Nurse is to obtain a bachelor's degree or ADN (Associate Degree in Nursing) program.
This degree provides you with the fundamental knowledge needed to perform nursing tasks and understand medical conditions and terminology.
It also allows you to practice your skills on real patients' needs.
The BSN (Bachelor of Science in Nursing), in particular, can lead to a wide range of opportunities in healthcare facilities and the field as a whole, whether you want to start or advance your career.
A BSN also allows you to work in private practice clinics, major hospitals, nursing care facilities, and home-care services.
Although an Associate's Degree can be used to begin a nursing career, a Bachelor's Degree can expand your options.
Most employers will expect you to have between twelve and twenty-four months of experience in addition to your degree before becoming an Infection Control Nurse.
Earn a nursing degree from an approved nursing school and then succeed in the NCLEX-RN exam to become a Licensed Registered Nurse.
The board of nursing in your state will take your NCLEX-RN exam results into account when deciding whether or not to issue you an RN license.
Because all Registered Nurses must have licensure issued by the state in which they work, this is, no doubt, a substantial step toward evolving as an Infection Control Nurse.
Step 2: Work in Infection Control for At Least Twenty-four Months
After becoming a Registered Nurse (RN), the Association for Professionals in Infection Control and Epidemiology (APIC) mandates that candidates must work in the field of infection control for at least twenty-four months to gain some years of experience before taking and passing the certification exam to become an Infection Control Specialist.
Step 3: Obtain CIC Certification
After you've met these requirements, you'll be qualified to take the Certification Board of Infection Control and Epidemiology's (CBIC) CIC Certification Test.
The CIC exam and certification and the Associate – Infection Prevention and Control exam (a-IPCTM exam) are two options for Infection Control Nurse certification for Registered Nurses.
The Certification Board of Infection Control and Epidemiology (CBIC) administers both exams.
The a-IPCTM exam is a certification exam developed for entry-level RNs interested in learning more about infection prevention and in venturing into infection prevention and control nursing careers.
To go for the exam, there are no distinctive career or educational requirements.
CIC certification is available to RNs who satisfy certain criteria.
Applicants must have concluded at least twelve months (full-time) or twenty-four months (part-time) appointment in an infection prevention position and have a post-secondary degree in a health-related field.
It is also acceptable to have completed at least 180,000 minutes in the infection prevention profession in the last thirty-six months.
After passing the exam, the CIC certification is relevant for only sixty months (five years).
Step 4: Obtain Further Training or Earn an Advanced Nursing Degree Program
Infection Prevention Nurses can pursue a Doctor of Nursing Practice (DNP) or a Master of Science in Nursing degree to further their education.
DNP and MSN degrees are devised to aid Nurses to progress in their nursing careers by letting them specialize in certain areas.
There are Infection Control online nursing programs available for both classes of degrees, allowing you to continue your nursing education while working part or full-time.
The Centers for Disease Control and Prevention (CDC) also offers continuing education classes and infection management training in healthcare settings.
In order to stay current with the up-to-date research, Infection Control Nurse Practitioners must continue their education.
How to Gain a Certification in Infection Control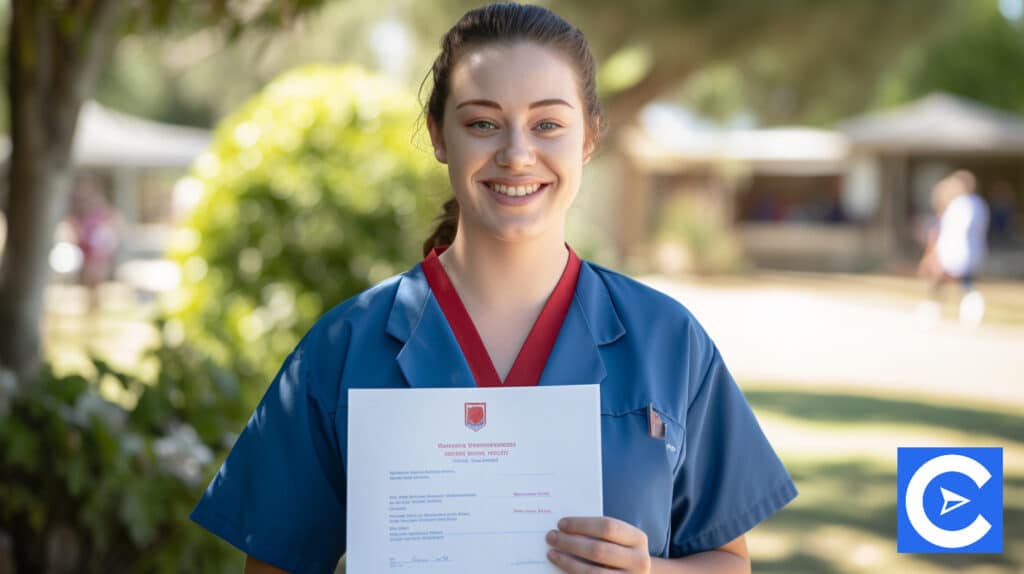 After you've worked as a Registered Nurse (RN) for at least twenty-four months, you'll be qualified to handle the Certification in Infection Prevention and Control (CIC) exam, which is given by the Certification Board of Infection Control and Epidemiology (CBIC).
You must meet the following requirements to be qualified to handle the CIC:
Candidates must have a nursing degree (ADN or higher) from an approved establishment or a thirty-six-month diploma Registered Nurse degree (relevant from December 2020)
Applicants must have enough experience (at least two years) in recognizing, monitoring, preventing, and managing the spread of infectious diseases
Suitable candidates must also be experienced in a minimum of the two listed:
Environment of care
Employee/work health
Cleaning, disinfection, sterilization, and asepsis
Communication and management
Research and education
Qualified individuals must have a job title that is relevant (e.g., epidemiologist, infection preventionist)
Obtaining this certification certifies you as an infection control expert, as defined by the Association for Professionals in Infection Control and Epidemiology's (APIC) professional standards.
As documented by APIC, a huge sum of hiring managers expect upcoming ICNs to be holding or working toward a CIC because it demonstrates a firm commitment to skilled growth and knowledge of infection control practices.
Continuing Education Requirements for Infection Control Nurses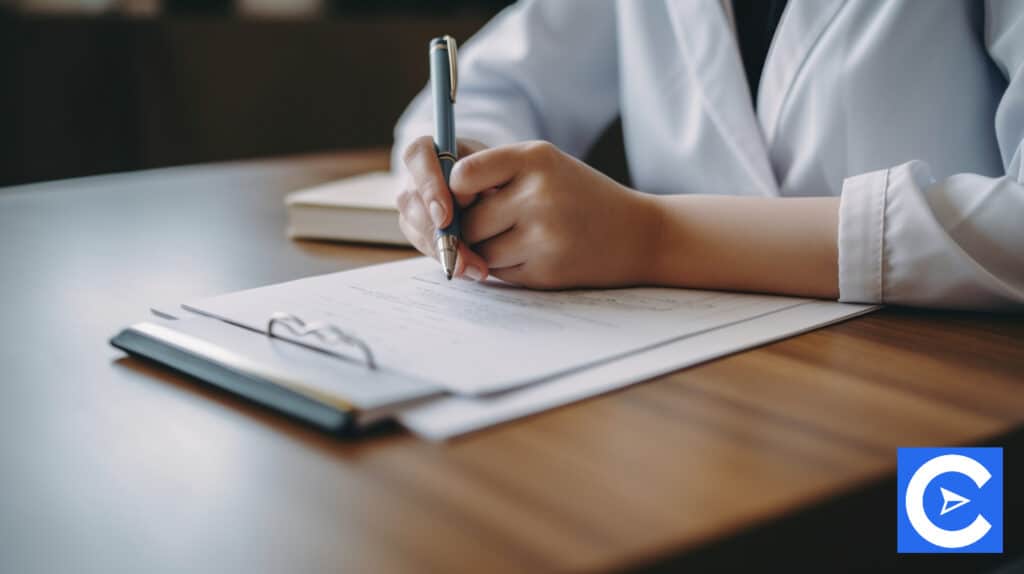 After passing the CIC exam, an Infection Control Nurse's certification is valid for sixty months (5 years).
They can apply for recertification during the year that their certification is set to expire in order to keep their Infection Control Nurse job title.
Recertification can be obtained by earning Infection Prevention Units (IPUs), through continuing education, or by passing an online exam.
Career Outlook for Infection Control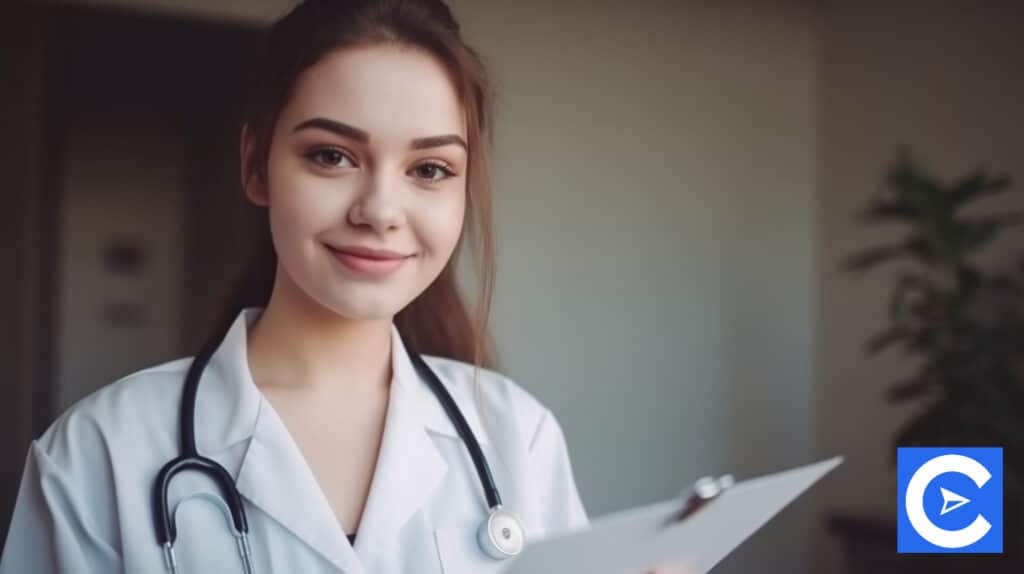 According to the Bureau of Labor Statistics (BLS), the expected job outlook for RNs is predicted to grow at about the same rate as the standard for all professions from 2019 to 2029.
Registered Nurse employment is expected to grow by 7-9% over the next decade.
Because of the rising number of aged people who demand more care, the demand for Nurses is increasing.
Furthermore, financial pressures on healthcare facilities and medical centers to release patients quicker may lead to an increase in the number of persons needing patient care getting into long-term care facilities, resulting in an increase in healthcare and nursing jobs in care centers and healthcare organizations.
The pandemic has highlighted the demand for Infection Control Nurses, and the future career prospects in this field appear promising.
According to BLS, the average annual pay for RNs is $80,100.
When you analogize these digits to the national average annual compensation of $42,000, it's clear that an Infection Control Nurse's salary has a lot of room for growth.
Concusion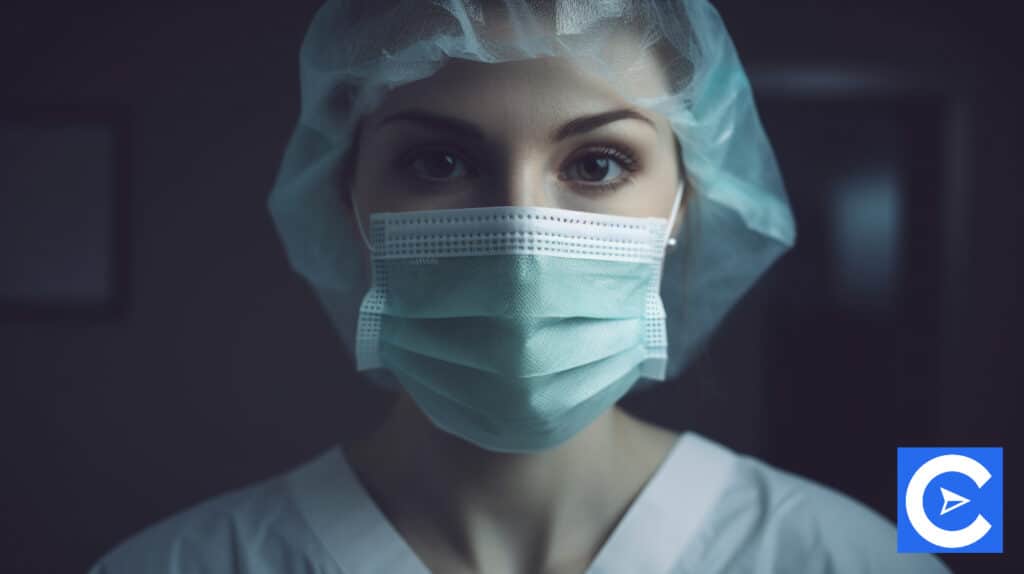 A nursing career in the ICN nursing field can be lucrative and rewarding, but you must decide if this is the right career path for you.
Additional training and certification may be required to become an Infection Control Nurse, and you will be ready to carry out so many Infection Control Nurse responsibilities in addition to standard nursing tasks.
This nursing career path allows you to be creative while also allowing you to contribute to the public health and wellness of your society.
FAQs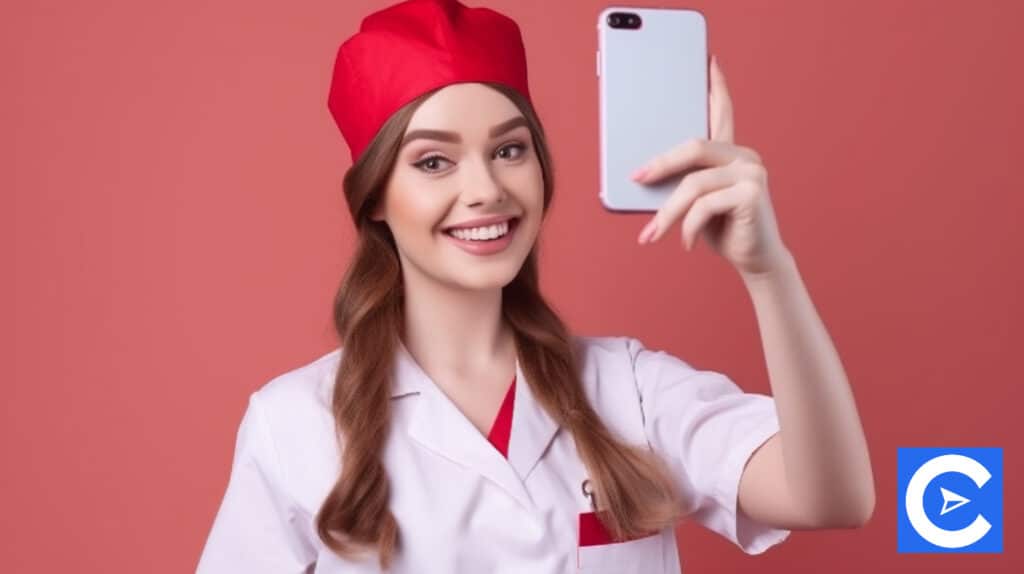 Who is a Certified Infection Control Nurse?
CIC-Certified Infection Control Nurses are Registered Nurses who specialize in preventing the spread of disease and caring for patients who have infectious diseases. They are also known as Infection Prevention Specialists or Infection Prevention Nurses.
Does Infection Control Have to Be a Nurse?
Before taking an exam to become certified, the Association for Professionals in Infection Control and Epidemiology (APIC) requires Registered Nurses to do this type of work. To operate as an Infection Prevention and Control Nurse, you'll need to take and pass a certification exam after gaining experience in the field.
How Do You Become an Infectious Disease Nurse?
The following are some of the most frequently taken steps toward becoming an Infection Control Nurse:
– To begin a profession in Infection Prevention and Control Nursing, you must become a Registered Nurse.
– Pass the NCLEX-RN Exam
– Take the CIC or a-IPCTM
– Acquire a post-degree in nursing or additional training
How Do You Practice Infection Control?
Infection control best practices are:
– Staff should be educated on a continuous basis
– Effective infection control is only possible when all staff members exhibit the necessary IPC skills and behaviors at all times
– Establish transparent policies and procedures.
– Establish a culture of cleanliness
– Conduct routine audits
Is Infection Preventionist a Good Job?
It is impossible to provide high-quality health care without effective IPC. Surgical site infections, hand hygiene, antimicrobial resistance, injection safety, and how hospitals operate outside and during emergencies are all affected by infection prevention and control.
What Does an Infection Control Nurse Do?
An Infection Prevention Nurse, also known as an Infection Control Nurse, is a healthcare professional who is responsible for preventing and recognizing the feed of infectious agents such as viruses and bacteria in a healthcare setting.
What Does an Infection Control RN Do?
When it comes to Infection Control Nursing, a Registered Nurse (RN) is someone who implements best practices for limiting the transmission of bacteria and viruses while also providing excellent patient care to those who have contracted infectious diseases.
What are the Five Basic Principles for Infection Control?
Transmission-based precautions in infection control and prevention:
– Standard precautions
– Droplet Precautions
– Contact Precautions
– Eye Protection
– Airborne Precautions
Is a Profession in Infection Control Nursing Worth it?
A profession in Infection Control Nursing can be rewarding and lucrative, but it is not for everyone. To become an Infection Control Nurse, you may need additional training and certification in addition to standard nursing duties. This career path allows you to be creative while also contributing to the community.
References