Welcome to this complete guide to RN license!
Nurses looking to finalize this step of their career can be sure to learn about the process of RN licensure and the educational requirements set by their state of operation.
This article covers the following:
The requirements/ process of Nurse licensure
The license requirements in different states
How to get a nursing license in another state
We are prescribing that you continue reading to know the needed requirements!
Introduction
Various laws and regulations exist in the nursing sector to help ensure that all Registered Nurses (RNs) have the necessary educational and professional qualifications to meet the threshold of Clinical Nurse Specialists.
These regulations have been refined even further with the attack of the coronavirus on public health.
In addition, each state's department of health has its RN Licensure method to deal with this.
The Requirements/ process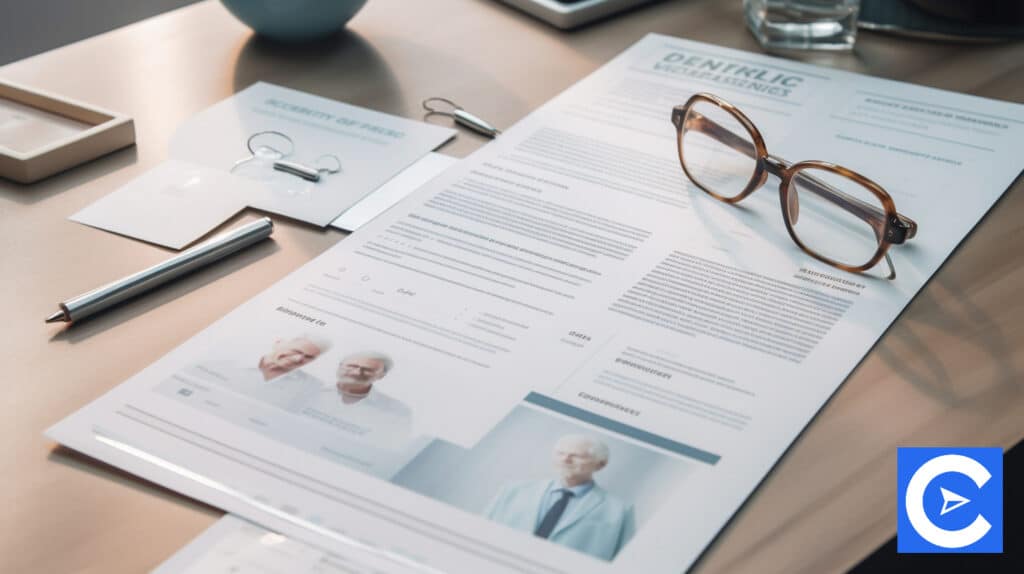 #1: Finish a State-approved and Accredited nursing program
The correct nursing program can make a significant impact on your education.
When comparing programs, accreditation is one of the most crucial factors.
Enrolling in an unaccredited program may result in the following problems:
You won't be eligible for federal financial aid
Your eligibility to take the licensure examinations may be questionable
You may not qualify for credentials or certifications
A few institutions, such as the Accreditation Commission for Education in Nursing (ACEN) or the American Association of Colleges of Nursing (AACN), accredit nursing programs around the country.
The organizations have established criteria to guarantee that programs fulfill high standards and give students the necessary information to succeed in their nursing jobs with the right competency.
The best thing is that you may double-check your institution's accreditation or program.
#2: Apply for your nurse licensure at your state's board of nursing
You are formally qualified to apply for your Nursing License after completing your nursing education program at a state-approved and accredited nursing program.
The Nurse Licensure process involves filling out application forms submitted to each state's licensing agency or nursing board.
A Nursing License is overseen by a nursing board, a government organization in each state.
Although few states segregate Licensed Practical Nurse (LPNs), Nurse Practitioners ( RNs), and Advanced Practice Registered Nurse (APRNs), most states have a single nursing board.
Some nursing boards also cover CNAs.
However, CNAs are regulated by different professional licensing authorities in many jurisdictions.
#3: Application for the NCLEX-RN exam
You can register for the National Council Licensure Examination (NCLEX) once you've applied for your license.
This is a standardized test used by state regulatory bodies to determine whether an applicant is qualified to become an entry-level nurse.
The NCLEX exam is required for RNs to obtain their license.
The NCLEX-RN is a comprehensive exam designed specifically for RNs.
The exam can be registered online or over the phone.
While registering, proof of schooling and state authorization to take the NCLEX is required.
The state's permission is an Authorization To Test (ATT), and it has a ninety-day viability window.
#4: Pass the Exam
The NCLEX is a computer-based multiple-choice exam that must be taken at an approved testing location.
The exam responds to your input.
The next one will be more difficult when you answer a question correctly.
Your next question will be slightly more manageable if you get a question wrong.
Over six hours, you will be asked up to 265 questions and must answer at least 75 of them.
After taking the exam, you'll get your results in around six weeks.
#5: Extra State Licensure Requirements
Almost every state has a list of extra qualifications that a registered nurse must accomplish before being fully licensed.
A background check, which includes FBI fingerprints
Self-reporting of any addiction issues or legal issues you've had in the past
References from professors or supervisors where the nurses have worked before
Certificate of proficiency in the English language
Demonstration of moral character.
Depending on your state, you may be awarded a temporary license while processing your full license and undergoing a license verification.
There are various limitations to the temporary license.
Working under supervision is one of them.
Job applications are permitted with a provisional license or while the application is pending.
You'll be allowed to take on the full range of employment obligations for your role once the state approves and sends your license.
RN Licensing Requirements in Selected States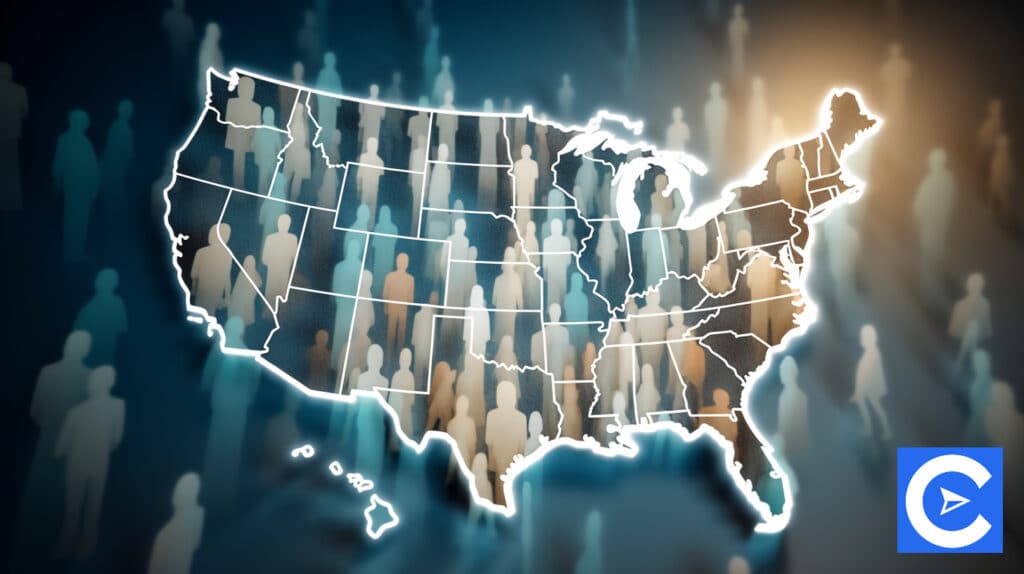 To be a licensed Registered Nurse in your state, there are a few requirements that you must meet:
California
To earn a Registered Nurse License in California, individuals must complete a state-approved nursing diploma or degree.
In addition, they must pass the NCLEX-RN exam.
After that, they must submit their application forms to the California Board of Registered Nursing.
Additional requirements for licensing in California include fingerprints and a background check.
In California, nurses must renew their RN license every two years.
They can accomplish this by completing at least 30 hours of continuing education (CE) and paying $190 as the renewal fee.
New York
RN Licenses are handled by the New York State Education Department's Office of the Professions, which requires candidates to have a board-approved nursing degree or diploma.
In addition, these individuals must pass the NCLEX-RN exam and have a solid moral character.
RN Licenses in New York expire every three years.
Nurses must pay a $73 license renewal fee to be eligible for renewal.
In addition, RNs may be required to obtain a bachelor's degree in nursing within ten years of initial license to preserve their credentials.
Ohio
Requirements are set by the Ohio Board of Nursing.
Nurses in Ohio who have completed a board-approved nursing degree or diploma can apply for an RN License.
In addition, candidates must pass the NCLEX-RN exam and pass a criminal background check.
Ohio's NLC membership is currently being implemented.
The RN licensure for nurses in Ohio is subject to renewal every two years.
RNs must complete 24 continuing education (CE) credits every two years after the first renewal period.
They must also pay a $65 renewal fee.
There are also disciplinary actions for any late costs that may be incurred.
Texas
Candidates for an RN licensure in Texas must accomplish a board-approved nursing degree or diploma.
The Texas Board of Nursing will also require fingerprints and a clean criminal history check. Texas is a member of the NLC and accepts licenses from other states.
The expiration of Texas' RN licenses happens annually on the final day of the Nurse's birth month.
During that two-year term, nurses must complete at least 20 contact hours of continuing education to renew their license.
The renewal of a license costs $68.
Virginia
Candidates must have a board-approved and nationally accredited nursing diploma or degree to get an RN licensure in Virginia.
The applicant must also pass the NCLEX-RN exam and provide the Virginia Board of Nursing with a clean criminal record.
Virginia is a member of the NLC and accepts nurses from other states.
Nurses in Virginia must renew their RN licensure every two years.
In addition, they must finish one of several choices, such as a specialized certification to work as nurse anesthetists, nurse midwives, etc.
The other option would be to complete 640 hours of nursing practice with 15 contact hours of courses. The cost of renewal is $140.
How to get a Nursing License in another state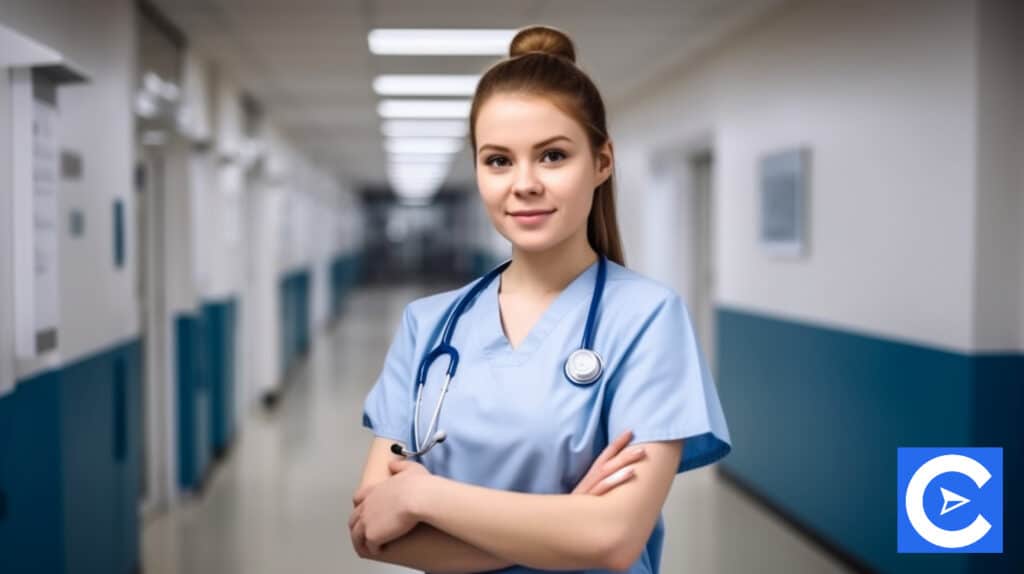 RN License by Nursing Endorsement
A Registered Nurse with a current license and who has been actively practicing can obtain a license in another state.
They do not have to repeat any previous processes, such as education and board examinations.
However, they must prove their licensing by providing at least one state's license.
It is the case in most states.
In other jurisdictions, they must verify every jurisdiction where the RN has practiced.
If a Registered Nurse has been out of practice for an extended time, a refresher course may be required before RN licensing in the new state.
Nurse Licensure Compact
The Nursing Licensure Compact (NLC) is a multi-state arrangement acknowledged nationally.
It allows Nurses to practice in their state of residence and all the states that have adopted the compact.
This interstate authorization to practice eliminates the time and expense of applying for a new license in separate states.
It also makes telenursing and online nursing education possible, which both require Nurses to care for patients or instruct students who may not live in the same state or be subject to the Nursing Practice Act of their home state.
The NLC is also helpful to states since it unifies license criteria.
As a result, all nurses practicing within compact states fulfill the National Council of State Boards of Nursing's standards for education, testing, and safe practice (NCSBN).
Conclusion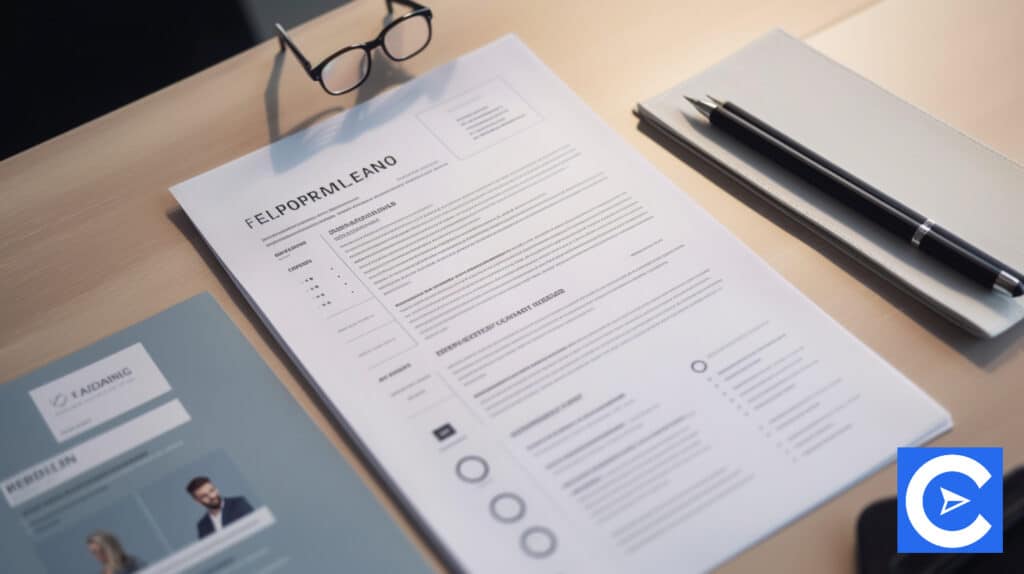 The state nursing board is the primary source of information when it comes to Registering Nurses.
While all jurisdictions require an acceptable education and passing a certification exam, certain states also have additional criteria.
Some states, for example, need background checks and health verifications.
Check with your respective state to confirm the license information they need.
Employers may require more education or experience to be considered for a position.
Frequently Asked Questions (FAQs)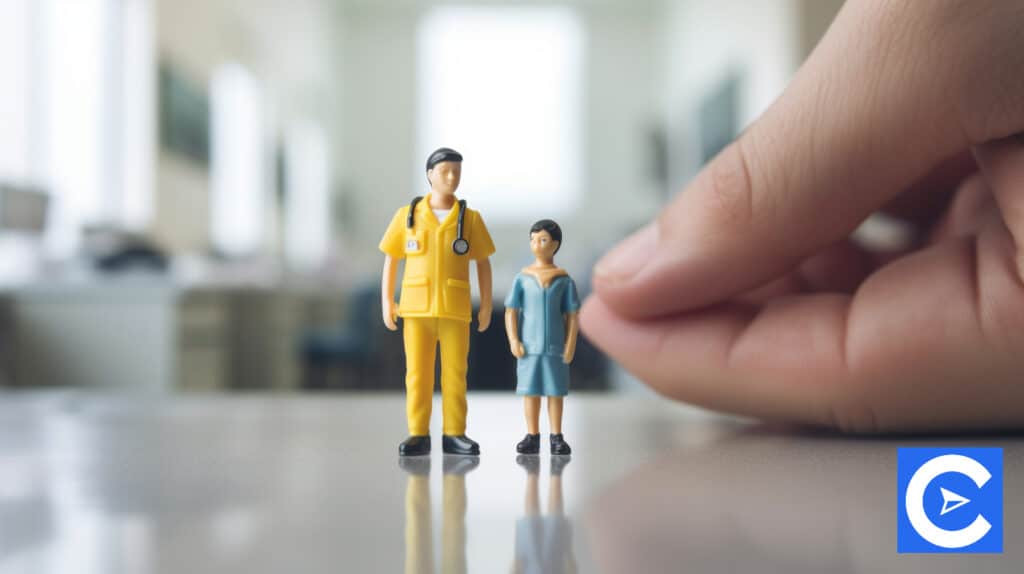 Is the NCLEX different in each state?
The NCLEX exam is the same in every state. The whole purpose of a standardized, nationalized test is that each student has an equal opportunity to do well based on the same content. Regardless of the state, you take the test in, you should expect the same test. 
Is the NCLEX national or state?
The National Council Licensure Examination (NCLEX) is an exam that can be taken in any state; the exam is standardized for every student in the country. There are no differences in the exam from one state to the next. RNs in North Dakota and Wyoming take the same NCLEX exam.
Can you work as a Nurse before passing NCLEX?
Yes! Job application is allowable with a temporary license or when your application for the license is pending. With this, you will be working under the supervision, and upon the state's approval and passing your exam, you'll be able to offer the full range of nurse services. 
Who issues Nursing licenses?
National Council of State Boards of Nursing (NCSBN), an independent, non-profit organization, allows the state nursing regulatory bodies to act and confer on matters of common interest. For all your nursing licenses by state needs, including the nurse state board exam, please note you can consult the online services.
What's the easiest state to become a Nurse?
Because most states have identical standards, the simplest sites may be the ones that issue licenses the quickest. For example, Arizona and Washington, D.C. often grant licenses within days of receiving an application. It can take weeks for certain states to process the paperwork.
Does the RN license expire?
Yes, generally, an RN license is valid for two years. However, if an RN has not practiced for a while, they must fulfill a few things before approval for reinstatement. So, check with your state's board of nursing to find out the rules in your particular state.
How long to get an RN license?
The road to a registered nurse license depends on the program you have applied for. Some students will take about 18 months to finish the program while others take 4 years. You might want to check for additional information at nursys.com. 
References